Romantic Tree Houses In India
We are going off the beaten track to explore honeymoon resorts in India build as Tree Houses to inspire romance and adventure. Also find all safety guidelines to follow, to travel to Tree houses in India below.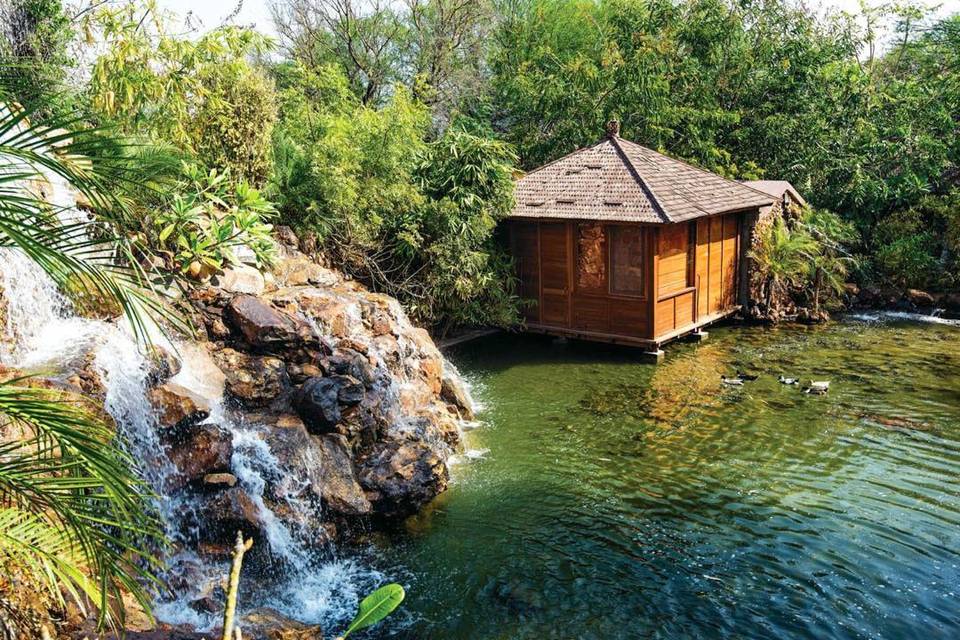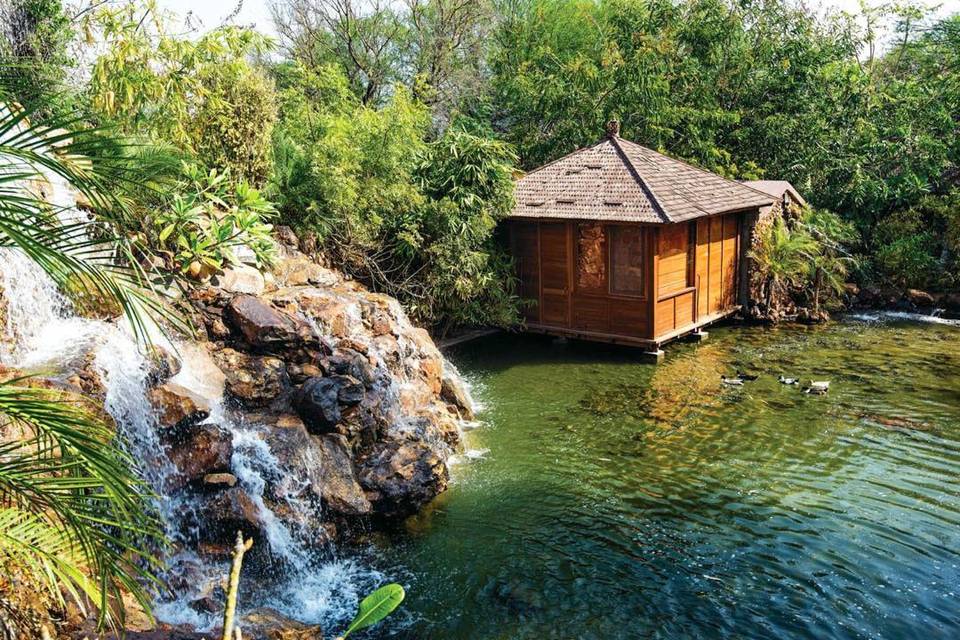 Image Courtesy - Tree House Resort, Jaipur
Growing up gliding through the pages of 'Enchanted Woods' by Enid Blyton, and reading her adventurous experiences of climbing a magic faraway tree, planted a million scenarios in my head. Years later, long after maturity struck me like lightening and the soul's constant quench to taste the thunders of enchanted adventures began to fade away, I was introduced to the idea of spending a night at the best 'Tree House Resorts' of our country. Drawing from my experiences from these serene staycations, I am here to guide you as you plan a journey of walking into cosy built escapes, nestled amidst the lush greenery of our continent's rich jungle getaways.
Tree House in Jaipur
Tree House Resort, Jaipur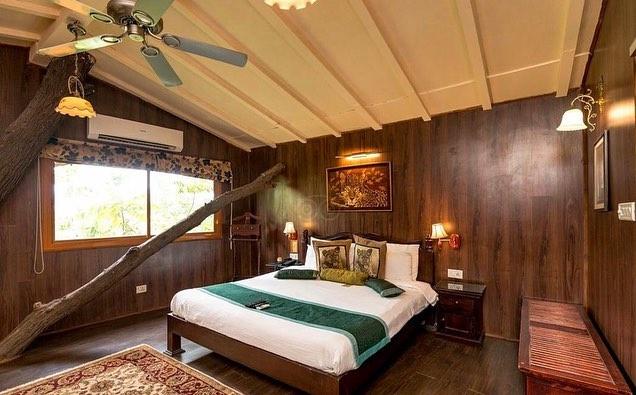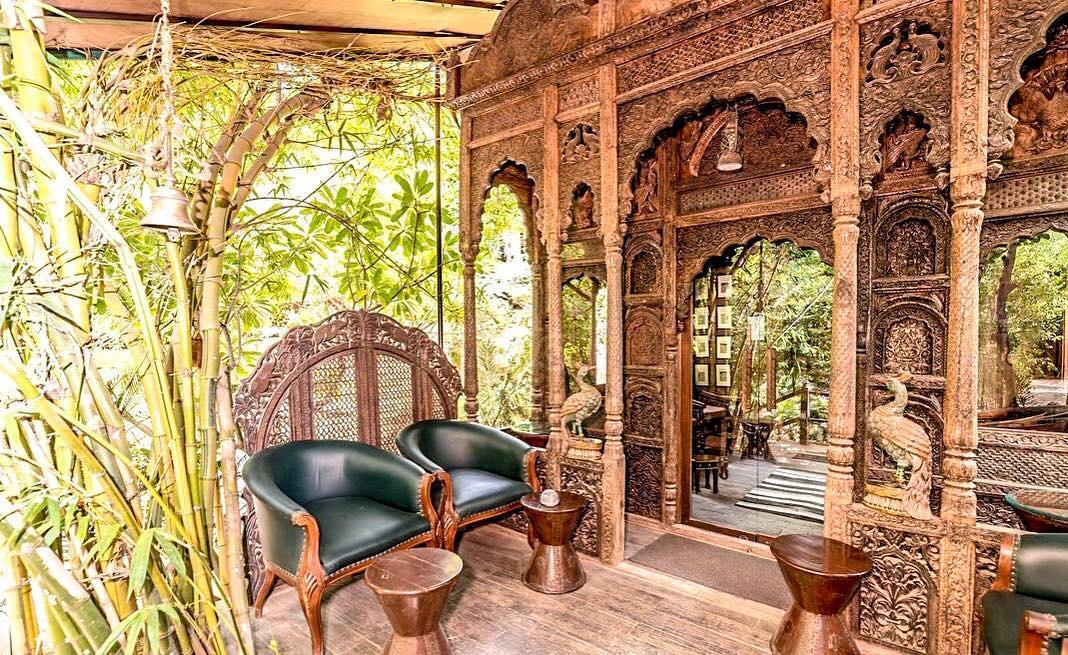 Image Courtesy - Tree House Resort, Jaipur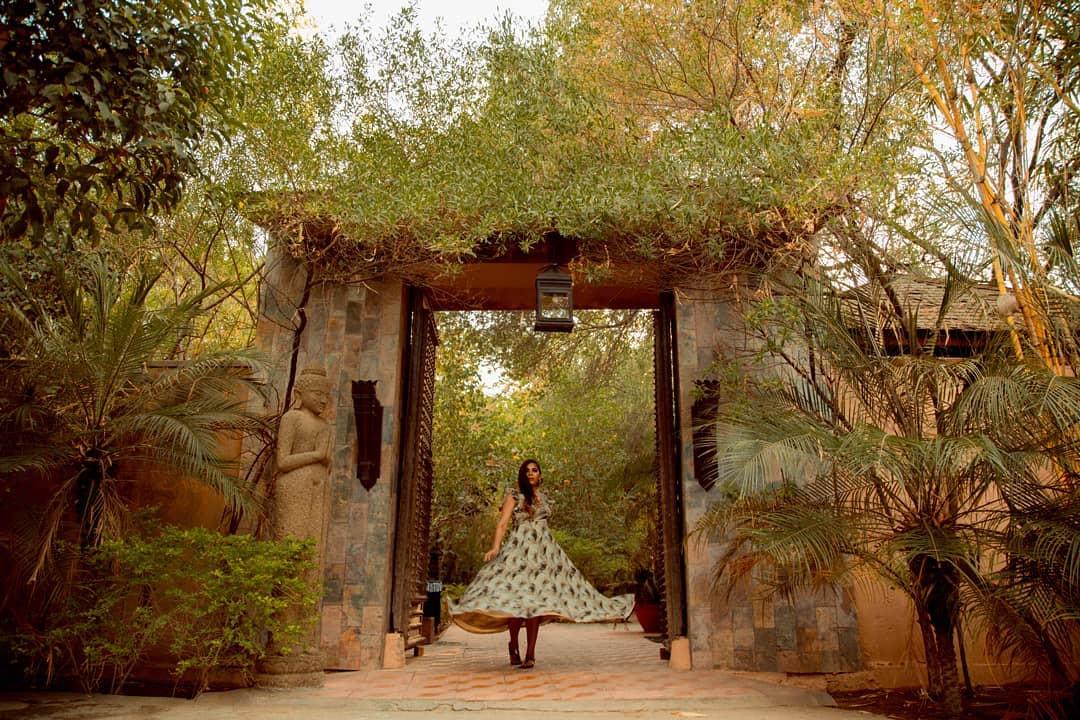 Image Courtesy - Pooja Mittal
If you and your beau are dreaming of the comforts of a four star in one hand, and the beauty of nature's paradise in another – The Tree House Resort in Jaipur is the destination of your dreams. Spend your days and nights canoodling in a warm and cozy room on the branch of a tree house. Honeymoon destinations are not always about luxurious getaways in faraway countries. Breathtaking beauty of the shades of green and well designed and equipped with A class infrastructure nests are waiting for you, perched at the top of keekar trees. Enjoy your stay and experience the magnanimity of nature as the branches of keekar spread tall and wide around your suite. The two of you can find absolute solace from the running hands of the clock and the bustling cities that run with it. The Tree House Resort also stands out for providing the enjoyment of experiencing luxuries of private gardens and patios built in the heart of the wildlife like ambience.
How to get there:
Half an hour's drive from Jaipur on NH8 and approx 3 hours away from New Delhi by road.
15 minutes drive from historical Amber Fort and The Nahargarh (Tiger) Fort.
1 hour drive from Project Tiger Sariska National Park.
45 km from Sanganer International Airport.
40 km from Jaipur Railway Station.
Safety Guidelines:
A perfect and safe getaway in Rajasthan right now is a tranquil tree house experience, far away from the hustle bustle of the busy streets and crowded forts. Although Jaipur has now opened the city to inter state as well as international tourists, couples living in Delhi, NCR, Uttarakhand on any nearby location that is a long drive away, can explore the scenic beauty of the renowned Tree House Resort in Jaipur.
Tree Houses in Kerala
Vythiri Resort, Wayanad, Kerala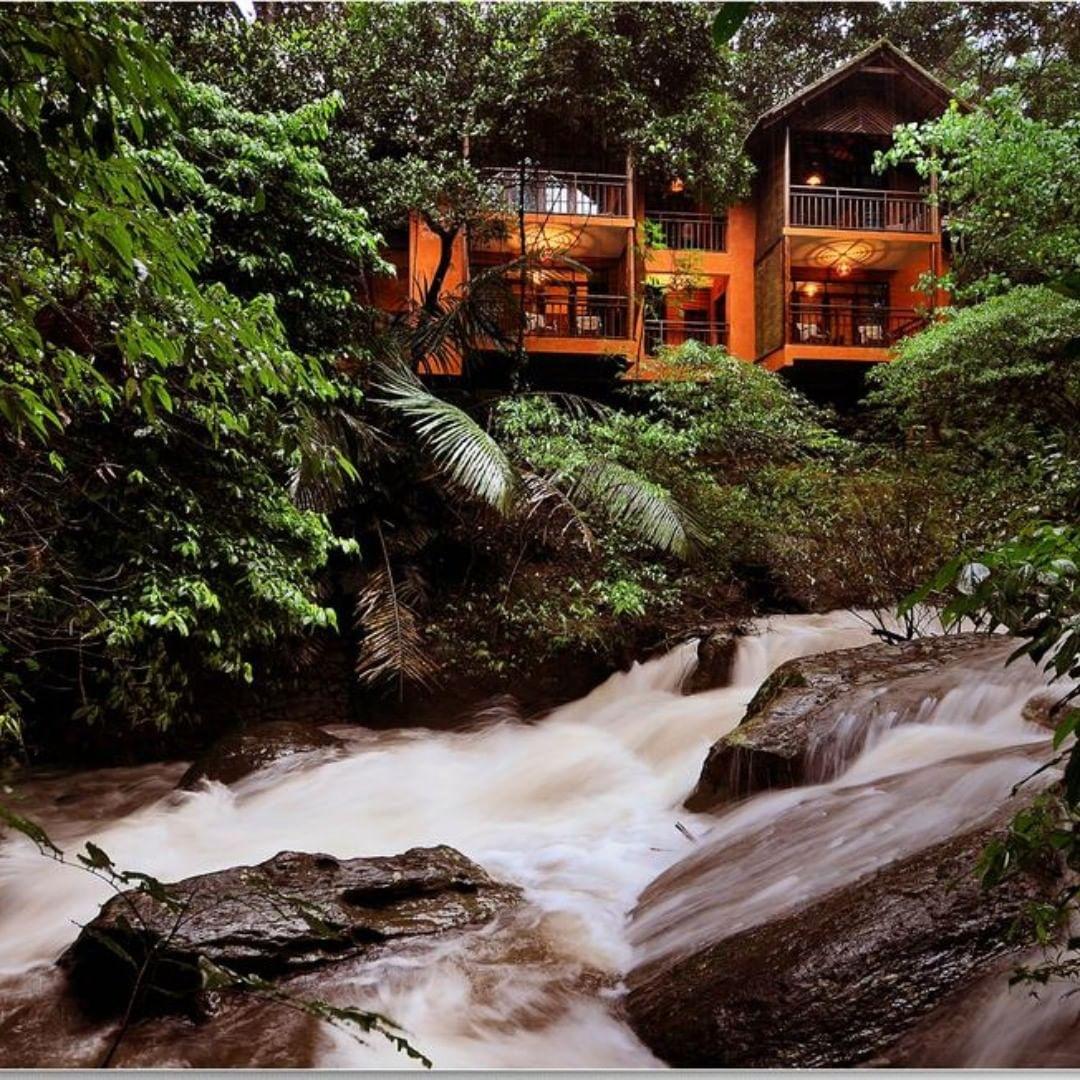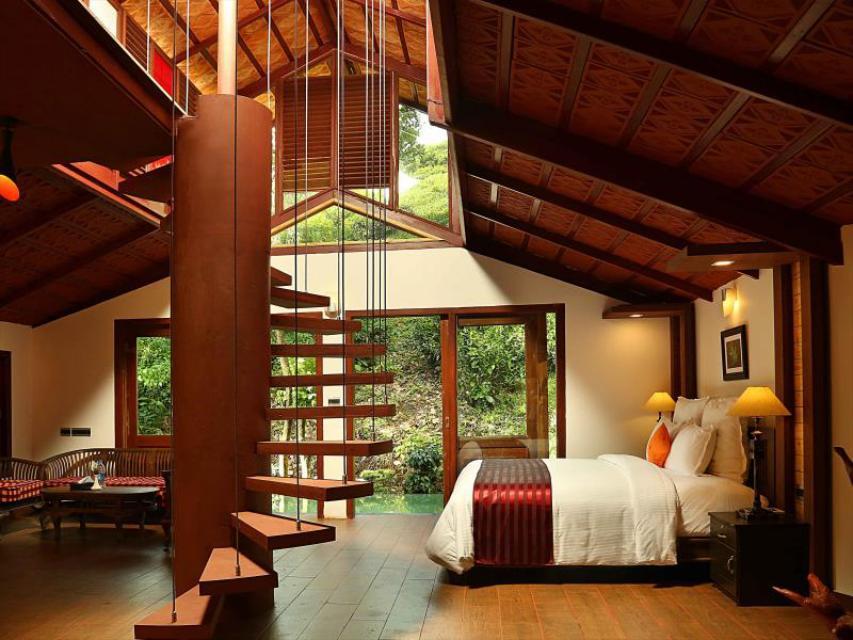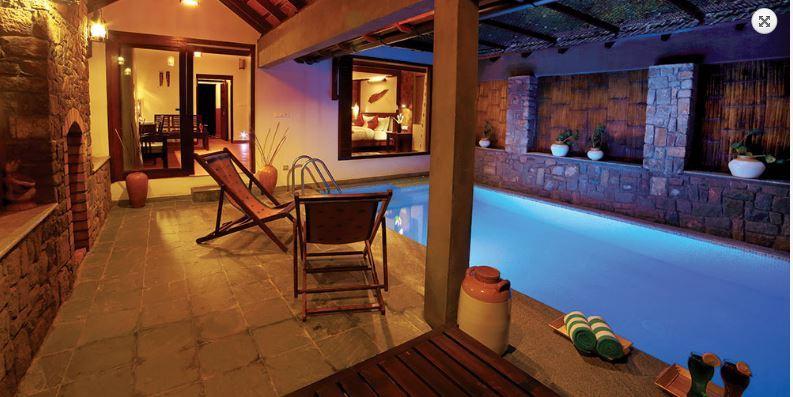 All Images Courtesy - vythiriresort.com
'Tread softly, you are entering nature's home ground'
Situated in Wayanad, in God's own home, Kerala, Vythiri Resort promises an experience of a lifetime. Situated in the mountainous district of Northern Kerala, Vythiri astounds with the sight of the lush tropical rainforest. These tree houses in Wayanad, Kerala stands apart with constructions done by the tribes with locally sourced materials. The houses are quaintly designed with thatched roofs and bamboo walls and have access to natural spring water that uses solar energy as its power source. Speak of an ethereal tree house experience, and not one ounce of what you experience here can be termed 'unreal' or 'extremely modish'. Take a halt at 'The Hanging Bridge' within the resort to bask in the weather's emerald beauty. The curtain of birds washing the tree branches whisper romance, as you soak in the spellbinding beauty of the rainforest. Grasp the essence of nature as you walk around the cottages splashed with brick's colour, and wrap in the serenade of the Malabar Whistling Thrush's call.
How to get there:
The Resort is 26 km from Banasura Sagar Dam and 45 km from Edakkal Caves.
It is a 5 km journey from Vythiri Bus Station, 65 km from Calicut Railway Station and 90 km from Calicut Airport.
Must Know: Please ensure that you carry light luggage as Vythiri Resort does not permit climbing up with loaded bags. If your tree house stay is a snippet of a bigger plan, you can keep the rest of your luggage safe at the reception and collect it when you check out.
Marmalade Springs Plantation Resort, Kalpetta, Kerala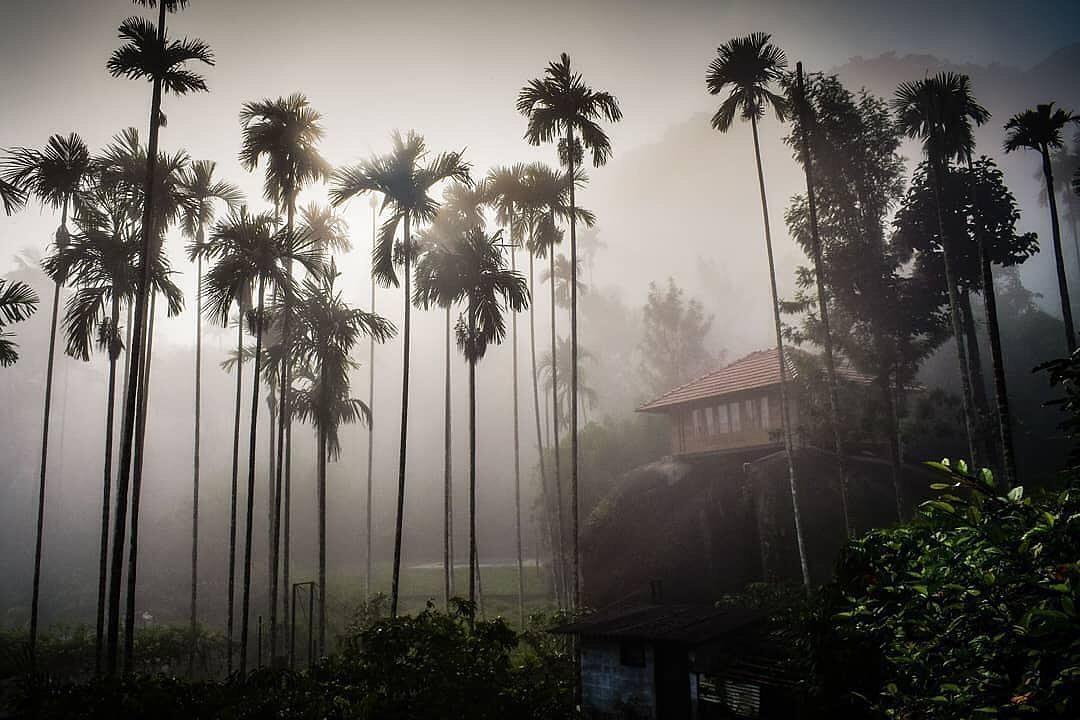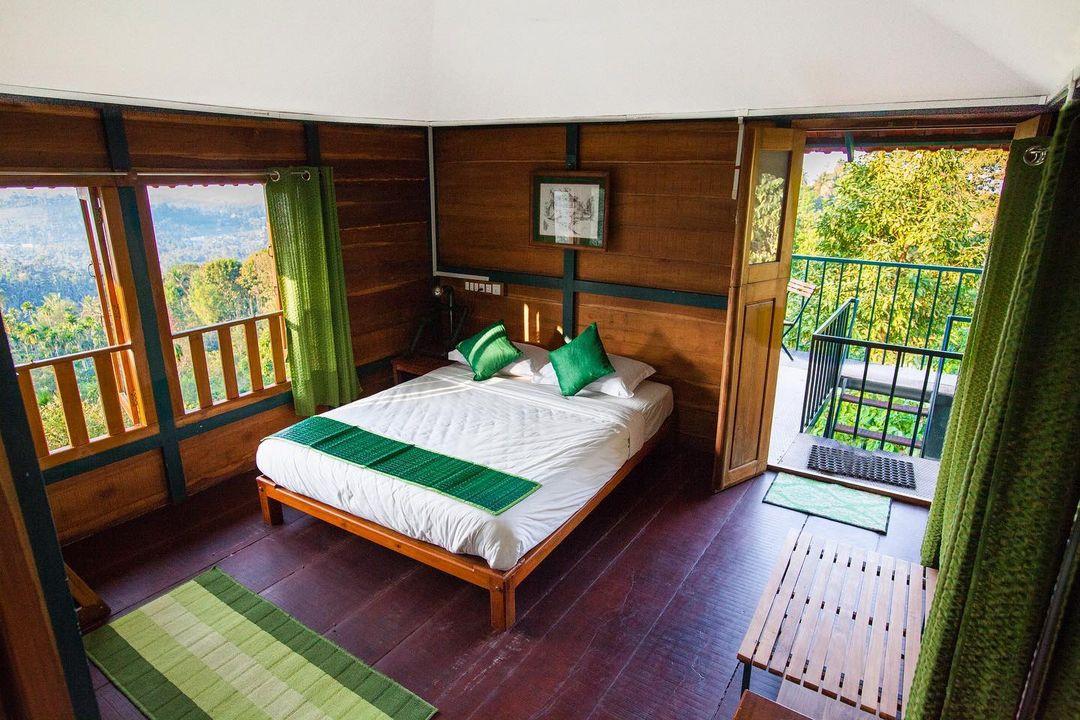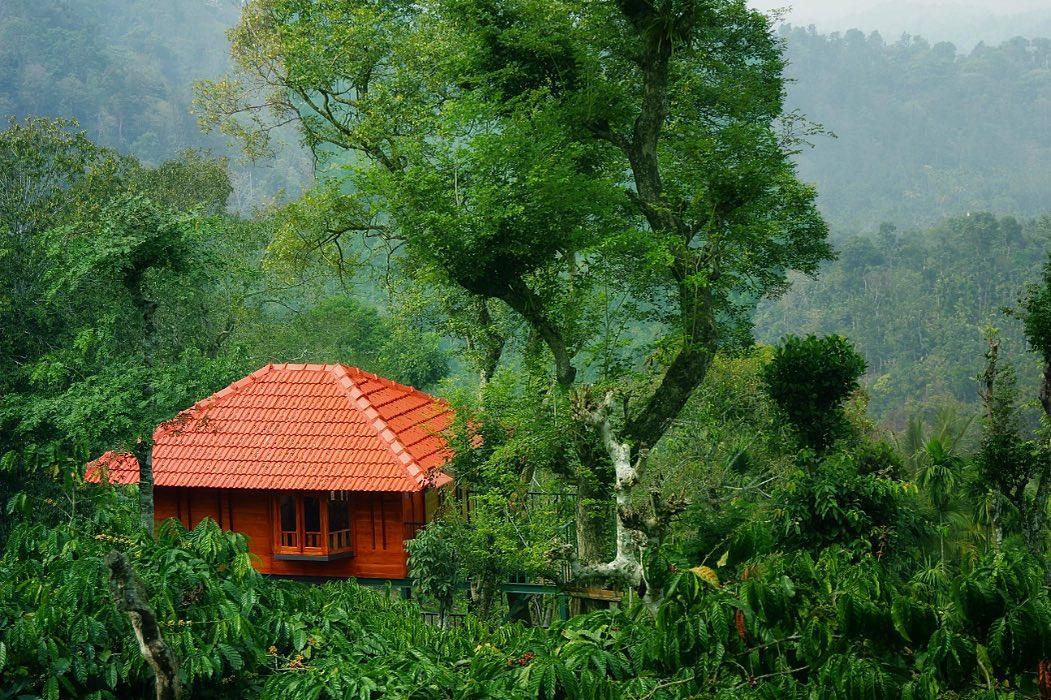 All Images Courtesy - Marmalade Springs Plantation Resort
If serene, picturesque and peaceful vibes are top of mind for your next getaway, opt for the Marmalade Springs Plantation Resort. This boutique resort is nestled on the 2nd highest peak of Wayanad and surrounded by 30 acres of coffee plantations. At their tree house in Wayanad, Kerala, you and your partner can savour enchanting bird eye views of the beautiful coffee plantation. Constructed with the finesse of teak wood, their tree house is a tranquil escape to a world beyond the peak of the trees. Experience the plantation life along with a touch of Wayanad's tribal culture with nights laced with tribal dance and food.
How to get there:
The resort is at a distance of 84 km from the Calicut International Airport
You can also reach the resort from the Kalpetta Bus station which is situated 5 kms away
The Calicut railway station is located 79 km away from the resort.
Rainforest Resort, Athirapally Falls, Kerala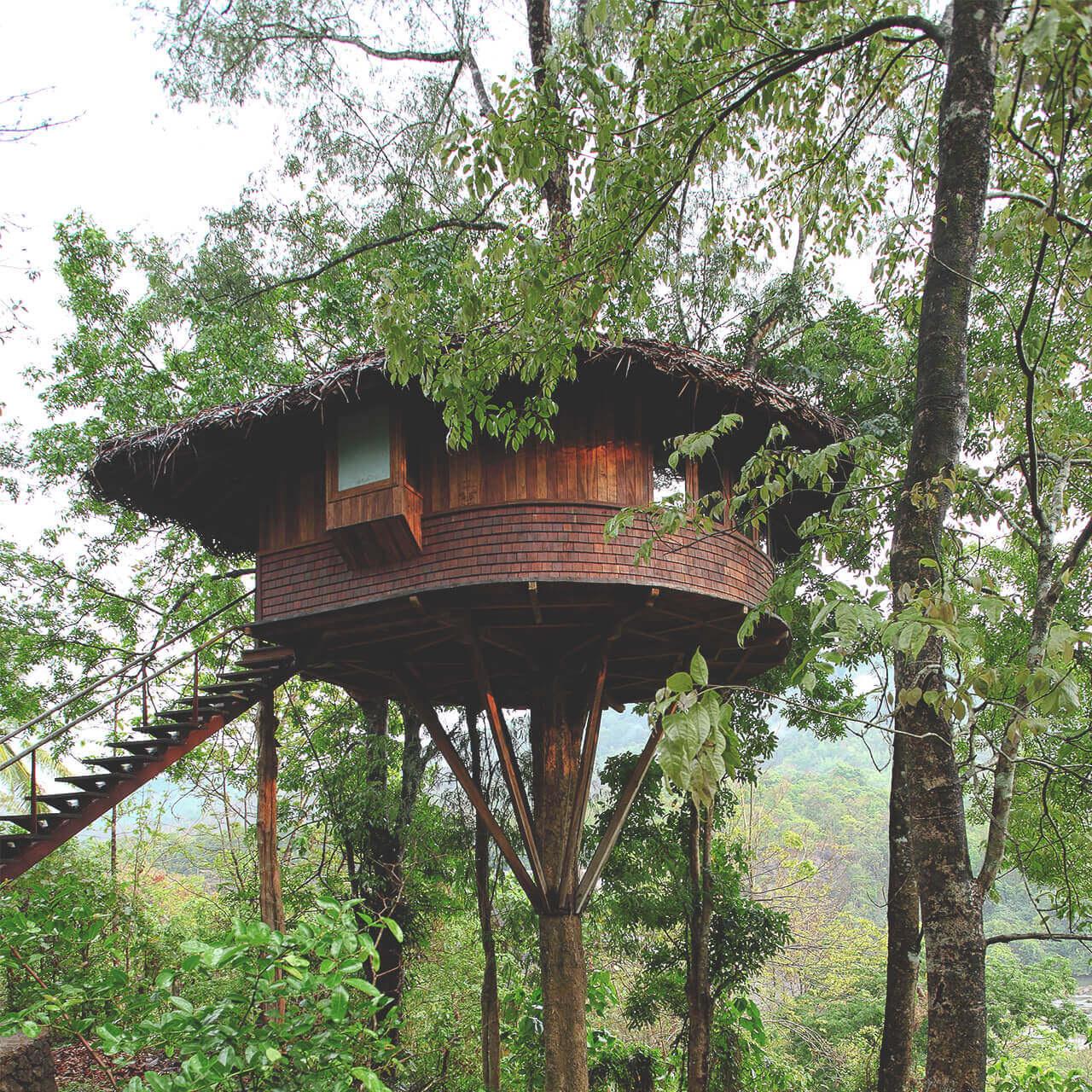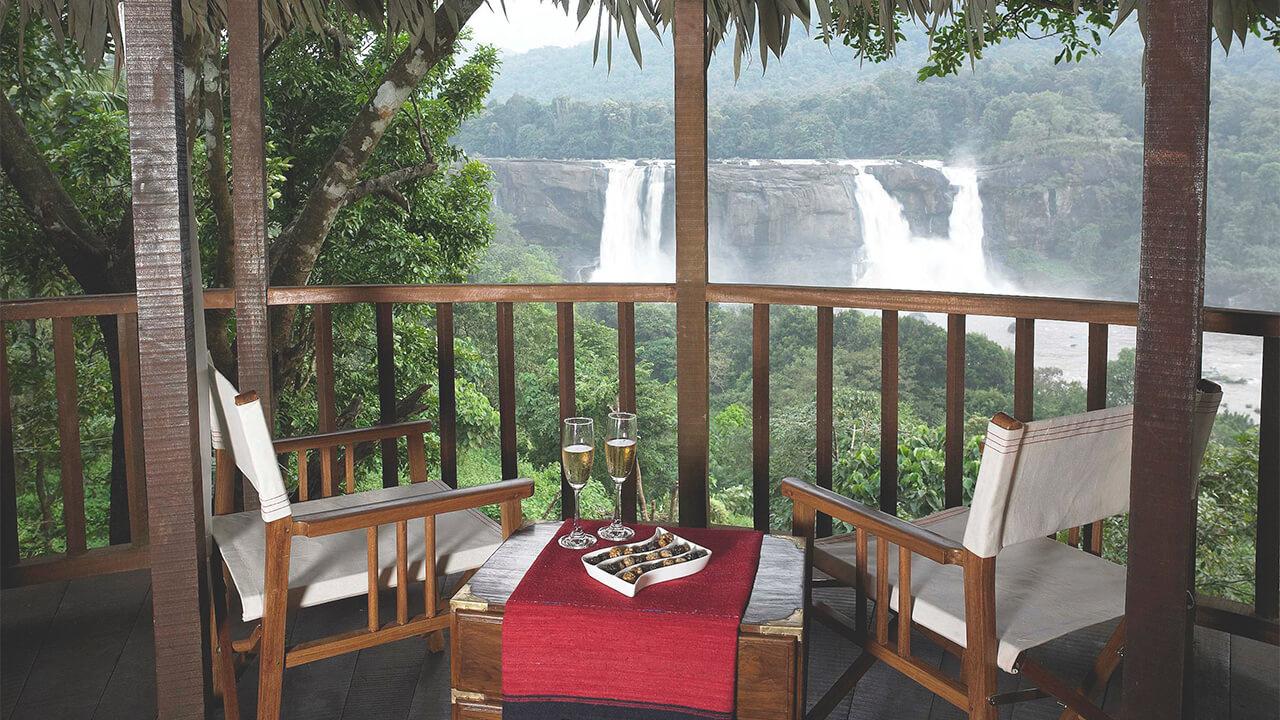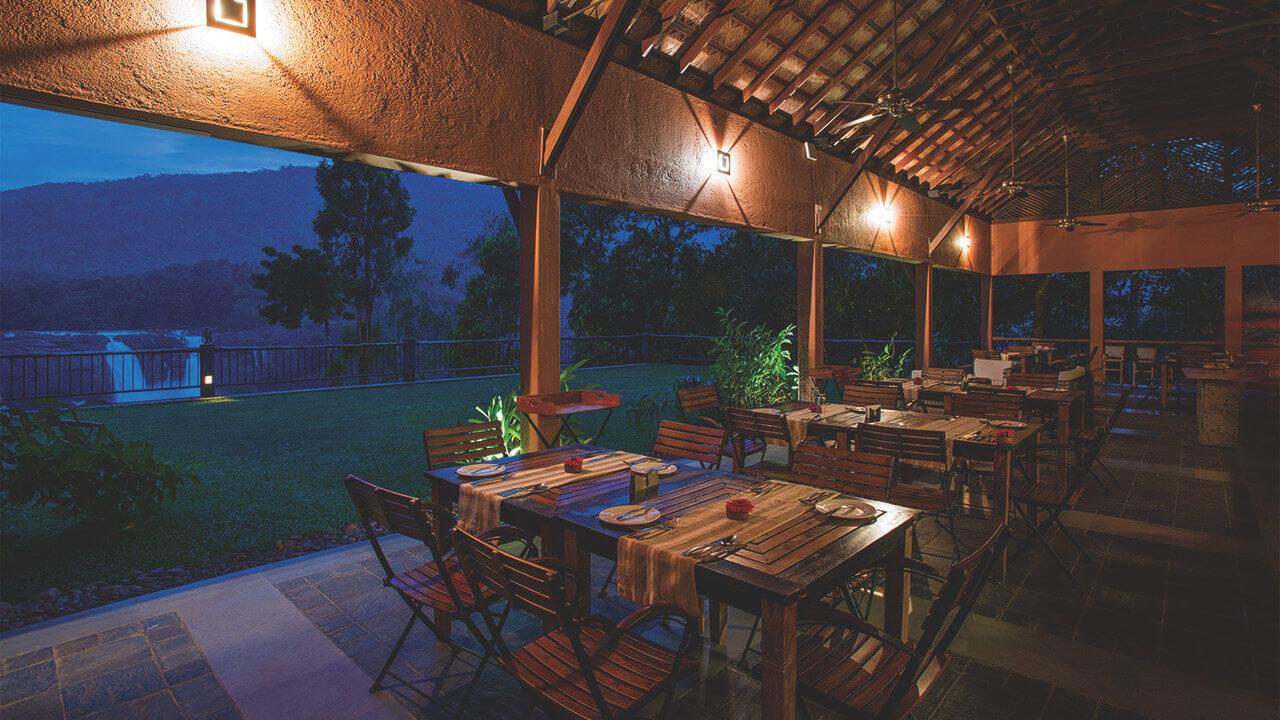 All Images Courtesy - Rainfall Resort, Kerala
A warm cocoon weaved with comfort, breathtaking and scenic views of mother nature's beauty and unadulterated experiences - these have always been the connotations of luxury in my vocabulary. If you resonate, the rainforest resort is the answer to your prayers. Modern architecture is fused with the Kerala culture to create a one of a kind tree house in Kerala in the Rainforest resort. Created by a Swiss architect, the treehouse stands tall at the top of the trees in the rainforest and provides a splendid view of the nearby thundering Athirapally waterfall.
How to get there:
The resort is a 40-50 mins drive from Kochi International Airport
It is situated at a distance of 5.6 km from the Athirapally bus stand
Travel Guidelines for Kerala:
As an avid traveller, I can guarantee you that Kerala is a world away from bustling cities and the frenzy of other parts of India. The hill stations of Western Ghats like Munnar are drenched in tea estates adding the beauty of emerald to the hills. Here are some things to remember, if you are planning a visit to a beautiful tea house resort nestled in Kerala -
Don't forget to apply for an e-pass on covid19jagratha.kerala.nic.in with your flight details.
An Inter State permit is required to travel to any part of Kerala right now.
Check with the resort's team before traveling to confirm if there is a need/requirement of a COVID-19 test report.
Enlisted below are the most heavenly treehouses in Wayanad, and treehouses in Munnar to quench your wanderlust thirst for the year. Close 2020 in a memorable note with a pristine taste of the life in the woods.
Tree House in Maharashtra
The Machan, Maharashtra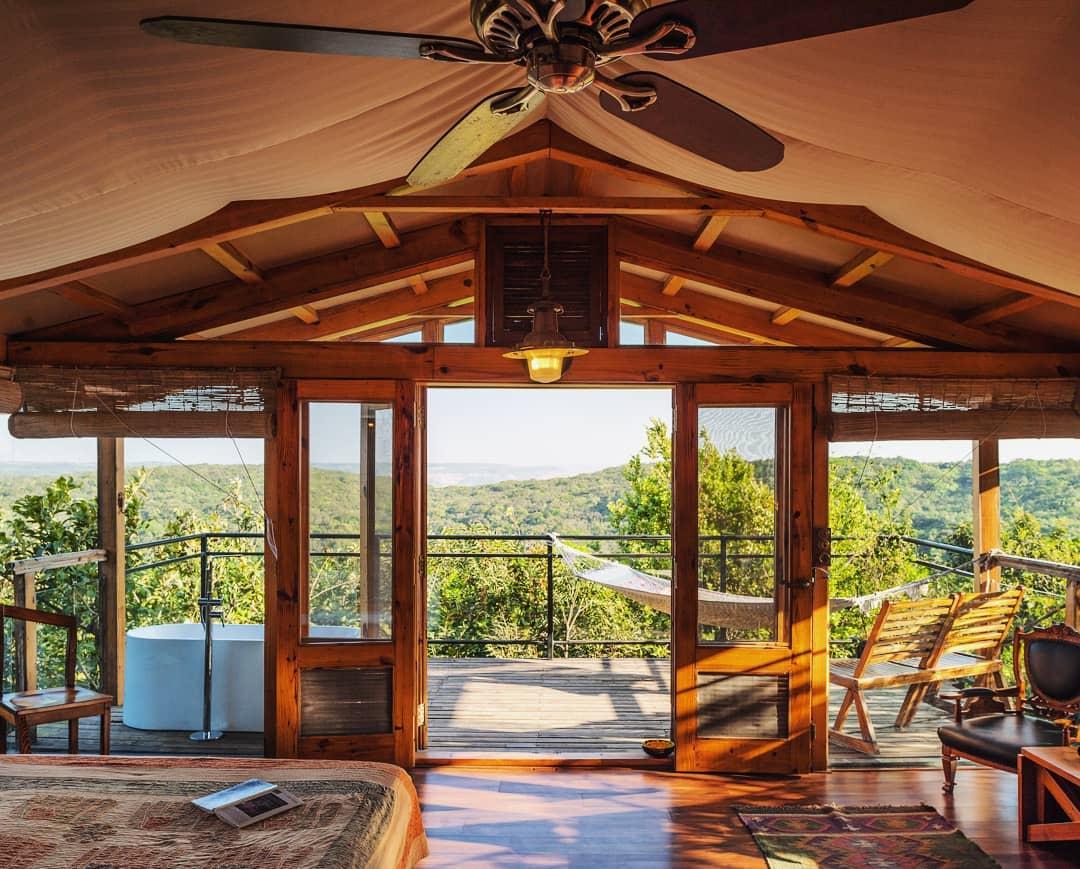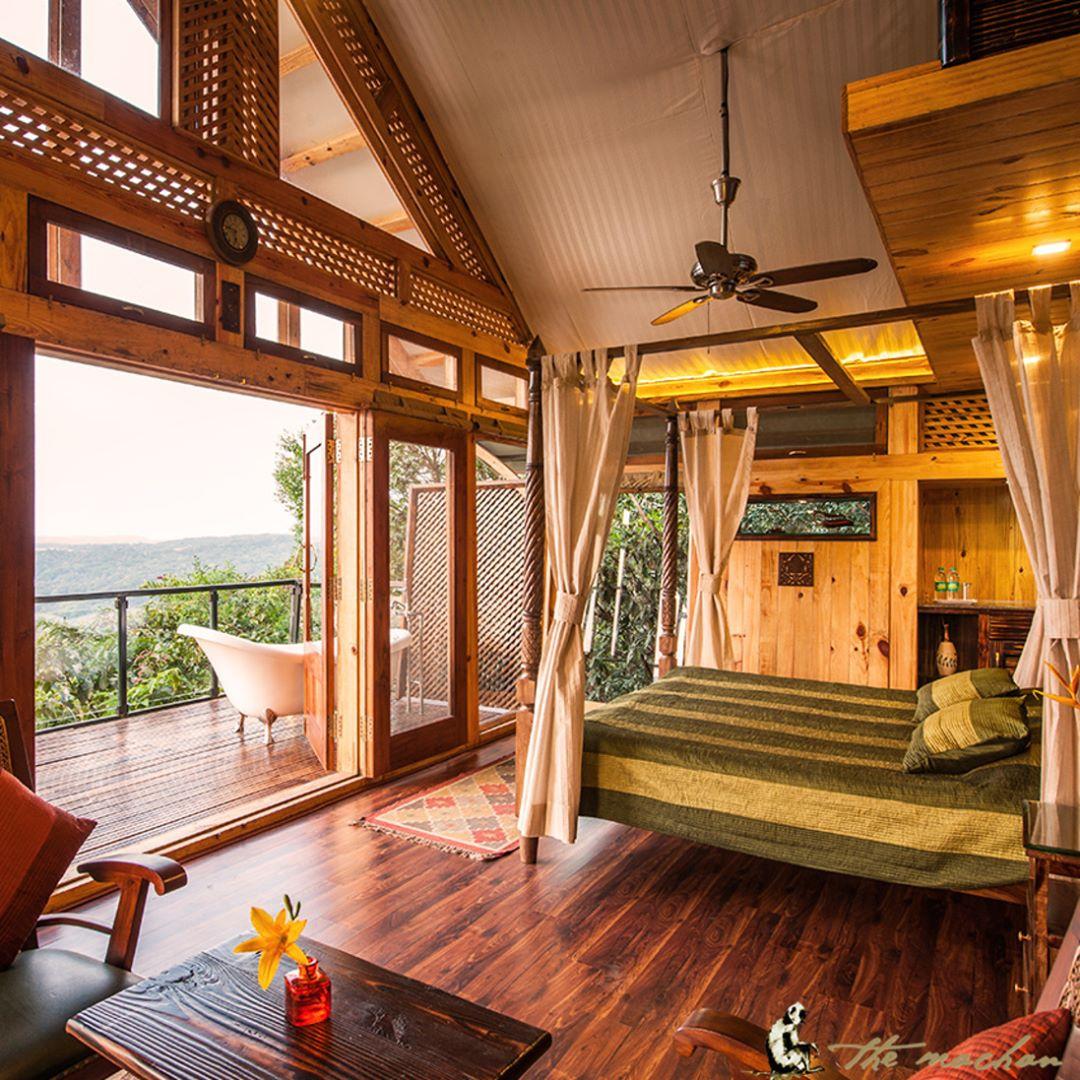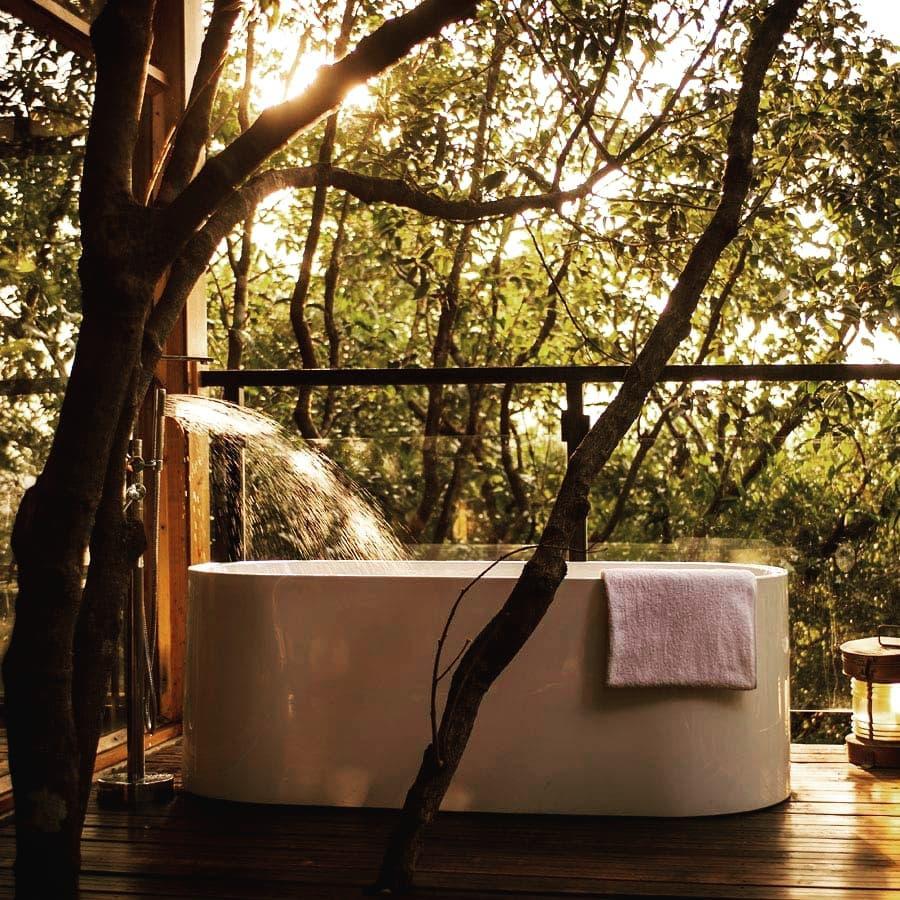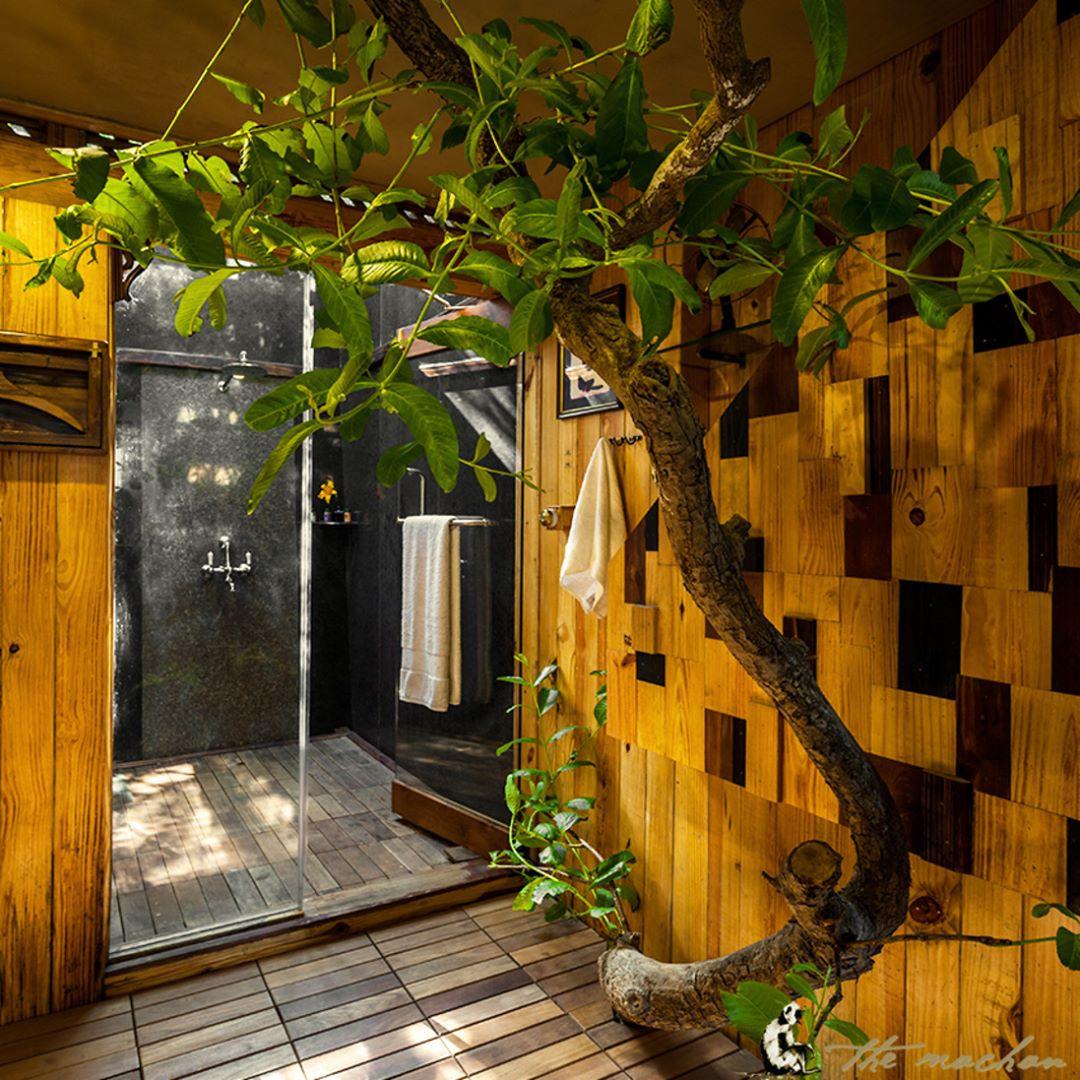 All Images Courtesy - The Machan, Maharashtra
They say, "The traveller's soul is the toughest to quench." If you are looking for a tree house escape a few kms away from a bustling city like Mumbai, head to The Machan in Lonavla, Maharashtra. There are tree houses nestled 30-45 feet above the forest, but the choice of the height you wish to float in, is yours to make. Explore Canopy Machan, an architectural delight amidst the roaring forest experience. Adventure begins as you step on an 'Indiana Jones-esque' wooden bridge that leads you to the Forest Machan. Imagine, over 400 sq.ft. of living space to dance around in air, at the top of a rich carpet of green! The open-to-sky shower is a must experience here. You can also opt to stay at the Jungle Machan. With branches sprouting from the floor of the living space and crawling out of the roof, the place is right out of a fairytale book.
How to get there:
Situated in Jambulne, 17 km from Lonavla (30 min drive).
2.5 hour drive from Mumbai, and 1.5 hour drive from Pune.
Travel Guidelines for Maharashtra:
You must check all the Maharashtra travel guidelines before you plan this stay, if you are planning to travel from a different state. Things to remember include -
If you are traveling from Delhi, Rajasthan, Gujarat or Goa, you have to produce your COVID negative test report (from 72 hours of the scheduled time of landing) on arrival at the Airport.
If you don't have a negative report, you must undergo RT-PCR test at your own cost at the airport.
Tree House in Madhya Pradesh
Tree House Hideaway, Bandhavgarh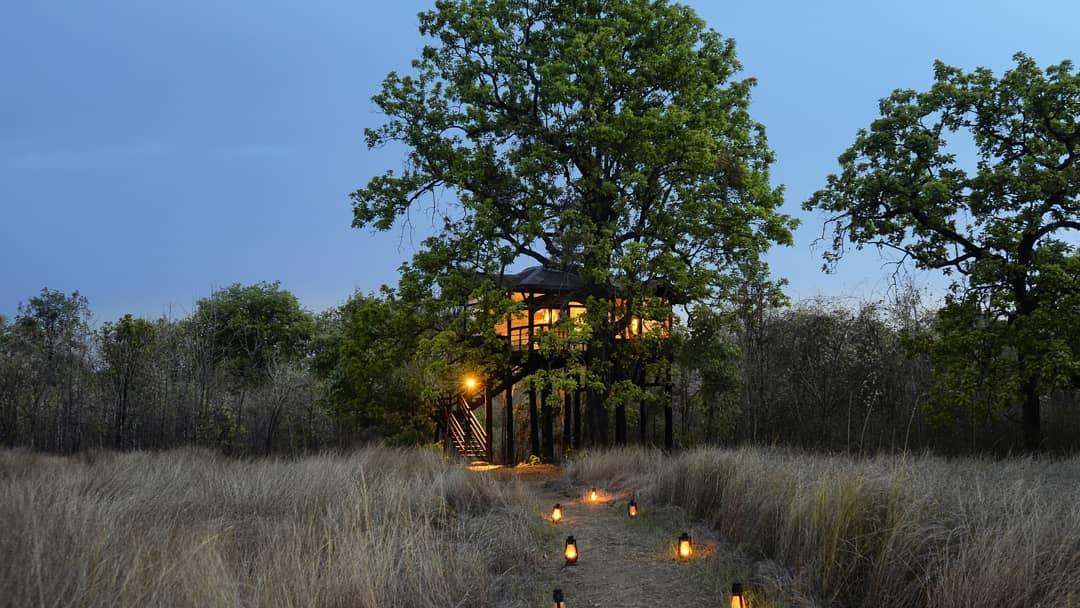 Image Courtesy - Tree House Hideaway, Bandhavgarh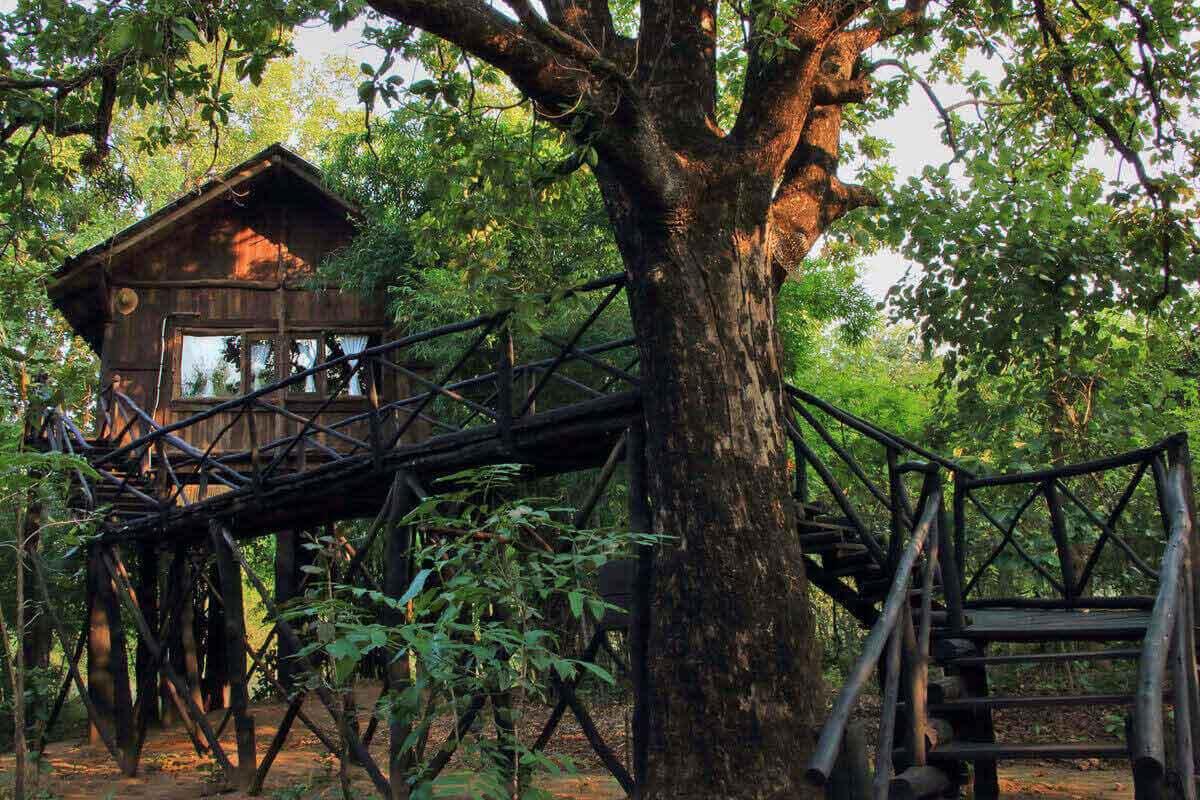 Image Courtesy - Tree House Hideaway, Bandhavgarh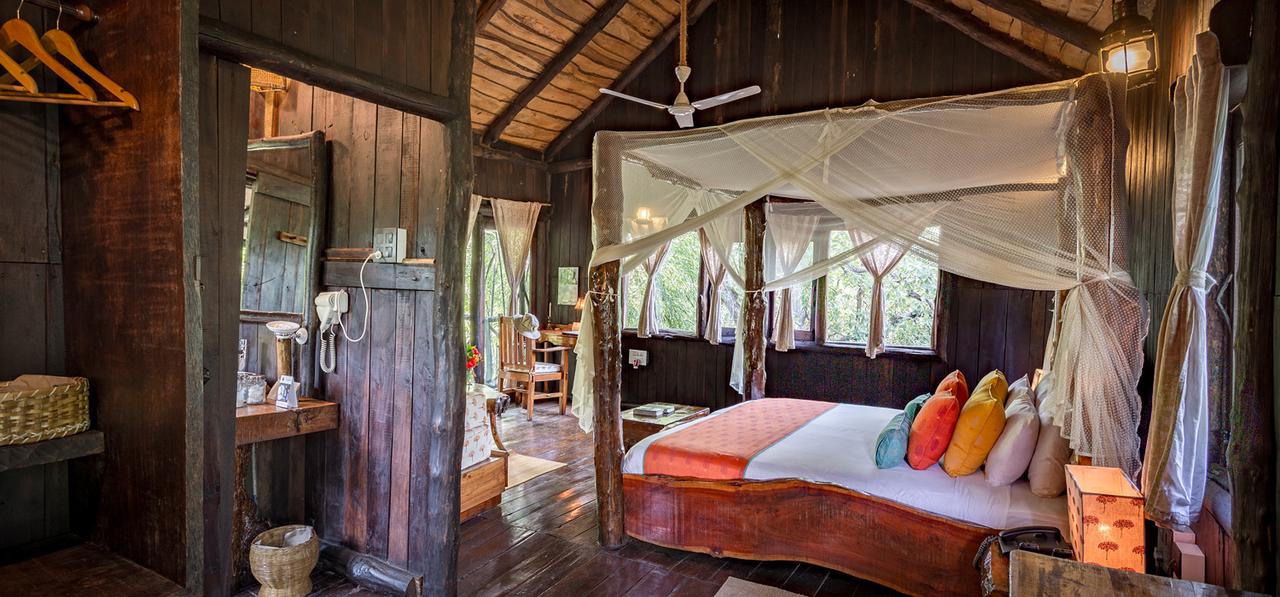 Image Credits - Pugdundee safaris
Tree House Hideaway is cocooned on the trees standing tall in Bandhavgarh Tiger Reserve in Vindhya hills of Umaria district, Madhya Pradesh. The hideaway offers five tree house escapes, Mahua, Tendu, Peepal, Banyan and Palash all named after the trees that house them. Rustling leaves will make way for your arrival outside the tree houses that look like primitive tribal homes. While a look at the tree houses from afar gives you the impression of planning a wildlife experience, what waits inside - is a luxurious escapade with interiors that are equipped with premium furnishings. The exposed beam ceilings engulf these rooms in a blanket of nature's colours that changes with the mood of the sun. Because it's not just the hours you spend inside the room that counts, Tree House Hideaway offers an interesting dining experience with the dining hall built around an ancient Mahua tree. As you walk into the ground level of the tree, an expansive dining hall with a fireplace awaits to drive the chills of the weather away. The upper level of the tree is famously known as the 'Watering Hole' and serves as a bar cum lounge.
How to get there:
Easily accessible from Jabalpur, Satna, Khajuraho and Rewa, by road.
Connected by train in Umaria, Katni, Satna and Jabalpur.
Daily flights available to Khajuraho (6 hours drive) and Jabalpur (4 hours drive) from Delhi and Mumbai.
The call of the wild and a serene getaway far from the bustling honks of the city is calling. Plan your perfect getaway in the lap of a tree.
If you have had a one of a kind honeymoon experience in a tree house resort in India, share your story in the comments section below.