7+ Stay-at-Home Honeymoon Ideas For Couples During Omicron Phase
Hola soon to-be-weds, sit back and relax as we take you through what is a Stay-at-home Honeymoon & why should you consider having one!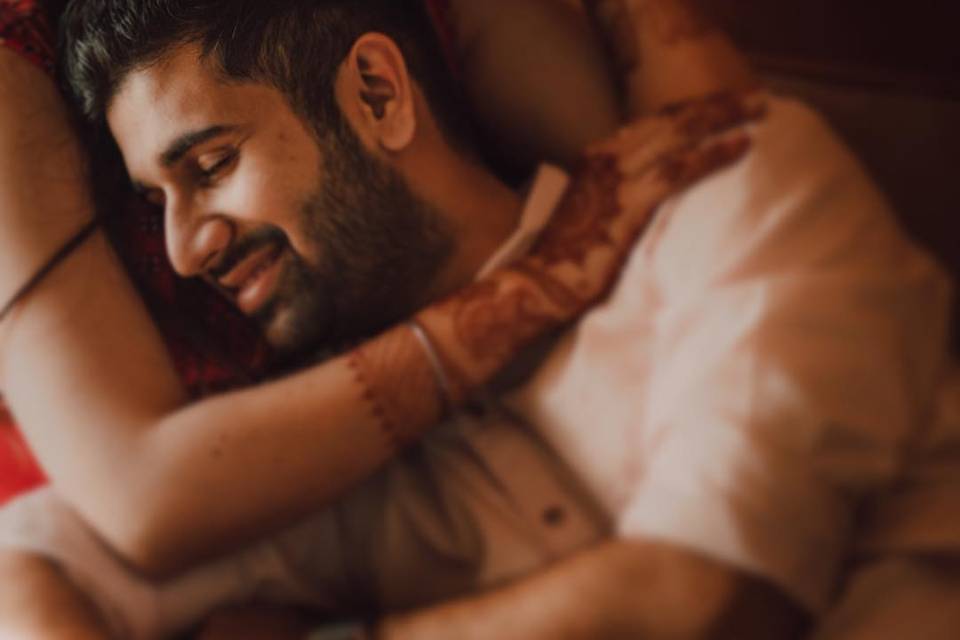 Travelling is all about coming out of your comfort zones and hopping on to a journey wherein the experience is a mystery until discovered. In a nutshell, traveling together helps couples understand and adjust to each other's limitations, adding to better communication, more forgiveness, and the freedom to explore without any constraints. If given supreme attention and effort, the honeymoon period maps out a lot of things for the couple to begin staying under one roof. Oh, trust us, there are many options if you wish to have a Stay-at-Home Honeymoon. We dug a little deeper to know all the best ways to have a travel-free honeymoon and you'll be surprised at the list. Since a lot of Indian couples still harbor with their parents or families, spending quality time as a newlywed comes across as a challenge and the only option that prevails is to travel which gives the couple some alone time to know and explore others more. Also, traveling with your bae is supposedly acknowledged by the millennial world as, "Couple who travel together, stay together", and there's no denying that.
Talking in the current case scenario with the epidemic of Coronavirus (Omnicorn) making its grounds on one country after the other, traveling for the honeymoon, vacations or even business trips need to take a back seat. While we understand how long-awaited and crucial a honeymoon is, the migration of people from one country to another is the biggest reason for this epidemic. So before you spend all of your savings on planning your honeymoon, check out the ultimate alternative to a honeymoon keeping the current state of emergency in mind. So, hop on and explore some of the undiscovered ways to discover your love.
How to experience the bliss of a honeymoon without having to travel?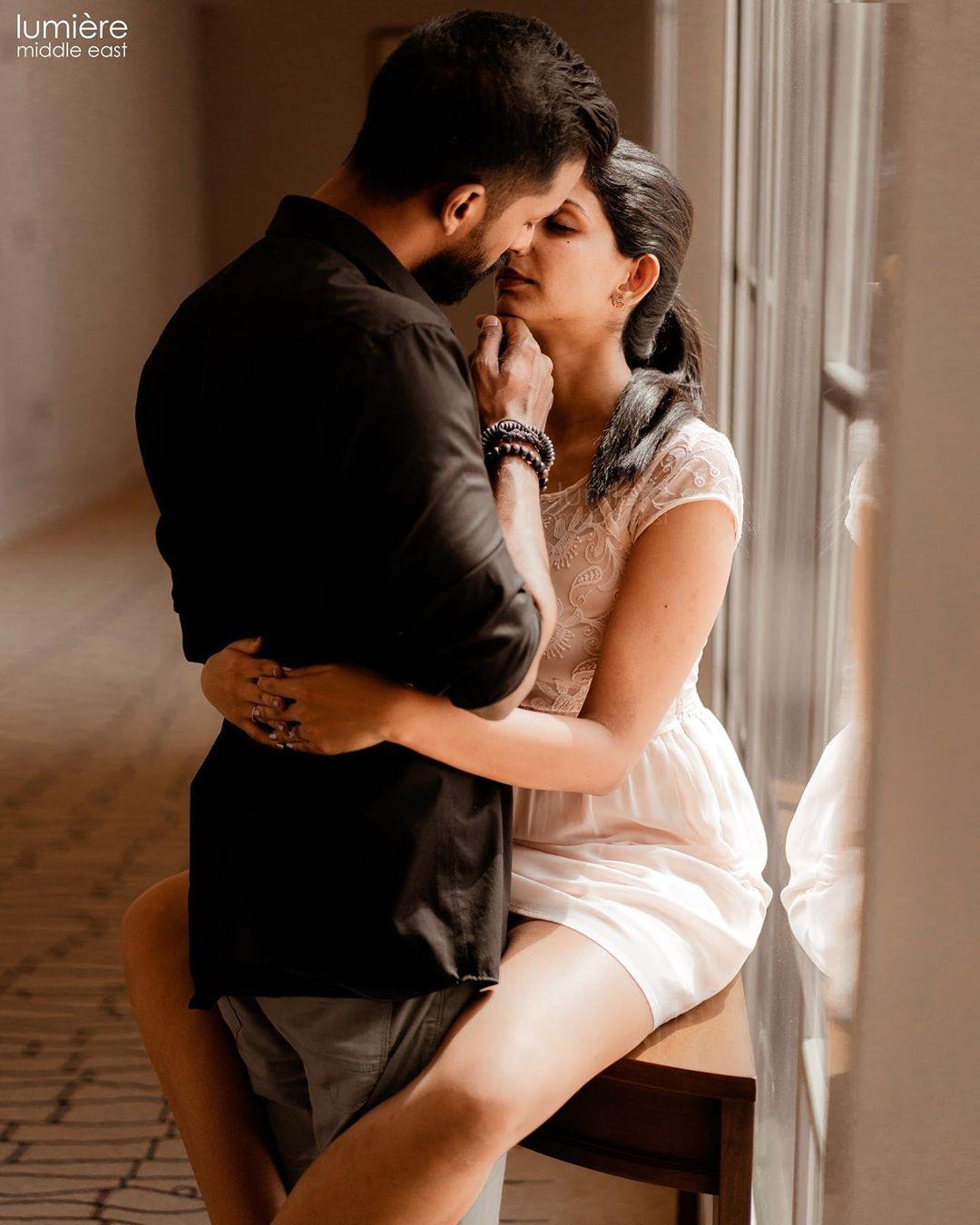 Netflix & Chill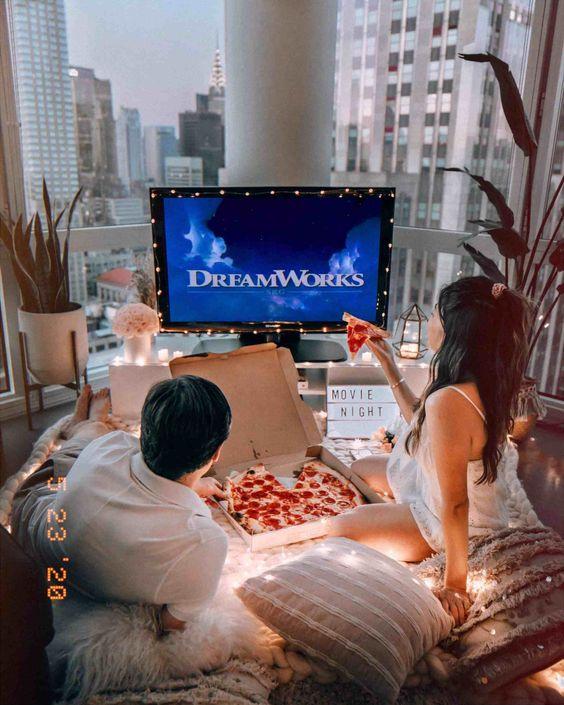 Image Credits - Pinterest
If the two of you are big on movie marathons or binge-watching series, nothing like spending the day with a bucket of popcorn and lounging on the couch in your pajamas watching your favorite movies or series. Get all warm and fuzzy and let the feeling of togetherness sink in.
Take a Digital Detox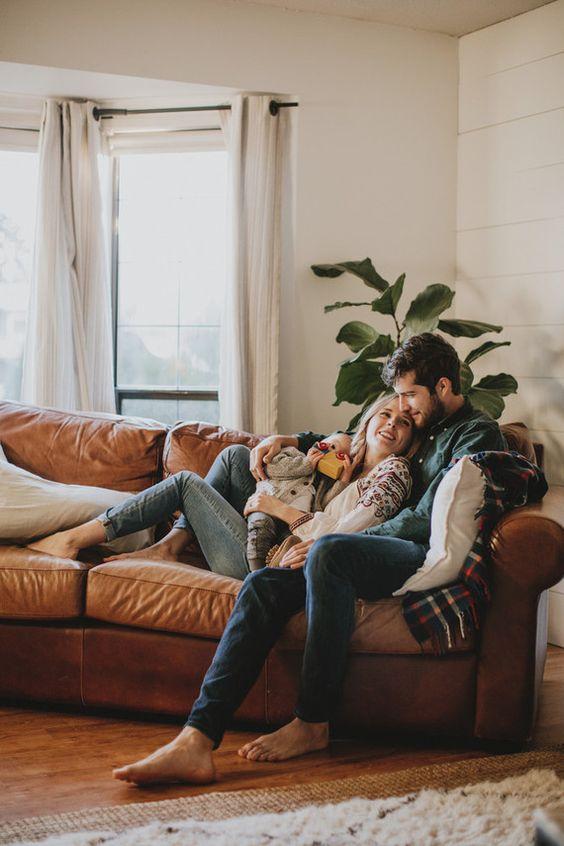 Image Credits - Pinterest
When you're traveling, you do not get the time to keep checking your social media feeds or work emails, so keep it just like that. Take a compulsory digital detox and be fully present at the moment and live every bit of it.
Read More - Indoor Games for the Newly Married Couples During COVID-19 Isolation
Have Hearty Conversations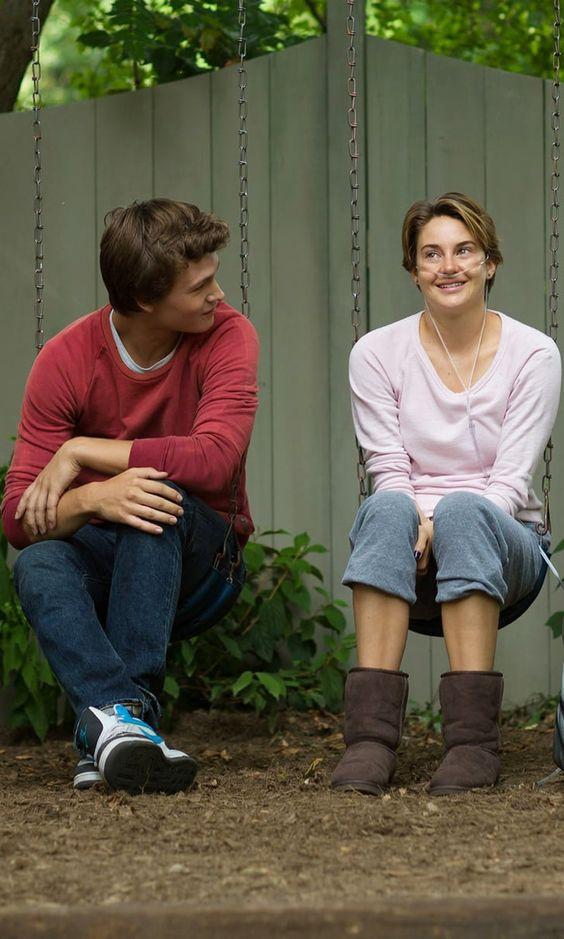 Image Credits - Pinterest
After a maddening end to your wedding revelries, log off the hustle and indulge in hearty conversations. Express your true feeling about how you felt before, during, and after the wedding and deeply cherish the beauty of the nuptials. Go back in time and talk about each other's childhood memories, dream destinations, and life goals. You'll discover a lot of new things even if you've known that person for years.
Redecorate Your Room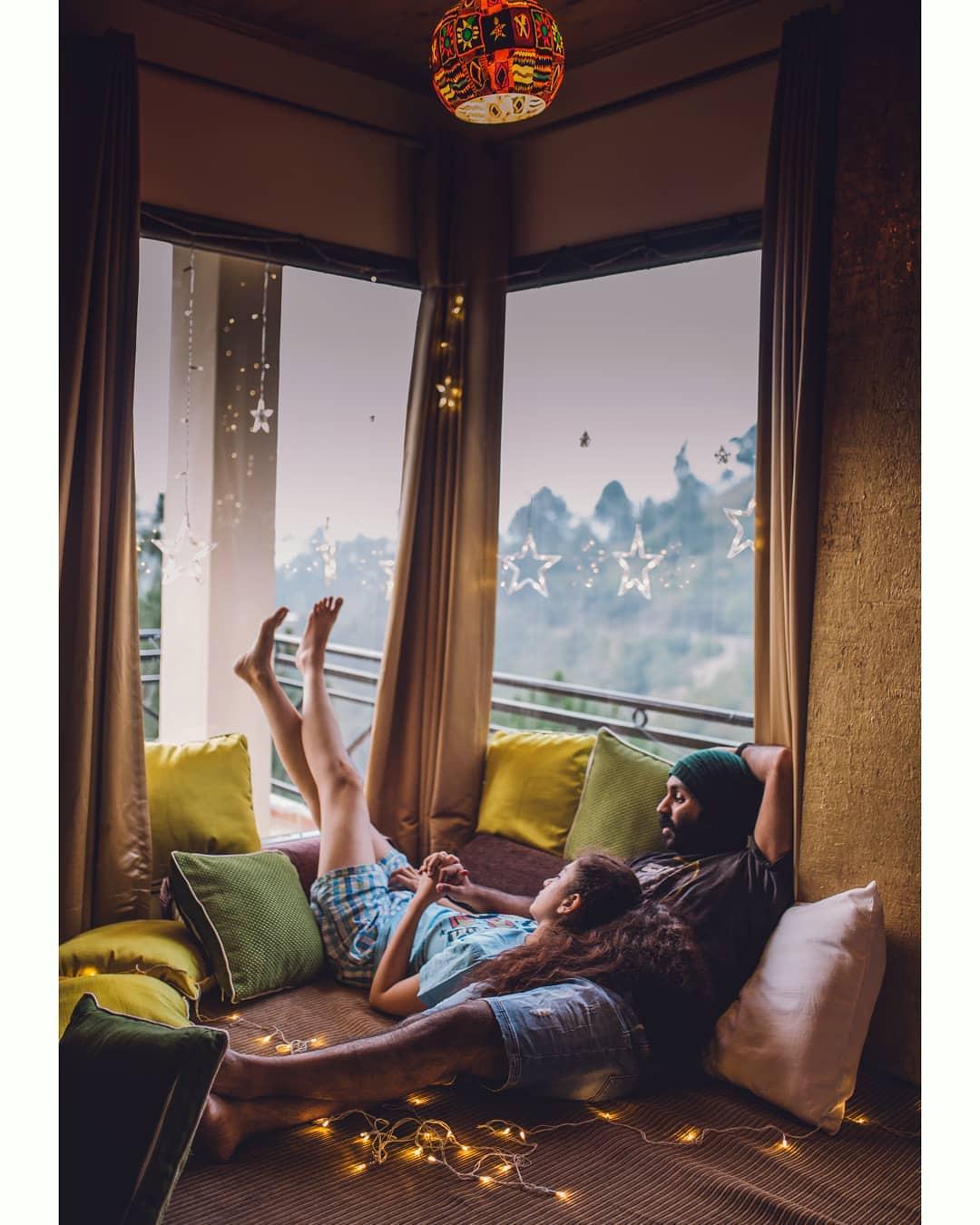 Image Credits - Bugzy Photography
One of the most fun activities together can be DIY-ing your living space by making it full of the two of you. Come on common grounds and understand each other's sense of surrounding and then mix them both into something you can then call yours, proudly.
Take a Spa-Date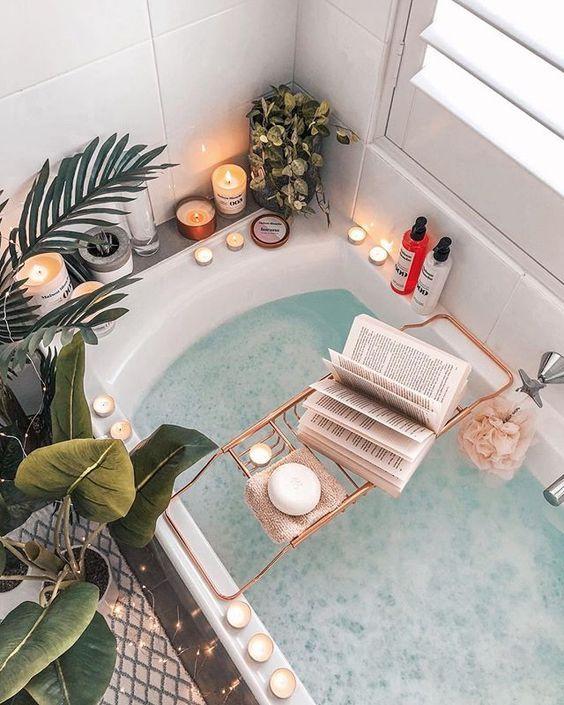 Image Credits - Pinterest
Spa dates are immensely rejuvenating and full of emotional bonding. Take some time off and spend the day at a luxurious spa in your city. You can always create a spa set-up at home with aromatic candles and rose petals with light romantic music playing in the background.
Fine Dine & Wine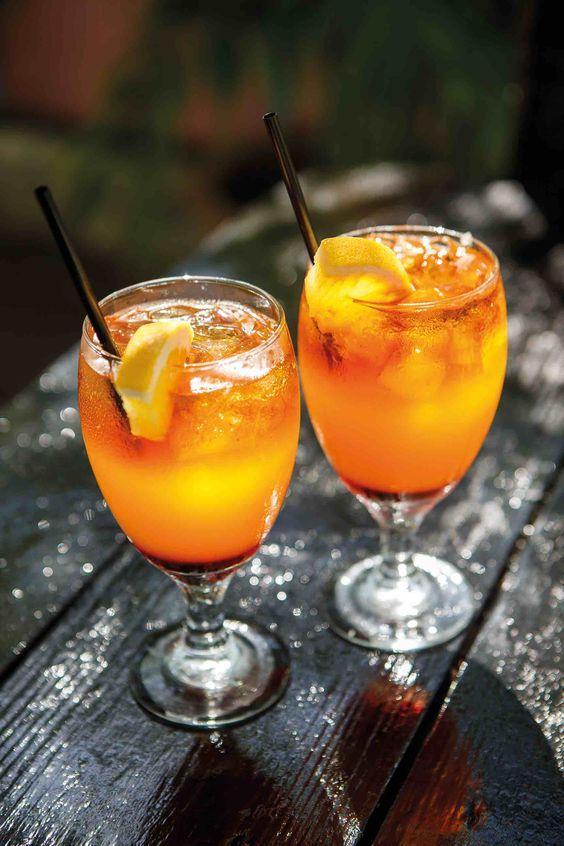 Image Credits - Pinterest
A hopeless romantic knows the power of a candle-lit dinner and it should never be underestimated. Good food and wine at your favorite restaurant is the ultimate idea to relax and connect. Cooking together while tossing some wine is also a fantastic idea to connect and bond.
Snooze it Off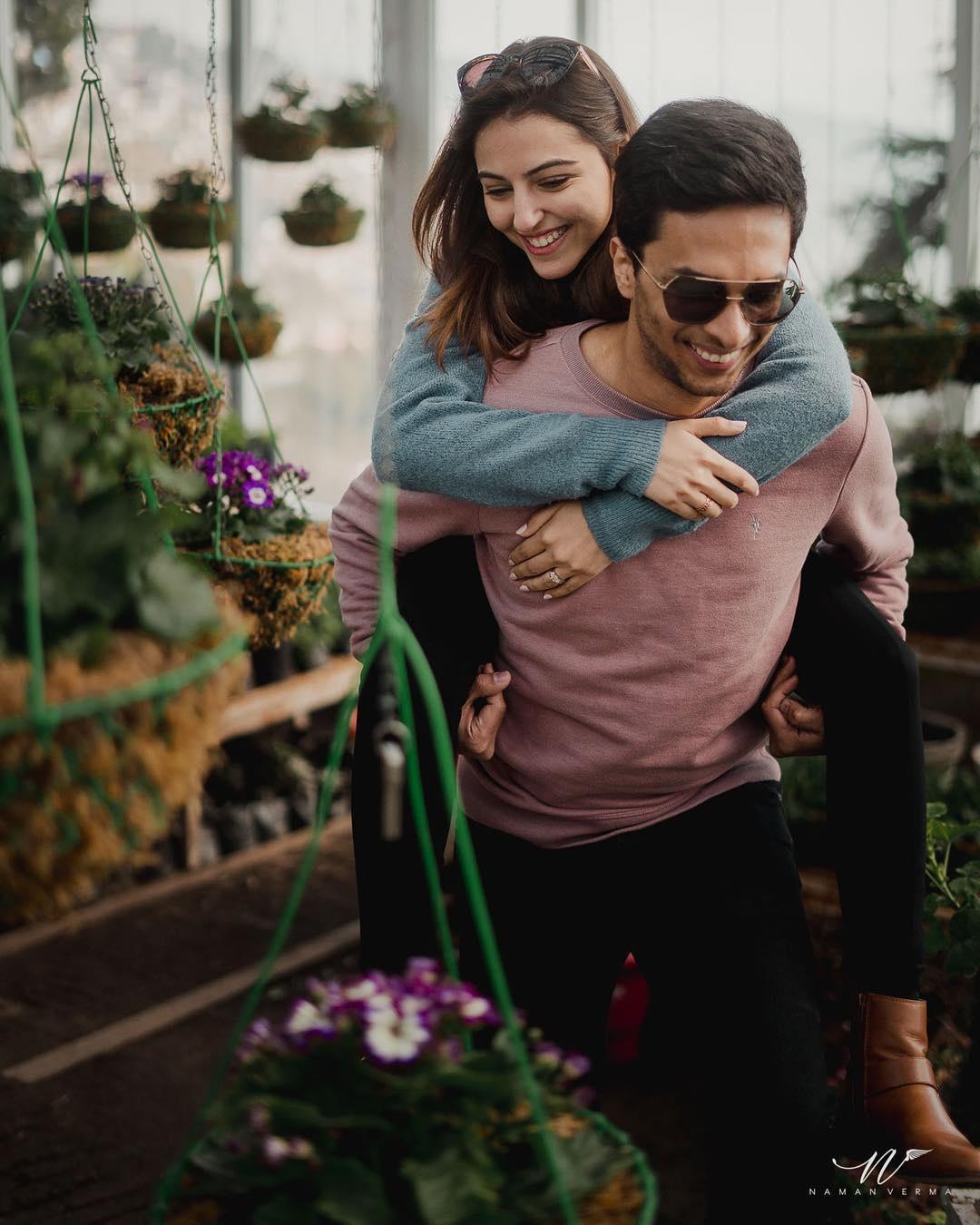 After sleepless nights and months of wedding planning, all one needs is a good snooze and it's even better when you're curled up like a bear in someone's arms. This is the only time you'll have the freedom to ditch the alarm and catch up on that beauty sleep to welcome your new life in full spirit.
All in all, honeymooning is not just about traveling around the globe with that special someone, it is more about traveling far enough to discover each other to bits and understanding them inside-out. So, don't feel disheartened if you cannot take this much-dreamt of vacation right now, live in the moment and make the best use of what there is. Don't let the inability to travel be your only limit to discover love, find your unique ways, and weave priceless moments. You'll discover, your home is the best place to have made these memories that will and live amidst you, all through your lives.
How are you planning your stay-at-home honeymoon? Share your innovative ideas with us in the comments below!
Edited By Meha Khera
Read More -
Mehndi Design | Proposal Lines | Simple Finger Mehndi Design | Arabic Mehndi Design | Propose Day Quotes for Boyfriend | Wedding Anniversary Wishes for Sister | Change Aadhar Card Name after Marriage | Tamil Wedding Calendar | Simple Mehndi Design | Pre Wedding Quotes | Engagement Anniversary Wishes | Funny Wedding Wishes for Bestfriend | Blouse Design | Rangoli Design | First Night Tips for Bride | Wedding Anniversary Wishes