Eat, Drink & Stay Married With These Honeymoon Foods With a View
Planning for the perfect "foodie-moon"? Here are 6 erratic places that have to offer delicious honeymoon food with a view that makes it memorable for the two of you!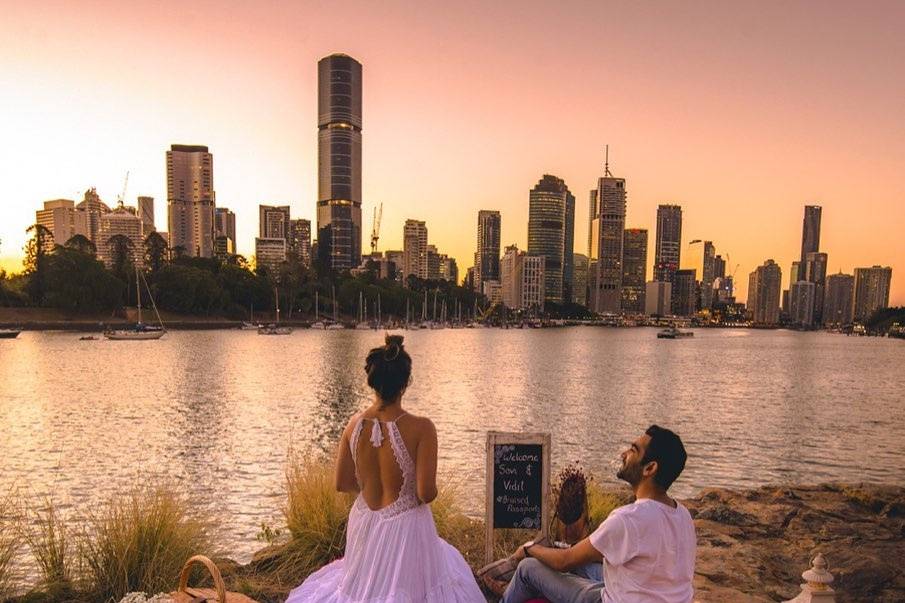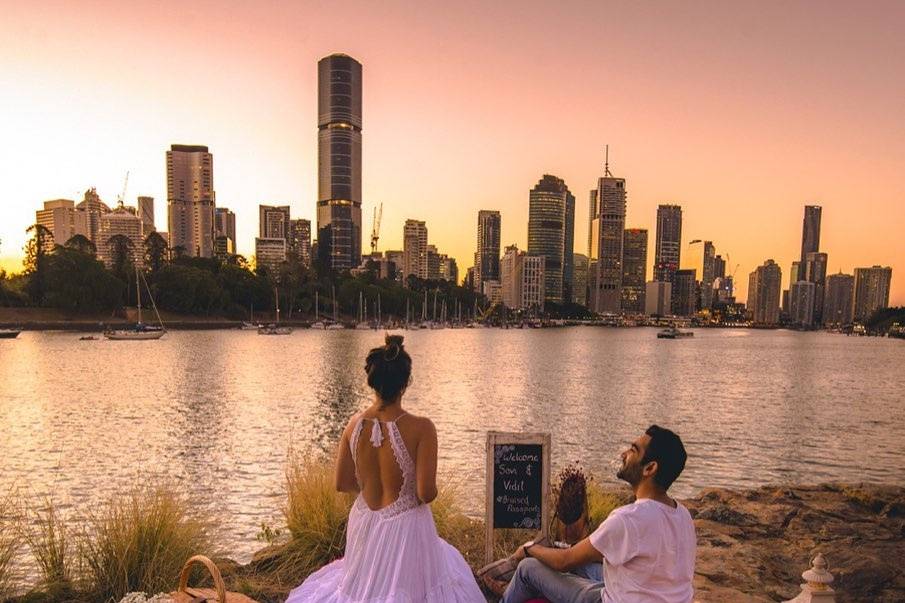 Image Courtesy: Bruised Passports
It's all lovey-dovey and you cannot keep your hands off each other? We know, but if you want to give a break to your breakfast-in-bed honeymoon, then you must try some outlandish places to enjoy the meals that hit the right chords of romance for the two of you!
Deciding what to eat and where is not that easy, especially with all the delicious cuisines across the world put on ten pages in the menu right in front of you. It is confusing and takes time.
"You decide?"
"No, you choose whatever?"
"This sounds good...but..."
But...we want to help you decide not only what to eat, but also where! Yes! We want you to enjoy your gastronomical joyride with a view to kill and an experience of a lifetime with the love of your life.
Here are 6 of the most unusual yet gorgeous places and food you must try on your honeymoon in the beautiful South-East Asian islands.
Ithaa Restaurant, Maldives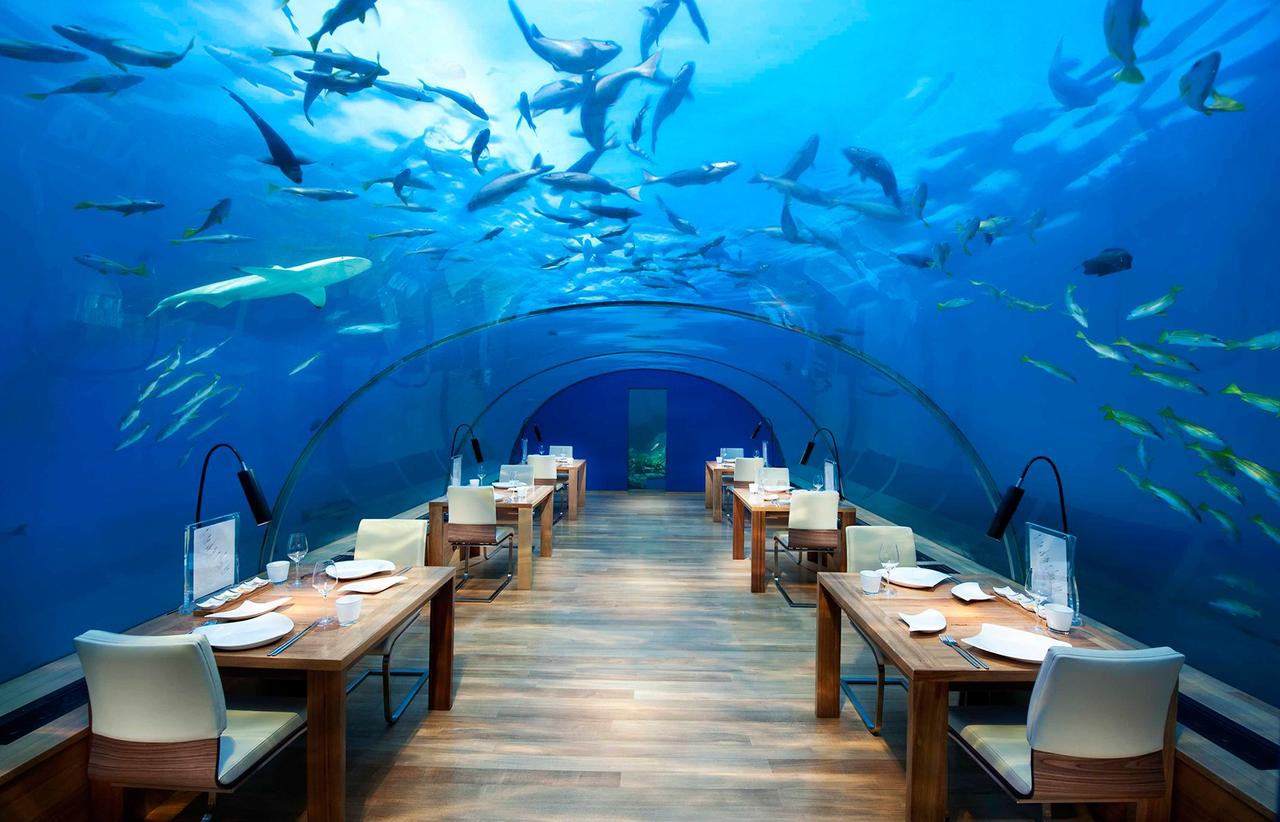 Image Courtesy: TravelPlusStyle
Still finding Nemo but don't want to get your feet wet? Here's a mesmerising place to take your tastebuds on a joyride while enjoying the perfect underwater view with the school of fishes wriggling above your head. The ambience of the glittering ocean floor and the reflection of the blue water above with cutting edge contemporary interiors is the perfect setting for you and your mister to make it an absolutely unforgettable dinner!
Must-try: Yellow-fin Tuna with lemongrass and Sumac Dipping Sauce, Kingfish with Kataifi Langoustines, Lime and Limoncello Custard.
Vertigo Restaurant, Bangkok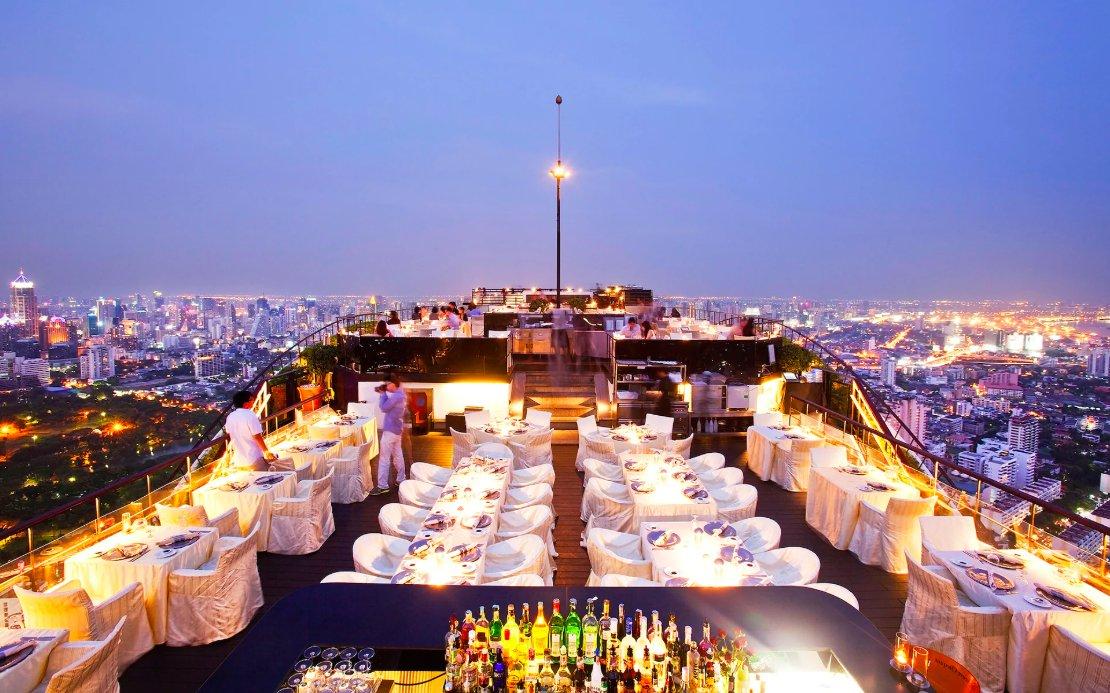 Image Courtesy: 4Corners
Are you scared of heights or is it your partner this time? Forget bungees and fly to this gorgeous restaurant placed on the 61st floor of the luxurious Banyan Tree Hotel in Bangkok. The 360degree view of the Bangkok skyline with the backdrop of the setting sun and a pink sky while sipping a glass of their classic Vertigo Sunset - the right blend of pineapple, cranberry and lime juice with Malibu is the right ingredient of a romantic honeymoon dinner.
Must-try: Caviar and Salmon Fillet.
Bird's Nest Restaurant, Thailand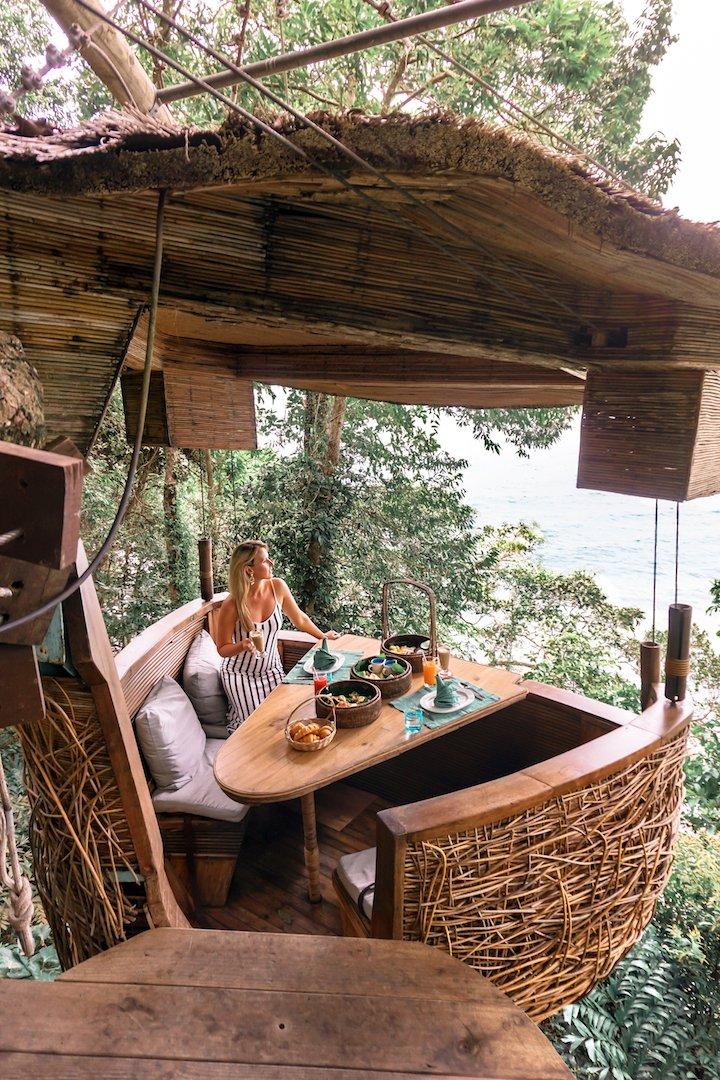 Image Courtesy: A Girl Who Blooms
Isn't the whole idea of a honeymoon to be cosy and wrapped in love? Forget your breakfast-in-bed for the day and make way to these nest-shaped treetop dining pods boasted by Soneva Kiri Eco Resort where the waiter ziplines your food to the tables. The view of the sea and serenity of the greenery is to die for and who better to share it with, than your Mr Right?
Must-try: Gaeng Keow Wan Gai, Pad Thai.
The Grotto, Thailand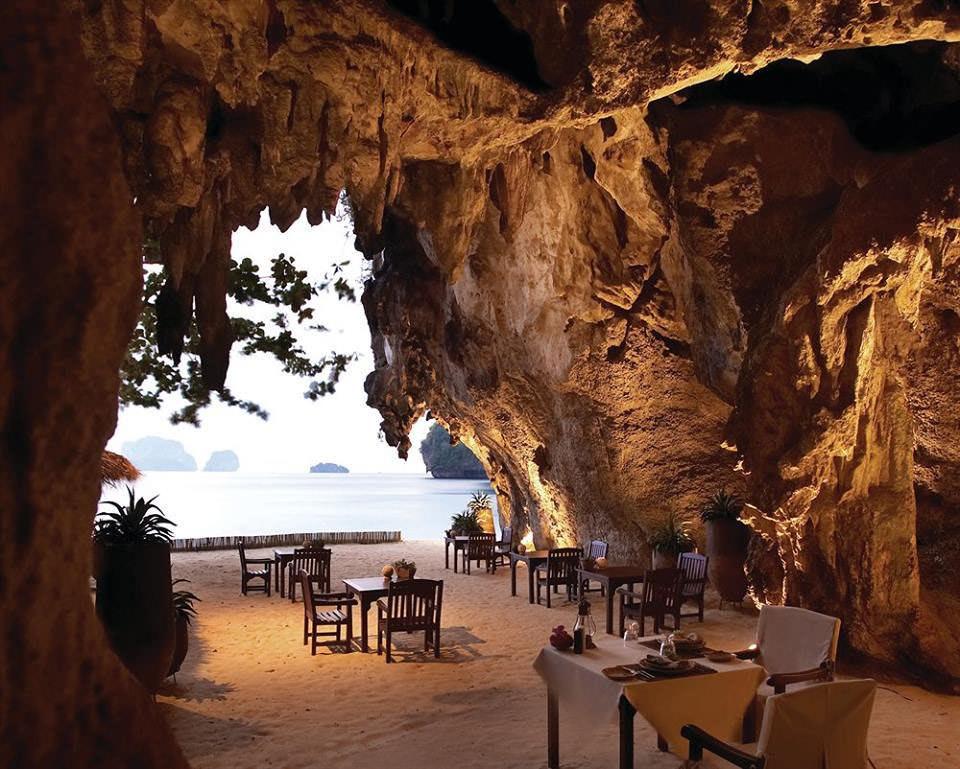 Image Courtesy: Rayavadee
How about walking into a wallpaper through a looking glass for a romantic evening? The Grotto has to offer a sensational view of the sea while being cosily nestled in the ancient rocks with soft sand under your feet. This beach dining is sure to kindle the spark and you can enjoy the gorgeous sunset with your better half while sipping on to some good wine.
Must-try: Tom Yam Po Tak Talay, Wi Hok Norn Rang.
The Labassin Waterfall Restaurant, Philippines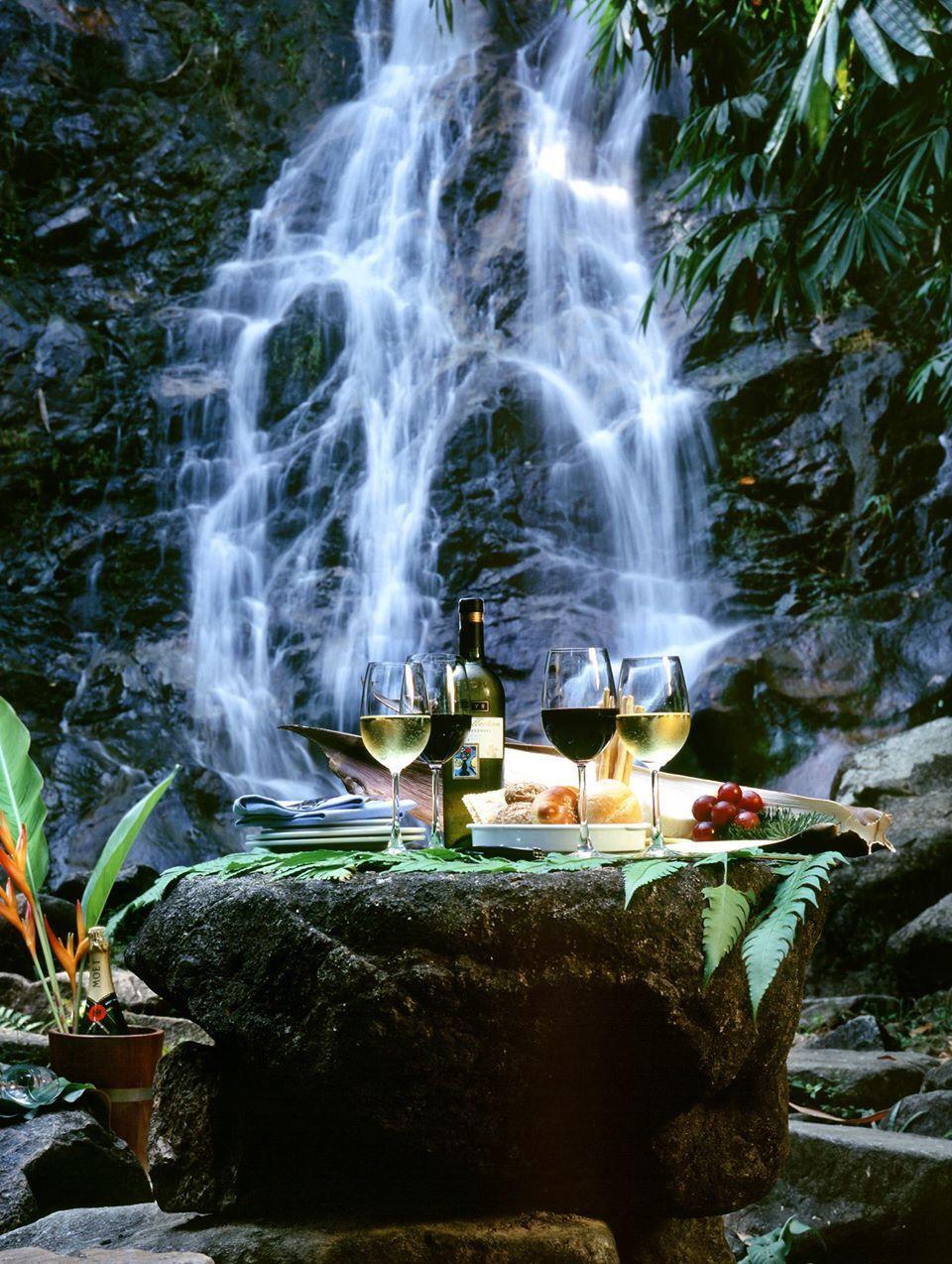 Image Courtesy: Pinterest
If you and yours are water babies and the beach is never enough, this restaurant is here to give you the right kind of overdose. It is one of the world's most unusual dining places - why? The seating happens to be in a stream with a waterfall too and with your feet dipped in water, you can enjoy their buffets and drinks in aesthetic, eco-friendly serving dishes made of banana leaves and mud pots. It is both soothing yet fun!
Must-try: Traditional Filipino eats.
Stardust Skyline, Singapore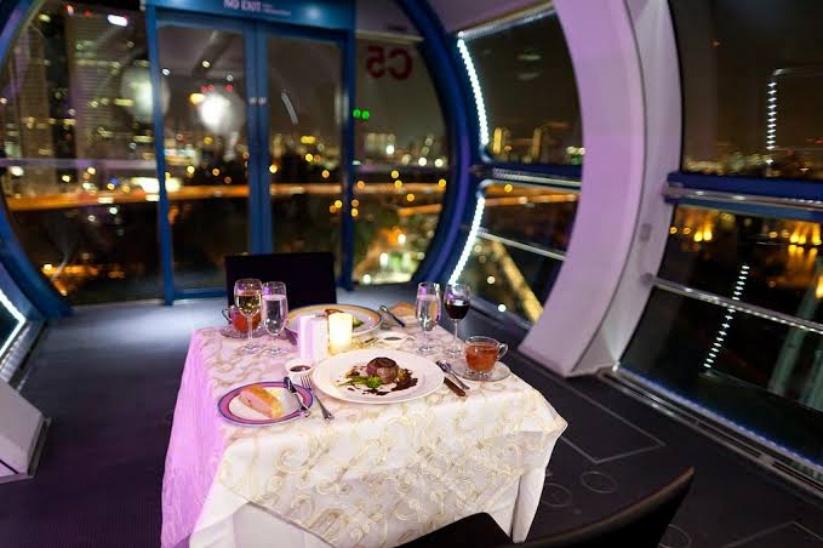 Image Courtesy: Pinterest
For the mile-high club, the Singapore Skyline has to offer private cable cars with a starry view of the city lights and scenic scapes from Faber Peak all the way to Sentosa Island - Stardust Cabin. This four-course meal in a cosy space and a table for two is the perfect way to start the journey of togetherness. Blur out the world beneath you and enjoy the mouthwatering delicacies. But first, Cheers!
Must-try: Live Maine Lobster Au Gratin with Uni Sabayon, Mango Coco with Coconut Croustillant.
Did we lure you enough to leave your rooms and get dressed in gorgeous outfits for your honeymoon from your well-planned honeymoon lookbook and visit these places if you are honeymooning in the South-East Asian islands?
If yes, then get in touch with the honeymoon planning experts and plan a hassle-free honeymoon. Don't forget to click stunning honeymoon pictures!