Here's Your Compass To Find The Best Honeymoon Places In The World
Looking for best honeymoon places in world? Here is your ultimate guide to finding the right country based on the experiences they have to offer. It shall help you make an informed choice when it comes to your special honeymoon!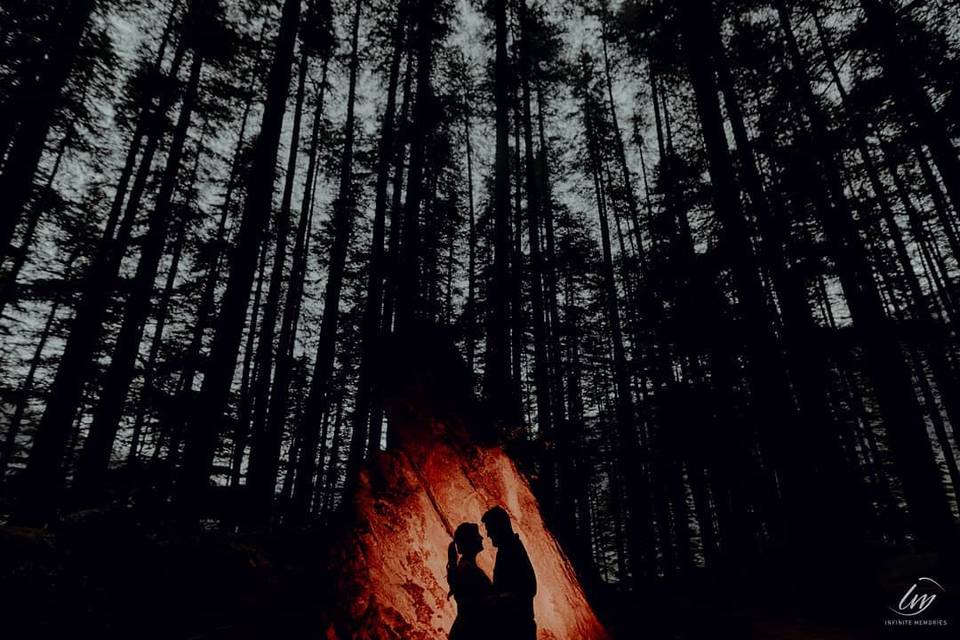 While looking for best honeymoon places in world, if you are considering too many beach areas as an outdated idea for the perfect honeymoon, then my friend, this article is your ultimate cure! We are here to help you make an informed choice when it comes to one of the most special outings of your life, your honeymoon!
Talking about best honeymoon places in world, you definitely deserve to get a glimpse of what all romantic yet adventurous places we have in store for you. Whether you and your partner like spending quality time amidst mother nature, truckloads of magical greenery to add to your vibe, then definitely this has to be for you.
If you like spending time with your husband-to-be in some of the most romantic landscapes and streets while savouring coffee and wine every now and then, not to forget, street-shopping and luxury stay with breathtaking sunset by the ocean, then there are no doubts about the fact that this article has something (very solid) for you!
Read on and check it out for yourself.
Head to Peru for those exotic rainbow mountains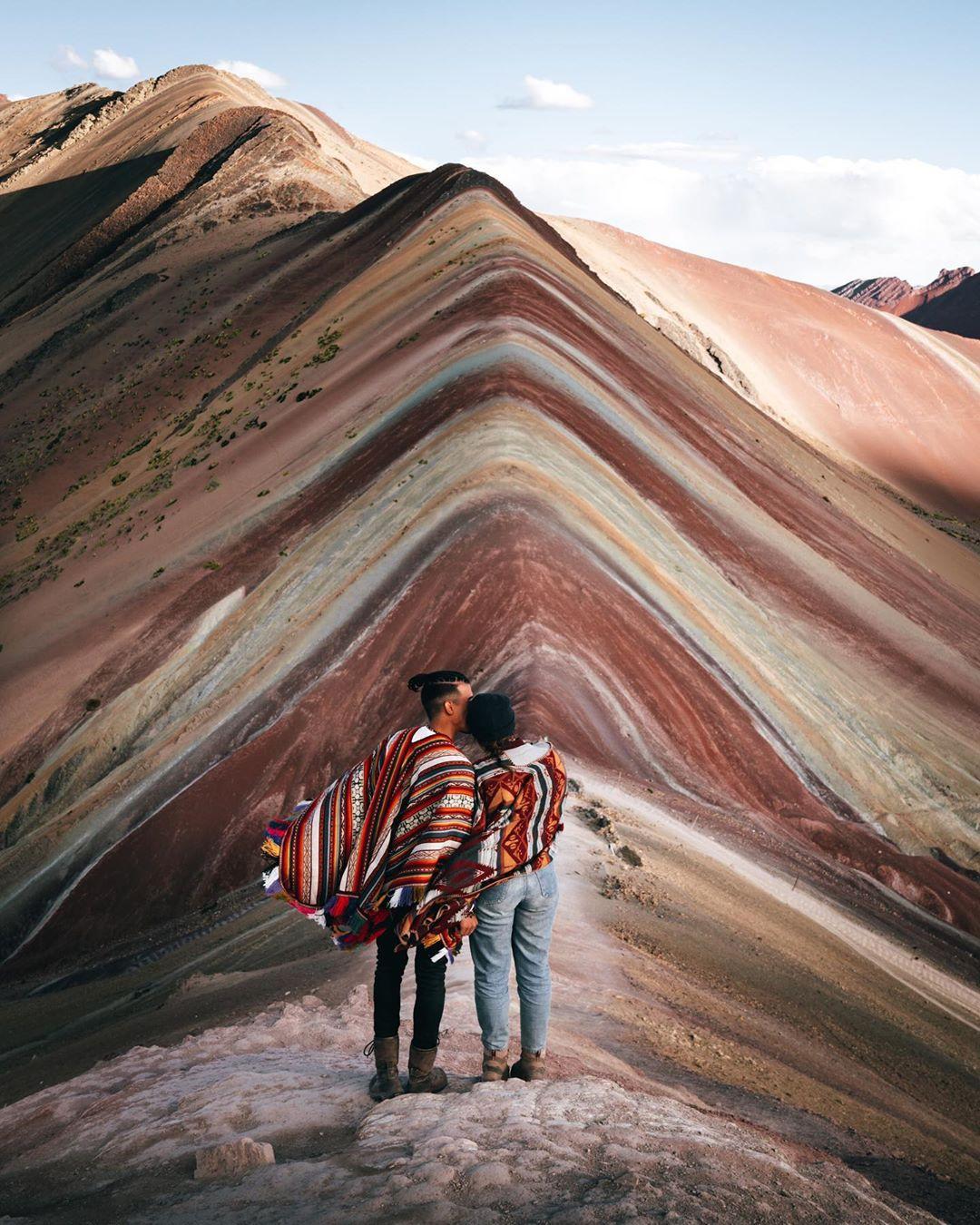 Image Courtesy: Sophia Pozuelo
Peru has been a very famous site among the best honeymoon places in world when it comes to travel junkies and newlywed love birds. However, this breathtaking view of the exotic rainbow mountains is something that the country and subsequently the world discovered in as late as the year 2015!
These marvellous exotic stripes in various colours that can be seen on these mountains are basically textures of layers and layers of mineral deposits and gradual weathering which came into view after the snow melted off the mountains due to climate change. Even though the reason is unfortunate yet you must consider yourself lucky
It is best for which couples?
This is a paradise for newlyweds who can't wait to unleash the adventurer in them. This is a very popular site for hikers, so, if both of you want to try it or begin your new life together with a challenge that you start and complete together, this is it!
The altitude goes over 17k feet but you always have options like horses and the trek can go up to 9 days. Honestly, it wouldn't be the journey that will be exciting and fulfilling as much as the moment of finishing it together.
A swim with a lush green view in Bali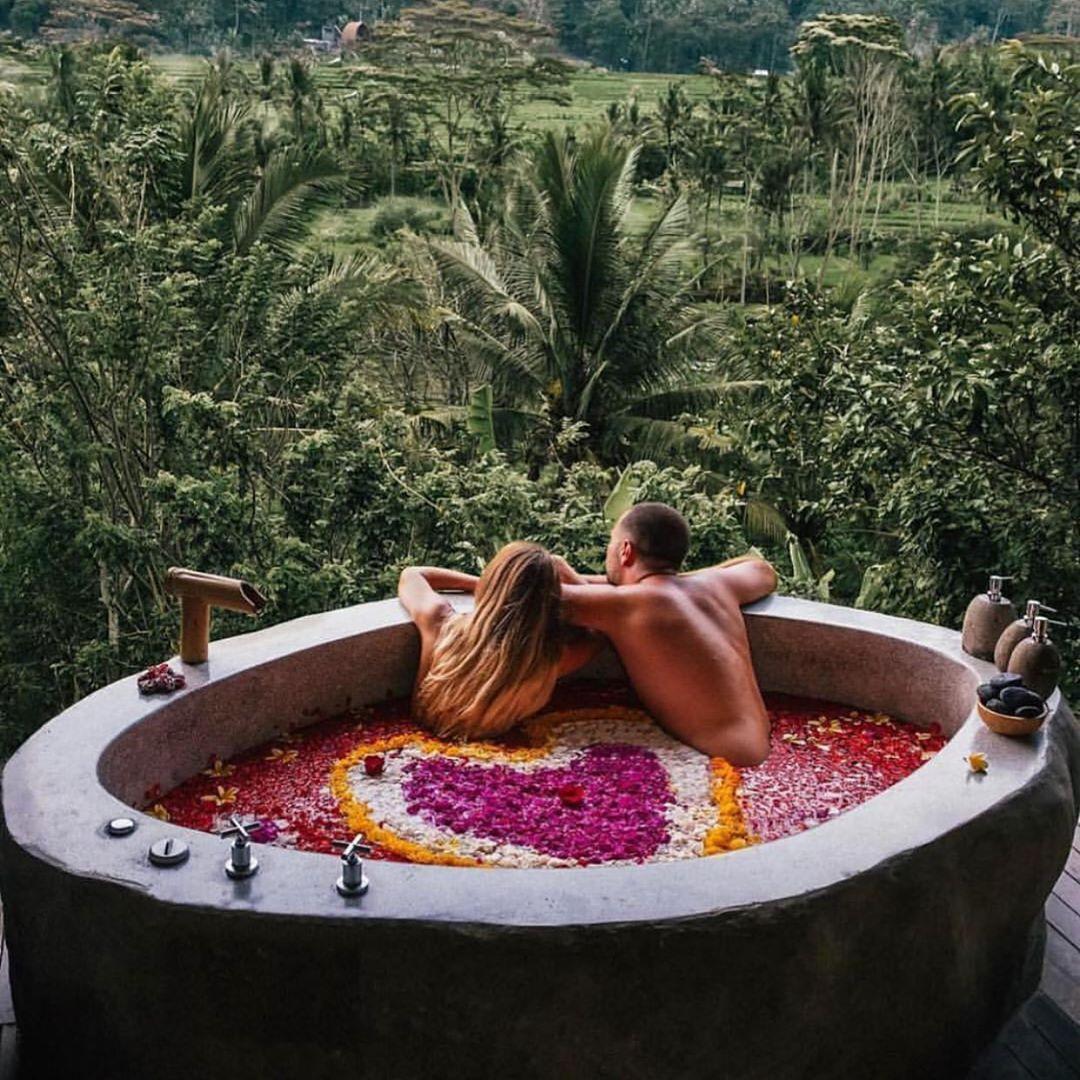 Image Courtesy: Be Happy Honeymoon
Bali is mostly known for its greenery and beaches. Honestly, these swimming pictures or pool romance might look outdated already as you are constantly researching for best honeymoon places in world. Let me tell you that being such a popular part of honeymoon vacation these days, this is an experience way more special in person as compared to how it looks in the pictures. Try to get that pool decorated in a more customised way, maybe a spirit animal shape or favourite flowers in it. How about stepping in a jacuzzi full of Lillies or Lotuses?
What makes it so special?
Sitting in the pool, leaning across the edge with the warmth of your partner. This is way more dreamy than it sounds and looks in your head. A metro or train ride when crossing a green belt mesmerizes us like a kid in a cable trolley. Doesn't it? Now, imagine yourself being surrounded by such massive greenery, totally still for you to absorb. Add it up to the experience of the pool with your partner and then combine it up into a marshmallow with the last dip of chocolate which is of the luxurious experience that the hotel provides. Ah! This heaven deserves to be among the best honeymoon places in world!
Hot air balloon rides in Cappadocia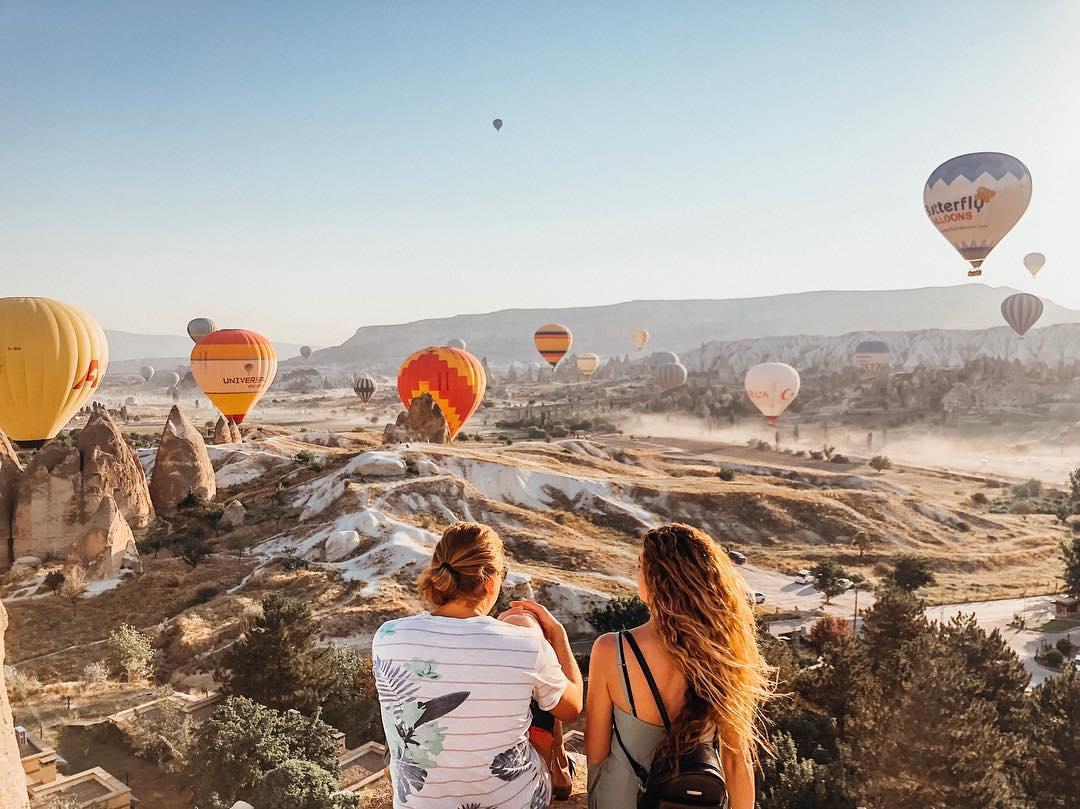 Image Courtesy: Casey Lanzer
If you are a sucker for breathtaking landscapes, then this is just the right place for your honeymoon. In fact, I will go on to say that your search for best honeymoon places in world ends right here if this is your ideal picture of a honeymoon. What do you think? Apart from the balloon ride, you will need a total of 3 days to enjoy little treks at the exotic terrain, experience the exquisitely carved caves which go back to the Bronze Age. The world-renowned Fairy Chimney Valley there with all the stone 'Hoodoos' in strange formations is a treat to watch.
When not to visit?
Talking about best honeymoon places in world, I would recommend to hold it till end April as the opening of the April month witnesses heavy winds and it usually results in getting the balloon flights cancelled which gets quite disappointing. Sitting in a hot air balloon and enjoying the flight is as exotic as seeing the colourful balloons sprinkled across the entire landscape while you sit on a distant rock. You really have to get a picture of that. Do you already picture yourself figuring out the hoodoo shapes together? Isn't that fun?
Plitvice lakes national park straight out of Croatia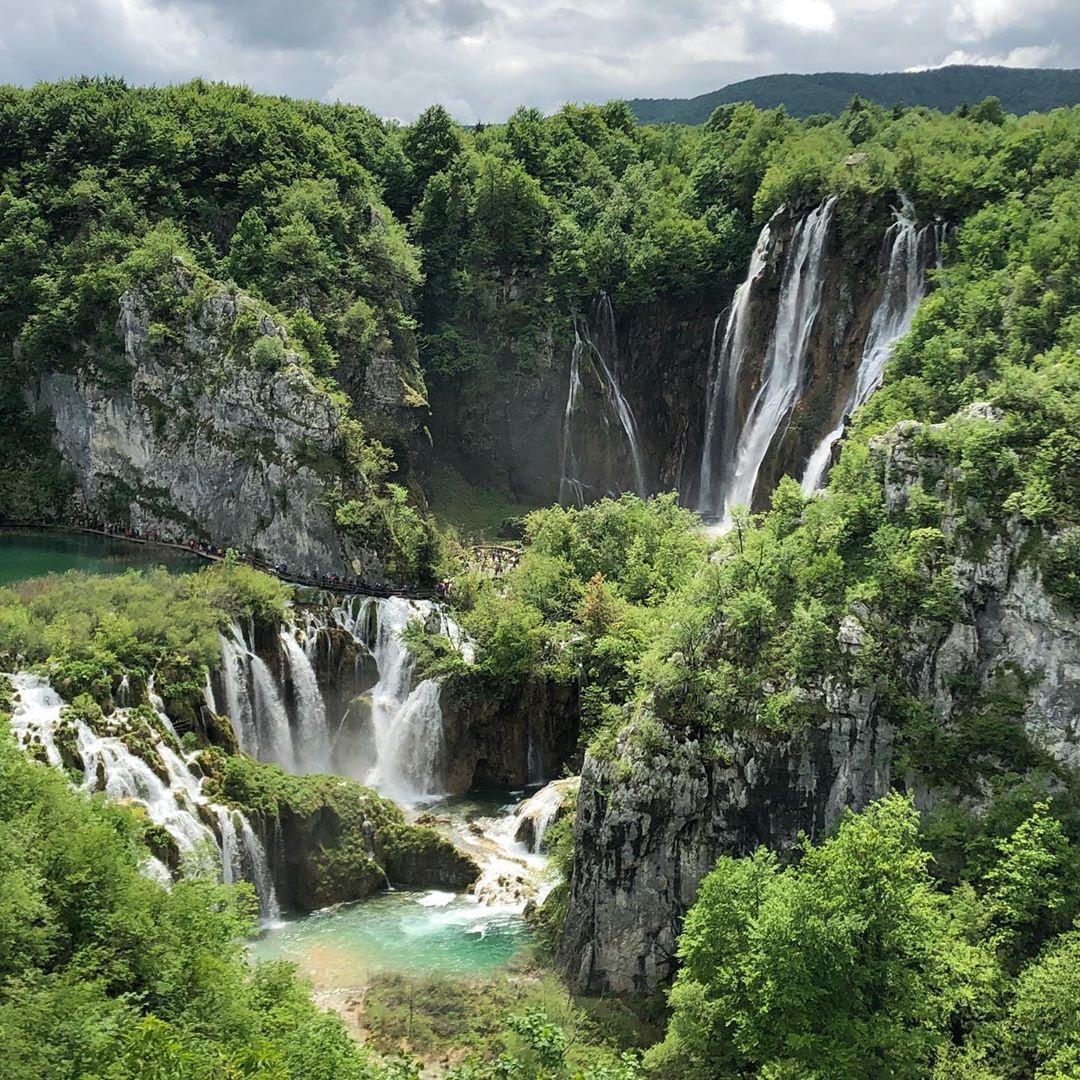 Image Courtesy: Mrs Fryrad
If you are a nature-loving couple exploring best honeymoon places in world who looks forward to starting their married life on an un-adultered note which is close to nature then Plitvice lakes national park is the place to head towards! The breathtaking cultural heritage of UNESCO is home to over 90 milky waterfalls and exciting rapids. The best part is that the site is full of lush greenery, exotic wildlife and plant species. Not just this, the fantastic heritage site is made up of 16 breathtaking lakes in exquisite shades of blue and green. Don't you picture you spending some quality time with your partner roaming around this scenic location?
What else can you do here?
Croatia is also known for several other activities which become ideal to indulge in and experience on your much-awaited honeymoon. Talking about best honeymoon places in world, would you believe if I say that you can ride horses in huge green meadows with your partner? As unbelievable and dreamy as it may sound, it is actually true. You can enjoy an adventurous trek or other adventurous activities like Bear Zipline. There is a unique and ancient Cave park as well which is ready to add another beautiful experience and memory to your honeymoon diaries. All set?
Santorini for the wine and dreamy honeymoon feels (and pictures)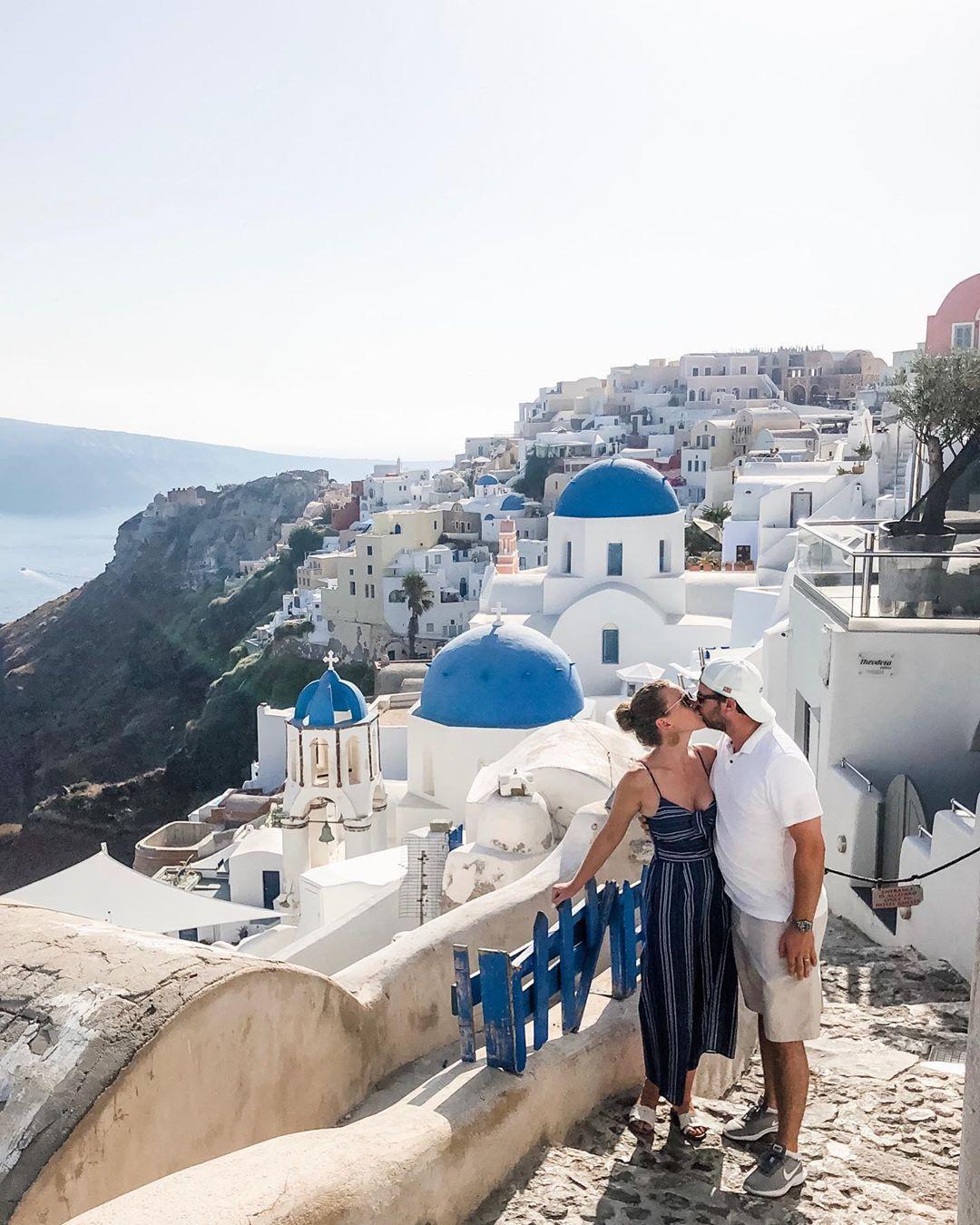 Image Courtesy: Celeste Leich
When we talk about the best places for honeymoon in world, they have to be romantic. I wouldn't be exaggerating if I say Santorini is one of the most romantic places in the whole wide world. The picturesque sites constituting of clear blue ocean on one side and snow-white homes on the other sprinkled with blue domes. The place is a lovers' paradise indeed. Don't you agree? Quiet cottages and hotels dripping with luxury at its best, Santorini with Oia and Fira have to be your list toppers and if calm sunsets, loads of pictures, great wine and windy walks are your things!
How can you make the most of Santorini?
The must-visit places on Santorini island has to be Oia and Fira. When counting it under best honeymoon places in world, you must seek for experiences here over materialistic wants. Don't expect luxury shopping here, go for the street-style souvenir hunting. Trust me, it has a charm of its own. Roam about the streets, going through absolutely stunning views of white homes sprinkled with exotic flowers and bushes adding that breathtaking colour pop. Everything looks like a painting. Do not, I repeat, do not forget to capture all of that. Don't overdo it, rather, keep it a balanced mix of savouring, absorbing and preserving. Savouring reminds me, do not come back without visiting a winery or at least drinking their world-class wine.
So these were my recommendations for best honeymoon places in world when it comes to seeking experiences. I have deliberately kept beach places out of the list because you will find a lot of stuff on that already. Plus, beach countries have a tough competition going on already. I really hope you love-birds found some exciting place out of the above list which complements your respective tastes.
The good thing is that none of the above-mentioned sites under best honeymoon places in world requires more than a week of stay to make the most of it. Whether it is Peru, Croatia, Bali or Santorini, you can always hop to another destination in no time. Each site is convenient, in-budget (okay, not all) and totally worth drooling over. Are you ready to swoon together over how memorable your honeymoon is going to be? Trust me, you guys will be setting benchmarks in the honeymoon department. Your exclusive honeymoon will have horse riding, wine-tasting, cliff-jumping, sunset watching and whatnot. Doesn't that sound out of this world?
What? Why are you still here? Go, call your partner and book tickets right away!
Send your partner and girl/guy gang the link to this article and let's see which are the best honeymoon places in world for them!