Indoor Games for the Newly Married Couples During Isolation
Has the COVID-19 outbreak put a break on your romantic travel plans? Here's how you can still break the ice & spice it up with your partner while social distancing keeps you indoors!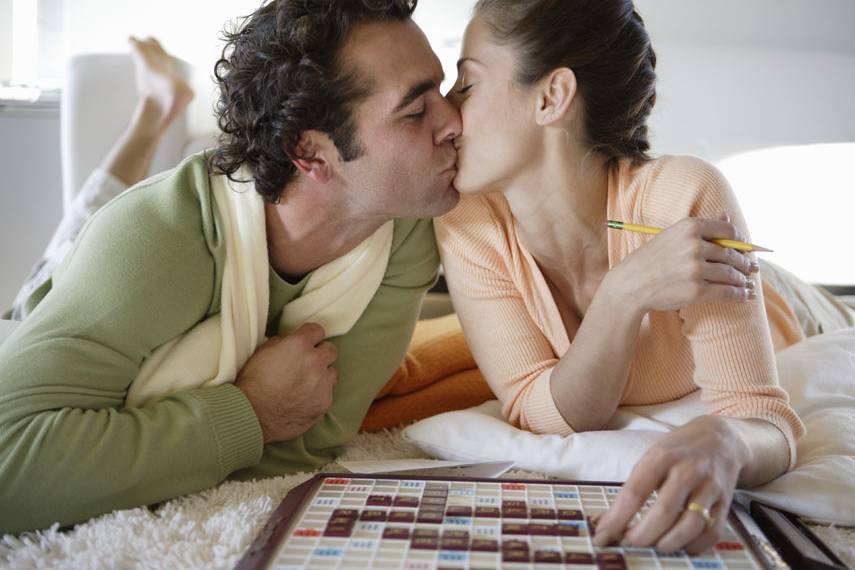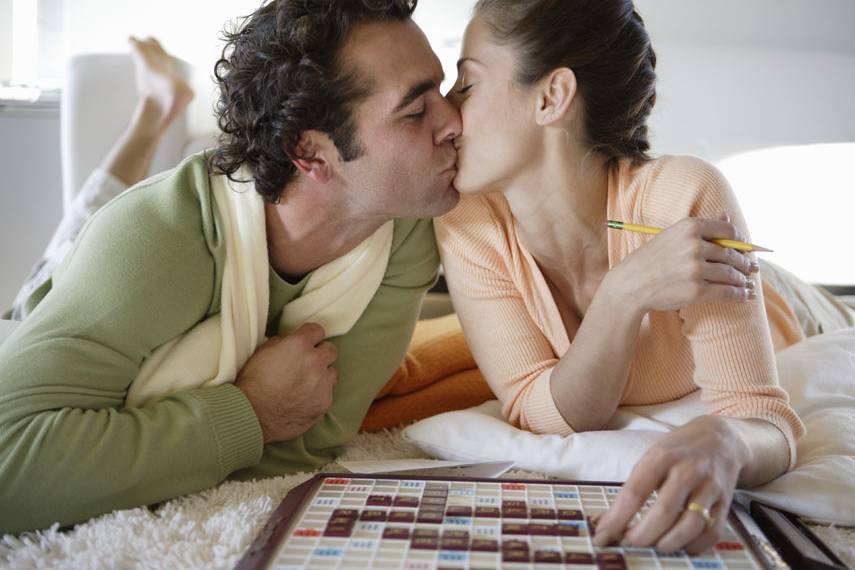 Image Courtesy: Pinterest
If you are getting married while adhering to government guidelines for small weddings, then one thing you will look forward to is a fabulous honeymoon. The time that just the two of them get to enjoy, bond, and rejuvenate from all the craziness that comes with every Indian wedding. But now with the COVID-19 pandemic - Delta + Omicron guidelines, it is only essential to stay at home and give those travel goals a break because isolation and social distancing are the need of the hour. So what can the newly married couple do during this lockdown that will keep them busy, encourage more bonding, and might just set the mood for a romantic evening instantly?
Also, Read - 7+ Stay-at-Home Honeymoon Ideas For Couples During Omicron Phase
Here are 7 interesting games that newly married couples can play while spending their days lazying in bed and making the most of the isolation period. Ready with your scoreboards then?
Puzzles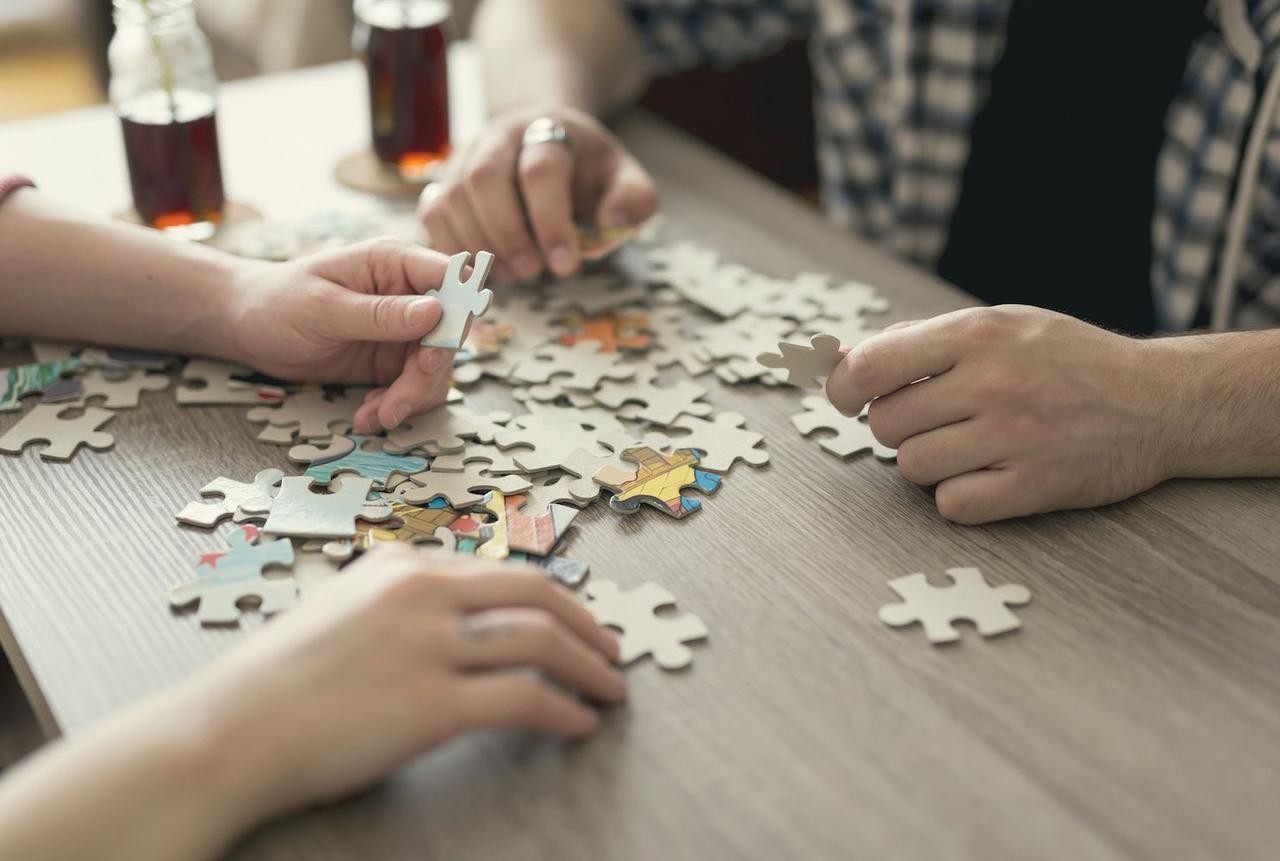 Image Courtesy: Mental Floss
The easiest, no-brainer kind of adult game that newly married couples can indulge in for hours is puzzles. Purchase puzzles in different themes like nature, animals, paintings, and even more complex designs available online. There are those quirky versions of puzzles also available on e-commerce websites. So for newly married couples who are keener on trying the sizzling games, this can be the one!
Chess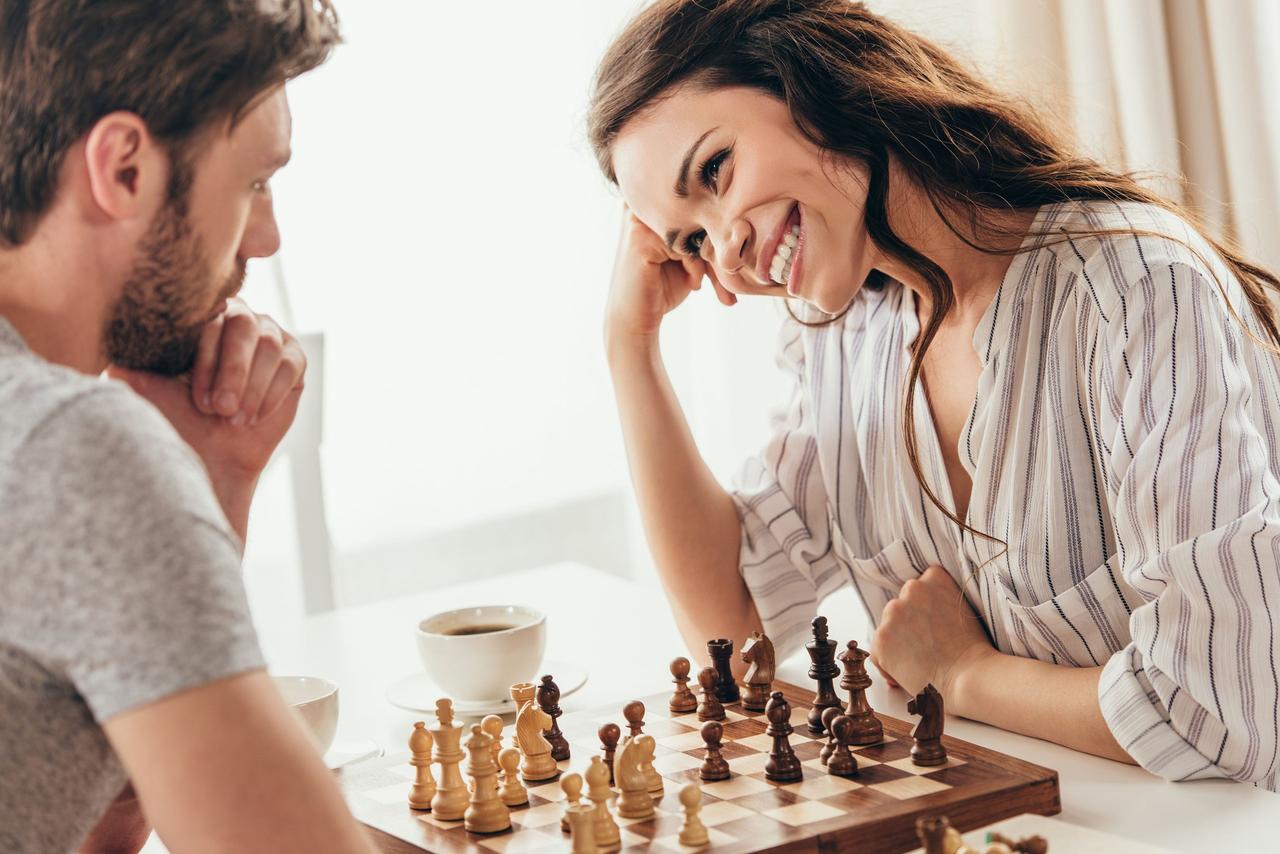 Image Courtesy: Pinterest
Chess is considered an indoor game that is known to sharpen brains, polish strategy making, and amplify the IQ levels of individuals. Newly married couples can sit down with their cups of coffee or tea and brush up their Chess skills timelessly. This isolation can also be a great opportunity to learn the world-famous game for newly married couples who have never tried their hand at Chess ever before. It is a long game sometimes and the silence could be comforting with your loved one over coffee or maybe wine.
Monopoly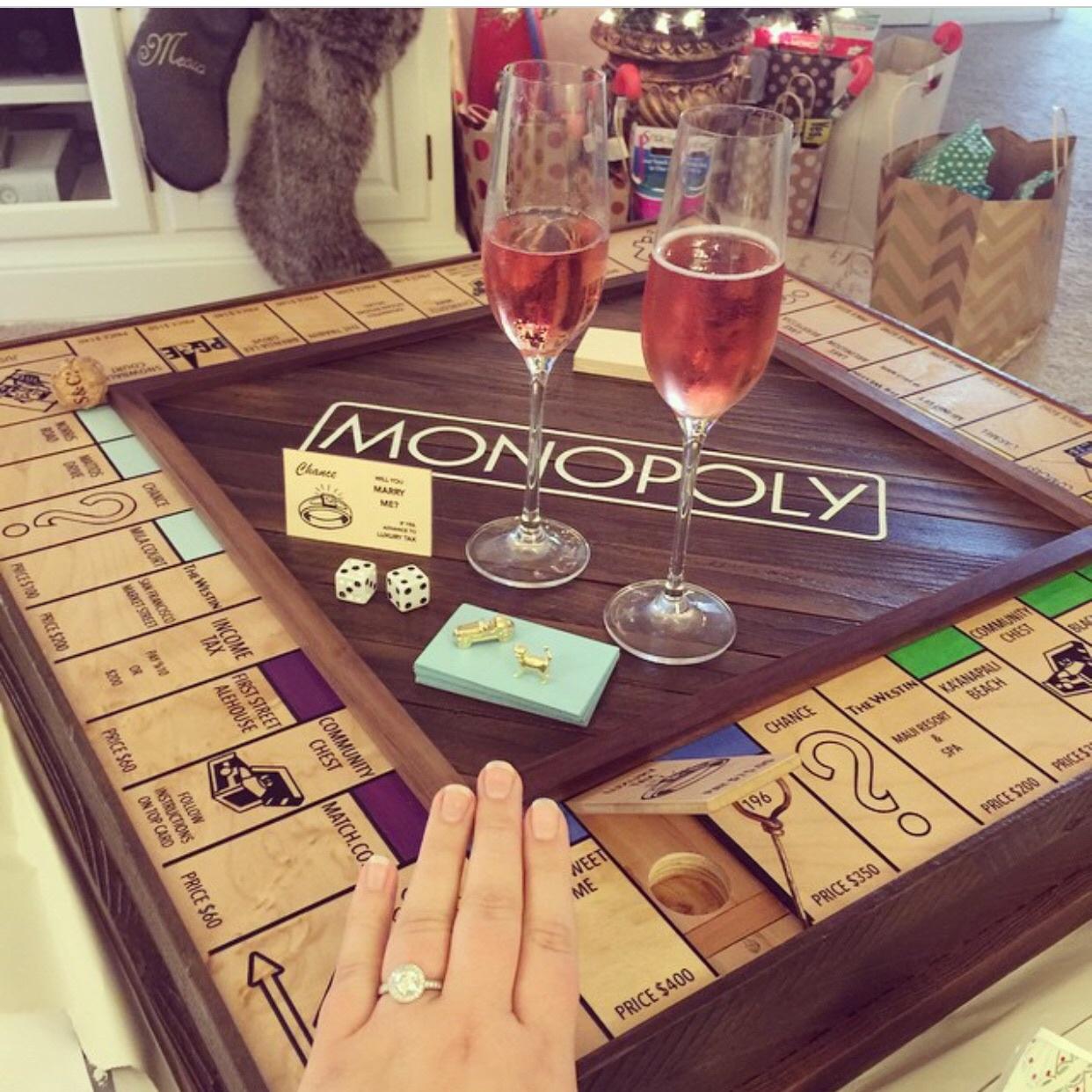 Image Courtesy: AOL
Couples can make cash and deal in properties while being in their favorite PJs and sipping wine together. How? Well, Monopoly is your answer. This one is a world-famous board game that comes in different versions across the globe. For those who are avid fans of The Game Of Thrones, Monopoly also has a GOT special edition available for purchase online. So plan a Monopoly night and an amazing time together while the Coronavirus outbreak recedes!
Jenga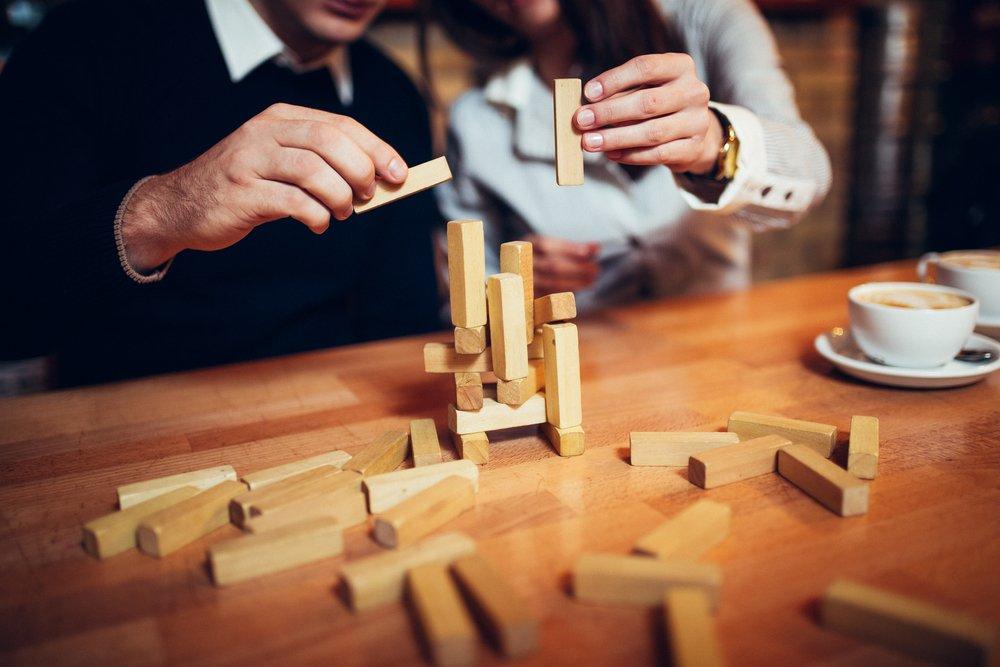 Image Courtesy: AllinMos Russia
Jenga is all about building blocks, controlling the movement of hands, and concentration. It is more of an animated game-play that requires both participants to move around it, trying to pull out blocks as carefully as possible. Some Jenga versions come with tasks pre-written on them, while some offer plain blocks for the players to write fun tasks that a player will perform post pulling out the block almost randomly. Naughty tasks can be a fun way to turn a regular Jenga into a steaming-hot game by newly married couples.
COD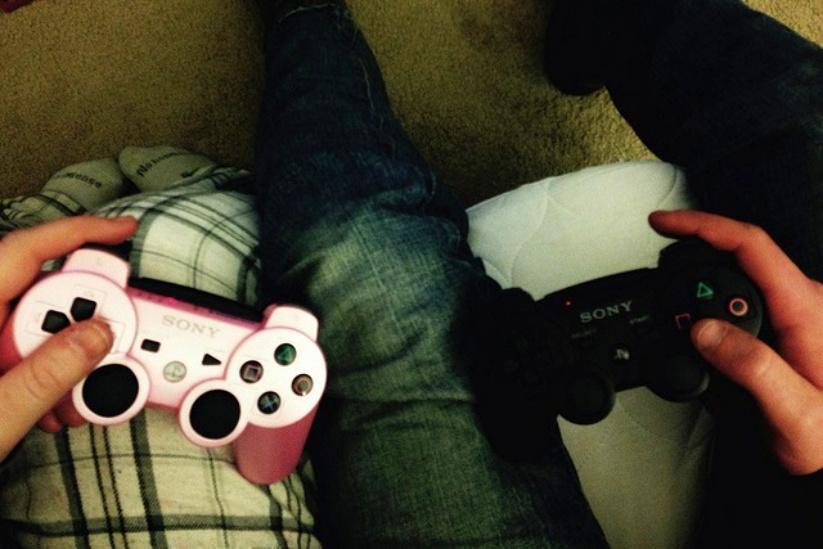 Image Courtesy: Pinterest
The current cult online multi-player game, that the world is spending time playing, is Call of Duty. This game is addictive, engaging, involves a lot of strategies and a sharp eye to detect enemies. Newly married couples who are fans of video games can sit together and create a dual team to fight other virtual enemies together. This one is a competitive game that can be played anytime, lazying around on the couch and with no need for anything other than a smartphone and internet to indulge in.
Playing Cards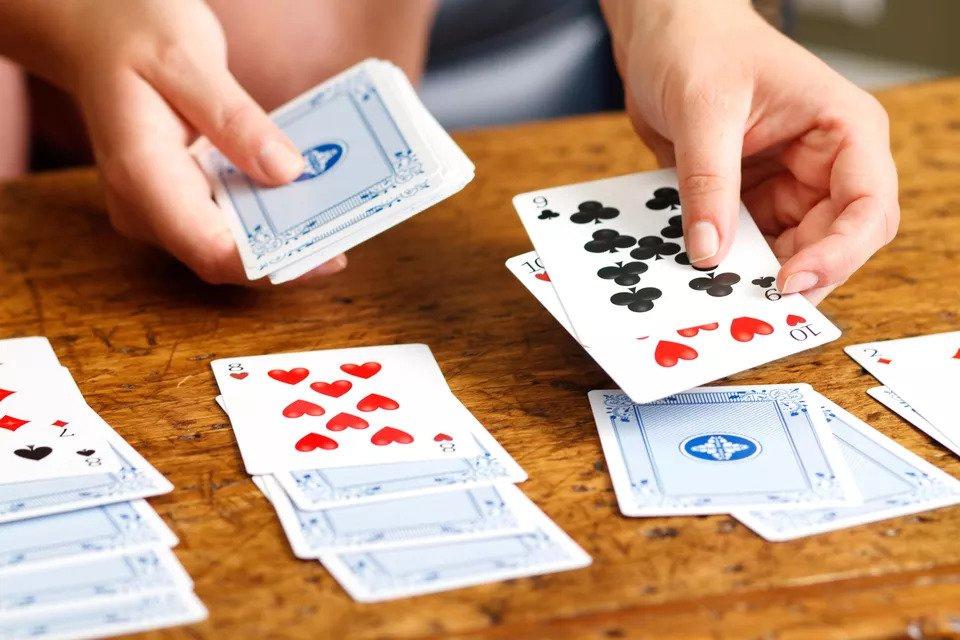 Image Courtesy: The Spruce Crafts
Cards are a favorite pastime game among the Indians. The decks are often taken out during festivals for couples and families to sit over drinks and dining. There are an array of game plans that can be applied to play a game of cards for newly married couples. Solitaire, Rummy, Spit, 66, Durak, and Egyptian Rat Screw are some of the game plans that couples can try as they are all designed for 2 players. Amp it up with real money bets, but we are not promoting gambling, please!
Carrom Board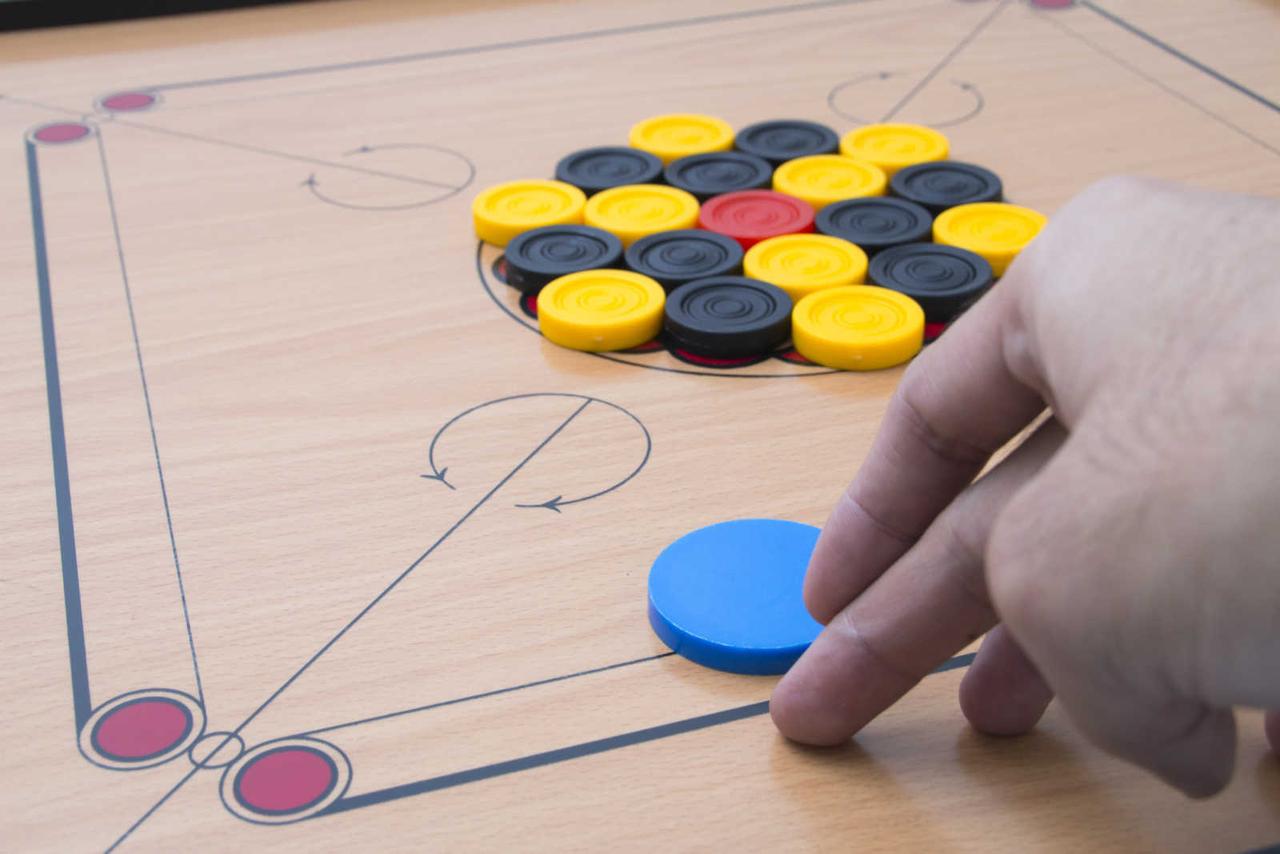 Image Courtesy: Driving Ford
Another essential indoor game that Indians love playing is the mighty Carrom Board game. Skills of hand, movement calculations, and balance of force are some of the tactics that are put into use when playing Carrom Board. It can be played by a maximum of 4 and a minimum of 2 players, making it a perfect game option for newly married couples to spend time bonding over. To spice the game up a notch, a rule of 'take a sip of your drink' or 'take a vodka shot' can be introduced for couples who love drinking together. Romance will soon catch up in this version of the carrom board game!
Also Read - 9 Steps To Downsize Your Wedding Guest List
Apart from these games, other hobbies newly married couples can bond over too! How about cooking together, which too can get steamy hot rapidly. Or the newly married couples can binge-watch their favorite Netflix series, indulge in home couple-workout sessions, and even re-decorate the house, now that they are living together. The possibilities are endless. It is all about finding the Zen between the Ying and the Yang, something that bonds them together and something that they both enjoy effortlessly.
Do you have any more hobbies or game suggestions to add for newly married couples who are in self-isolation at the moment? Comment below and share your thoughts with us while we fight the COVID-19 Omnicorn outbreak together!
Edited by Meha Khera
Read More -
Mehndi Design | Proposal Lines | Simple Finger Mehndi Design | Arabic Mehndi Design | Propose Day Quotes for Boyfriend | Wedding Anniversary Wishes for Sister | Change Aadhar Card Name after Marriage | Tamil Wedding Calendar | Simple Mehndi Design | Pre Wedding Quotes | Engagement Anniversary Wishes | Funny Wedding Wishes for Bestfriend | Blouse Design | Rangoli Design | First Night Tips for Bride | Wedding Anniversary Wishes