Resorts Near Delhi for the Perfect Bachelor's Party Getaway
Planning a bachelor's party but no time to travel far from Delhi? Well, these 7 resorts near Delhi are going to give you just the right vacay with your boy or girl gang for pre-wedding party shenanigans!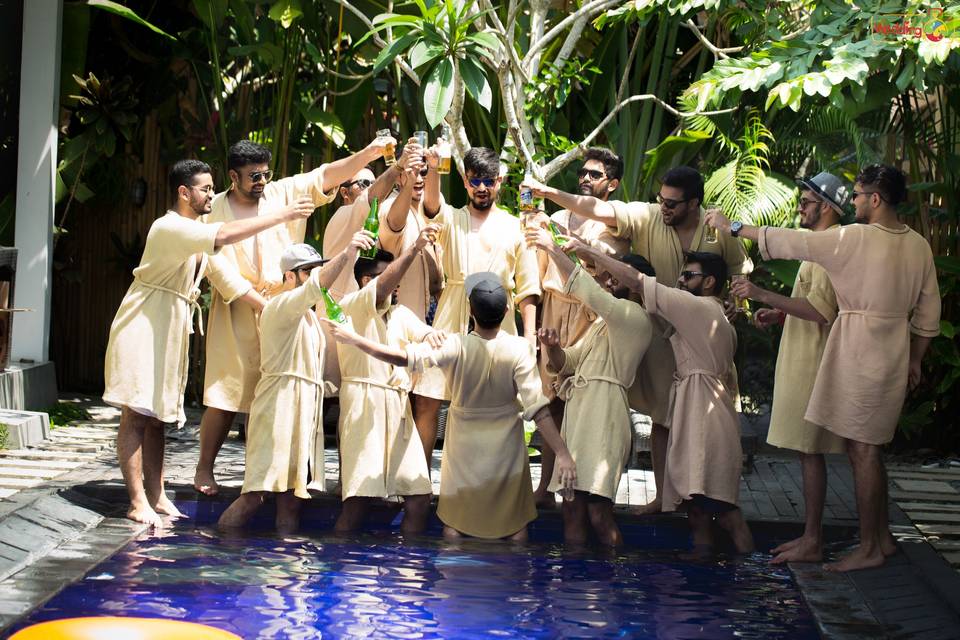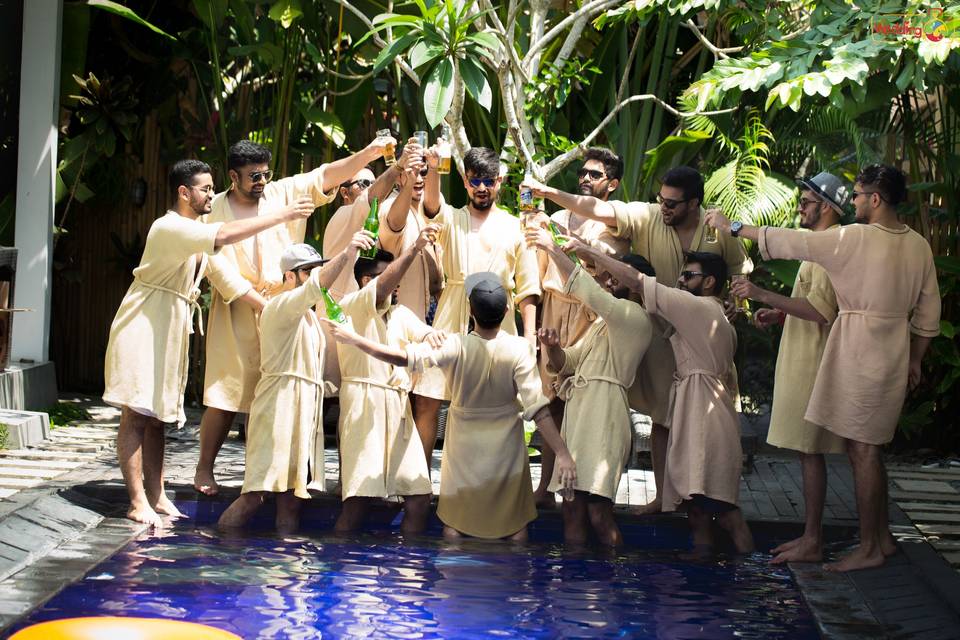 Image Courtesy: Wedding365
Partying YOLO style as a bachelor or a bachelorette before the big day is something every bride-to-be and groom-to-be deserves! But sometimes, given all the wedding arrangements that demand attention and time consumption, the bachelor's party gets sidelined. If you are sailing a similar boat and wish someone to wave the magic wand and present to you with a chance of still living up a bachelor's party one last time and if you happen to be from Delhi, then your wish has just been granted!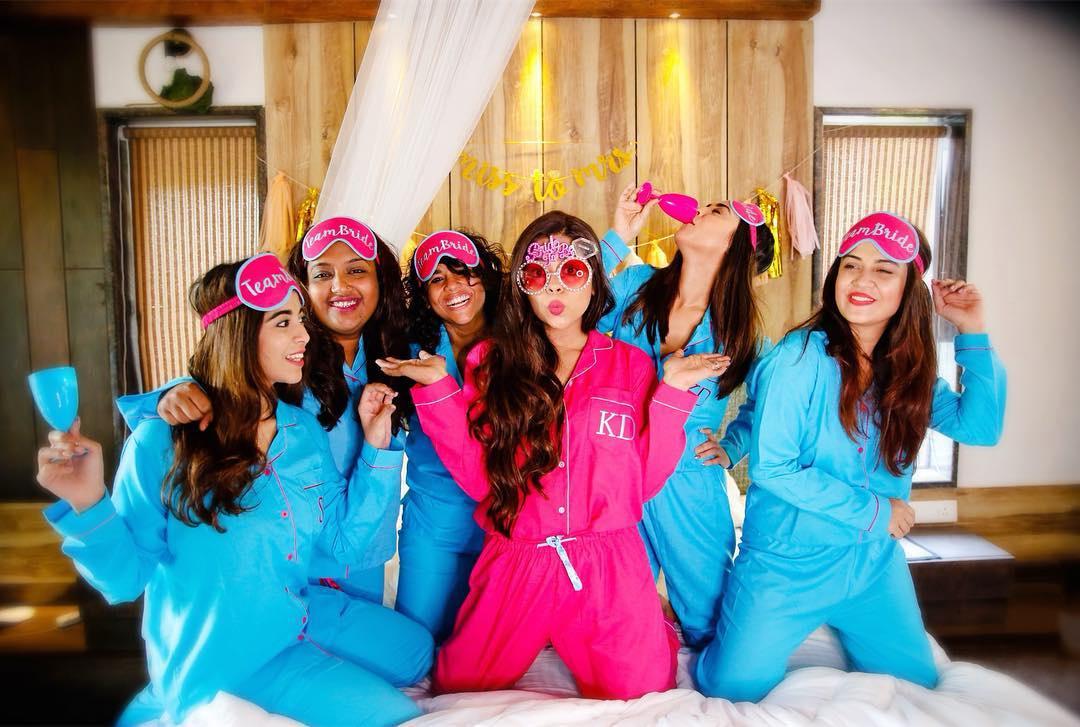 Image Courtesy: Crazy Lazy by Shipra Gupta
Check out these resorts near Delhi that promise to give you and your friends the time of a lifetime, without worrying about travelling far off from the city. So simply gather all your friends, pack your bags, get a naughty cake and props in order and drive down to any of these resorts near Delhi because what happens at a bachelor party, stays at a bachelor party!
ITC Grand Bharat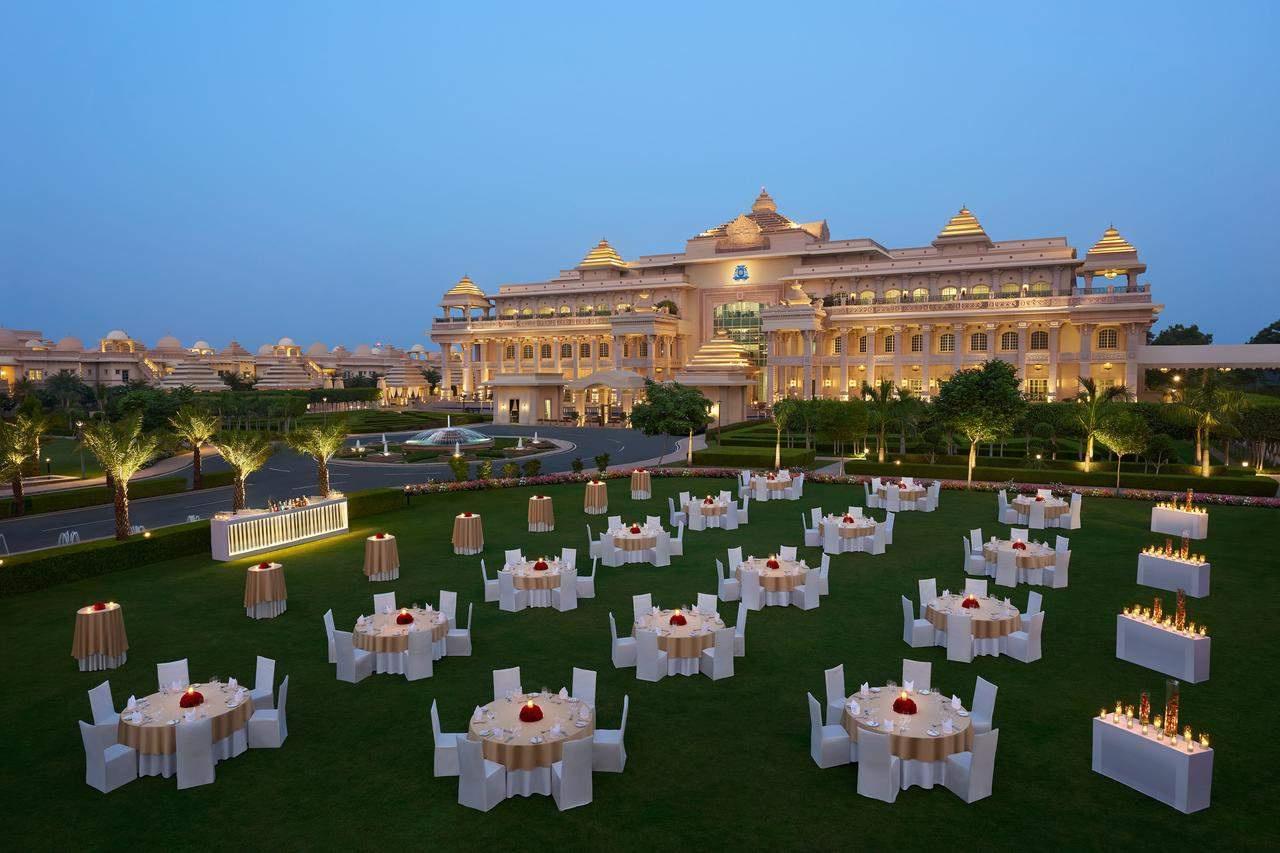 Image Courtesy: Travelite
If you are looking at luxury, then ITC Grand Bharat should be your destination. Host a fine dining experience for all your friends with toasts and speeches in order. ITC Grand Bharat is apt when one wishes to have a quaint bachelor's getaway before the wedding craziness. It is tucked in the centre of Manesar, surrounded with green patches, making it a calm and rejuvenating space for friends to catch up on conversations over drinks.
Noormahal, Karnal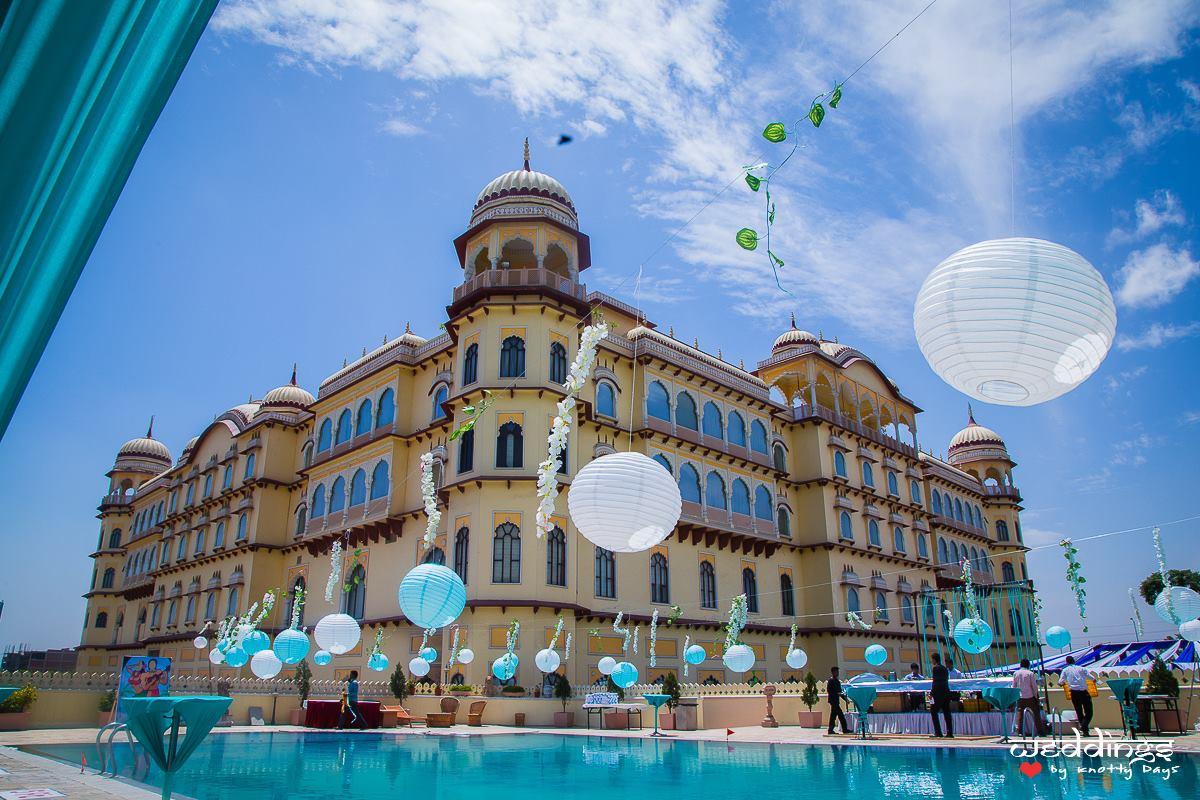 Image Courtesy: Weddings by Knotty Days
One of the newest resorts near Delhi, Noormahal is a work-of-art to stay at. Sundowners on rooftops with surreal views of the countryside is what can be considered as an ideal way to get the bachelorette started! Take the party to more private quarters of a 2,700 sq. ft. Khwabgah suite that comes with private butler service, a private terrace, a dining room, 2 royal bedrooms and a regal living room.
Neemrana Fort Palace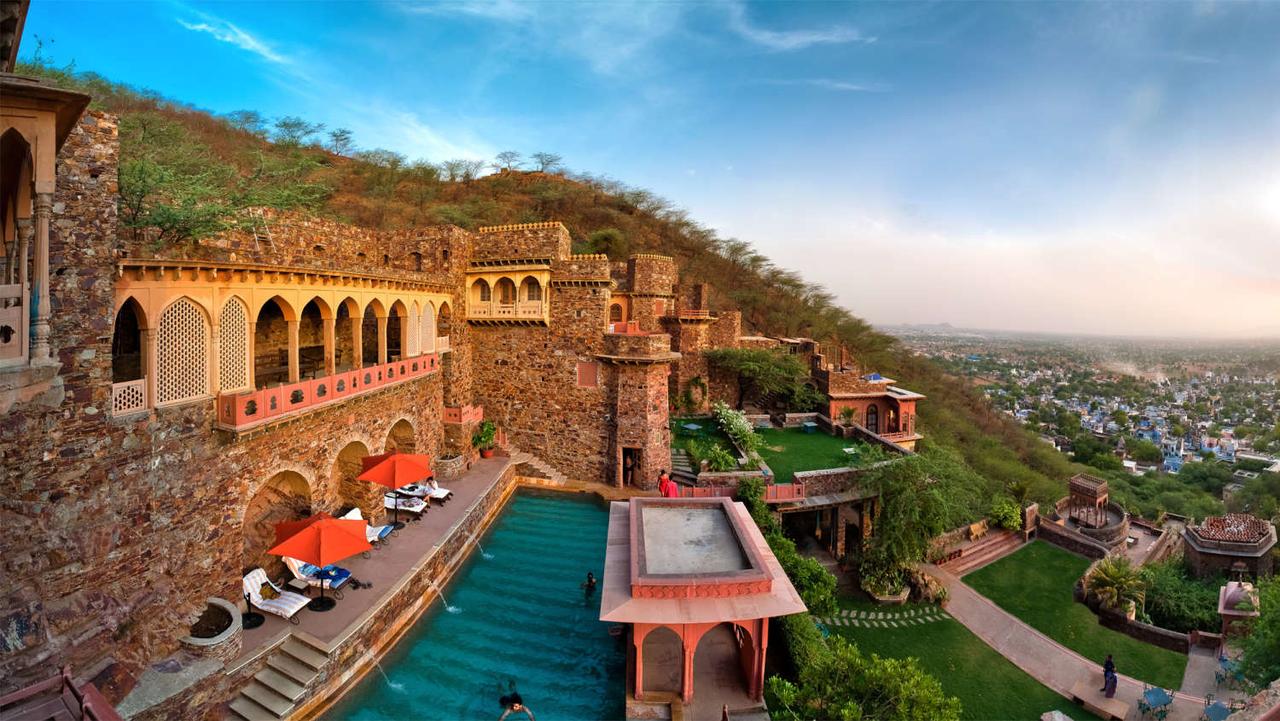 Neemrana Fort Palace is a 553 years old palace that overlooks the Aravalli hills and is situated near the Delhi - Jaipur highway. Plan your bachelorette party at one of their hanging gardens, or settle with drinks on a poolside as the sun sets. Neemrana Fort Palace also now offers India's first zip-line adventure, something worth experiencing with all your besties as part of your bachelor's itinerary.
Ananta Spa And Resort, Pushkar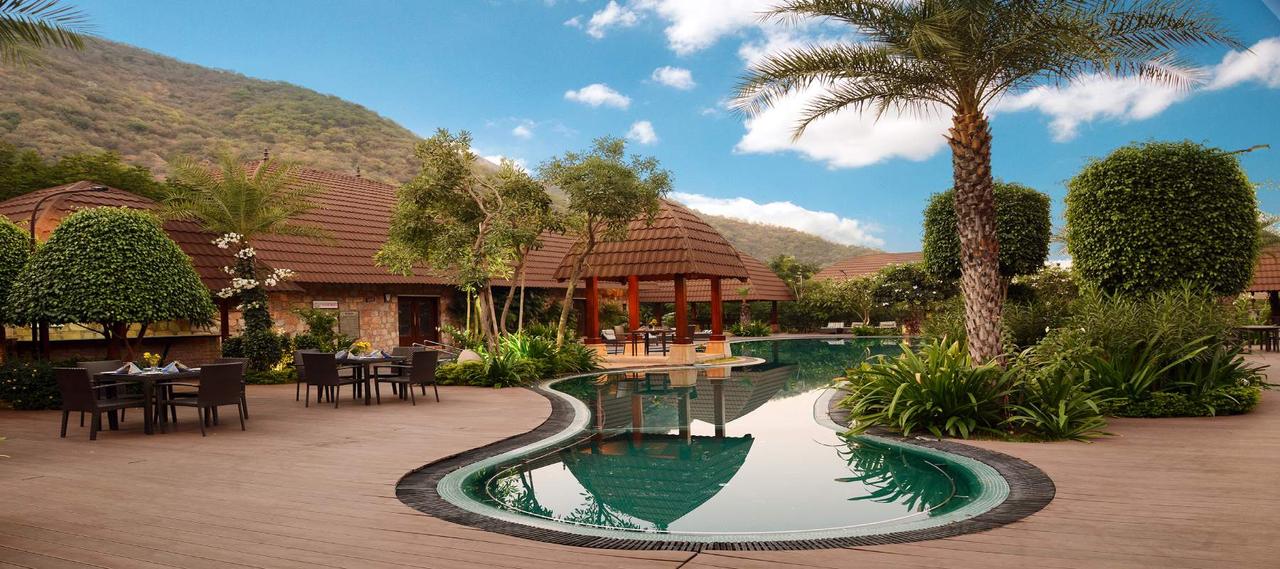 Book a cottage or two at Ananta Spa And Resorts Pushkar and set up your bachelor's party evening right. The one-of-its-kind architectural design of this property will make up as the perfect background for all the party clicks. What's more? They specialise in their spa services, just in case everyone is in the mood to relax before the big fat wedding!
The Tree Of Life Resort And Spa, Jaipur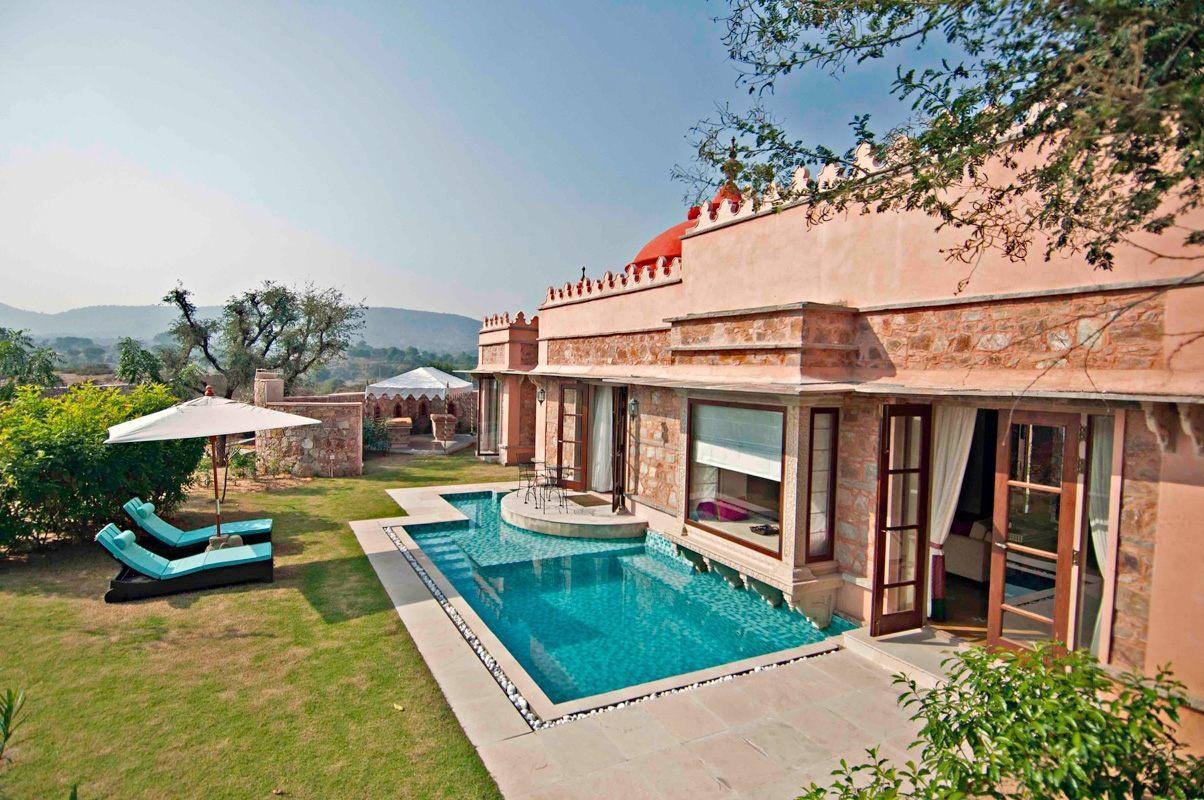 An hour before Jaipur city centre and very close to the Delhi-Jaipur highway is this massive property called The Tree Of Life Resort And Spa. Many of the resorts near Delhi offer contemporary or traditional style accommodation premises, but this one property offers much more than that! They offer Villa-style accommodation to host super-private bachelorette parties with private lush green gardens with a relaxing private pool too! Don't miss out on their multi-cuisine food services right at your villa's doorstep.
The Gateway Resort Damdama Lake, Gurgaon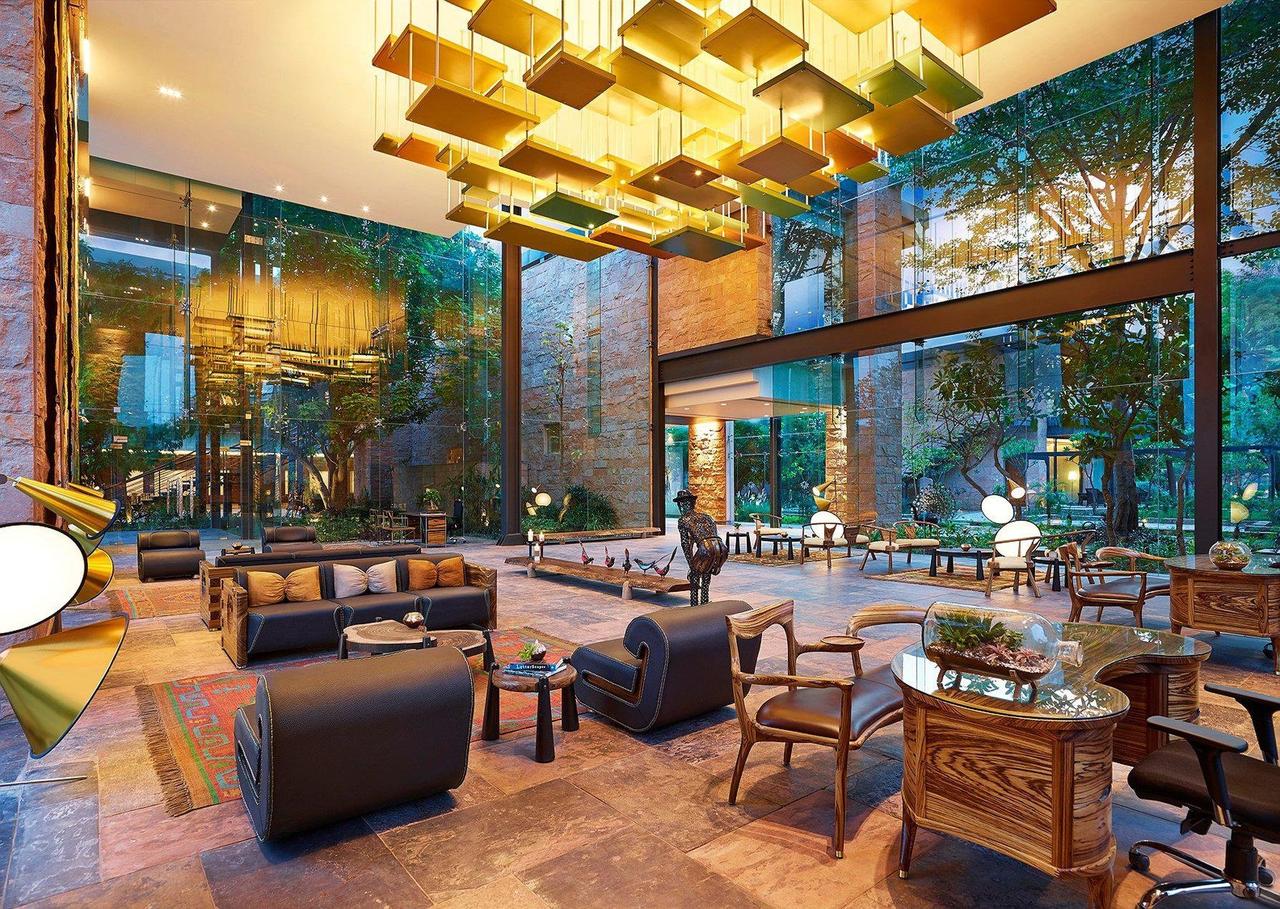 When we talk about Taj resorts near Delhi for bachelor's getaway, The Gateway Resort Damdama Lake is the perfect option. A few kilometres on the outskirts of Gurgaon, this property is tucked amidst lush green landscapes of the Aravalis and boasts of keeping up with nature with nature-inspired rooms, 20 acres of gardens and relaxing pools. Expect fine dining experiences with an array of cuisines and lip-smacking food services throughout the stay.
Heritage Village Resort And Spa, Manesar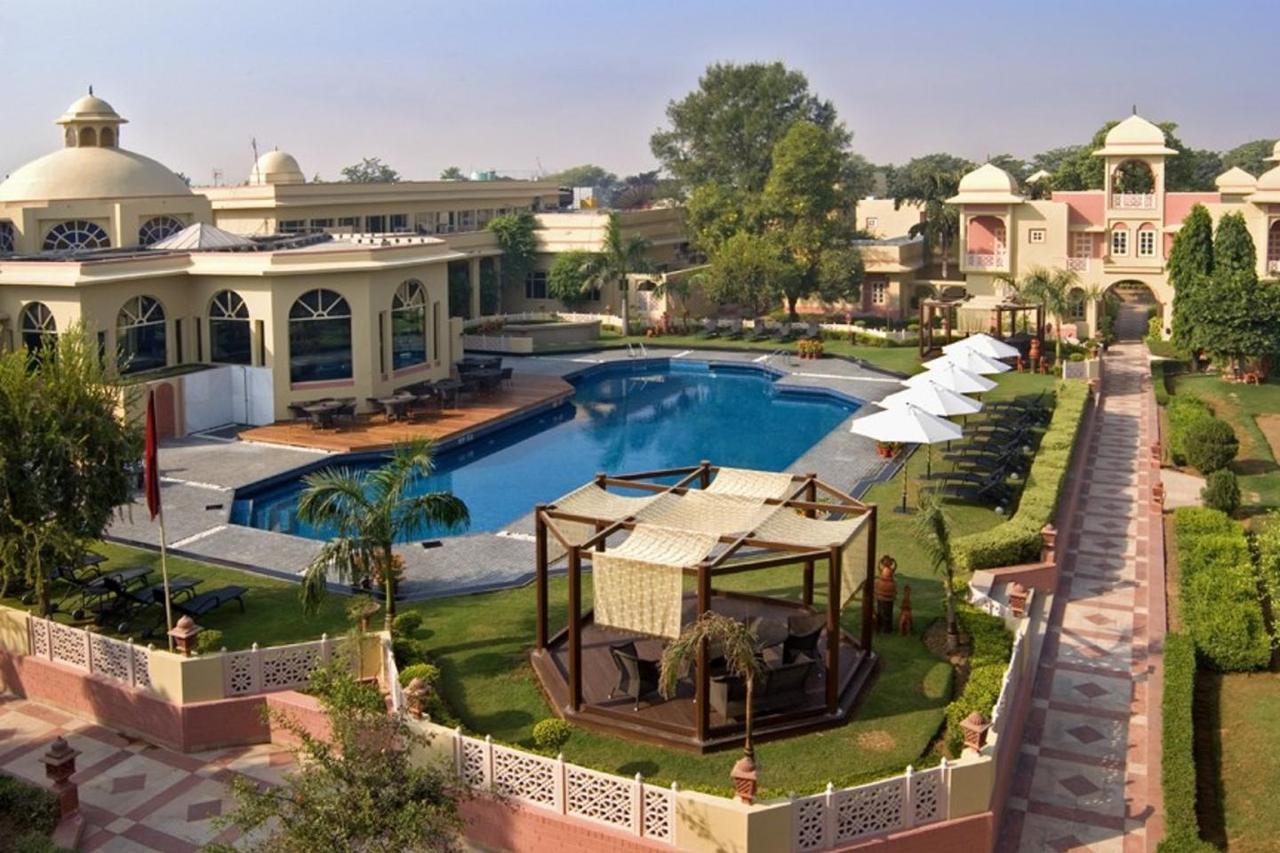 Just 27 km drive from the IGI Airport of Delhi, this royal Rajasthani Haveli is perfect for those seeking a royal bachelorette experience. Sip on cool drinks by the pool, relax with floral baths at their spa and then dine at Jharokha for international cuisines or keep it local at Surya Mahal for the best in Indian cuisines. Rooms with private balconies are perfect to host a bachelorette sundowner at and their bar is the hotspot to have a game of shots with all the besties as well.
We are sure that by now you have picked one of these resorts near Delhi which will be your bachelor's or bachelorette's party destination. To save up on the time further, opt to drive down to these destinations early morning or later in the night, helping you avoid all the traffic lines and saving you ample time to party a little extra. Get a list of the trendiest party songs mixed to take along and set the party mood right.
We have many more resorts near Delhi listed with us with their USPs and contact details. Find the one that suits your requirement best.