Best Resorts in Lonavala to Put an End to Your Honeymoon Hunting
Need a tranquil resort in a tranquil place for your honeymoon? Here are the best resorts in Lonavala!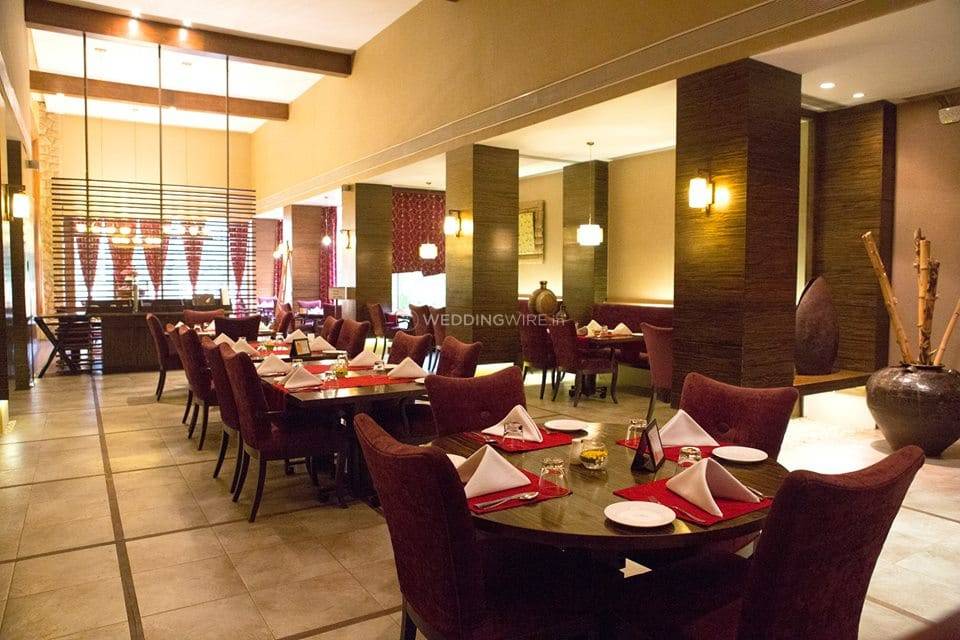 Sometimes all you want is getting away to a scenic location with your loved one for your honeymoon instead of the grand destinations. We understand that, which is why we recommend going to Lonavala to experience a relaxing time. Check out this list of best resorts in Lonavala and get away to solace!
The Fariyas Resort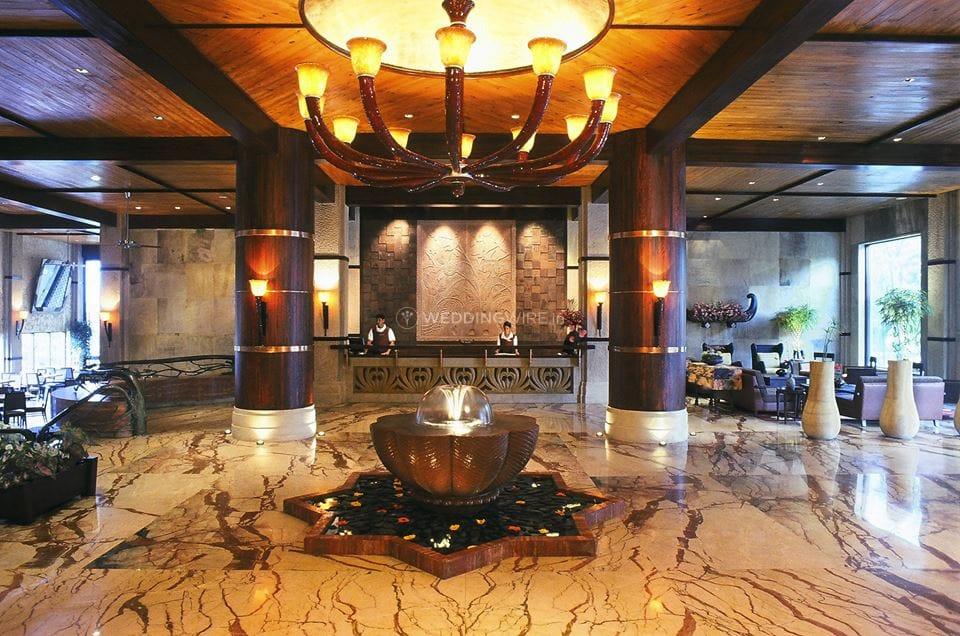 Fariyas Resort, one of the best resorts in Lonavala, is a 4-star accommodation amidst the calm and serene atmosphere of Lonavala. Apart from a peaceful environment, they offer an extremely luxurious and opulent experience with the help of the hotel staff that is courteous and always ready to help. They're efficient and put the customers' requirements as the first priority.
Although they started quite some time ago, they've been expanding their services and hospitality and have turned out to be one of the top-notch resorts in Lonavala. With their incredible attitude, they make sure that newly-wed couples have a fantastic time on their honeymoon.
The Ferreira Resort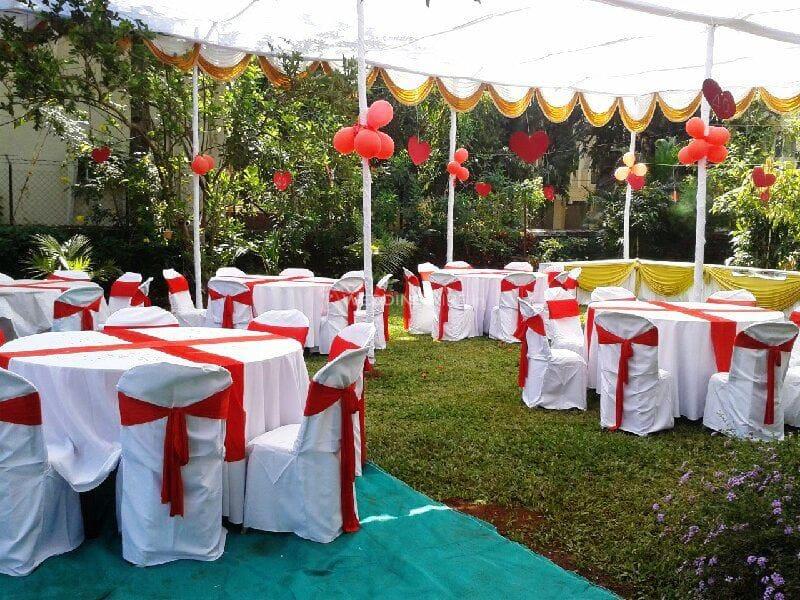 Far away from the hustle and bustle of city life, the Ferreira Resort is a rather quiet place enveloped in lush greenery. So if you're looking for the best resorts in Lonavala with a scenic view and a great location, then this is the perfect place. The cherry on the cake is that the staff is also super courteous and will make sure that your honeymoon experience is a memorable one.
The Della Resorts & Villas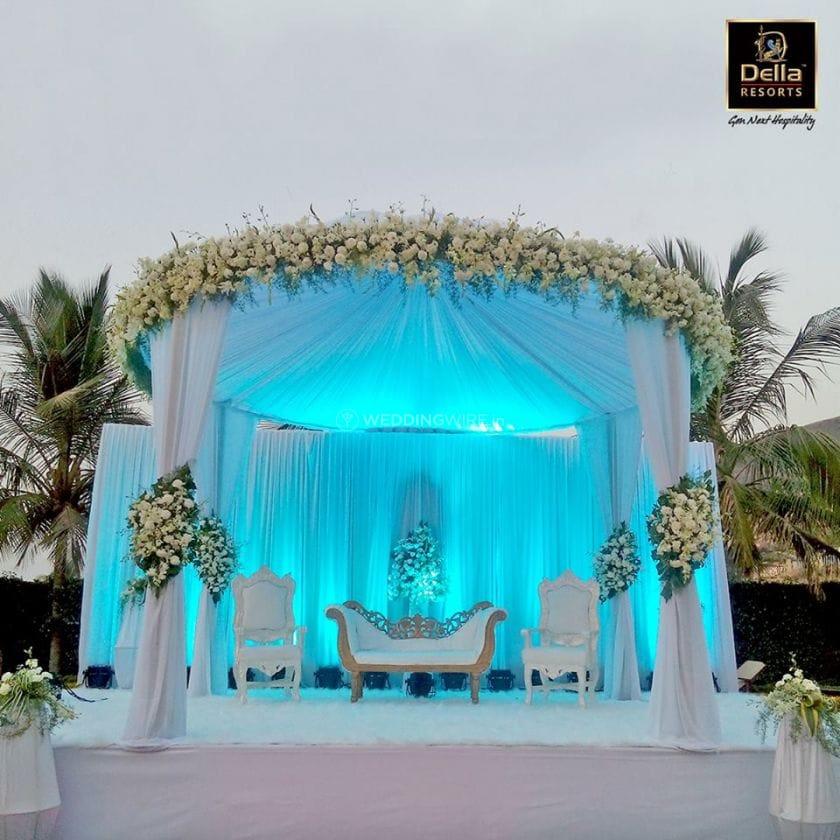 Image courtesy: Gym Next Hospitality
Della Resorts the ideal wedding destination is set in a beautiful valley in Khandala, Lonavala. With breath-taking views and contemporary facilities and impeccable services, enhanced by multiple indoor and outdoor venues for events, no wonder this location blessed with serenity and stunning vistas is a perfect setting for a grand and luxurious nuptial celebration.
This resort will offer you all the services required to make your wedding a successful event and the team her will guide you through every step so that you can have a hassle-free event and can enjoy your functions without having to worry about anything.
The Mystica Resort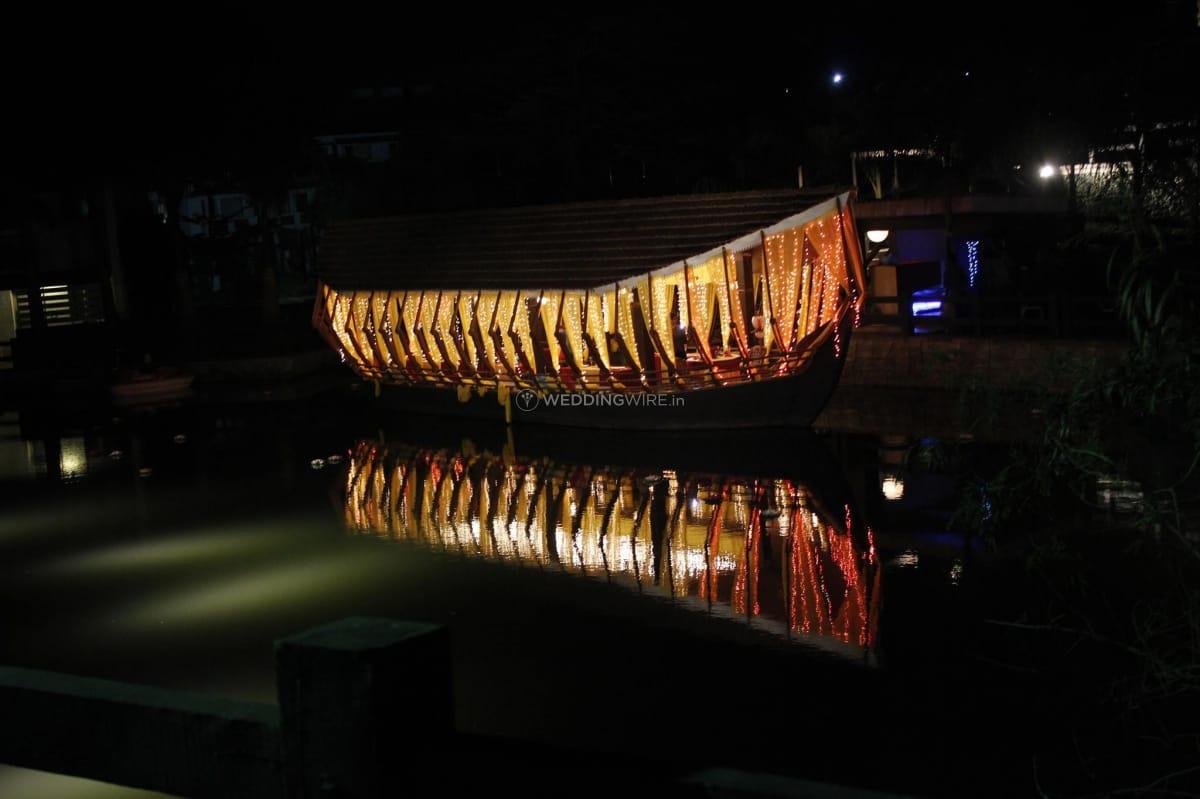 Honeymoons are best spent rejuvenating and relaxing with your other half. Which is why, out of our list of best resorts in Lonavala, we recommend the Mystica Resort for its absolutely rejuvenating environment and a fantastic mountain view for you to indulge in beauty. The rooms here are spacious and tastefully decorated to give you a cosy and comfortable stay.
Picaddle Resorts by Meritas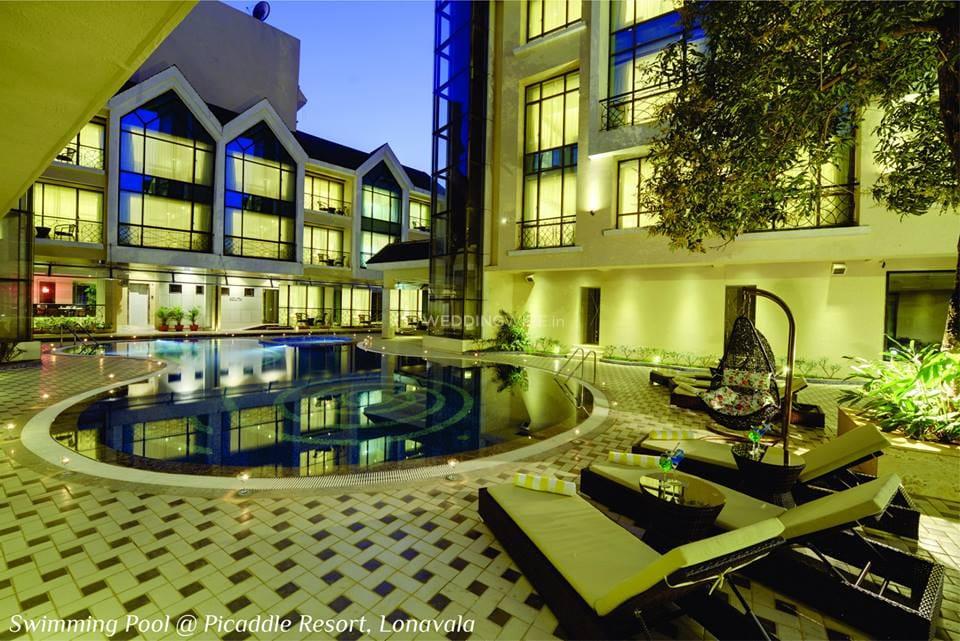 We love boutique resorts simple because of their ability to offer a personalised and cosy stay! Picaddle Resorts has ample space and a pleasing ambient for you to enjoy your getaway! The rooms are designed aesthetically and the view as always is stunning. The super-friendly staff will definitely add to your pleasant experience there. The best-in-class amenities and facilities provided there, topped with their wonderful hospitality makes them one of the best resorts in Lonavala!
The Lagoona Resort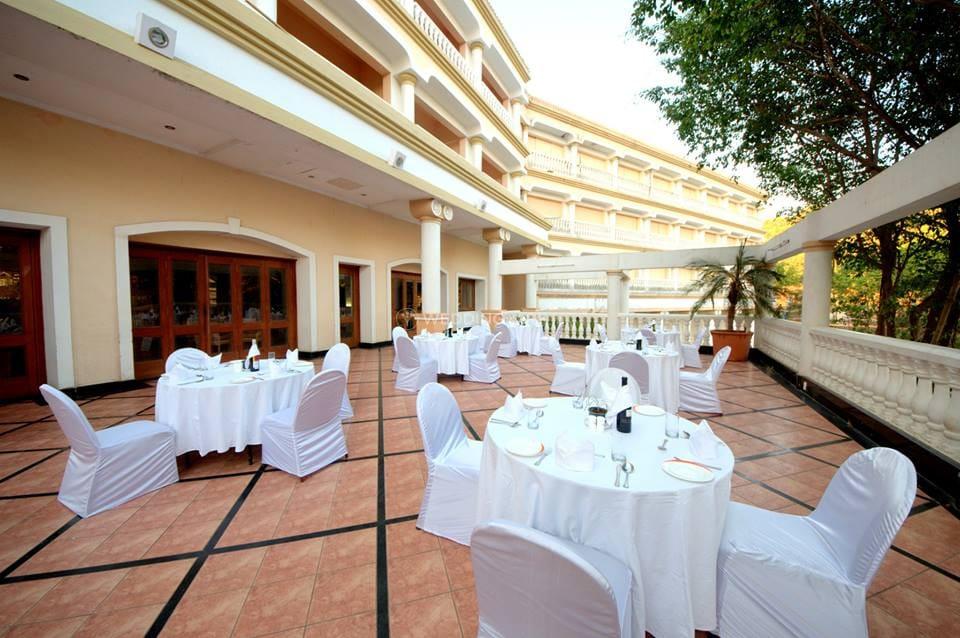 Image courtesy: The Lagoona Resort
Here's a great fact about the Lagoona Resort: It is India's first environment-friendly resort, located near Mumbai! The ambience and the way the entire resort is run is indeed one-of-a-kind. Apart from the beautifully done rooms, they also have a grand venue for hosting events such as weddings. So if you have plans to host a destination wedding amidst a tranquil view, this should top your list of best resorts in Lonavala.
The Valvan Village Resort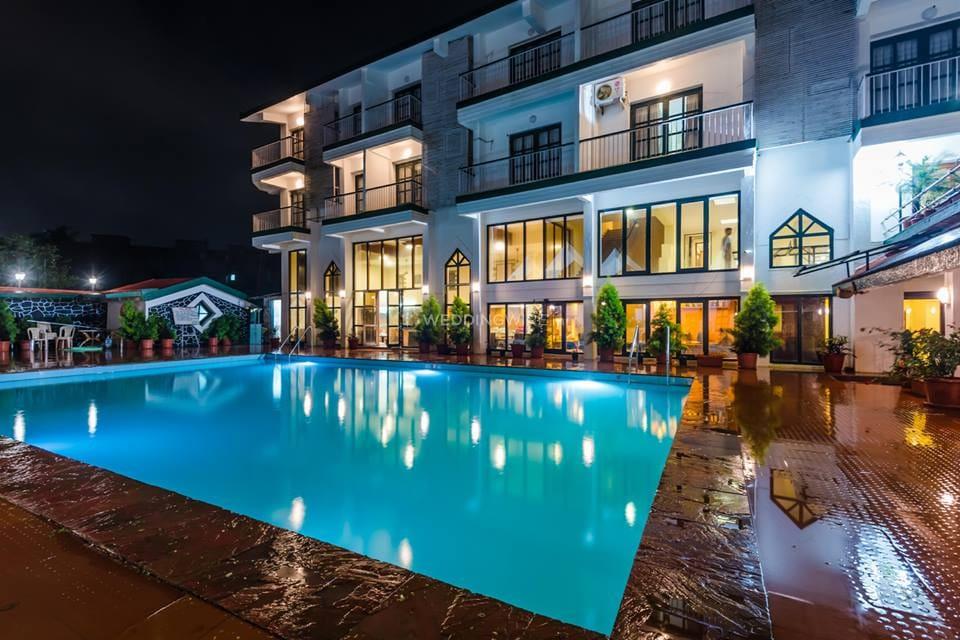 When it comes to best resorts in Lonavala, the Valavan Village Resort is a unique combination of class and comfort. So if you're looking at an extra-comfy resort which also has sophisticated interiors, then this is the best fit for you. Their food, atmosphere and staff will make you want to stay here forever. You can laze around or take a mini-trek up the hills, relax and rejuvenate while on your romantic getaway here.
The Whispering Woods Resort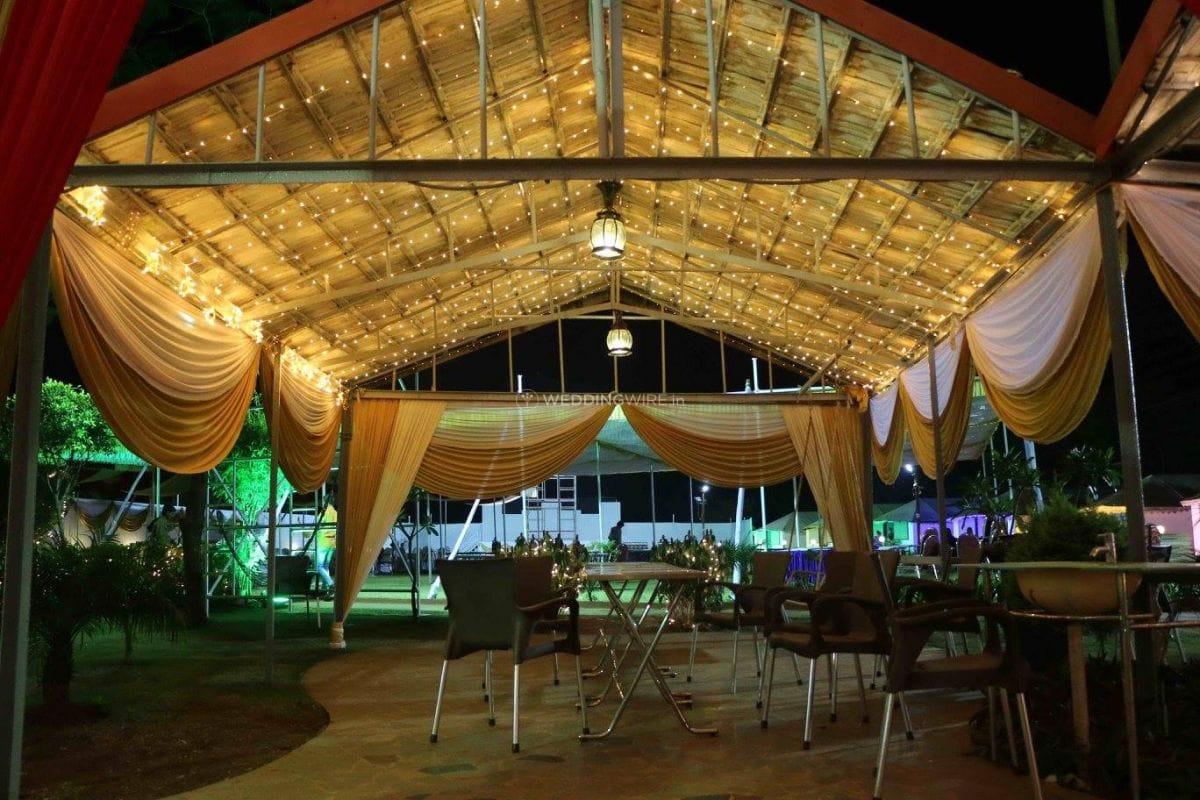 This has all the farmhouse feels for a cosy romantic getaway! The stay here will be rather homely and the staff will always help you out at every step of the way. Undoubtedly, this resort too is surrounded by greenery all around and is sure to make you feel like you're in an Enid Blyton book. The best part?
This is one of the best resorts in Lonavala that also hosts wedding parties and other gatherings. So whether you want to gather your gang and spend some time with them in this stunning farmhouse or whether you want to get away with your other half, this resort will not disappoint you in any way!
Zara's Resort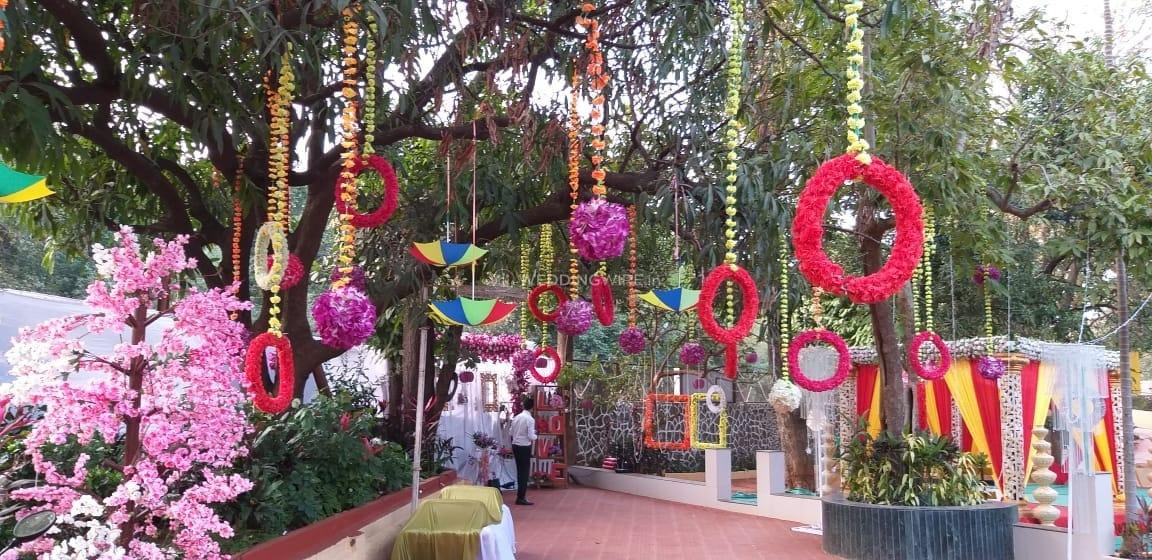 Zara's resort offers an exquisite stay when it comes to best resorts in Lonavala for your honeymoon. The rooms are mesmerisingly done and the environment there just sets the mood right. Their interiors are grand and will make sure you have the experience of a lifetime. Not just that, if you're looking to host an event there, they offer one-stop-solutions for that as well. They're always aiming at top-notch customer satisfaction and they will definitely not let you leave half-hearted!
Make sure you book one of these best resorts in Lonavala in advance so that you can enjoy your honeymoon hassle-free. They're in great demand and tend to get booked really fast!
Which out of these best resorts in Lonavala are you going ahead with? Share with us in the comments below!