6 Exotic Overwater Bungalows for Honeymoon to Bookmark Right Away
Done with the wedding planning? Discover the best overwater bungalows for a surreal, starry-eyed honeymoon.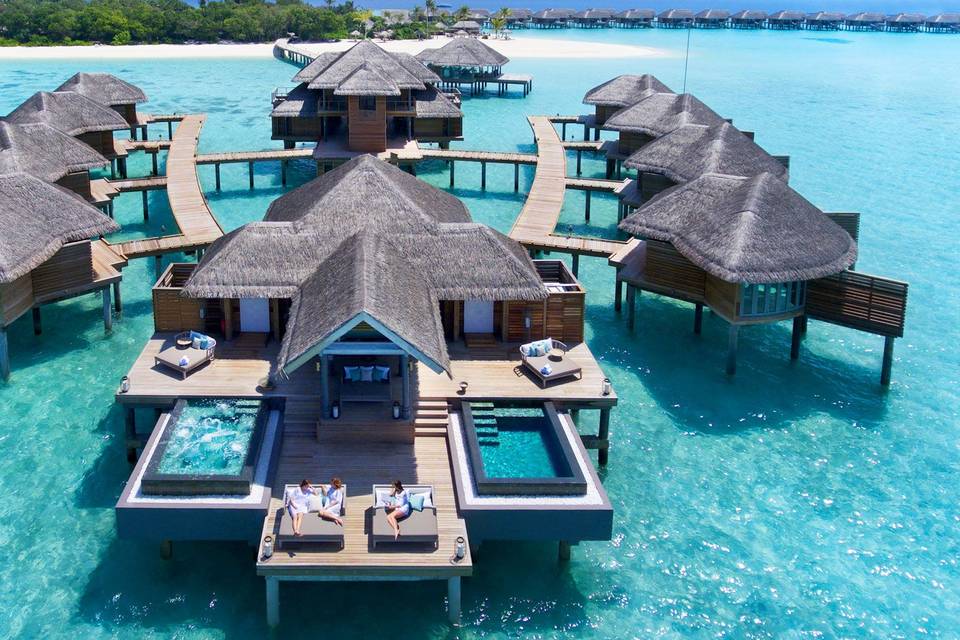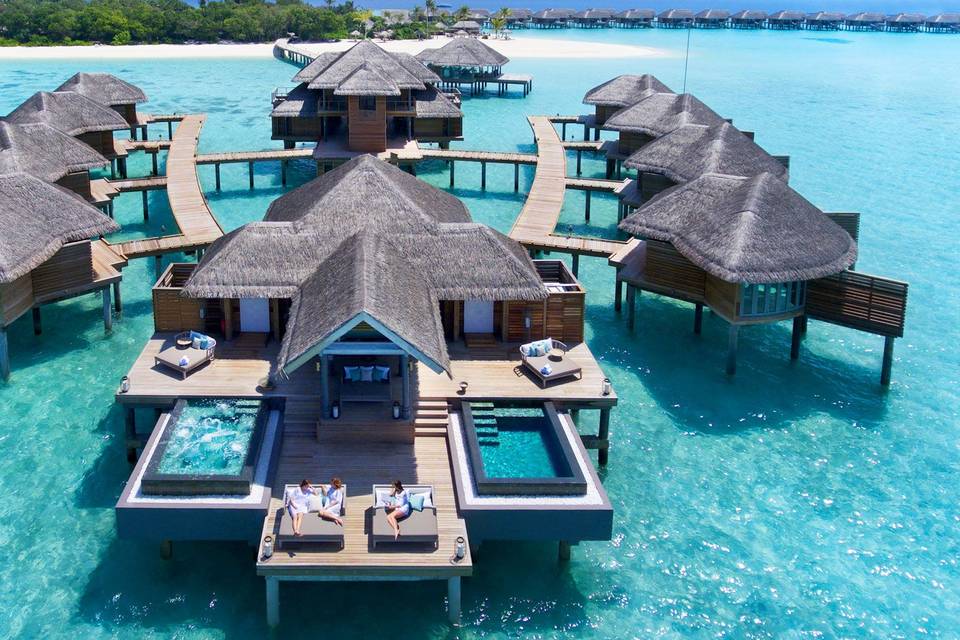 Image Courtesy: Pinterest
Preparing for your wedding also includes picking out a perfect romantic getaway once all the marriage anxiety ends. Booking in advance is preferred because no one likes end-moment delays. If you want your honeymoon in a secluded, romantic hotel, an overwater bungalow will be ideal. Offering luxe services like private beaches, outdoor showers, sunset cruises, couple massages, wine tastings, and private pools, these exotic floating properties are very popular among honeymooners!
Mostly in the tropics, these not only offer great weather all year round, but their surreal natural settings in tune with exemplary hospitality make them more than just a romantic holiday destination.
If you are looking for a surreal honeymoon with indulgent hot tubs under the sky, private dive pools, snorkelling sessions, or your own chef, here is a list of 6 overwater bungalows for your honeymoon, from around the world for you to consider.
El Dorado Maroma, Cancun, Mexico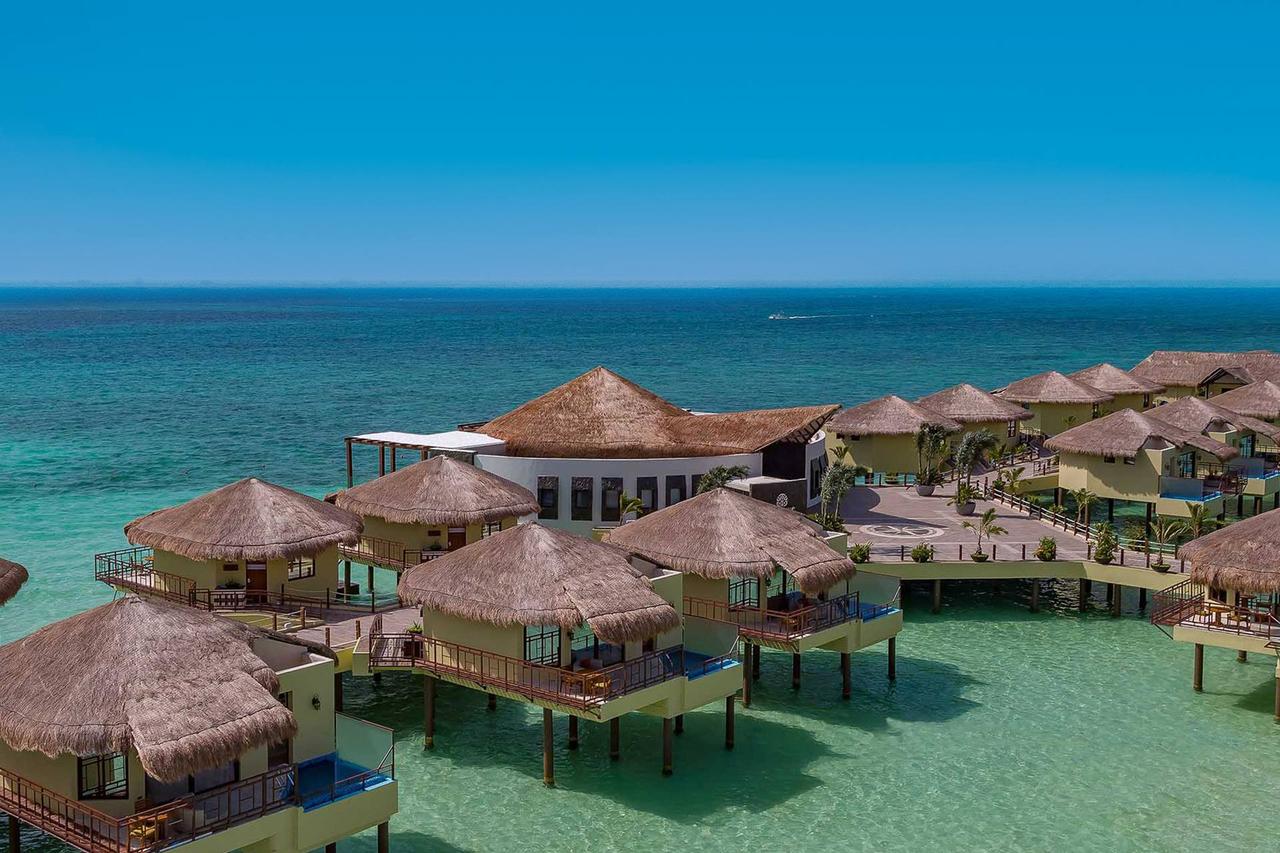 Image Courtesy: El Dorado Royale
A premium all-exclusive resort, this over-water bungalow overlooks the Caribbean Sea. From refined suites and balconies facing the waters, private plunge pools, direct access to the sea, outdoor shows, whirlpool tubs, and butlers at your service, there is hardly anything this resort misses out on! At a distance of 9 km from the famous El Camaleon Mayakoba Golf Club, Italian and Peruvian cuisine and a beach club, the overwater bungalows here have quite the Mexican touch!
Soneva Jani, Medhufaru Island, Maldives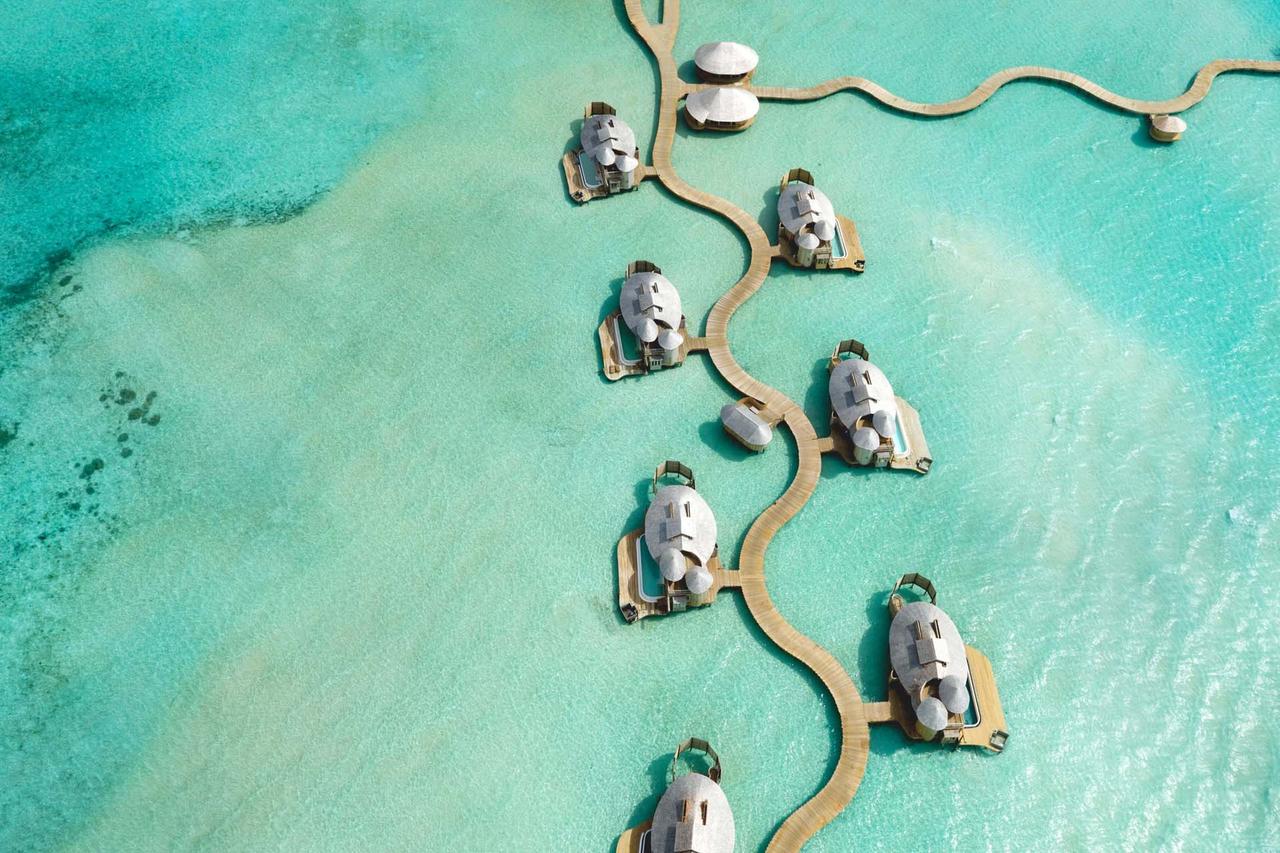 Image Courtesy: Soneva
Built on a private lagoon, this luxury resort is accessible by a seaplane. The vibe is rustic chic, and the bungalow pans across luxurious 1 to 4 bedroom villas with private pools, butlers overwater rooms and decks. Some villas also lead to waterslides into the lagoon. The resort includes guided snorkelling trips, cocktail parties, open-air cinema, spa, and other such amenities to make your honeymoon all the more special.
Likuliku Lagoon Resort, Malolo Island, Fiji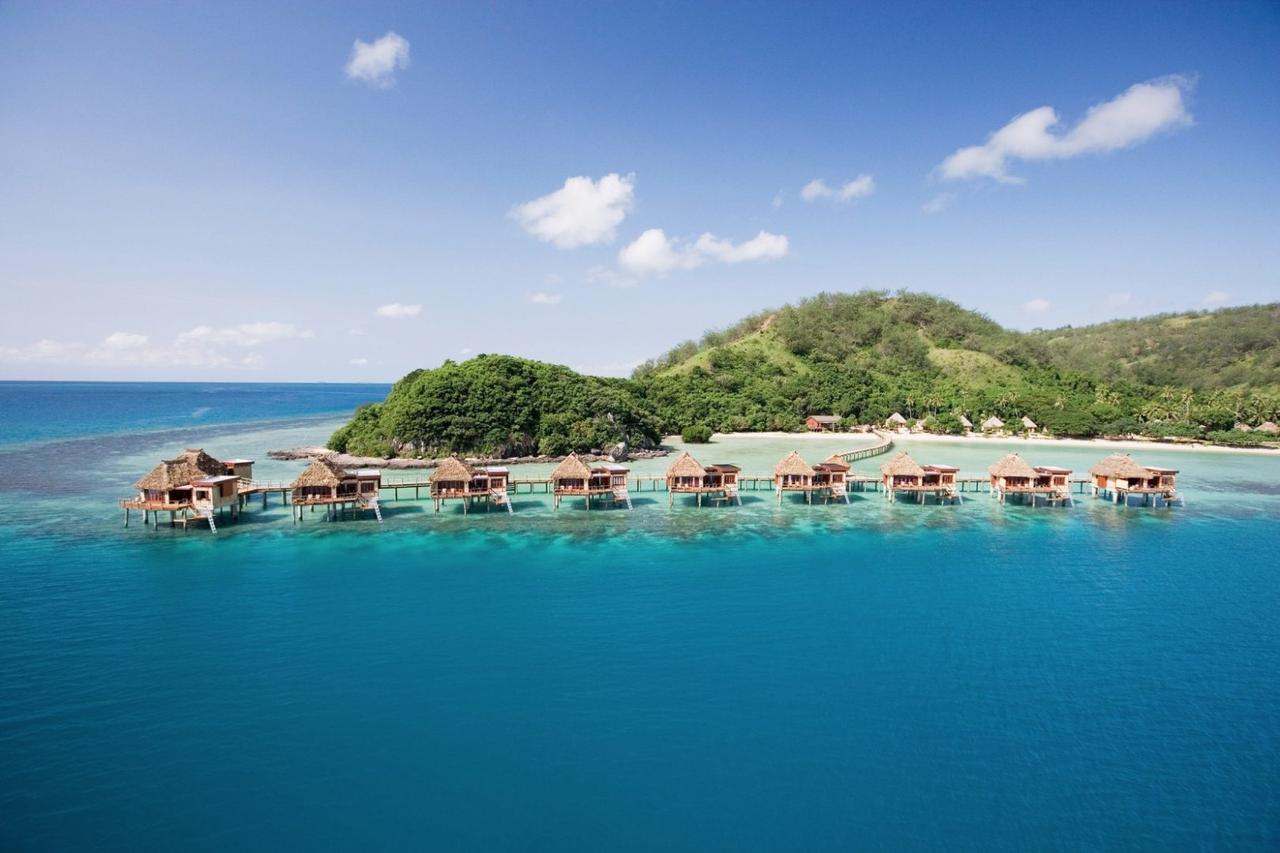 Image Courtesy: Likuliku Lagoon
A popular adult-only resort, this exotic resort has a deluxe beachfront bure for direct access to the lagoon. It offers a freestanding bath, a private plunge pool, a lounger-strewn deck, and a heavenly view. The Likuliku Lagoon Resort is known to be Fiji's first overwater bure. The stunning thatched-roof overwater bungalows with a coral reef underneath, easy ocean access, and private balconies make this a great honeymoon destination.
The St. Regis Bora Bora Resort, French Polynesia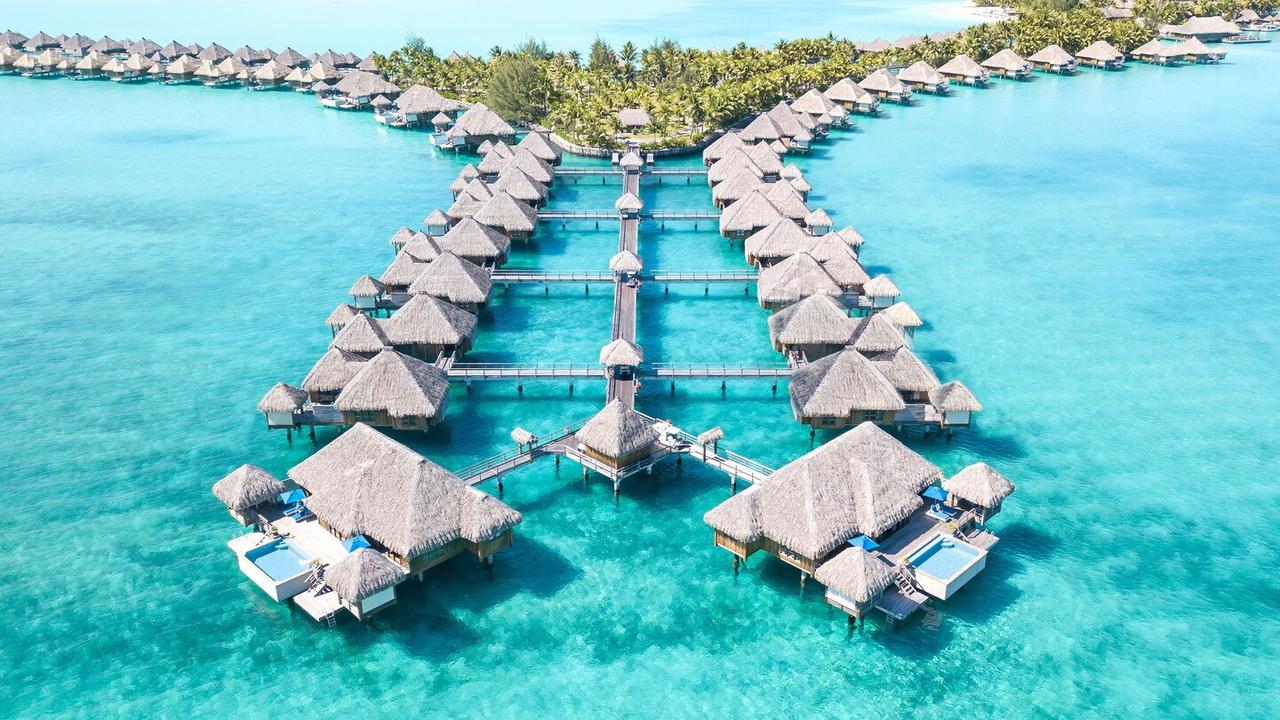 Image Courtesy: Marriott International
A 3km ride from the extinct Mount Otemanu volcano, and at a distance of 2km from the Bora Bora WWII historic site, this luxe tropical beachfront resort is set on a lagoon. From open-air showers, decks with plunge pools, on-request chef, a self-kitchen, to furnished terraces and glass panels with views of the lagoon, there is pretty much everything.
Sandals Grande St. Lucian Spa & Beach Resort, West Indies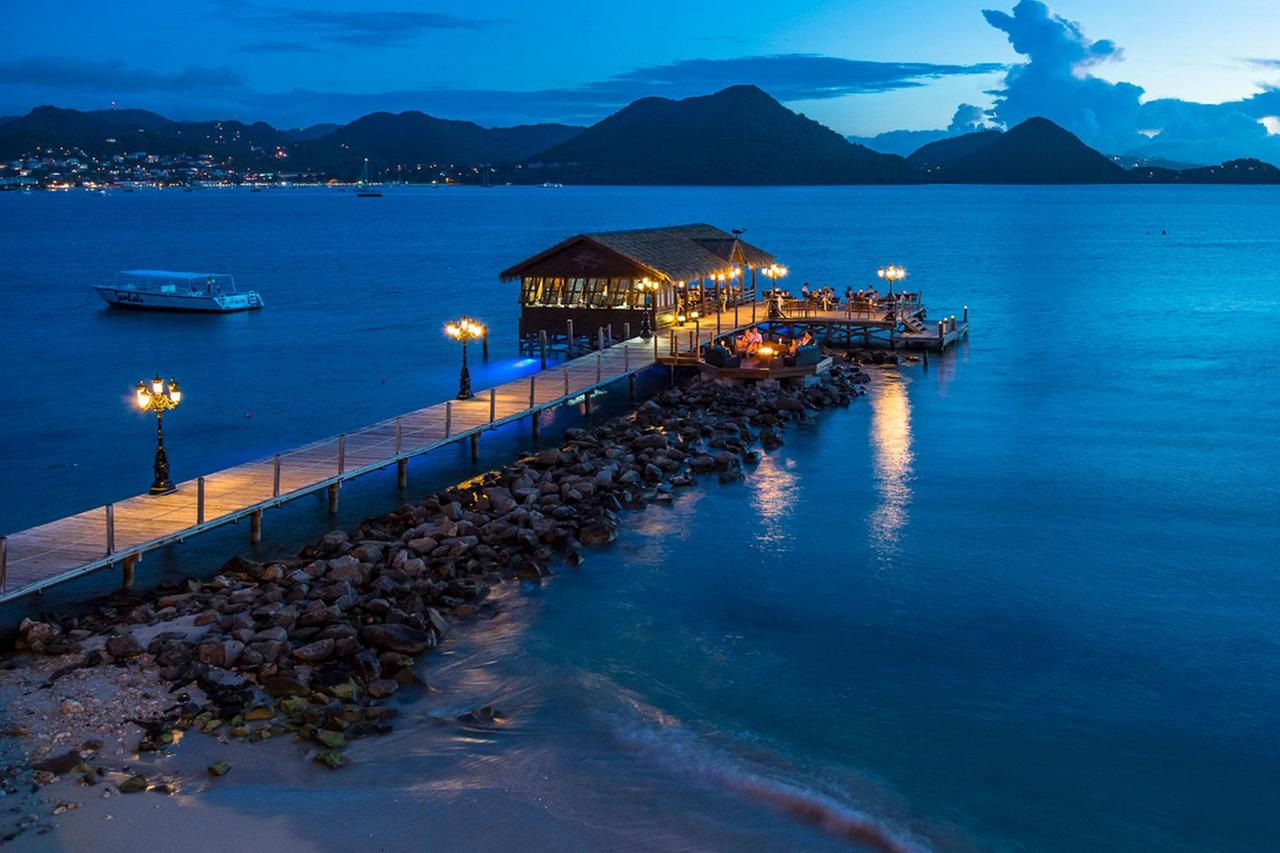 Image Courtesy: Fodors Travel Guide
Spread on a pristine white sand beach, lined across the Caribbean Sea, this luxe resort offers all-inclusive facilities. From balconies or terraces to spacious rooms, upgraded rooms with sea views, and private pool access. The suites here also come with living areas and encompass stunning overwater bungalows.
Constance Prince Maurice, Mauritius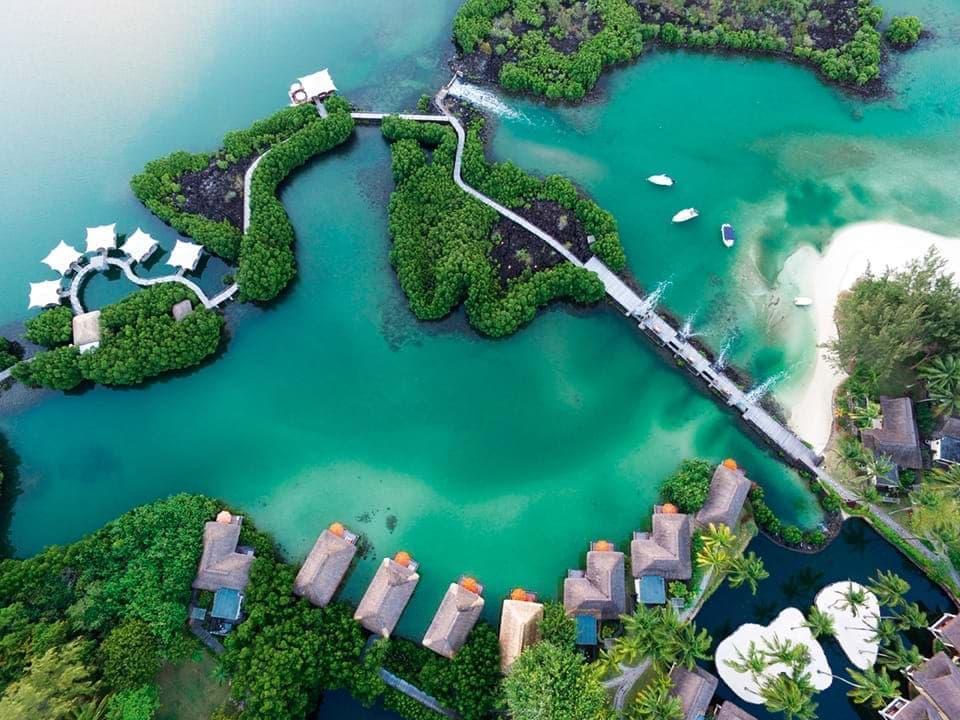 Image Courtesy: Constance Hotels
This luxurious resort is set on 60 hectares of garden space overlooking the ocean. The polished interiors in unison with thatched roofs and airy indoors make this villa a popular choice to many honeymooners. With overwater bungalows that have whirlpool tubs, private pools, and stilts over a fishing reserve, 24/7 room service, and complimentary water sports, and golf courses, this is a great choice if you want to honeymoon in Mauritius.
Four Seasons Bora Bora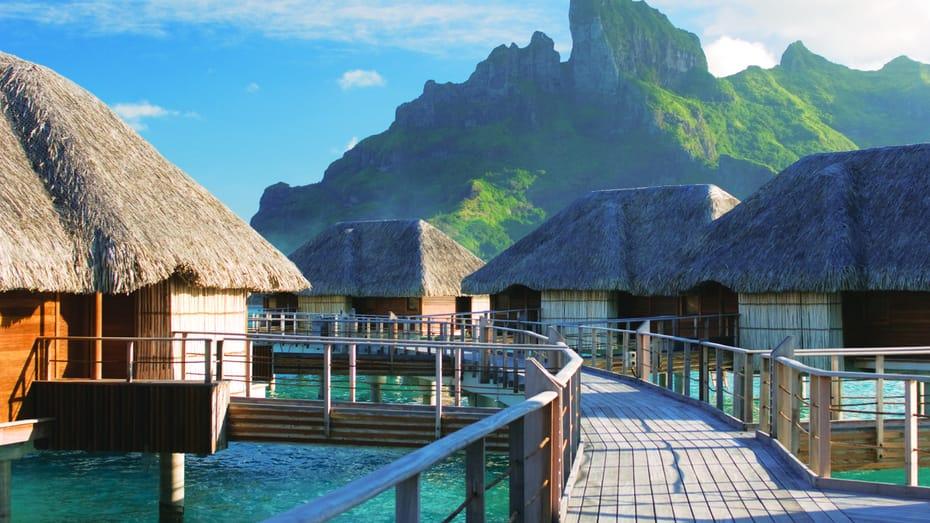 Image Courtesy: Four Seasons
Want a view of the mountains? The four seasons, Bora Bora resort has private plunge pools overlooking Mount Otemanu in the distance. Glass panel flooring enables a view at the colourful sea life beneath. The turquoise waters and majestic mountain views make overwater bungalows here an ideal honeymooner's paradise. Also awarded for their luxe services, you are bound to get the best in hospitality with several stunning views.
Overwater bungalows are known for their luxury facilities and modern amenities. From crystal clear waters to tropical sunshine views on an isolated island, there is pretty much nothing they don't offer for a great honeymoon that comes with a lot of privacy. The private views with beaches where you can walk hand-in-hand are just the cherry on top!
For their cost, these overwater bungalows offer an array of facilities, all clubbed in one place for you to enjoy your honeymoon in peace. However, before you book these resorts, we suggest you decide on a location according to the distance you will be flying to reach your destination. Have a look at what kind of resort you would want–a boutique resort or a larger one? Most of these resorts offer honeymoon packages that are best availed while booking online instead of an agent, make sure to dive on the internet before booking one for yourself.
Which overwater bungalows would you choose for your honeymoon? Share with us in the comments!