5 Best Private Island Destinations for a Romantic Honeymoon
Experience the pristine beauty and luxury of Private Island Destinations for a memorable honeymoon. Write a sun, sand and beaches chapter of your life with love.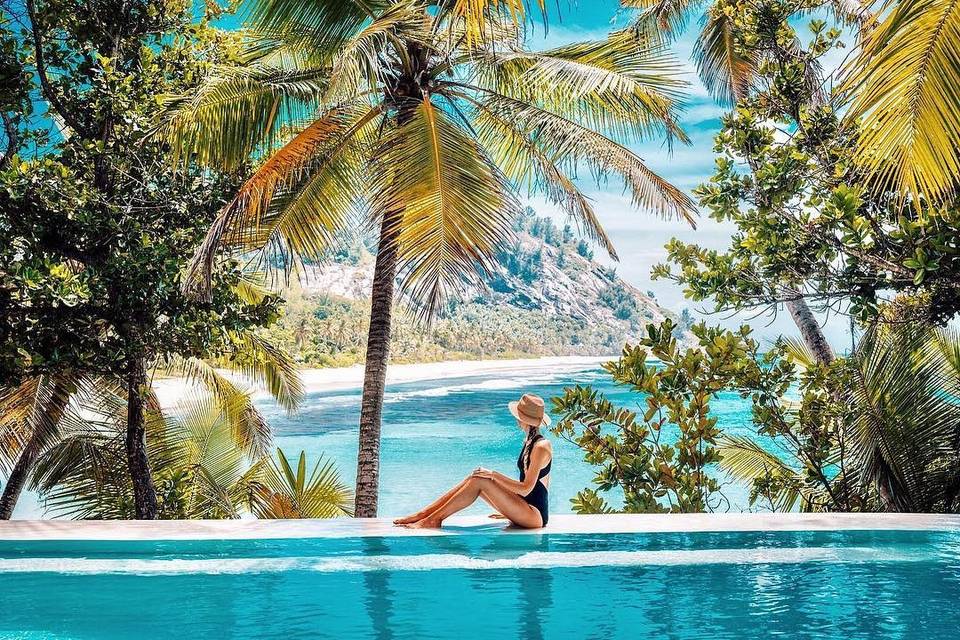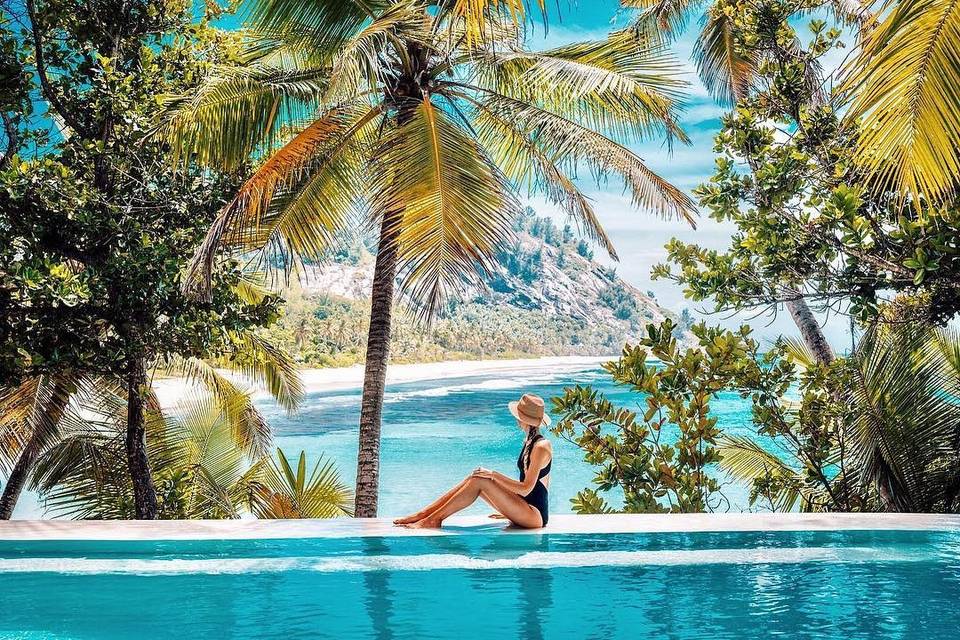 Photo Courtesy - Live.North Instagram
Picture a honeymoon experience that has you and your beau spoilt with luxurious choices in an island surrounded by sprawling inky seas and emerald bays. We shortlisted Private Island destinations for Honeymoon that are perfect for honeymooners who want to walk hand in hand with their paramour on the shores as the ambience is chimed with bird songs.
Choose from our hand picked list of lavishly maintained private island resorts that are perfect honeymoon destinations and let the ocean bear testimony to the pages of your epic love story.
North Island, Seychelles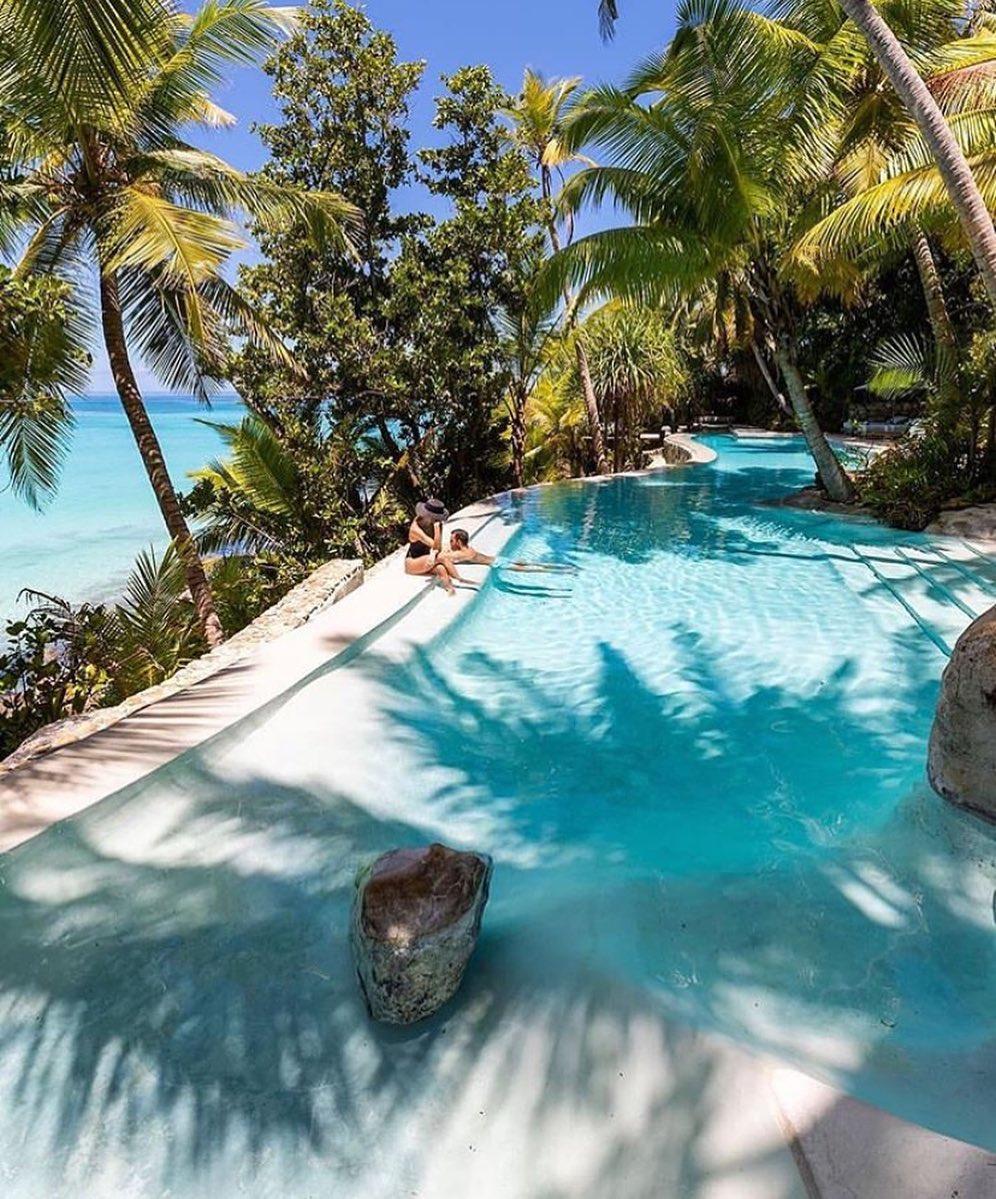 Photo Courtesy - Live.North Instagram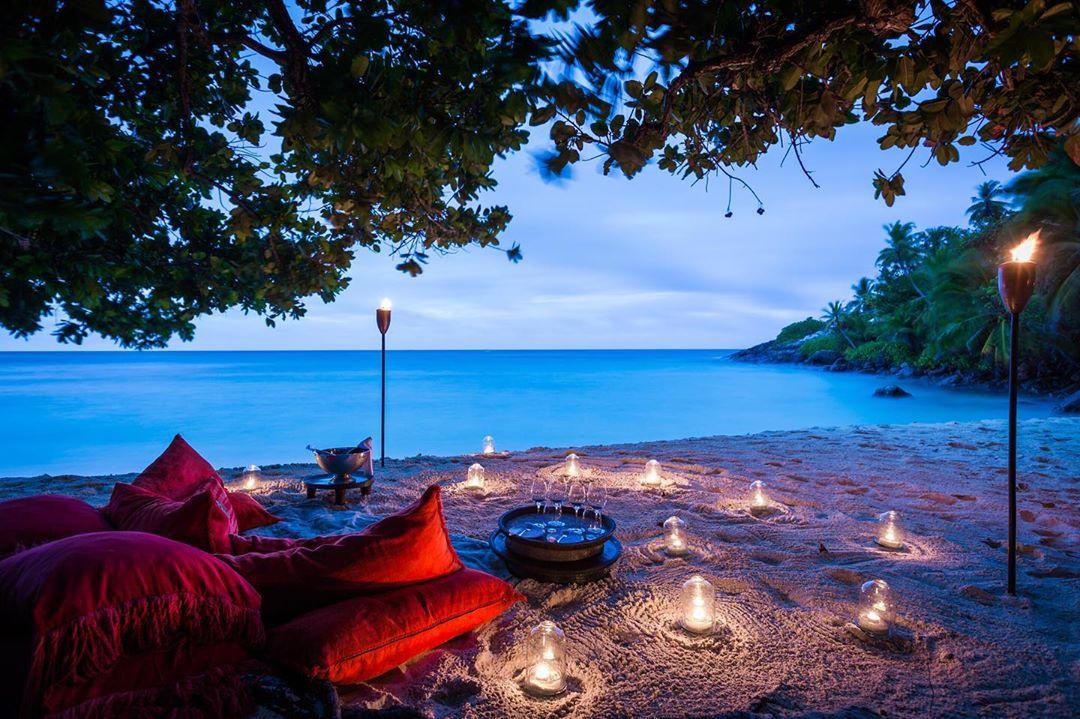 Photo Courtesy - Live.North Instagram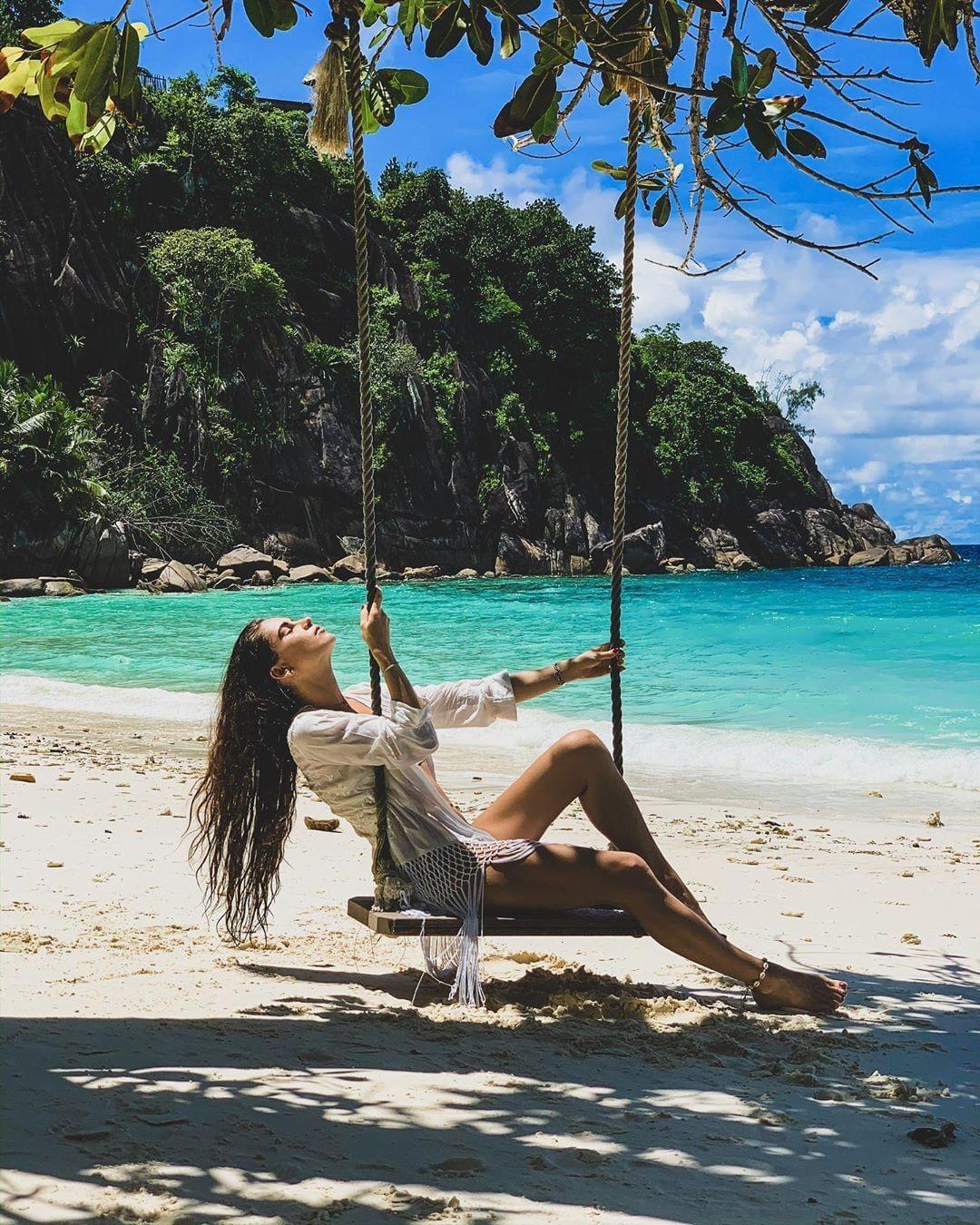 Photo Courtesy - Ruxandra von Morris
Built in the heart of Seychelles Island, surrounded by three granite peaks, pristine beaches and rich forests, North Island is the one of the dream island destinations for honeymoon for couples looking for an escapade to an ocean paradise. Ten ultra luxuriously designed Presidential Villas are nestled along the East Beach with a serene view of the everlasting Indian ocean. Elegantly designed furniture, shaped by artisans in organic fittings drench the rooms in a perfect combination of luxury and comfort. At the very far end of East Beach, Villa 11, a haven of luxury, roosts on granite boulders. A leadwood bridge leads to the entrance gates of this stunning villa that sprawls across multi-tiered levels. Villa 11, is designed as the secluded dream house, bordered with a coconut grove and a private beach entry that opens the doors to the vast ocean.
Must-Have Experiences:
Do not miss out on the experience of dining at the Island Piazza designed in minimalist style, centred on an ancient almond tree.
Indulge in Snorkelling, Fishing, Kayaking, Standup Paddling and more.
Go shopping for antiques at the North Indian Boutique.
Laucala Island, Fiji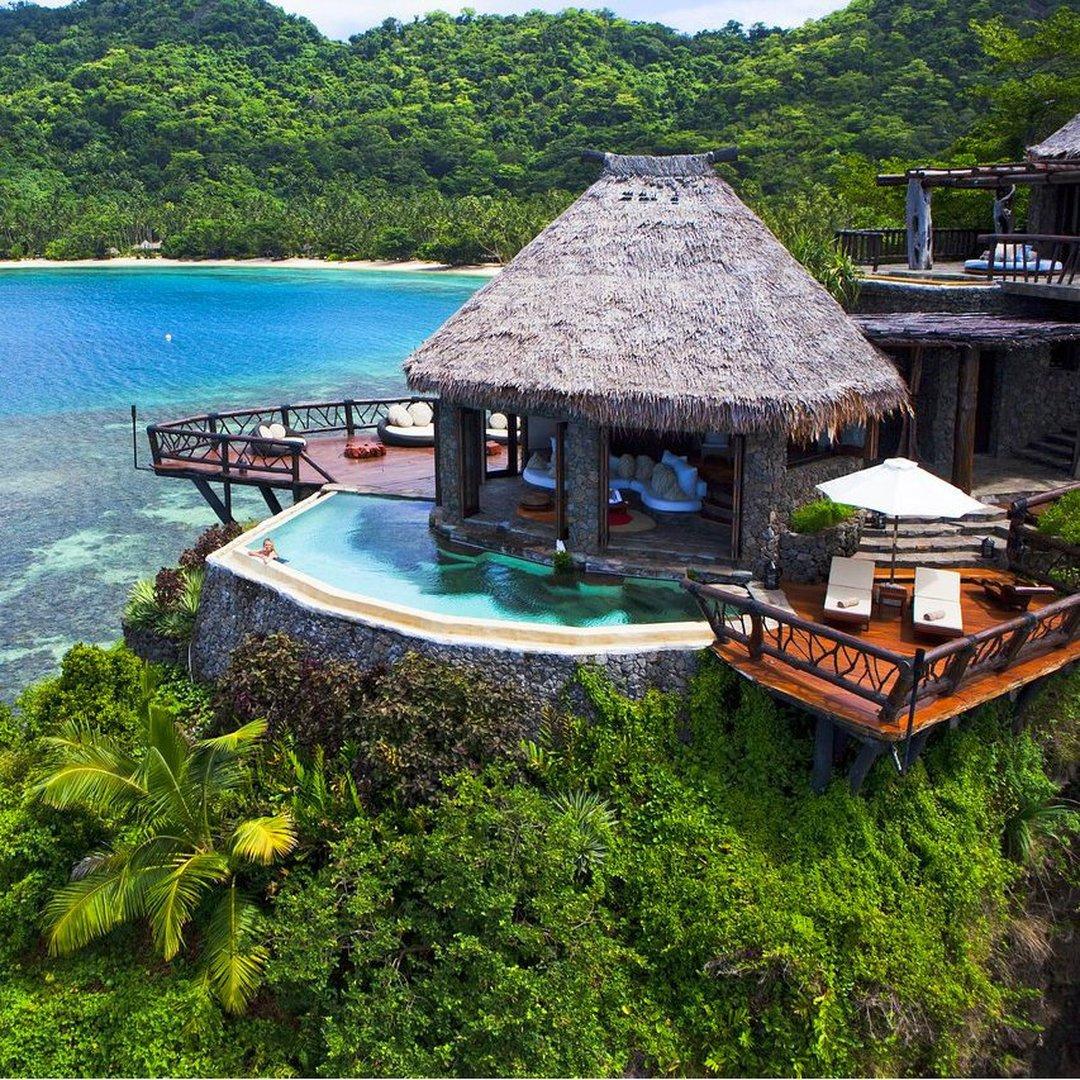 Photo Courtesy - About Luxury Hotels (Instagram)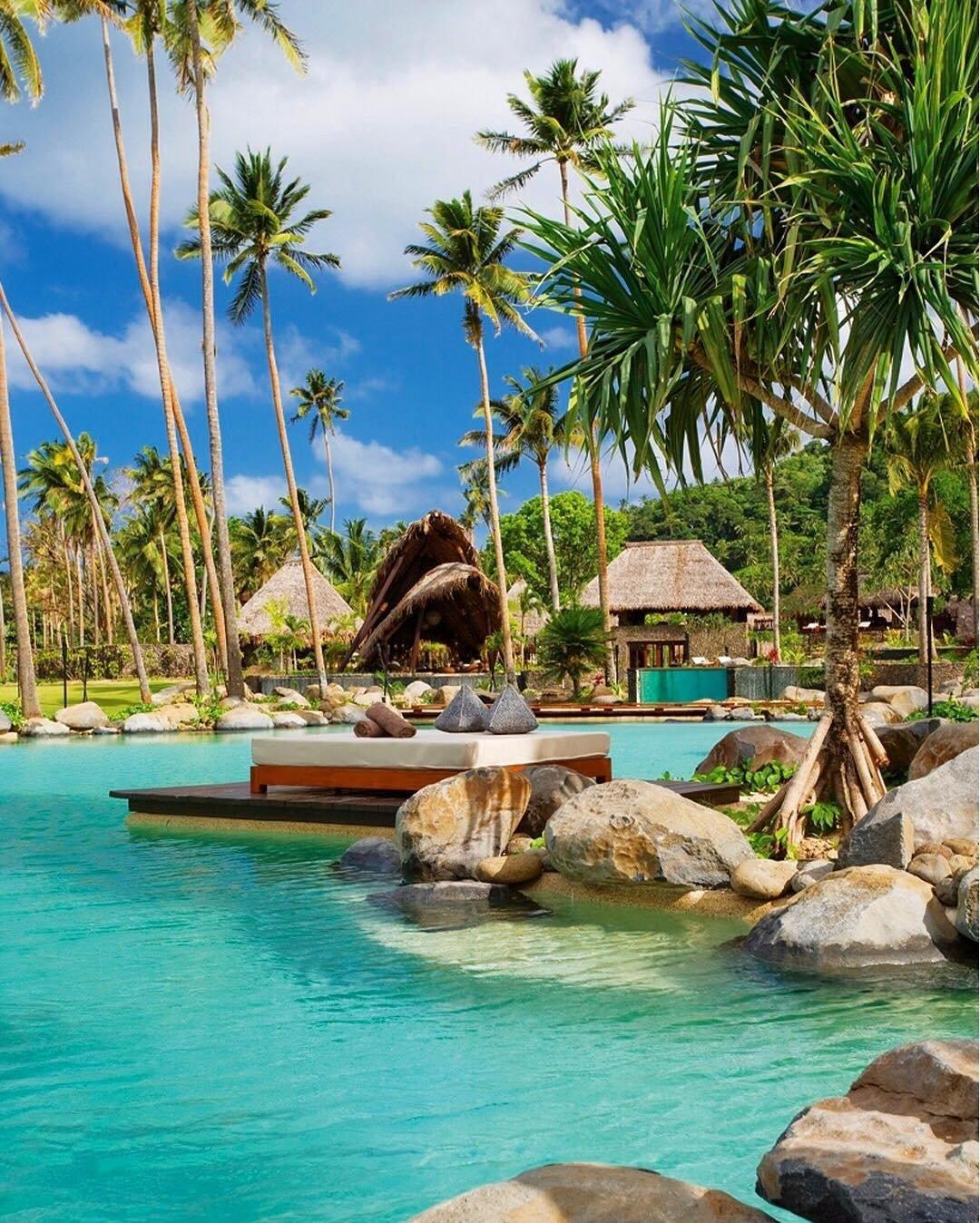 Photo Courtesy - wonderfultravelz (Instagram)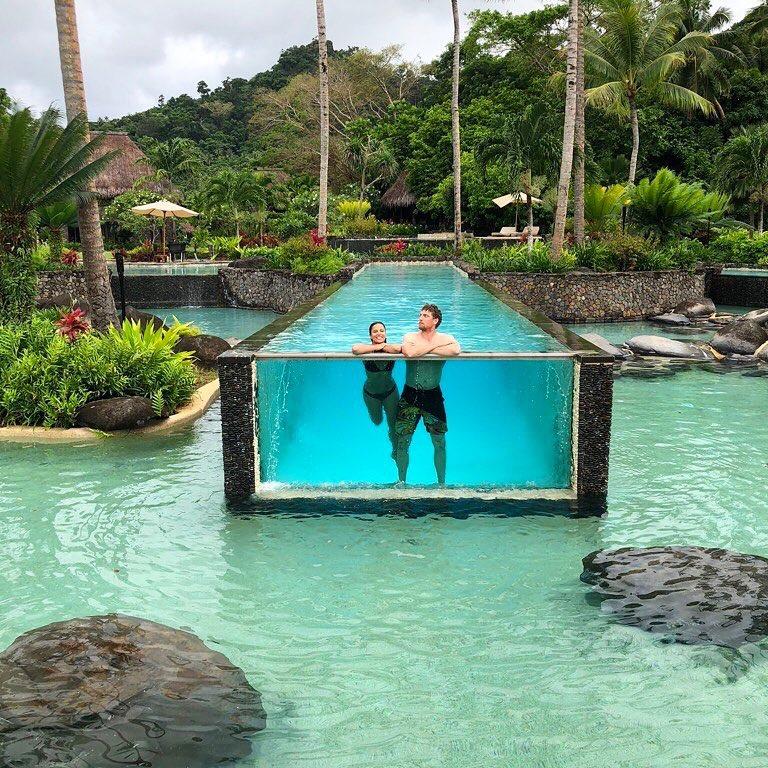 Photo Courtesy - Alexis Pence
Say "Noa'ia" (hello) to one of the famous triplets in the list of small islands in Fiji - Laucala Island. Wrapped in a blanket of tropical green, Laucala is nestled at the east of Thurston Point, on the island of Taveuni. The island stretches over 1,400 hectares with 25 Fijian-style villas contoured with deserted beaches, coconut plantations and atop mountains basking in the warmth of endless greenery and mangroves. This beautiful private island resort overlooking coral reefs, also witnesses unperturbed beauty of coconut plantations and is home to the rarest species of wildlife.
Must-Have Experiences
Beyond the silky smooth beaches, lies the experience of indulging in the lifestyle of Laucala's Cultural village. The island offers an impeccable insight into Fiji's history and culture.
Take a walk through the village hall, the chief's hut and The Bure Kalou, traditionally recognised as the 'Spirit House' that was home to the ancestral Gods.
Attend the Lovo night and be a part of the Kava ceremony along with the hospitable staff at Laucala.
Swim through the lagoon pool that meshes with the lap pool islands.
Go horseback riding and boating to enjoy the splendid sights around the island. Laucala's fleet of 14 boats is available for diving trips and inner and outer reef trips.
The jewel of the fleet, Riviera Open Flybridge, is an amazing idea for game fishing.
You can also spend leisurely time at the Golf Course designed by Scotsman David McLay Kidd.
Amilla Fushi, Maldives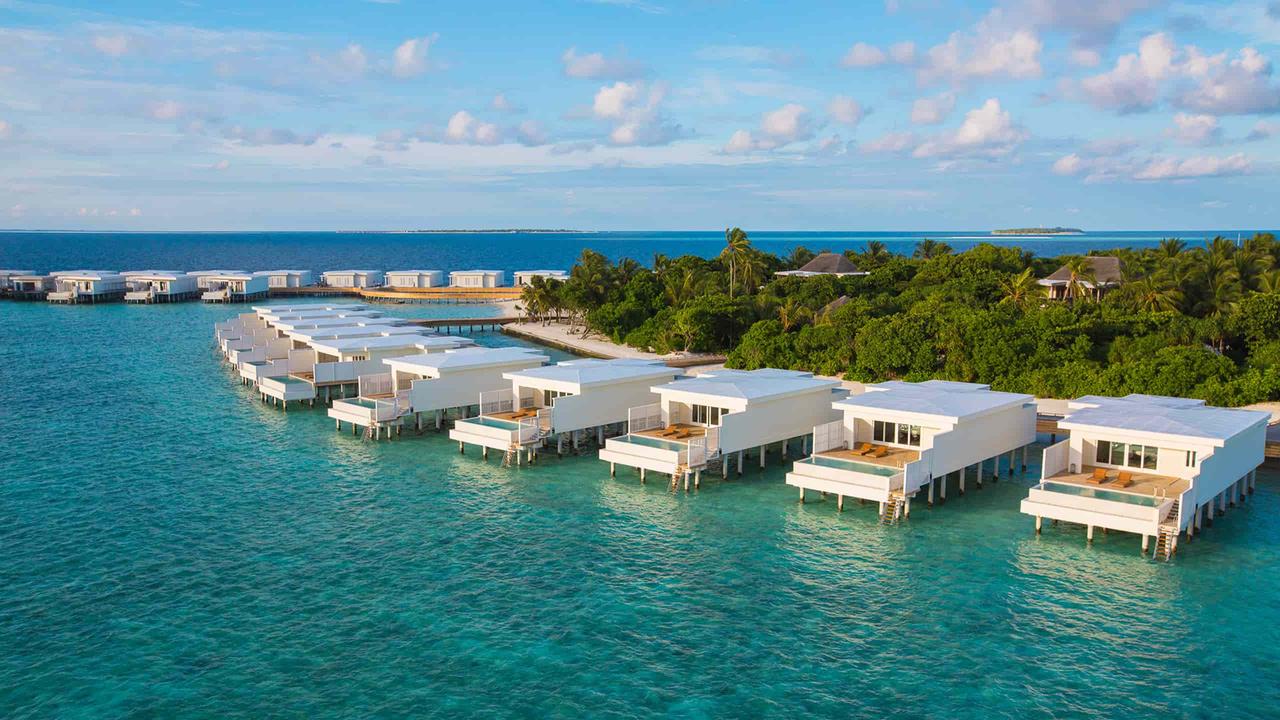 Photo Courtesy - AmillaFushi.com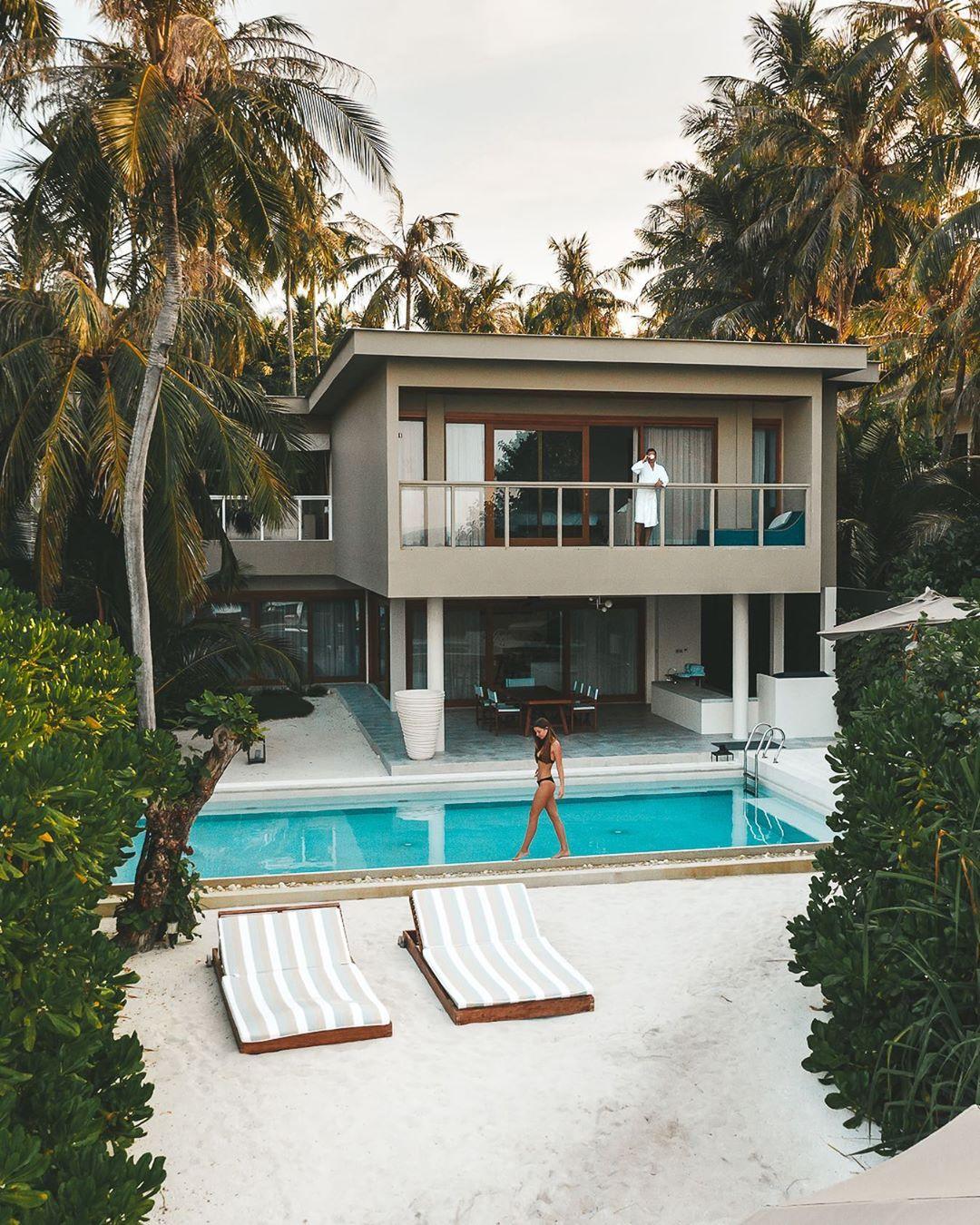 Photo Courtesy - whereismaex (Instagram)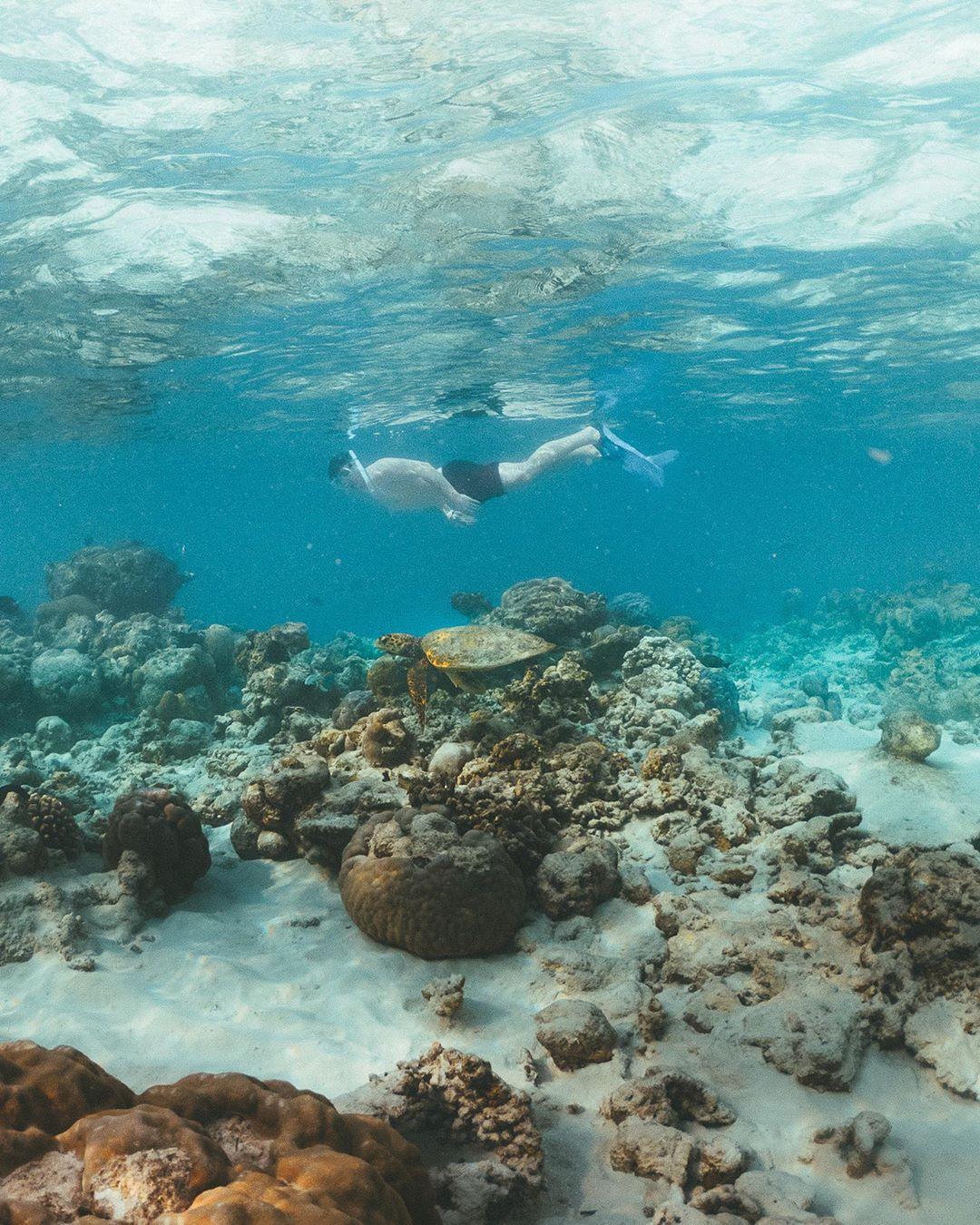 Photo Courtesy - whereismaex (Instagram)
Best described as "your island home" in Maldives local language, Amilla Fushi is a pristine landscape situated 30 minutes away from Male. Blessed with a verdant landscape, the island is covered in a blanket of virgin foliage, exotic flowers and lush tropical trees. The villas at this private island resort are interwoven with the local influence of Maldives along with conscious and sustainable luxury. Choose from a wide array of villas to soak up the beauty of infinite blues - Reef Villas that are perfect for snorkelers, Sunset Water Pool villa for a far sighted ocean view with a private bar, Lagoon Water pool villa for plunge pool lovers, enclosed with oceans vista to one side, and the lagoon to the other, Tree Top Pool villa nestled 12 metres above the ground, Beach Pool villa to enjoy the experience of private beach haven on white sand.
Must-Have Experiences
Choose from a multitude of snorkeling options like House reef snorkeling, Hanifaru Bay, Snorkeling Safari, Blue Hole Snorkeling and the exciting UV - Night Snorkeling.
Let Amilia's marine biologist host your journey into the underwater world.
Try motorised water sports like water-boarding, fun-tubing, sea bob, or non motorised activities like kayaking and stand-up paddle-boarding.
Want to experience the underwater world without drenching in the ocean? Ride in Amilla Fushi's glass bottom boat.
Anantara Medjumbe Island Resort & Spa, Mozambique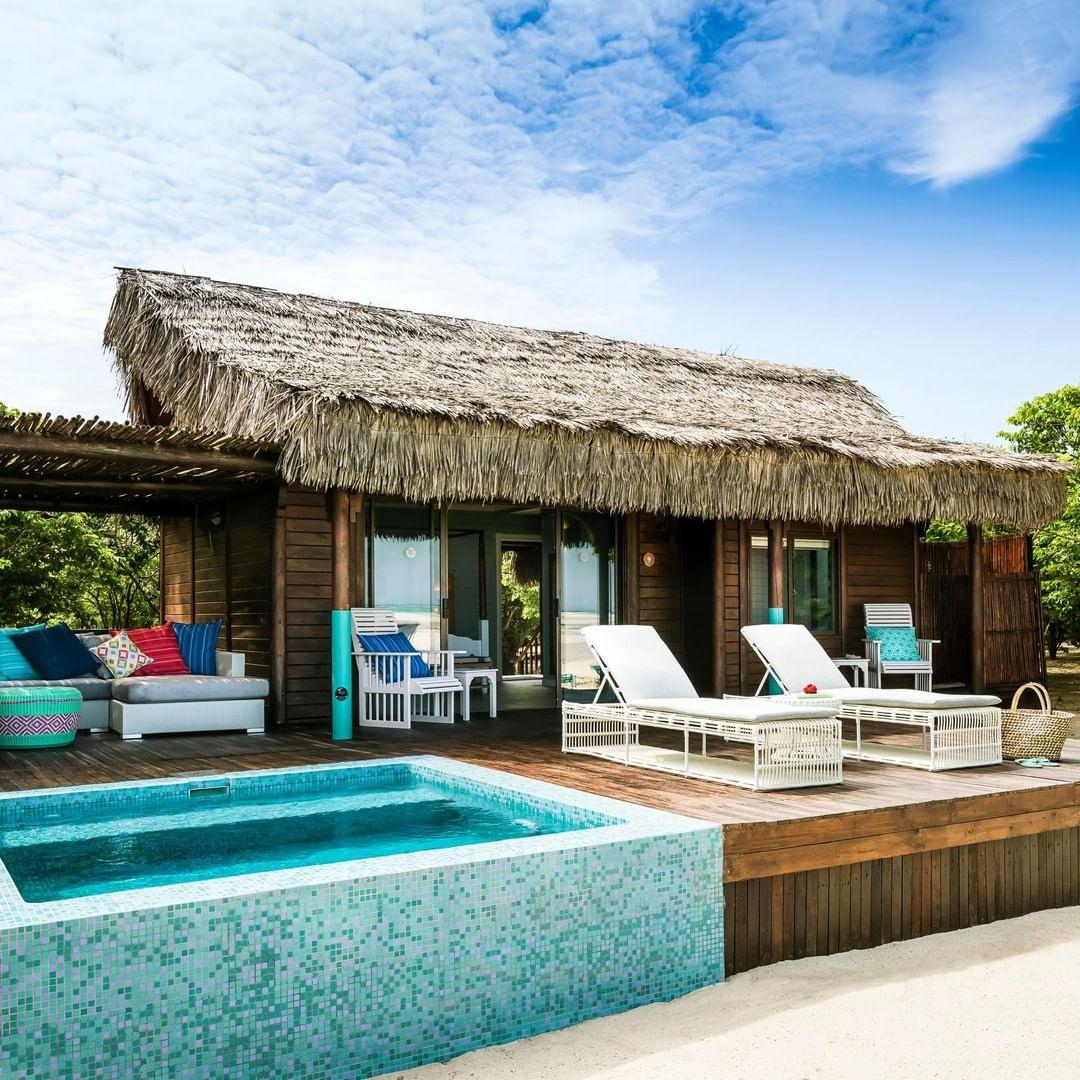 Photo Courtesy - Anantara Medjumbe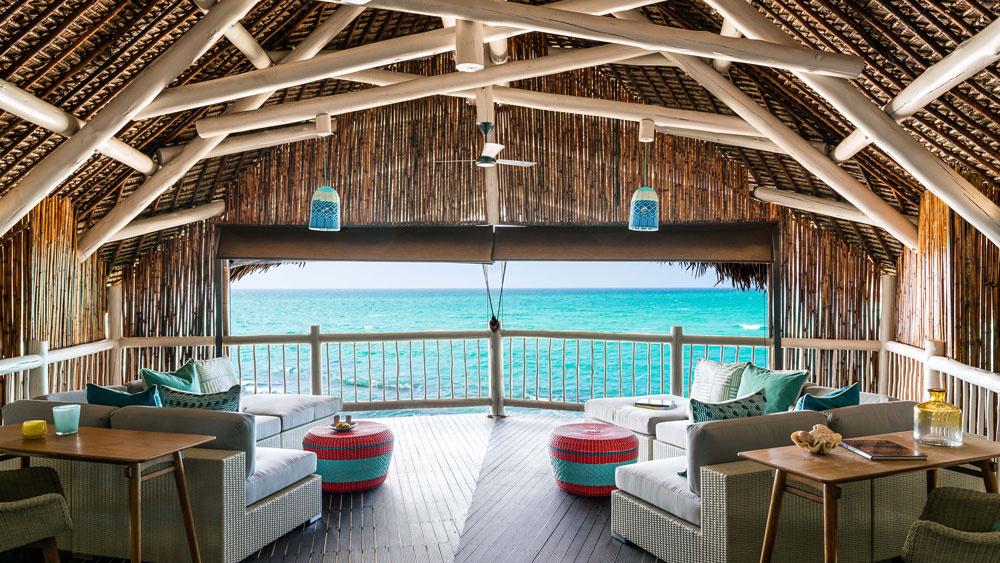 Photo Courtesy - Anantara Medjumbe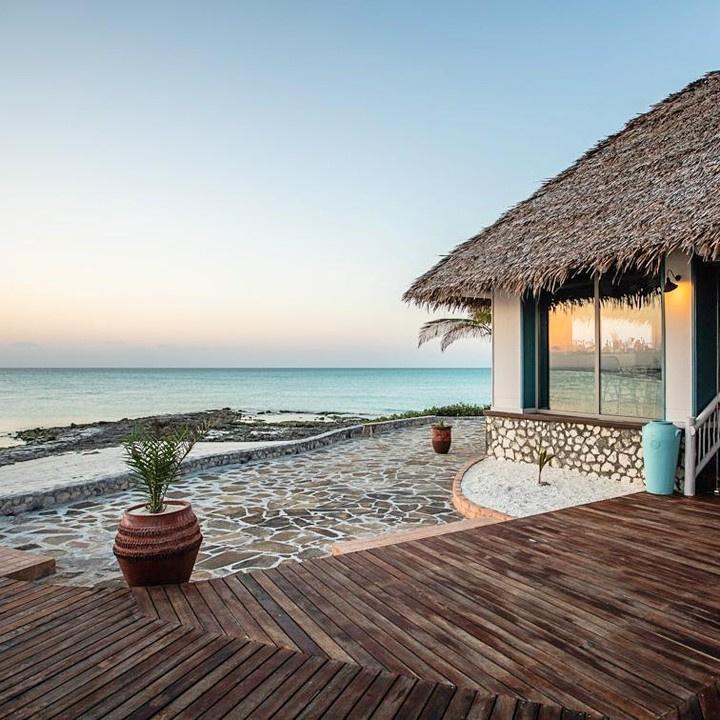 Photo Courtesy - Anantara Medjumbe
Situated in a small private island in Quirimbas Archipelago, Anantara Medjumbe Island Resort is an escape for the romantic souls to a beach lapped by the Indian Ocean. With only 12 thatched roof Beach Pool Villas lined along the picture perfect beaches, experience a tranquil escape faraway from the worldly cares. Luxe interiors and stunning outdoor decks facing private plunge pools makes this adults-only island resort, a little world sketched out for love birds.
Must-Have Experiences
Plan a picnic in the culinary heaven, Quissanga Island. Savour the tastes of varied salad creations, barbeque delights and beverages.
Gaze over the bay from the rooftop lounge, take a romantic dip in a secluded pool, and capture the sight of migrating whales swimming over the waves.
Allow the hands of experts to pamper your tired body with the 'Crystal' or 'Marble Gem Massages', offered by them.
Zaya Nurai Island, Abu Dhabi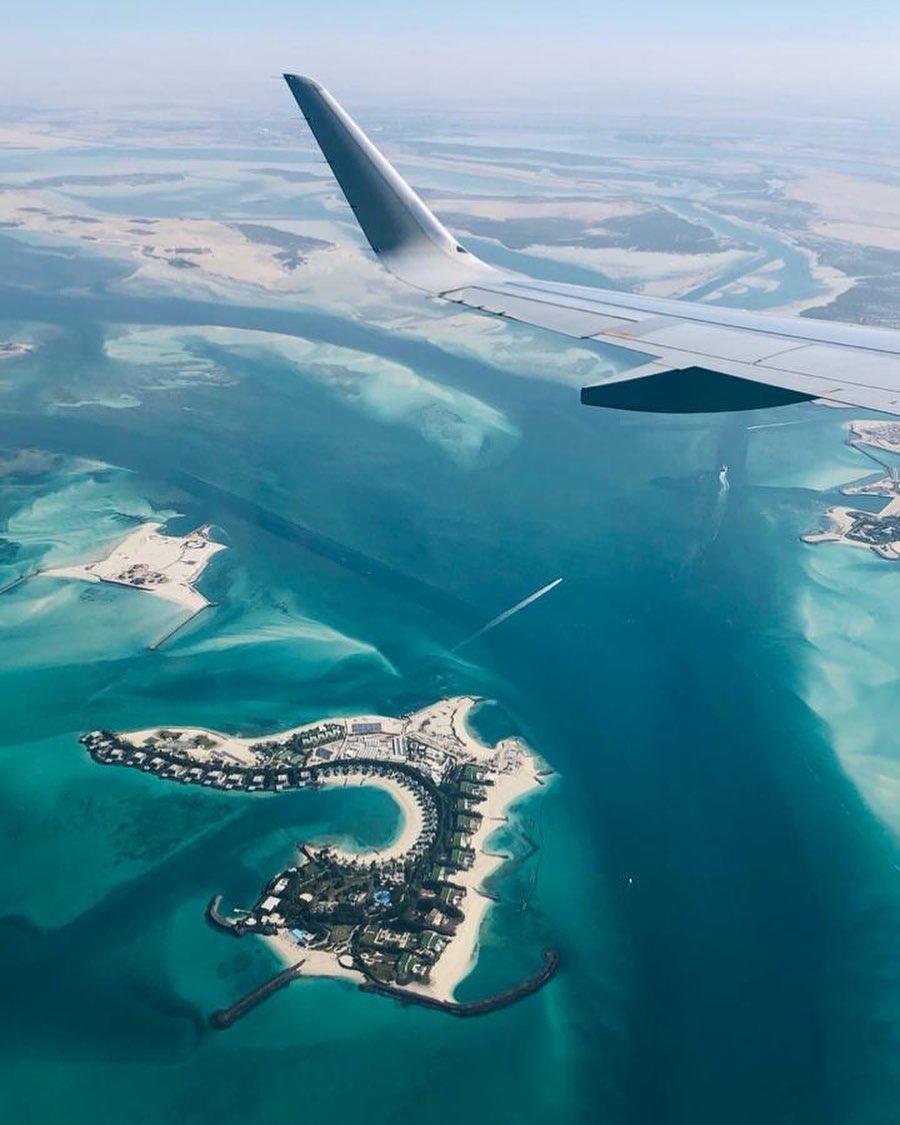 Photo Courtesy - Zaya Nurai Island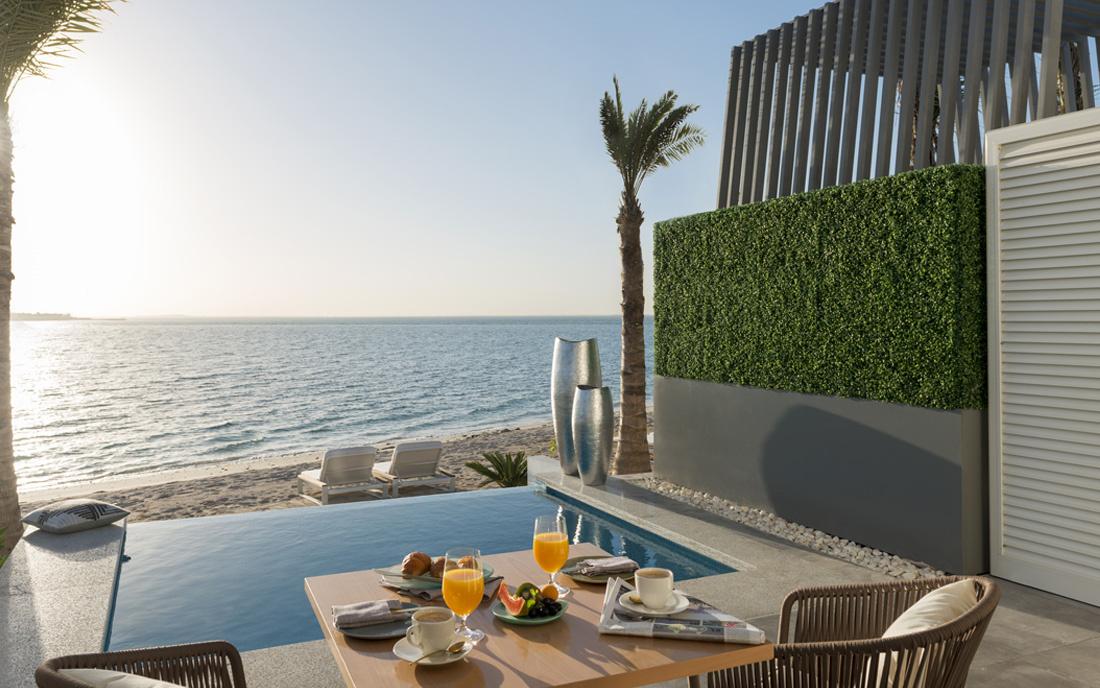 Photo Courtesy - Zaya Nurai Island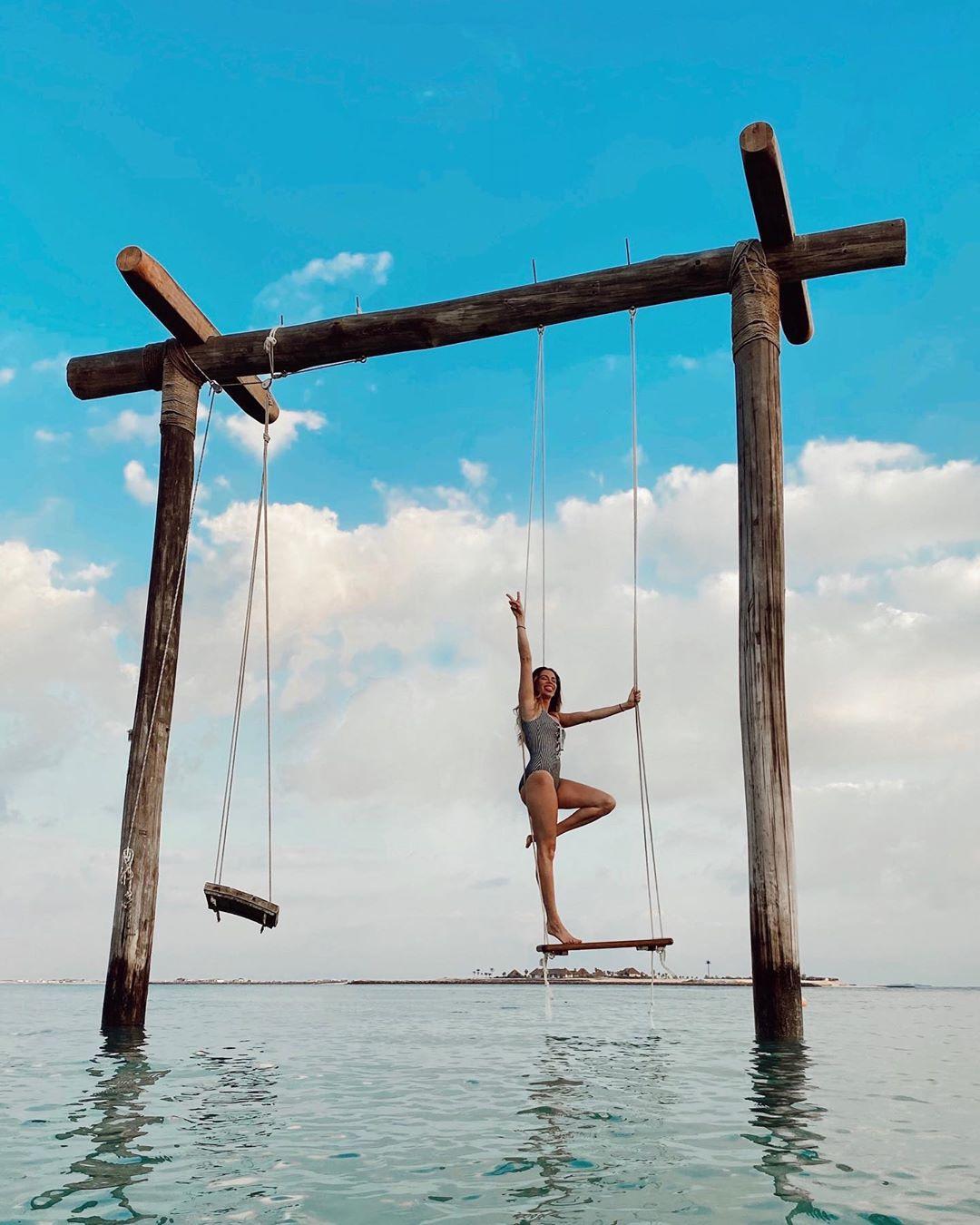 Photo Courtesy - Kim Lianne
A 15 minute boat ride from the shores of the city crowded with limitless sky scrapers, Abu Dhabi, stands a two mile long private island resort – Zaya Nurai Island. This sanctuary of luxury and complete seclusion offers a multitude of accommodation options to choose from. Beach Villas are permeated in the shades of silk white and sky blue and blend beautifully into the environment around. Walk in rainfall showers and two infinity pools make the Beach House a splendid choice. The Sea View house is designed for a family with splendid sea views, a private mini bar and dining area. You can also choose the turquoise ocean as your private backyard with the Water Villa, designed for larger families. Gourmet designs wrapped in neutral shades, rainfall showers, and an infinity edge pool, all designed in an accommodation that levitates over water, make it an irresistible choice. To book a 5-6 bedroom villa, choose the Estate Villa - sprawling across 1700 sq m, with private sauna, beach, patio, sundeck and an infinity edge pool.
Enticing Experiences
For adventure seekers, Nurai Island offers a variety of activities to indulge in. Try scuba diving, snorkelling adventures, jet skiing or water skiing.
Nurai Islands also offer kayaking, fly-fishing, windsurfing, stand up paddle boarding, banana ride activities.
Experience the thrill of fishing or take a boat cruising trip.
Discover unsullied islands that bloom in the vast garden of oceans, faraway from the hustle and bustle of the cities.
Tell us your island trip stories in the comments section below. Who knows, you might have a story we will want to write about.