7 Future Hot-spot Honeymoon Destinations in the World
After the wedding comes the most exciting part-honeymoon! So here's a list of 7 Honeymoon destinations in the world that aren't commercial tourist spots yet.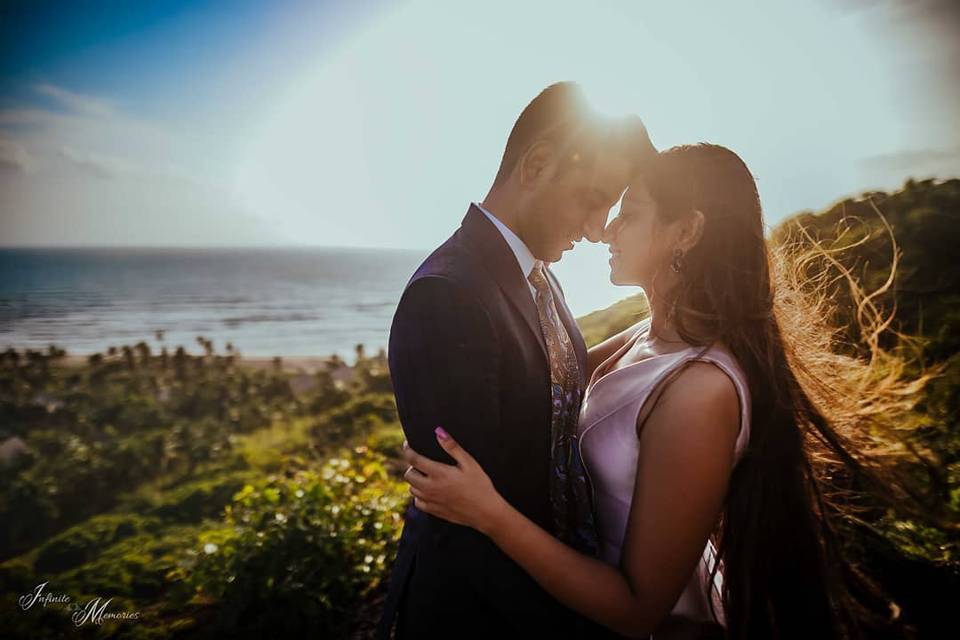 Planning your honeymoon is like the ultimate reward that you get after the whole stress of wedding planning. This is your first-ever vacation with your partner as a married couple. Even if you've known each other for a long time, a honeymoon will always be the most special memory in your entire marital life. So, you need to take extra care while planning it, right? Every couple has a different idea of a perfect honeymoon. And therefore, we have come up with an exclusive list of some off-beat honeymoon destinations in the world for you to choose from. Take your pick and start planning!
Stunning Serengeti, Tanzania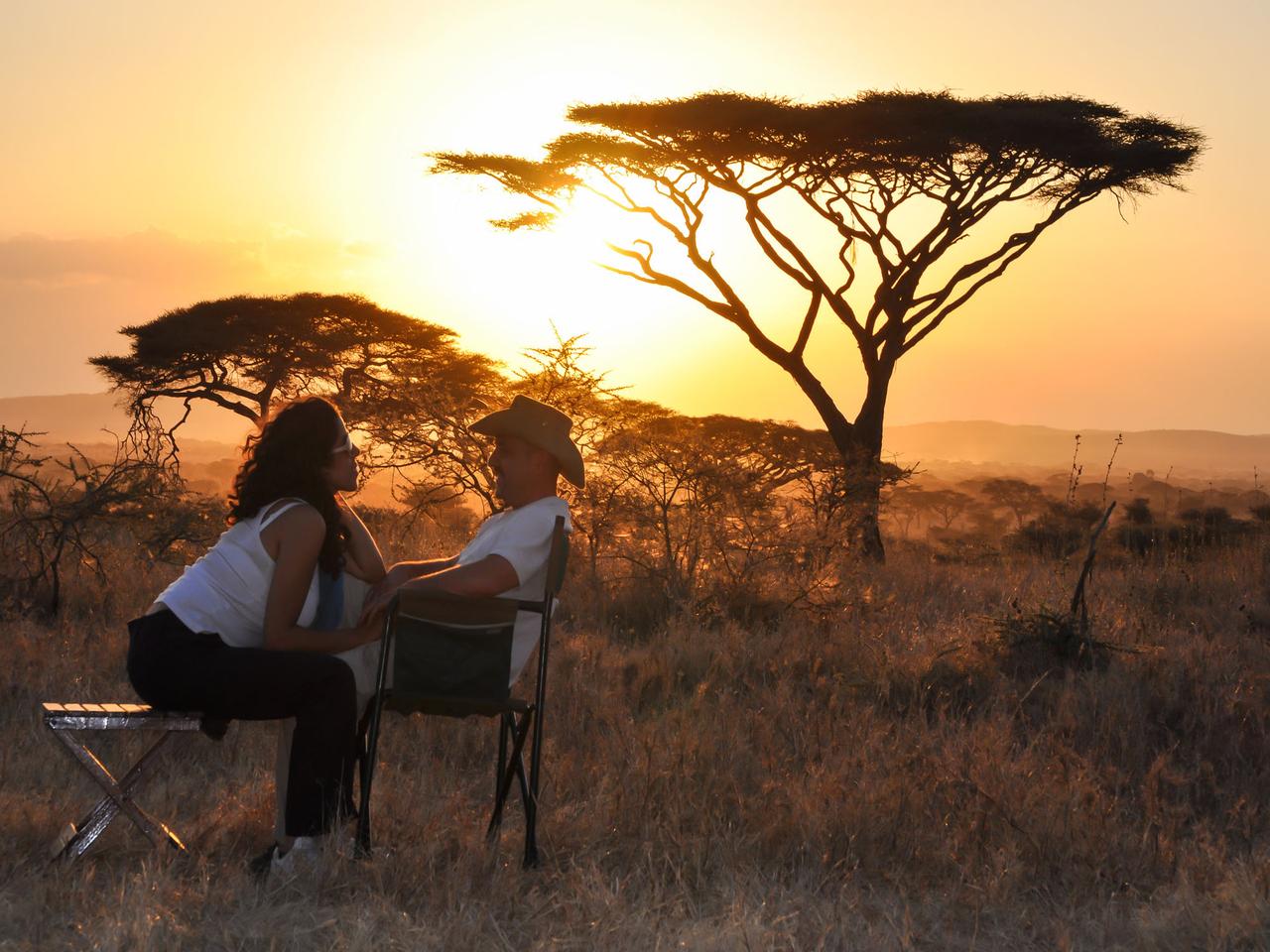 Image Courtesy: Honeymoons
Bring out the wild side in yourselves atone of nature's best exotic creations- Tanzania. If you are a couple who would love to explore the rich forests of Africa, this is one of the honeymoon destinations in the world you must consider. Redefine your international honeymoon experience while you spot hundreds of wildebeests on a safari. Enjoy some local cuisine and wine at the end of the day for some authentic travel vibes!
Things to do: Jungle safari to spot numerous wildebeests, deer, zebras and giraffes; try exotic meats and local food; enjoy quiet evenings while watching the sunset from your forest bungalow balcony!
How to reach: Take a flight from Kilimanjaro International Airport to Arusha.
Best time to visit: June-October
Marvellous M'Pai Bay, Cambodia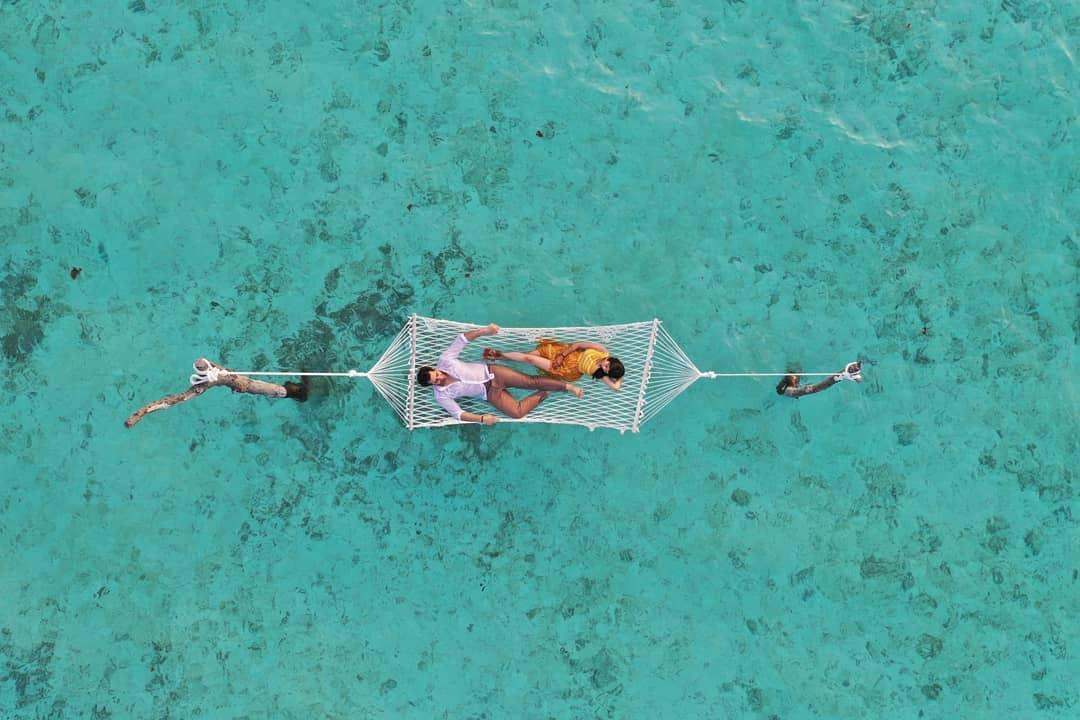 if you're looking for a totally off-radar island with no touristy crowds, M'pai Bay is your answer! The snow-white beaches, the crystal clear sea, serene ambience and beautiful people- this is one of the least known honeymoon destinations in the world that feels like a little piece of heaven! An hour boat rides from the bustling Sihanoukville, and you reach an island that you'll never want to leave!
Things to do: Fishing and snorkelling at night to witness gorgeous luminous phytoplankton; savour Cambodian local dishes like Amok and loads of fresh seafood; pack a romantic picnic and trek to a beautiful waterfall, swim at the gorgeous sea! Don't forget to pack your sexiest beachwear for some stunning photo-shoot!
How to reach: Speed boat ride from Sihanoukville Airport.
Best time to visit: November-April.
Serene Sapa, Vietnam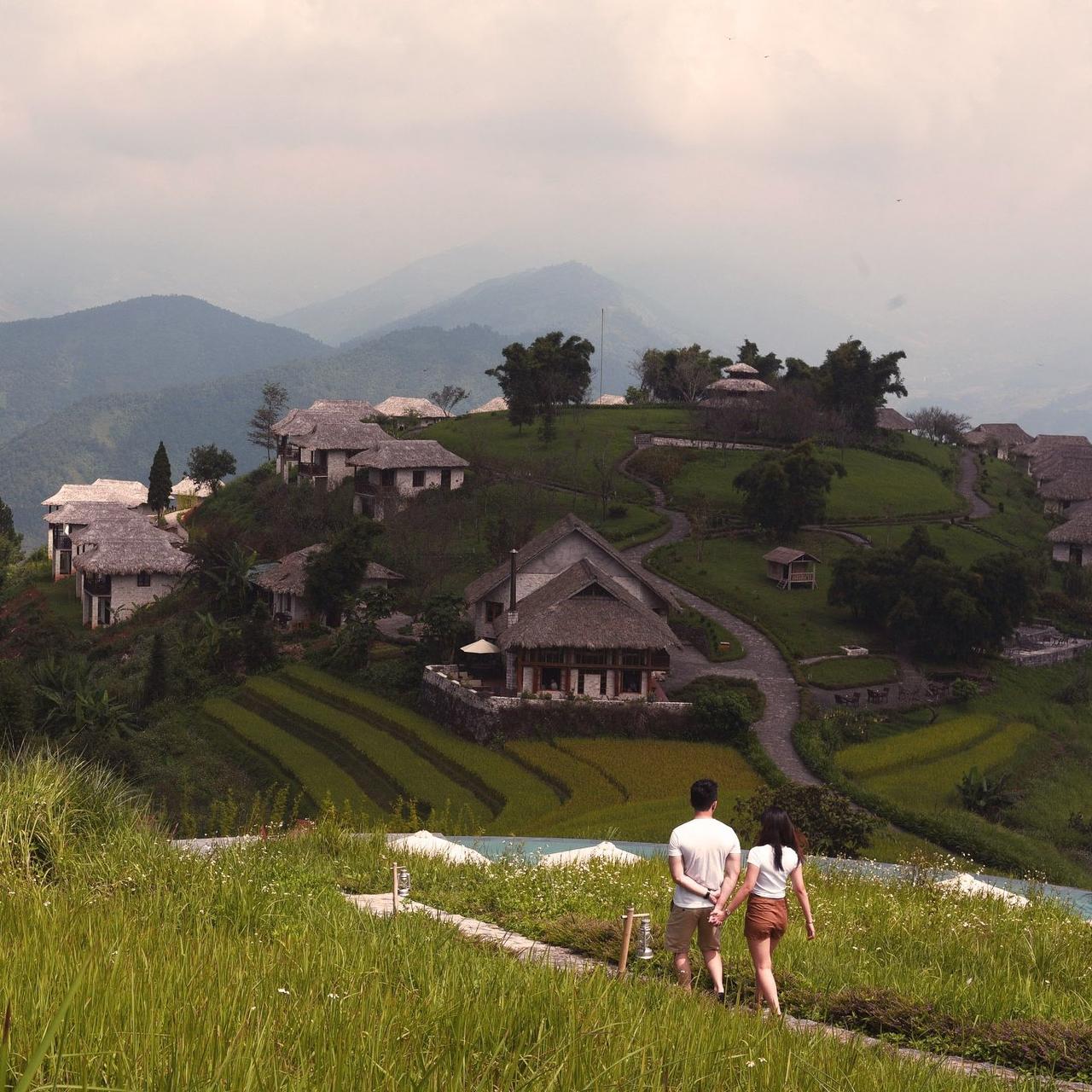 Image Courtesy: Cammandkoon
Couples who'd like to add a little dose of adventure to their romantic getaway, Sapa valley is one of such honeymoon destinations in the world. Spectacular views of terrace paddy fields, Sapa is is an ideal location for a romantic couple. Trek through the green valley, explore the local villages and sip some delicious Vietnamese coffee. Take lots of pictures wearing the Vietnamese hat for your Insta posts!
Things to do: Live with the locals at home-stay; try Vietnamese food like Pho and Bun Cha along with Vietnamese coffee and local beer; trek, walk or cycle through paddy fields; enjoy cosy and secluded hilly honeymoon away from the crowds!
How to reach: Train or bus ride from Hanoi International Airport. The train ride is recommended for picturesque views.
Best time to visit: March-May and September-December.
Insta-worthy Islamorada, USA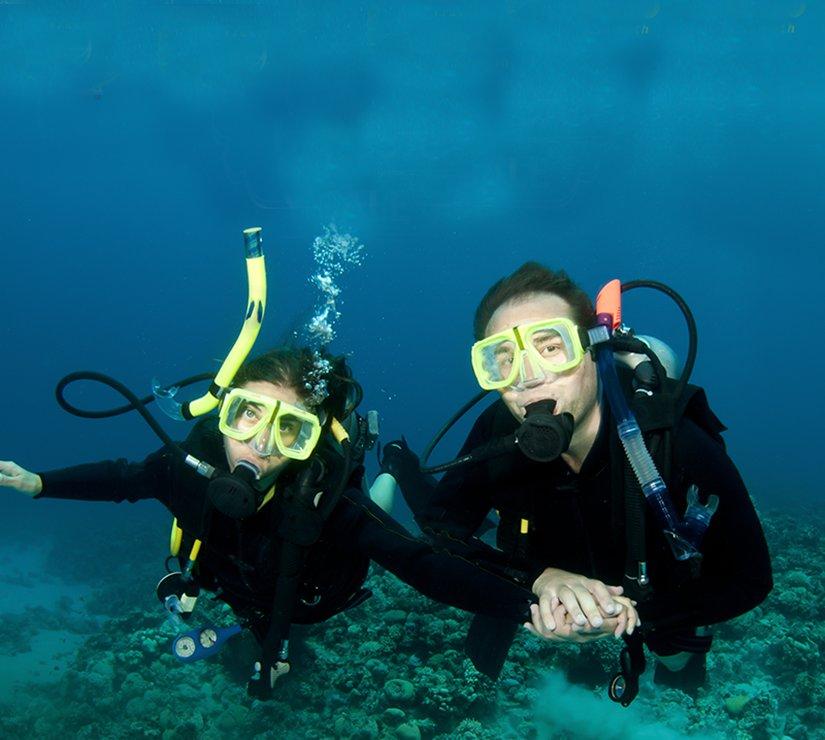 Image Courtesy: Thomas Cook
Famous for its spectacular coral reefs, Islamorada is an island on paradise! Gorgeous Florida town by the Caribbean Sea, Islamorada should definitely be on your honeymoon destinations in the world list. Book a beautiful beach resort with lavish breakfast and spend a few days in the beach tranquillity!
Things to do: Go for fishing, scuba diving and dolphin & sea lion shows; plan a romantic date by the blue Caribbean sea; relish scrumptious fish and seafood with Caribbean beer; simply laze around on the sand & sun and watch the sunset in each other's arms.
How to reach: An hour and a half drive from Miami International Airport.
Best time to visit: October-November if you want to avoid crowds.
Vintage Vermont, USA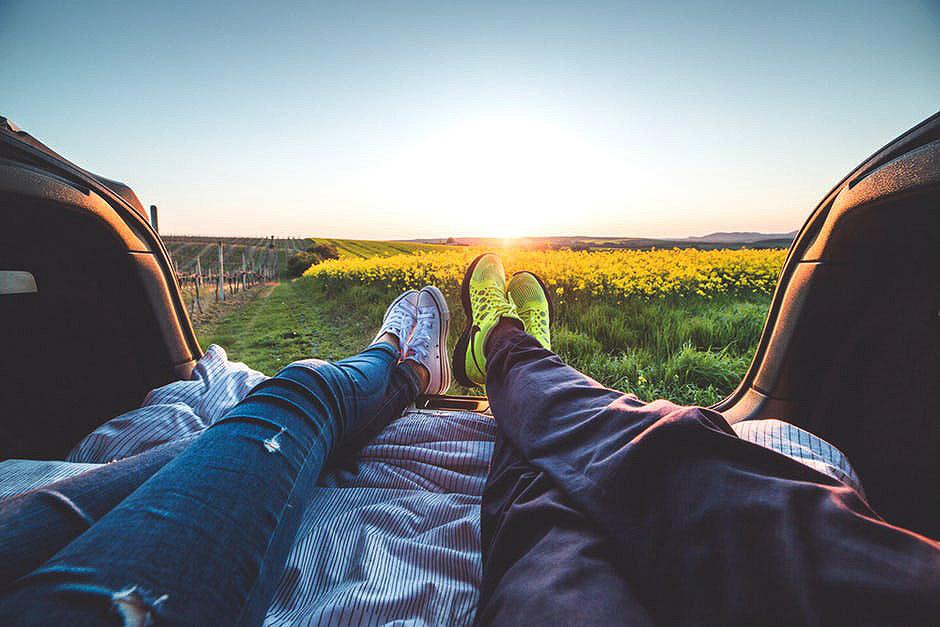 Image Courtesy: Tripzilla
Have you always dreamt of watching the vibrant colours of a small town with meadows and huge flower beds from a hot air balloon with the love of your life beside you? Guess what, you can live your dream here at Vermont on your honeymoon. One of the most picturesque honeymoon destinations in the world, the vivacious small town will instantly take you and your partner to a Hollywood rom-com movie!
Things to do: Hot air balloon ride over the town for a bird-eye view; camping at Mt. Philo State Park; stay at vintage-looking colourful houses with beautiful trees all around; don't forget to try their famous chicken pot-pie, maple creme and age-old cheddar cheese.
How to reach: Flight from Boston/New York/Atlanta international Airports.
Best time to visit: Mid September-mid October.
Placid Panajachel, Guatemala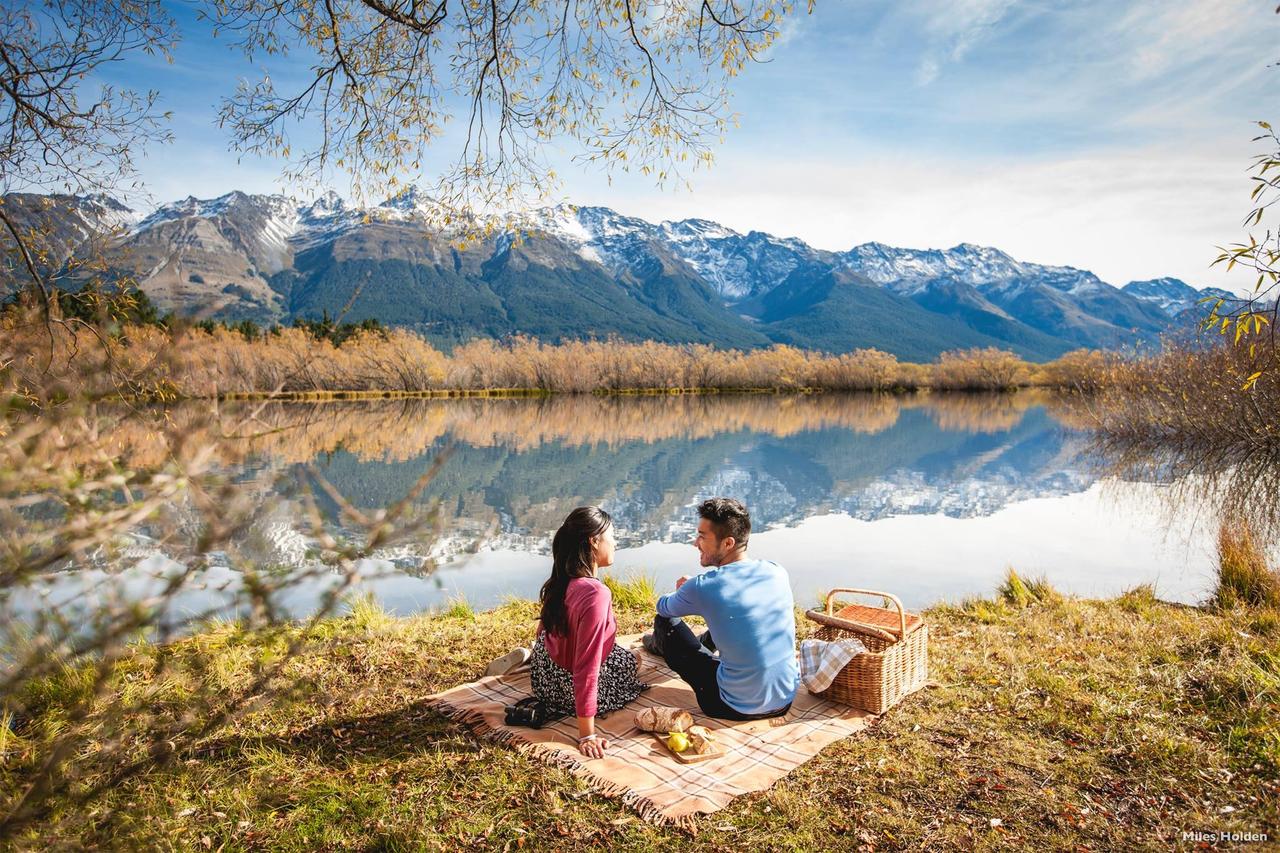 Image Courtesy: Honeymoon Havens
You and your newly-wed partner sitting by a breathtaking lake with a mountain at the backdrop with serenity all around you- is that the perfect picture of your honeymoon dream? Panajachel is one of those honeymoon destinations in the world that can make this dream of yours true. Swim, sail or simply sit by the Lake Atitlan quoting love poems to your partner...leave the place with a bagful of memories!
Things to do: Kayaking or parasailing; hiking to the butterfly farm; watch the stunning sunset over the lake; capture glorious moments in your camera.
How to reach: 3-4 hours Drive from Guatemala International Airport.
Best time to visit: November-March.
Lustrous Lapland, Finland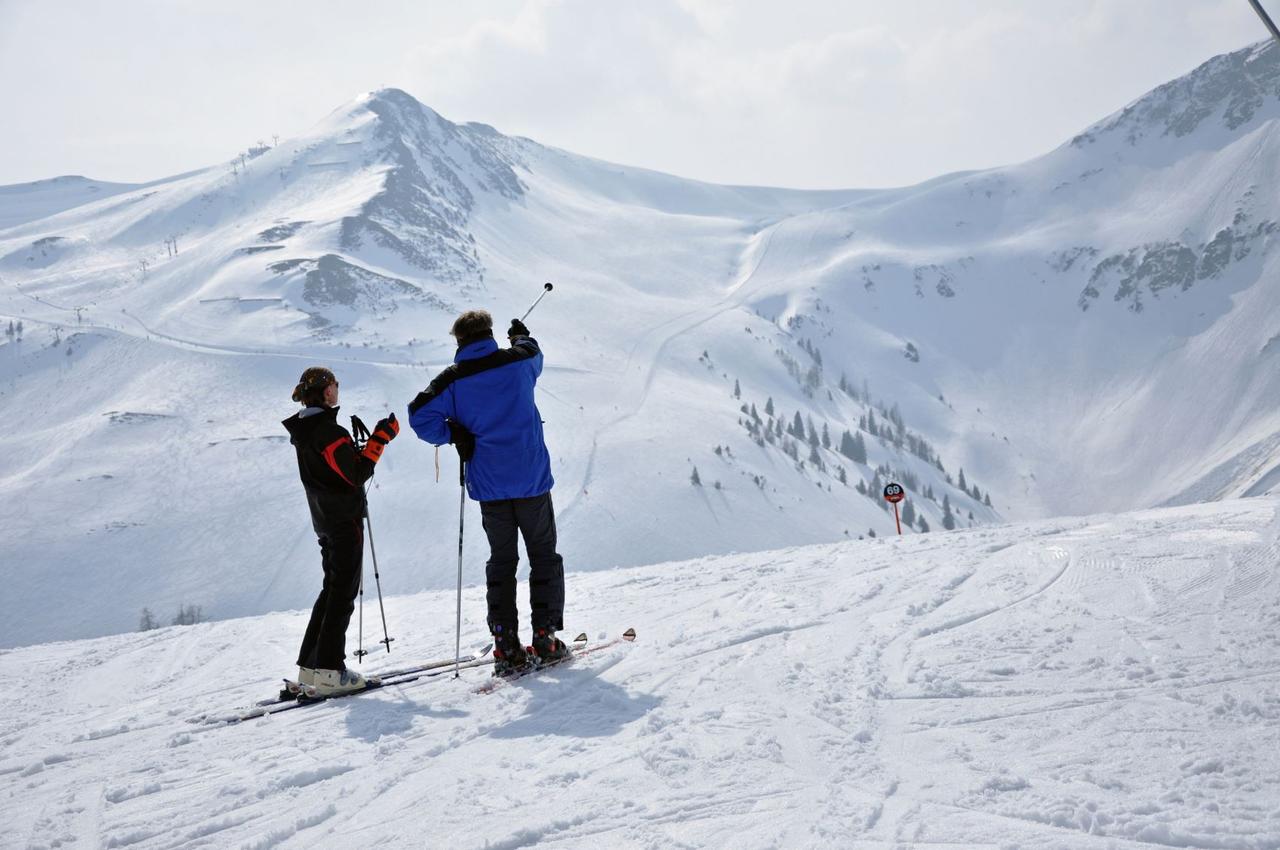 Image Courtesy: Dnata Travel
Get ready for a gleaming night on your honeymoon at Lapland! This should definitely be one of your must-add honeymoon destinations in the world list. Camp under the stars and behold the magnanimous Northern Lights! Get cosy in the tent and stay warm in each other's arms (and alcohol!)
Things to do: Witness the Northern Lights sky; go for reindeer safaris and Yllas' sauna Gondola; visit the Santa Claus village and the Lainio snow village.
How to reach: Flight from Helsinki International Airport to Kittila Airport, then 2 hours drive from Kittila to Lapland.
Best time to visit: Late February-March.
Your honeymoon should not be confined to the pre-conceived notions of so-called ideal honeymoon destinations in the world. If you want to make your own memories, you must look for unexplored destinations. Make your own love story.
Be the trendsetters by visiting new places for honeymoon and let the future couples follow you! When you book your tour, make sure you understand each and every inclusion and exclusion in your honeymoon package. Pack your bags keeping the weather conditions, terrain and your itinerary in mind. Keep some time flexible for spontaneous plans. Absorb every bit of your honeymoon to make it a memorable tale!
Take a look at our vendors list for some great honeymoon package deals.