Top 10 Honeymoon Destinations for Couples Who Like to Explore the World
Knotted and willing to travel? Plan your honeymoon destination in a way that's true to both of your personalities. Here, we share the top 10 love nooks that are ideal for the newly-married couple bitten by the urge to explore.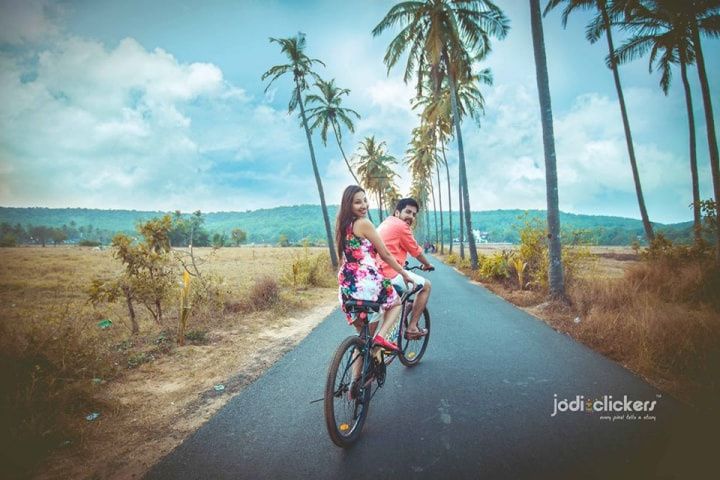 A honeymoon is not just about your first romantic holiday as a couple, but also an opportunity to indulge in new experiences together. And if the two of you connect with wanderlust in your souls, then it's the perfect way to sync your yin and yang together. So, we decided to put together the top 10 Honeymoon Destinations which should be on your to-do list for this beautiful time together! From the never-ending pool of destination around the world that a couple can spend their honeymoon at, we have rounded up the top 10 honeymoon destinations around the world that will satiate the travel bug in you. From some of the most romantic cities around the world to some of the most famous spots, our list of top 10 honeymoon destinations is a perfect fit for every couple who lives to travel.
Here are the Top 10 honeymoon destinations for couples who love to explore:
1. Italy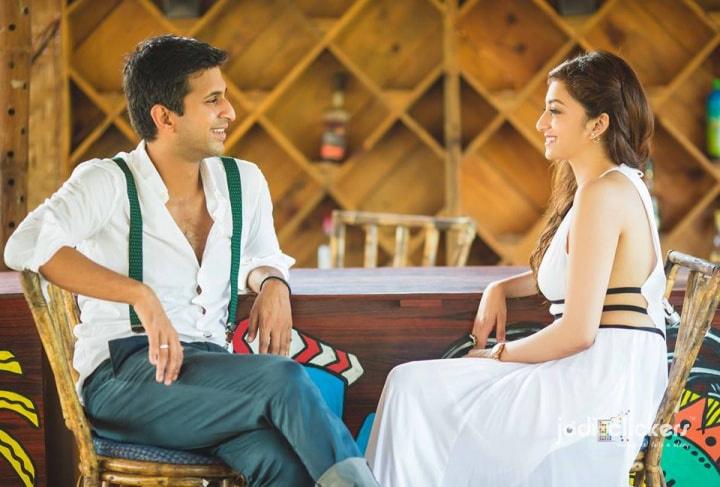 Welcome to the paradise of art lovers! From Michaelangelo and Leonardo da Vinci to street artists and their graffiti on the walls and streets of Florence, Italy offers 23 nerve centres to absorb great art. You can even pick up art lessons on the side here. Explore the country's architectural triumphs (preferably in a Fiat!), make Pasta in Bologne and eat an authentic Italian pizza, visit the Opera or the Juliet Club in Verona, the Italian Alps and much, much more.
Ensure that your Italian honeymoon includes enough to better even 'The Roman Holiday' with these details in mind:
Best Time to Visit: April-June, Mid-September to October
Places to visit: Venice, Lake Como, Amalfi Coast, Capri, Italian Riviera, Verona, Tuscany
Get Clicked at: Juliet's Balcony (Verona), Venetian Waterways, Apulia's Itria Valley, Sistine Chapel, Rooftop views from Florence's Cathedral
2. New Zealand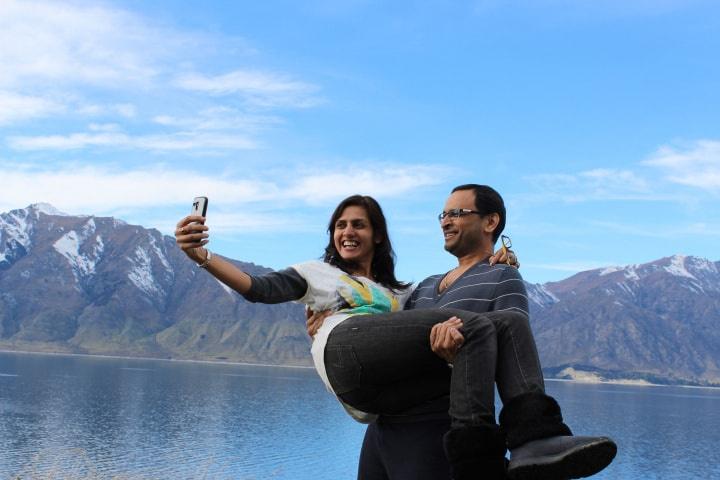 New Zealand is a place where everything pops out to you as if from a Fairy tale book. The Sunderland Falls at the Milford Sound, jungles of Coromandel Island, the virgin beaches and beautiful vineyards of Waiheke Islands…New Zealand promises nothing less than your dreamiest honeymoon at some of nature's best habitats. And if you plan your honeymoon trip accordingly, you can stargaze through its dark night skies, go on boat cruises or hot air balloon trips, skydive or go riding to your heart's content.
Best Time to Visit: Fall Season (March, April, May)
Places to visit: Christchurch, Franz-Josef Glacier, Waitomo Glowworm Caves, Queenstown, Auckland, Waiheke Island, White Island, Bay of Islands, Milford Sound
Get Clicked at: Auckland Sky Tower, Rangitoto Island, Blue and Green Lake, Hobbiton Movie Set
3. Japan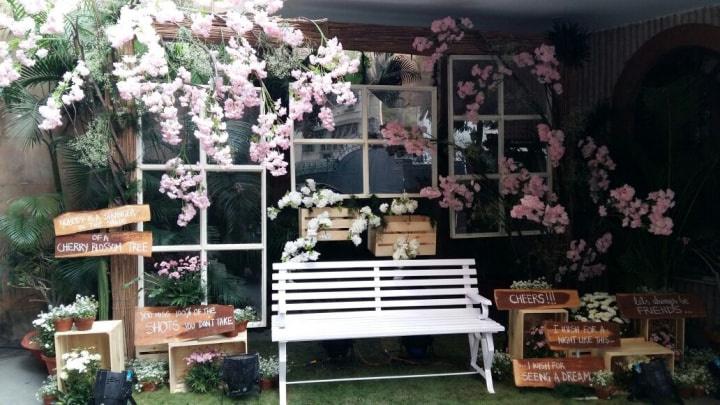 Experience some of the best gourmet food of Japan to realize why it is one of the top 10 honeymoon destinations for foodie couples. Go on a seafood spree at Shimoda to gorge on the best seafood in the world. Try the delicious squids, baked fish and kinmedai, some mouth-watering Tempuras, Sukiyaki and Karaage & the Marioka's bowl of soba and fried octopus balls of Osaka while you're in Japan. You can also opt for an eye-feast with the Cherry blossoms, Mount Fuji
Best Time to Visit: March to May, September to November
Places to visit: Beaches in Ishigaki, Kyoto, Tokyo, Sagano Scenic Railway, Mount Fuji
Get Clicked at: Shibazakura festival (Mount Fuji), Hanami Boat rides, nighttime skies near Lake Mashu, Okinawa Coral Reef, Arashiyama Bamboo Grove
(Image - An inspirational cue of bringing in Japanese elements into your wedding decor)
4. Dubai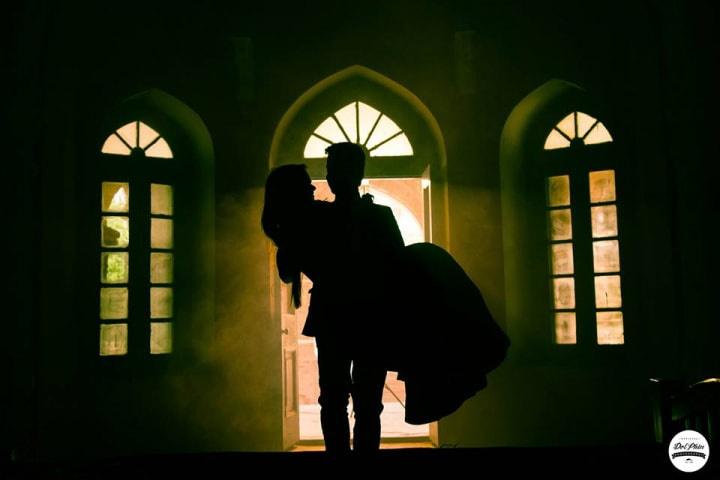 Desert romanticism, Arabian nights anyone? Find this and much, much more if you choose this Arabic location as your honeymoon destination. Opt for belly dancing and desert nights under the stars. Enjoy the beach by early day. Go wild during the shopping festival at the Dubai Mall. Spoil each other with gold and textiles at the Deira souks. And head to Palm Jumeirah and Old Dubai for a rounded experience.
Best Time to Visit: November to March
Places to visit: Burj Khalifa, Burj al-Arab, Palm Jumeirah, Dubai Mall, Deira Souk
Get Clicked at: Desert Safari, 4WD Dune Safari, Burj Khalifa, Miracle Garden, Dubai Creek, Dubai Fountain, Al Bastkiya
5. France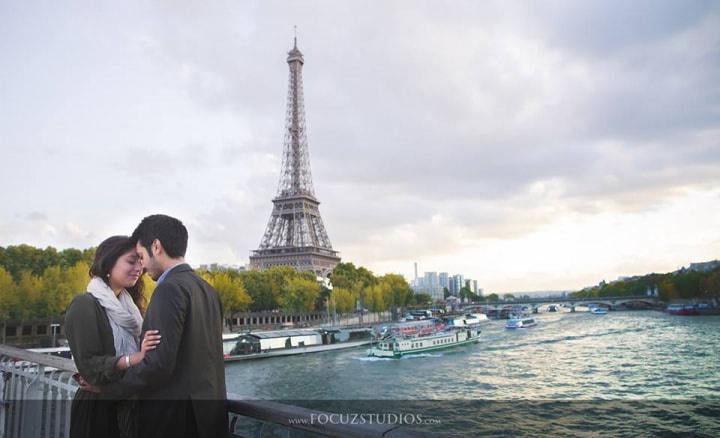 Thinking of a romantic let's-get-to-know in the city of romance? You couldn't be more classical in your approach! Couples who want culturally extravagant honeymoons can plan their trips around the Bourges Spring Music festival, Fourvière multidisciplinary festivals or Avignon festival exhibiting works of theatre, dance, visual arts and music. If you love dancing and folk music, make sure you attend the World culture festival, Paris Autumn festival and the Cannes Dance festival.
Best Time to Visit: April-June or September to November
Places to visit: Pont Des Arts, Louvre, Little Venice, Saint Valentin, Epernay
Get Clicked at: Eiffel Tower, Love Gardens at Cheteau De Villandry, Miroir des Quais, Pont des Arts, The 'I Love You' Wall

6. Jordan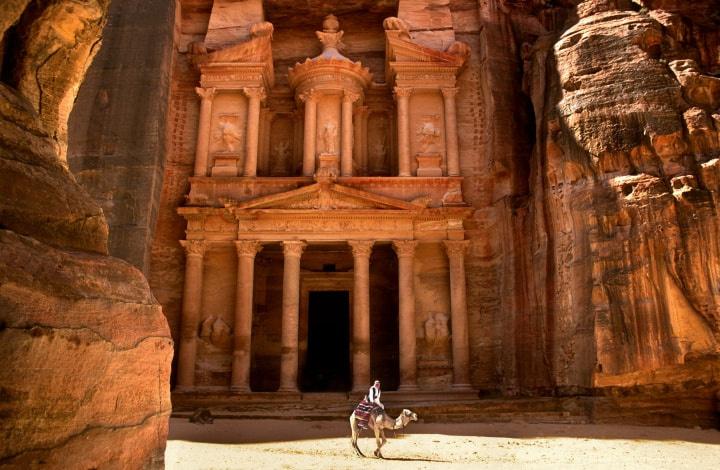 Photo Courtesy: Wikipedia
Jordan could be one of the top 10 honeymoon destinations for couples who keep exploring new ways of adventures in life. Go hiking to find incredible canyons and rock walls in Petra or drive through the Wadi Rum sand dunes with your partner clenching on to you. Feel the chill while skydiving, again at Wadi Rum.
Best Time to Visit: March to May
Places to visit: Coral reefs in Aqaba, Wadi Rum, Dana Biosphere Reserve, Amman, Petra,
Get Clicked at: Umm Qais, Dead Sea, Ruins in Jerash, Jordan's Desert Castles near Petra, Downtown Amman, Wadi Mujib
7. Tanzania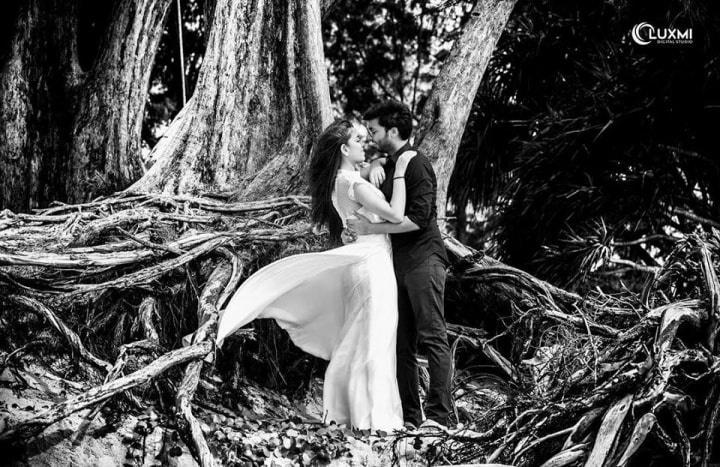 Imagine hundreds of zebras and wildebeests running by your jeep while you sit astounded by these wildlife marvels. If you just adore wildlife, plan your honeymoon around the great annual migration at the Serengeti National Park. Don't be alarmed if you see a leopard walking past by your resort while you sip your evening coffee!
Best Time to Visit: June to October
Places to visit: Mount Kilmanjaro, Serengeti, Lake Victoria, Mount Meru, Pemba Island
Get Clicked at: Cheetah's Rock, Kikuletwa Hotsprings, Lake Chala, Mount Kilminjaro
8. Thailand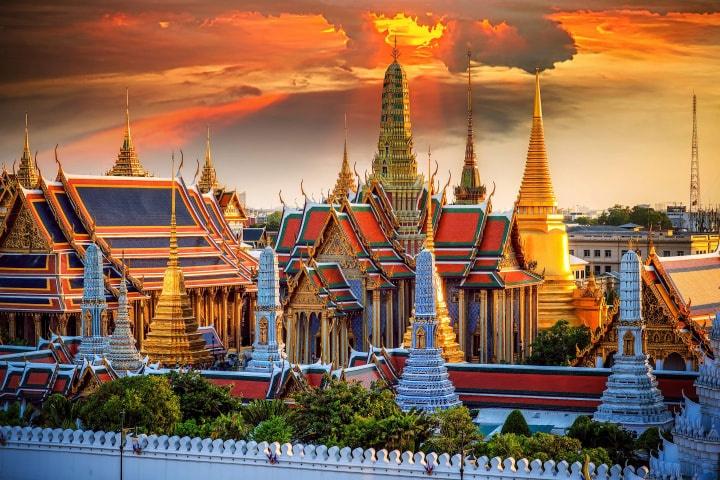 Fun, Sun and Rejuvenation on the cards for you after a hectic wedding schedule? Find your comfort zone in Thailand. In fact, fitness enthusiastic couples can spend a rejuvenating vacation in a holistic spa or a yoga centre at one of the fitness sanctuaries in Koh samui. There are some very effective health centres at Kamalaya where you can choose from a wide range of wellness programmes to suit your purpose.
Best Time to Visit: All year around
Places to visit: Koh Samoh, Krabi, Phuket, Hua Hin, Chiang Mai
Get Clicked at: Floating Markets, Chinatown, Grand Palace, Wat Pho, Wat Arun, Octave Rooftop Bar, Wat Saket, Railway Market
9. Brazil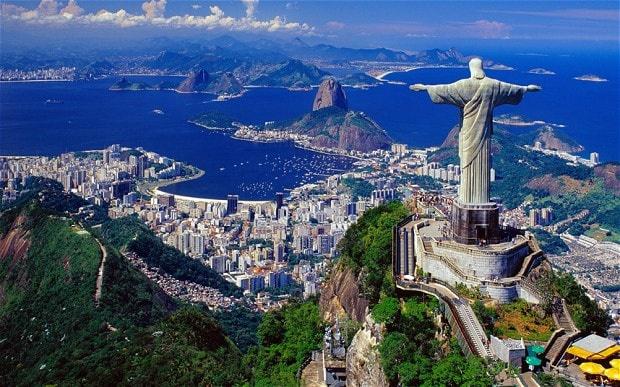 There's a reason why Brazil has a full song to give homage and honours! Peace, party, dance and fun - it's a heady mix of it all. And that's why livewire couples will find it as the perfect pick as their honeymoon destination. Drink, dance and have endless fun all night at some of the most happening nightclubs and beach parties in the world. This is a place for couples who don't believe in the idea of 'too much fun'! Get drenched in the lively and soulful Latin American music on your honeymoon carnival.
Best Time to Visit: March, April and May
Places to visit: Rio De Janeiro, Amazon river cruises, Fernando de Noronha
Get Clicked at: Iguazo Falls, Paraty in Costa Varda, Christ the Redeemer, Hotel Unique, Sugarloaf Mountain, Copacabana Beach
10. Greece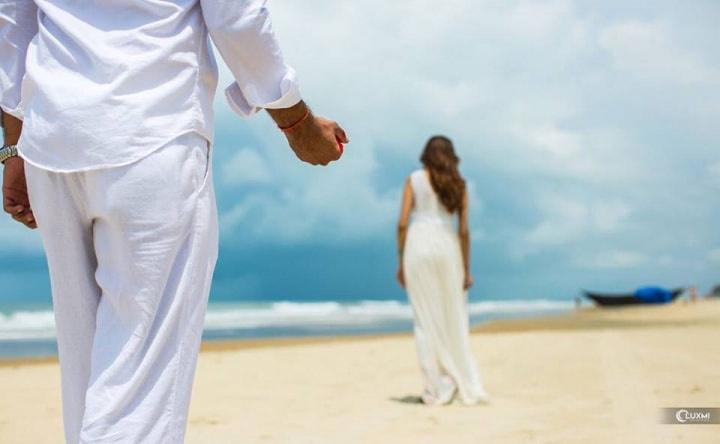 Stroll amidst the vibrant cave houses of iconic town Santorini, walk down the streets of cities Oia and Fira or sit back at a quaint cafe to watch the gorgeous sunset with your beloved. Greece is for couples who just want to wander in the historical country filled with stories and mysteries.
Best Time to Visit: Mid-April to Mid June, September to October
Places to visit: Santorini, Nafplio, Lesbos, Naxos, Athens, Monemvasia, Rhodes Island
Get Clicked at: Parthenon, Temple of Zeus, Church of Agia Sofia, Milos, Mythonos, Skiathos, Melissani Cave, Symi town
Why should you stick to the cliché when you can customise your own honeymoon? Break the norms and give your partner the vacation of a lifetime. Hum to the tunes together to create that eternal love song. We hope you feel satiated after through our brilliant list of top 10 honeymoon destinations across the world. From destinations to the perfect time to visit, this listicle will give you a rundown of everything you could possibly need to have the honeymoon that you truly deserve.
Tell us what you plan for yours in the comments below.