A Tailor-made Guide to the Perfect Honeymoon in Singapore
Zeroed down on a honeymoon in Singapore finally? Here's all you need to know and all you need to do while you're taking a stroll through the city.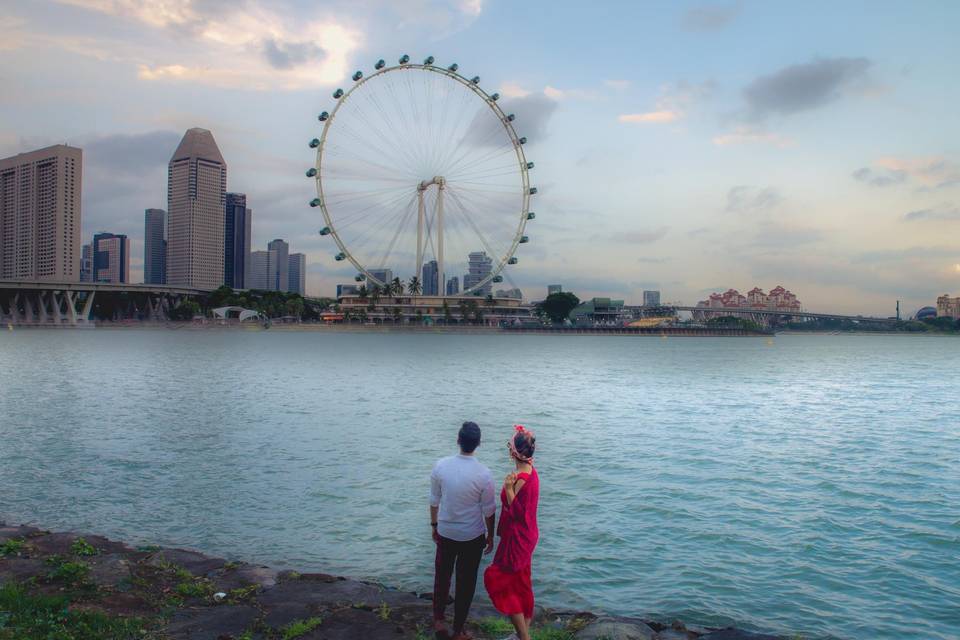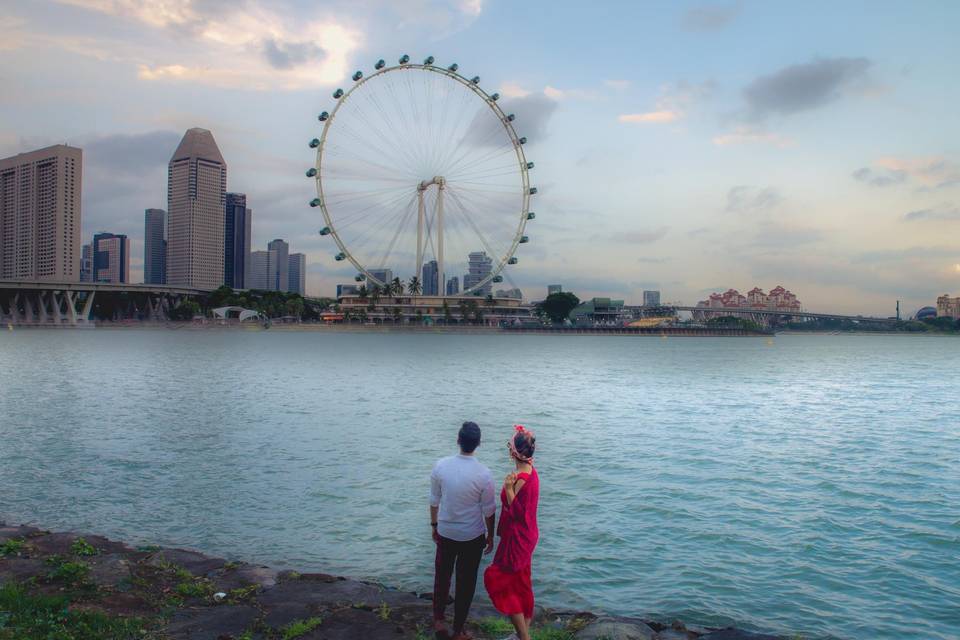 Image Courtesy: Bruised Passports
Apart from being one of the most visited places, Singapore is easily one of the best honeymoon spots in the world. The city offers a wide range of interesting and exciting activities and has something for every kind of honeymooner making it easy to explain why Singapore is preferred by the lovebirds.
Its grand lifestyle and culture interest those that love shopping and partying, while its cosmopolitan culture allows honeymooners to enjoy the best amalgamation of different cultures through foods and festivals. For the couples that are looking for grandeur, there are way too many luxurious hotels with cutting edge interior design that they'd love to stay in.
Last but not the least, a honeymoon in Singapore promises you great food and cuisines from all over the world that is surely going to impress your taste buds.
Now that we've established that you've made the perfect choice by planning a honeymoon in Singapore, let us help you with the places you must visit, the experiences you must takeaway and the foods that you must taste. So scroll through for the perfect itinerary of a honeymoon in Singapore.
Places-to-Visit List
Shop-hopping at Orchard Road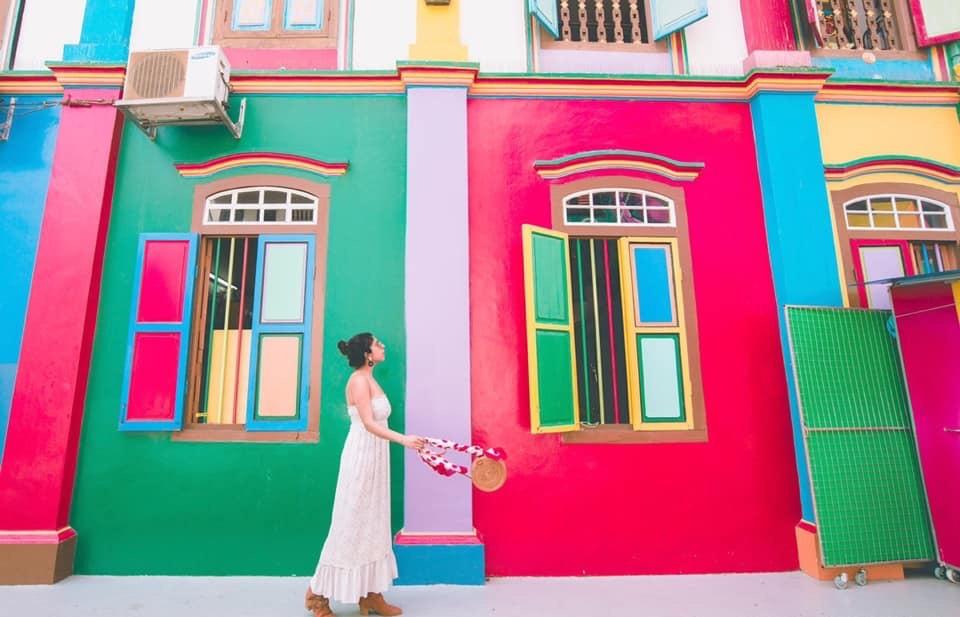 Image Courtesy: Bruised Passports
If you two are the shopaholic lovebirds who love shop hopping, Orchard Road is the fashion street in Singapore that is filled with luxury shopping malls, restaurants and hotels. It is a 2.2 km stretch of shopping and entertainment that'll keep the honeymooners happy and busy. Shop-hopping at Orchard Road is more fun than it sounds!
Eve to His Adam at Gardens by The Bay

Image Courtesy: Thrillophilia
For the honeymooners looking for beauty and serenity on their honeymoon in Singapore, Gardens by the Bay is a modern green space that occupies 101 hectares in central Singapore. This place was created for an international design competition and the project was aimed to seal Singapore's title as a "City in a Garden". Be the Eve to his Adam and make sure to click pretty pictures while at it!
Spice It Up With Sentosa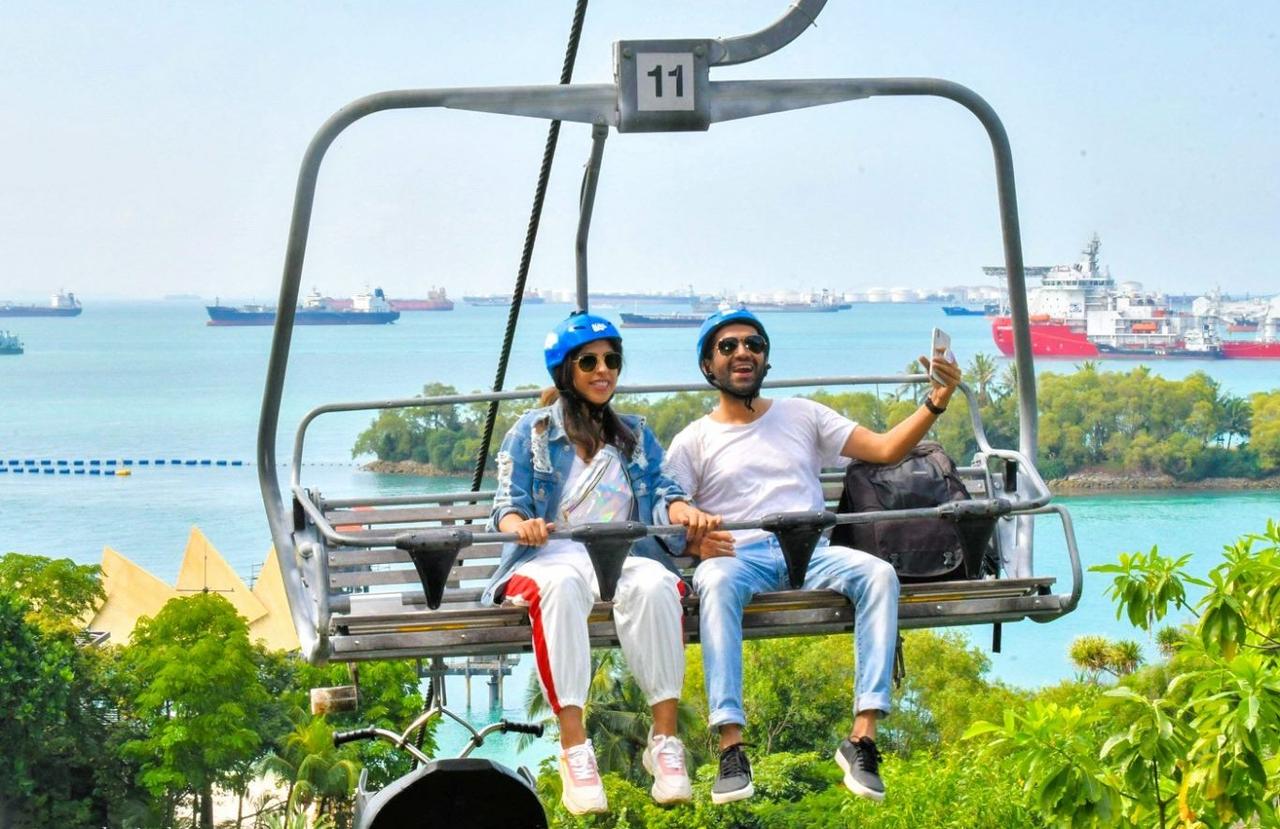 Image Courtesy: Bruised Passports
If exciting rides, adventures and ecstatic thrills are what you're looking for on your honeymoon in Singapore, Sentosa Island is a must-visit for you to enjoy water rides, roller coaster rides, live shows, rock climbing, river rapid, Jurassic Park adventure and so on. Spice it up with Sentosa!
Live The Madagascar Life in Nocturnal Zoo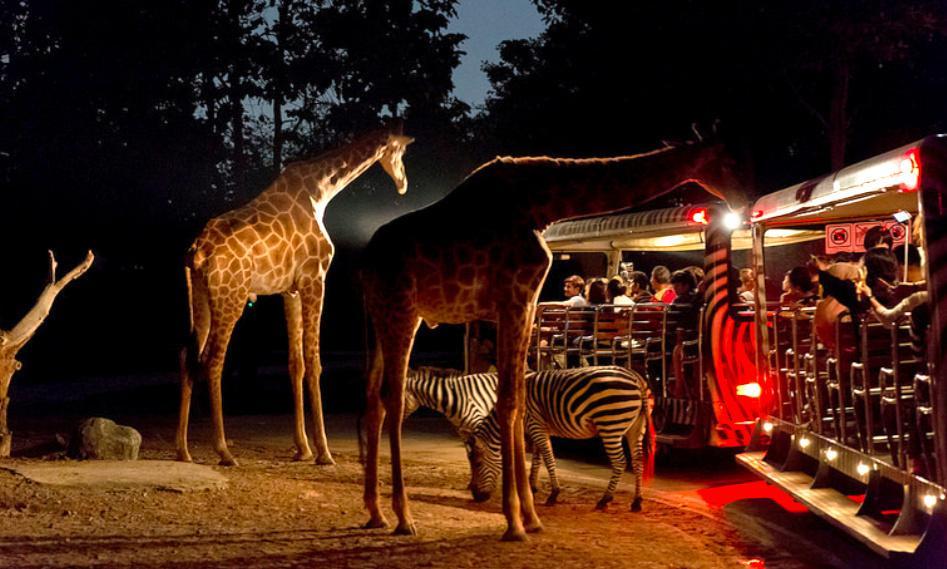 Image Courtesy: BeFreeTour
The night safari in Singapore allows honeymooners to be greeted by about 2,500 resident animals after the sun goes down along with some endangered species like the Asian elephant, Malayan tapir, and Malayan tiger. For the couples that are a night owl and wish to explore the park on wheels, a 35-minute long tram ride is what you must look forward to. Make sure to take a snap when one of the tigers decide to jump on your way!
Things-to-Do
Romantic Dinner in the Singapore Flyer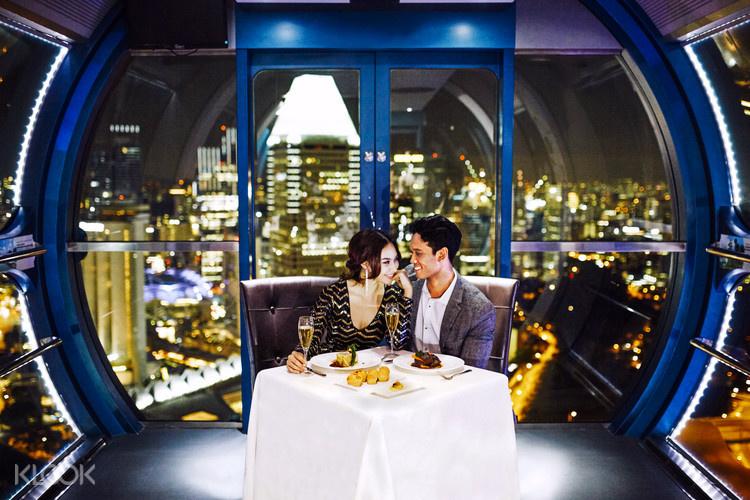 Image Courtesy: Klook
While it definitely isn't an ordinary structure, the Singapore Flyer is one of Asia's largest observation wheels that can see some parts of Malaysia and Indonesia by taking you takes you as high as a 42-story building to enjoy a spectacular view of the city. Honeymooners can also take a special in-flight package and enjoy some great food in the flyer with 360-degree city views. What more? You get to spend time with your better half on a romantic dinner in the clouds!
Dancing Shoes on, at Clarke Quay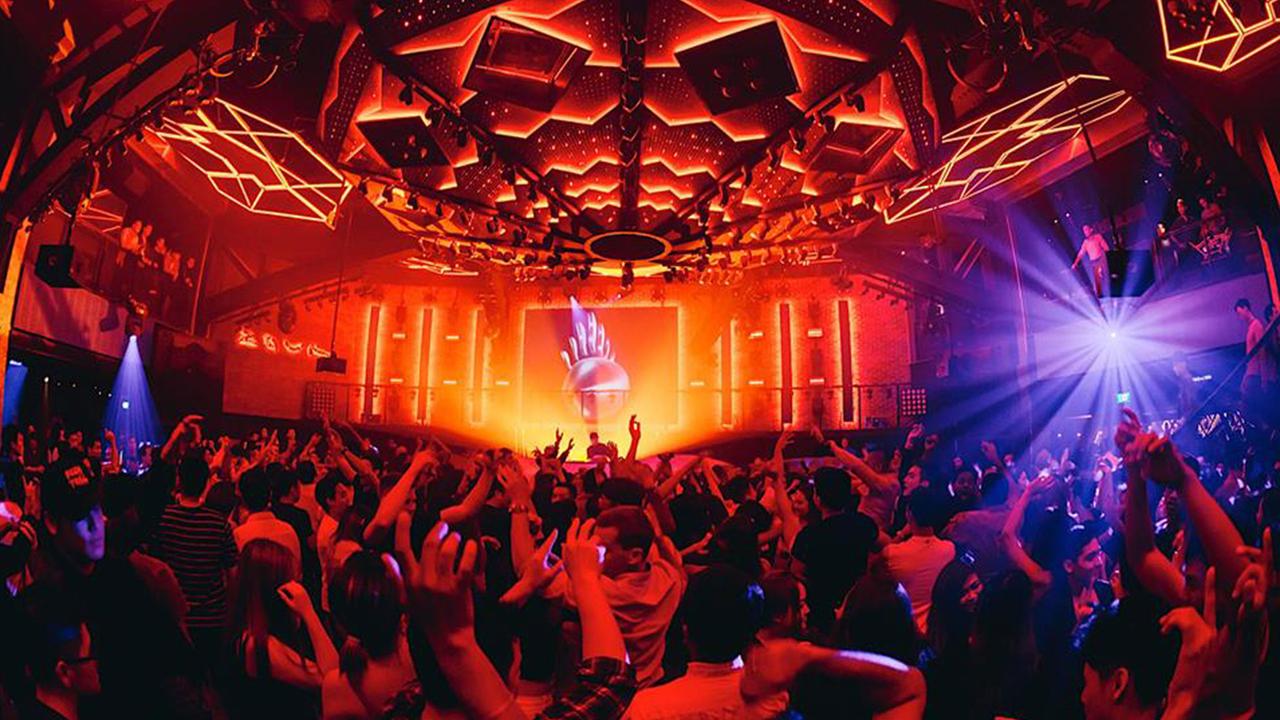 Image Courtesy: Zouk
What's a honeymoon essentially, without some dancing and drinking especially for the millennial couples who want to dance their shoes off? For our party animal packs, Clark Quay is a premier nightlife hub in Singapore that transforms into a lively and vibrant nightspot as soon as the sunsets. Get your dancing shoes on and sip on some whiskey, on the rocks!
Be a Tourist at Helix Bridge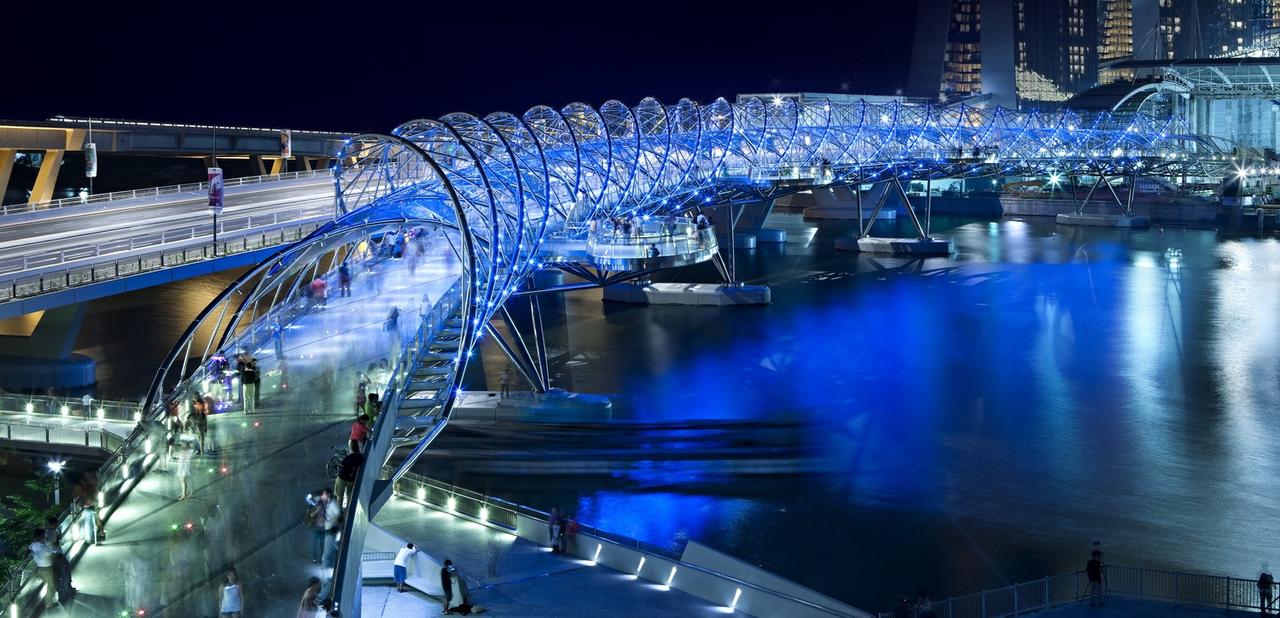 Image Courtesy: Pinterest
Known as the world's first curved double Helix bridge, this one is a remarkable piece of architecture that is sure to interest those that travel to experience infrastructure. Honeymooners can take long romantic walks and spend some quality time with each other on the Helix Bridge and also click pictures as memories of the beautiful place.
Authentic Foods-to-Try
Savory Chili Crab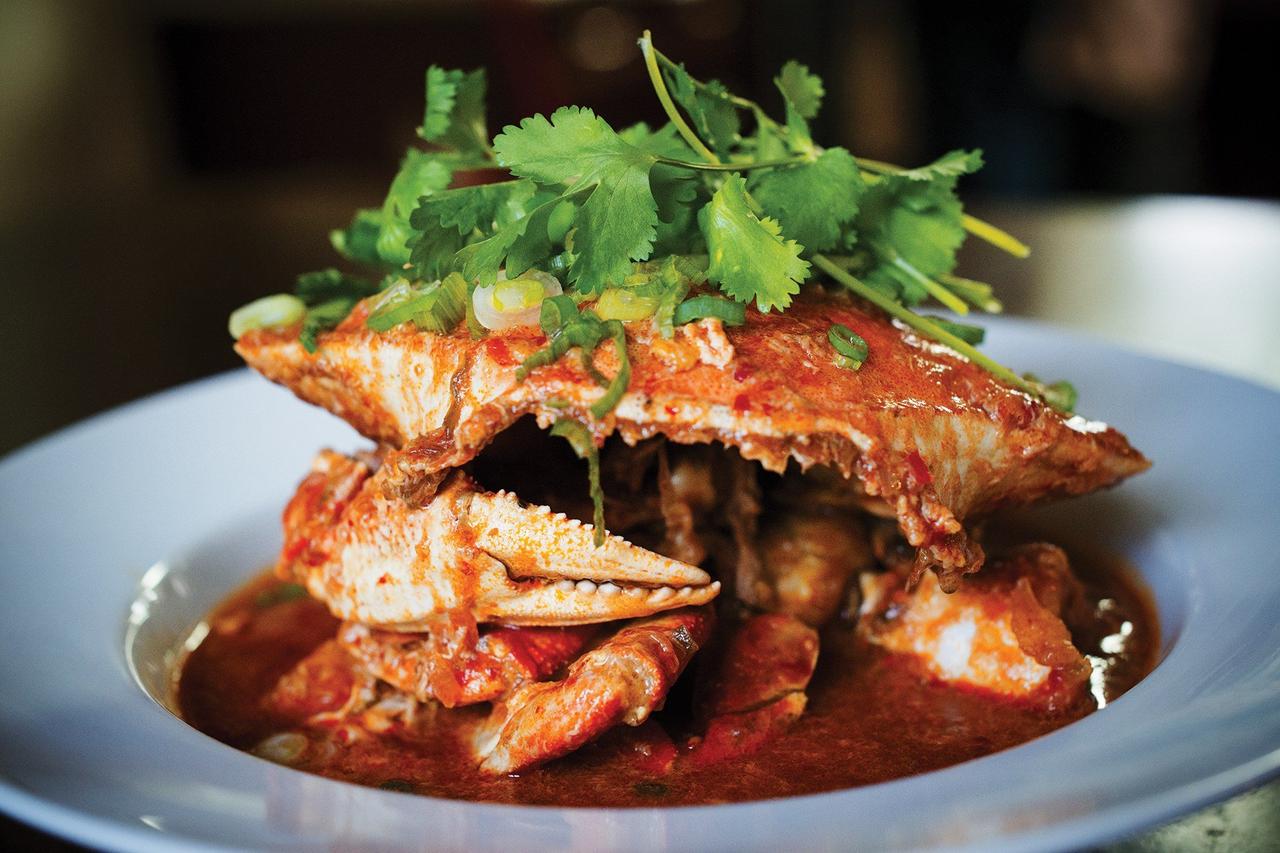 Image Courtesy: Epicurious
While chilli crab is known as the national dish of Singapore, it is one of the iconic seafood dishes that every couple on a honeymoon here, must try. Amongst the many ways Singaporeans cook this dish, the two must try are crab with a spicy tomato chilli sauce and the one with black pepper sauce. What a crab!
Place to Eat: Mellben Seafood, a local Tze Char restaurant
Appetizing Murtabak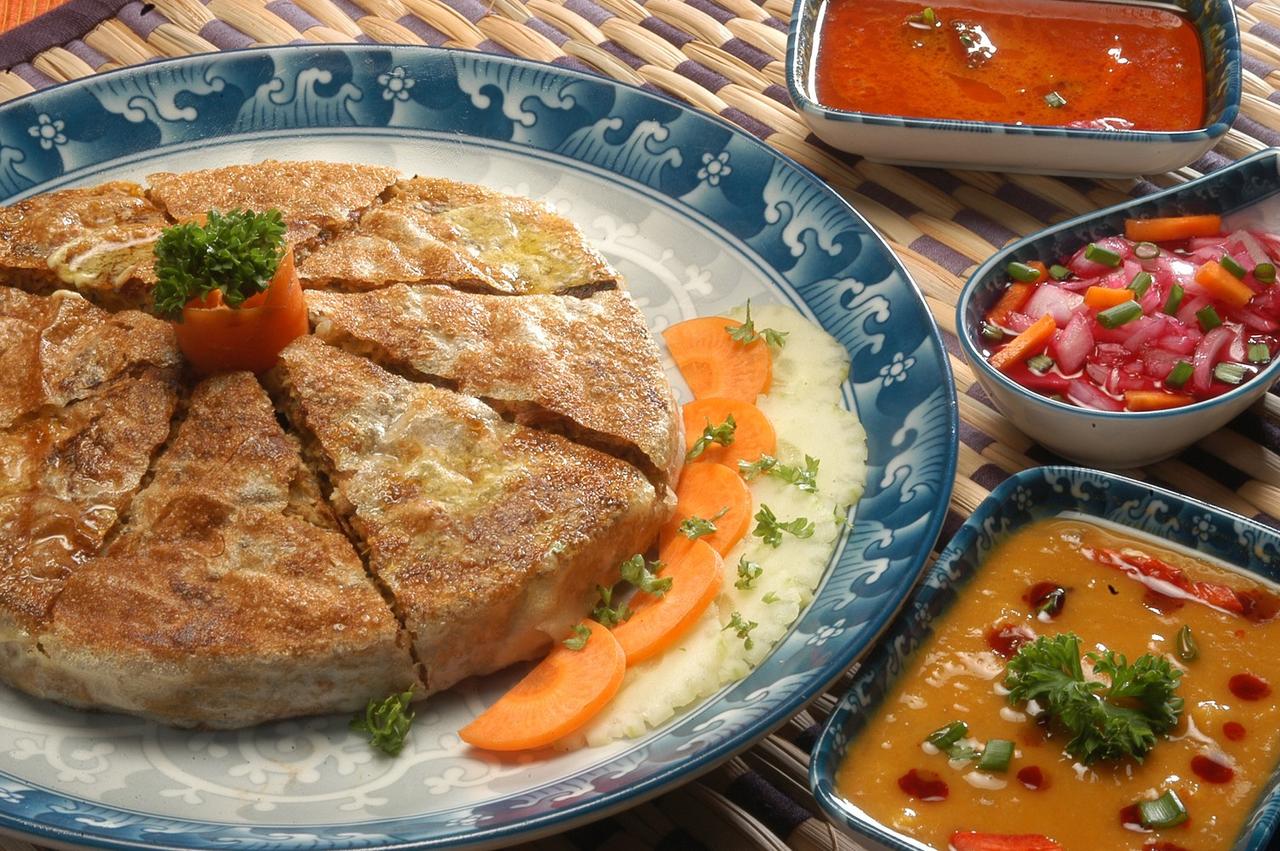 Image Courtesy: Pinterest
Murtabak is a fluffy folded omelette pancake that is highly recommended as a dish not to miss on your honeymoon in Singapore. The popular stuffing in the fluffed up omelette pancake is that of chicken, beef or mutton. So, for the meat lovers, Murtabak is going to be a sure treat. Slurpy good!
Place to Eat: Singapore Zam Zam
Delectable Roti Prata
Image Courtesy: Gotravelly
For the true blue desis on a honeymoon who miss Indian food, while travelling, Roti Prata is the Singaporean version of our Rotis. The signature Singaporean dish is a flatbread with Roti meaning bread and Prata meaning flat. This simple and tasty pancake-like flatbread is served with a meat-based or a vegetable-based curry that is surely going to reduce your cravings. Proud Indian!
Place to Eat: Komala Vilas Restaurant
So, are you ready for a kickass honeymoon in Singapore? Well, we are sure you are. For those of you that do not have a planned itinerary, keep this article handy and we promise you a super-romantic and fun honeymoon in Singapore filled with lots of wonderful experiences and great food.
How excited are you for your honeymoon in Singapore after reading this article? Tell us in comments and get in touch with our vendors who will help you plan your honeymoon one seamlessly.