Kajal Aggarwal & Gautham Kichlu Set Honeymoon Goals in the Maldives
Kajal Aggarwal's honeymoon in Maldives is a perfect romantic soiree and how! Read all the traveling details from her dreamy honeymoon with Gautam Kitchlu here.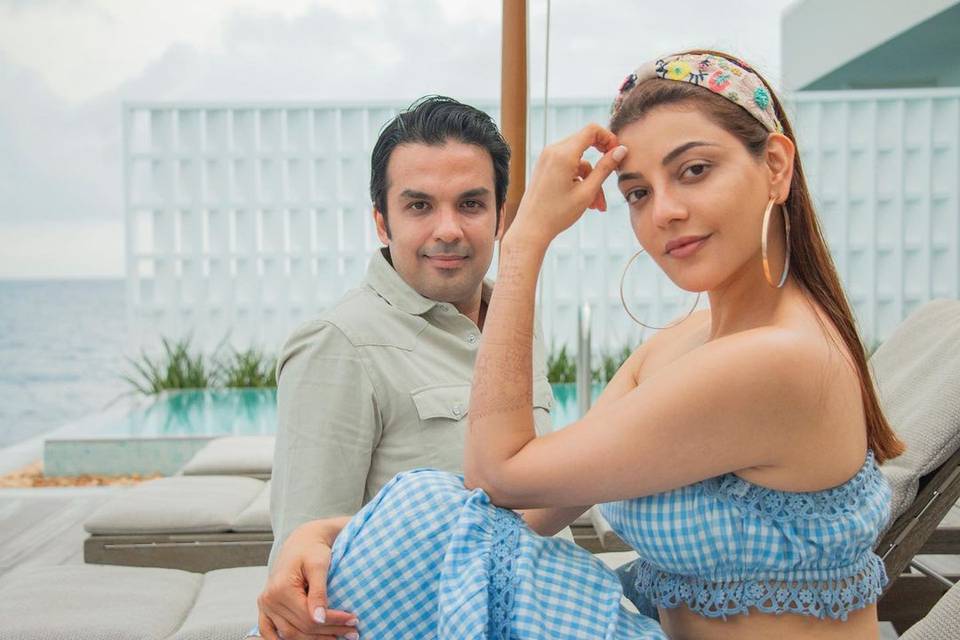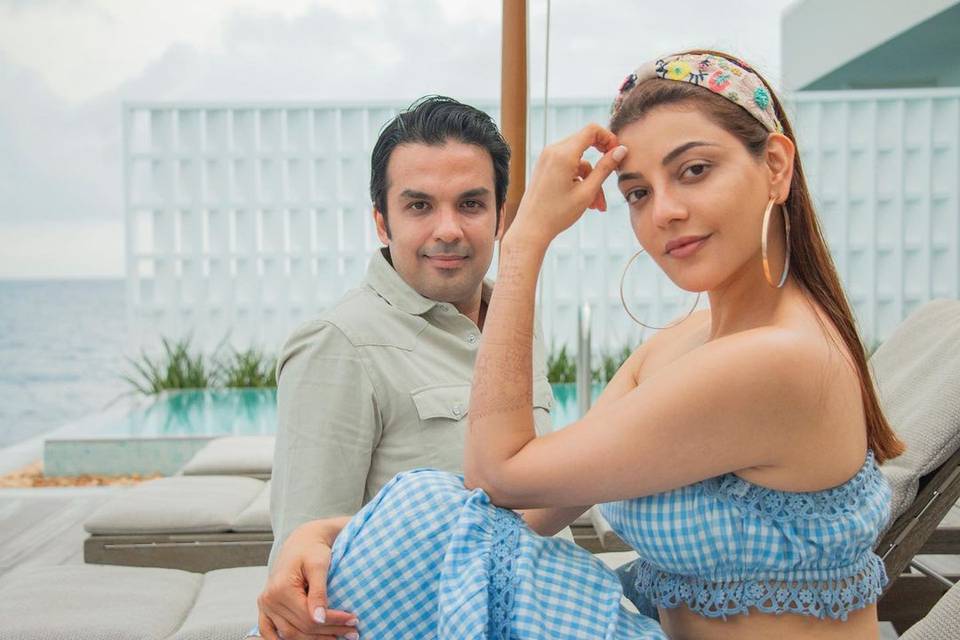 Image Credits - Kajal Aggarwal
Famous Actress Kajal Aggarwal and her husband Gautam Kitchlu – a renowned business professional flew to Maldives for their honeymoon soon after their intimate wedding in Mumbai. From Maldives, Kajal shared spectacular pictures of herself rejoicing near the beach with her husband, snorkelling and rejoicing in a luxurious stay in Maldives.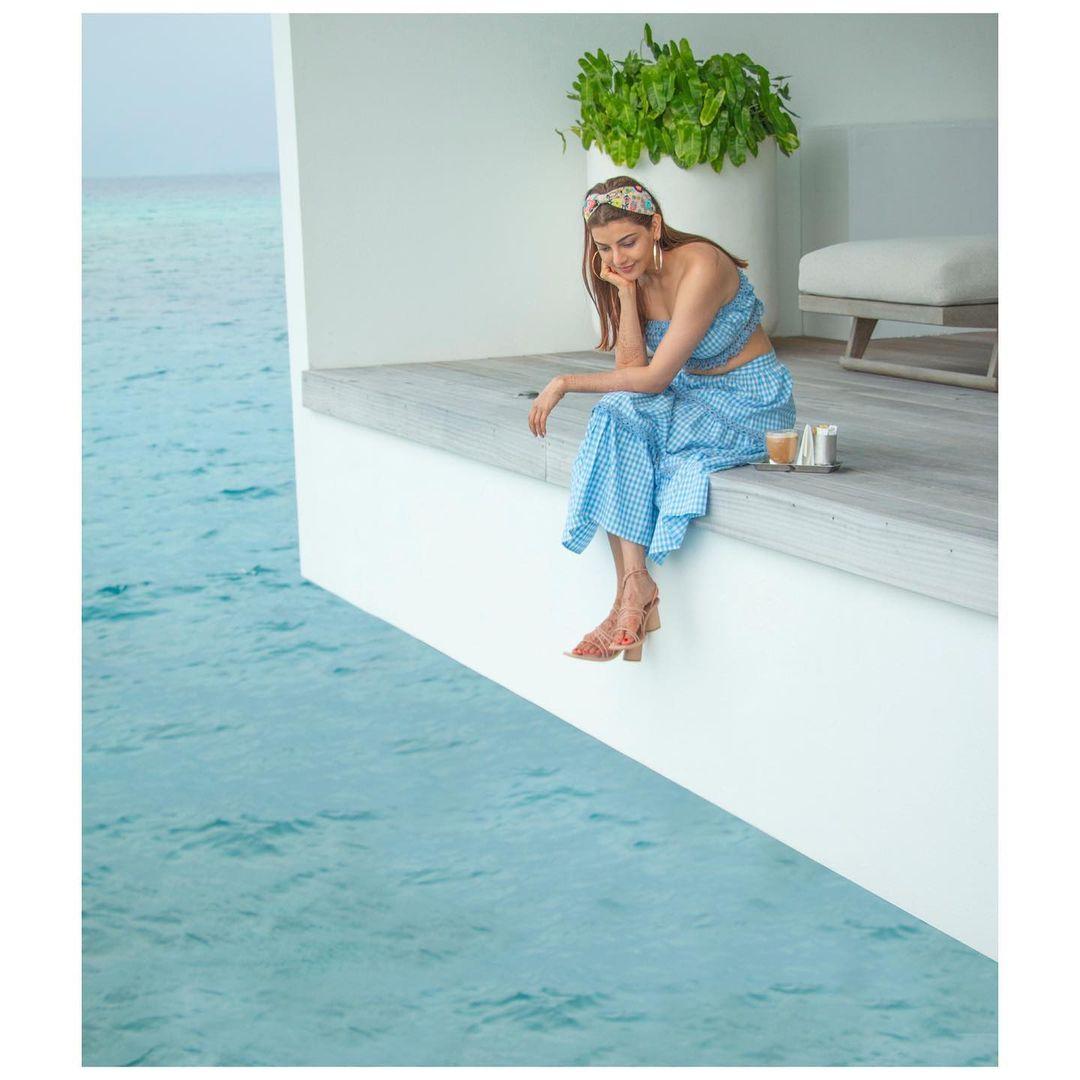 Image Credits - Kajal Aggarwal
Here we can see Kajal and Gautam revelling in the pristine waterfront background. Kajal looks akin to a water baby who is drenched in the enchanting beauty of unruffled water bodies. Further, scenic pictures that she shared created a stir on social media and thereby set honeymoon/travel goals for many.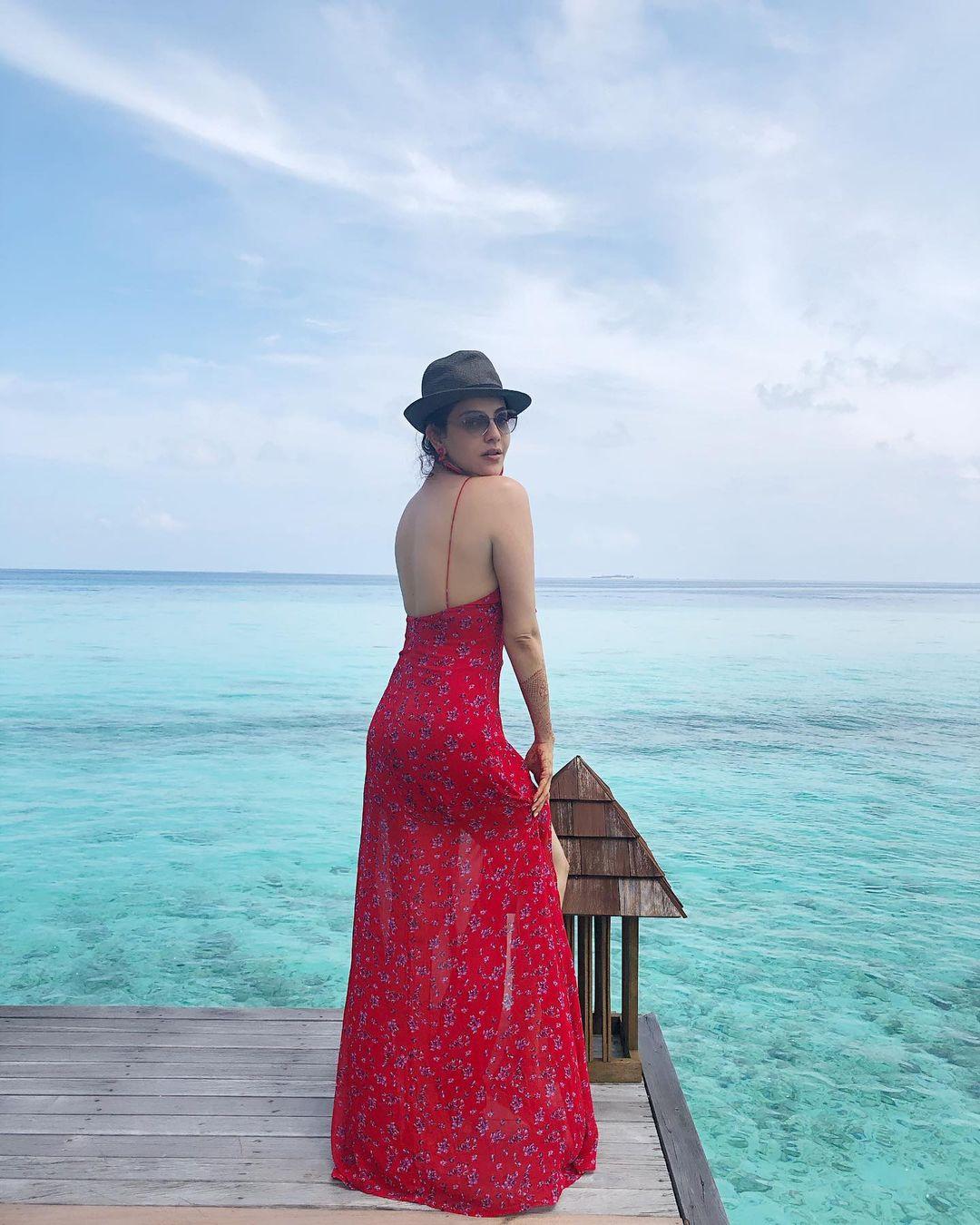 \
Image Credits - Kajal Aggarwal
Now Let us delve into the places she visited to know why Maldives is a wonderful realm for all the honeymooners.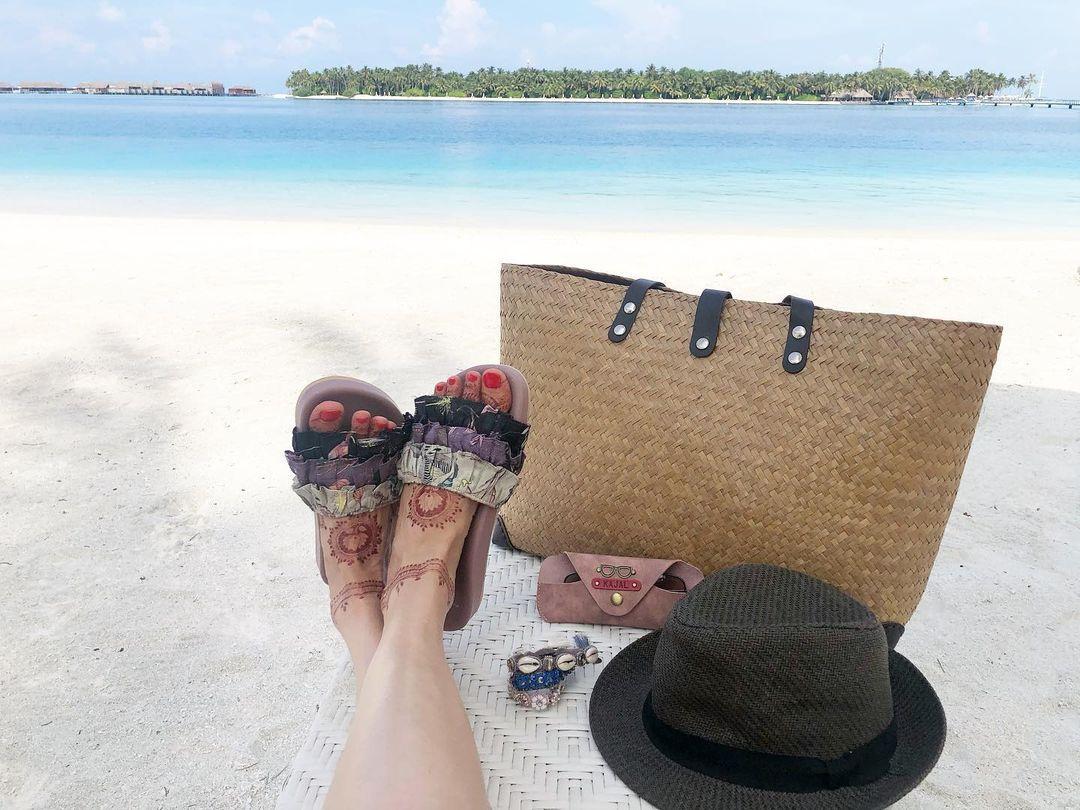 Image Credits - Kajal Aggarwal
Their Staycation at Conrad Maldives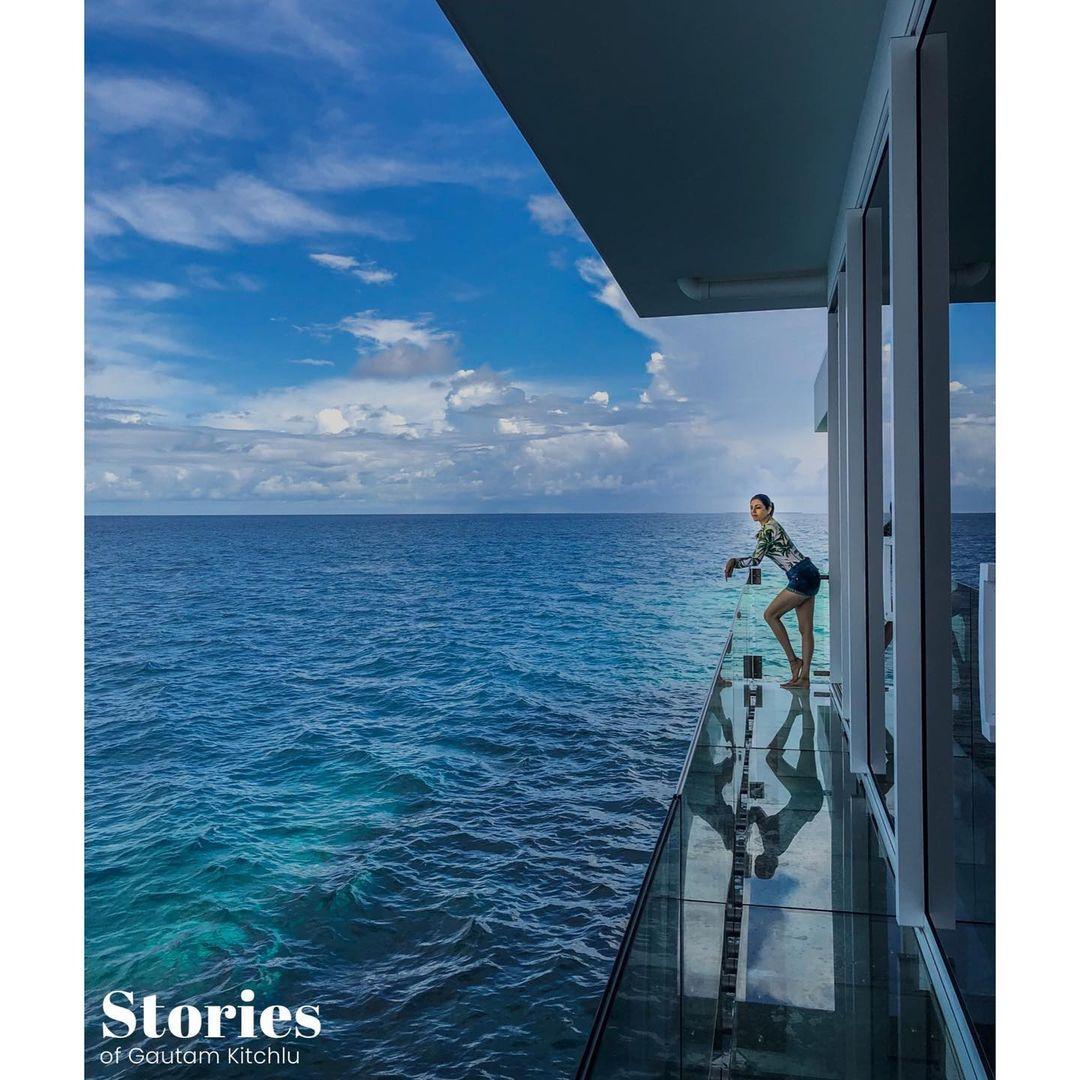 Image Credits - Kajal Aggarwal
Rangali Island in Conrad Maldives is the first resort to showcase water villas built on stilts above the lagoon and offer undersea dining at its restaurant Ithaa. Conrad Maldives Rangali Island is one of the premier island destinations worldwide. Here we can see Kajal posing in an aww inspiring way. She is adorning a cap and a red dress. Out of all the aww inspiring unruffled scenic views that she shared on social media - this one looked the finest! Yes, the duo looked mesmerised in this pristine splendour as we see them posing and sharing ecstatic honeymoon moments.
Rising in Love amid aquatic beauty and underwater property, 'The Muraka'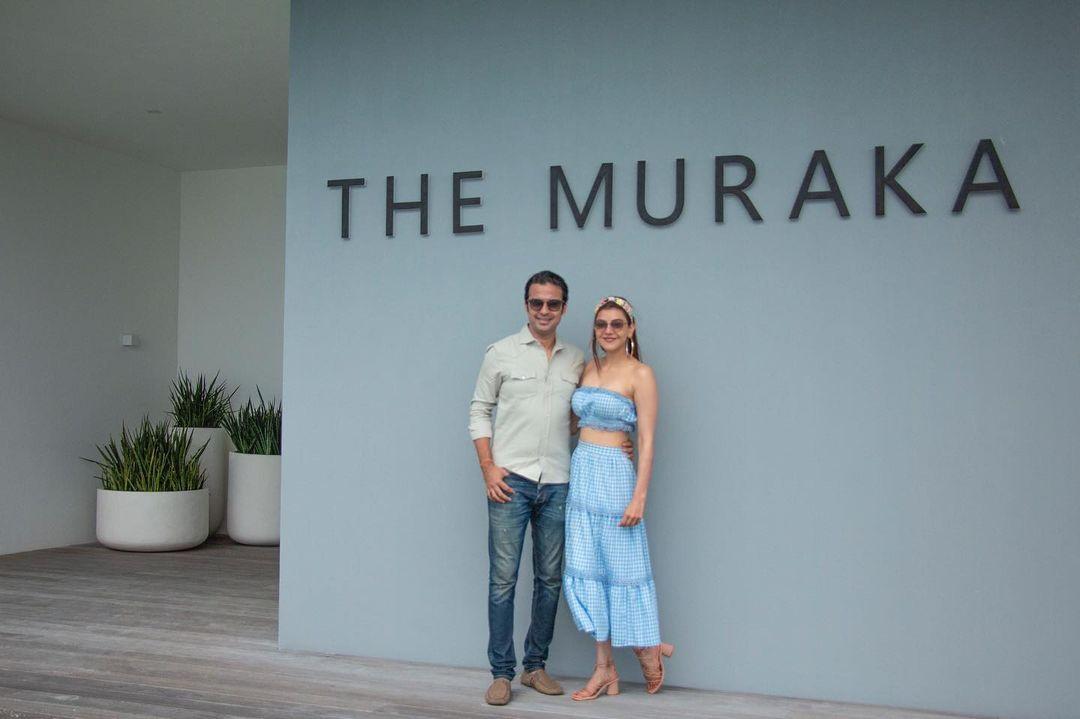 Image Credits - Kajal Aggarwal
She further shared a treat for our eyes as we saw her enjoying in The Muraka property. The Muraka is the world's first undersea residence where there are underwater villas. With its own private seaplane platform, it is connected by jetty to Conrad Maldives Rangali Island by Conrad Hotels, owned by Hilton Worldwide in the Maldives. Here it is visible how they are basking in the wondrous property where the beautiful room is covered with a glass, providing an incredible view of the underwater realm.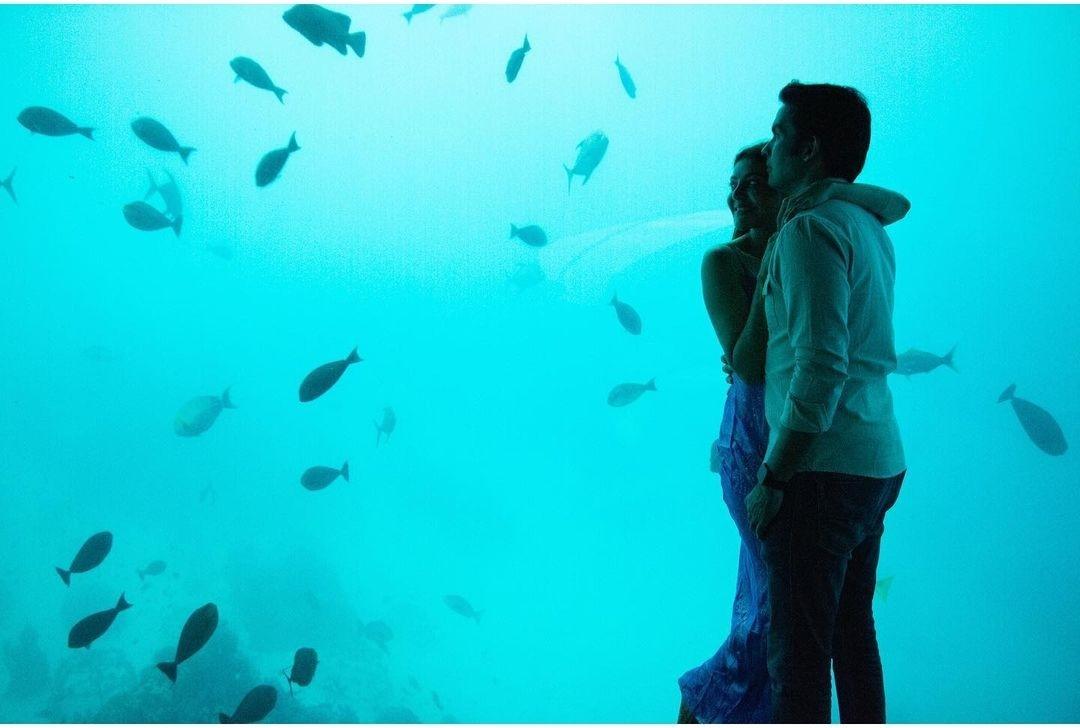 Image Credits - Kajal Aggarwal
As Kajal poses with Gautam inside that room, one can view the expansive blue underwater world, sprawling fishes in the background. In most of the captures, Kajal and Gautam are gazing at the beauty of their underwater room with distinct kinds of fishes swimming around.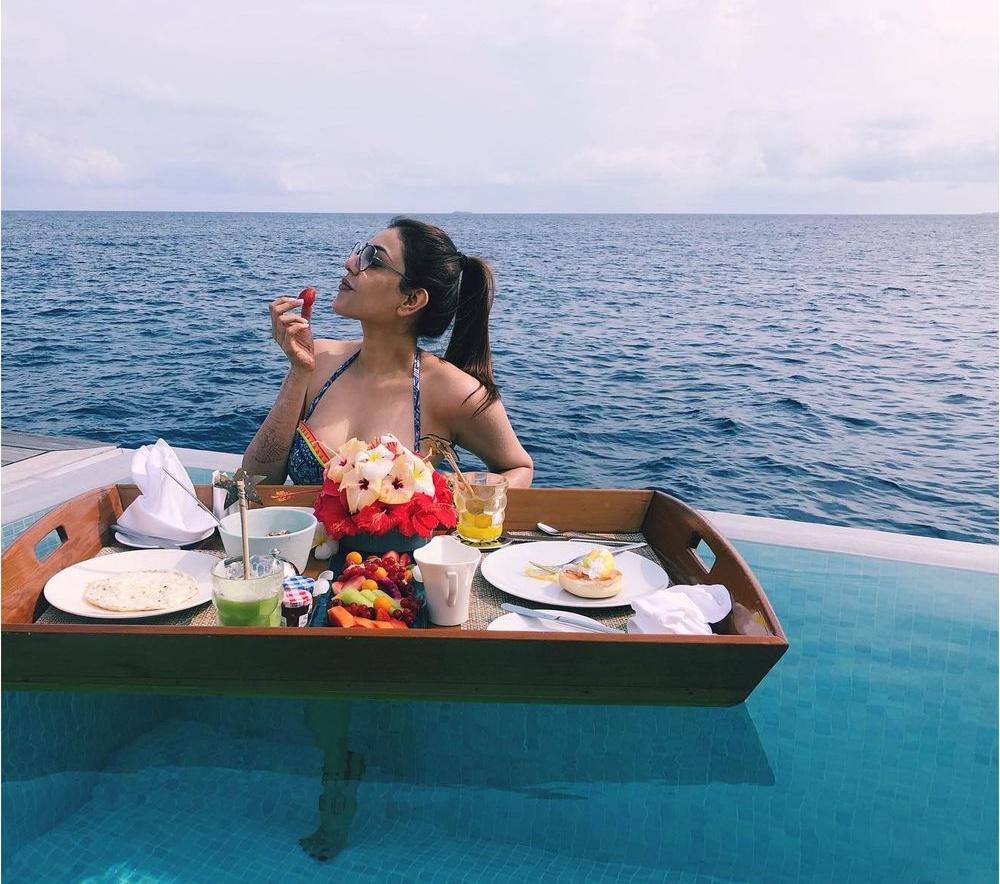 Image Credits - Kajal Aggarwal
In her recent post, Kajal shared a picture with the caption – 'mood' where- she lets the captivating backdrop do the talking. Further, the scrumptious food exhibited aesthetically shows that she is an epicurean at heart.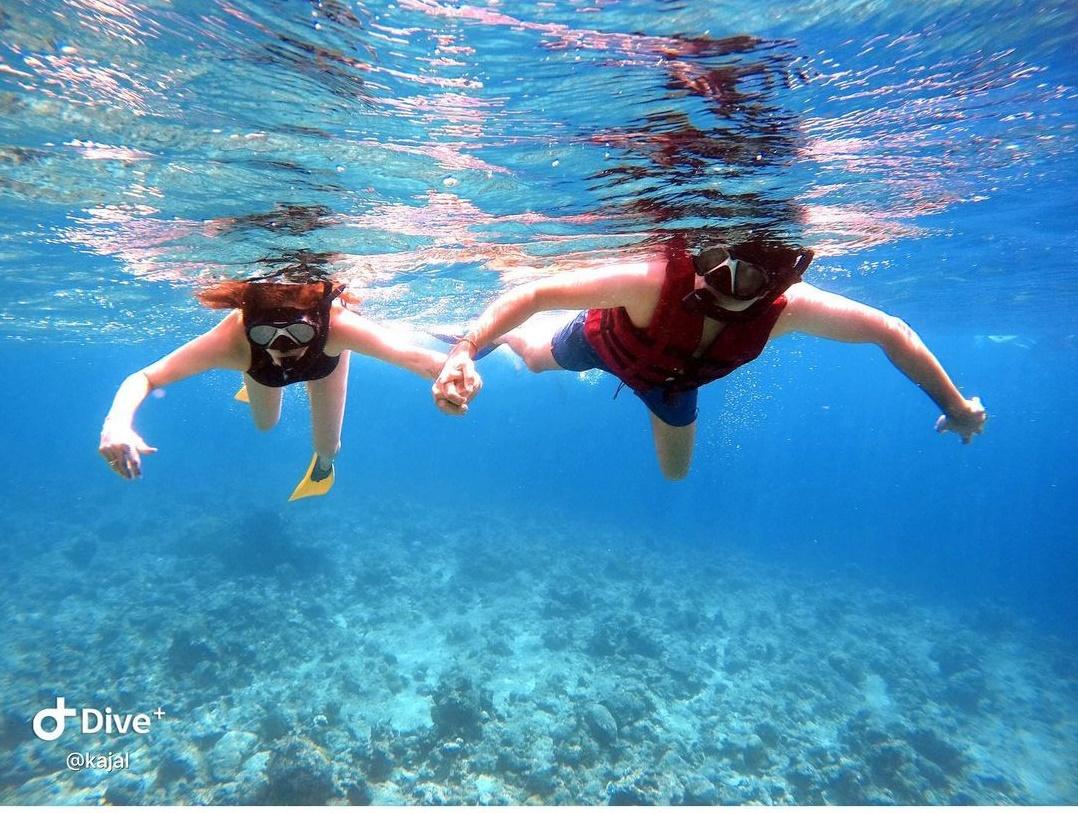 Aren't they setting some serious honeymoon goals for all you 'just married' or 'soon to be married' love birds right now? Looks like a perfect socially-isolated honeymoon story is still possible this year!
So here is a list of places you should not miss if you are planning to visit Maldives with your better half for a honeymoon. We have also curated the checklist keeping in mind the safety that should be ensured while pacing ahead!
Why Maldives Is A Safe Haven for Travels -
The Maldives is a picture-perfect archipelago, situated in the middle of the Indian Ocean, and home to 1,190+ dispersed coral islands which provide for natural isolation. The country is famed for its beauty and is celebrated as one of the most popular travel destinations in the world. Apart from the above shared picture by Kajal - here are some adventures that you should not miss! The safety measures are ensured but still you too have to be mindful and follow safety protocols as directed by the government.
Snorkelling Amidst Reefs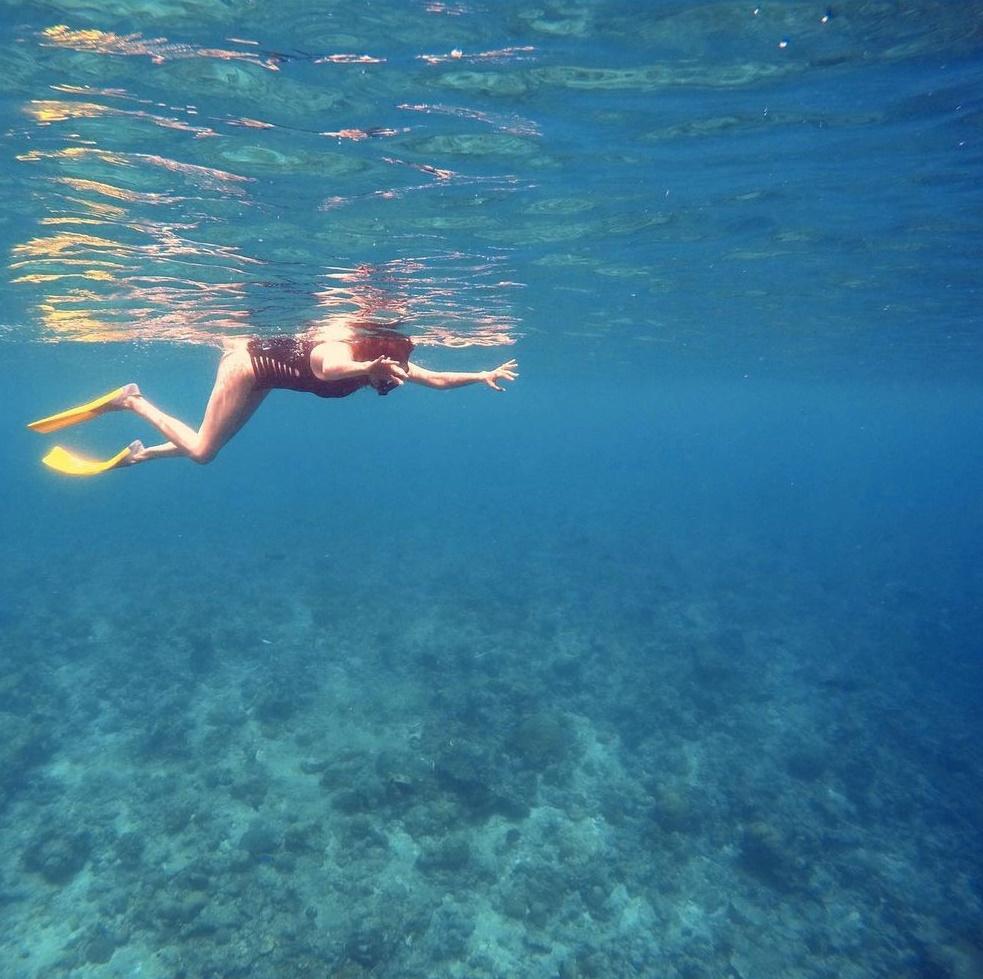 Image Credits - Kajal Aggarwal
Witness this mesmerising spectacular view just as Kajal and Gautam did. Witness colourful fish, mantas, eagle rays, turtles and dolphins as you and your partner swim side-by-side The finest spots to go diving are Ari Atoll and Tewa Stross.
Revel in the Scenic Islands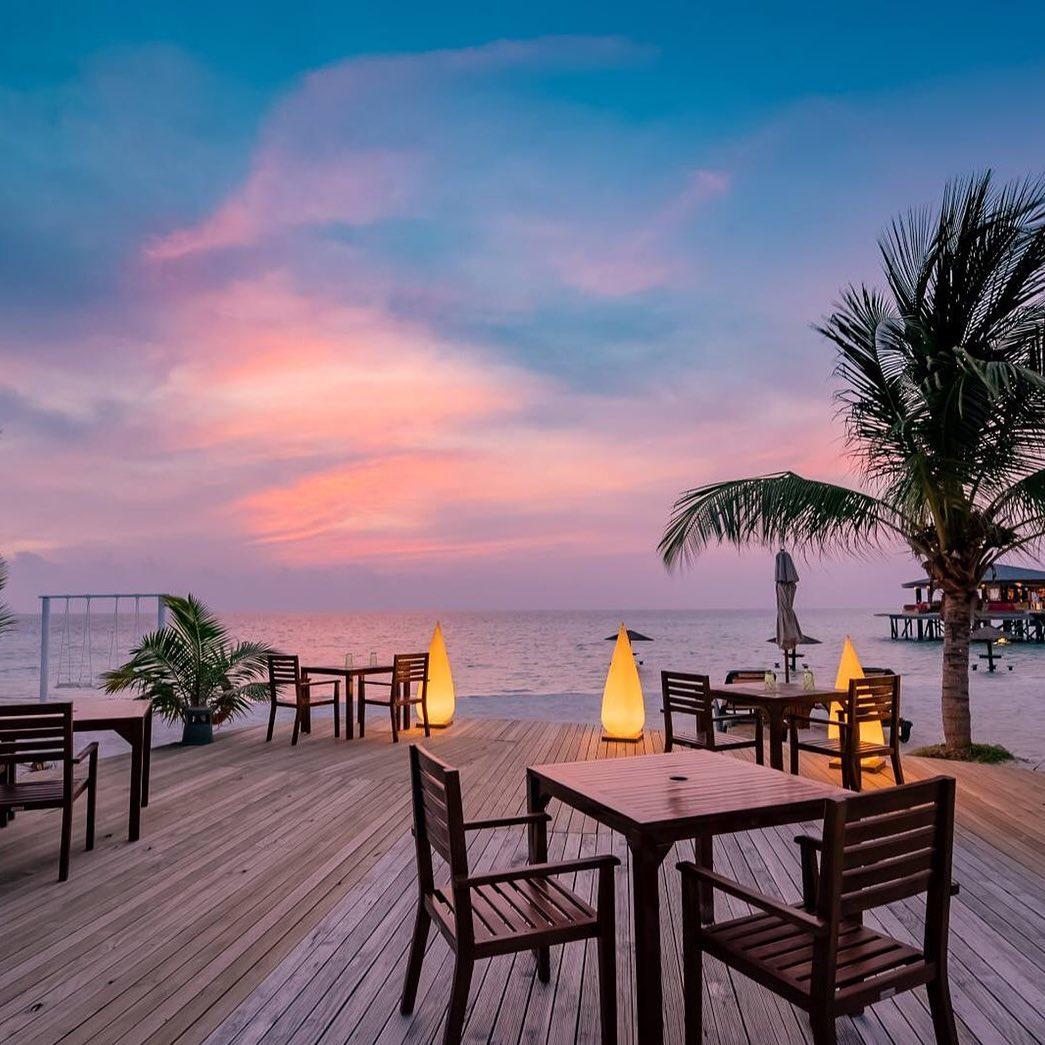 Image Credits - Pinterest
There is nothing dreamier than visiting islands and discovering the nooks of crannies of the islands with their various mysteries that make them so distinctive and gorgeous! The three top rated island resorts in Male are Maalifushi by COMO, Centara Ras Fushi Resort & Spa, and Makunudu Island.
Pamper yourself in a Luxurious Spa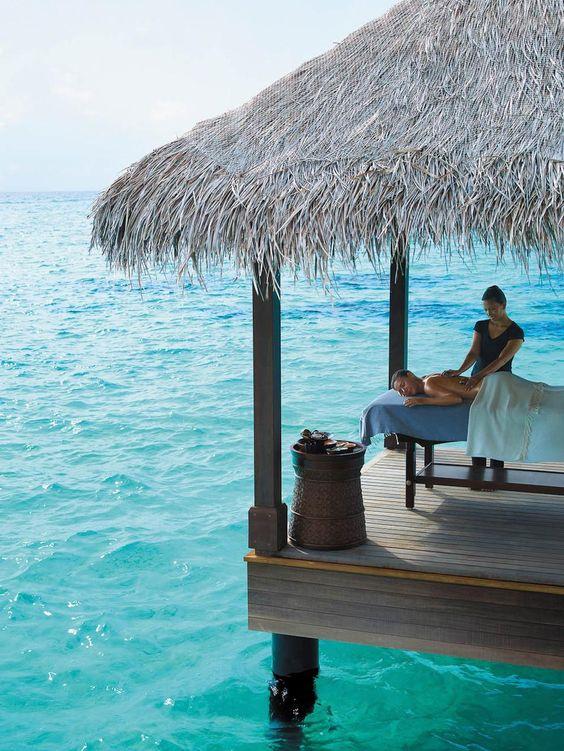 Image Credits - Pinterest
You and your companion can discover the sandy beaches that will lead you to the crystal streams. But amid these don't forget to pamper yourself in invigorating and revitalising couple massages amid blue waters by professionals there.
Row A Luxurious Private Boat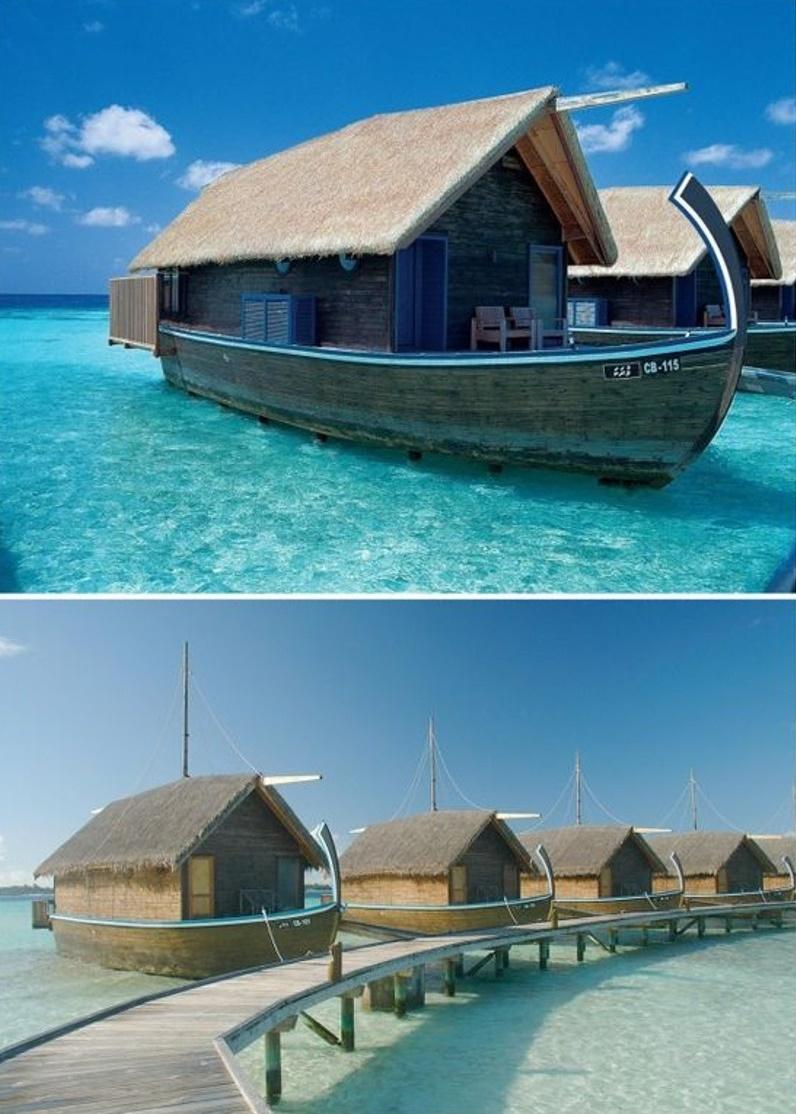 Image Credits - Cocoa Island Resort
Your romantic honeymoon in Maldives will not be entirely complete without a stay at the Gili Lankanfushi resort in the North Male atoll. You can revel in the astounding yet luxurious setting there. Also, it is amazing to enjoy in private row boats that are privately away from the crowd in these unprecedented times.
Safety Checklist for Honeymooners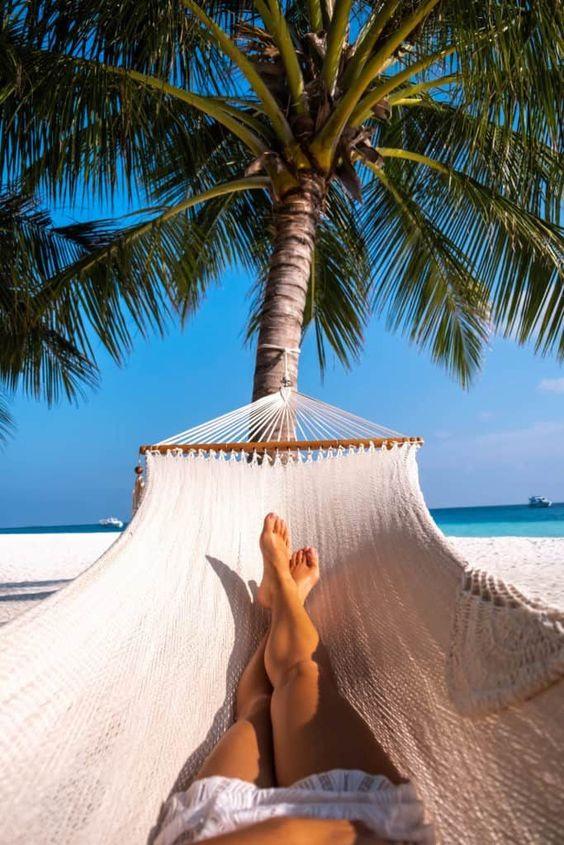 Image Credits - Pinterest
Though Maldives government is following proper safety protocols by ensuring less workforce, isolated rooms and proper hygiene check but do make sure to check the Govt of Maldives website for any recent changes. Also make sure to check the status of COVID-19 norms and isolation criteria as this may vary from place to place. Apart from this, do carry your sanitisers, mask and other shields to enjoy the vacay without any ado!
Are you drooling already and yearning to pack your bags? Then book your tickets and head to this scintillating realm. Also, do let us know what you enjoyed the most here in the comment box below