Time & Budget Crunch? 5 Pocket-Friendly Romantic Places for Honeymoon in India for a Quick Getaway Over the Weekend
Are you short on time and cash for your honeymoon? No need to worry at all! We have prepared a list of some Romantic places for Honeymoon in India exclusively for you couples who want a quick weekend getaway on a tight budget. Read on!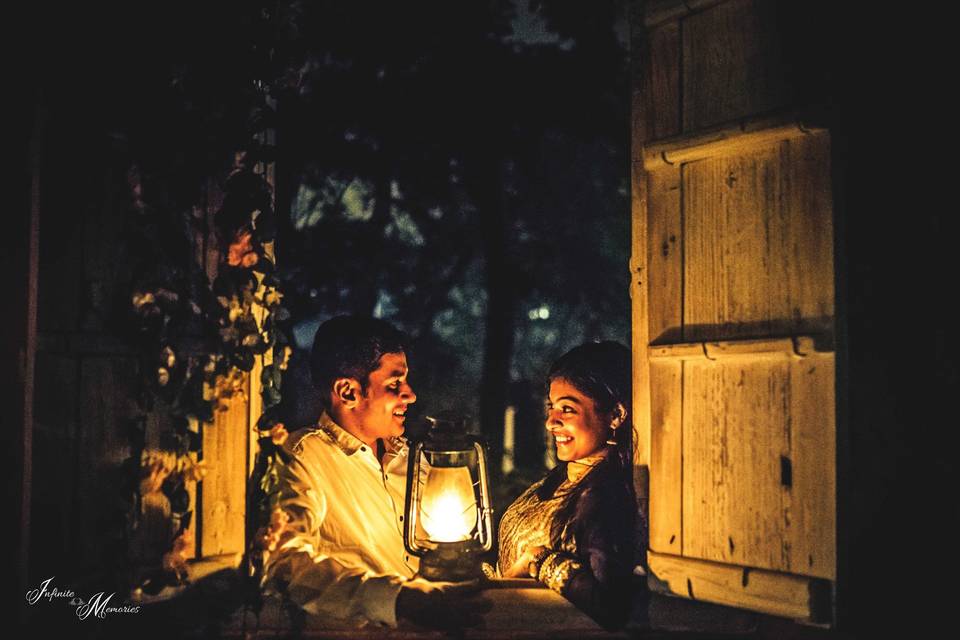 Every couple has a different definition of a romantic honeymoon. Some couples just love to get adventurous and feel the adrenaline rush together; while some believe in sweeping their partner off their feet by citing love quotes on a candlelit dinner by the beach. So what if you couldn't manage more than two-three days for your honeymoon? That shouldn't stop you from having your kind of romantic vacation! If you are looking for some romantic places for honeymoon in India which are pocket-friendly and can be done over a long weekend, this one is for you. Start reading and plan your quick weekend getaway from the hustle bustle of city's crowds!
1. Old Manali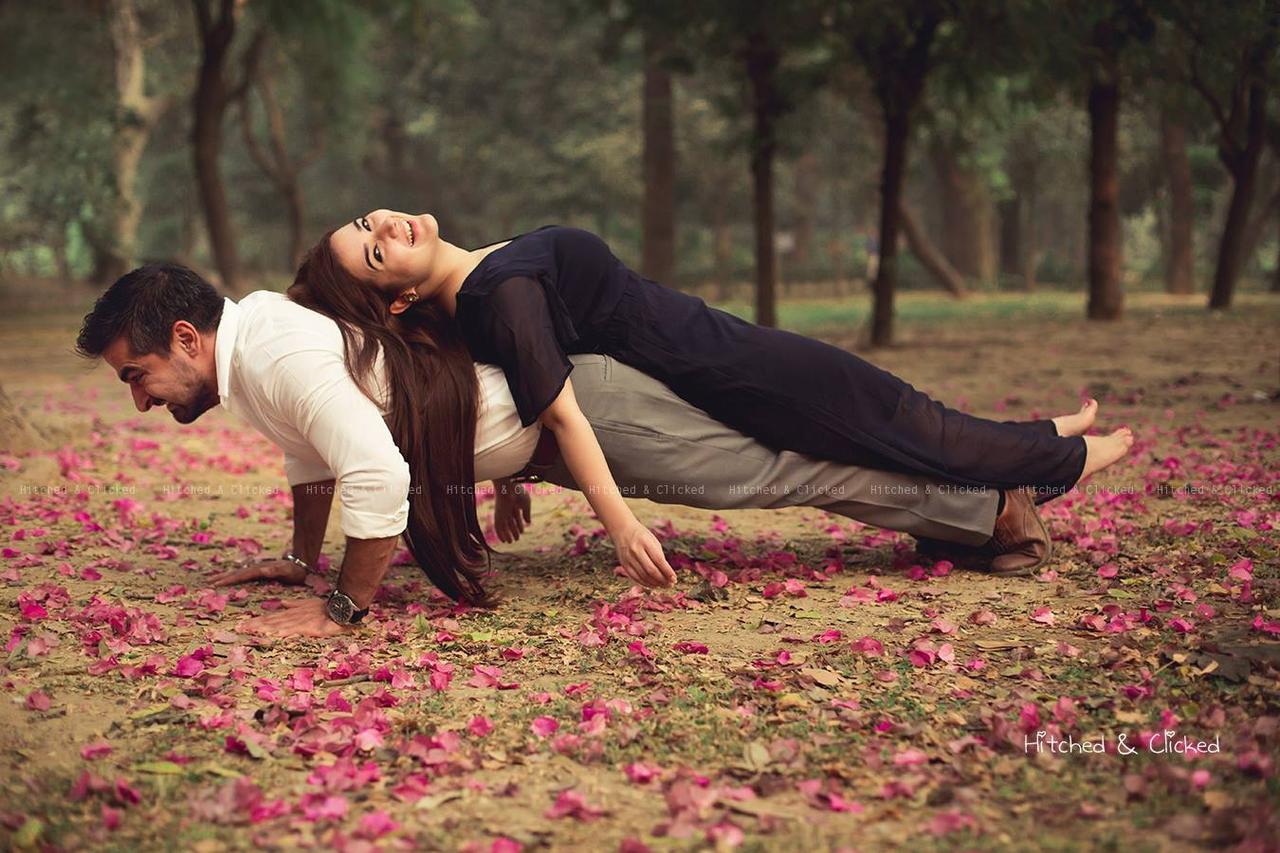 A quaint little town with the music of the mountains and Beas River, Old Manali exudes a warm welcome to the newlywed couples with its allure. And when we're talking about romantic places for honeymoon in India that are budget friendly, we can't stress enough on "Old Manali". You can find affordable home-stays and lodges are available for Rs.500-800 per night.
How to reach: 15 hours bus ride from Delhi. Or take a 1 hour 20 minutes long flight from Delhi to Kullu and then go till Old Manali by road.
What to do there:
Visit the Hadimba Devi temple during the Hadimba festival in May.
Take a day trip to Naggar Art museum and Naggar fort.
Savour farm fresh rainbow trout and beer at Haripur.
Explore the lanes of Old Manali that smells of fresh coffee and delectable cakes.
Shop at the streets
Best time: March-June and October-January.
The average cost for 2-3 days: ₹13000/- to ₹15000/-
A Few Names: Ultimate Travels, Faridabad (NCR), Rao Travels (NCR), Go Planet Tours India (NCR).
2. Khandala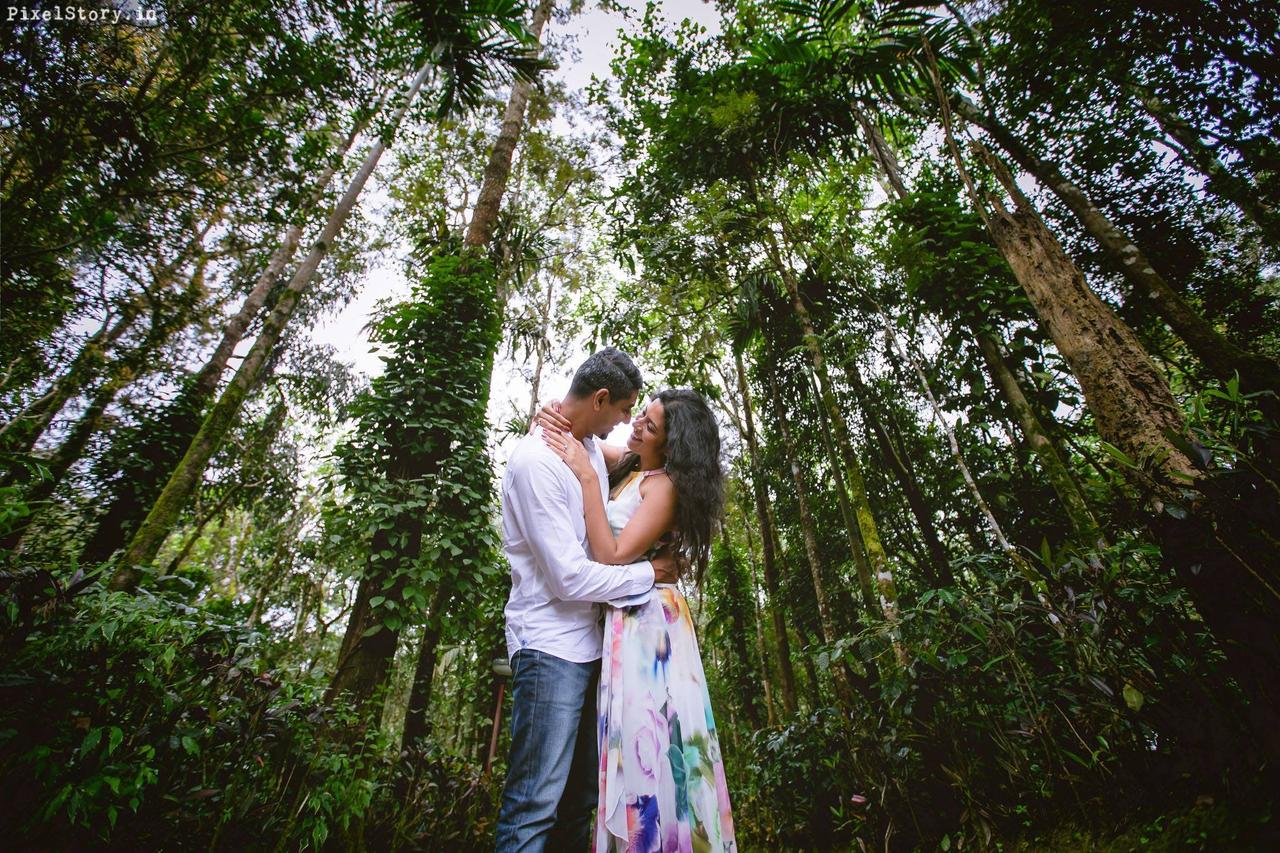 If you're in Mumbai and want to spend a long weekend in nature's lap, take a drive to Khandala. It is one of the popular romantic places for Honeymoon in India because of the lush green forests, fresh air and the serene vibes. Smell the fresh trees, hike, enjoy the monsoon drizzle and binge on some scrumptious Italian cuisines in cute looking cafes. Another alternative honeymoon destination is Lonavala for a quick romantic vacation.
How to reach: There are trains from Mumbai which takes about half an hour to reach Khandala. But it's advisable to hire a car till Khandala to enjoy the scenic beauty. The drive distance is just 78 km. from Mumbai.
What to do there:
Visit the Kune waterfall and feed your eyes with its breathtaking view.
Pack a picnic to the Bhushi Lake and spend some quiet moments amidst nature.
Explore the Bhaja and Karla caves to witness beautiful Buddhist temples.
Trek to the Duke's nose and click gorgeous photos that would make a stunning honeymoon album!
Best time: October-May. If you want to experience monsoons then June-September.
The average cost for 2-3 days: ₹6600/- to ₹7500/-
A Few Names: Carjee Travels (Mumbai), Friday Travel House (Mumbai), RD Blueline Car (Mumbai).
3. Nashik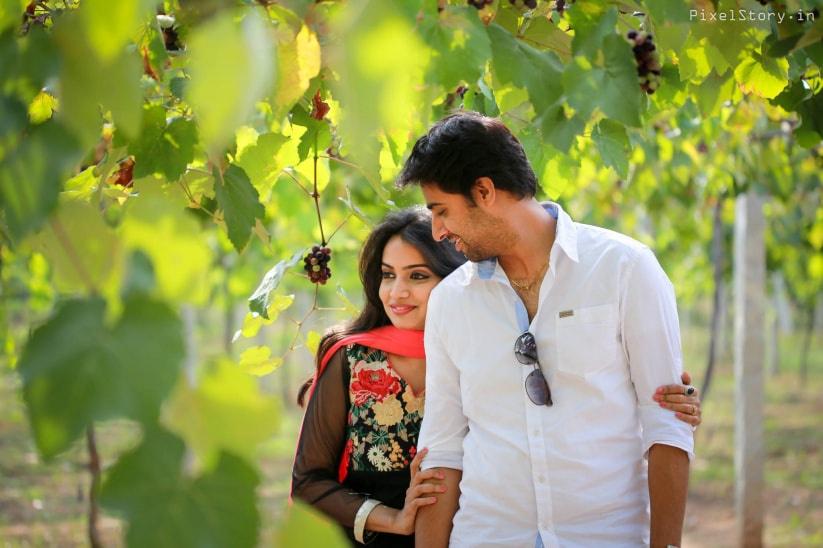 Take an exotic trip to the wine heaven of India- Nashik Sula Vineyards. One of the most romantic places for honeymoon in India, you can spend a weekend inside a vineyard resort overlooking a gorgeous lake. Raise a toast to your new journey with the best wines of the country, great food and rejuvenating experience. If you don't want to stay inside the vineyards, stay at a budget resort of ₹3000/- and take a day tour to the wine tastings for about ₹2500/-
How to reach: It's a three to four hours drive from Mumbai if you take a cab. In case you take a train till Nashik station it takes 2 hours and is much cheaper. You could hire a cab from the railway station until the vineyards.
What to do there:
Spoil yourselves with the finest wines and scrumptious food by staying within the Nashik vineyards.
Take a wine tasting tour.
Pamper yourselves with massage and spa therapy.
Best time: October-March
The average cost for 2 days: ₹10000/- to ₹15000/-
A few names: Udaan Holidays Makers (Pune), Imon Holidays (Pune), Book my Vaahan (Mumbai).
4. Bir Billing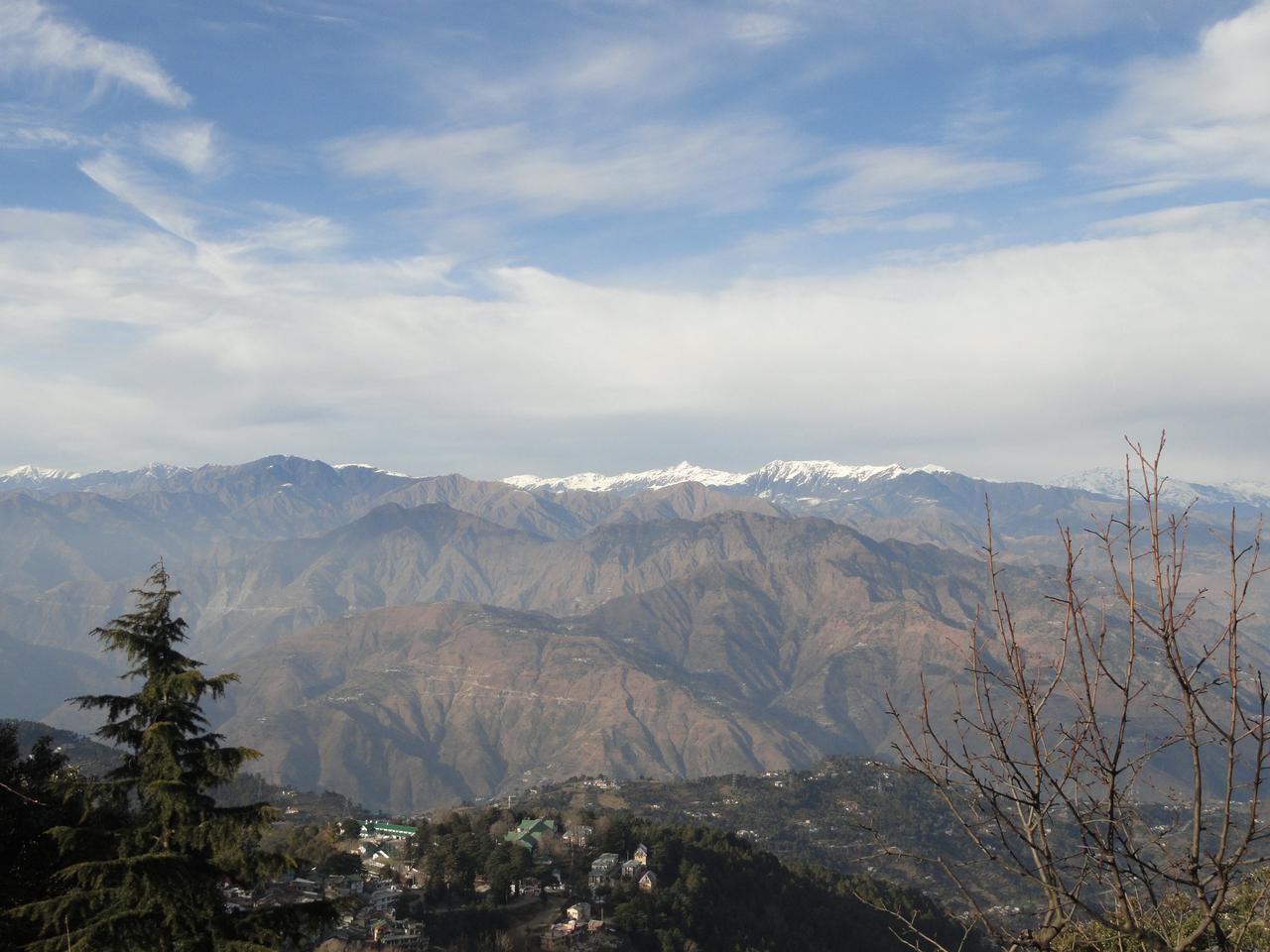 If you're a couple who feel adventure is romantic, gear up for some super action! About 500 km. from Delhi, this little piece of heaven in Himachal Pradesh has an abundant store of nature and adventure for you! Since Bir Billing is not one of the conventional romantic places for honeymoon in India, you can enjoy the landscapes in seclusion.
How to reach: 13 hours bus ride from Delhi to Bir. Or 8 hours train journey from Delhi to Pathankot and hire a cab till Bir.
What to do there:
Paragliding and gliding with expert pilots, camping and bonfire.
Visit Chokling Monastery.
Trek to the nearby hills.
Shop at the colourful Bir road street markets.
Best time: October-June.
The average cost for 2 days: ₹8000/- to ₹10000/-
A few names: Magical Journeys (NCR), Expert de Tours (NCR), Go Planet Tours India (NCR).
5. Mandarmani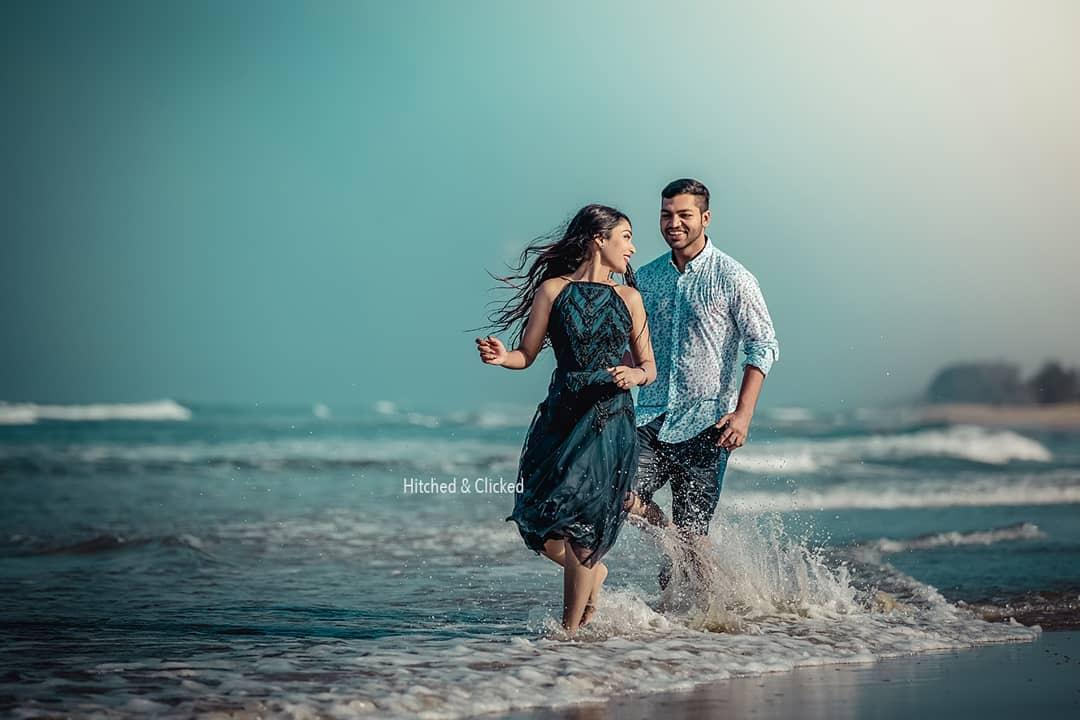 One of the hot-spot romantic places for honeymoon in India is the Mandarmani seaside resort village of West Bengal. Especially for couples who just want a quick refreshing break after all the wedding planning and ceremonies, you couldn't ask for a better honeymoon destination by the gorgeous Bay of Bengal! Replenish yourselves at a beach cottage, swim, go on long walks on the beach- make every moment of your beach honeymoon special!
How to reach: Mandarmani is just 4-5 hours drive from Kolkata. You could hire a cab or take your own car to enjoy the drive.
What to do there:
Rent ATV for fun rides on the beach.
Go for jet skiing if you're craving some thrill!
Gorge on delicious seafood and beer on beach shacks.
Do some local shopping especially shell jewellery and artifacts.
Best time: December-February.
The average cost for 2-3 days: ₹6000/- to ₹8000/-
A few names: Shradhyanjali Tours & Services (Kolkata), Diamond Tours & Travels (Kolkata), WTI Cabs (Kolkata).
You don't need to postpone your honeymoon just because you didn't get a long leave. Just use one of the long weekends and rejuvenate yourselves. Pick one of the mentioned romantic places for honeymoon in India that suits you best and simply take off! Your romantic holiday is not necessarily about the number of days you spend together, but the quality of time. So make each second count. Pamper each other by expressing your love. Do things that you both love...together. Capture special moments on your camera and you will always cherish looking back to these magical memories!
Mountains, forests or beach- which is your you most preferred romantic honeymoon destination? Share your thoughts with us in the comment section below.