The All-Essential Wedding Planning Checklist To Cover Each And Everything You Need To Do
Need to know what to do to pace your plans for your grand wedding celebration. Begin with the first step - creating your own wedding planning checklist, with legit tasks and timelines. Use the WeddingWire version as your own handy tool.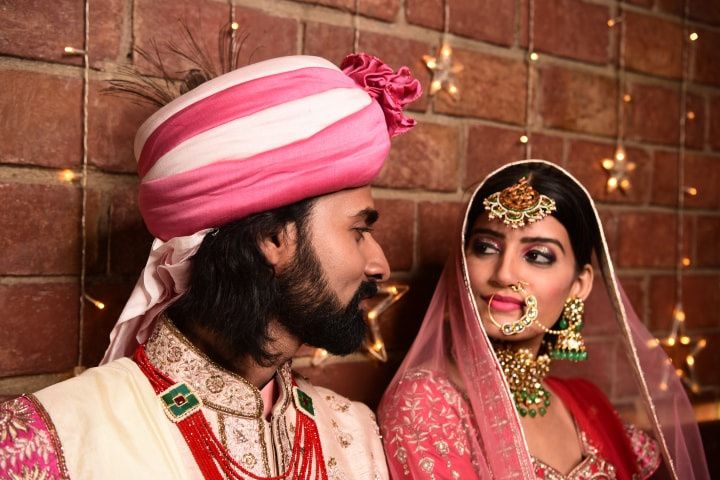 So, you've said yes and are truly, maddeningly, gigglingly out of your mind. There are butterflies in your stomach, flutters in your heart and the onslaught of something akin to a headache as you consider what all needs to be done before the two of you finally get on top of that stage, exchange garlands and actually say 'I Do'. Well, hold your horse right there - we bring you style, structure and clarity with the essential wedding planning checklist that will keep everything in control for you.
Why A Wedding Planning Checklist: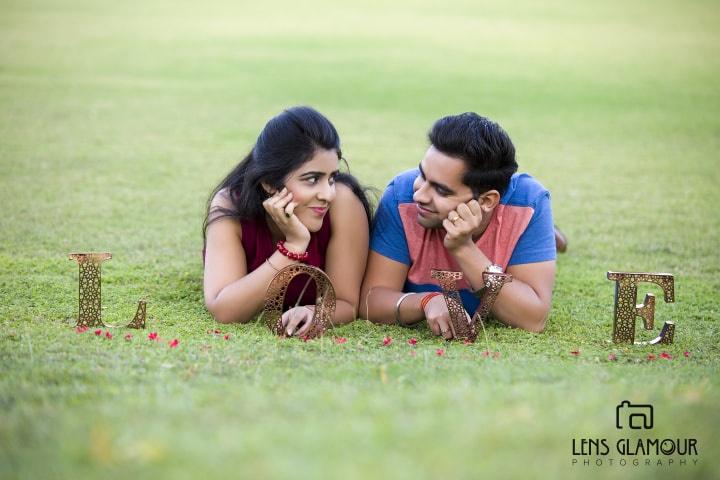 Wedding planning is an exercise in patience, balance, coordination and tact. You would discover talents that you probably never thought you had, or your friends and family members had. And while you bobble between multiple wedding vendors, it would be prudent to have a list to hold by as you do so.
Wedding planning in India is a task that involves the entire family, the couple and even their close friends. While most of the larger decisions (like finding the venue) are still taken by the parents, more and more brides and grooms are taking control of aspects like decor, invitations and ceremonies. And that's why you need a checklist to dock all of these things against.
Even if you decide to opt for a wedding planner, a wedding planning checklist lets you maintain a semblance of control over the entire exercise. Read below to find how to neatly accomplish it all across a year.
1. Wedding planning tasks from 10-12 months: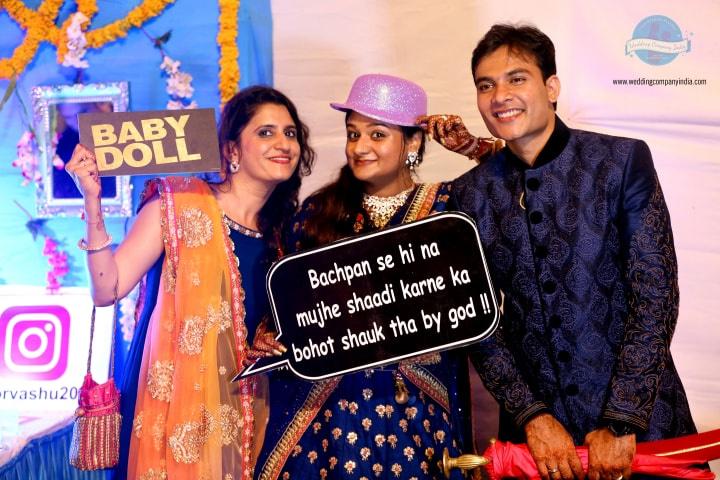 Here is the first set of queries that you need to decide on, possibly as soon as you've decided to get married:
1.) Check for an auspicious marriage date and wedding season.
2.) Decide the scale of the wedding - whether a destination wedding, a residential wedding at a resort or one in your own city. (It could also be a court marriage)
3.) Pre-wedding functions - How many and on what tentative dates (after you decide your marriage date).
4.) Delegate responsibilities - Decide who does what while planning the wedding.
5.) The need for a wedding planner
6.) Using a wedding planning tool (like the WeddingWire App)
7.) Create an initial wedding guest list (you may use our wedding planning tool).
8.) Confirm the wedding venue budget
9.) Confirm your wedding style - Indoor or outdoor, night or day, summer or winter.
10.) Explore wedding venue options, shortlist likely options
11.) Create a weather 'Plan B' (in case of rains on your wedding venue)
12.) Choose wedding photography/videography services for each of your wedding functions
- Set a photo/video budget
- Shortlist photographers/videographers that fit your budget, inspirations and approach (You may use this list of questions to ask your photographer).
13.) Choose a bridal makeup look
14.) Shortlist bridal makeup artists
15.) Finalise all dates for which you would need an artist
2. Wedding planning tasks from 7 to 9 months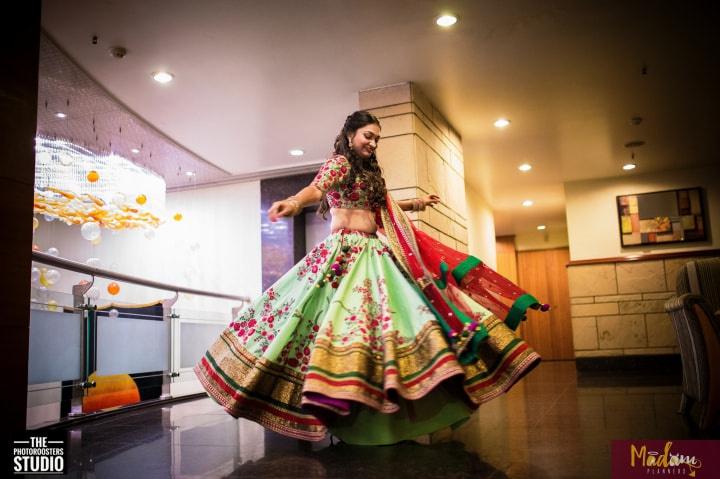 Nine months into your planning exercise, it's time to make your decisions concrete. Go through these tasks on our wedding planning checklist and be right on the clock with them.
1.) Finalise the venue for your wedding and other ceremonies
2.) Ask your questions to your bridal makeup artist and book them.
3.) Create your own wedding website (if you need one).
4.) Create your own wedding hashtag.
5.) Agree on the timelines and deliverables for your photographer (preferably in writing). Confirm them.
6.) Confirm your videographer
7.) Plan your fitness regime/beauty treatment now. Find the right and start with it.
8.) Start looking at florists (especially if you have floral arrangements, floral decor, flower jewellery et al in mind). Find the right one and book them.
9.) Go for a makeup trial
10.) Start with your pre-bridal skincare packages
11.) Find inspiration for your bridal outfit
12.) Plan your bachelor and bachelorette parties
3. Wedding planning tasks from 4-6 months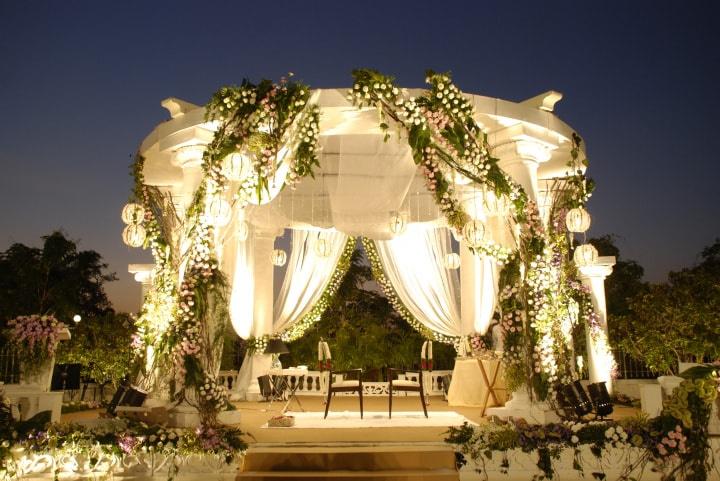 Congratulations, you're six months into the exercise and if you've remained by the wedding planning checklist, then you've breezed through all your major decisions. Here's what you do next -
1.) Make preparations for your outstation guests
2.) Shortlist a wedding DJ and book them. Consider entertainers if you want them too.
3.) Shortlist a choreographer (for your Sangeet and Mehndi performances)
4.) Add a wedding decoration vendor to your kitty (look for decor inspiration, shortlist a style you like and find someone to do it in your budget).
5.) Find the right bridal jewellery to go with your outfit
6.) Confirm your guest list (include others who may not be on your earlier list). Send e-invites
7.) Close on your wedding outfit (shortlist, buy and complete with bridal accessories and groom's accessories)
8.) Look at legal marriage details (apply for a marriage certificate online, look for marriage registration options)
9.) Start planning for your honeymoon (look for honeymoon destinations, start imagining what to wear and what to pack for it)
10.) If your venue does not come with a caterer, shortlist one
11.) Find, finalise and book a wedding priest.
4. Wedding planning tasks for the last 2-3 months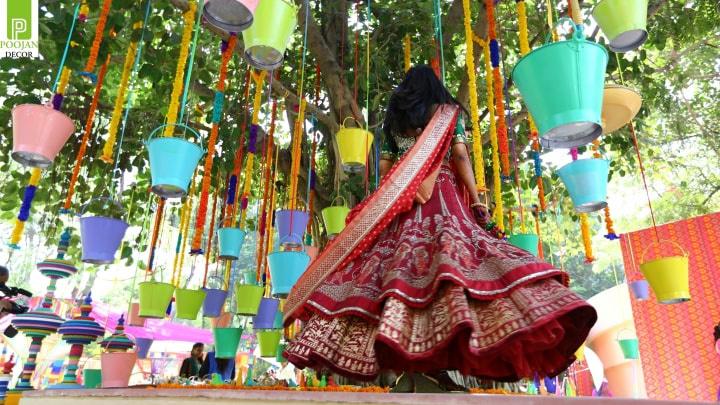 It's the final two months and this is the time when you check things twice and see if your entire wedding party is prepared for your big day too. Here's the fourth part of the wedding planning checklist -
1.) Make sure everyone has ordered/bought their outfits and accessories
2.) Organise a tasting session for your shortlisted caterer. If they're good, book them.
3.) Look for inspirations and designs for your wedding invitations
4.) Close on an invites vendor, order gifts to go along with them
5.) Arrange for wedding return gifts. Go through our return gift ideas for inspiration.
6.) Close and lock your chosen wedding card design and order enough of it.
7.) Check for RSVPs
8.) If you want a pre-wedding shoot, plan and confirm it now.
9.) Book a wedding band, horse, chariot, doli or car for your Baraat.
10.) Book your mehndi artist and look for design inspiration.
11.) Check back on your venue
12.) Find the perfect set of engagement rings for yourself. Finalise and buy them.
13.) Send out invitation cards (WhatsApp invitations, digital invites and links to your wedding website included).
14.) Book your honeymoon
15.) Close your bridal look with hair and makeup styles
16.) Consider items to engage your guests, like a wedding photobooth
17.) Consider transport requirements for yourself, family, friends and other guests and book accordingly.
18.) Buy a wedding gift for your husband/wife
19.) Consider a wedding cake, shortlist a vendor for it
20.) Talk to and enlist family and friends for Sangeet performances
21.) Hold a cocktail/bachelor's or bachelorette party
5. Wedding planning tasks for the last month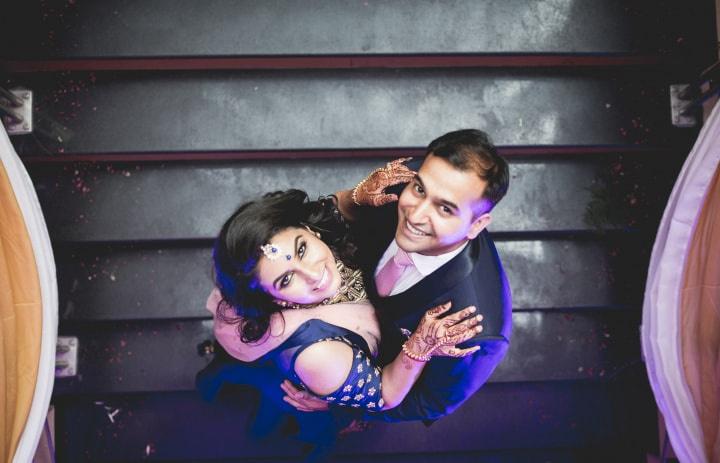 This is when you're in the essential wedding mode. Here's what you do now:
1.) Get a haircut (if you want one)
2.) Get the alcohol / knick knacks/caterers for your pre-wedding functions. Check on the venues for these events and see what's required here. Get those things.
3.) Follow up on your wedding guests
4.) Check transport and accommodation for guests
5.) Come up with music playlists for your wedding / pre-wedding ceremonies
6.) Take your other vendors to the venue and iron out their requirements to make it exactly like your dream.
7.) Go for fitting and tailoring sessions for your bridal lehenga/groom outfit
8.) Make your bridal makeup kit/emergency kit and other essentials
9.) Confirm final details with your vendors. Set aside some cash as overhead.
6. Wedding Planning Tasks for the last two weeks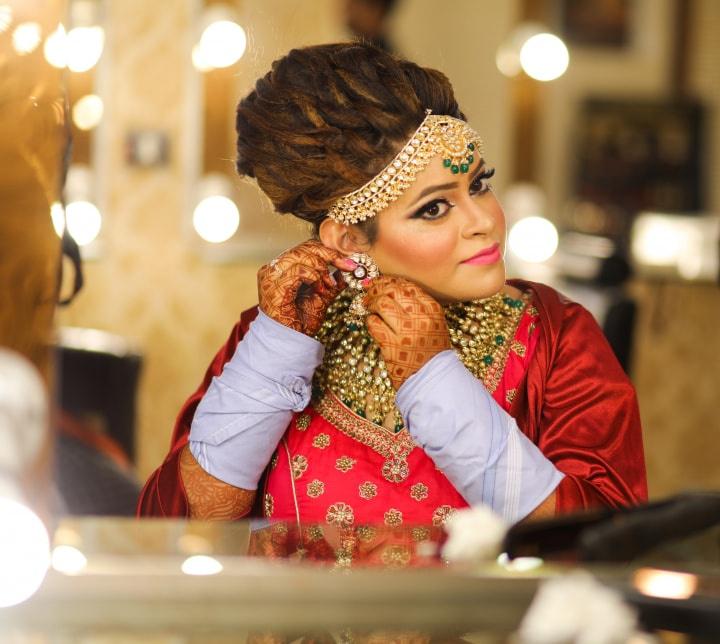 This is me-time at its core. Here's what you need to strike off your wedding planning checklist now:
1.) Skincare - Eat healthily, catch your beauty sleep and avoid breakouts.
2.) Either hire a freelance makeup artist or find a makeup salon for your friends and family
3.) Pack your bags - For your honeymoon and your life ahead
4.) Book your wedding cake
5.) Make a bridal bag to take to your wedding venue
6.) Relax. You're done. Now, you just need to go through it all for your pre-wedding functions and wedding day.
Whew! We hope that this wedding planning checklist helps you through all of your tasks and gives you enough peace and time to really live through your wedding experience.
For a handy refresher, do work with our wedding checklist.