Brides, Need A Freelance Makeup Artist in Delhi? These 3 Steps Will Help You Nail One Right Away
Makeup can make or break your entire look and aesthetic - it needs to be something you feel comfortable in and a look that accentuates your features. Ace this base by finding the right freelance makeup artist in Delhi to serve your needs.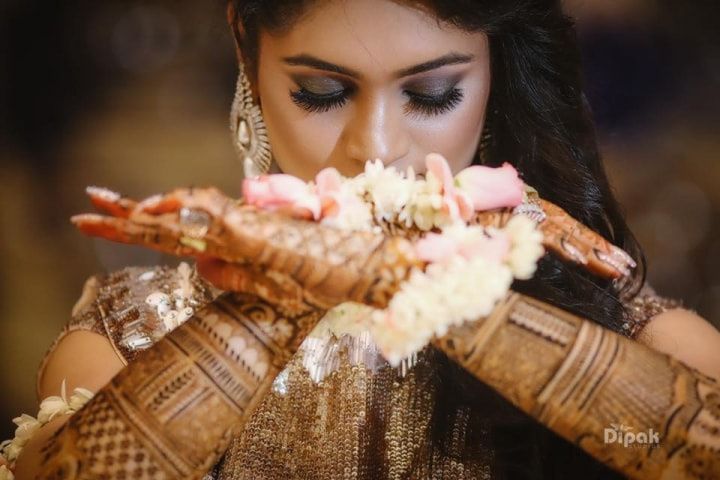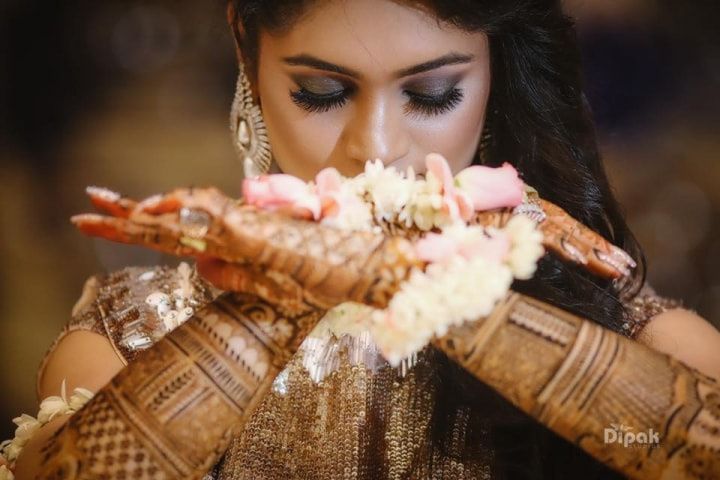 Among the heaps of tasks that you have to undertake to ensure that your big day is perfect, choosing a freelance makeup artist in Delhi is pretty high up on the list. This daunting task cannot be completed in a short span - it requires research, trials and meeting the team before you can finally choose the perfect freelance makeup artist.
Why They Need To Be Just Right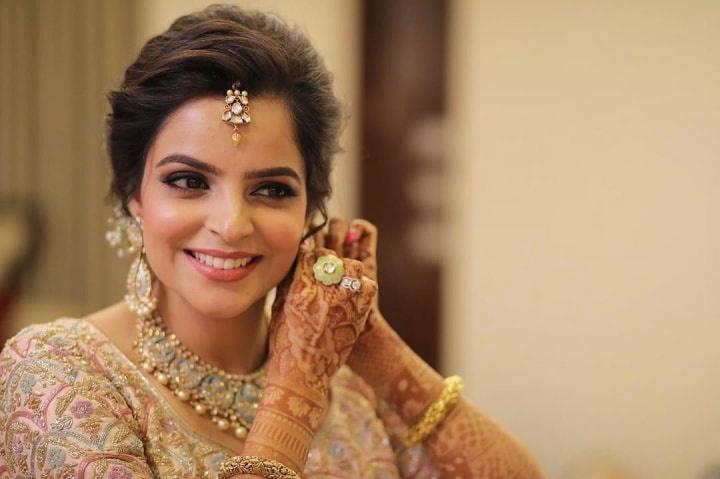 Just as hard it is to find the perfect bridal outfit, the one which seems to be created especially for you, finding the right makeup artist is equally important and delicate.
Makeup is something that can make or break your entire look and aesthetic, it needs to be something you feel comfortable in and a look that accentuates your features. Your makeup can tie the entire bridal look together elegantly. Don't go just by what you see on Instagram, some looks might look perfect, while others might not. So, you have to find an artist who knows how to work with your skin type and your features beautifully. The MUA will be responsible to ensure everything is in sync the outfit, your bridal jewellery and your makeup.
3 Steps To A Freelance Makeup Artist In Delhi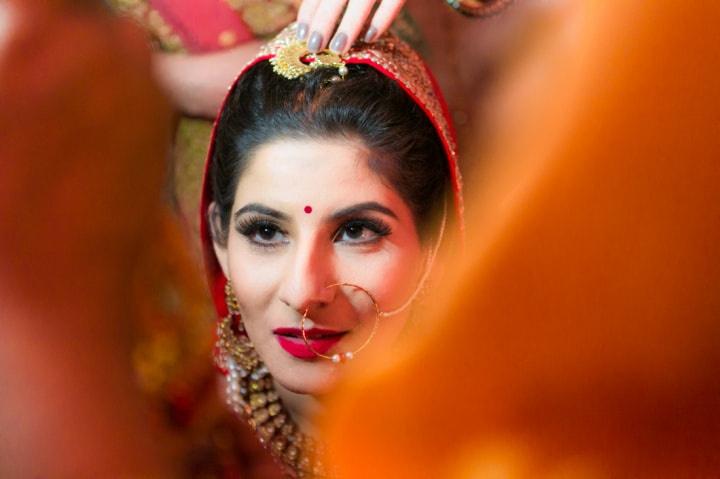 We understand how the sheer number of options of freelance makeup artists in Delhi seem quite intimidating. So to help you pick the right artist for you to help make your special day just like you imagine, we have compiled a list of tips along with some recommendations before you check out the list of bridal makeup artists available with us! Here's to making your special day flawless:
Research, research & research!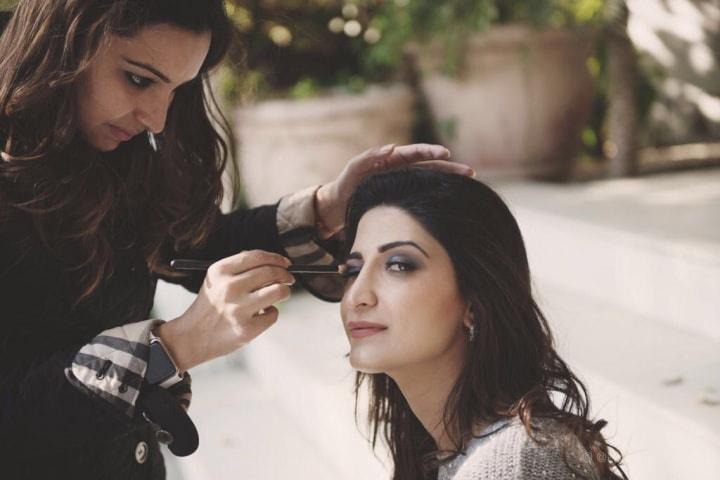 This is the first key to understanding what you want, what is being offered and the other crucial aspects of booking your makeup artist.
First, begin by setting your budget for different occasions. Then decide whether you would need an artist for all these occasions or just for your wedding day.
It is the digital age, almost every detail required is available online, from pictures of real brides, their rates and even testimonials from customers. With easy access to Facebook and Instagram, you can find the most freelance makeup artist in Delhi have their dedicated pages to display their work. You can browse through these to get a better sense of which artist would cater to your budget and style. To go a step ahead, you could always seek recommendations from your friends.
Fix a trial date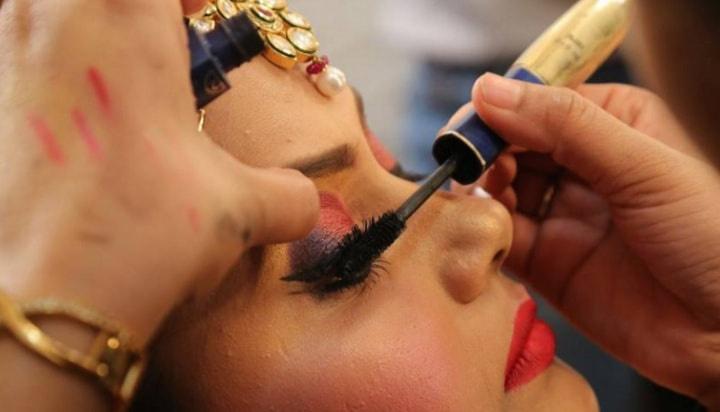 While most MUAs (Makeup artists) charge a nominal amount for a makeup trial, you must book one with the MUA you are inclined towards. Picking the perfect artist to help you on your special day does not have to work by trial and error, you can be sure and confident with his/her skills if you meet the team and the MUA.
Also, check whether they would be available on your wedding date. Freelance makeup artists in Delhi are booked quite in advance nowadays, so you too should tick this task off your list as soon as you can! The trials set a couple of things in motion, you should be comfortable around the MUA, know how they work and which products they use. You can suggest the looks you would like to achieve and see how well the team delivers.
Ideally, you should take swatches of your outfit for the artist to get a better idea of what they have to work with (the lehenga makeup balance) and what your preference and style is.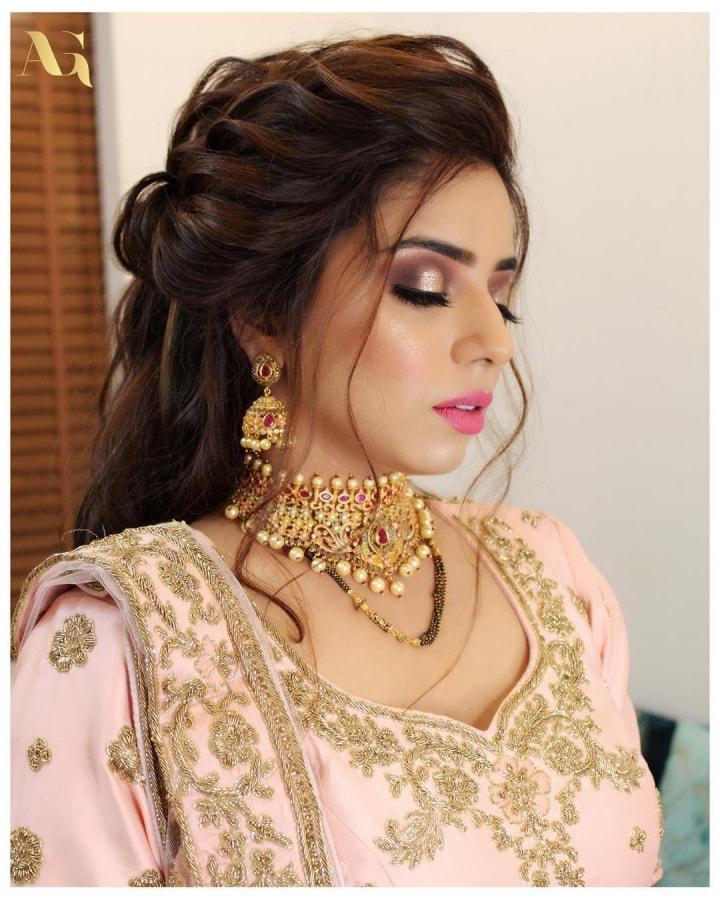 Communication is the key! What is the artist's temperament? Does he/she make you nervous or comfortable? It's essential to at least meet two MUA before you make the final decision. Also, ask if they will be coming with a team or alone and lastly if they also will handle your hair. If not ask them for hairstylist recommendations as those stylists will work well with your MUA.
Also note down all the payment details including advance percentage, total amount, a breakdown of charges of services, cancellation policy and also the terms and conditions. You must also clear out if they will travel to the venue or you have to go to their studio, to avoid any confusion.
Picking the one!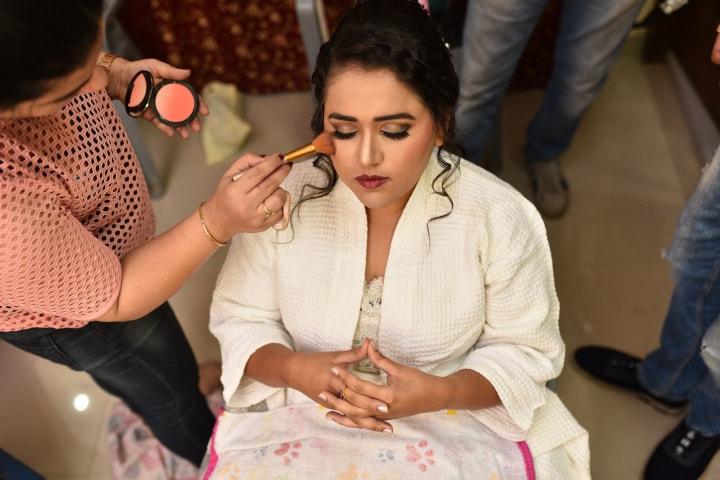 After the research, insta-stalking and trials, you should be a little more confident and clearer about what you want from your MUA. It is essential to bear in mind that the MUA you chose will spend a couple of hours helping you look perfect on a special day. In those hours, you are bound to be stressed and worried about the final outlook, so you must choose an MUA you felt the most comfortable around and can talk to openly without any awkwardness.
The trial should have given you a glimpse into the artist's skills of covering up your problem spots and accentuating your features without sidelining your skin type. It cannot be said enough; the makeup might look perfect but if it doesn't suit your skin type it will not sit well for long and so the skin type must be considered.
After your consultation and trial, some MUA artists may even suggest some bridal skin treatments, hair colours and even lenses to try out which will highlight your features.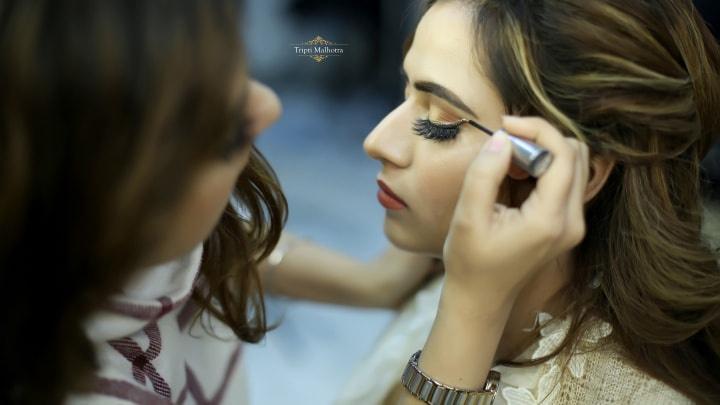 Take your time, do the research and chalk up a fair idea of what you seek, your budget and also for how many functions would you like an MUA. Bearing these points, you will find it easier to dive into choosing a freelance makeup artist in Delhi. As daunting as the task may seem, between the list of tasks you have to handle for the big day, this one fun feat!
As essential as makeup is during the celebration, it is also the fun element. You get to try out all the looks you've always wanted to with your tresses layered with flowers.
If you find your dream team of MUA and hairstylist, your wedding day will be special and full of mirth!