All Hail! 10 Wedding Gift for Husband Ideas That Will Surely Win Him over for Life
Husbands are no longer the only ones to give their wife a wedding gift. Brides too now are indulging in finding appropriate wedding gifts for husband to bring a smile to their face. Find inspiration from this list and find a gift to win his heart.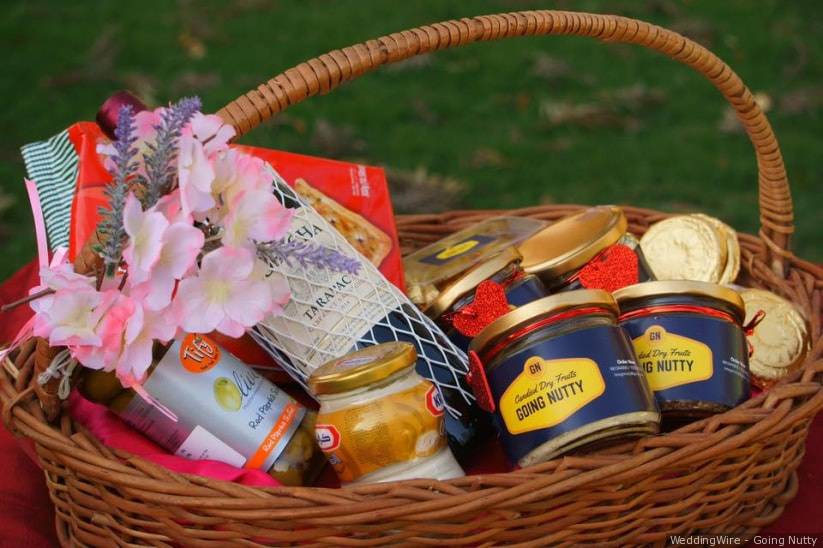 Just keep in mind about your husband's likes and dislikes as your gift will show how much you value him in your life. Whether you opt for handmade gifts or buy them yourself, what matters the most is the act of love and appreciation. If you're looking for the perfect wedding gift for husband, then you're at the right place! We have made a list of the wedding gift for husband that will bring love, laughter and warmth to your lives.
1. Handmade Card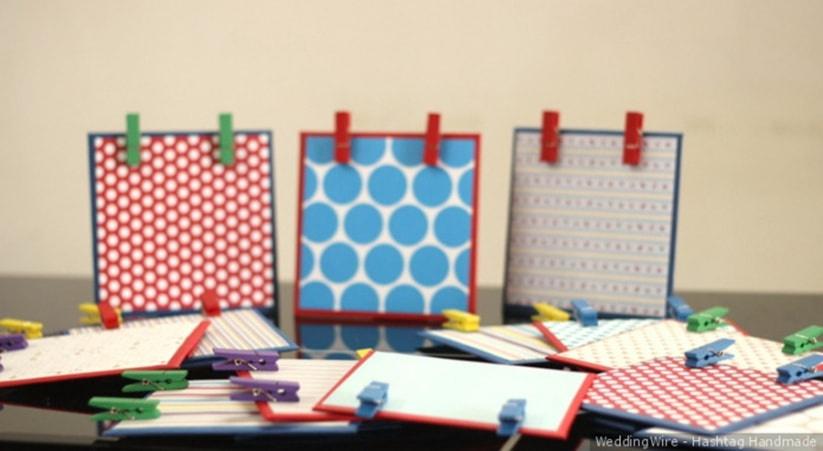 Looking for a priceless wedding gift for husband? Nothing is more precious than a handmade card. This handmade gift is free, but priceless at the same time. The words you write inside the card will add even more weight to your inner feelings. You can express your love for him and tell him that you can't wait to spend the rest of your life with him. The feeling behind your words would be amongst the most cherished moments of your life.
You can always get these beautiful cards professionally made by an expert who provides such services or try your hand at it. It would surely be a warm gesture that your husband would appreciate and love.
Cost: Free
2. Tickets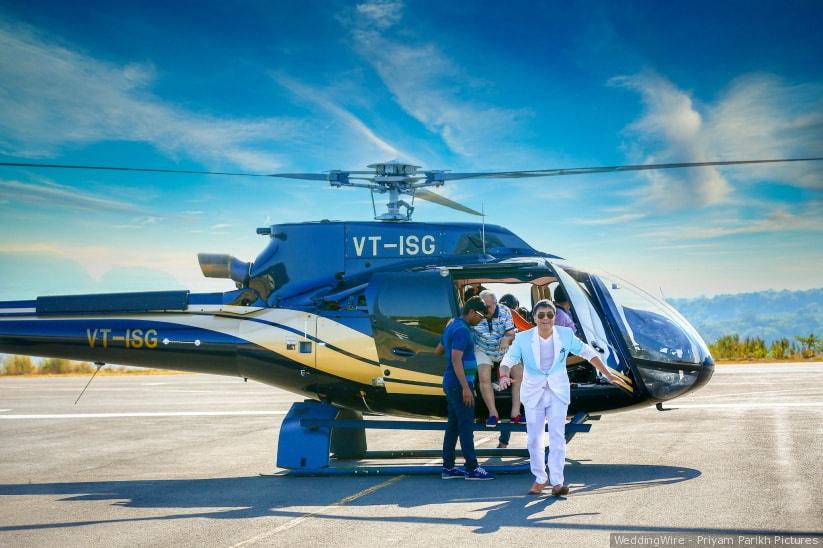 Gifting your husband an experience is better than buying him a gift. You can get him a pair of tickets to his favourite cricket team and promise to tag along on all games. You can also purchase a pair of tickets to a concert or show he's always wanted to see. How about you turn this outing into a date night instead? You can choose an activity that your husband likes best and accompany him to make the evening much more beautiful.
A wide array of choices for a perfect wedding gift for husband can be gifting him tickets for adventure sports activities, live concerts, game shows, theatre performance or anything else that he likes and would love to watch and experience by your side.
Cost: ₹ 1,000 onwards
3. Personalised Gifts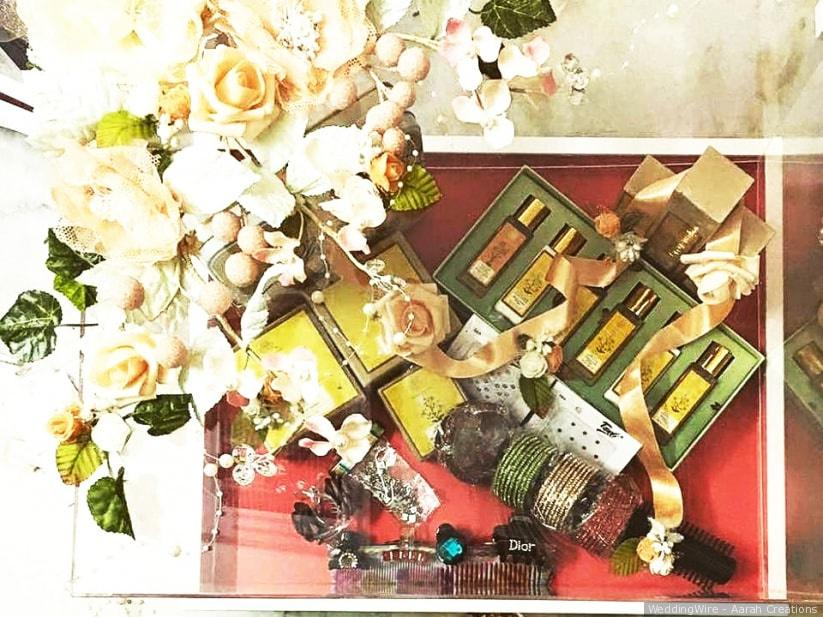 If personalized gifts are your thing then a personalised pendant/bracelet or an accessory like an engraved watch, cufflinks and wallet are traditional gifts that don't go out of fashion. You can always get them engraved with your wedding date or initials to make it more special. It would surely be a token of love which would help you relive all your beautiful moments together.
These beautifully curated gifts can also be customised in the form of hampers which would be an amazing wedding gift for husband which he surely would look forward too. Salted Caramel, Ferns N Petals, and The Gourmet Box are a few companies who can offer you an extensive range of tailor-made gift hampers.
Cost: ₹ 2,000 onwards
4. Getaway Vacation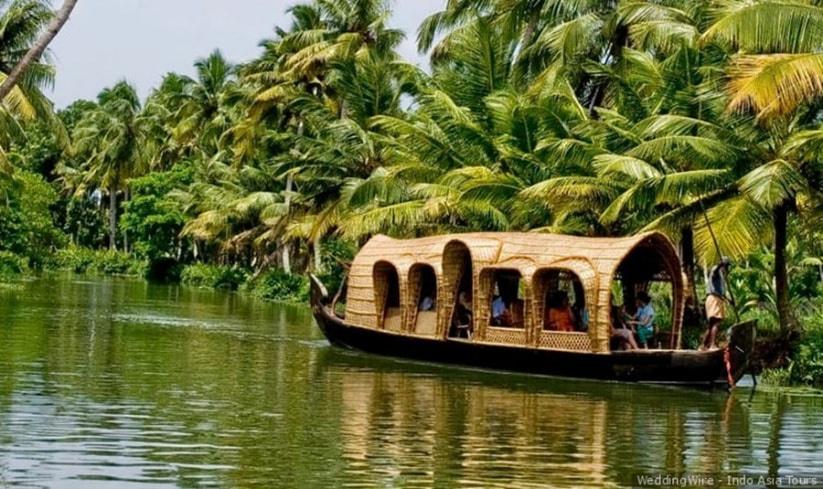 Trust us when we say this, you don't have to go to Hawaii or Seychelles, but you can find some really good deals online. A lot of travel websites and honeymoon vendors offer some packages to adventurous or exotic locations within India. Take a short break right after your wedding and just before your honeymoon, to rejuvenate from the exertion.
The fives best lesser-known getaway destination in India can be Kumarakom, Coorg, Spiti Valley, Allepey and Tawang. You can spend time exploring all the hidden gems that it has to offer with your partner and would definitely be the best wedding gift for husband.
Cost: ₹ 15,000 onwards
5. Perfume or Cologne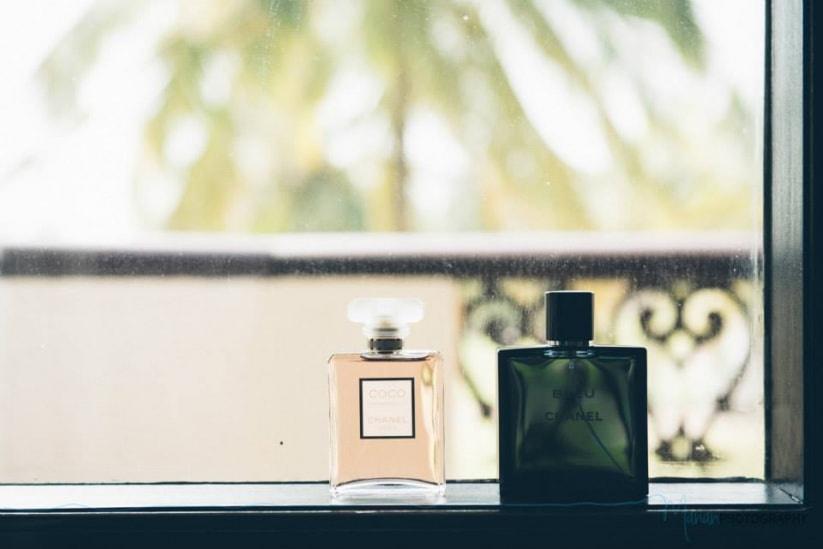 If your husband loves collecting perfumes or colognes, then you can buy him a branded set of perfume and cologne. You can choose a perfume that has a long-lasting smell, making him think of you and your gift, whenever he's wearing the perfume.
The five premium fragrance for your husband can be Giorgio Armani, Hugo Boss, Burberry, Versace and Guess. The enticing fragrance from these brands will surely linger in your memories as well.
Cost: ₹ 2,000 onwards
6. Grooming Kit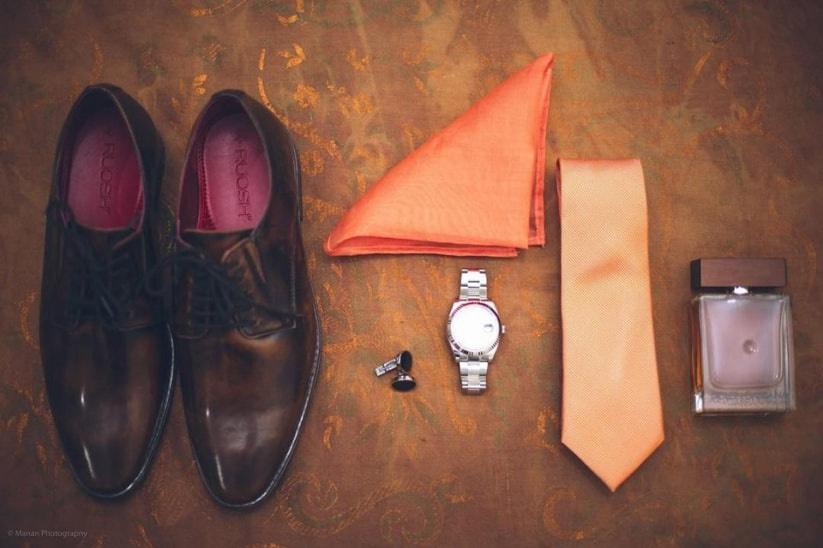 If your man believes in keeping himself groomed, then you can gift him a nice grooming kit. Lately, men have been very particular about their hygiene. They put in a lot of effort to look well turned-out because women do not like men who are scruffy. If you appreciate the way your man looks, you can buy him a branded grooming kit.
Some of the brands which offer grooming kits that can be an ideal wedding gift for husband can be Body Shop, Beardo, Park Avenue, Gillette and Nivea.
Cost: ₹ 1,500 onwards
7. Trip with His Best Men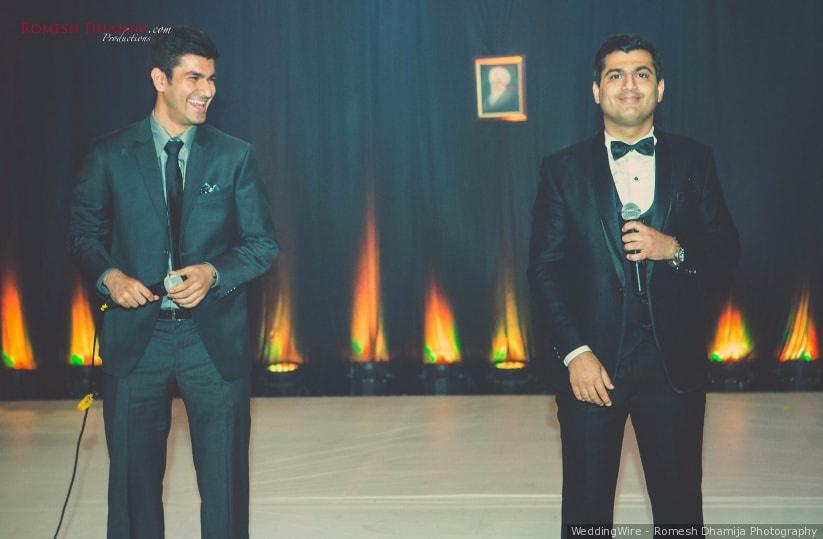 If you're someone who believes in some couple downtime, then you can gift the husband a weekend getaway with his best men. In case he didn't get a chance to celebrate his bachelor's party, then maybe you can plan a nice golf weekend trip, or a trip full of adventure for him and his team. This will surely help you earn some extra brownie points!
You can even plan a perfect night for your husband and his friend in the top-tier party lounges in the city which would surely offer them an experience and memories to last a lifetime. Some of the lounges that you can consider are Kitty Su, Privee, Lithiyum, The Blue Bar and Summer House Cafe.
Cost: ₹ 15,000 onwards
8. Spa Session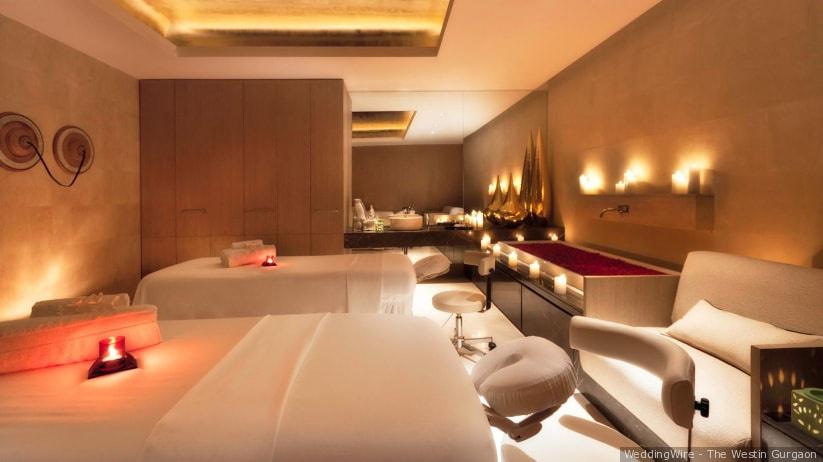 If you wish to spice up your married life, you must gift him some couple spa sessions. The spa session will be something your husband will surely look forward to and appreciate. After hectic wedding celebrations, this downtime will be appreciated by you and your husband.
You can invent your time and money in a unique and relaxing experience with them which will leave you pampered and rejuvenated for the days to come. Some of the spas in Delhi which you can choose include The Imperial Spa & Salon, ESPA, Aheli Spa, Asian Roots and Sawadhee.
Cost: ₹ 5,000 onwards
9. World Map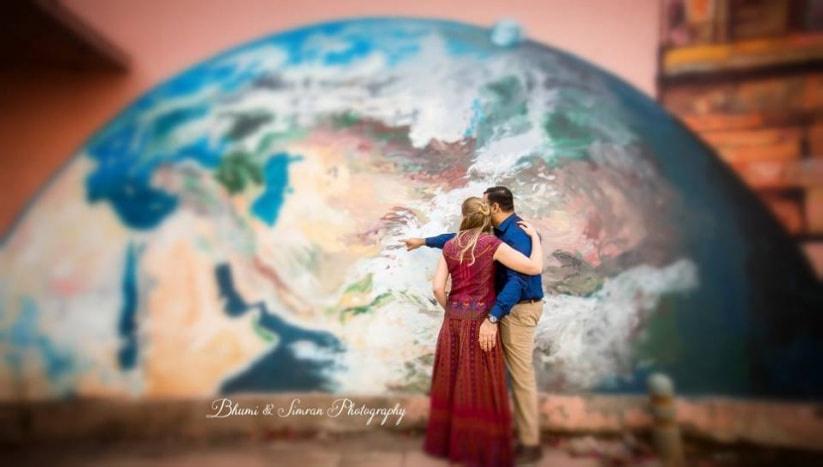 If you and your husband are travel buffs then it is an excellent idea to gift him a personalised world map. You can mark all the places you have been, where you plan to go and where you dream of going. Also, this might be helpful in planning all of your future vacations which you can easily cross from your bucket list when you would have a map right in front of your sight.
Cost: ₹ 1,500 onwards
10. Wedding Tree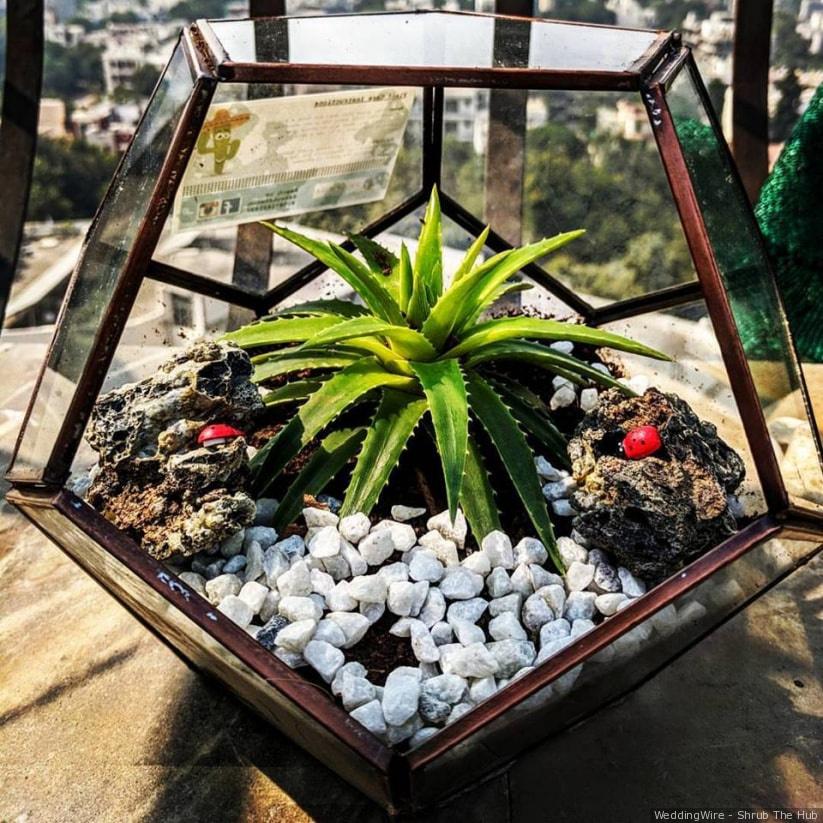 This will be the most unique gift he's ever gotten. You can gift your husband a tree of his choice and plant it in your backyard. This long-lasting gift will surely bring a smile to his face. You guys can watch it grow together and discuss your hopes and dreams under its shade. This greener choice for a gift will be a perfect wedding gift for husband which you both can nurture together. Some of the small succulent plants to go for include Burro's Tail, Christmas Cactus, Crowns of Thorns, Jade Plant and Aloe Vera
Cost: ₹ 100 onwards
Even though we have curated a list, it is very important that you think out-of-the-box and figure out a wedding gift for husband that will give him happiness and joy. The whole point is to make your man feel desired and loved.
If you have some more ideas pertaining to wedding gifts, do let us know in the comments section below.