Get, Set, Fly! 12 Spectacular Honeymoon Packages Outside India You Must Check out for an Amazing Experience!
Nature, culture or adventure-what are you looking for on your honeymoon? If you're planning your first vacation as a married couple we have some great news. Check out our list of Honeymoon Packages outside India and start planning!

Every couple has certain pictures visualised in their minds on how they want their honeymoon to be like! Some like to explore the natural beauty and landscapes of an exotic land, while some couples look forward to unwinding by spending some leisure time at a luxury resort. However, some of you could be looking for a little bit of everything! So now comes the big question: Where should you go? There are endless destinations around the globe if you know what you want. And your international honeymoon doesn't even have to be exorbitantly expensive! Take a look at our list of honeymoon packages outside India and plan a holiday as per your taste and budget!
1. Hills & Green Lovers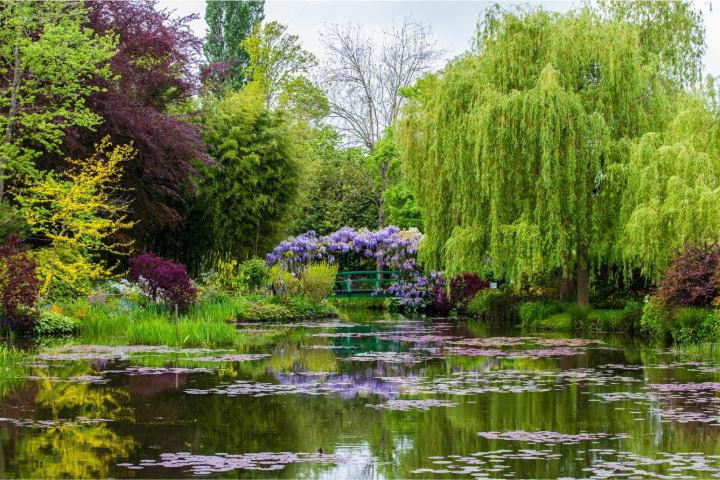 Are you the kind of couple who's looking to explore some mountains, witness some wildlife and get lost in amidst the woods? Here is a list of honeymoon packages outside India within different budget brackets:
1. Switzerland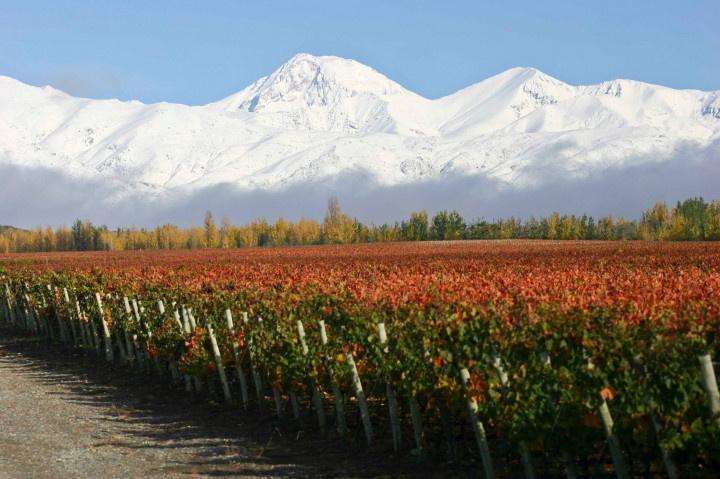 Switzerland is not a far fetched fantasy anymore for honeymoon couples. This gorgeous place one of the most loved honeymoon places outside India. The magnificent view of the snow-clad Alps, the classic train ride to Uetliberg, skiing and feeding your hearts with delicious Swiss chocolates pure oxygen will make your romantic holiday turn into a dream.
Best time to visit: June-August (Spring) December-March (Winter).
Average Budget for a week: ₹226,000/-
2. Kenya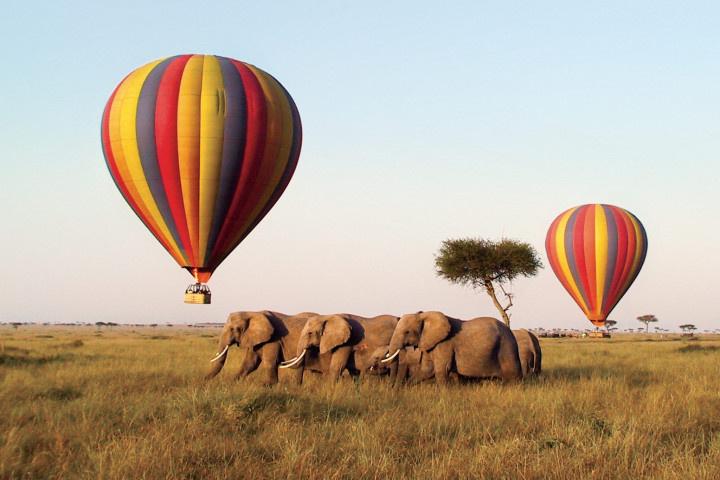 Wildfire enthusiasts must not miss this piece of natural paradise on Earth. Sweep off your partner off her feet by taking a hot air balloon ride while you see some exotic flora and fauna around you. Jungle safari at Masai Mara would mark a milestone on your travel diaries if you've always dreamt of witnessing world's some the most stunning wildlife.
Best time to visit: July-September.
Average Budget for a week: ₹200,000/-
3. Nepal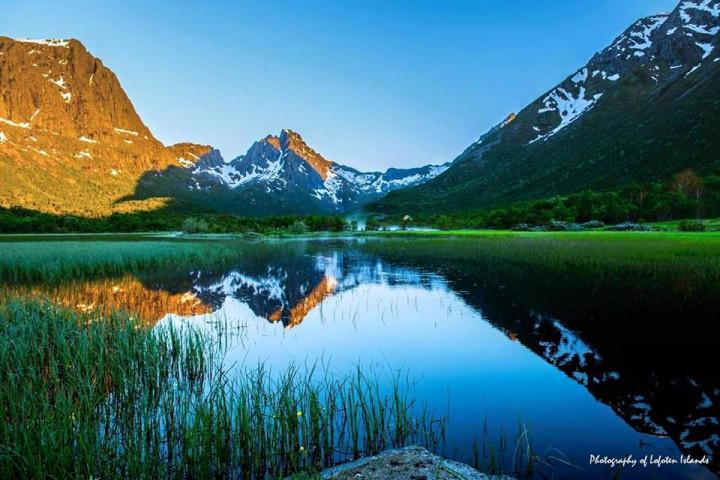 Image Courtesy: Flywingz Destination Holidays
One of the loveliest yet cheapest honeymoon destinations outside India would be Nepal for sure. Spend a week in the lap of the serene Himalayas, go for trekking, bungee jumping or river rafting if you're an adventure loving couple. Get to know the locals better by visiting Nepali villages and trying their local cuisines.
Best time to visit: All year round.
Average Budget for a week: ₹90,000/-
2. Beaches & Island Seekers

This one is for those love-bitten couples who believe honeymoon to be synonymous with beaches and oceans! Get a glimpse of gorgeous honeymoon packages outside India that involve the sea, sand and sunsets!
1. Seychelles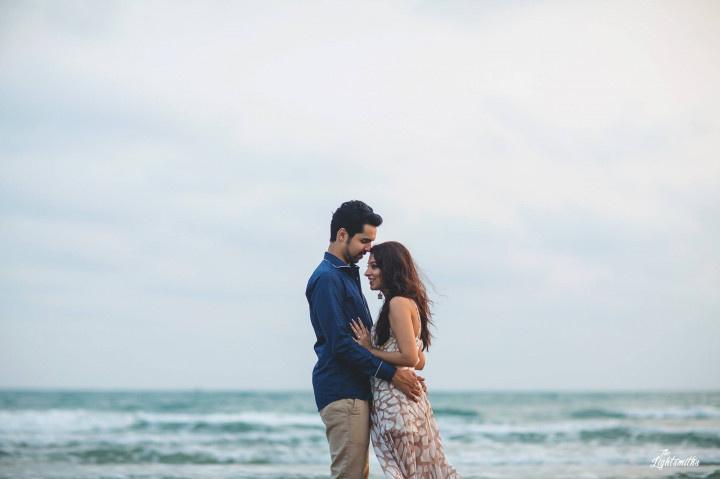 Enjoy the solitude of secluded beaches for some intimate moments with your partner; take a stroll through virgin rain-forests; watch sunsets holding hands at the Mahe and Cousine Islands; make your stay at Seychelles a tale of passion and excitement.
Best time to visit: All year round.
Average Budget for a week: ₹250,000/-
2. Mauritius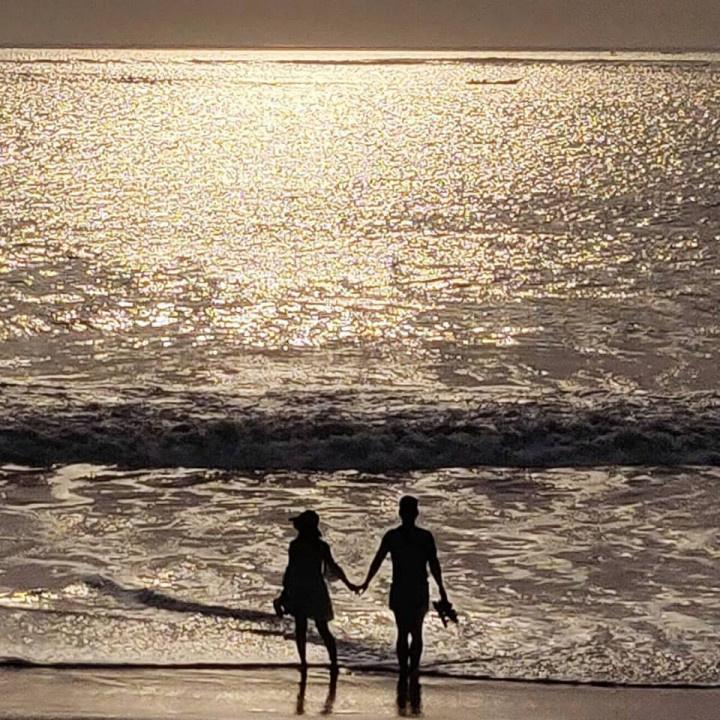 Take your partner on a romantic dinner date at a quiet private island; if you feel the need to get a little adventurous, hire an underwater sub scooter, go island hopping in a catamaran and rejuvenate yourselves at a super relaxing Jacuzzi! Mauritius has plenty to offer exclusively for the sea-loving couples.
Best time to visit: April-June and September-December.
Average Budget for a week: ₹180,000/-
3. Vietnam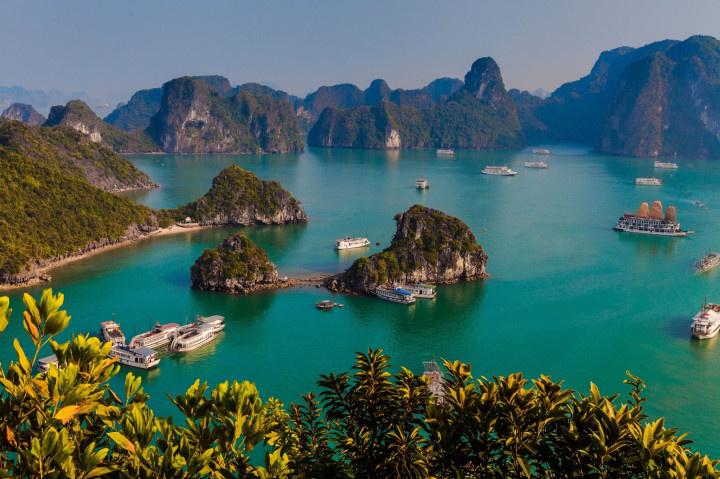 Drench yourselves in beach beauty of the fascinating Vietnam-and that too within a reasonable budget. Take a night cruise over the stunning Mekong river for some breathtaking views. Get mesmerised by the jaw-dropping beauty of Halong Bay and Bai Tu Long Bay. Gift your partner something special from the Sapa's love market and try scrumptious Vietnamese cuisine on a date night.
Best time to visit: November-Mid April.
Average Budget for a week: ₹75-80000/-
3. Shopaholics' Paradise

Are you among the couples who swear by the "shop till you drop" phrase? Then why refrain yourselves on your honeymoon? Here's a list of some alluring honeymoon packages outside India for the shopaholic couples!
1. Dubai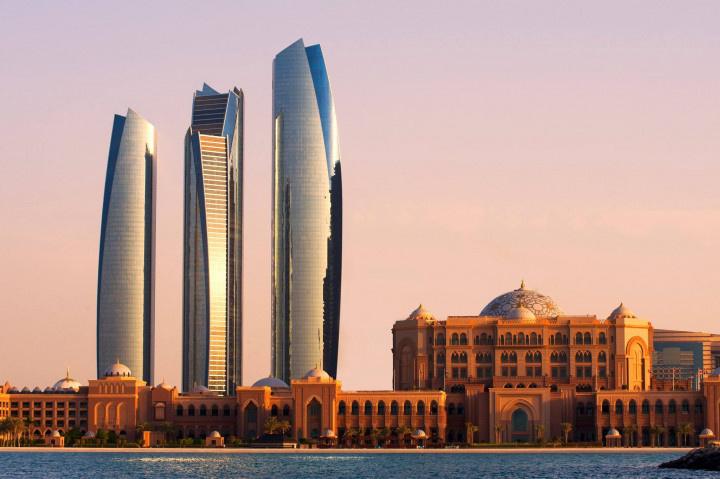 Apart from the Burj Khalifa, the shopping malls and markets are the heartlands of Dubai, especially for couples who never get tired of shopping. Get spoiled for choices at the Wafi Mall, Dubai Mall and Ibn Batuta Mall. Get all branded clothes and accessories, visit the underwater zoo and simply pamper yourselves. For real gold jewellery at a reasonable price do visit the Souks. There are spice and perfume souks too that you must not miss.
Best time to visit: November-April.
Average Budget for a week: ₹300,000/-
2. Paris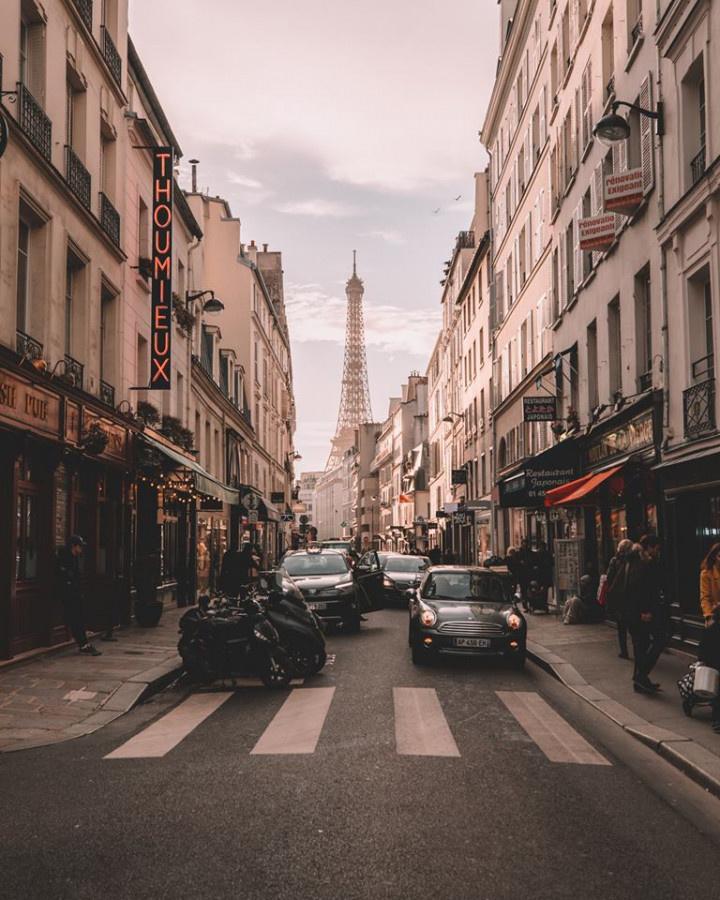 From designer jewellery and bags at Triangle D'Or to elegant accessories fashionable shoes at the Rue de Rivoli, Paris is indeed a shopper's paradise. Visit the Saint Ouen flea market to get interesting souvenirs and gifts for friends. Load yourselves with some chic makeup and hair products from Rue de commerce. And when you get tired, just enjoy a cup of coffee with some lip-smacking confectioneries at a Parisian cafe.
Best time to visit: April-June and October-November.
Average Budget for a week: ₹256,000/-
3. Istanbul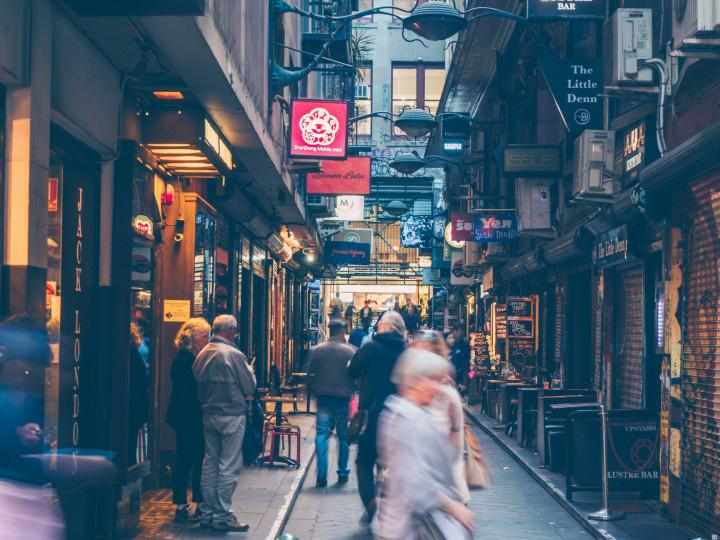 Get exquisite antique items from the Cukurcuma Caddesi market with neo-classical architecture all around. Shop for some Turkish designer outfits at the Serder-i-Ekrem which is a cool shopping street in Istanbul. Relish some delicious pancakes and Turkish coffee to complete your stay!
Best time to visit: April-May and September-November.
Average Budget for a week: ₹88,000/-
4. History & Culture Enthusiasts

Have you two always been fascinated by historical monuments and cultural significance of places? Here are the honeymoon packages outside India that would totally quench your thirst for exploring different cultures and history of cities.
1. Morocco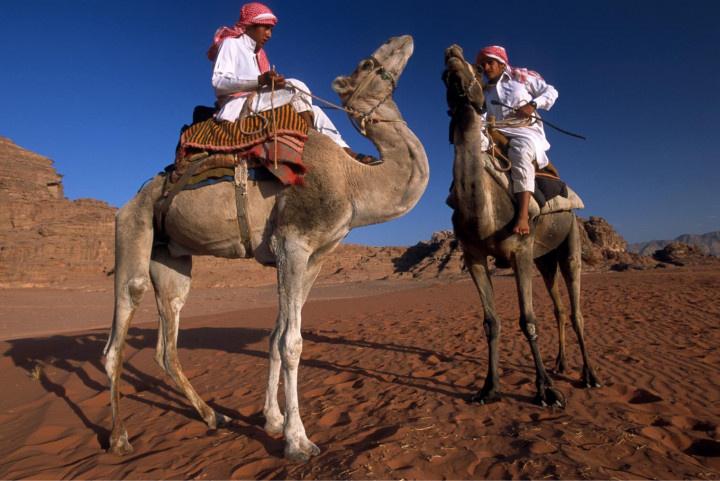 Visit the Imperial city of Fez for its world famous leather products. Get enrolled in a full day culinary class to learn Moroccan cuisine. What's better than bonding over cooking, right? Spend a night under the stars at the Sahara desert camp and know about the Bedouins by staying amongst them.
Best time to visit: April-May and September-October.
Average Budget for a week: ₹200,000/-
2. Egypt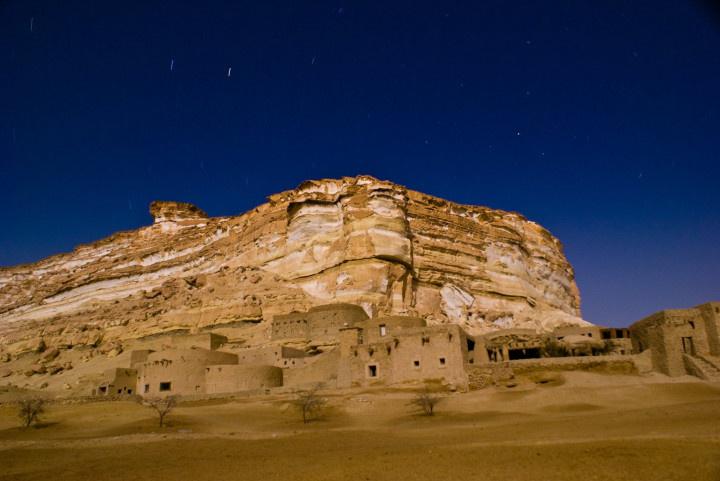 Witness one of the seven wonders of the world, the iconic Pyramids. Take the gorgeous river cruise sailing through the great Nile. Indulge in some street shopping at El Haram. Visit the Cairo Citadel, Cairo Tower, Colossi of Memnon and the Egyptian Museum.
Best time to visit: April-May and September-October.
Average Budget for a week: ₹120,000/-
3. Cambodia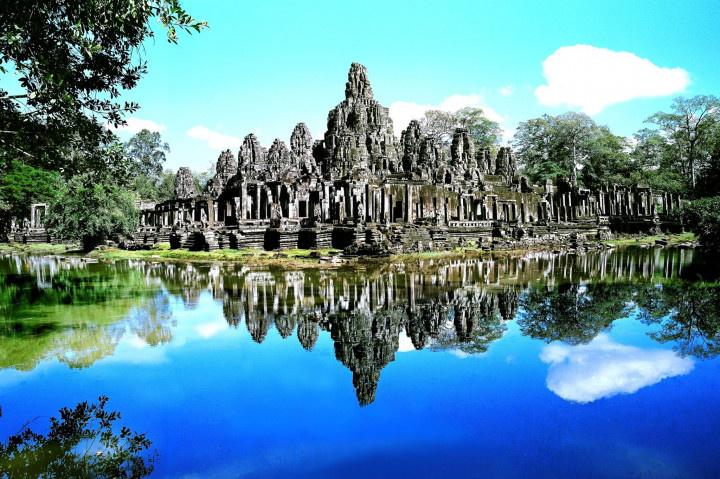 Take fun road trips through rice paddy fields and fishing villages and a boat ride at the Tonle Sap Lake in Siem Riep. Don't forget to visit the historical Angkor Wat and Phnom Penh temples. Bring back home beautiful memories of these historic destinations.
Best time to visit: October-Mid June.
Average Budget for a week: ₹75,000/-
So you can see, there are all kinds of honeymoon packages outside India depending on your budget and taste. Discuss with your partner about your preferences, make lists, alot the budget and start your honeymoon planning. If you think you can't handle all the budgeting and planning by yourself, hire an expert. But make sure you communicate very clearly about your requirements and look for the best deals available. Ask about their options for customising the trip for you. Your honeymoon is the most special vacation of your lives, make every second count!
Take a look at our vendor's list of honeymoon travel operators and get the best deals.