5 Best Honeymoon Places in Europe that You Need to Look at if You're Planning a Romantic Rendezvous
A wedding can be a hectic affair and takes a toll on a couple. So, treat yourself to a well-planned lavish honeymoon, here are some of the best honeymoon places in Europe for a perfect getaway.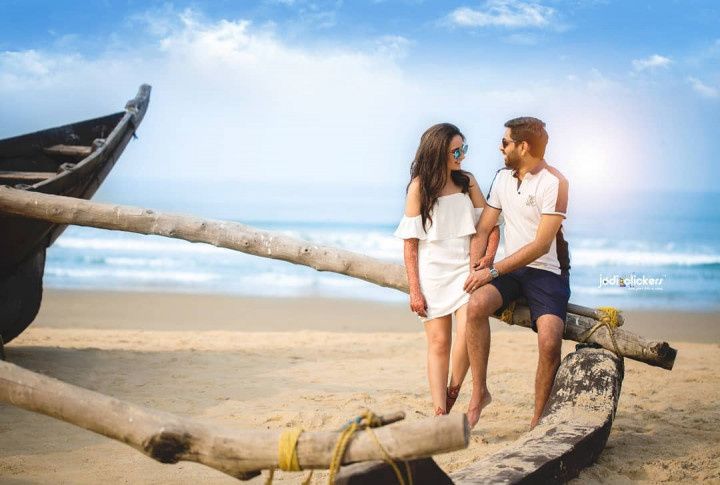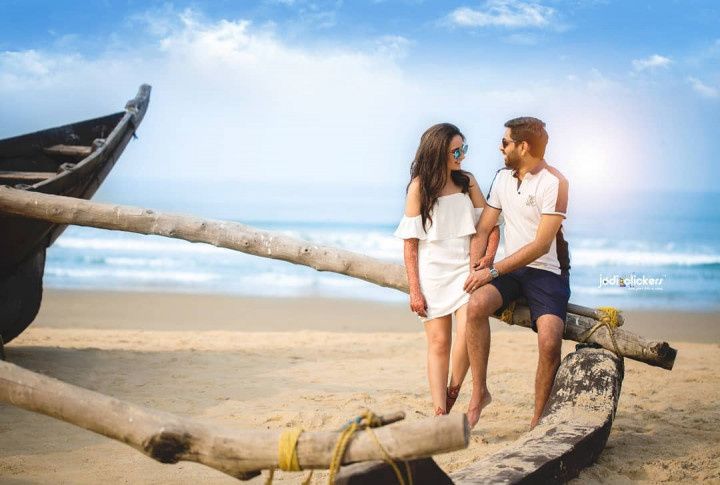 If you seek romance, you'll agree that Europe has an unmistakable enchantment. Europe offers the most breathtaking spots that can make you swoon which makes it the perfect choice for an amazing escape. But, Europe is a very big continent so you might get confused as to what would work best for you. So we're here to help you out, take a look at some of the best honeymoon places in Europe and plan your honeymoon right away.
1. Tuscany, Italy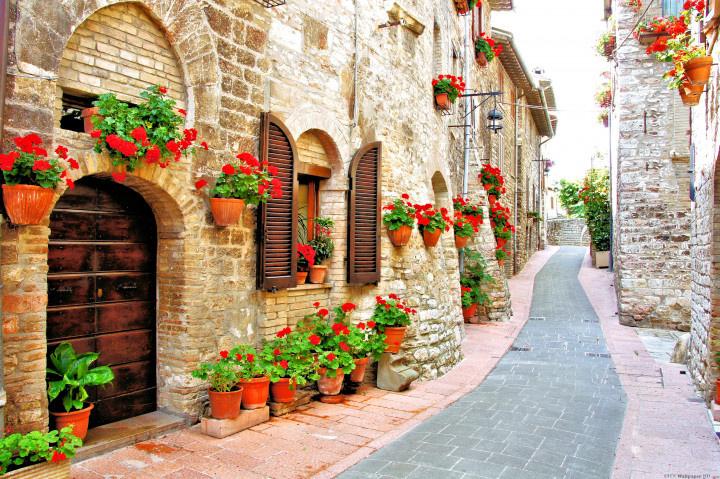 If you're one of those couples who would grassy vineyards over sandy beaches, Tuscan is the answer to all your questions. What better way to let loose while sipping wine and exploring through the artistic streets of Italy. Tuscany surely offers a heavenly experience with sparkling wine, mouthwatering dishes and the beautiful Tuscan sunshine making it a strong contender on the list of best honeymoon places in Europe.
Best Months to Visit: Between the months of April and May or between late September and October.
Things To Do: Bring home some of those Italian cooking skills and treat your partner to an Italian dinner. While you're there, learn Italian, trust us it'll help you to a great extent because English isn't as widely spoken as Italian.
2. Paris, France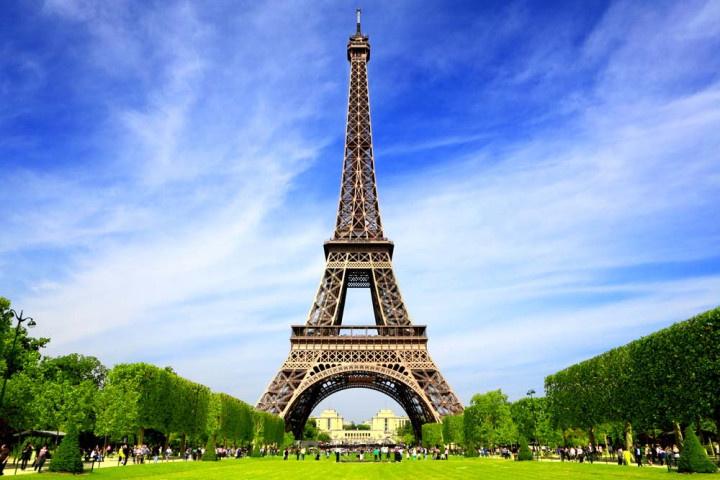 Looking at the night sky with your spouse and enjoying a hearty meal under the Eiffel Tower while snuggled up. Need we say more? Paris is hands down the most romantic cities in the world and has a vast artistic culture. Enjoy a lovely scone in an artisanal cafe with your spouse and soak in the love of The city of lights. Saying Je T'aime (I love you) in Paris will give you all the right feels and makes it one of the best honeymoon places in Europe.
Best Months to Visit: Between the months of June to August and between September to October.
Things To Do: Visit the Notre-Dame Cathedral, just like the Eiffel Tower it is a Parisian icon and shouldn't be missed out on. For a heavenly dining experience, visit Champs-Élysées, there's everything you could want along the Champs-Élysées.
3. Santorini, Greece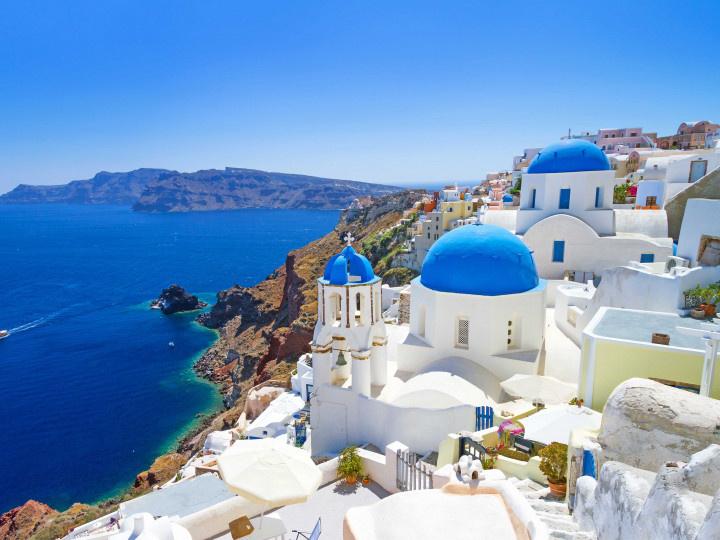 Courtesy of Bollywood, we're already in love with Santorini. So, it only seems fitting that we include this scenic beauty to our of best honeymoon places in Europe. It is a beautiful island and offers you spectacular landscapes. Your time in Santorini is going to be a memorable visit and you'll definitely come back with many Instagram worthy snaps featuring the beautiful whitewashed buildings with a hint of the blue sea. Bask under the sun on the colourful black and red beaches while sipping some wine made from grapes grown on the volcanic soil.
Best Months to Visit: Between the months of September and October and between April to May.
Things To Do: The foremost thing that you need to do while you're in Santorini is to visit Kamari Beach and the Red Beach, these beaches are the creation of a volcanic eruption and are the most beautiful beaches in the Greek Islands, making it the best honeymoon places in Europe.
4. Madrid, Spain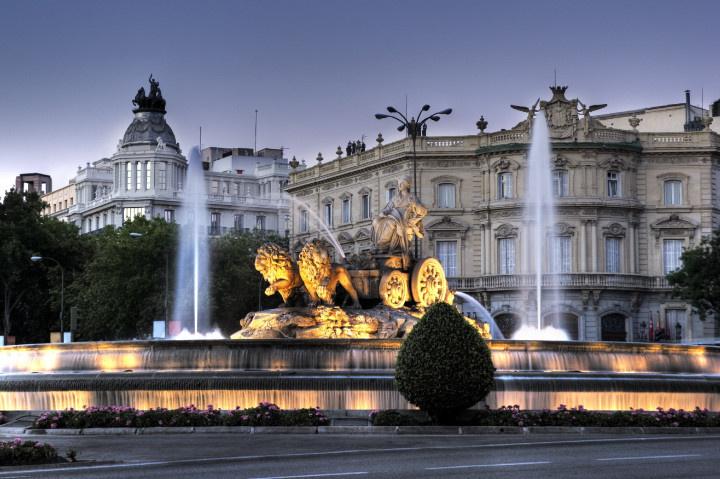 Madrid is the heart of Spain and offers picturesque landscapes. Spain screams out old school romance and has a number of tourist attractions along with architectural masterpieces. Have your own Zindagi Na Milegi Dobara moment with your beau while you drive down the roads of Madrid under the bright blue sky. Don't forget to have a meal at an open-air cafe accompanied with Sangria. This is indeed one of the best honeymoon places in Europe.
Best Months to Visit: Between the months of September to November or during Spring (between March and May).
Things To Do: For a fun time, you can go to the Plaza de Cibeles which has an observation deck and offers splendid views of the city. Another important pit stop for the tourists is the Mercado San Miguel which is a beautifully built market with cast iron and ornate glass.
5. Zurich, Switzerland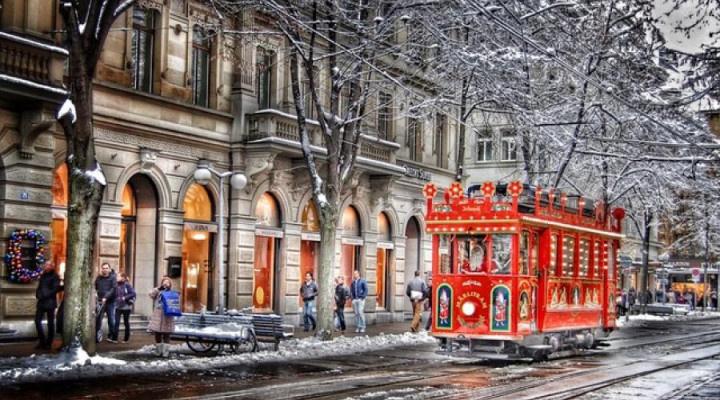 Bollywood has given us so many reasons as to why Switzerland is the country to head to for a fairytale honeymoon. And why shouldn't you, when it has strikingly attractive landscapes that will take your breath away? Zurich is one of the top-ranked spots for newlyweds to have a romantic getaway. It has scenic waterfronts along with beautiful sights of snow-capped mountains where you can have your Dilwale Dulhania Le Jayenge fantasy come true.
Best Months to Visit: Summer months are the best time to visit Zurich that is between June and August.
Things To Do: Take a romantic stroll across the waters of Lake Geneva and for a lavish dining experience, have a candlelight dinner at Rive Gauche.
All these destinations are nested in the heart of Europe and have impeccable scenic beauty that will surely strengthen the bond between you and your partner. A well planned romantic getaway in one of these best honeymoon places in Europe is all that you need to keep the romance alive. These destinations truly conjure the allurement that Europe has to offer.
Have you done your honeymoon planning yet? Where are you going for your romantic escape? Tell us in the comments below...