Heart-warming Compilation of Happy Married Life Images & Love Quotes
On any wedding occasion, express love for your partner by scribbling down these 10 original quotes to support a collage of happy married life images as a gift of words and visuals.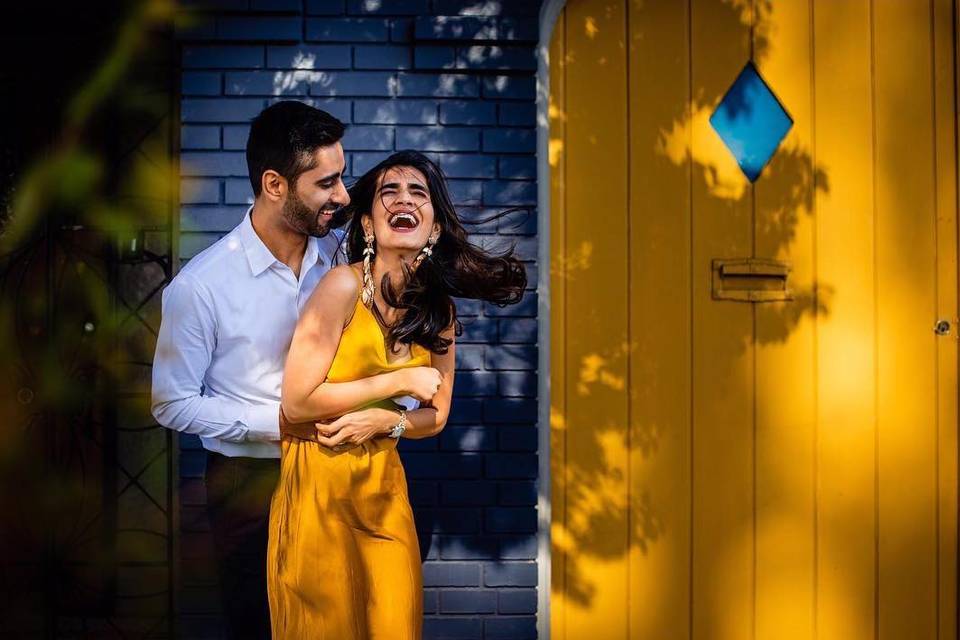 Sometimes, happy married life images are not enough to express for each other the love two people share. While many people are blessed with the art of weaving words into beautiful quotes naturally, some run out of words and often try and portray their love by extending happy married life images with the partner. Well, if you fall in the latter category, then we have compiled a list of 10 original quotes that will be a perfect way to remind or retell your other half how much you love him/her.
Happily Ever After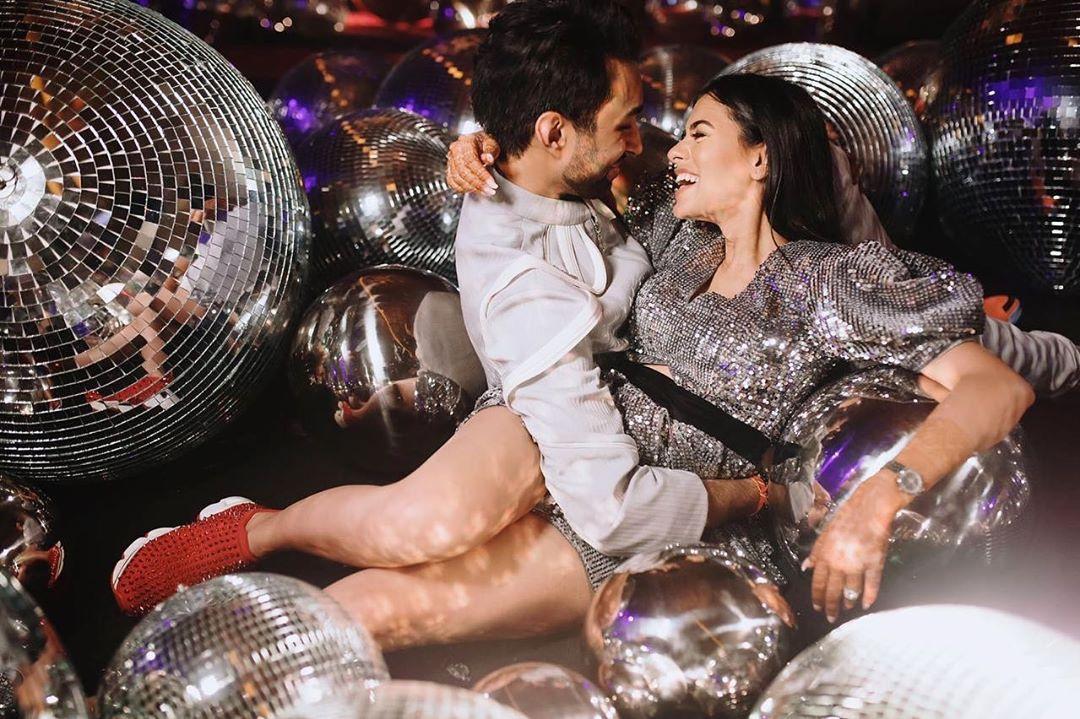 Image Courtesy: House On The Clouds
Let your loved one know that Happily ever after is not some fairytale dream but more of a reality made by choice of two people. 'Happily Ever After began the day our eyes met. Happily Ever After became world news when we tied the knot. Happily Ever After is when I wake up every day and find you next to me. Happily Ever After is you, me and us.'
Married Moments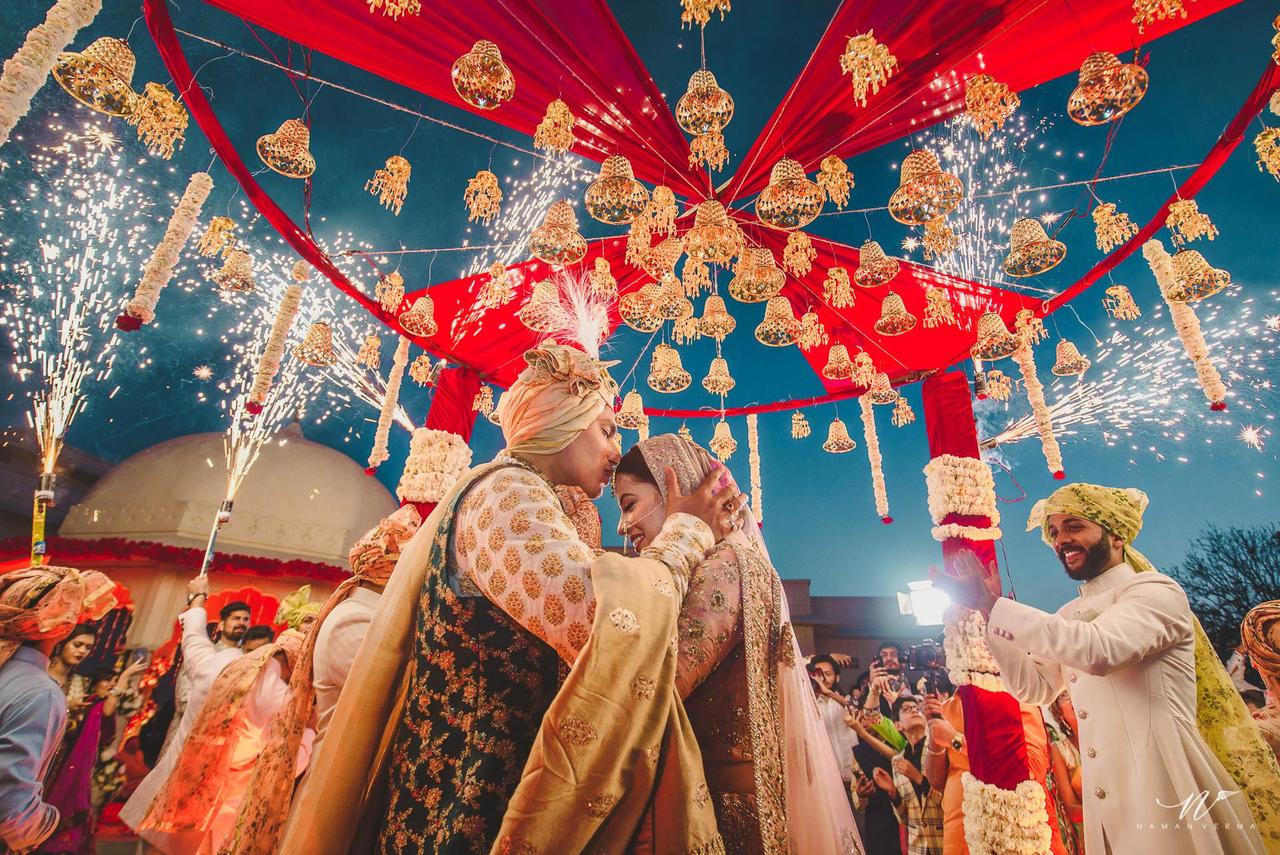 Let's talk about those new experiences and moments that you as a married couple have shared over the course of time in the form of a quote and recollect memories alongside. 'Waking up to you is the biggest joy of the day and sleeping next to you is the warmest blessing of the night. This marriage is the reason why I get up every day to live life to the fullest once again.'
Memories From The D-Day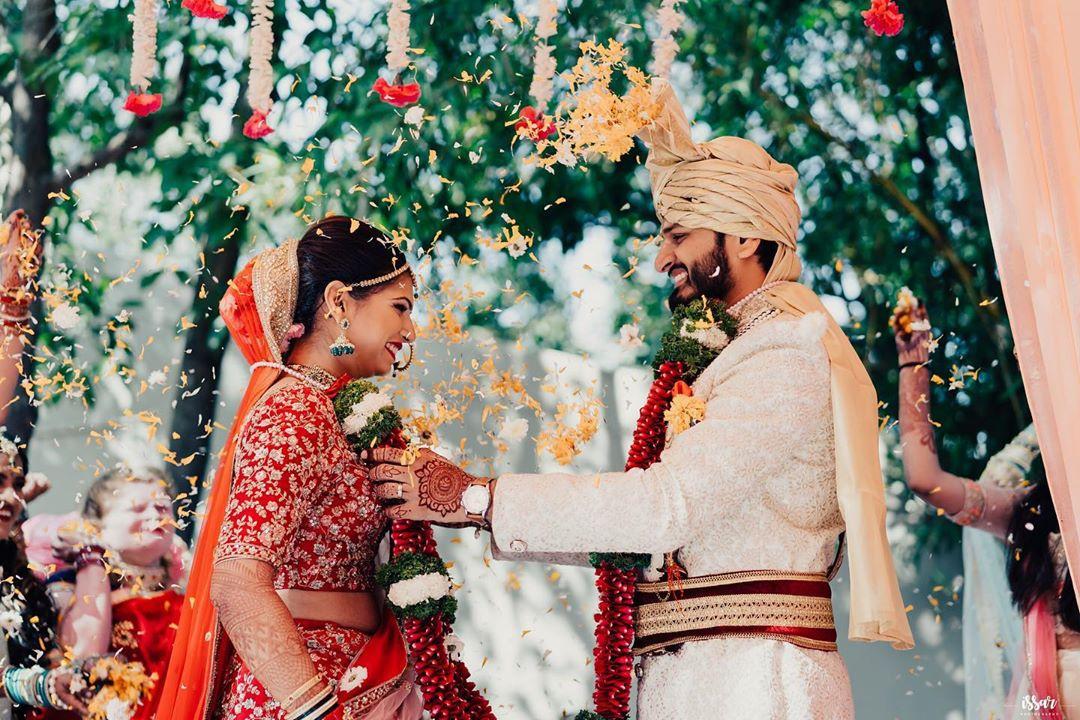 Image Courtesy: Issar Photography
Penning wedding memories down in the form a quote is another way of sharing special moments together. 'On our wedding day, it wasn't the number of guests or the extravaganza of wedding arrangements that brought a smile on my face. It was those swift moments when our eyes met and a connection was felt that I smiled the widest.'
Compliment Each Other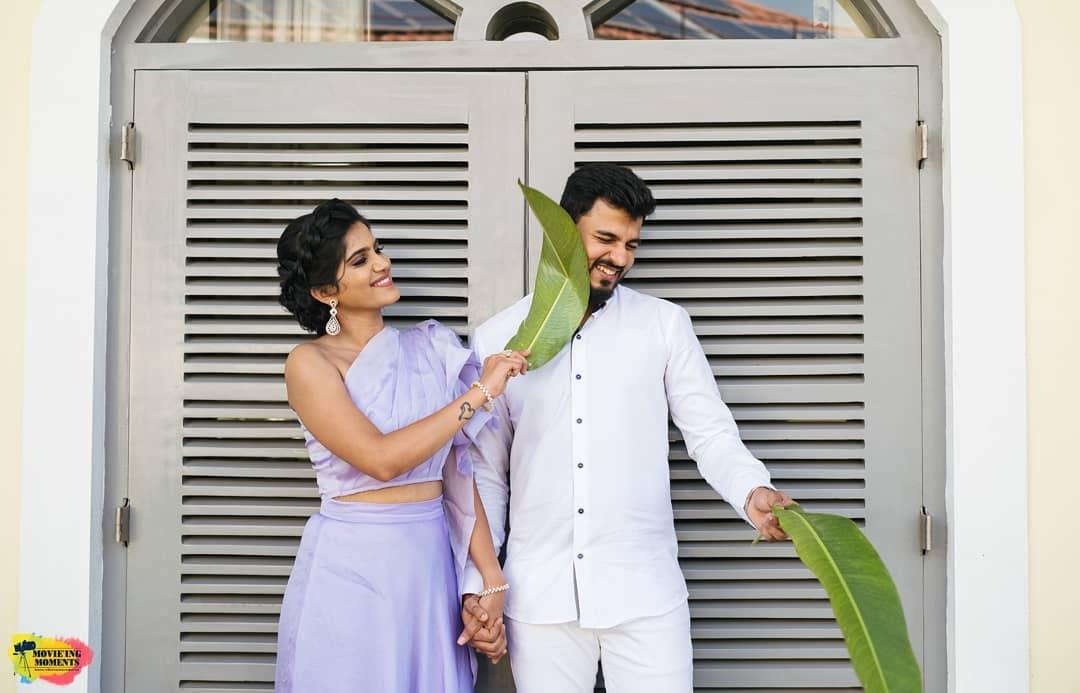 Happy married life images are not enough to express what two people feel always. But words can. So let's exchange quotes that compliment each other fully. 'Your smile, your laughter and your liveliness are some of the moments that I wish to wake up to every single day. You are the sunshine in my life that never ceases to shine brighter than anything in this entire universe.'
Wishes For The Future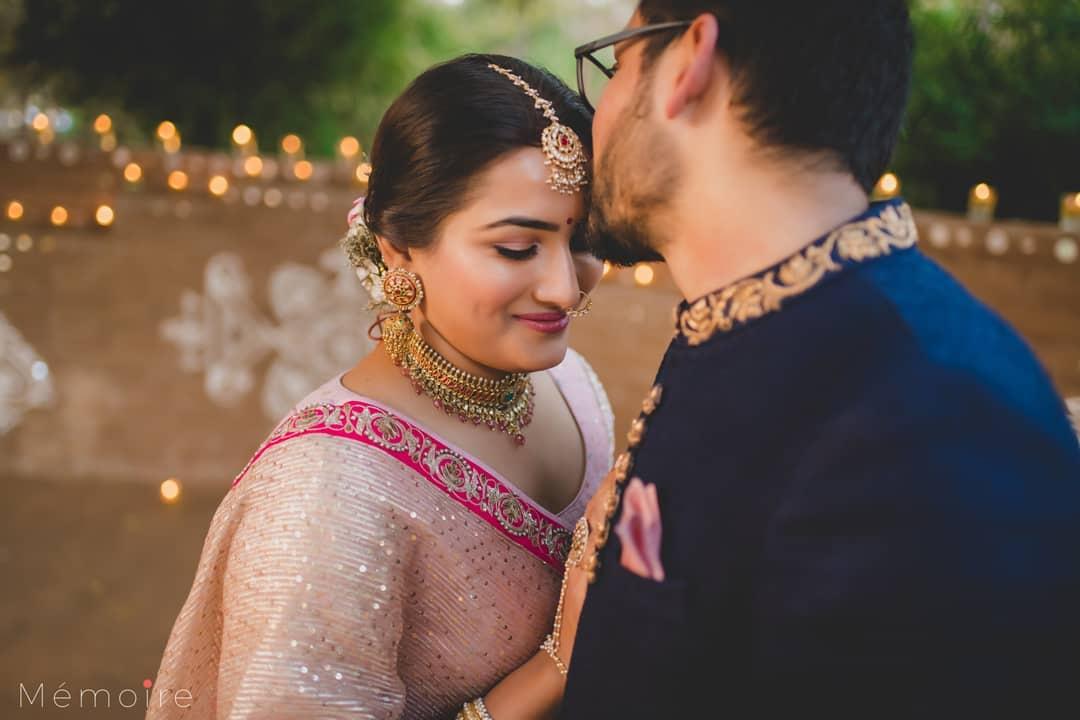 Image Courtesy: Mémoire
It is always a great idea to express your love with not just the memories of the past, but with how you wish to move ahead in this marriage with your partner as well. 'Beyond motivational speeches and mantras in life, what motivates me is a wish to live a beautiful future with you. There is nothing greater than a motivation which is intimate and a reason for you to thrive for the best.'
Perfection in Imperfection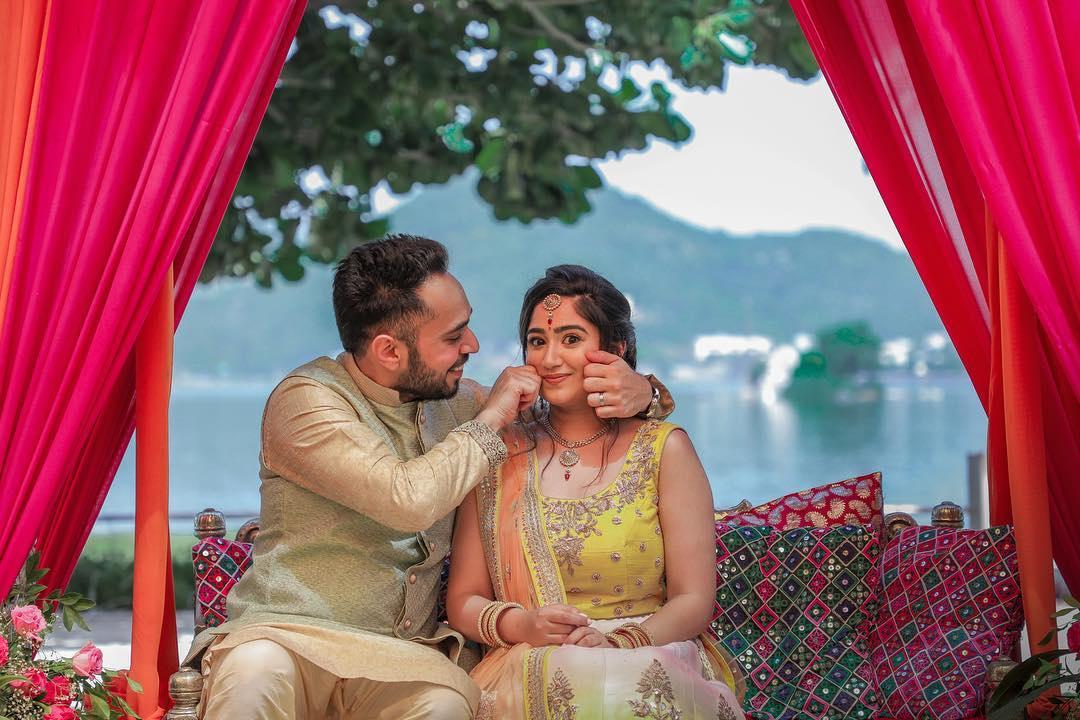 Share this quote with your partner and recollect memories full of laughter from the time that you have shared as a married couple till now. 'The crease of your smile, the snorting sound when you laugh, the moments when you bring out your inner child like nobody's business, these imperfections are your biggest perfections. And I love your imperfections the most!'
The Bond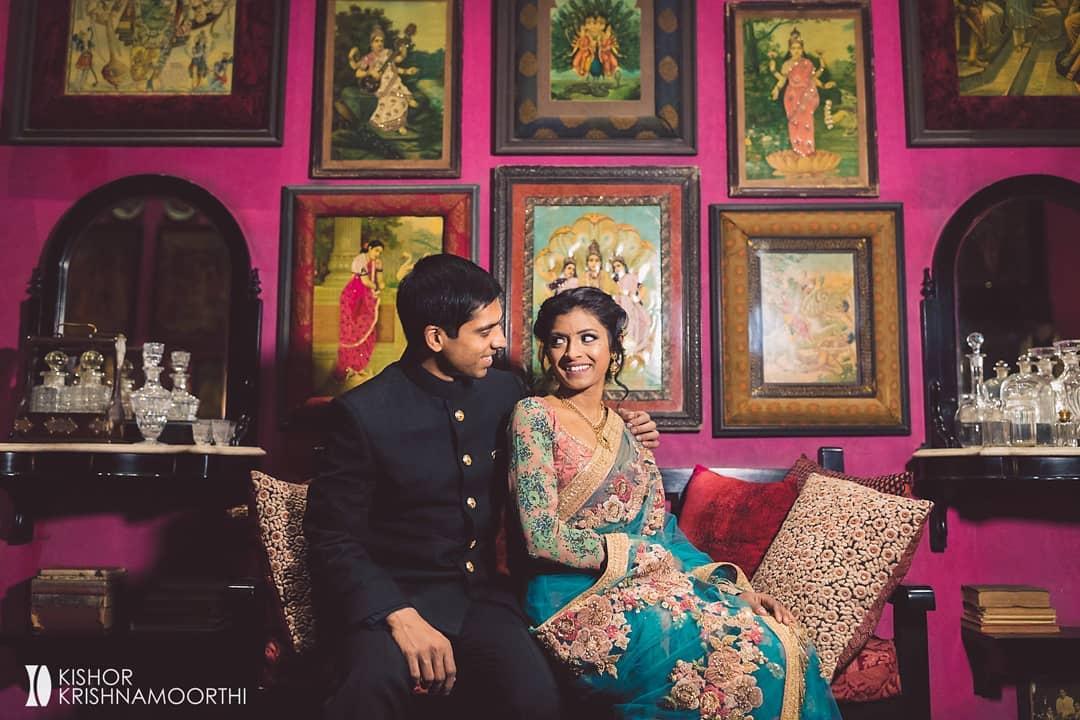 Share one of those happy married life images with your partner which is the romantic and the most memorable of them all. 'What makes making memories special is not the occasion, the place or the moment. What makes memories so dear is the bond two people share amidst a chaos of other elements in the frame, that sets them apart from the rest. That bond is called love.'
When You Look Me In The Eyes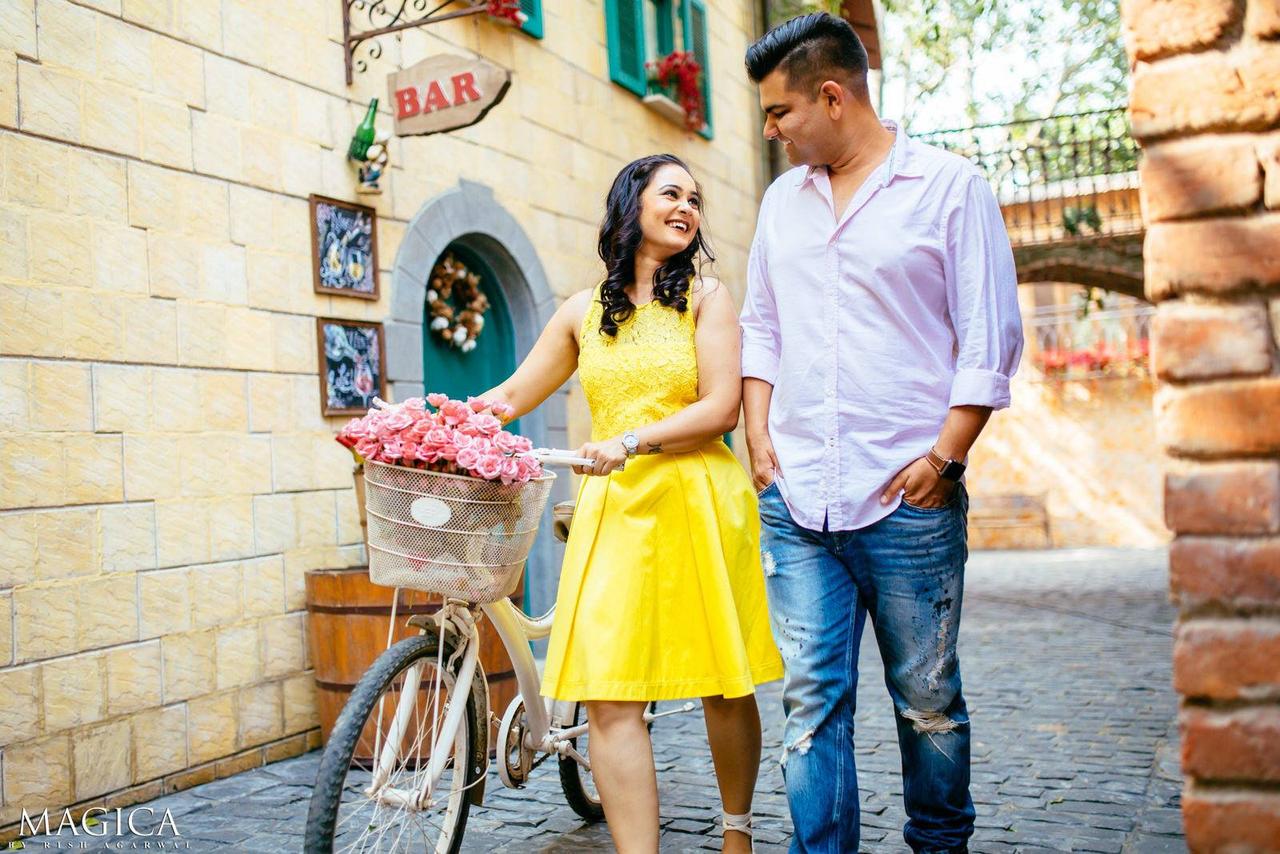 Image Courtesy: Magica by Rish Agarwal
One of the most common yet most romantic happy married life images is when the couple is looking into each other's eyes. 'When you look me in the eyes, I know that this dream is forever. When you look me in the eyes, I know that this bond is permanent. When you look me in the eyes, I know that we are together forever!'
The Ideal Dinner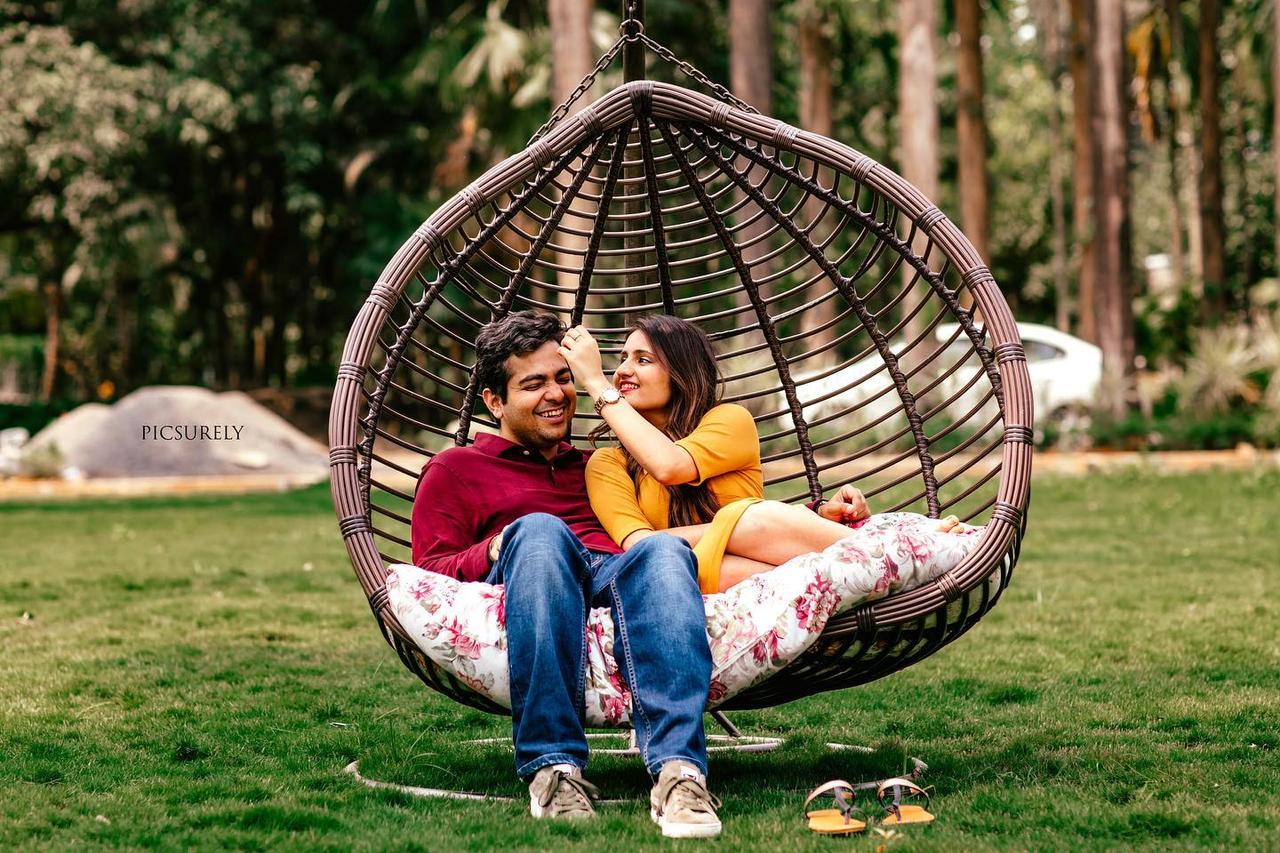 With this quote, you can share a collage of happy married life images in selfie mode that you two must have taken in the past while having had such ideal dinner dates together. 'Experts say that the best way to a man's heart is through his stomach. Our marriage has taught me that the best way to your heart is by a takeaway order of Chinese food, cuddles on the couch and a night well-spent binge-watching sitcoms.'
Tickets For Two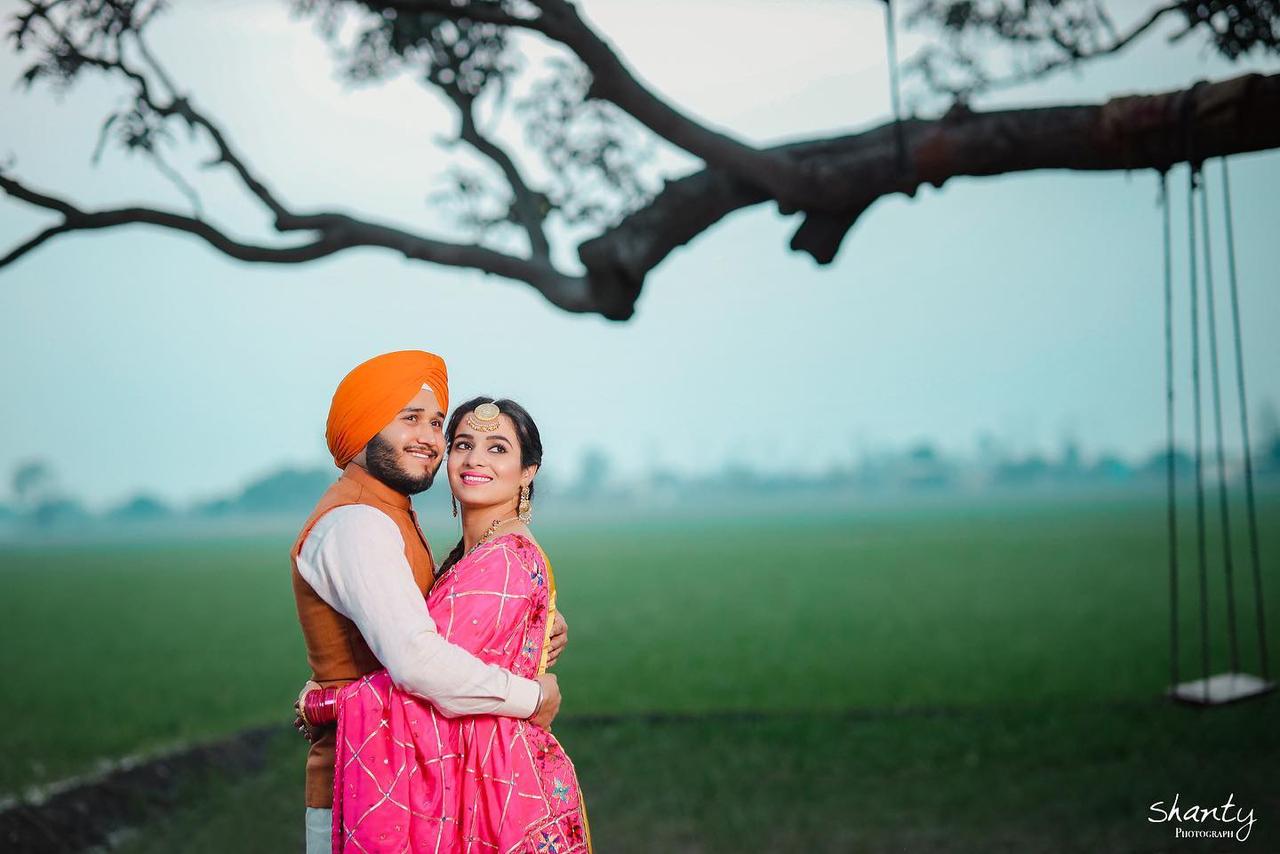 This quote is for couples who love creating happy married life images while travelling across the globe. 'The say is that travelling makes one wiser. I say that travelling with your loved one is what makes life wiser, beautiful, magical and memorable. Tickets for two today, tomorrow and forever.'
These beautiful couple quotes will surely bring a smile on your partner's face and will result in making memories on that special occasion which you two can bond over romantically. Words and happy married life images are content to express what your partner means to you.
Do you have any original quotes that you have written for your partner in the past and would like to share with us? Comment below and share with us.