Romantic & Sweet: 5 Indian Couple First Night Stories That Had Us Teary Eyed & Filled With Awe
We have jotted down some exciting Indian couple first night stories on how they bonded together amidst pressures, excitement, insecurities, tiredness and conscious butterfly flutters from an arranged marriage.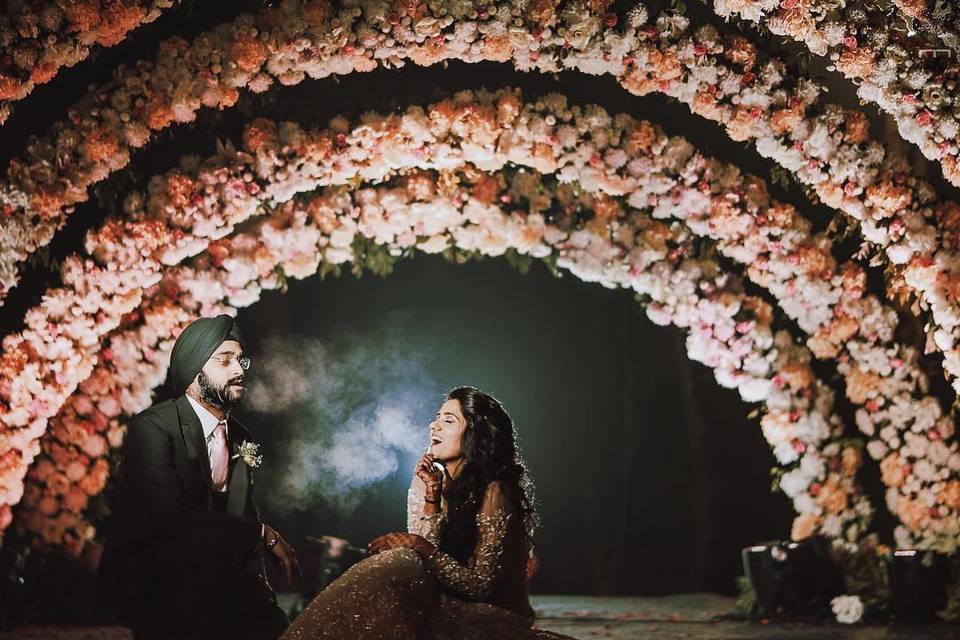 Are you or any of your friends getting married? Are you tired of answering their constant questions (totally full of consciousness) about the Indian couple first night? Your way out of the awkward yet exciting Q&A sessions ends here as the homework about Indian couple first night stories has already been done on your behalf! Taddaa...!
We have a whole bunch of Indian couple first night experiences ready for you ranging from the shy ones to the cosy ones, the dancing ones to the imaginary ones. Read on as an attempt to let your insecurities and consciousness go right into the drain!
So after deciding to take the genuine curiosity of Indian couple first night experiences to another level, we decided to take the matter up for you (and your bride/groom-to-be) friend.
So the team chose to put me (hi peeps!) on the hot seat against some really amazing Indian couples who after their respective shy moments decided to finally open up. After miserably failing initially at finding the ones who agreed to talk, I finally found some (angels) to my rescue. So let's begin...
1. The First Dance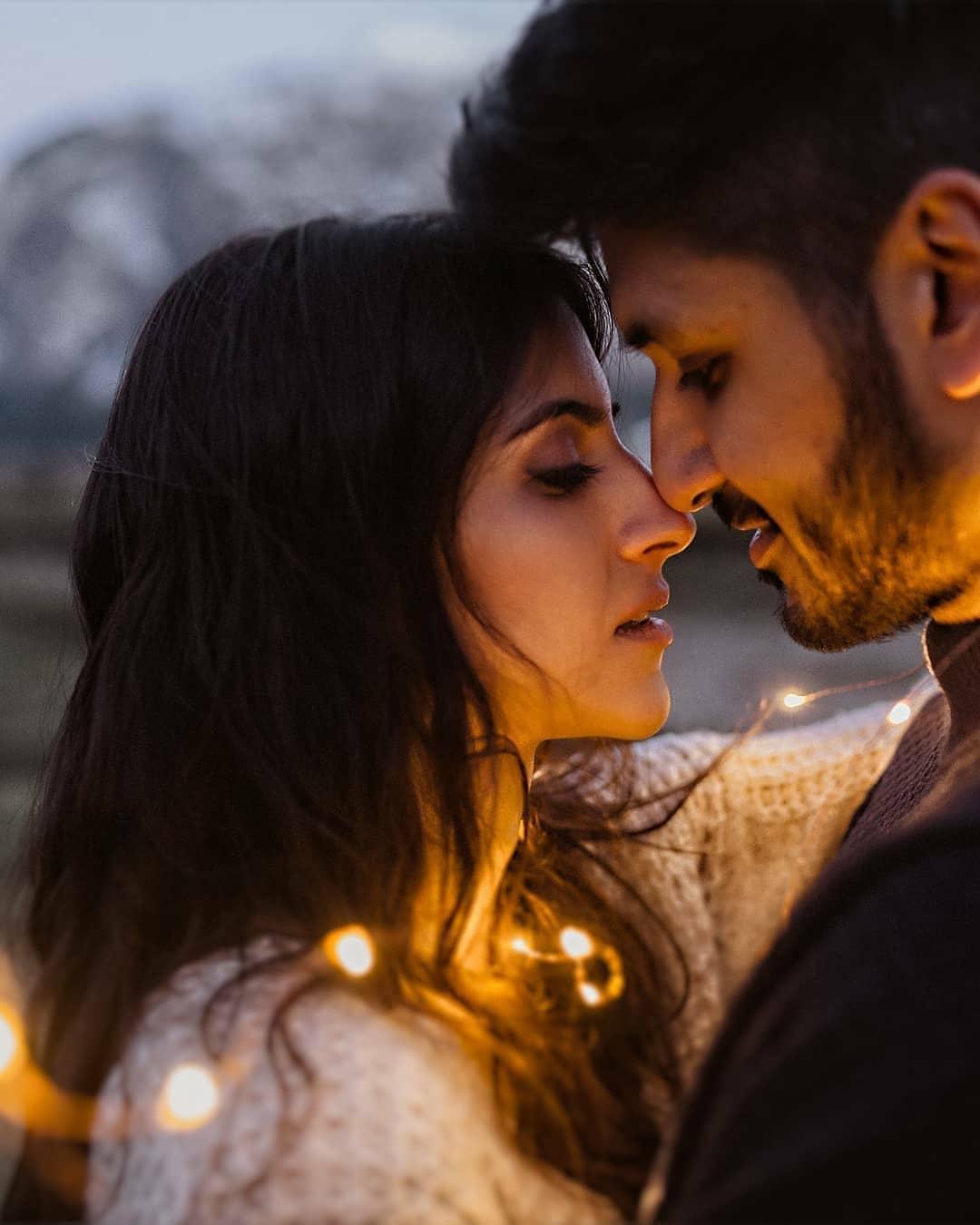 Starting with the story of the couple with a wish-list. Talking of Indian couple first night, this one is definitely a list topper with its dripping sweetness. So Shweta and Vinamra (nice name, right?) were extremely tired when they finally made it to 'their' room on their first wedding night on November 29, 2018. Shy and conscious, Shweta straightaway went to take all that heavy bridal jewellery and lehenga off (in the changing room) and got herself into her wedding nightwear.
Cutting the extra details, eventually, they sat on the bed discussing how the day went for each of them. And then came the part when Vinamra surprisingly came up with this idea of sharing how each of them had thought about what their wedding day would be like in their wish-list and how it actually went. So Shweta had wanted a more private affair while Vinamra wanted a grand destination wedding and it was ultimately neither of the two.
Our man then expressed that he wanted to come on an elephant (wait, what?) and all they could do was burst into laughter. And then after a few exchanges came the sweetest part when Shweta expressed that she always wanted to have that private couple dance with her man on her wedding day, all dim lights and Karan Johar style in action.
Just then Vinamra decided to steal the show and they actually danced! Starting (obviously) with the shy hand in hand kind they left no twirl, twist and shake behind by the end. After a point, Vinamra began whispering all disco songs as well and at that moment, that chemistry building was all that mattered! What a story, what a memorable, funny, worth telling to the world story.
2. Window to the moon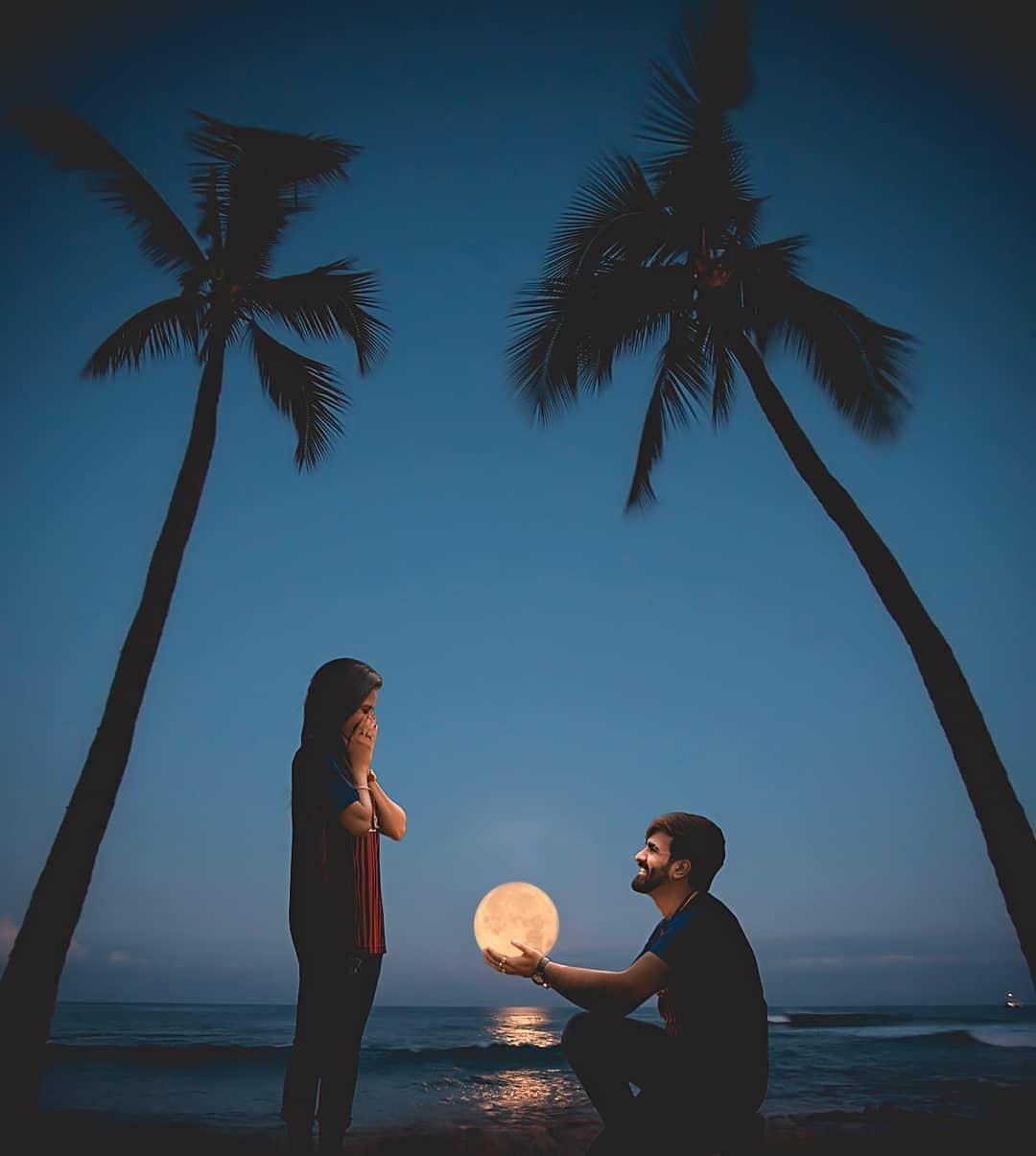 This is the cute story of Sanchi and Tarun from Lucknow. This shy couple got married on April 22 and finally reached their hotel at about three in the morning of 23rd. When it comes to Indian couple first night, lucky are the ones who opt for the destination wedding format or decide to stay in a hotel for all the ceremonies. Everything automatically becomes way more convenient.
After changing into regular, comfortable clothes, they sat cross-legged on the comfortably big couch by the french window facing each other. After the awkward silence, too tired to sleep look and shared secret glances, Tarun finally asked her for a coffee date. Smiling Sanchi agreed and Tarun prepared two wonderful cups of coffee with less sugar. Bringing the cup, Tarun wrote a sweet note on the napkin reading, "Welcome to the family, love!" "The smiley at the bottom of that note, I think, broke the ice for me...", said Sanchi smilingly.
While sharing those warm cups of coffee together, they talked and talked looking at the moon. They talked till it was finally morning and the moon wished them night, till the coffee sachets ran out. They enjoyed the wonderful sunrise from the 22nd floor that morning, from that very couch. This was a story as pure and beautiful as the moon and as hopeful as the sun.
3. The Hot Water Tub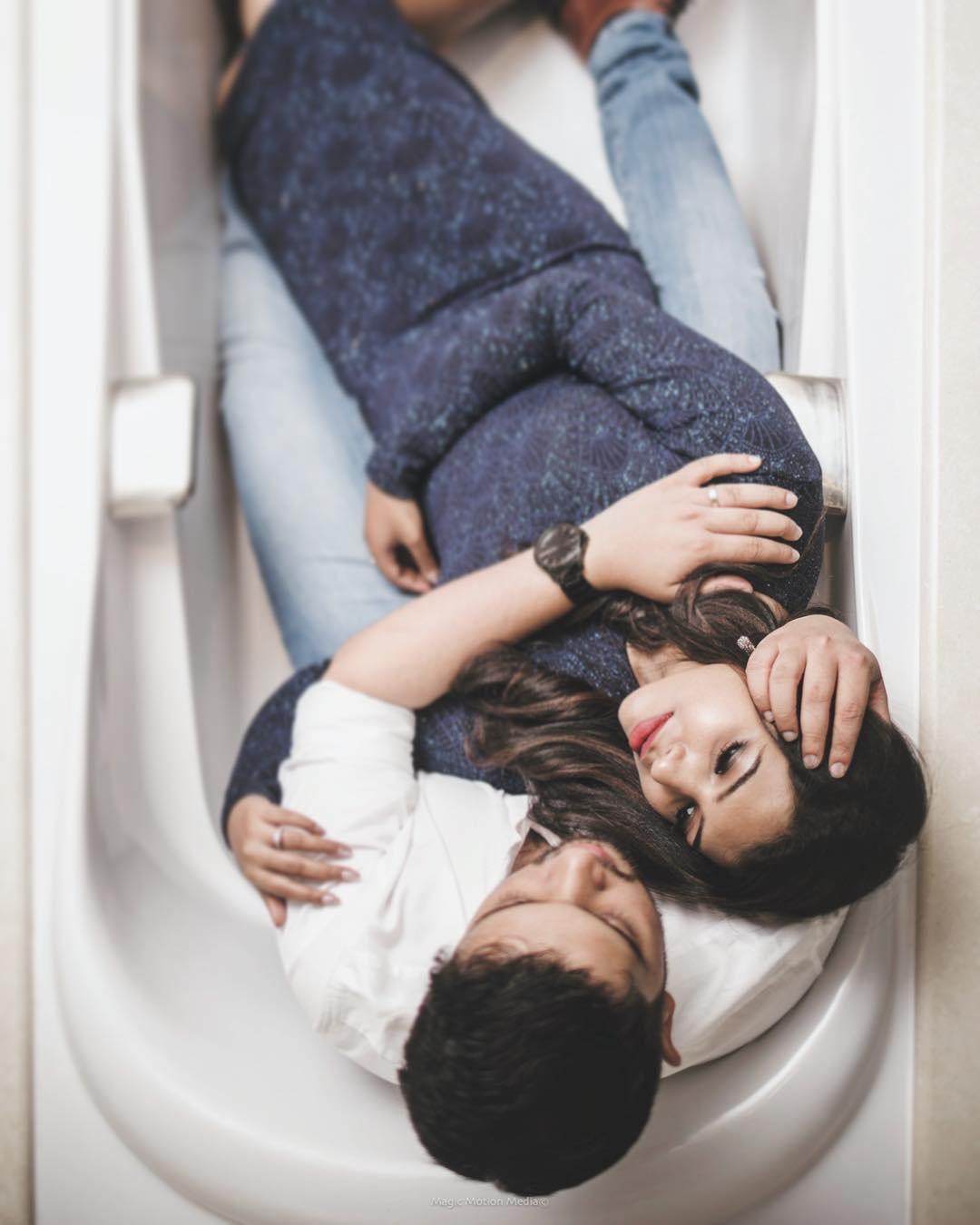 This couple chose to stay anonymous and we respect that, but that doesn't mean their story is any less adorable. This beautiful bride is a very frank one and therefore a little nervous about the adjustments in the new family. The couple had been talking during the courtship period of about six months so they were quite comfortable anyway like most Indian couple first night experiences.
As soon as the couple came to the all decorated room full of flowers, balloons and champagne, the bride began panicking. To our surprise, the reason for her anxiety was the life ahead in the new family, whether she will be able to adjust well and keep everything balanced and happy about which she was extremely vocal to her husband. The sweetest husband offered her a hot water bath together with champagne and 'Never Have I Ever' and the wifey readily accepted. The adorable couple made it to the huge bathtub of the luxury hotel room and celebrated.
In the middle of the storytelling right at that moment, they looked at each other, smiled and while imitating the clinking of the champagne glasses just like that night, said in unison, "To insecurities of marriage" and burst into laughter (the groom came up with the phrase then). That was the moment when I knew that I had to tell this story to the world. They even went on to play a wonderful game of 'Never Have I Ever'.
4. The Ice Cream Couple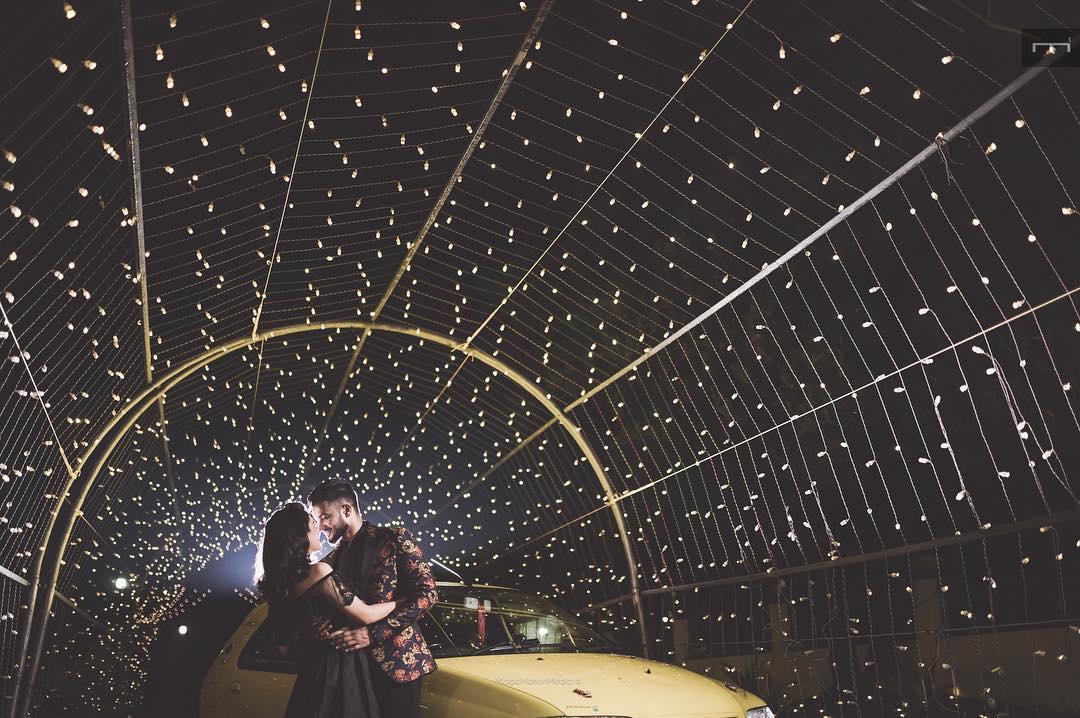 This is the story of Neha and Rahul. Telling you in advance, this daring story is a little hard to believe. So this beautiful couple had an arranged marriage but in the same city (Ghaziabad). Now Rahul was having a tough time there as Neha was fairly quieter than usual which he wasn't expecting.
Rahul made her comfortable with the favourable A.C temperature, extra pillows and everything, yet she seemed to be upset. When he pressed her further with questions about what exactly was wrong, she literally burst into tears. As we all know, women look the cutest when they talk like little girls while crying and Neha looked no different. All she said through her tears, making exaggerated hand gestures and shooting eyebrows that she missed her parents. After all the hype of Indian couple first night assumptions, this seems to be a little unusual, right?
Rahul hugged her and comforted her, gave her water and eventually succeeded in calming her down. She ended up being in his arms with watery eyes and red nose. After a great while passed and they kept talking, she shared with him her memory of how his father used to bribe him with pineapple ice cream at their pet local ice cream parlour whenever she had a bad day. "I still remember how I hadn't even completed my sentence and I found us sneaking out of our house with him juggling with the car keys." If this is not the Indian couple first night story of the year then what is?
5. The Post-Wedding Proposal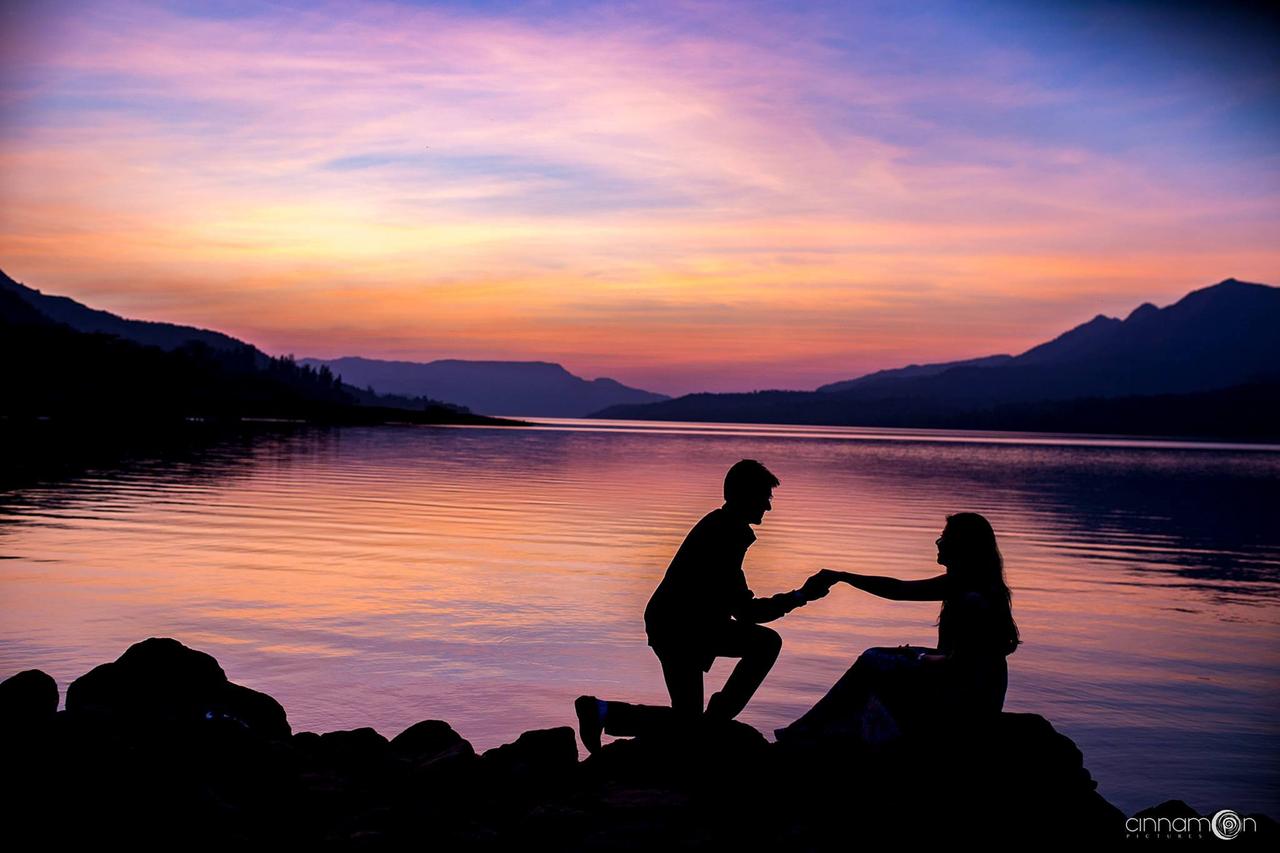 So the last candid story of Indian couple first night comes from a recent bride Jyoti. She married Fish (she insists on calling her husband that, can't help it) a year back in Mussoorie. After getting done with all the rituals and dinner, they made it to a gorgeous hotel room with a breathtaking view. She shared her perfect Indian couple first night moment with utmost excitement.
After settling comfortably in bed, they decided to chat for a few hours before sleeping. Since the Garhwali wedding has no time restrictions so they got free fairly early as compared to Hindu weddings. After a fairly light conversation, Fish asked for her hand and made her stand facing her and literally went down on her knees. Being an arranged marriage of a fairly shy couple they never got to do that officially. So he officially proposed her to an equal partnership in marriage with the hotel pencil in hand because she is a writer.
This was the most down to earth, genuine and heartwarming Indian couple first night story so far which with I shall leave you with high hopes and innumerable aww moments to cherish.
So, without being biased, I would rather ask all you lovely readers to choose the cutest, most relatable or the most heartwarming of all the above awe-inspiring stories of Indian couple first night. So, next time when you are bombarded with Indian couple first night stories by your mind or your friends, direct everybody straight to us to nourish your anxiety with love, light and hope. Until next time, stay candid, stay raw!
We would love to know your first night story in the comments below: