WeddingWire India Recommends 2021 Wedding Dates for the Perfect D-Day
If you are looking for some fun off-beat dates for hosting your wedding, you have landed on the right page. Read to know more about the WWI Recommends 2021 Wedding Calendar.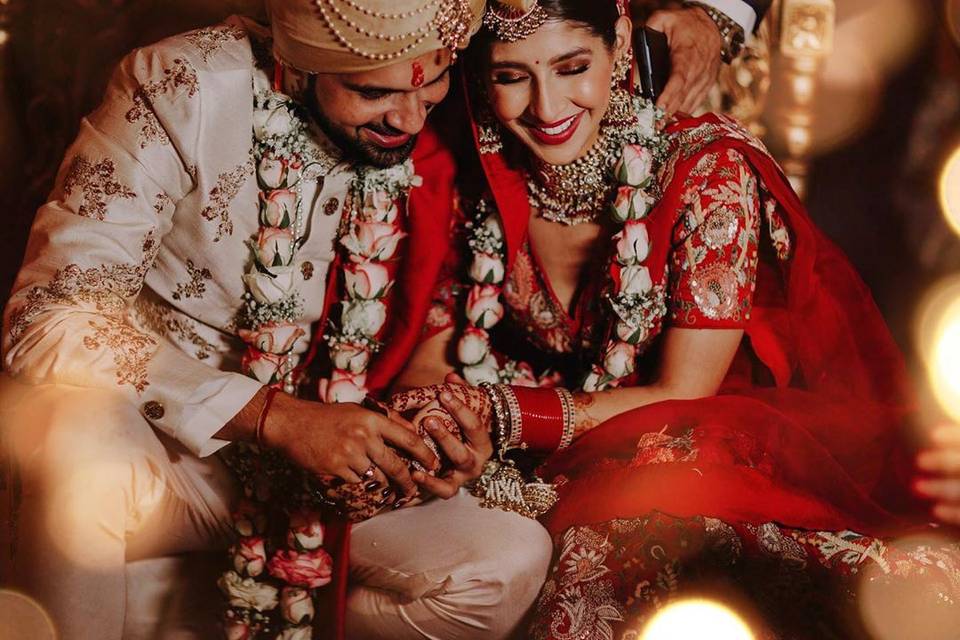 They say a wedding is not just between two people, it is also between two families. And when there is more than one person involved, it is not easy to come to any agreement easily. With the coming together you and your partner along with your families, the number of opinions on the table increase. The social, religious and cultural differences might start making you feel more and more bogged down.
It gets harder especially when it comes to picking the perfect date when everyone agrees to seal the deal. To pick a date when the much-awaited fairytale comes true with everyone being able to bless you in person is not a cakewalk. With a lot of weddings being postponed owing to the pandemic, the year 2021 looks pretty busy when it comes to weddings. The chances of not being able to accommodate your wedding on an auspicious date from the 2021 calendar looks decently possible. There are also the inter-cultural weddings that need not be according to any specific religious calendar.
To help you make this emotionally significant decision smoothly, we are here with an out of the box calendar for wedding dates that take into consideration all of the other factors like - weekends, national holidays, and other days of merrymaking apart from the auspicious saaya dates of the Hindu wedding calendar for 2021.
Here are the unconventional wedding dates for the millennials to celebrate their big day in full swing.
WWI Recommends January 2021 Wedding Dates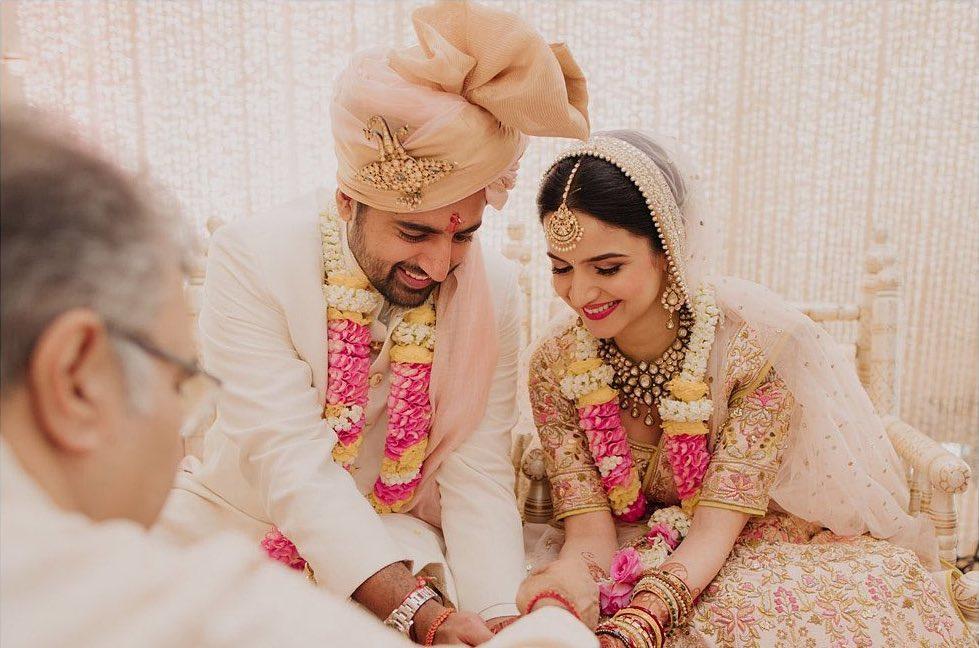 Image Courtesy: Ibtida
January seems like the perfect time to host winter weddings. While there are only 3 saaya dates in January 2021, you need not participate in the race to pick them first. You can avoid all that hassle and regret of not being able to find a venue or vendors to make your wedding happen on these 3 dates, if you decided to get married on the following dates.:
1st January - Everything is special about this date. It marks the beginning of the year and you can celebrate your new beginnings too!
25th January - Keeping in mind the weekend preceding this date and the Republic day after this, it's going to be a long weekend and a perfect time to invite your guests over.
26th January - It is a national holiday but since the pledges and celebrations are mostly over by the first half, you can host your big day on this day.
WWI Recommends February 2021 Wedding Dates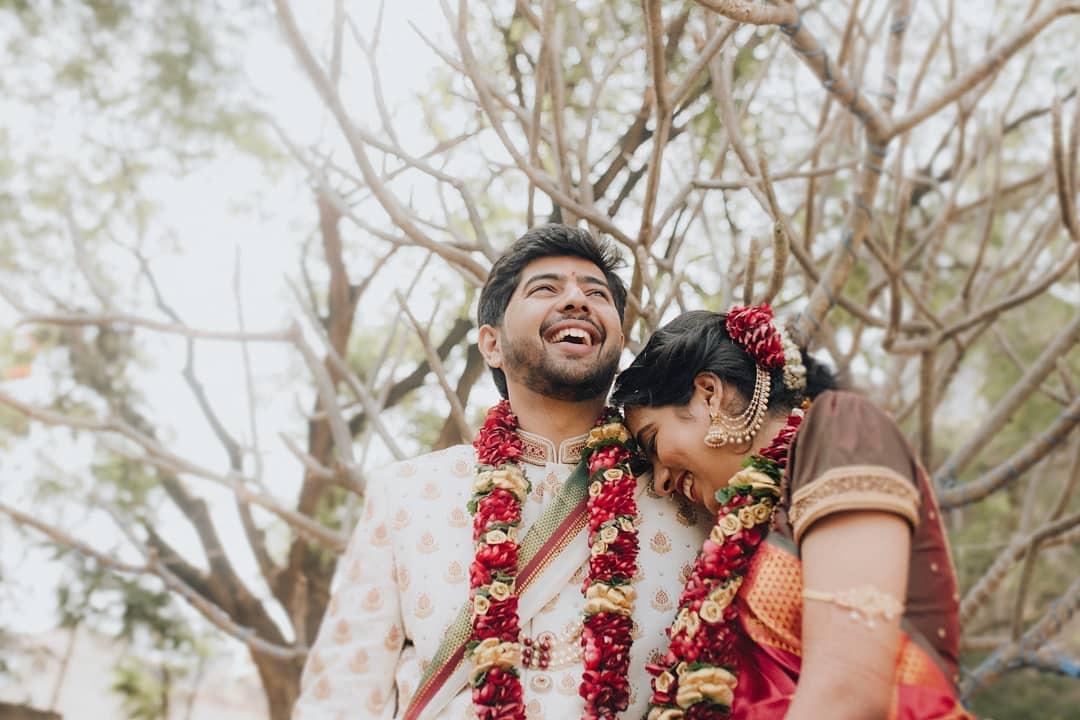 February is the month of love. The month of February which is usually bustling with muhurats has only 2 auspicious dates for weddings in 2021. But that never meant you cannot tie the knot. While many couples from diverse cultures get married in the first week of February - like the Christians (before the beginning of their Lent season that only gets over in April after Good Friday) you can pick these 2 happening dates too.
13th February - This day is celebrated as the Kiss Day on the Valentine calendar. "You may now kiss the bride" would literally be perfect for this day!
14th February - Its Valentine's Day. Enough said! What better day to tie the knot with your beloved?
WWI Recommends March 2021 Wedding Dates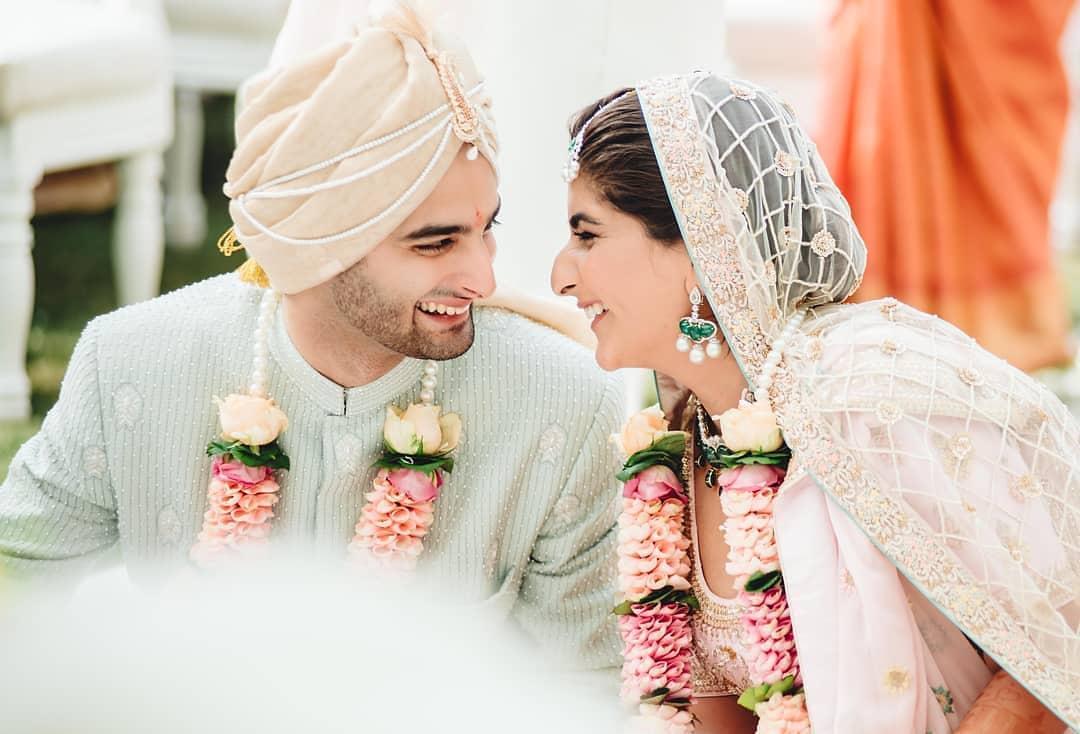 Another unconventional month in 2021 is March. March marks the onset of Spring in India and it is one of the most pleasant seasons in the country. You can bring all your spring wedding dreams to come true in March, but March has just 3 saaya dates in 2021 making it difficult to make room for all the spring weddings in line. These 2 non-saaya dates are going to be just perfect if you have always wanted to wear a pastel lehenga and walk down the aisle with the mild breeze in your hair.
20th March - Otherwise celebrated as Earth Day, this is a good time to get hitched. What better time than Earth Day to pick an eco-friendly or green wedding theme.
28th March - Followed by the festival of colours on the 29th, this date is indeed a good time to celebrate the love. You can plan a Holi themed pre-wedding shoot or even colourful wedding ceremonies before and after the wedding.
WWI Recommends April 2021 Wedding Dates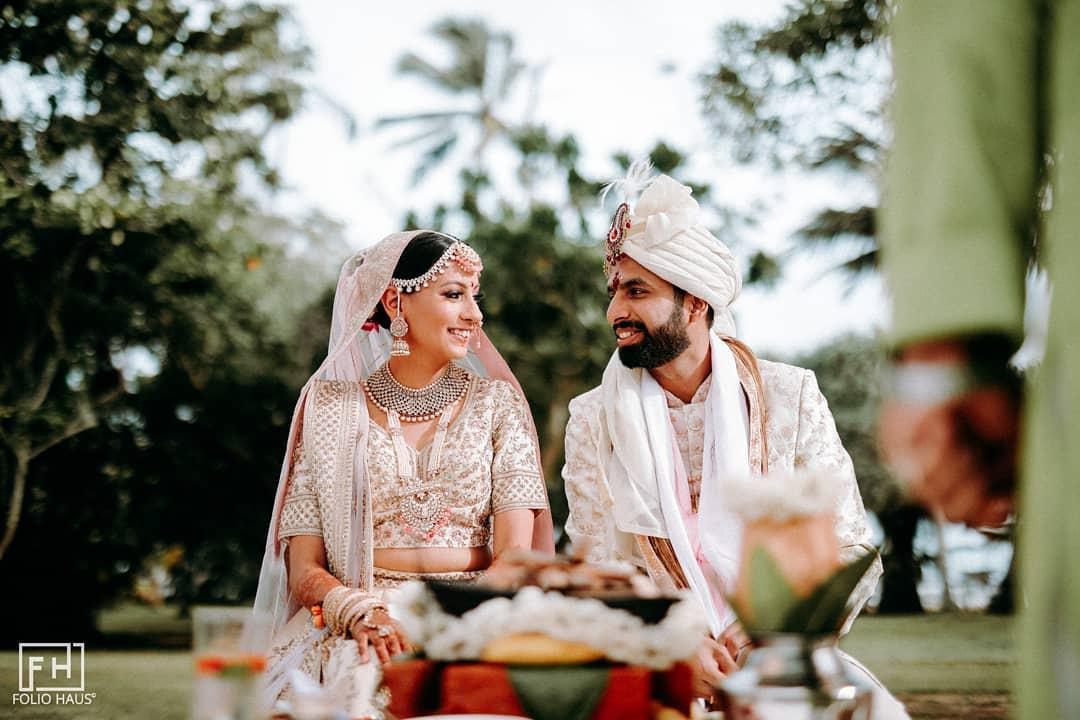 April is the onset of Indian summers and the weather is extremely blissful. April 2021 also has a lot of saaya (auspicious dates) of the Hindu wedding calendar. The rush to get these dates for weddings is very much anticipated and you might find it difficult to hire your choice of vendors or even your favourite venue during these days. You can also pick one of these non-saaya dates to make it smooth and convenient.
2nd April, 3rd April, 4th April - This weekend is a holy weekend with the ones of good Friday on the 2nd. This is also one of the long weekends in 2021 that can be the best time for you to host your wedding.
21st April - Given the 3 saya dates follow immediately after, this date seems to be a good one for blessed beginnings.
WWI Recommends May 2021 Wedding Dates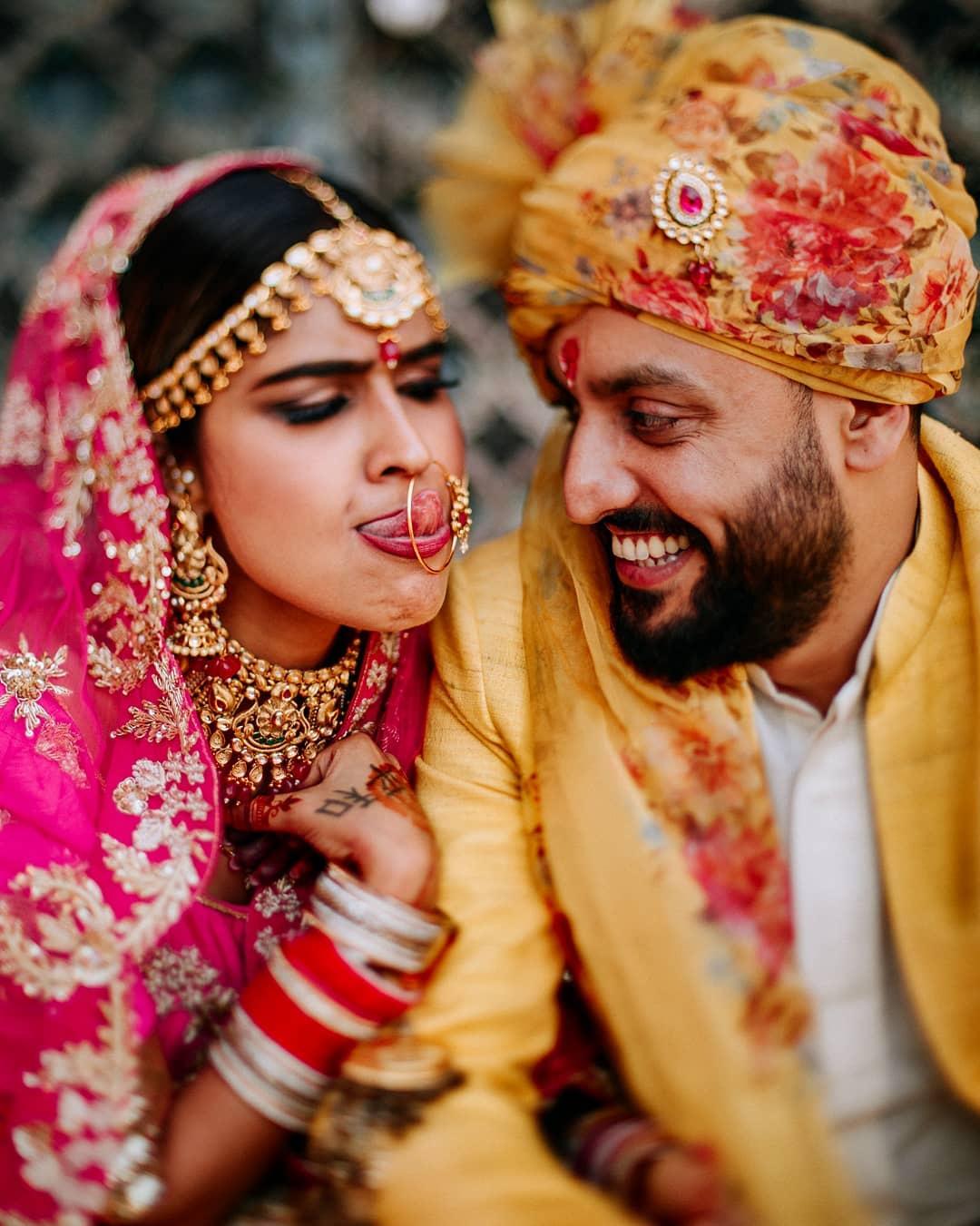 The month of May already has a lot of muhurats dotted throughout the month. Here are 2 more to add to the festivities!
13th May - 13th is the Id-ul-Fitr and is, therefore, a religious holiday. This calls for a weekend bonanza and a good time to host your weekend wedding.
14th May - Yet another weekend bonanza. Pick a non-saaya date if you have always wanted a weekend wedding because the saaya dates on weekends will be a carnival!
WWI Recommends June 2021 Wedding Dates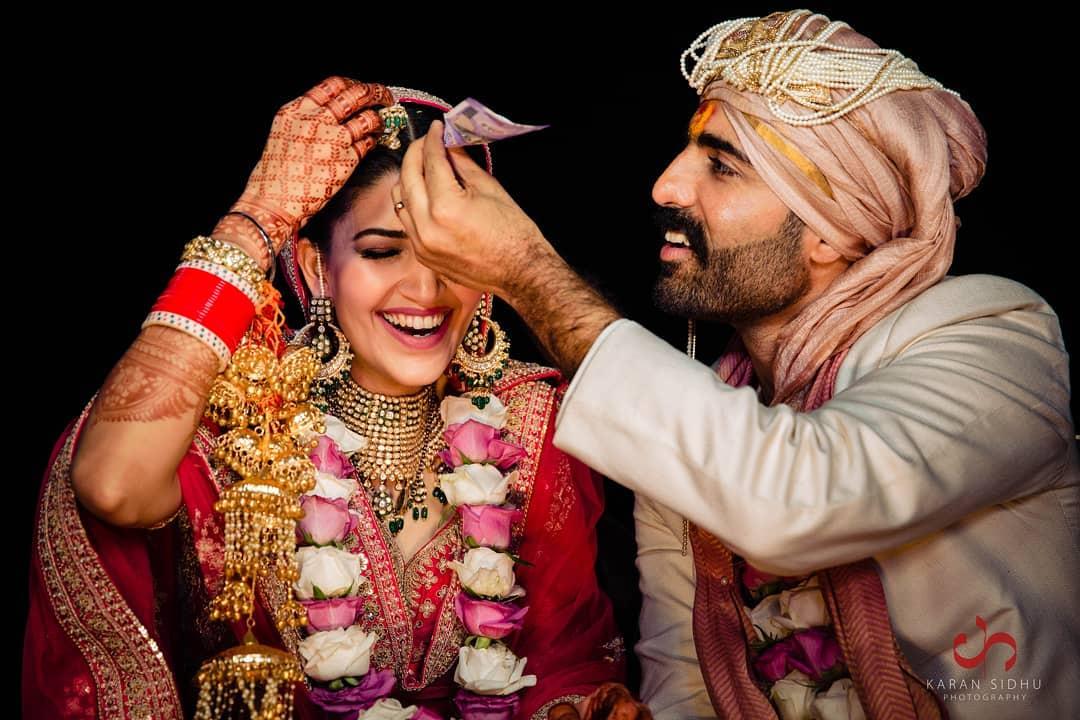 June has a decent number of wedding dates. But then again there is always that something that will make your wedding celebration extra special and memorable. While most postponed weddings will be taking place around this time of the year, there is this one special day that we recommend you to get married on.
21st June (Monday)- The summer solstice. This day celebrates the longest hours of daylight and the beginning of peak summer. We recommend this day to be the perfect pick if you want to host a day wedding. The celebrations can go a little longer because the sun's not setting anytime soon here!
WWI Recommends July 2021 Wedding Dates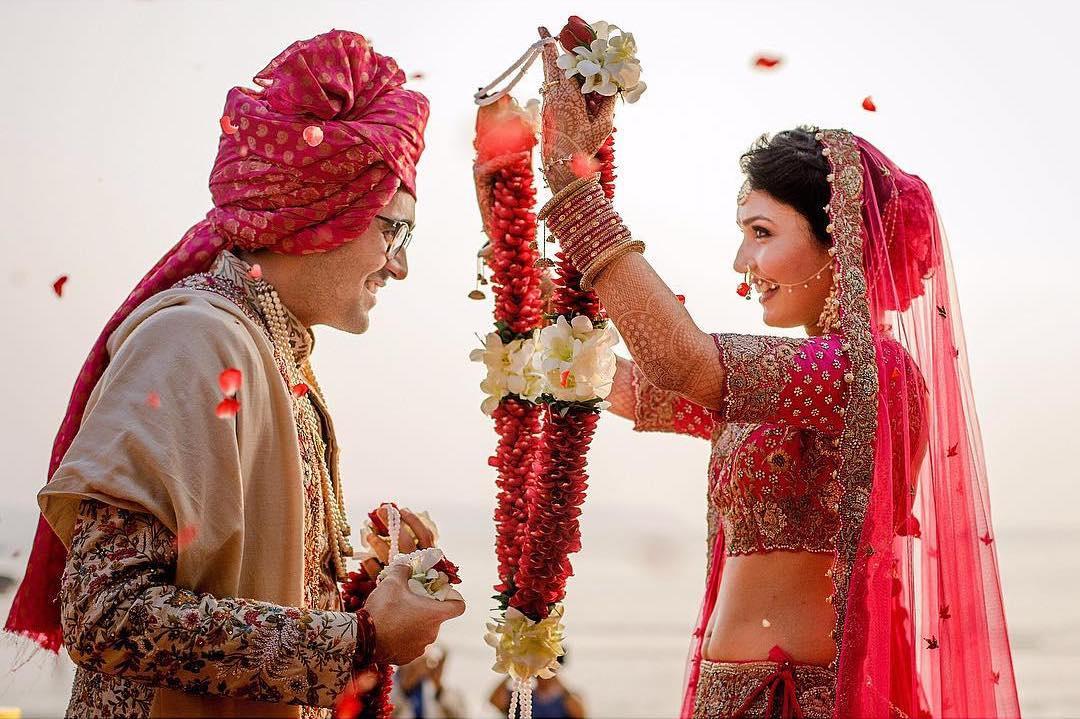 This is the peak monsoon wedding season. You can use the pro tips on what to wear for a monsoon wedding and pick a unique and lucky wedding date in July to exchange your vows.
7th July - What a date! 7 is often known to be the ideal number representing wholesomeness and perfection. 7/7, the double dhamaka (7.07.2021), will definitely be a unique day to signify the beginning of your beautiful journey with your beloved.
WWI Recommends August 2021 Wedding Dates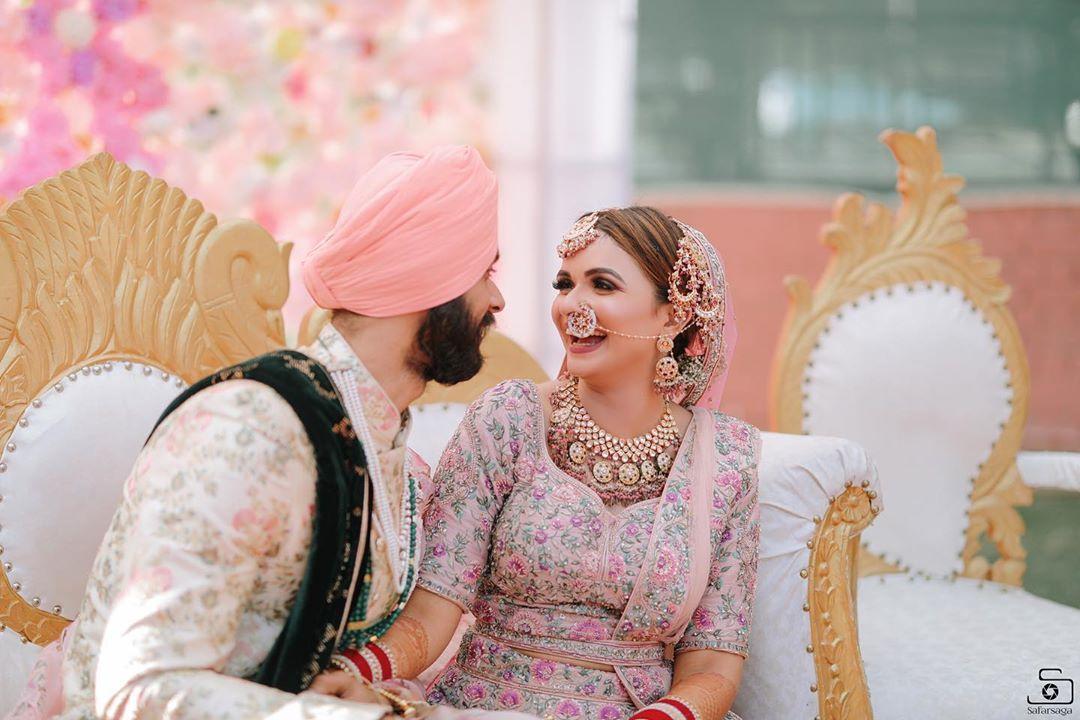 August is a great time to celebrate the dreamy monsoon weddings. Be it an intimate monsoon wedding or be it an OTT monsoon wedding, if you want to take your vows with the pitter-patter creating the perfect backdrop for you, then August it is. However, August 2021 does not have many wedding dates. This is also a great time when all your favourite vendors and your dream venue will be easily available because of the low rush in wedding dates. Here is a date that we suggest as a great one to say I DO!
1st August - Friends turned lovers and friends getting married are going to be the most AWW-dorable love stories ever. To seal the deal with your best friend on Friendship Day is nothing short of perfection and we approve! This day could also be the beginning of a lifelong friendship in an arranged marriage.
WWI Recommends September 2021 Wedding Dates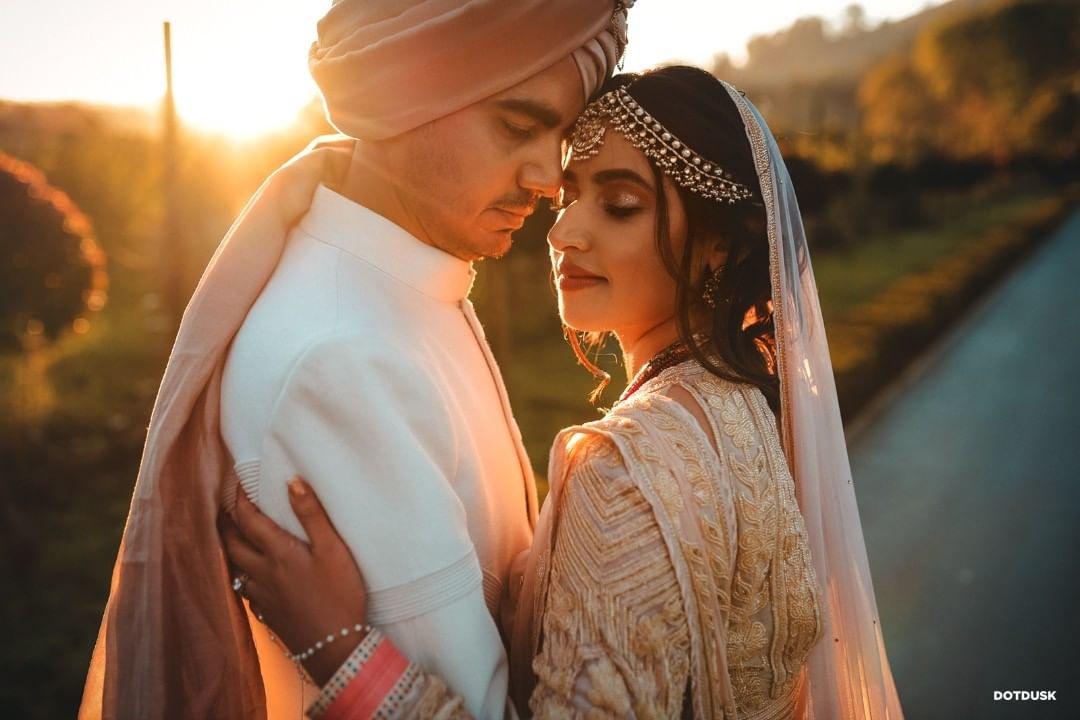 September too has no wedding dates and this non-saya month is a great time for you to make your dream wedding come true. The dip in the number of wedding dates in this month can be looked at as a beneficial one where the off-season weddings are much lighter on the pocket than the ones held during peak seasons. The vendors will also comparatively have a lesser business and can dedicate uninterrupted services to your wedding.
11th September - The Ganesh Chaturthi marks the beginning of an auspicious period. Even if September lacks any auspicious wedding dates, this date is a felicitous pick.
WWI Recommends October 2021 Wedding Dates
October is the season of festivals. However, when it comes to weddings, it has no propitious dates in 2021. However, there is one super fun date to host a themed wedding celebration!
17th October - It is the official National Food Day. For the foodie couple or the one who has always wanted a lavish menu at your wedding meal, 17th can be the perfect date to host your wedding. Any celebration is incomplete without food and 17th October is outrightly one of the best dates on the non-saaya calendar.
The weather will be in your favour too with the perfect fall fashion picking up the pace so you can show off your latest designer lehenga or a stunning gown to set the trend with a breathtaking twirl!
WWI Recommends November 2021 Wedding Dates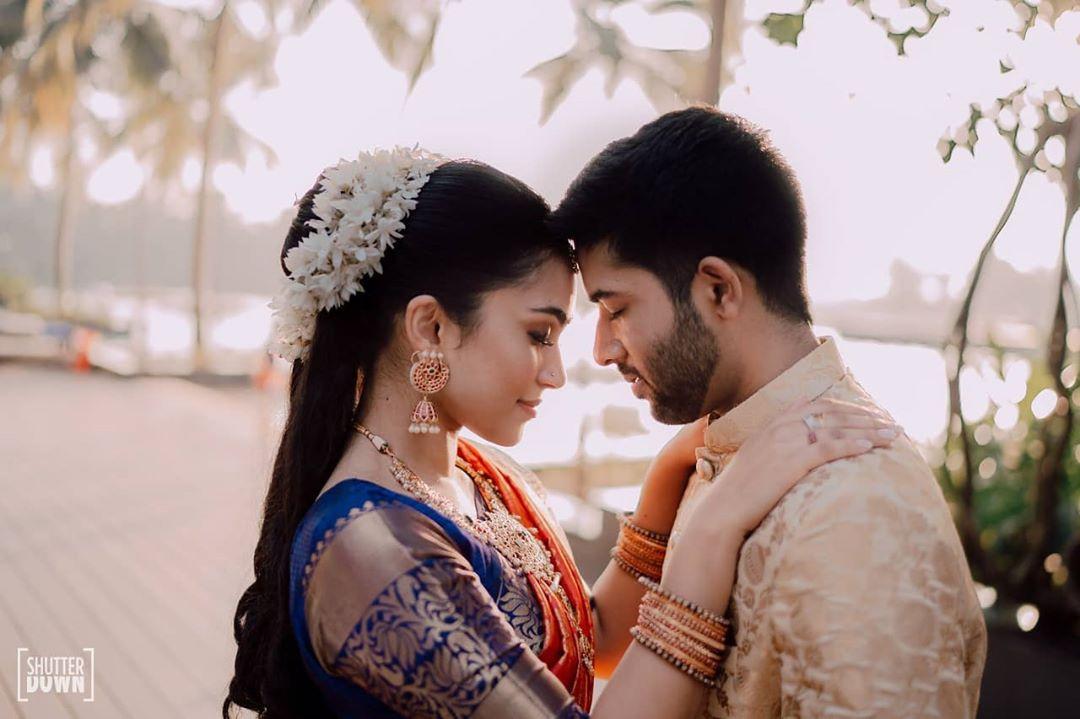 November sees the most number of wedding dates in the latter half of the year. Right after you celebrate the festival of lights and Dhanteras - the festival of wealth and prosperity, you can get married. The excitement of the festivals leaves you super thrilled for the wedding to follow. Apart from the saaya dates, here are some of the dates recommended by WeddingWire, India.
5th November - Right after the Diwali celebration, this can be one of the longest weekends of 2021 and perfect for a destination wedding too.
19th November - Any pious day is a blessing to start something beautifully. The Guru Nanak Jayanti (Guru Nanak's birthday) is one such piously perfect day for a wedding.
25th November - There is so much in the world to be thankful for and your wedding date can be one of the most extraordinary ones by planning to tie the knot on Thanksgiving. You can call it a weekend too!
WWI Recommends December 2021 Wedding Dates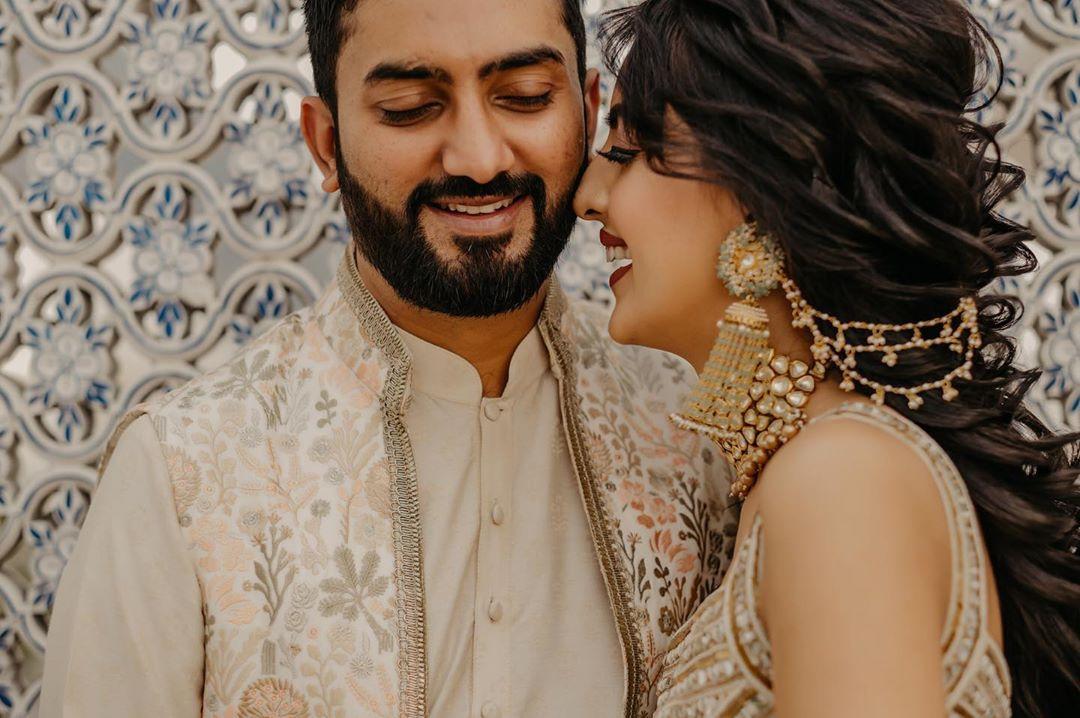 December is another month full of festivities. Winter weddings are absolutely enchanting. Garam jalebis and Kulhad Chai is worth everything. You can plan decor with a variety of fresh flowers during this time. The warm bonfires in the evening and some rum for a toast while wearing snug clothes always sounds tempting. All the velvet lehenga and silk saree dreams, best fit here. Apart from the 7 muhurat dates that this month boasts of, we have a special recommendation too!
31st December - What better time to commence the new chapter of your life than the New Years Eve. You can host your wedding during the day and turn it into a wedding bash at night along with celebrating New Year's Eve. You get to be grateful for the time that has passed while welcoming the times to come with full fervour and with your beloved by your side. Everybody looks for their special someone to kiss at midnight on NYE, and you will have your Mr/Mrs by your side already.
A lot of couples and families who had their weddings planned for 2020 have been wondering how to adjust the weddings in 2021 without further delay. For them and the rest of the to-be-weds who want to plan their dreamlike wedding in 2021, this is a wedding calendar that does not limit itself to the conventions and norms of a religious calendar solely. This calendar opens the doors to newer horizons and possibilities for the couples to make a statement.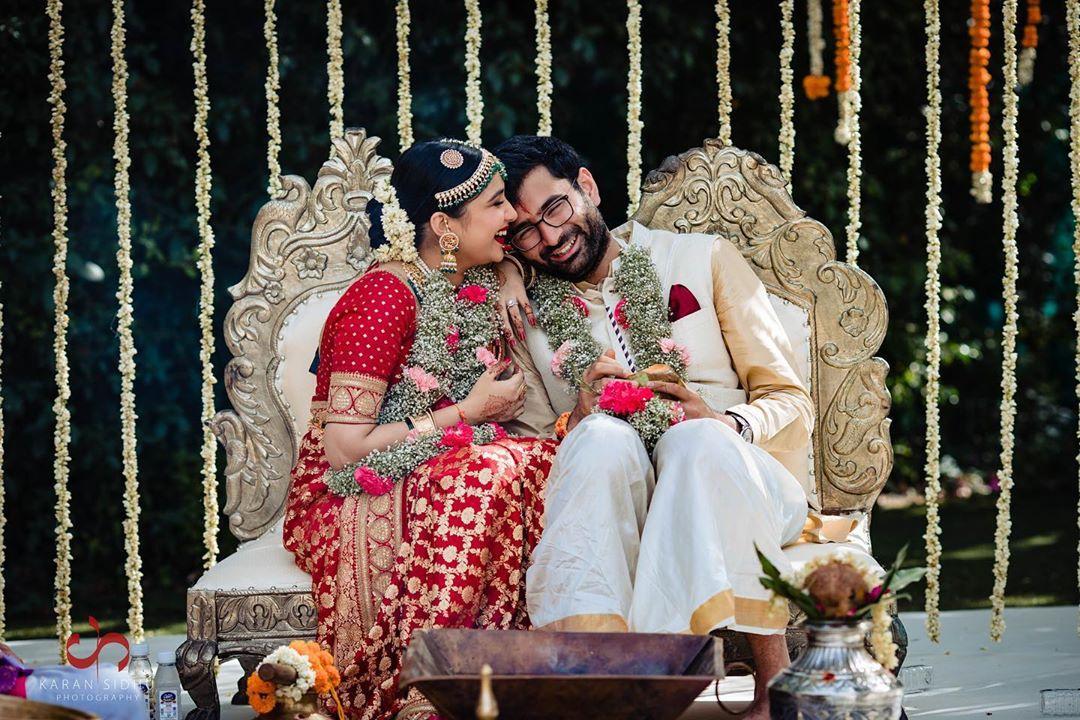 This calendar of non-saaya dates is a pioneer made to help you celebrate your wedding as per your convenience and not just the religious and cultural significance. This calendar accommodates the unwanted dates that the couples can pick for their wedding to make it just as good as any other date. You will have the ease of Weekend bonanza where you will be blessed with long weekends. This will make it easier and more fun for the guests to be present for your big day without any hassle of work or school on the next day.
You can also plan for weekday weddings because the direction of weddings will be altered completely post the COVID19 crisis. The experts in the industry are trying to navigate weddings accordingly while the shift in trends from Big Fat Indian Weddings to intimate weddings has already started happening. Amidst all of these, it is very important for the couples and their families to be more open to newer ideas and this WWI Recommends Wedding Calendar for 2021 is a hoot!
You have 5 months to start planning for an early 2021 wedding and the talented wedding planners on board are here to help you plan it. Get in touch with the vendors on time so they can be available for your wedding. If you are looking for some inspirations, get in touch with us for tailor-made services to make your wedding an unforgettable one!