This Intimate Boho Backyard Wedding in British Columbia is Breathtaking
Harneet & Sim's intimate backyard Anand Karaj ceremony with rustic decor is nothing short of a fairytale come true. Here are the details you need for inspiration from their D-day.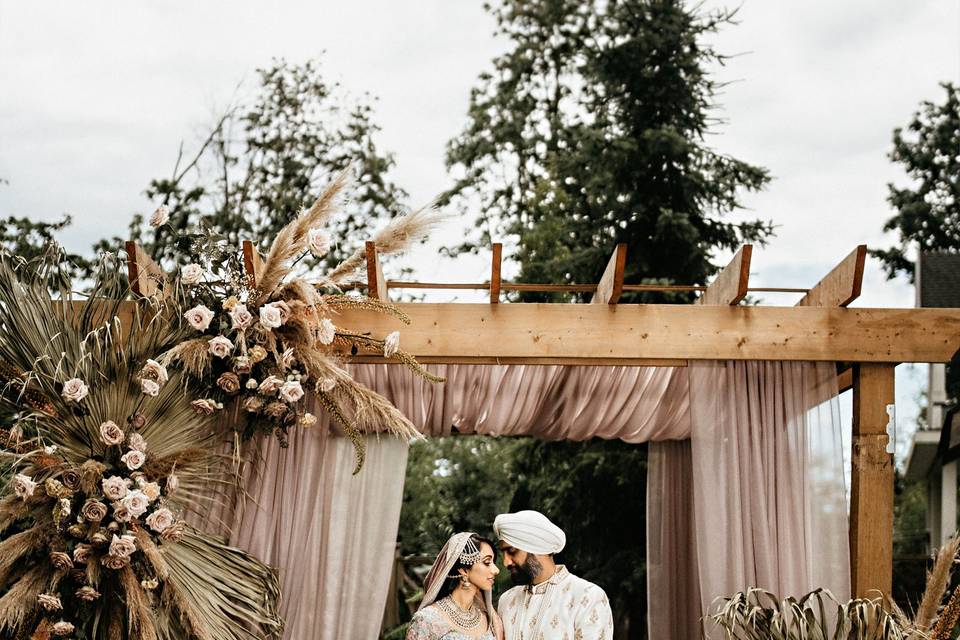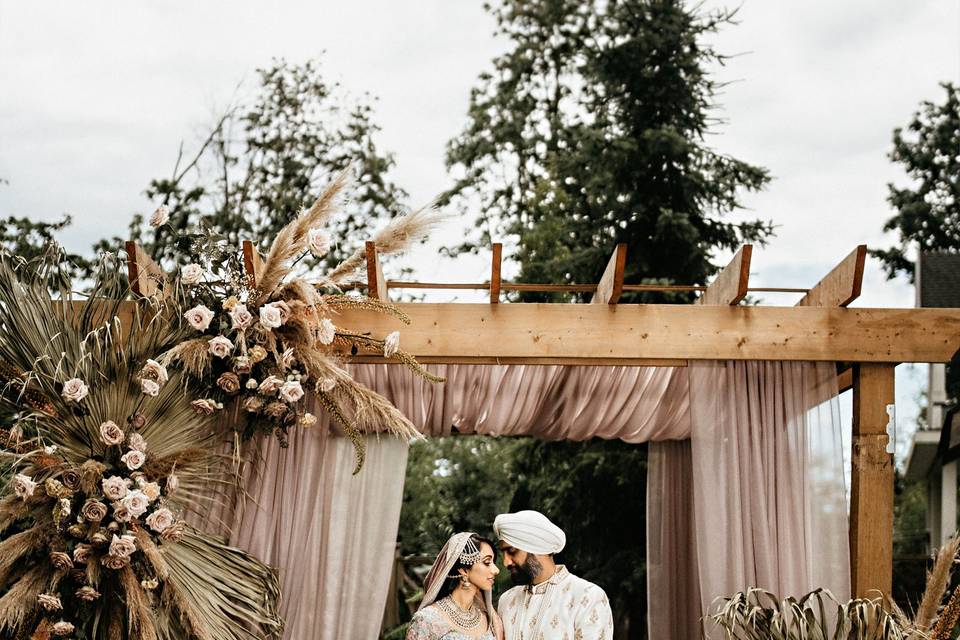 Intimate weddings have their own charm and now more than ever, owing to the pandemic, the different types of small weddings have started trending among the millennial couples. While the world tries to figure out the future of weddings and the experts guide the businesses towards a post-pandemic scenario, many couples have decided to take their leap of faith and tie the knot without any further delay.
The ambiguity of the situation is such, that even after postponing the weddings, the couples are not convinced if their wedding plans will fall into place the way they want it to. And adding to that uncertainty is the urge to cling to the love of their lives that has made these couples to go ahead and celebrate their breathtaking Weddings in The Times of Corona.
To celebrate one such couple who was literally hit by Cupid more that COVID, we bring to you the fairytale wedding of Harneet and Sim who tied the knot in an intimate ceremony in British Columbia. The details of this absolutely dreamy wedding are sure to be worth inspirational. Read on to know.
Their Inevitable Love Story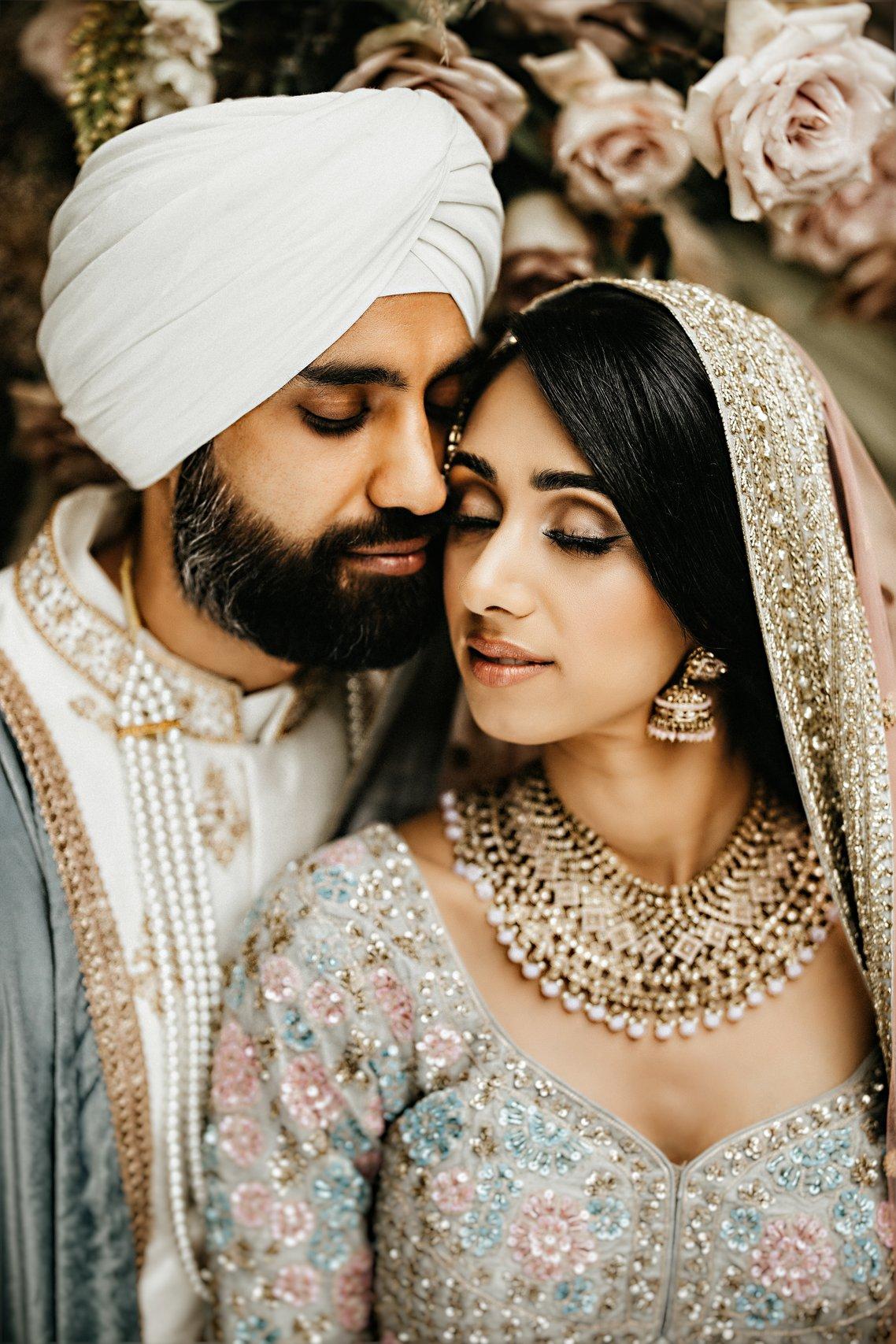 The gorgeous bride Harneet says, "When Sim and I met, we instantly connected and felt like we'd known each other our whole lives. We spent our first date talking about our shared love for travel; particularly Bali, where we both hoped to spend more time in the future. We realised that we'd grown up in the same neighbourhoods, attended the same high school, and numerous members of our families were friends too. All these possible encounters and it wasn't until we both went online that we finally met."
Their cute little love story melts our hearts, to be honest. Harneet then says, "After our first date, we spent most of our days with each other. We spent a lot of time outdoors, eating sushi, or searching for the best chocolate dessert. It wasn't long before we knew we wanted to spend the rest of our lives together."
The Ultimate Turn of Events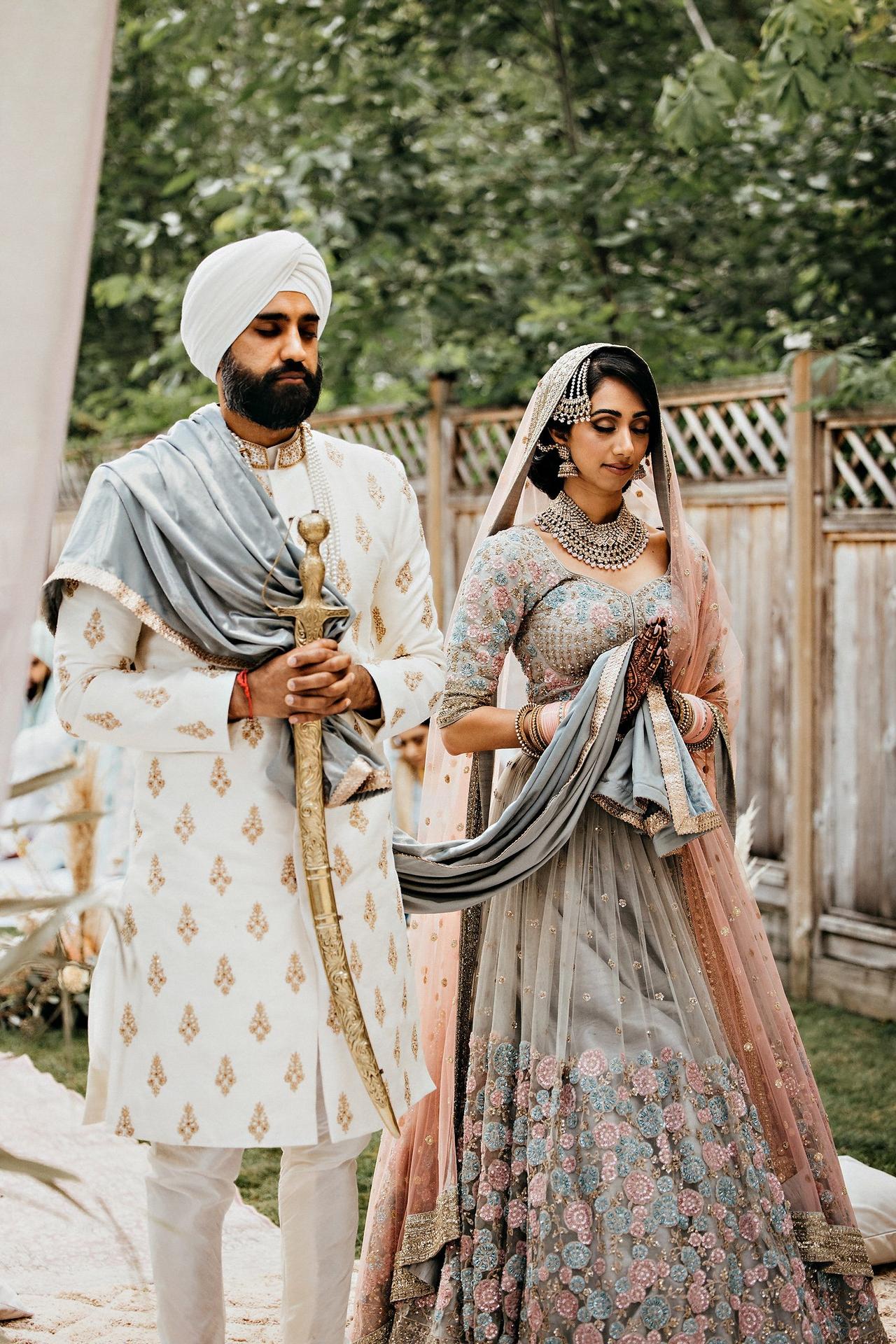 Most couples who got hitched amidst the pandemic had other plans for their wedding. Nobody ever imagined that they would tie the knot amidst the pandemic. However, we love all things weddings and Harneet and Sim's wedding was nothing short of LEGENDARY. Harneet says, "When we first began planning our wedding, we wanted it to feel intimate, which isn't always possible when you have huge families as we do. It had been a dream of mine to have a boho style summer wedding in my parents' backyard, under a pergola adorned with fresh florals. I loved the idea of being able to watch my husband-to-be arrive at the house and walk down the aisle, and watch our guests be seating for the ceremony as they await my arrival. It was also a comforting thought that I could be married in my family home, where I have so many cherished memories. We pondered the idea of having the wedding in my parents' backyard, but it didn't seem possible to be able to have all our family and friends attend, so this wasn't an option at the time."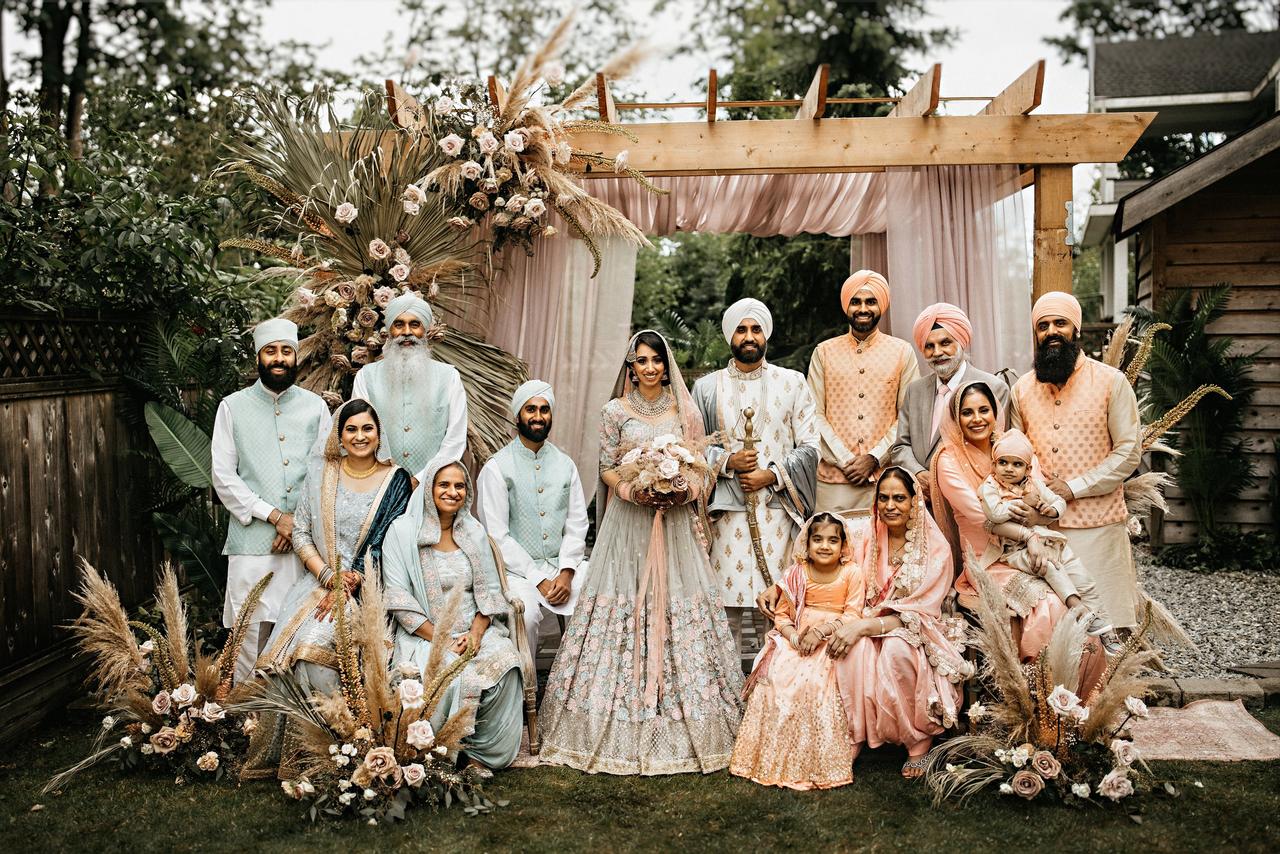 The true blue desi weddings are all about long guest lists, a lot of festivities that go on for weeks at the least and a lot of pomp and show. Indian weddings are like traditional gala. But with the outbreak of COVID-19 and so many countries almost shutting down completely, the usual celebrations have taken a toll. On that note, Harneet says, "As we worked on planning our ceremony in the Gurudwara, COVID spread and introduced a lot of other challenges. We already knew we wanted to move forward with our lives in marriage, regardless of these challenges. However, it was important for us to plan a wedding that was safe, and was also a great experience for us and our families. While everyone was supportive of our wishes for a wedding this summer, it took some time to get people to feel comfortable breaking away from some age-old traditions such as large indoor weddings and a week of festivities."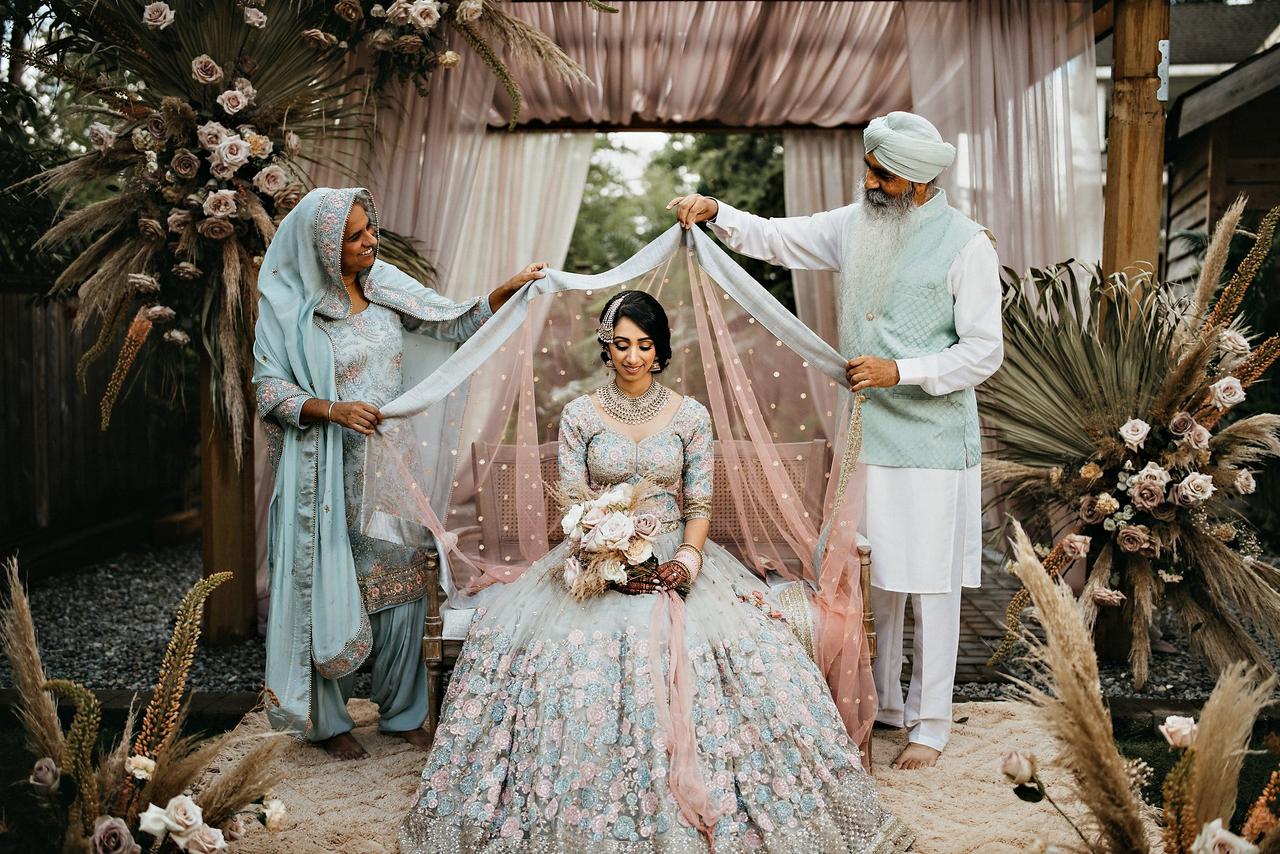 She continues to say, "We ultimately planned the intimate, boho-garden wedding in my parents' backyard that I'd always dreamed of! Although we weren't able to have all of our family and friends attend the ceremony, we got to share the experience with them through a live stream. Hundreds of our family and friends tuned in and watched our ceremony. Everyone was so pleased that they got to be a part of our day, wherever they were in the world. We enjoyed every bit of our intimate wedding, and couldn't have dreamed of anything more magical! Now we're looking forward to our future honeymoon to Bali post-COVID!"
The Safety Precautions @ The Venue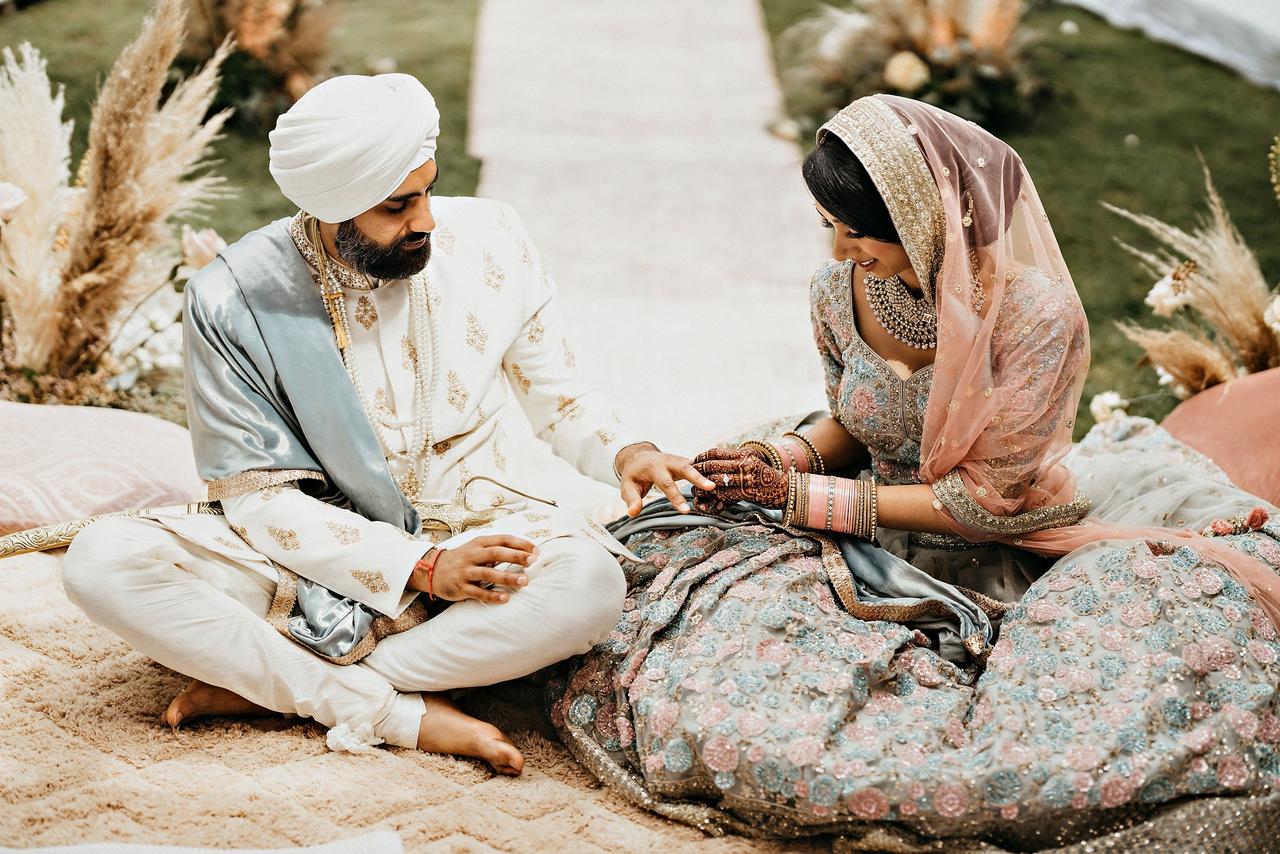 Out of the many places where you can host your intimate less than 50 people wedding, the backyard is not only convenient but also a beautiful space to get married. The backyards of your homes have a lot of memories attached. Right from growing up playing in your backyard to spending quality time with your friends and family on occasions or even a mundane evening watching the stars. Backyards are an emotion.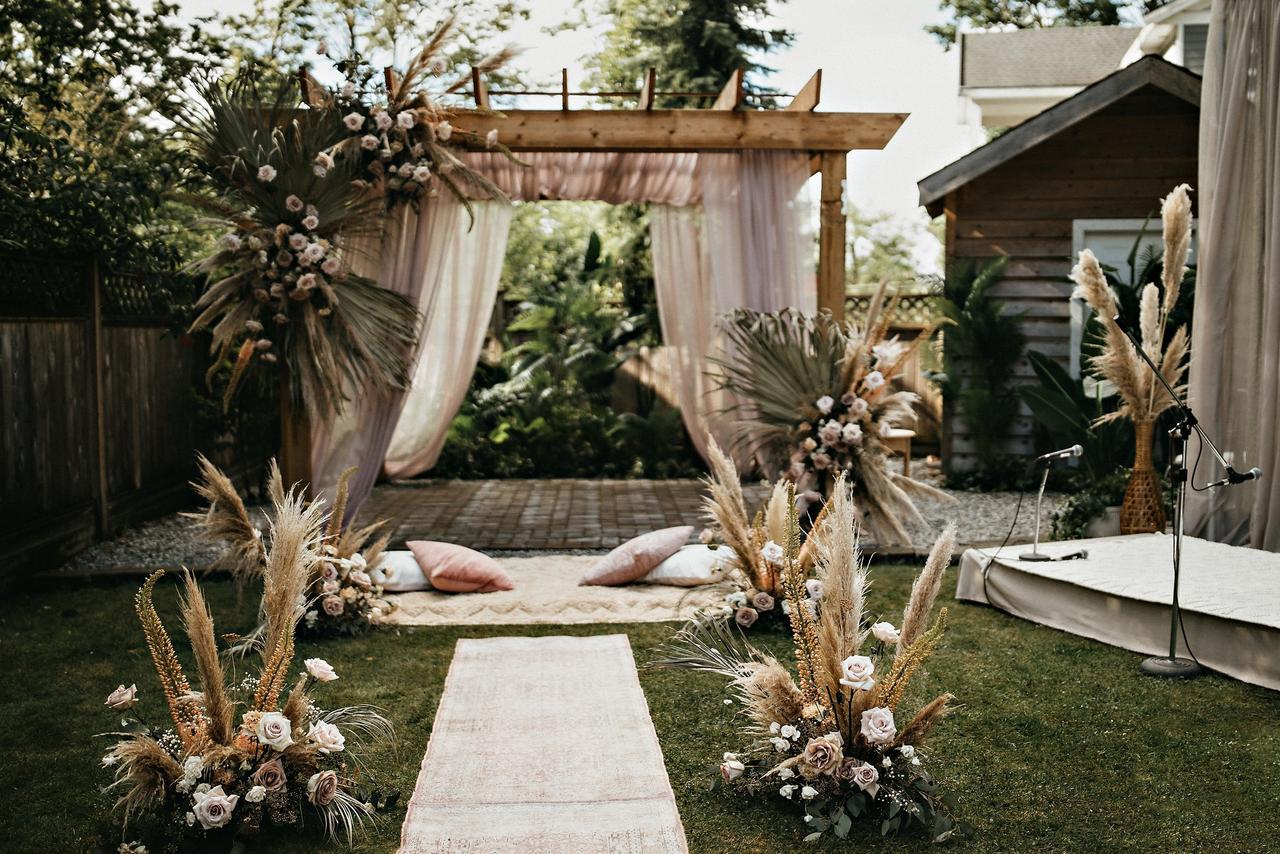 To be able to host your wedding in your backyard is indeed a dream that not many get to live. The simple reasons are that the space available is not enough for hosting the general size of a wedding guest list and the fact that weddings these days always happen in a venue. However, Harneet and Sim changed the course of the usual and showed the world how enchanting backyard weddings can be by hosting their own D-day in their backyard. The original guest list had to be downsized of course for the safety reasons.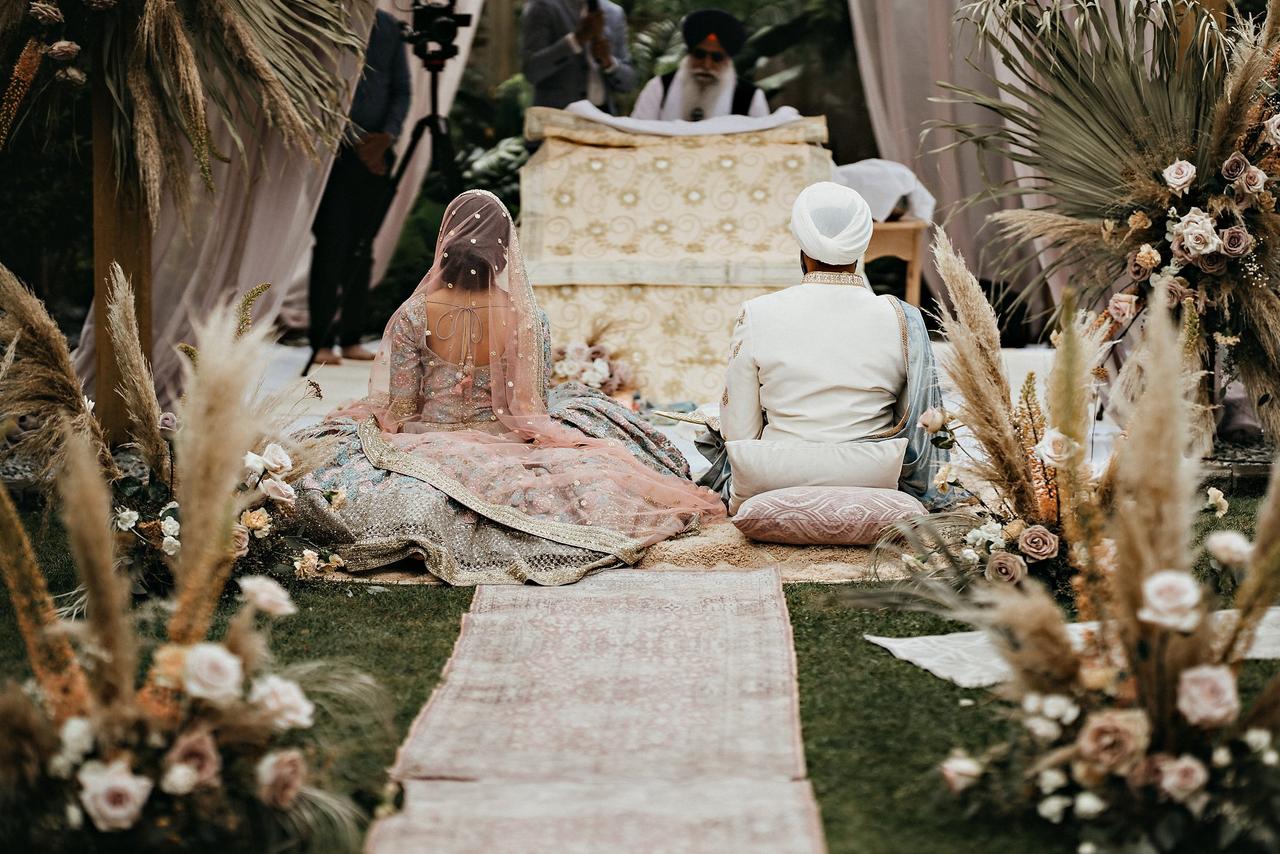 Under a sunny sky in their backyard, Harneet and Sim tied the knot with an intimate wedding while keeping up with the social distancing norms. Even though their big day was downgraded from a celebration with hundreds of their friends and family to a 34-person guest list, it was still unconditionally breathtaking. Moreover, the intimacy and the personal feelings that surrounded their small wedding was unfathomable and heartfelt. The couple took all the necessary health and safety precautions to minimise contact and prevent the spread of the coronavirus.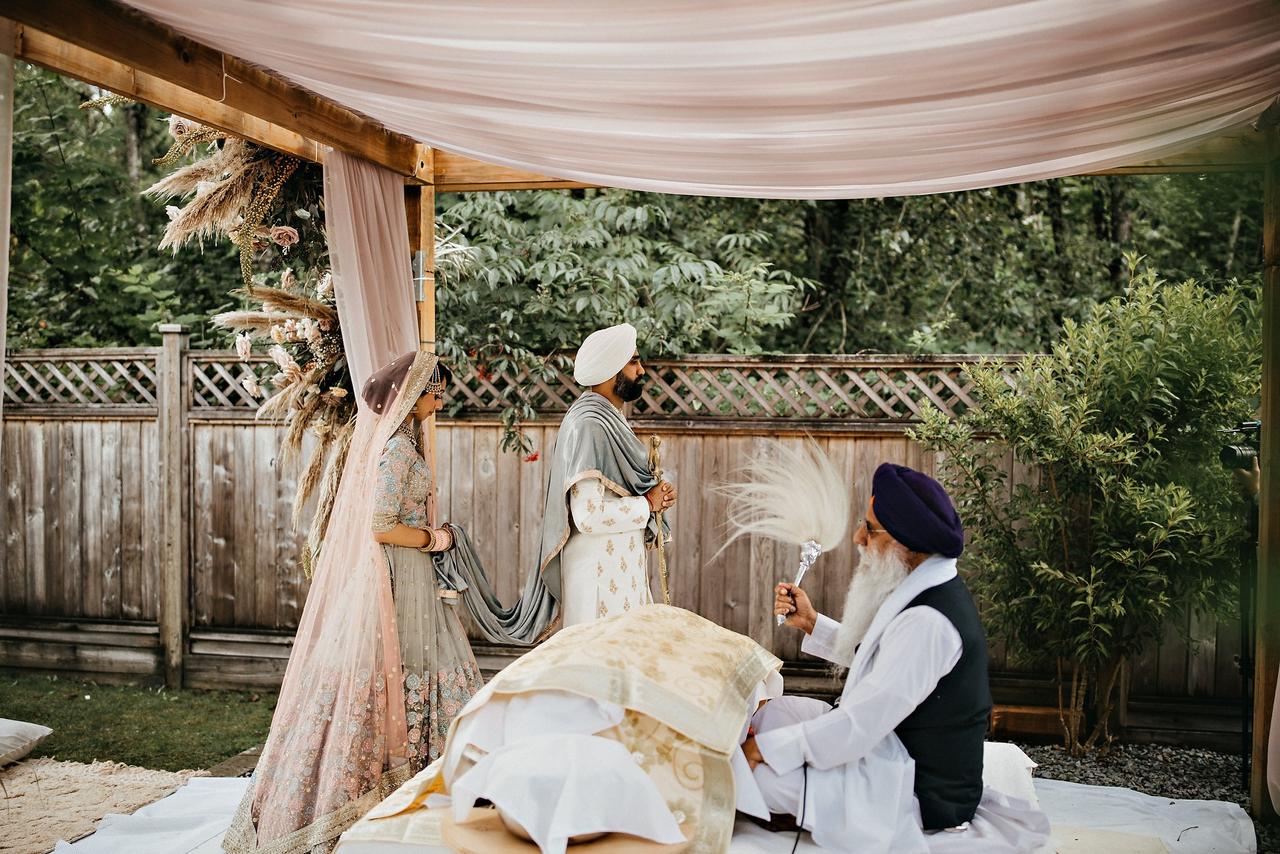 British Columbia allows a 50-person limit on social/public gatherings, but to ensure social distancing practices would be safely met in their wedding space, Harneet and Sim reduced their guest count to 34.
Also read: The Experts' Guide to Planning an Intimate 50 people Wedding
The Wedding Seating & Catering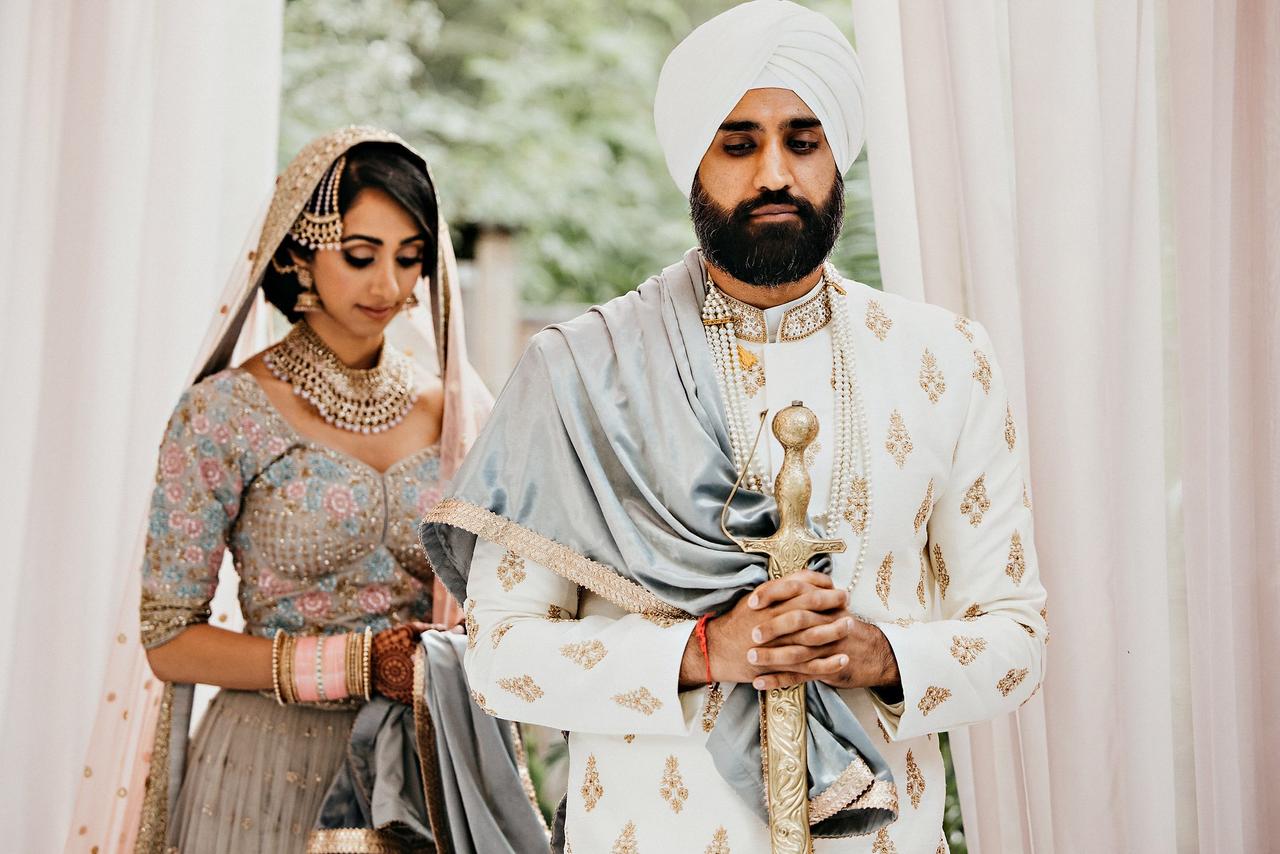 Intimate wedding seating arrangements will differ from the regular wedding seating ideas. Keeping in mind the much-needed social distancing rules, Finesse Décor created family pods, in which only family members living in the same household were seated together without mixing the seats up with anybody else. In addition to a reduced guest count, the couple also implemented safety precautions such as outdoor handwashing and sanitising stations near the ceremony space and so on.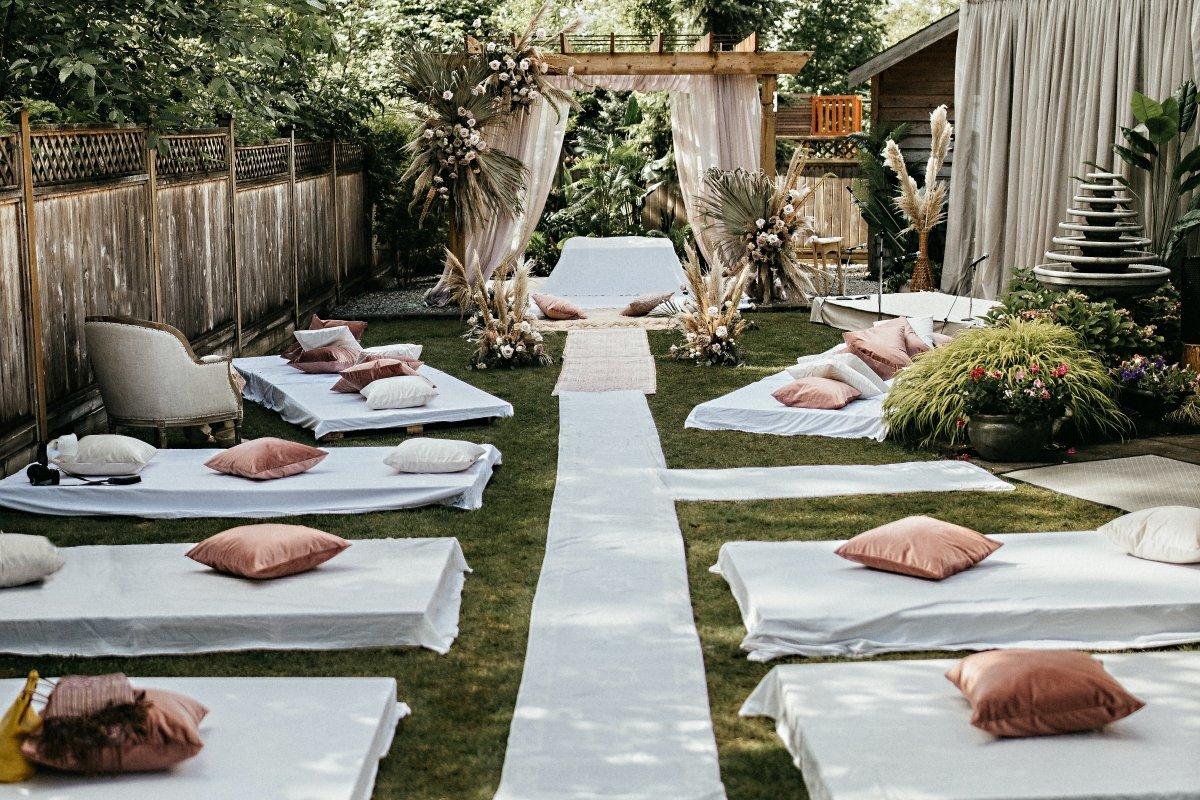 The pandemic has rendered drastic changes in the trends - be it the shopping trends, decor trends or even the catering trends for that matter. Harneet and Sim followed the most-preferred catering trend for the intimate weddings celebrated amidst the pandemic and opted for staffed food stations instead of a self-serve buffet that is much preferred otherwise.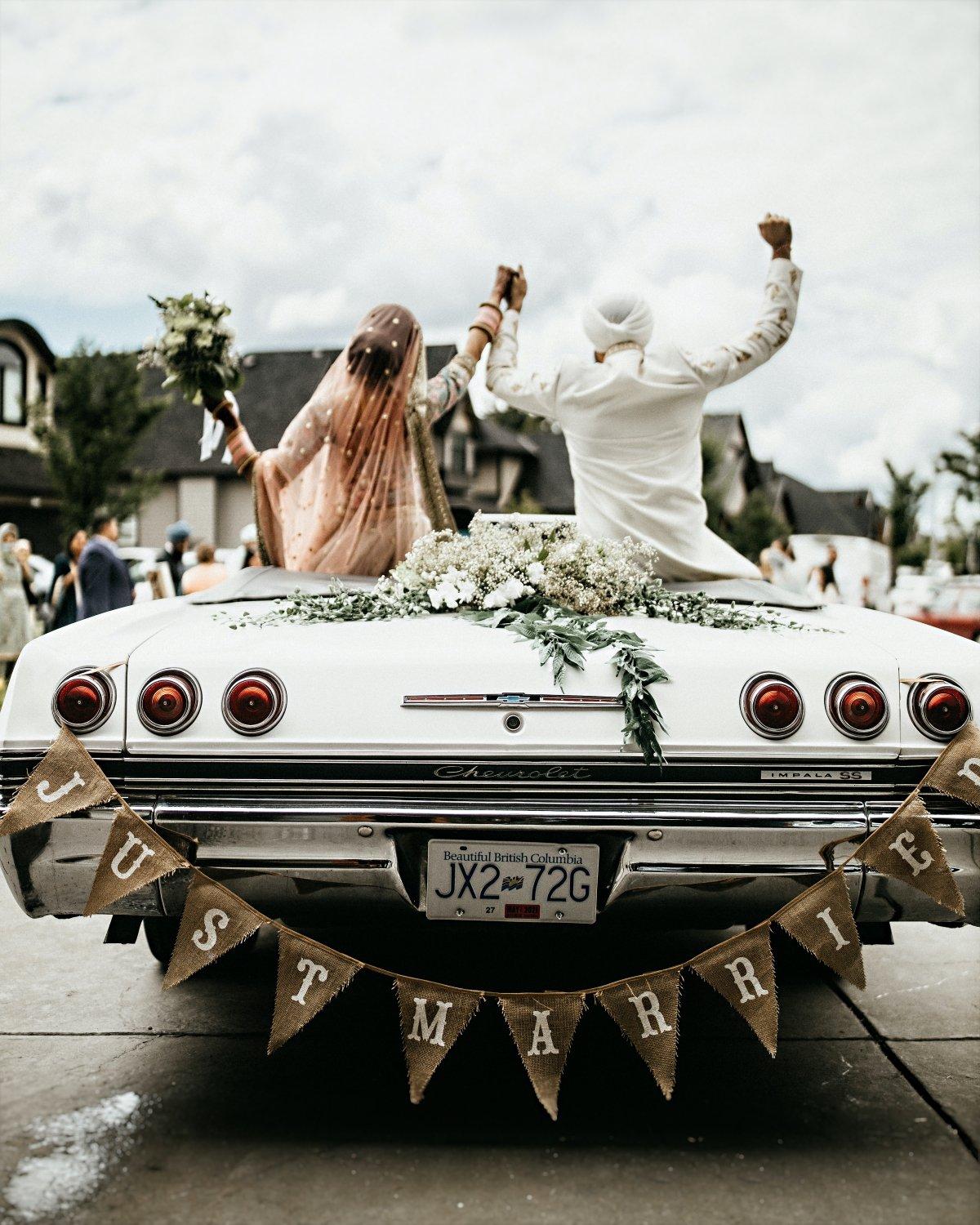 The bride looked alluring in her attire from Vivah Collection and her makeup artist Aquarius Art made sure she turned all the heads in the backyard and even on social platforms with her stunning looks. The boho thee of the wedding was further complemented by floral designs from Da Fiori Floral Decor.
There was also an enchanting canopy right above the setup for pheras that was the cherry on top and it was created by Natural Oasis Events. To take care of the details and enhance the ambience, CFleurs Design added some charming ribbons to the decor.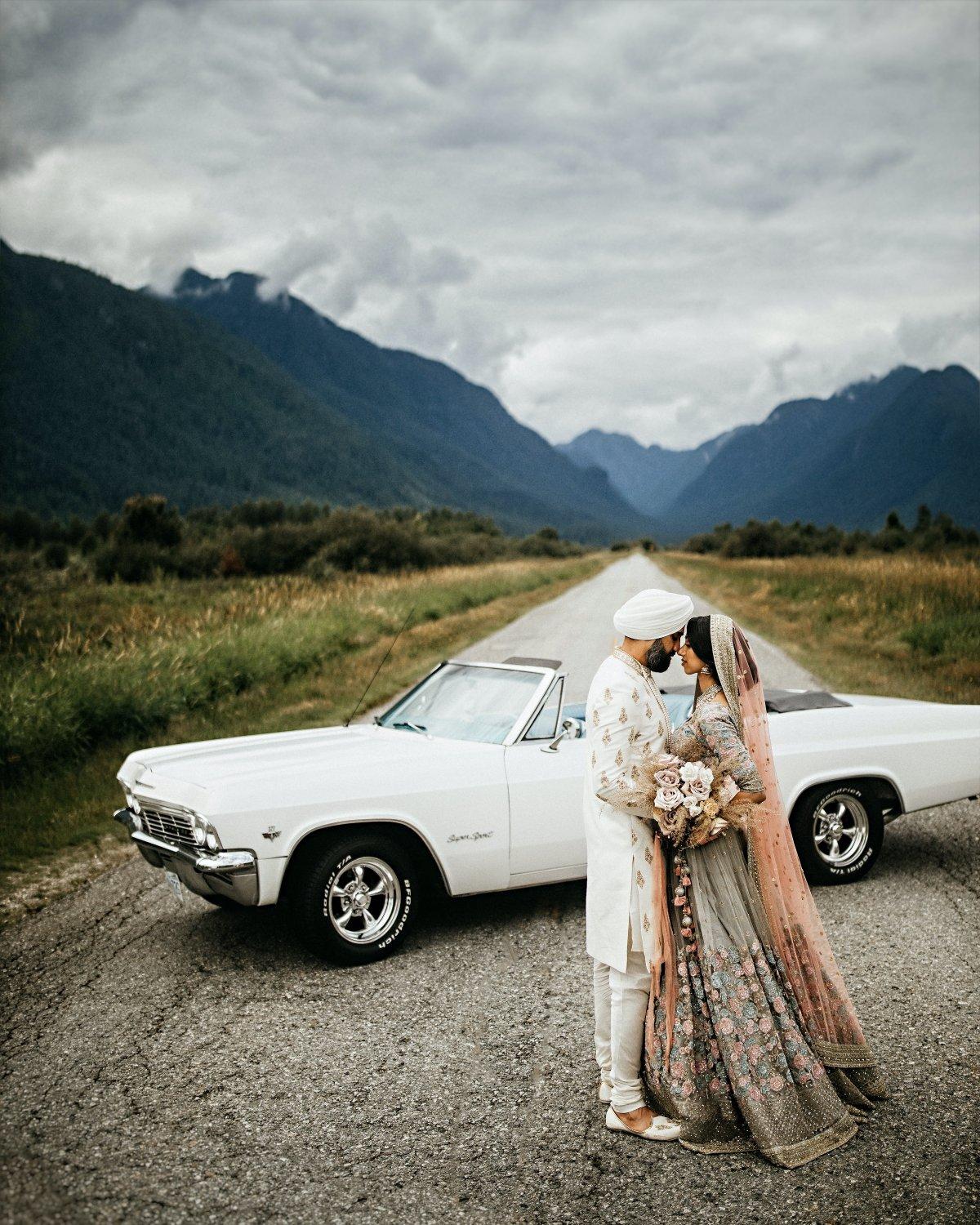 While COVID-19 may cause the cancellation of your pre-planned wedding ceremony, this doesn't mean that you need to cancel your wedding entirely. Harneet and Sim's intimate backyard Sikh wedding is proof that the ceremony is just as special and meaningful whether in front of 50 or 500. If you want to start the beautiful journey of married life now rather than waiting another year, you can have a simple wedding ceremony in the time frame that you wanted and enjoy a larger celebration at a later date. The party can wait, and it'll be just as amazing when it finally comes around.
Note: All images have been provided by Amrit Photography.
If you are planning to host an intimate wedding, don't forget to get in touch with the professional planners onboard for assistance to ensure a seamless wedding planning experience.