10 Latest Wedding Wear Essentials for Both the Bride and Groom to Try Out!
Brides and Grooms, do not fall behind! Include these latest wedding wear essentials in your wedding ensemble to look your absolute best during all your wedding ceremonies!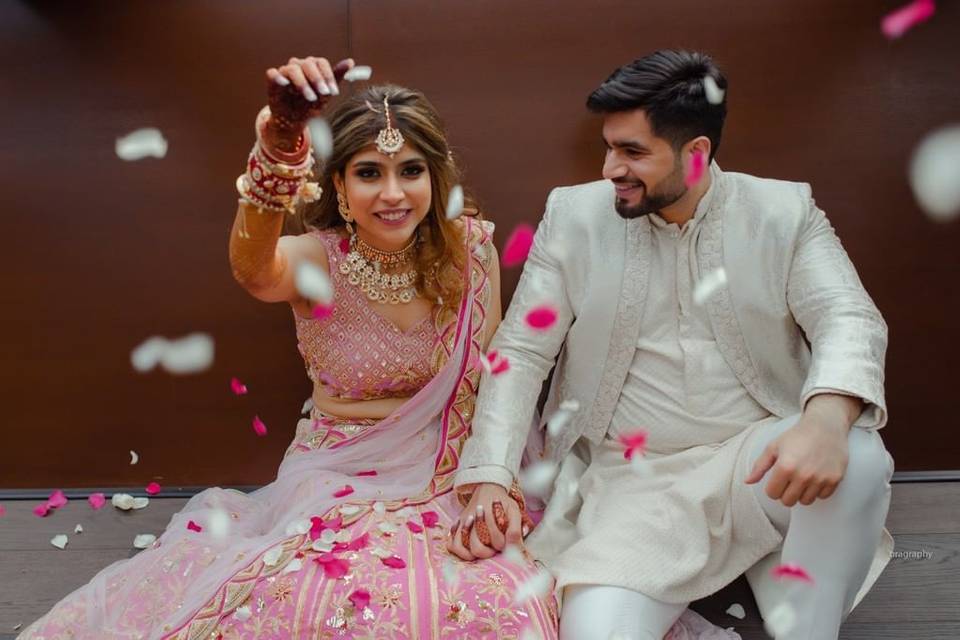 Who does not want to look their absolute best at their wedding? When it comes to fashion related to wedding attires, you can either go with the approach of sticking to the traditional styles or try and incorporate the latest trends of the fashion industry in your wedding outfits for a more updated approach. If you like to take the unconventional route and include the latest wedding wear essentials for your wedding, then here is a guide for both the bride and groom to get an idea about the hottest fashion trends!
Let us take a look at some of the trends that you must absolutely include in your wardrobe to get the right mix of a traditional and urban vibe.
For the Bride
Let the Mirrors Play With the Light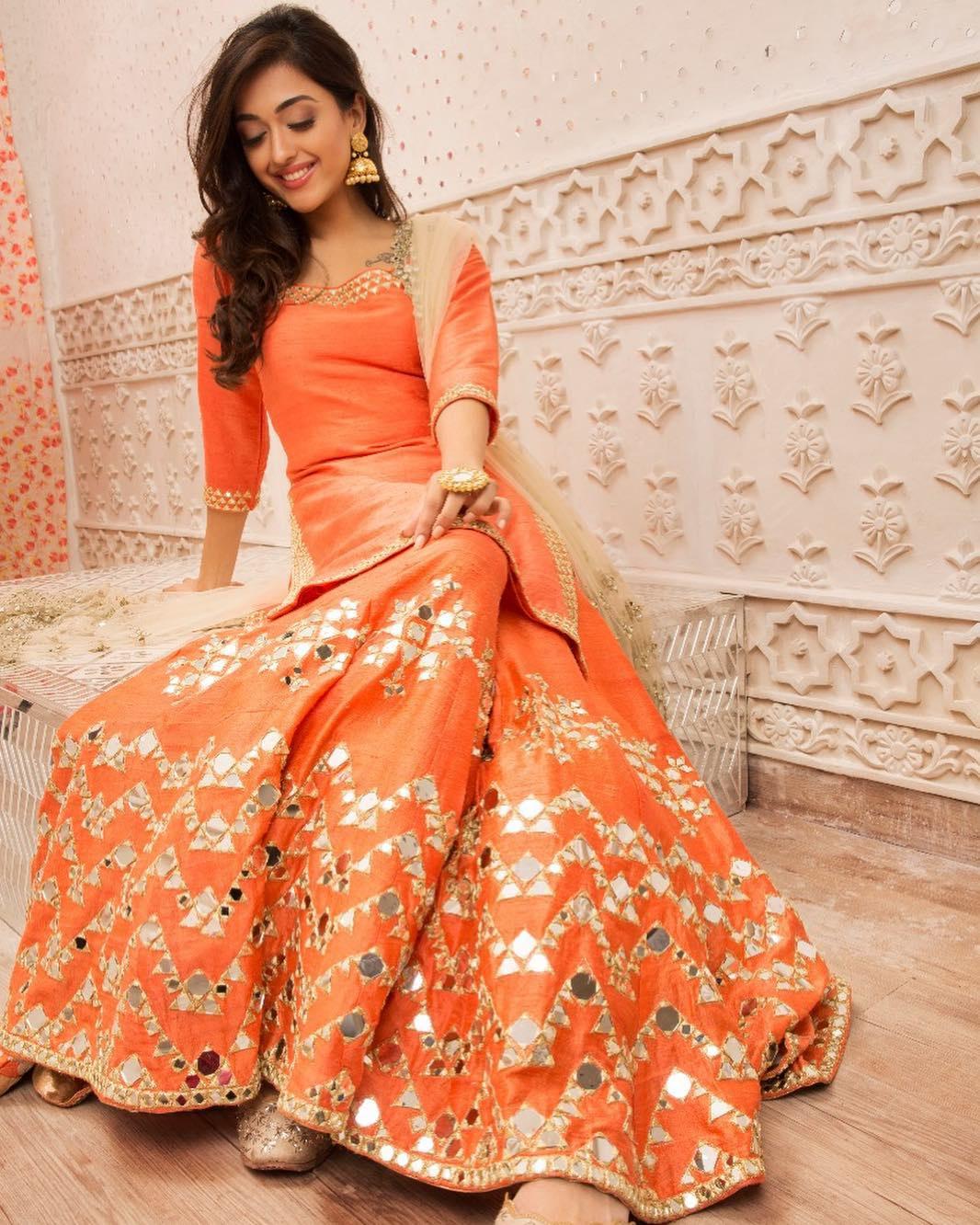 Image Courtesy: Abhinav Mishra
The hottest fashion trend right now in the wedding circuit for a bride is undoubtedly the use of mirror work on all kinds of attires. Be it a bridal lehenga, a bridal blouse, a saree or even a gown, you can see how all the urban fashion designers have found ways to beautifully incorporate the use of mirrors in their apparel.
Akanksha Gajria, Manish Malhotra and Abhinav Mishra are some of the leading designers using this in the best manner. You can wear such an outfit for any of your pre or post-wedding ceremonies, according to the colour of the attire you choose. Make sure that you include this wedding wear in your wardrobe!
Add Character to Your Hairstyle With Eye-catching Hair Accessories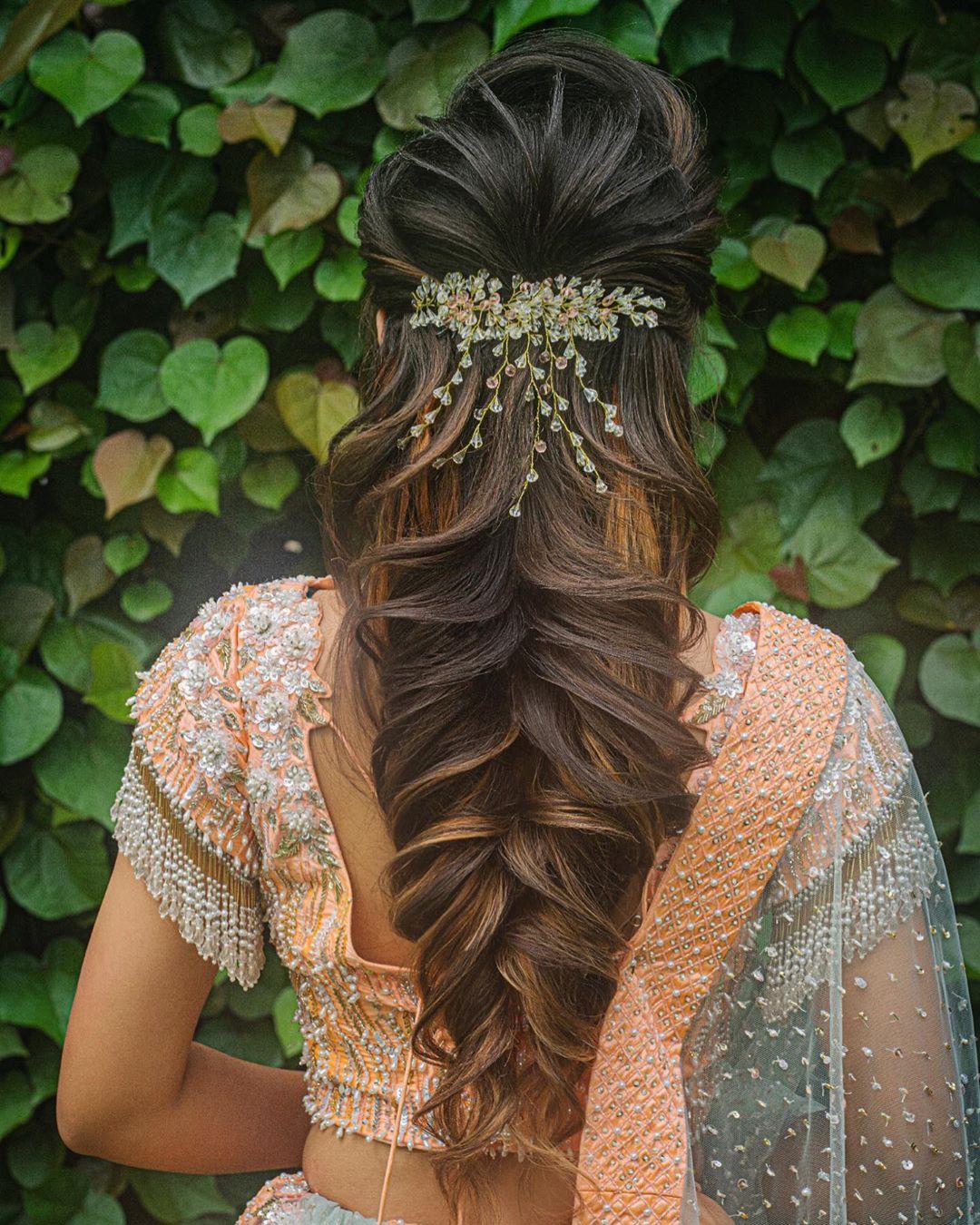 Do not forget to flaunt your hairstyle with blingy and unique hair accessories. Since a bun is the most common hairstyle seen on the wedding day, you can experiment with your hairstyle for the Sangeet, Mehndi or Haldi. Go for a tiara, or a fancy hair clip or a bunch of floral pins. It can be anything but make sure that you do not leave your hair accessory-less!
Contrasting is the Way to Go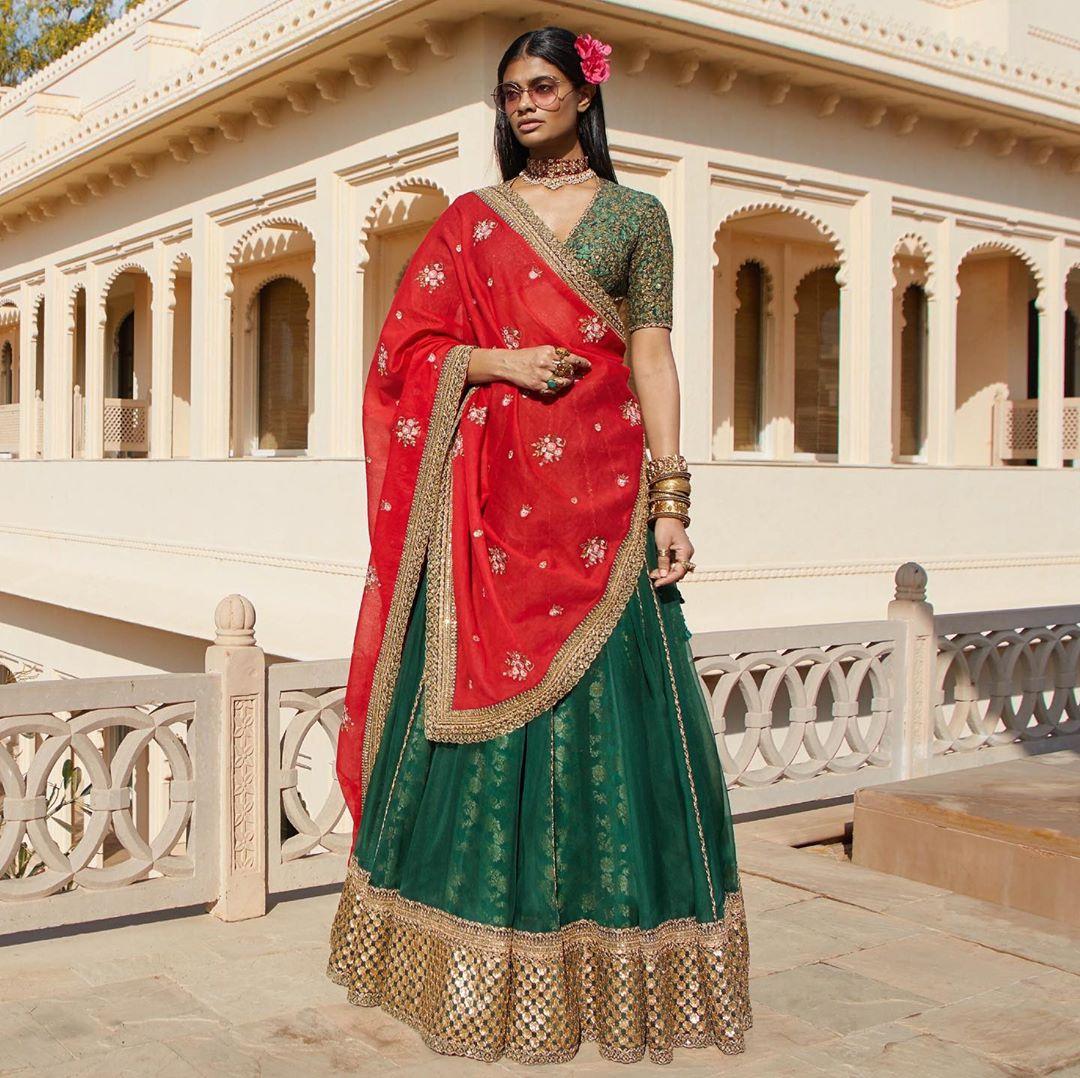 Image Courtesy: Sabyasachi Official
One of the latest trends that have become popular is the use of contrasting colours to create the perfect bridal outfit. It can be a case of the lehenga and blouse being completely different in colour or the embroideries or patterns on the outfit of a contrasting colour to that of the base fabric. Red-green, yellow-blue and maroon-golden are some of the top colour combinations you can try. The best part is that you can experiment with such wedding wear even on the wedding day.
Go for Heavy Bridal Jewellery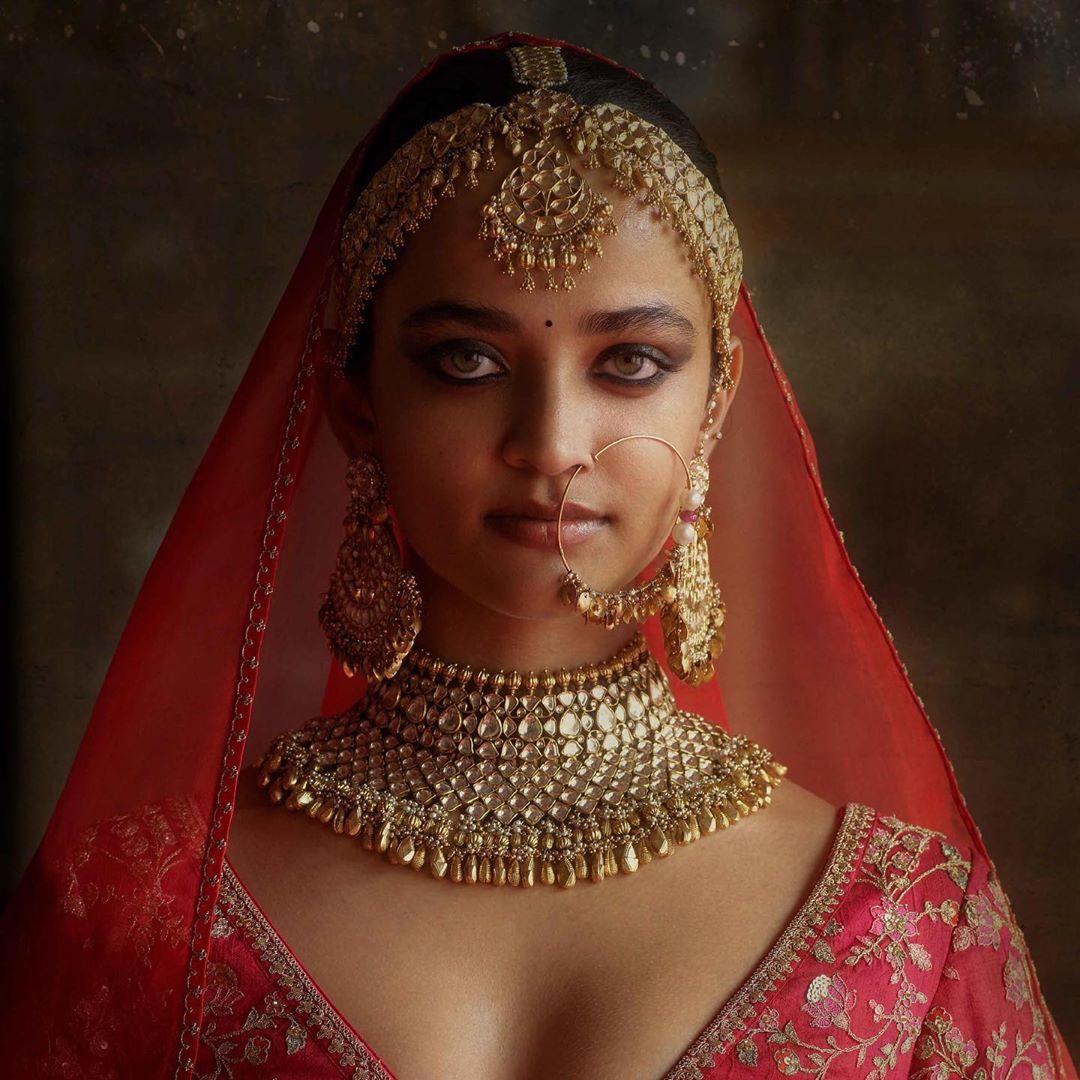 Image Courtesy: Sabyasachi Official
If you have been following any recent big weddings on Instagram, then you must have an idea about how heavy bridal jewellery has made a huge comeback, making it a wedding wear essential for all the brides this wedding season. However, the trick here is to look elegant even after wearing heavy jewellery. For this, go for a heavy necklace piece and that's it! Do not go overboard, especially in the neck region. Let your outfit have a say in your overall look as well.
Get Some Part of Your Look Customised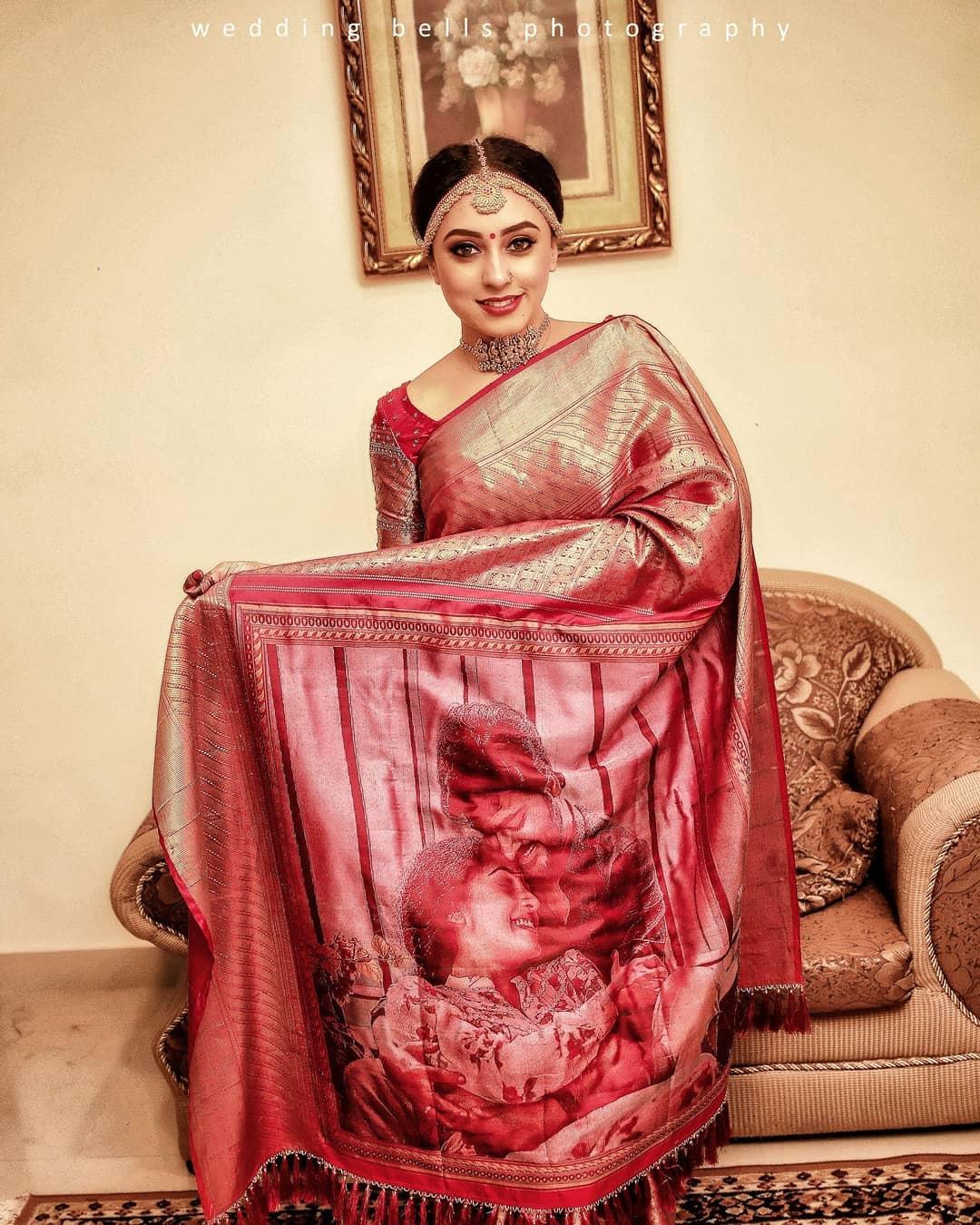 Customisation of at least one thing in your wedding attire is the latest trend that everyone is taking up. It can be your jutti, the ring, your mehndi design or even the attire itself. How about having your portrait woven into the pallu of your saree? Do include the idea of customisation for your wedding wear for a unique look.
For the Groom
Ditch Sherwani for an Achkan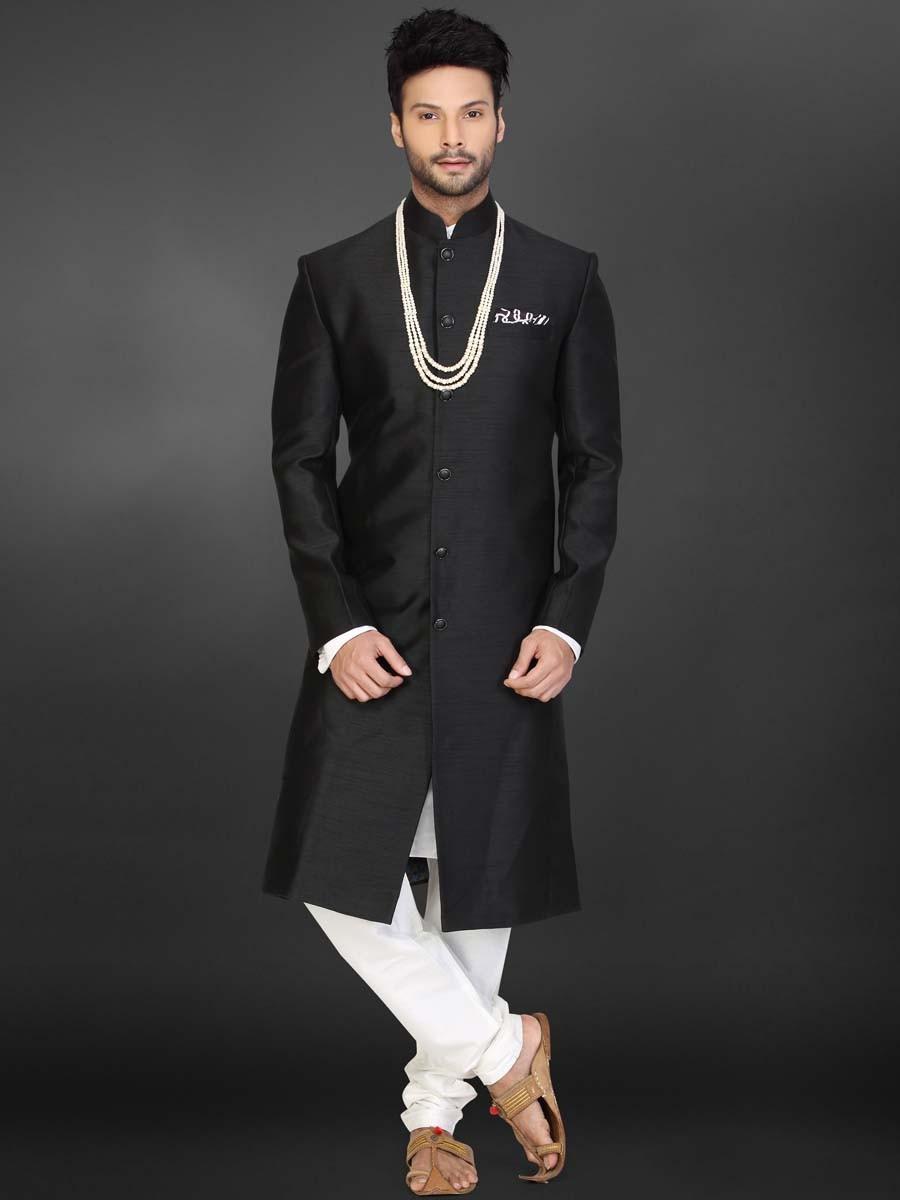 Aren't you tired of seeing every other groom wearing a sherwani? Well, you don't need to go with the same style as now you have the option of an Achkan. It is a bit longer and more classic than a typical sherwani, giving you a different look. Moreover, you can pair it with either a straight pyjama or an urban Dhoti. The options are aplenty!
About Time You Tried the Floral Prints!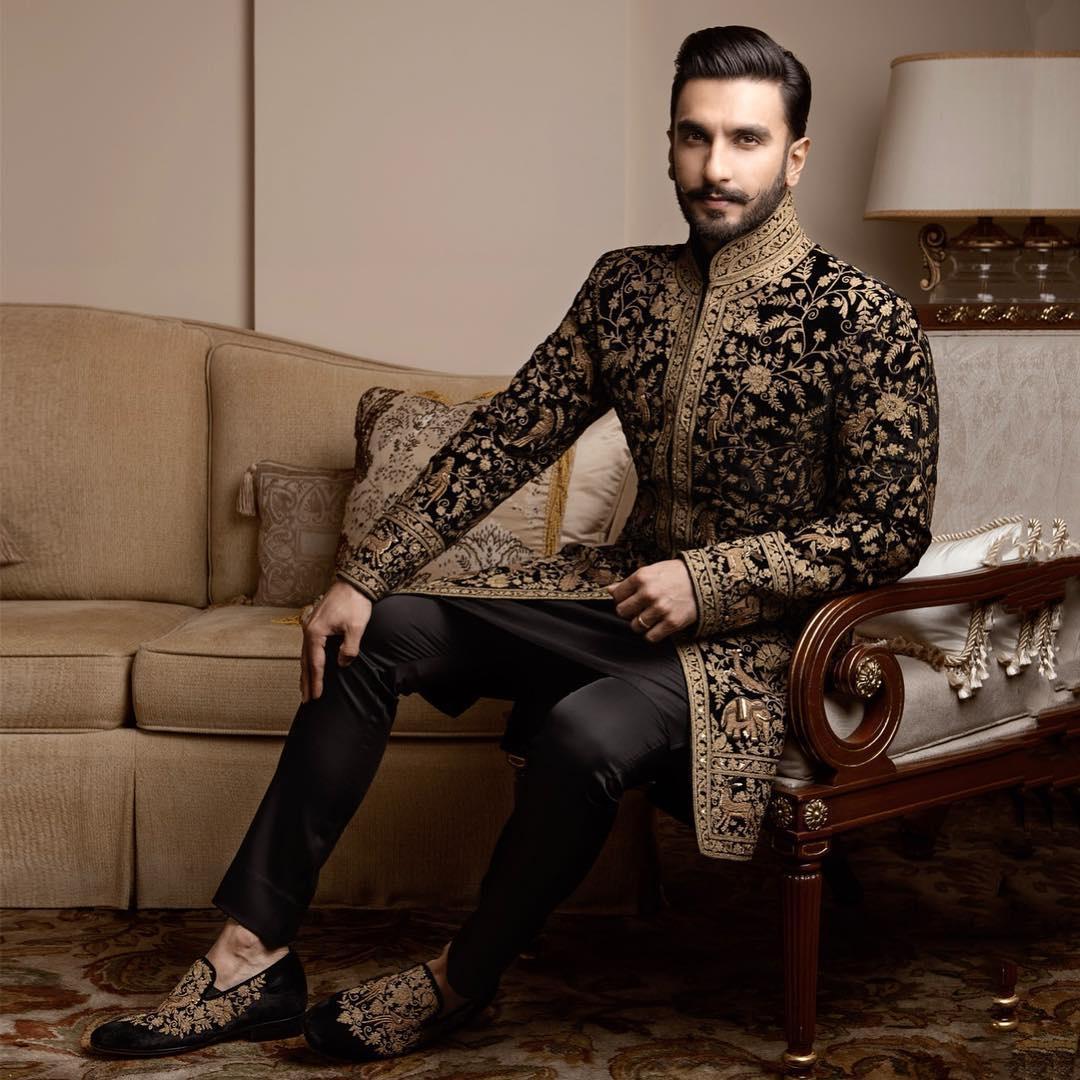 It is time for men to embrace floral patterns and include them in their wedding wear! Depending on the colours you choose, they not only give you a royal look but also a summery and fresh look. The gold and black combination obviously gives you the heritage look which is perfect for your Reception night. However, go for bright and light colours like pink, yellow and red for occasions like Haldi and Sangeet.
Do Not Shy Away From Wearing a Necklace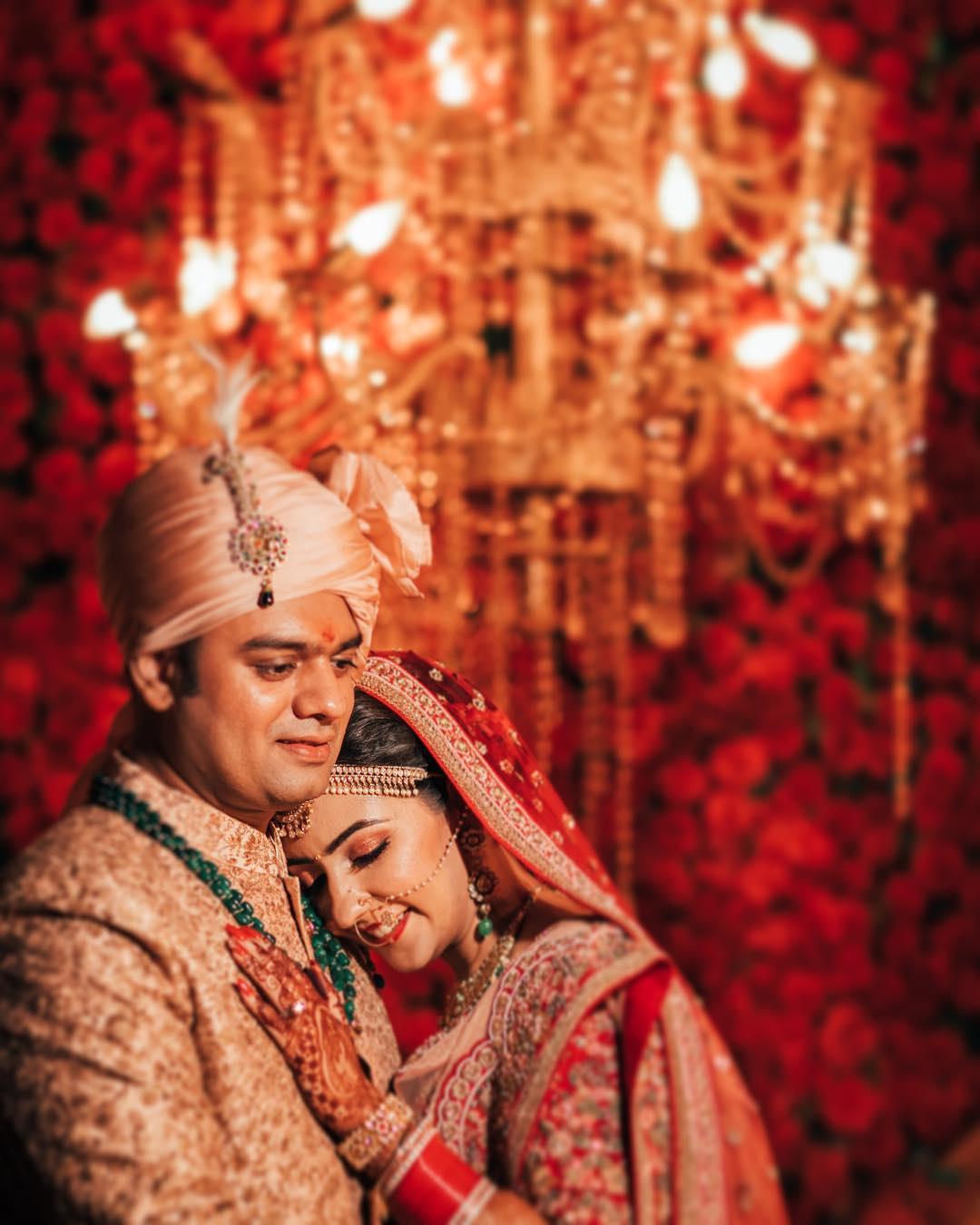 A groom wearing a necklace is back in fashion. Make sure that you choose the right one for you according to the colour of the attire you have. Stick to just one tone of colour for the necklace. If you are going for the royal look, a necklace is definitely a wedding wear essential you would not want to miss!
Go With a Single Tone From Head to Toe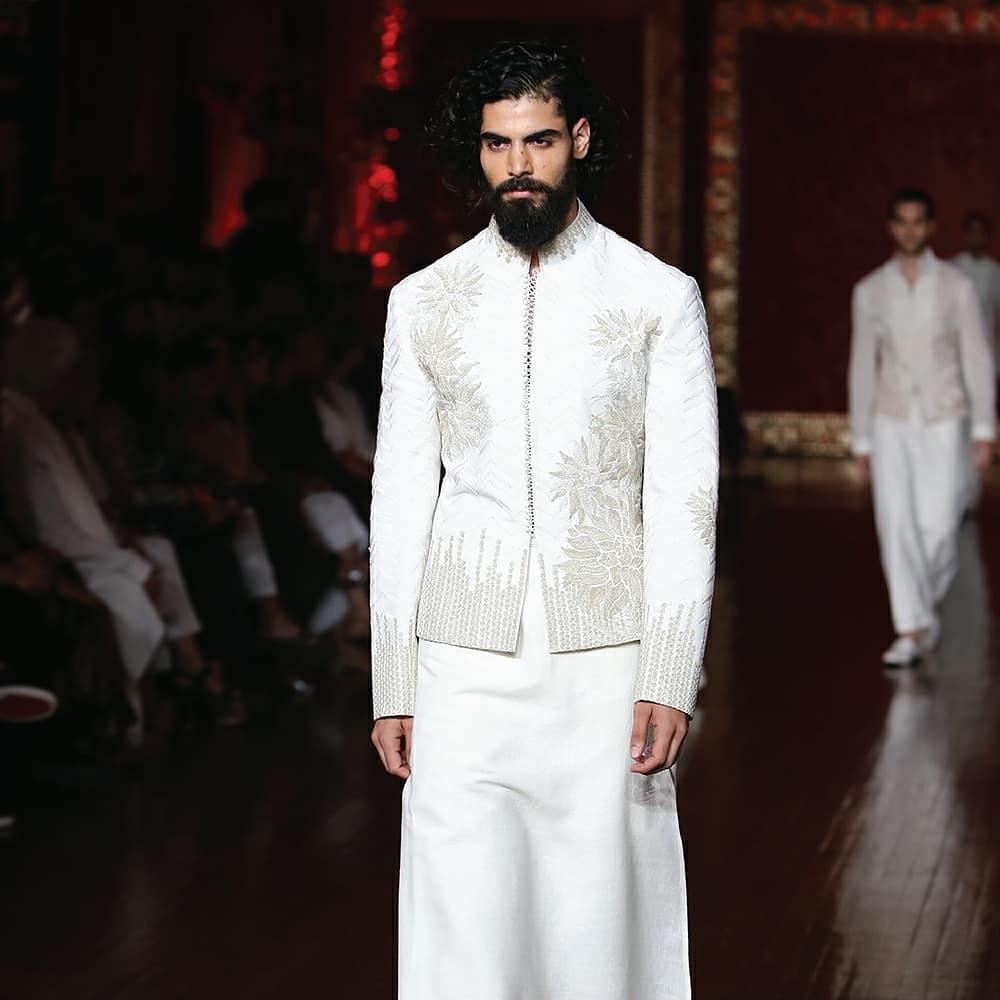 Now, here is a fashion trend you must definitely try on at least in one of the events. Choose a colour in which you are most confident and wear everything of the same colour; the Achkan, the bottoms, the Pagdi, the Juttis and even the jewellery if any.
Try Quirky Accessories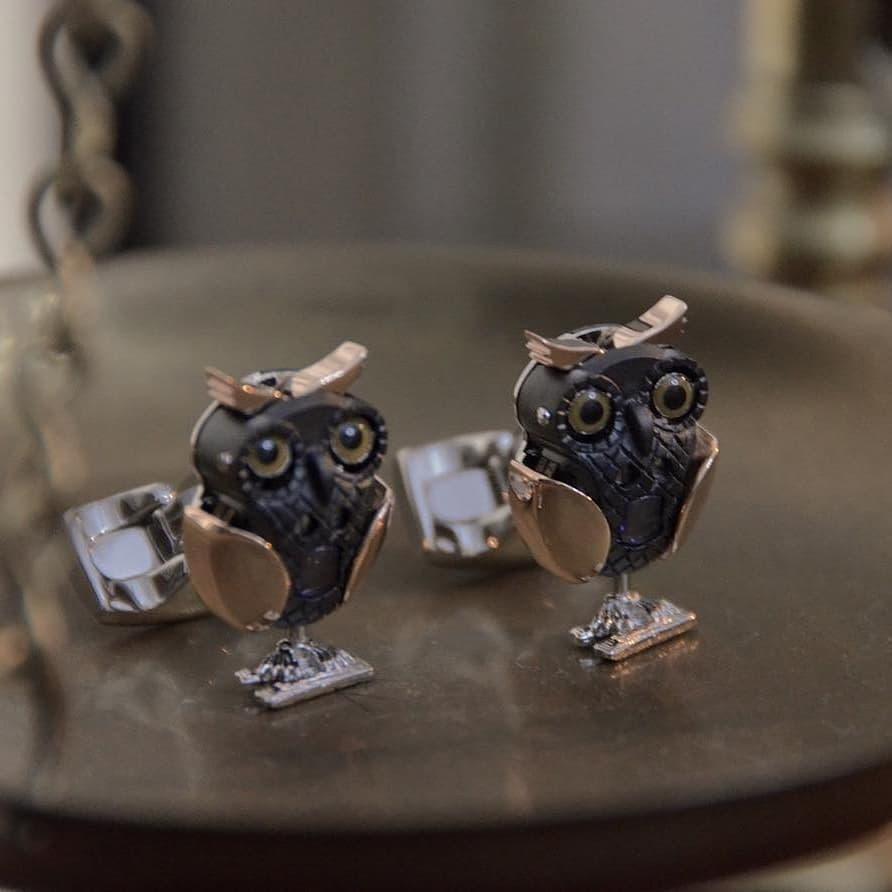 Image Courtesy: Sarah Layton Jewellers
You do not want to miss out on the quirkiness and fun you can have with your wedding outfits. How about a funky cufflink or a brooch that you can use at the reception? Think of ways to bring the fun element to your wedding attires, and you'll have a bunch of creative ideas to play around with!
Now that you know all the latest wedding wear essentials you must definitely include in your wedding, what are you waiting for? Go and shop for the best of everything mentioned here and make the right combinations. Always remember that it is your confidence that you should wear the most as it will help you carry any look you opt for!
Look for the best vendors through our website to complete your wedding haul!