Heartwarming Wedding Wishes Messages Which Will Make You the Best Wedding Guest
Long and sappy wedding wishes messages are not the standard anymore, but when wishing a couple on their wedding day, a simple congratulations seems like it's not enough. Here are some sweet and simple wedding wishes messages that are just perfect.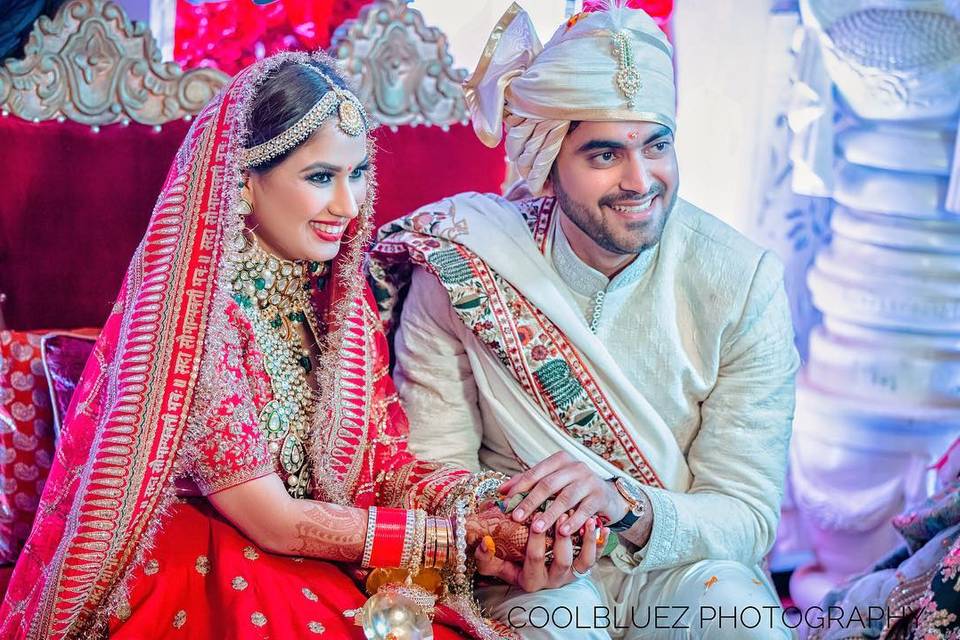 The best gift you can ever give to anyone is the gift of best wishes and kind words. This is not just another cliche statement or quote made by the elders in our family. It is actually true and holds a lot of meaning if you think about it. When our birthday rolls around, we stay awake till 12 midnight so that we can attend all the phone calls and read all the birthday wishes people send our way. More than the gifts or cakes one receives, it's all the wishes that make one's birthday as special as it is.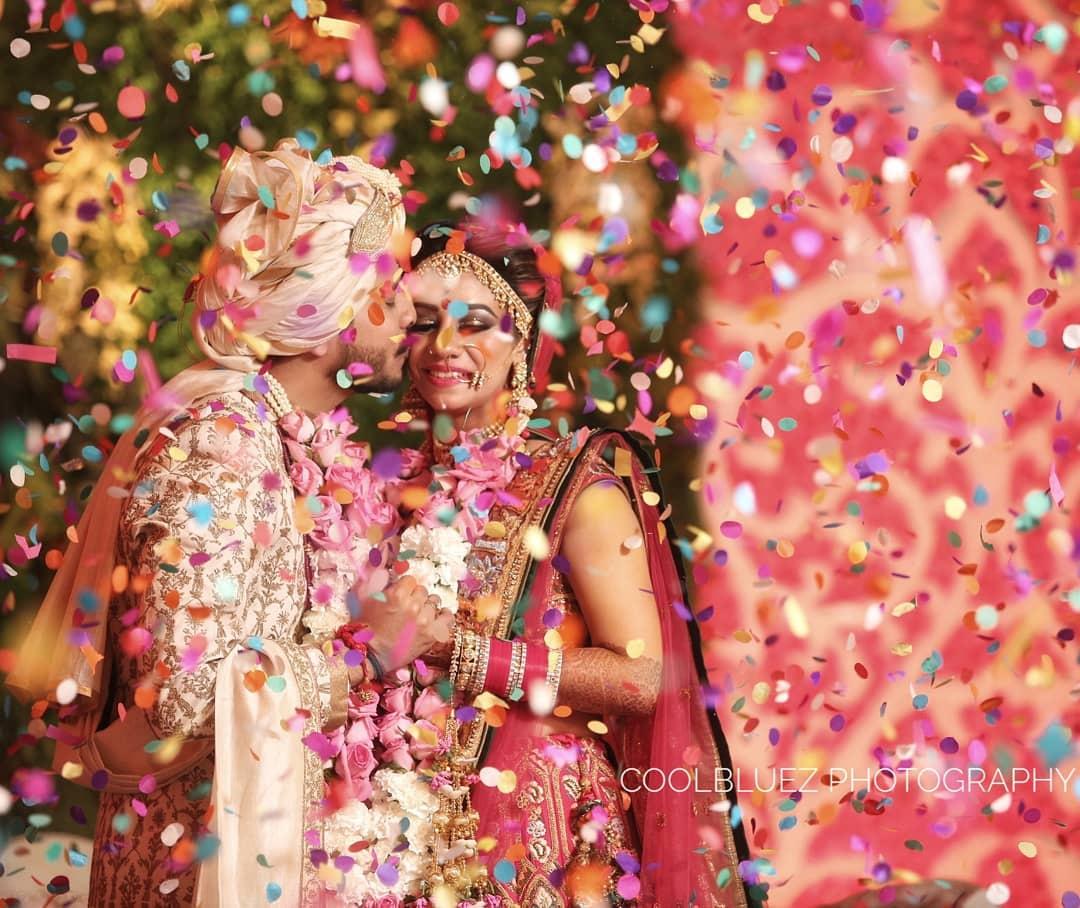 The same thing applies to weddings also. The couple getting married is never as excited about the wedding gifts as they are about their friends and families coming together and being a part of their joyous union. The love, attention and sweet wedding wishes messages that their loved ones send their way are what truly made the couple's wedding day special. But with the coming of the millennial wave, there have been some changes in wedding wishes messages too.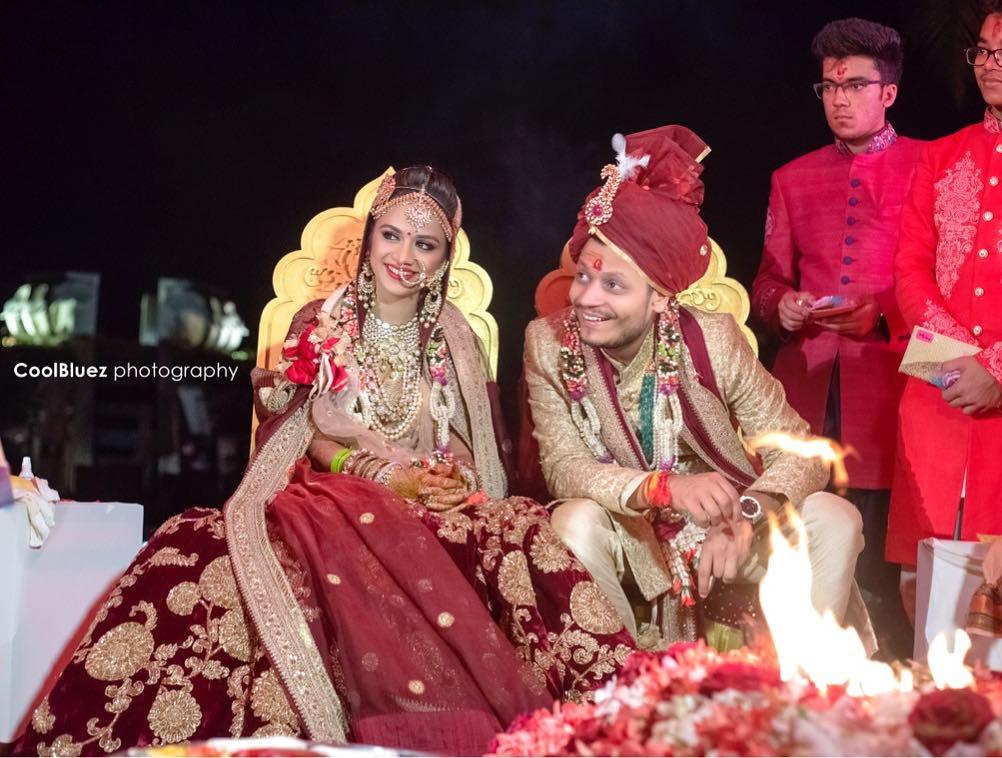 Now while a simple 'congratulations quote' is enough, it doesn't really say much about happy one feels for the newlyweds or soon-to-be newlyweds. Similarly, long and sappy wedding wishes messages are also not the status quo anymore. Nobody likes to read long wedding wishes messages. So, keeping both of these things in mind, we have now come to the conclusion that perfect wedding wishes messages are short, sweet but full of depth and must have a beautiful meaning.
Seems like too much to ask from wedding wishes messages? Well, we don't think so. Here is a compilation of some of the best wedding wishes messages we came across. Next time someone close to you gets married, use one of these wedding wishes messages on their wedding gifts, and they will totally fall in love with it. Here you go:
1. "No measure of time will be enough for you two when you are together, but hey, here's a suggestion - start with forever!"
2. "Congratulations on your big day! We are honoured to be a part of this special occasion and watch the union of two people who are so special to us and everyone present at the celebration. May your love and commitment for each other deepen and grow stronger with each passing day."
3. "As you slipped a ring on each other's finger, you made a promise for life. A promise to share a lifetime full of love, care, silly fights, happy tears, joys, sorrows and everything that there is to share. We know you guys are golden and will always keep this promise. Good luck."
4. "You celebrate a wedding, but you live a marriage. We are so glad that both of you are finally bonded for life. Your wedding was beautiful and we know your marriage will be even better."
5. "A successful marriage requires falling in love every day, with the same person obviously *wink*! Looking at you two enjoy your beautiful wedding, we know this won't be a problem for you at all. May God bless you always!"
6. "Joys and tears may intertwine, hardships and struggles might come, but your love for each other will help you stay strong and overcome everything. Have a very happy married life!"
7. "A marriage is a classic example of 'give and take' relationships. You either give happily, or she knows how to take it from you. Just kidding. You guys are amazing together. Have a very happy married life!"
8. "Your wedding was beautiful, so heartwarming and it was a pleasure for us to be a part of it. The great food and amazing wine were just added bonuses *wink* May your married life be just as rocking as your D-Day was!"
9. "As you begin a new life together, may all the seasons bring abundant joys and love with them, be it the Spring of youth or the Winter of old age. May you be this rock solid and amazing couple that you are, always!"
10. "Your hearts have said 'Yes' to a lifetime of love, friendship and fulfilment of dreams. May you always hold on to each other with trust and faith and may God always be beside you in this beautiful journey called marriage."
Aren't all these wedding wishes messages just beautiful? And we feel like their beauty lies even more in the fact that they are so to the point and yet so on point. You can write these messages in a small card and paste it on your wedding gift, send them across to the couple on WhatsApp or even write them on the wedding wishes messages cards that some millennial couples have at their weddings. We hope these will come in handy for you at the next close wedding you attend.
Which of these wedding wishes messages is your favourite? Also, have you ever sent out a wedding message that was much-loved by the couple? Let us know in the comments section.