38 Funny Wishes for Newly Married Couples Which Will Have Them Smile, Grin And Then Break Into A Laugh!
Design a congratulatory toast of some funny wishes for newly married couple & share it with your BFF who just got married! From emotional to unique to some out-of-the-box templates of funny wishes, we have featured them all!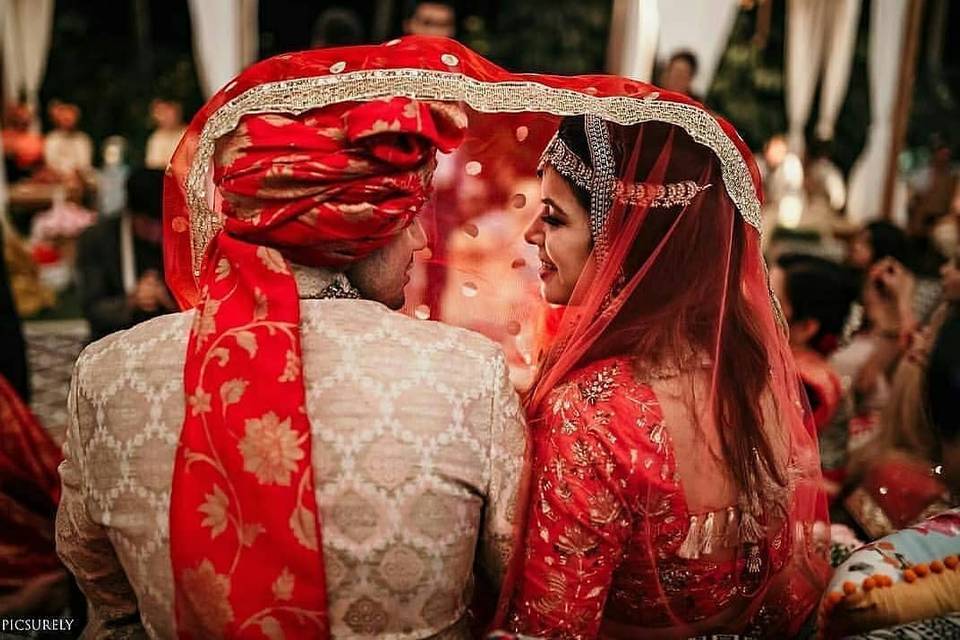 Aaj Mere Yaar Ki Shaadi Hai moment is as real as it can get! From being a Sarbala to your best mate and giving them a push as they sit on the Ghodi, friends are all we really have and need in life for that extra something - for this journey we call life all the more special! As we keep growing up, each of our friends finds their 'IT' person - somewhat like Sonu Ke Titu Ki Sweety and we know that your exclusive friendship will cease to be just that! But, that is not always the case and there are ways in which you can ensure that Sonu and Titu stay together - ALWAYS!
Often, words fall short and you will at a loss as to how to convey how happy you are for them. If you happen to be in a tough spot such as that and can't seem to put your feelings into words, then these funny wishes for newly married couple will help you right up.
So check these funny wishes for newly married couple and write a personalised message for your friend who is about to tie the knot.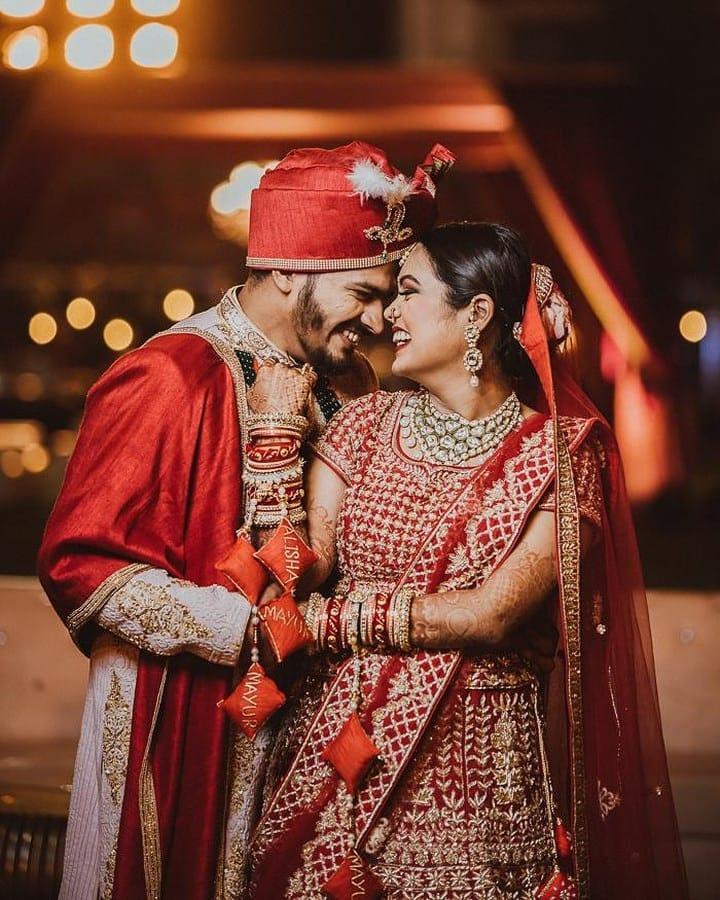 1. "You may be married, but you don't have to grow up! Congratulations on your wedding!"
2 "Congratulations! Now you're one - one bed, one remote, one bathroom! Congratulations on your union as life partners!"
3. "Marriage ain't for sissies! Congrats on your first big step together."
4. "You got together like two beans in a pod! Joy forever!"
5. "Congrats for signing your life away..."
6. "People stay married because they want to, not because the doors are locked. May you have many wonderful years ahead!"
7. "An ideal wife is any woman who has an ideal husband!"
Add a few winks here and you know you'll have both the bride and the groom laughing away into the night. If however, you're worried that the tone may not sit well, then remember that these funny wishes for newly married couple are downright funny, but deep down we know they mean well.
8. "I knew you two were madly in love with each other but didn't think that you'll be mad enough to marry. Have a great life ahead."
9. "No amount of wishes or luck will protect you from the painful life of slavery you are about to start as a husband. Congratulations anyway."
10. "Marriage is like walking in the park of senseless animals and consider yourself Jurassic king if you have a bit sense. Anyways happy married Life."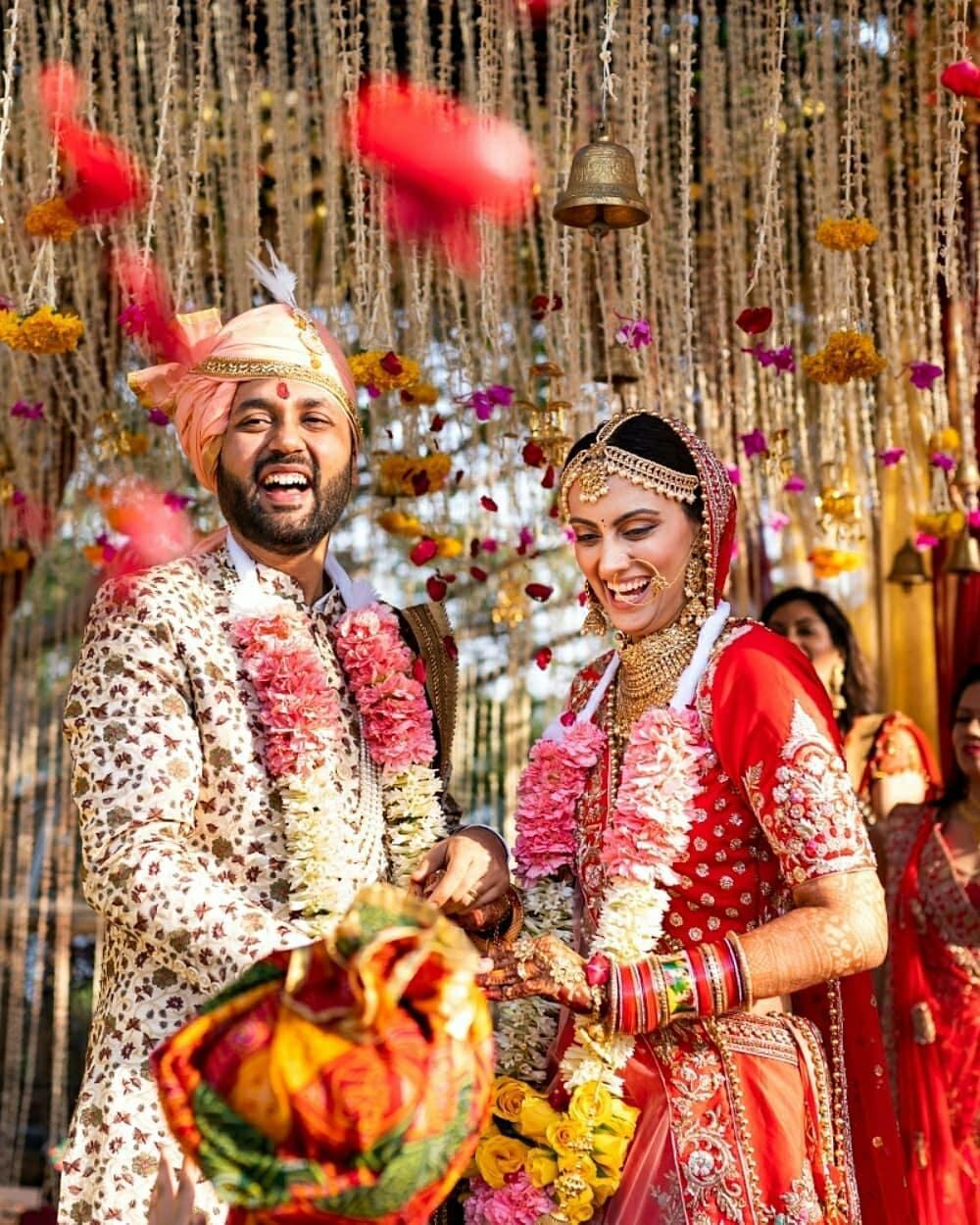 11. "Two become One: one bed, one remote, one bathroom! Congratulations on your union as life partners!"
Just this line is indeed good for a round of guffaws, especially if you this line in your congratulatory speech at the wedding. You could also use it as part of the ladies Sangeet script. The old faithful set of Thank You cards also work for these funny wishes for newly married couples.
12. "You fantasise about lovely and beautiful things for your marriage, soon you will dream about living alone surrounded by motionless hands of time. Just kidding. Enjoy your wedding."
13. "You are actually shown some respect when priests ask you to say 'I do'. Else it's not that you have any other choice either. Happy Married Life Ahead!"
14. "In the circus of life, you may have lived like a lion so far. But your wife, the new circus master will tame you into a domesticated cat in no time. Good luck with your tight rope act."
15. "Marriage marks the end of a love story and the start of a wrestling match. Wishing you the very best of everything anyway."
16. "It's like paying EMIs of your under construction house. But here you keep paying EMIs for your entire life and never even get to say a word." Wishing you a happy married life!
17. "You are so excited to make your partner happy and loved always. Then you will find out that you did nothing but annoy each other instead. Congratulations!
18. "Your laughter will be dead, Your rejoicing will be nullified. There's going to be just one voice at home now, And that is of your wife's. Happy married life!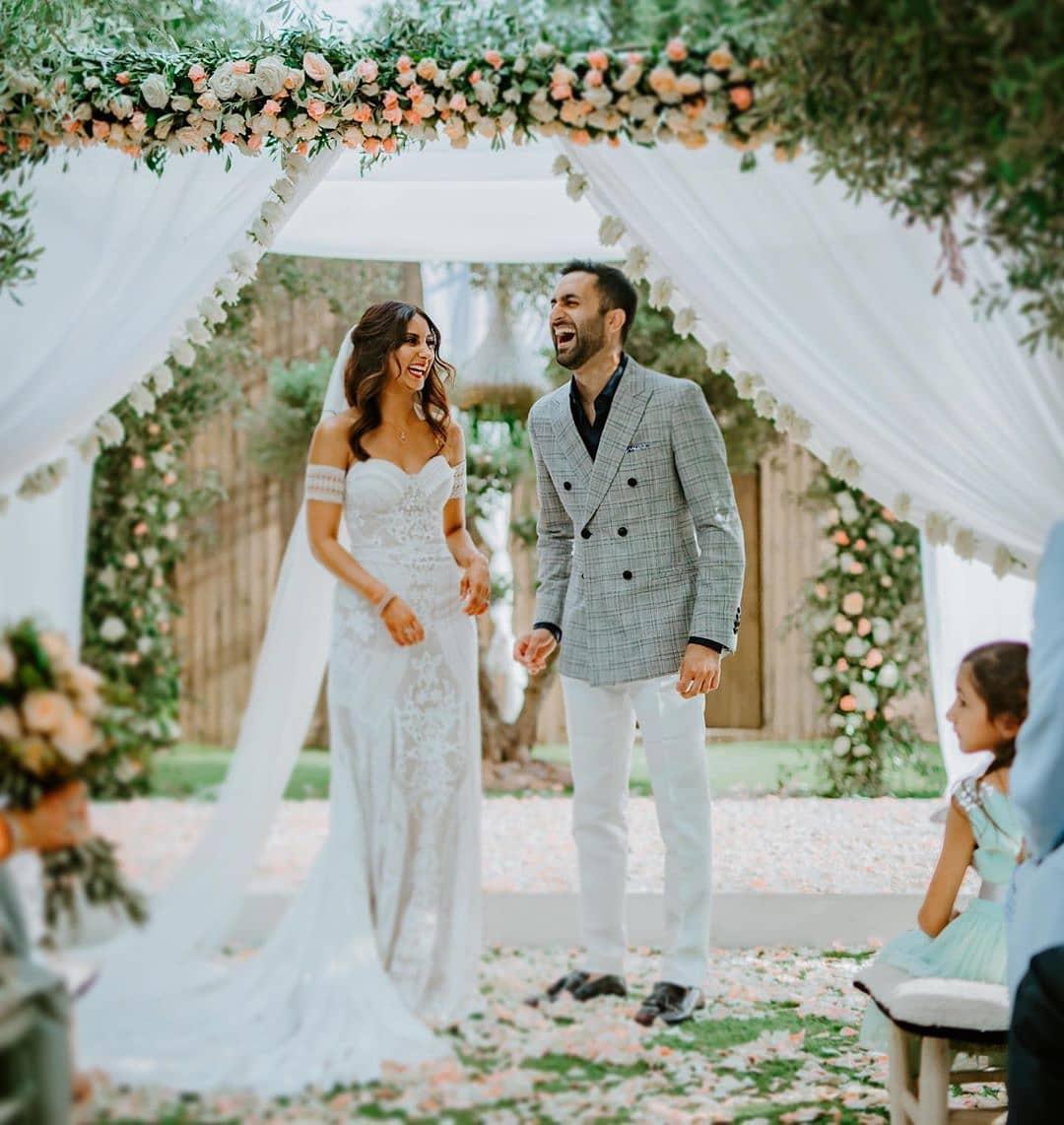 19. "Saying I do while getting married is like blindly clicking on the I Accept checkbox while installing new software in your computer. You do it despite having no clue of what will come next.
Solemn words indeed! However, what will make these funny wishes for newly married couple come alive is if you can connect them with a hilarious incident involving the couple in question.
20. "This is the time of your life. You are going to lock down to one woman. Is marriage really marriage? Or is it a way to lock a man? You let me know if anything we will break you out!
21. "Well, now it's the beginning of the end for you. No more beers, no more night out with the guys but at least you have a loving wife. Congrats!
22 "You haven't just tied the knot with your wife today, you have tied ropes on your legs too. Congratulations on your wedding.The only difference between marriage and stupidity is that marriage is expensive while stupidity comes free of cost. Congratulations for being expensively stupid.
23. "Guess you two were madly in love with each other. From now onward it would just be madness. Happy Married Life."
24. "You will weight some more TON, on your head, there will be a SUN, on your front there will be your child's carriage, and this is how your life will be after marriage."
25. "Congratulations on your wedding day… I haven't bothered buying you both a present. It would just be something else to fight over when you get divorced!"
26. "Before you got married, you were madly in love with each other. Now you will' be mad at each other as well."
27. "Knowing the entrepreneurial couple that you are, I was wondering if you could give me some insider tips so I can place my bets on how long you both will last? Congratulations on getting hitched."
28. "Getting married is a two-way street – do all you can to avoid head-on collisions. A life loved is precious."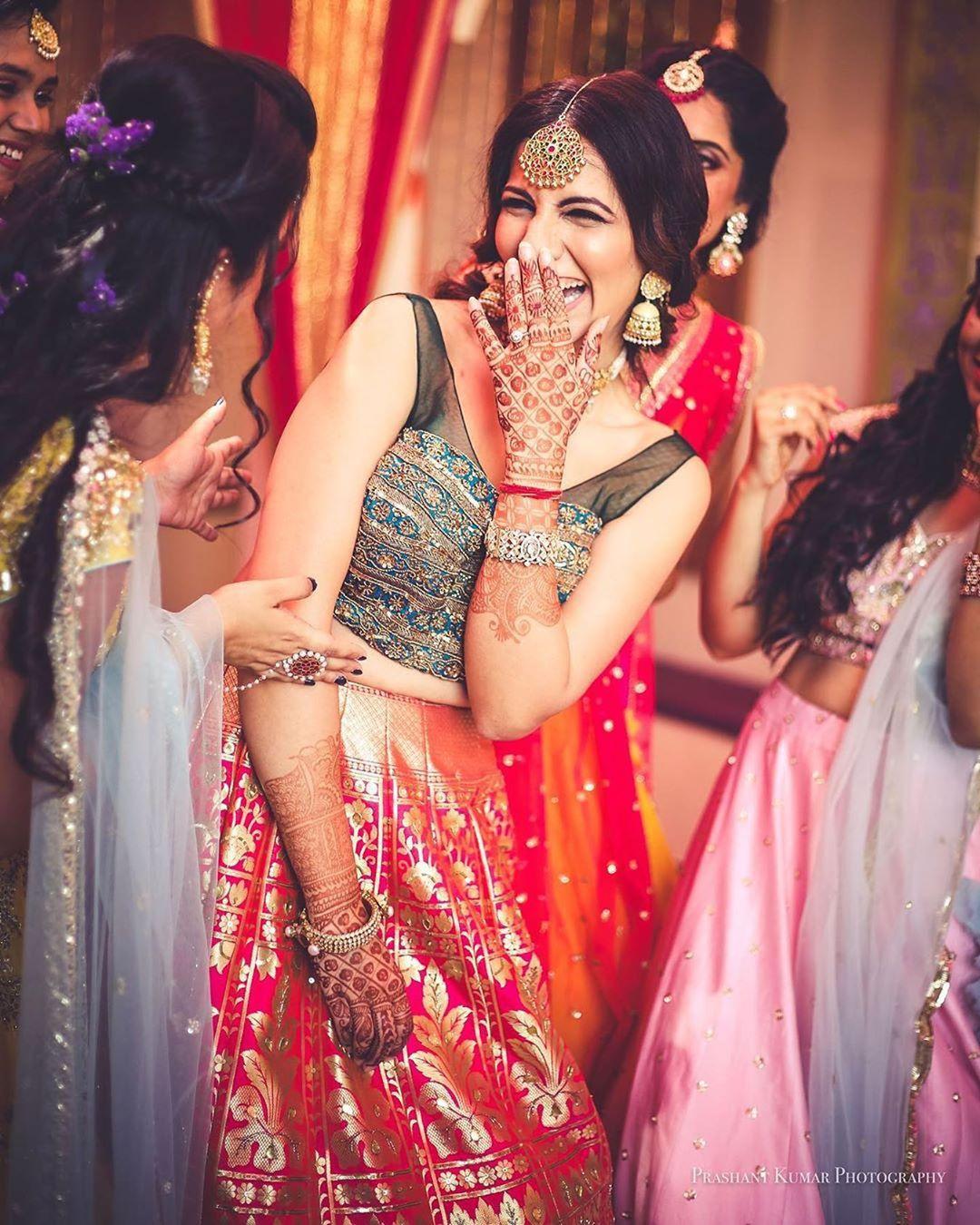 Image Courtesy: Prashant Kumar Photography
29. "They say opposites attract – If that's the case this marriage could last for a very long time. Best wedding wishes."
30. "Before you're married, you will fall madly in love with each other. After you're married, you will just be mad at each other. Oh well, best wishes on your wedding."
31. "Marriage: Where "Yes Dear" are the magic words."
32. "What do fun with the boys, out on the town and partying have in common? Three things you won't be doing after the wedding. Good luck."
33. "Spending time with friends" will now be a distant memory."
34. "From single to married, from available to busy, from no worries to no money — You sure you want to do this?"
35. "Like a well-constructed house, this marriage is built to last. Think of jewellery on birthdays as your insurance."
36. "Marriage is the equivalent of signing a marriage contract which does not give you the option of renewing it every year. Congratulations to a perfect pair."
37. "Getting married is like a class on Shakespeare. You get a little comedy, some romance and a lot of tragedy. Congratulations."
38. "We may not have it all together, but together we have it all."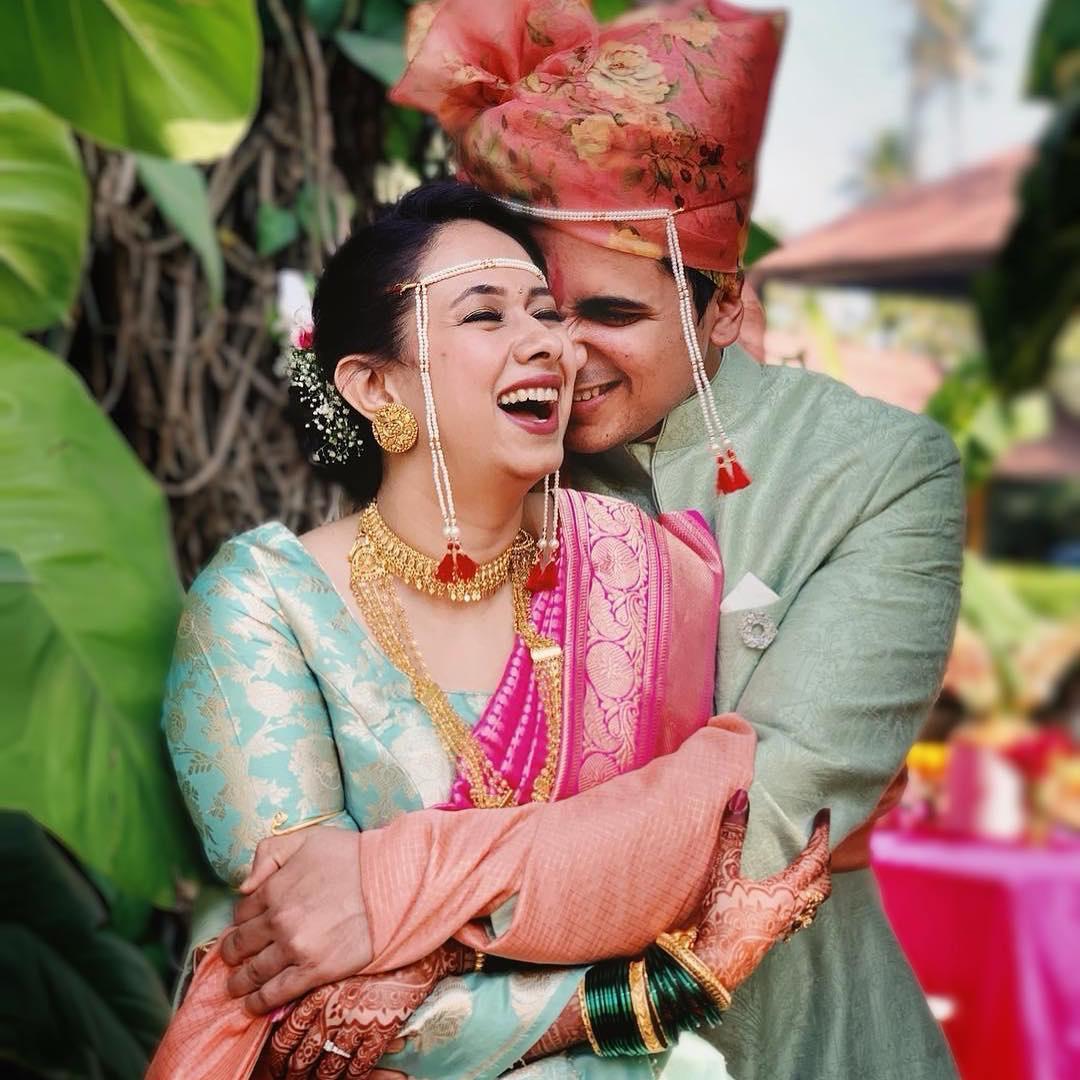 Having gone through a plethora of funny wishes for newly married couple, short wishes, quotes and templates which might we add is all we really need at times to put words to what we feel on the inside, these funny wishes for newly married couple are some of the funniest ways in which you can wish your friends for their new journey whilst also pulling their leg a little - like we always do! So, bookmark these funny wishes for newly married couple and wish your friends in a manner that they never forget!
Which one of these funny wishes for newly married couple would you choose for your friend's wedding wish? Tell us through the comments!