Write Funny Bridal Shower Quotes for Cards & Make Your Bff Lol
Show your best friend how much you love her with these funny bridal shower quotes for cards that will make her laugh!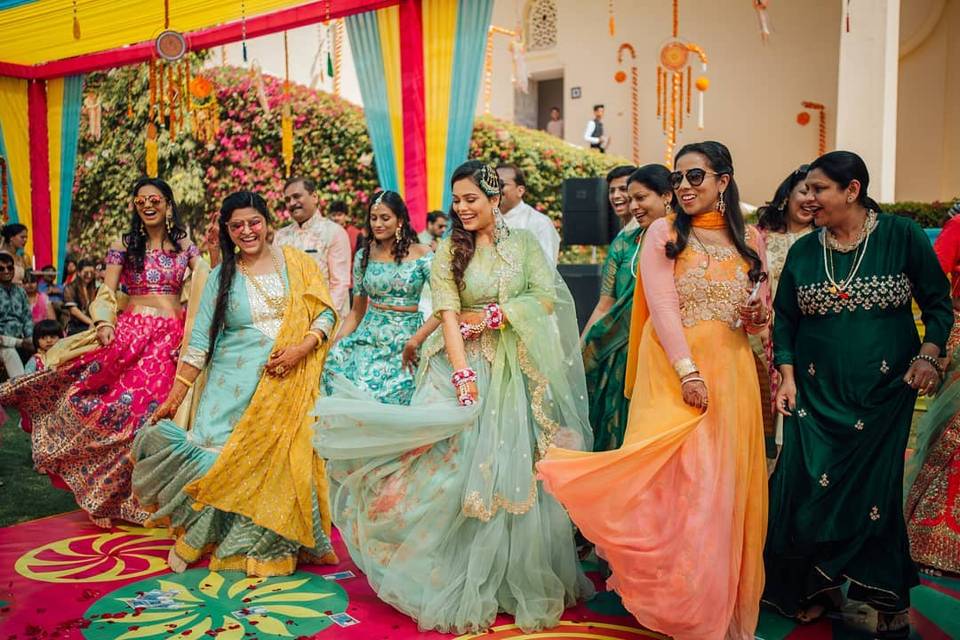 A card is something that a lot of people still cherish. There's just something truly irreplaceable about handwritten or handcrafted letters and cards, and no amount of emails or e-greetings can really change that. When your BFF gets married, she'll be able to look back on this time of her life through the cards you've written her.
But, of course, she's getting married – not blasting into oblivion forever – so there's no need to get overly sentimental! Give her something to laugh at instead! Follow these easy tips that can help you write your own funny bridal shower quotes for cards!
1. Inside jokes, memories, and bestie-blasts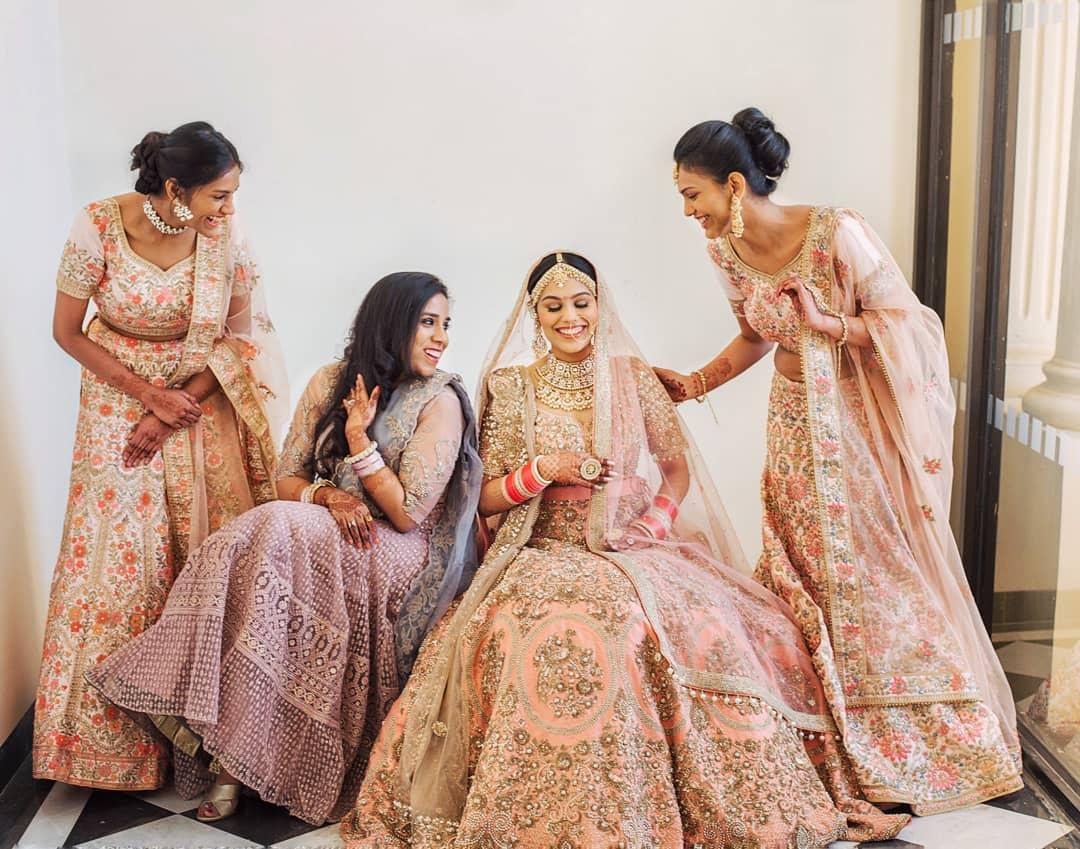 When you're thinking of funny bridal shower quotes for cards, remember that what makes your card stand out from anyone else's is the memories the two of you shared together. Capitalise on that and make her laugh at every silly thing the two of you have done together! Here are a few examples:
I know for a fact that you snore louder than an angry hippo and I feel really bad for (Guy's name) for having to deal with that here on out. Maybe if he's lucky, you'll fight with him and ask him to sleep on the couch, like we all decided to do at your 21st birthday!
Do you remember how three days before our boards we snuck out, partied, and then spent the next day over the toilet bowl? I'm fully planning on making your bachelorette as wild as that night! Friends do not let friends stay sober!
Pick your own memories when coming up with funny bridal shower quotes for cards and remember to keep the writing crisp and to the point!
2. Jokes about her married life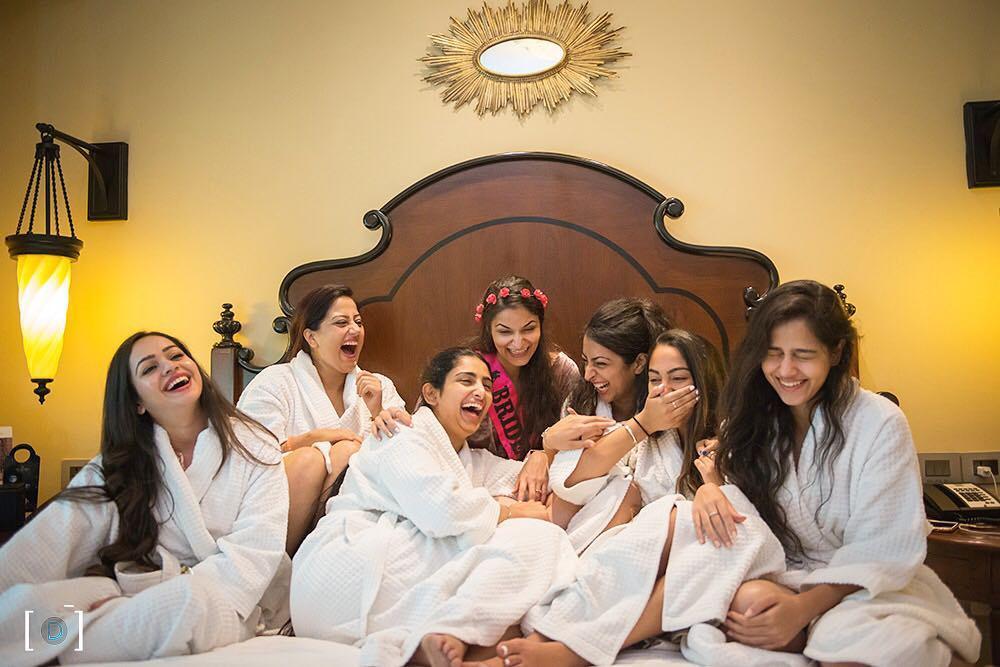 Do you know the difference between a friend and a best friend? A friend may tiptoe around your feelings and refrain from pulling your leg too much but a best friend will not stop teasing you, no matter how many dirty looks you throw at her.
Bring this sense of fun while writing your funny bridal shower quotes for cards. Here are a few examples to get you started:
I know that you and (Name) are going to have a long and happy married life. I'm so confident, that I know how I'll console him when you start becoming an old auntie who can't hear a thing! I'll tell him there's no difference! Earlier, you never used to listen to him, and now you can't!
Guess what! Your bridal shower isn't the only thing I knew about in advance! (Name) and I have planned your honeymoon to the T! I told him that he has to take you to a place that you have never, ever been to. He said he'll take you to the kitchen :P
I've told him that there's only one way to make you take notice of what's happening around you – by sending you a WhatsApp message!
3. Jokes about her personality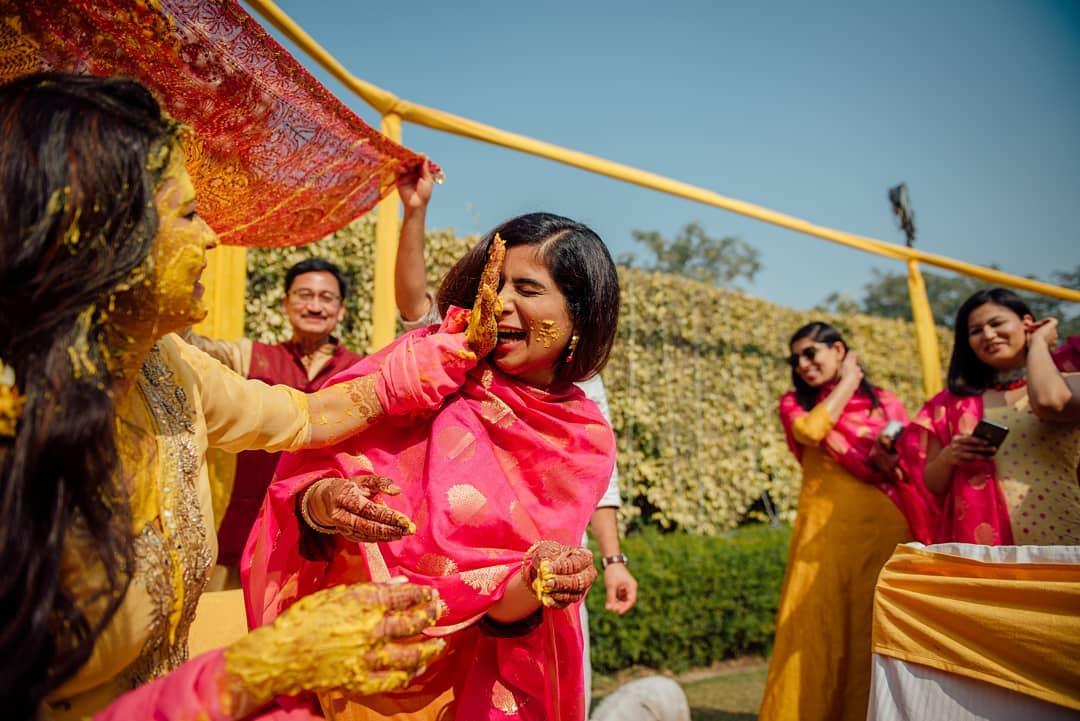 Even though this is a bridal shower, you do not always have to talk about the husband! Let the focus be on your BFF tonight because, after this, all the wedding ceremonies will be about the couple, not just her. Let her have this one night in the spotlight before the week begins! You can use funny bridal shower quotes for cards that highlight different personality traits or make fun of her habits.
If you are not entirely sure what funny bridal shower quotes for cards using her personality make sense, see these examples to get an idea of what we are talking about:
With your wedding closer than ever, and such a huge adventure ahead, I know that there are a few things about you that will never change. Your warm and loving heart that makes room for everyone, your ability to make everyone laugh with your PJs, and… your total inability to pick up the wet towel from the floor after bathing. Once a pig, always a pig! Love you bestie! Oink oink!
From your constant need to clip your nails every night (who needs to clip their nails nightly?) to your weird fear of sleeping with the lights off, you are really going to drive (name) mad! Let's hope that he comes out of this journey at least half as sane as he currently is! Wish you all the best! You are, and always will be, my favourite psychopath!
You know how you insist we do something IMMEDIATELY, and then take an ENTIRE AFTERNOON to pick up your wallet, watch, phone, and everything else? Yeah, that's totally normal behaviour. Let's hope your tendencies don't kick in right before the Pheras or you might miss your Muhurat!
These funny bridal shower quotes for cards will help you with two things – they will bring a smile to the bride's face when she reads them, and they will always show her how well you know her! She's definitely going to thank her stars for a great bridesmaid and BFF like you! Also, click a lot of pictures while you're at it!
Apart from using funny bridal shower quotes for cards, you must make sure the bridal shower is awesome too! Check out these lounges near you!