#BrideTribe, Check Out These Funny Bridal Shower Quotes for the Big Night!
Wish the bride the best-married life on her bridal shower. Here are some original funny bridal shower quotes for the sister of the bride and the bridesmaid.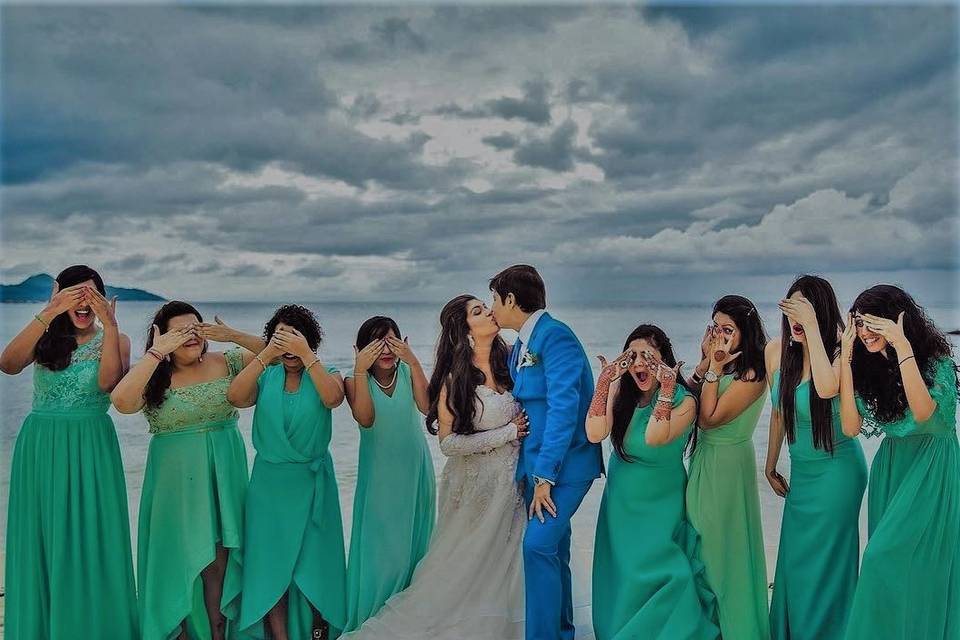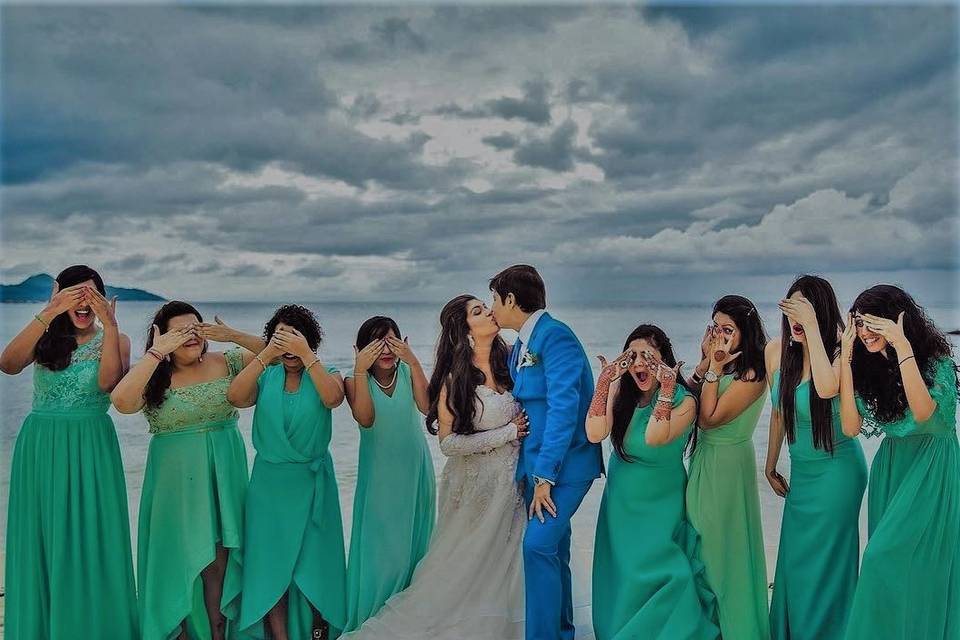 Image Courtesy: Shades Photography India
It is that time in your life when someone very close to you is giving up her singlehood - willingly might we add - and tying the knot with that one person (for this lifetime at least, can't really say about the other)
Whether you are the bride's sister or bridesmaid, you know everything about her from her exes, her bad jokes, her insecurities to her beautiful heart that accepts everyone. On her bridal shower, give your friendship and sweet 'n' sour relationship a toast and by using these funny bridal shower quotes. Shower her with wedding gifts for the bride, give her tips on how to handle the hubby, and you can embarrass her a little too. You have known her for her entire life - you have the right to do so!
Read these funny bridal shower quotes that are perfect for the bride's squad!
1. Elder sister of the bride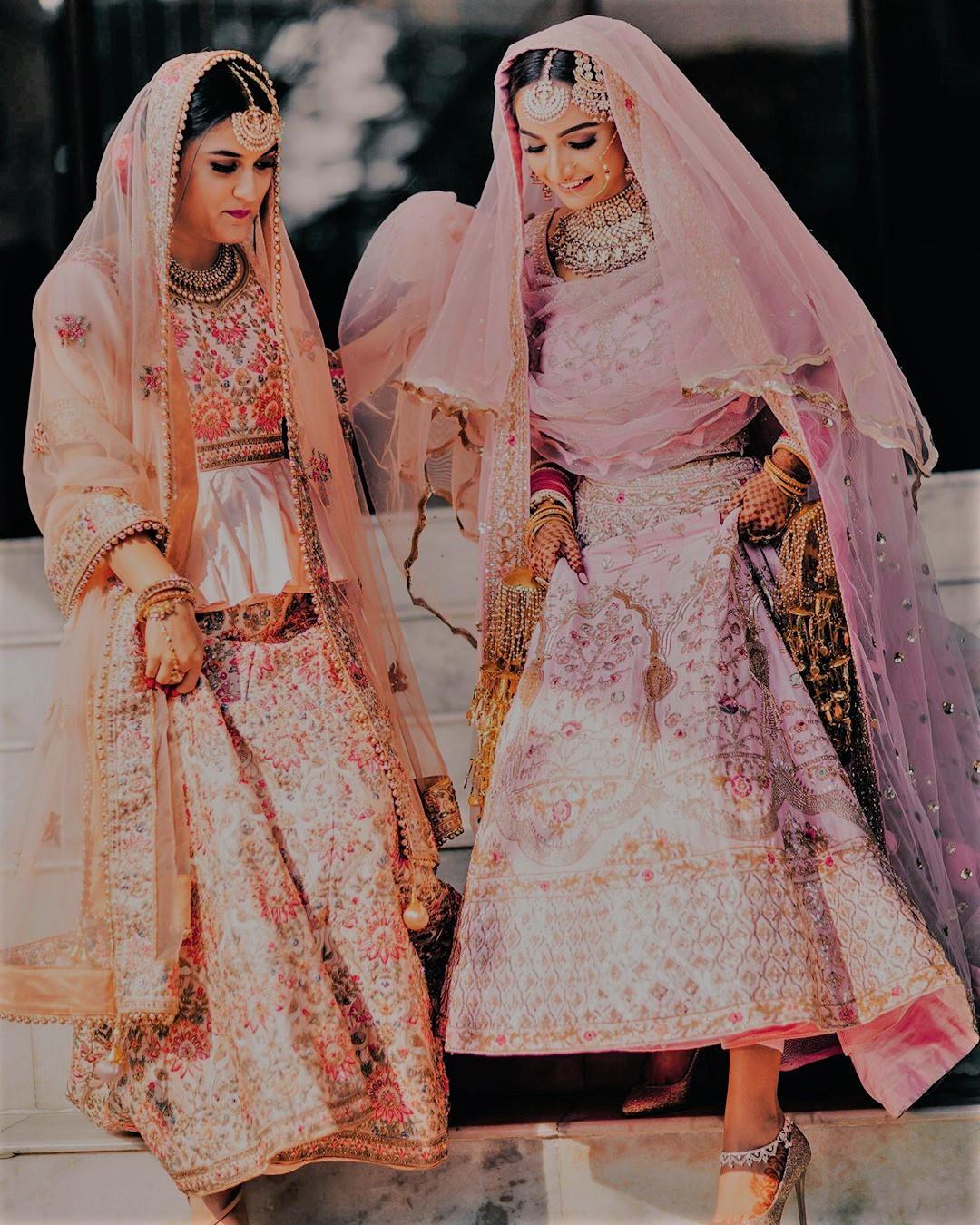 Image Courtesy: Shades Photography India
You have been the second mother to your sister. We know that it is quite an emotional moment for you to witness her nuptials. She will need all your blessings for a happy future and some tips and tricks to keep the groom wrapped around her finger. As the sister of the bride, you can start your toast by saying something funny or telling a funny childhood story and smoothly transition into an emotional one if, you want. Here are some funny bridal shower quotes that you can use.
"All your childhood you have never left me alone, now, follow your husband around. Irritate him and make him fulfil all your demands as you did with me with those puppy dog eyes. Jokes aside, you are the best sister anyone could ask for and I pray every day that you have the best marriage ever. And sister, please learn the art to compromise, you will need it."
"I have seen everything in your life. I remember everything from changing your diapers to seeing all your tantrums while feeding you when mom was busy making your hairstyle and doing your makeup for your first date with your husband to be - we have been through a lot together. I say this from the bottom of my heart, you are very lucky to find such a handsome young man as your life partner. Umm…and I reckon he is also a little lucky to get you. Just take care of each other and I promise life will be smooth sailing."
2. The younger sister of the bride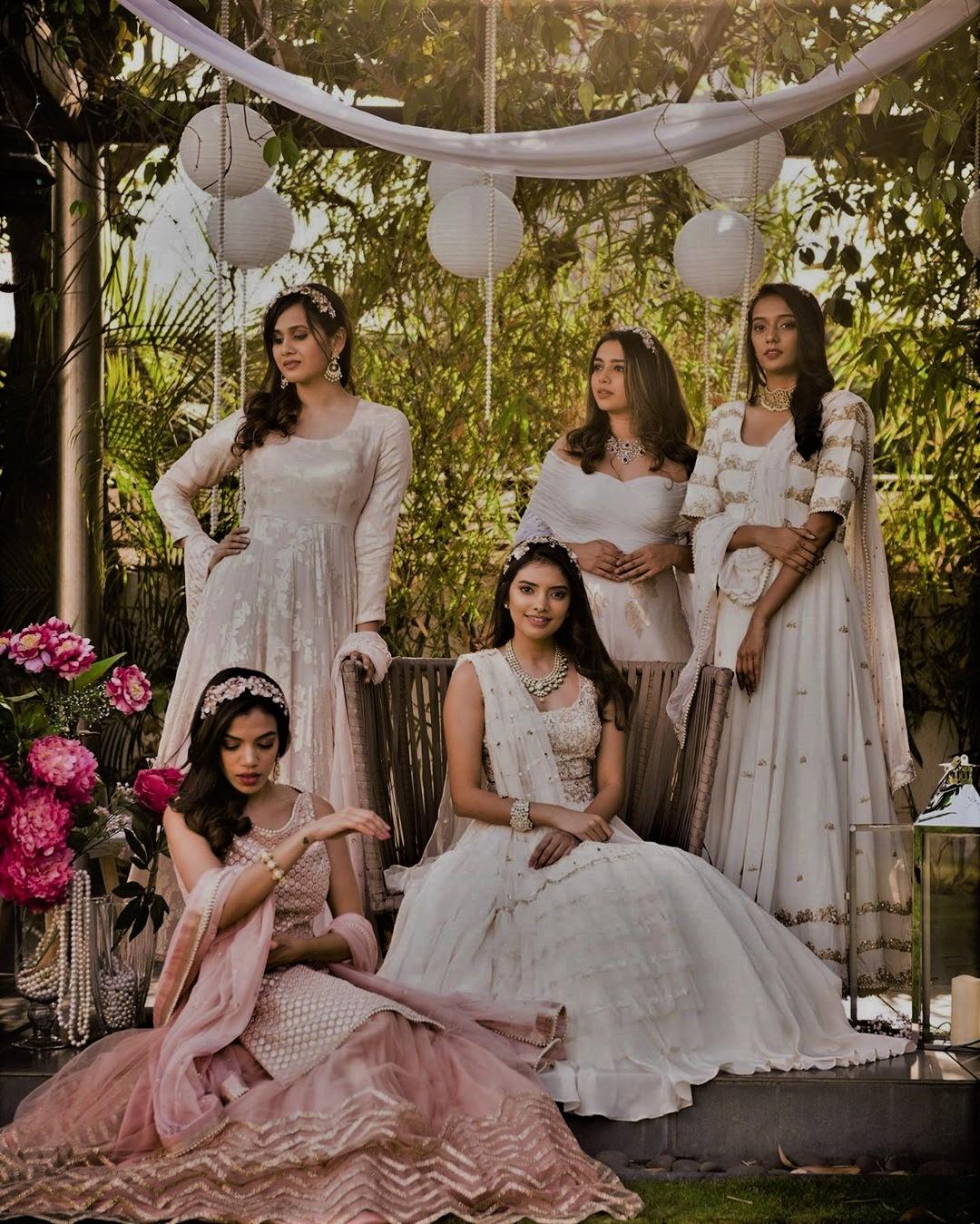 Image Courtesy: Love Light Studio
Wish your big sister a happy marriage using these original funny bridal shower quotes. We are sure she will love it.
"Let me start by saying that you are my confidant in life. You know everything about me. Just as I know everything about you. So, I am taking your room and you will not say anything or I'll spill all your secrets to Jiju. Bye, now."
"I have always looked up to you and marvelled at how you flicker those big beautiful eyes in front of our parents and get everything you wanted. Is that what you did with your groom? I am sure you did. Congratulations, Behna, on getting him to marry you! And all my best wishes are with him now that he has to handle you."
3. Maid of honour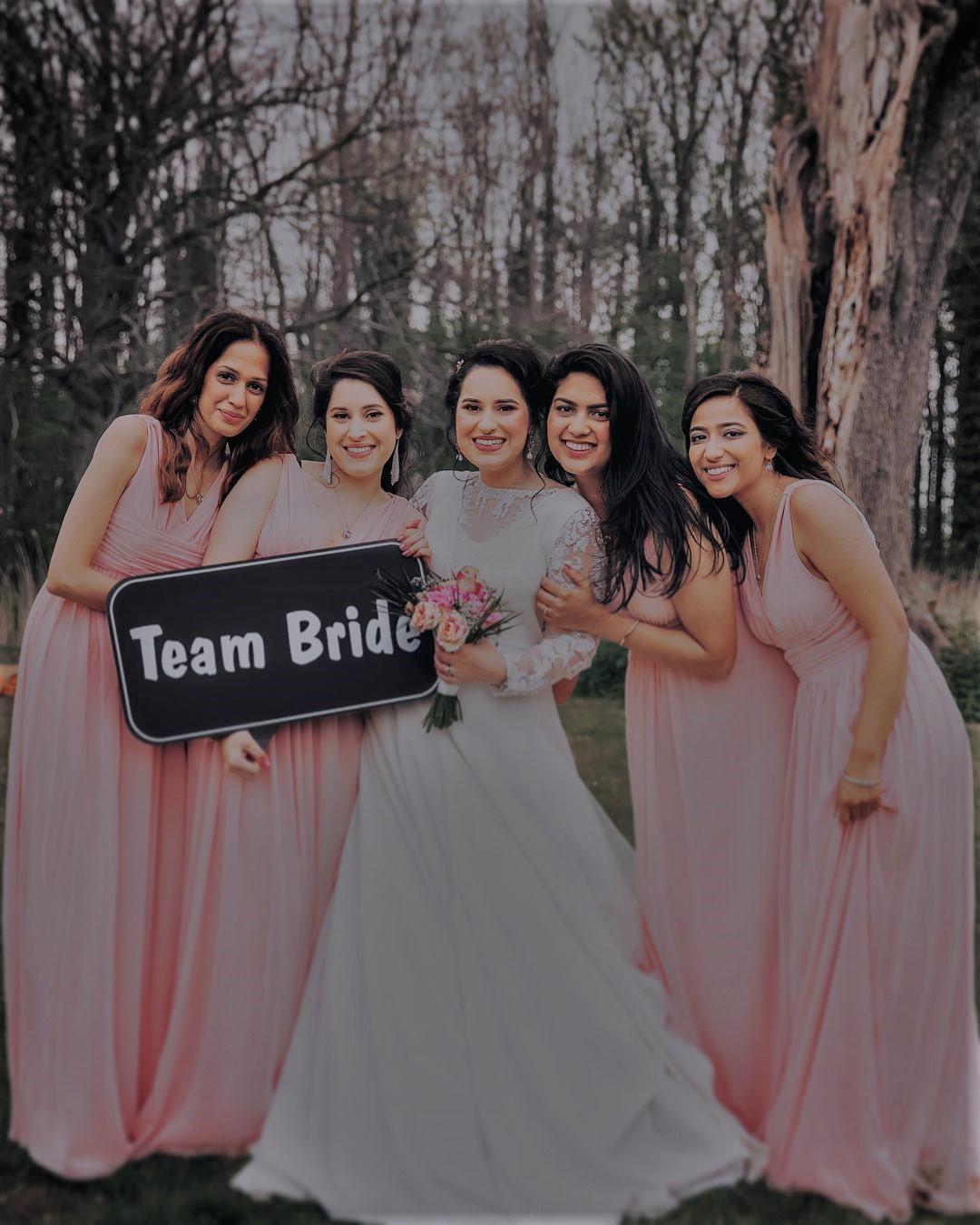 Image Courtesy: Shades Photography India
You probably know the bride far better than everyone else does, because she has chosen you to be her maid of honour, over everyone else. Use your knowledge to give the best toast using these funny bridal shower quotes.
"I will just like to use this time to tell you all that I have alerted the groom that he is marrying the most stubborn person I have met in my life. If she has decided she wants something, she is going to get it. Also, I have warned him that if he ever hurts my sister, his jewels will be in danger."
"My mother always said this to me that God did not make us sisters because one mother would not have been able to handle our craziness. We can't tell anyone the number of stupid things we have done till now. I just want to tell your groom that he is very lucky to have gotten such an easy-going person as his life partner."
These funny wedding wishes for your best friend will not only lighten the mood all around but also let her know that you'll be there for her as she gets used to her new life.
4. Bridesmaid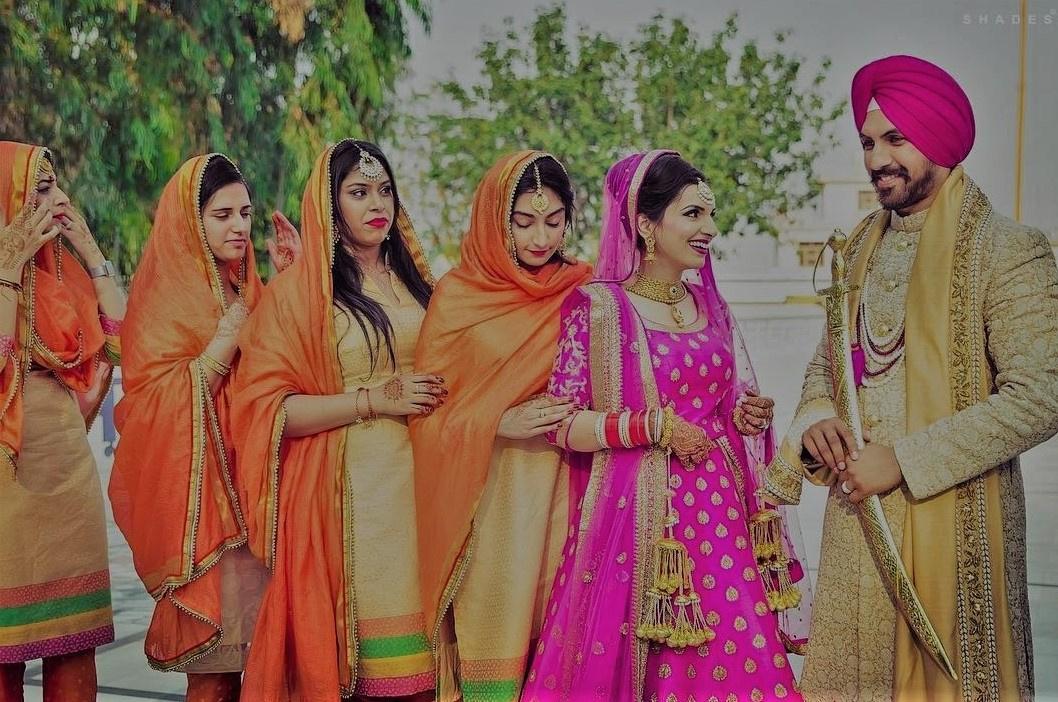 Image Courtesy: Shades Photography India
Bridesmaids can also use any of these funny bridal shower quotes while making their own adjustments. However, we have one more original message for the bride you can use.
"When we met in school/college, I had no idea that every moment spent with you will become a memory I will cherish for my life. I have seen you do the craziest things from making revenge plans for whoever hurt me to always being by my side whenever I needed someone, you have always been a constant. Here's to you and our friendship, may it always be the same."
It is always important to keep things light and funny during the bridal shower. The bride is already feeling the emotions at home from the parents. You can make this is an event focusing on only laughter and happiness. We are sure you can make the mood cheerful with these funny bridal shower quotes, make the bride happy, and go on a trip down memory lane together!
These funny bridal shower quotes are all the original so do not worry about anyone else saying the same thing!
Do you want to know the best spots for a raunchy bridal party? Check out these party lounges!