7 Epic Bridal Shower Games Handpicked for You to Add the Fun Element and Make Your Wedding a Memorable One
Congratulations! Your best friend is getting married! You must be stoked. But there is one thing you must do before it all begins. Host an epic bridal shower party for her! We have crafted a list of games to keep things edgy & on the wild side.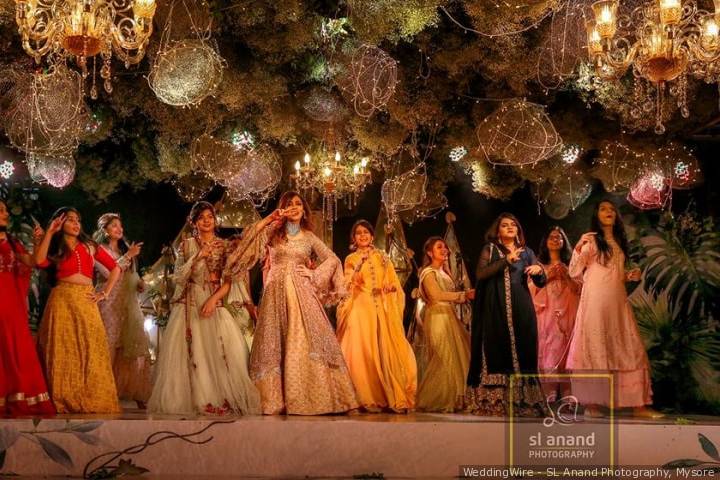 The bridal shower is a humble pre-wedding function which is now garnering attention across India. When celebrated with all the right elements it is a mouthful of some sensory moments. Sweet, salty, spicy and often on the wild side, it is all the bride-to-be needs before her wedding day arrives. Without boring you with the details of why you must host a bridal shower for your 'IT' girlfriend, we'll suggest some interesting games that will keep the party kicking and going. Engage your wedding guests in some cool and funky wedding games and put a spin on your pre-wedding festivities.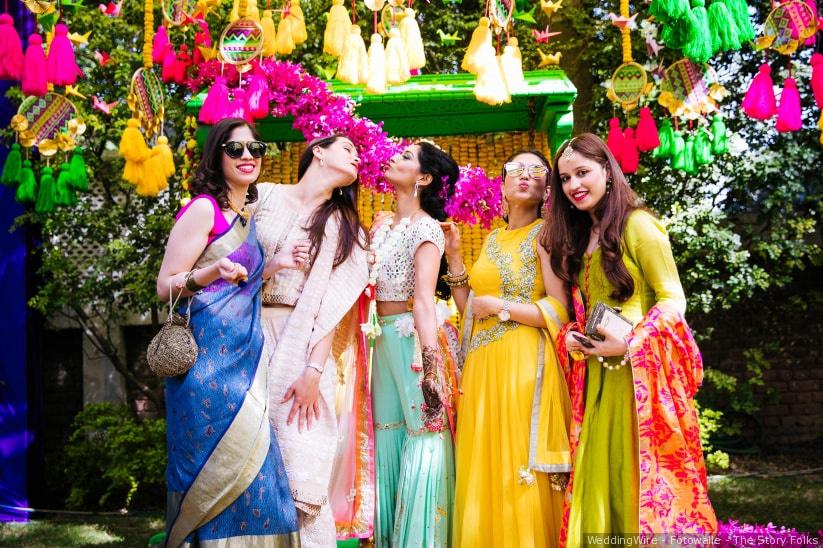 Here are some bridal shower game ideas that are definitely on the wild side that attendees will get excited about. Read on to find your favourite! While you are sorted on the wedding decorator or perhaps the wedding caterer, you MUST arrange for a few edgy games to keep things pumped up for your bridal shower.
1. Find The Guest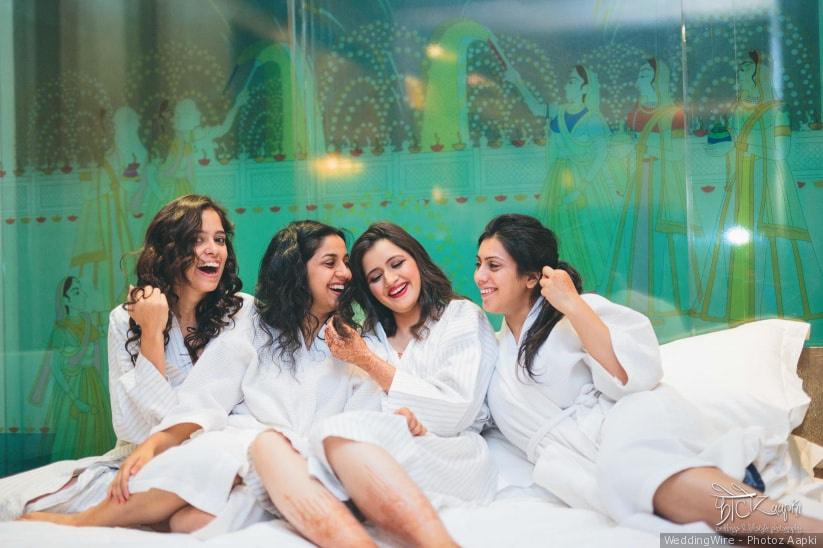 Not all your friends will know each other. Right? This could be the best way to break the ice. "Find the Guest" is one of the bridal shower game ideas that will get your gang of girls interacting with one another.
How To Play:
Sit around in a circle
Pass around a stack of sticky notes and some markers
Each guest will have to write some personal details in the note. (For example, their age, how many boyfriends they've had in the past, or how many drinks they can have at once without passing out)
Put the notes in a bowl
Have each of your girlfriends pick the chits and guess who out of the bunch it could be
2. Man Crush Monday Through A Game Of Charades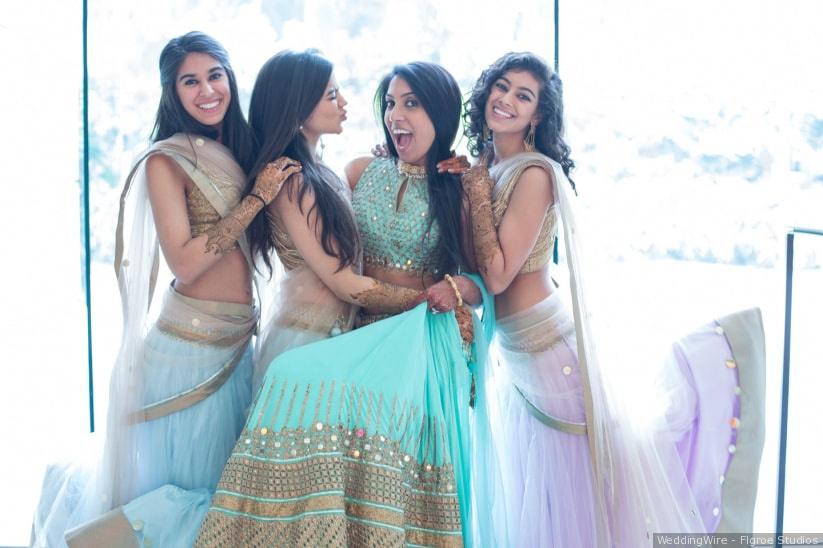 Yeah, we know you are about to get married. But, that doesn't mean you can no longer fantasise about your favourite actor and from going all out in your bridal shower. Right? Write down the names of some actors you always had HOTS for. All your friends will have to pick a card then act out the name on the card. Fun, isn't it?
How To Play:
Sit around in a circle
Pass around a stack of sticky notes and some markers
Write the names of your favourite actor on the card
Put the index cards in a bowl
Have each of your girlfriends pick the chits and act it out
3. Round Of Ping Pong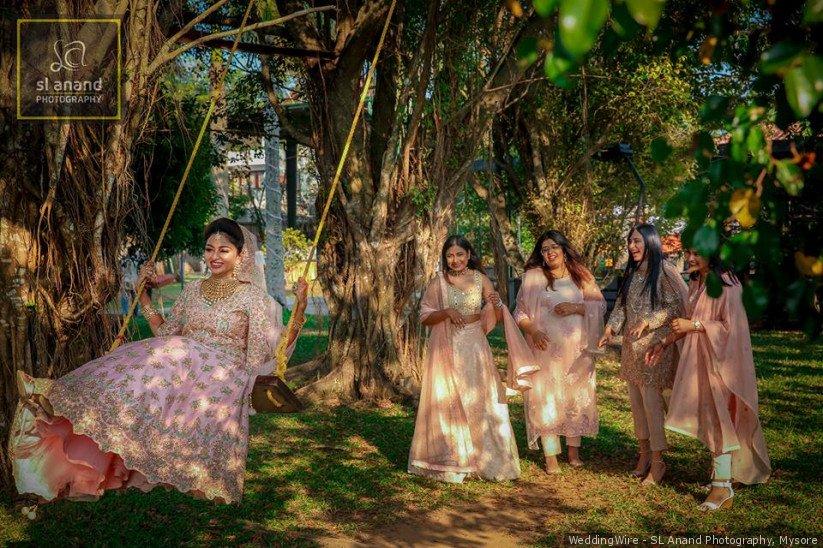 Put your cards on the table and bring all those drinking seshes to use as you down one shot after the other. Divide your gang into two groups and have fierce competition. Bounce ping pong balls
across the room to see who can put the ping pong ball into the cup in the first strike itself. Whoever misses stumping the cup has to drink up. The lesser the number of baskets, the tipsier you get.
How To Play:
Set up a table with beer glasses
Divide yourself into two teams
Fill the cups with your favourite alcohol
Start playing
4. Keep Cold Feet At Bay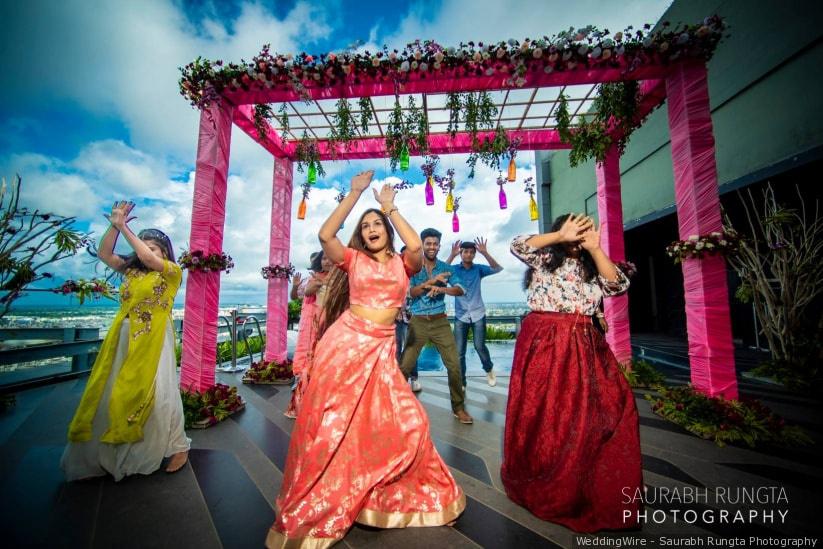 Having cold feet right before the big day? It happens to the best of us! Well now, you can turn it around in a fun way. Fill two large serving bowls with ice cold water. Make sure you fill it to the brim with ice cubes too. Hide a dozen rings into the bowl. Whichever team takes out the rings first wins. Sounds like an easy game for the bridal shower? Well, wait for the twist. Players must use their feet to get all the rings out of the bowl. What's better than icy cold water to keep your cold feet at bay? Right?
How To Play:
Divide yourself into two teams
Take two large size bowls
Fill them to the brim with ice cold water
Add ice cubes to take it up a notch
Scatter a dozen rings into the bowl
Set the timer
Make sure the opponents begin the game at the same time
Repeat until each member has played and then find yourself a winning team
5. Drink Up Till You Pass Out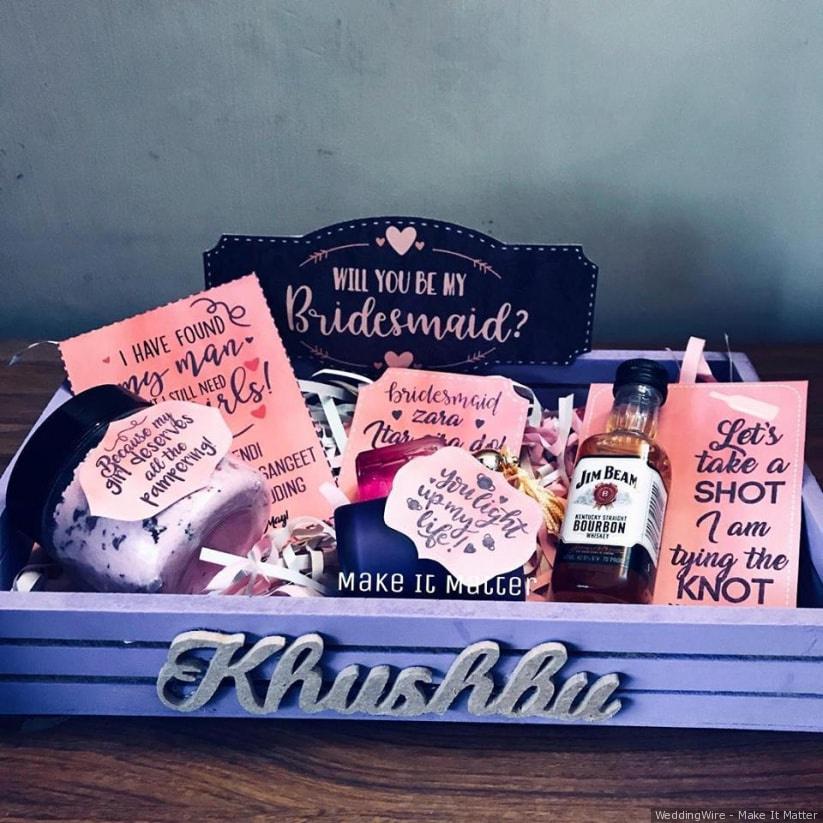 Alcohol makes everything better! Well, most of the times. Buy your favourite brand of poison. Mix and match a little bit of 'truth and dare' and 'never have I ever' with this bridal shower game. You'll be amazed at how quickly things escalate from one secret to another and beware, not all details will be fruitful.
How To Play:
Keep an empty bottle to roll on the table
Keep another one to drink up from
Whoever the bottle points at has to reveal a personal detail (their wildest kiss, their most dangerous moment or perhaps the most embarrassing thing they've done)
Whoever has done the deed themselves has to drink up from the bottle
You'll be surprised at what all your friends are capable of
Besides, it's a fun way to get to know them better
6. Dancing Shoes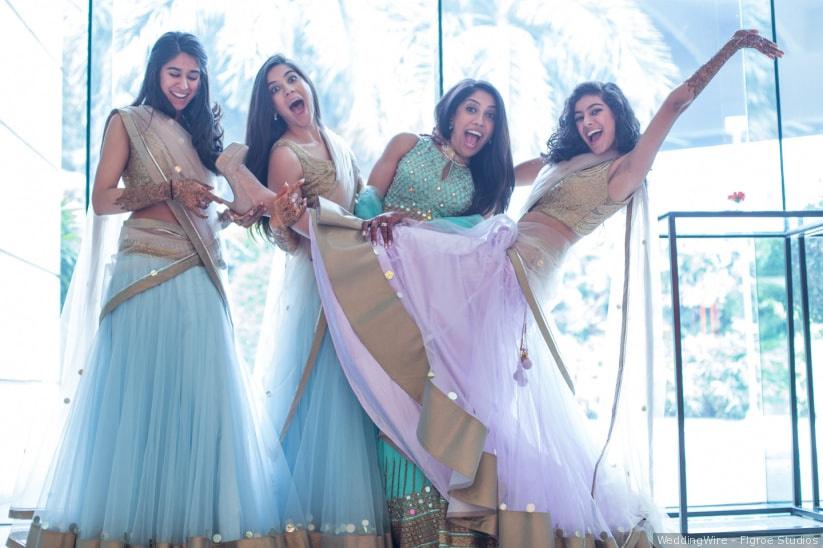 We all love to dance! Don't we? But, how about you dance with a partner on a sheet of paper? Every time the music comes to a halt, you fold the paper. You keep on folding the paper. The tinier it gets, the more difficult it will be for the couple to keep dancing without touching the floor. You pick your partner in your arms or tiptoe your way to victory, the choice is yours. This bridal shower game gives you the cue that adds to the romantic flavours.
How To Play:
Divide yourself into two teams
Give each team a sheet of newspaper
Every time the music stops, the team has to fold the newspaper
Continue doing until you have a victor
7. Water Slide & Flip The Mug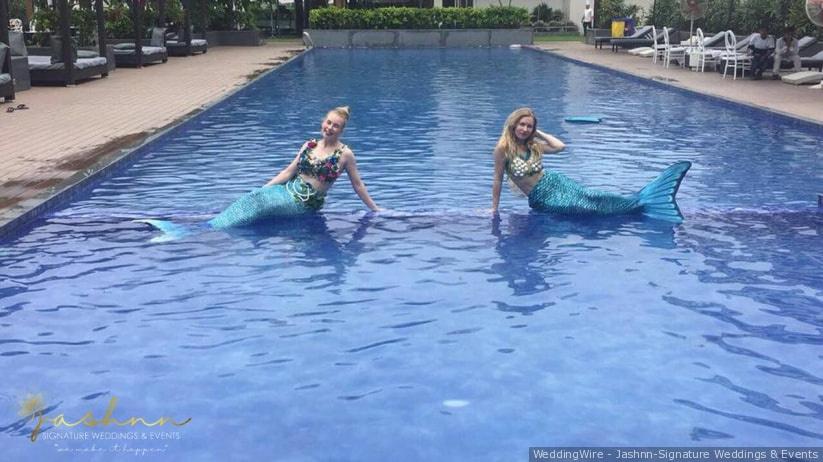 Find the perfect moment to show-off your chiselled mid-riff. Put all those rigorous workout sessions to use in this game. It's pretty easy if you ask us. All you have to do is slide your way to the finish line, bottoms up the drink and flip the glass. A successful flip and the next person in your team gets to go. The sooner you flip the sooner you win. So, put on your bikinis and shorts and get going.
How To Play:
Divide yourself into two teams
Ensemble a makeshift water slide(You can also use a thick and shiny material)
Arrange beer glasses on a table
Two players slide at the same time
The players down their drinks and flip the empty glass
If the glass lands perfectly the next person from the team gets to go
Whichever team finishes first, wins!
These bridal shower games are not just fun for those who play it but even more fun for people who are watching you from the corner of their eyes. These bridal shower games will truly put a fun spin to your epic night and give each of your bridesmaids a reason to love you, even more. I mean there is nothing else one likes more than a good party? Right?
Which bridal shower game did you like the most? Tell us in comments if you have any more such innovative games in mind.