10 Fun and Quirky Mehndi Games That Your Wedding Guests Will Love
Apart from the quirky decor and colour-coordinated outfits, another fun element you could add to your mehndi is entertaining modern mehndi games. Read on as we decode some of them.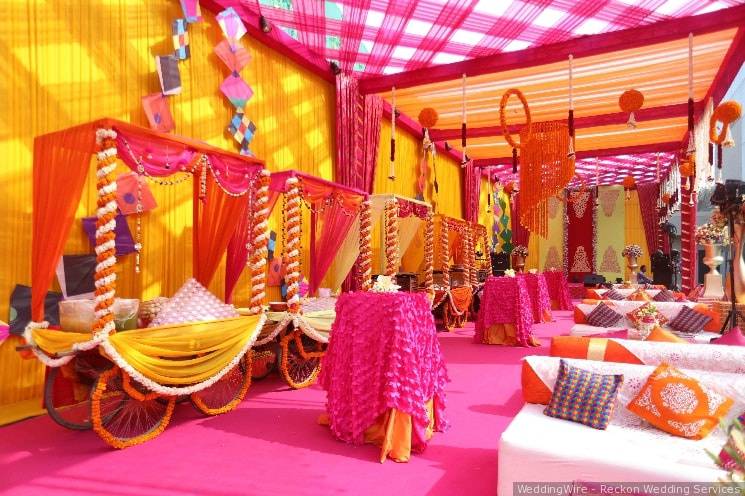 Nobody wants to have as well as attend a boring wedding. No matter how much attention you pay to the decor and the theme of your function, what eventually takes the cake is how much fun the guests had at the wedding. And since the mehndi function is supposed to be all about close-knit family and friends, you could consider incorporating these modern mehndi games to amplify the fun at the function.
1. A dance face-off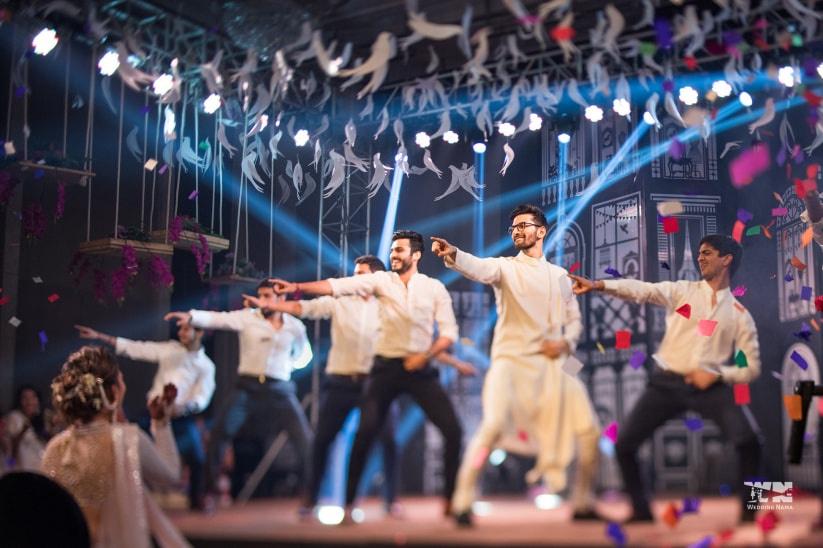 Move over the traditional, usual group dance choreography and have a dance face-off at your mehndi. This is one of the mehndi games that will ensure your guests have a blast at your wedding! If you want to make it even better and more fun, opt for an impromptu one. With one competing for who's the better dancer with another, who knows you might even be surprised with who's got better moves, especially when the dance isn't choreographed.
2. Antakshari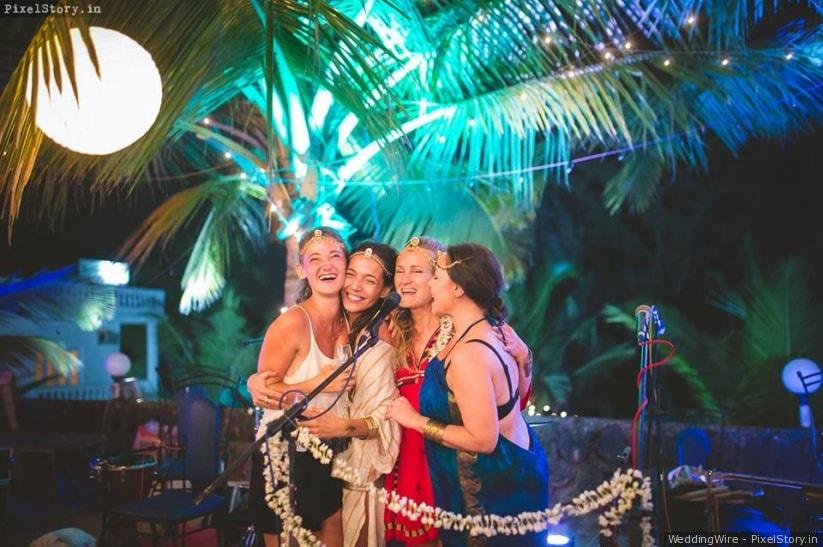 A game of Antakshari never hurt anyone! This is by far one of the best mehndi games to keep yourself and your guests entertained at the function. To make the game even more interesting, let it be a boys vs girls Antakshri. To make it short and crisp, you can also ask people to stick to specific themes of songs or the ultimate playlist while playing the game, for example, wedding songs or dance songs only.
3. Karaoke competition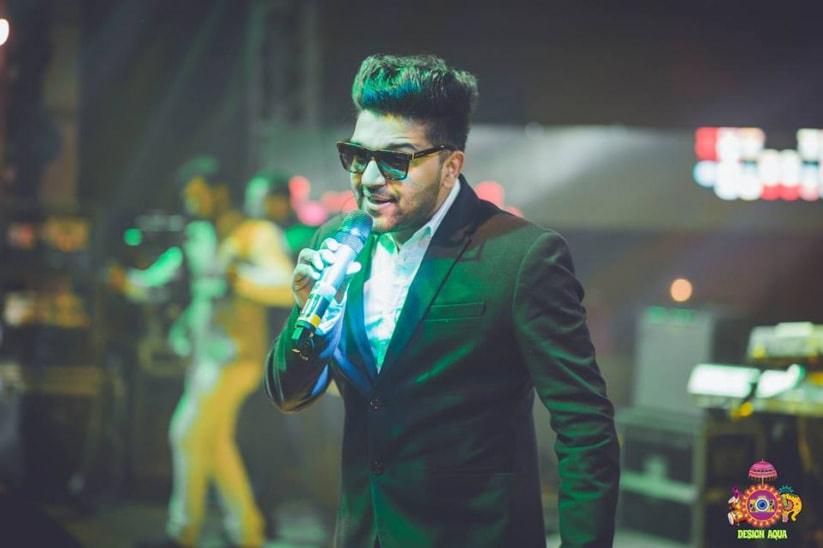 Oh, the fun everyone has at karaoke! If you're looking for fun mehndi games, a karaoke competition is it. Imagine your tipsy friends, cousins and family members putting their singing skills to test to find out who's the Elvis Presley or Shreya Ghoshal of your family! Sounds fun, doesn't it?
4. Find the bride!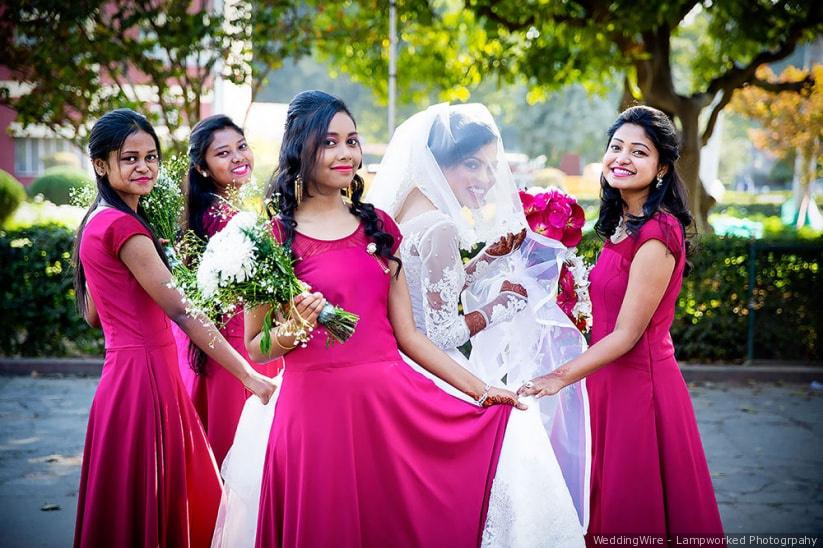 Thinking of more innovative mehndi games? Why not consider playing hide and seek, where the bride hides and everyone else finds her. Just imagine everyone at the venue looking for the bride in hiding. It's a role reversal, but totally worth the fun!
5. A fashion show for the best dressed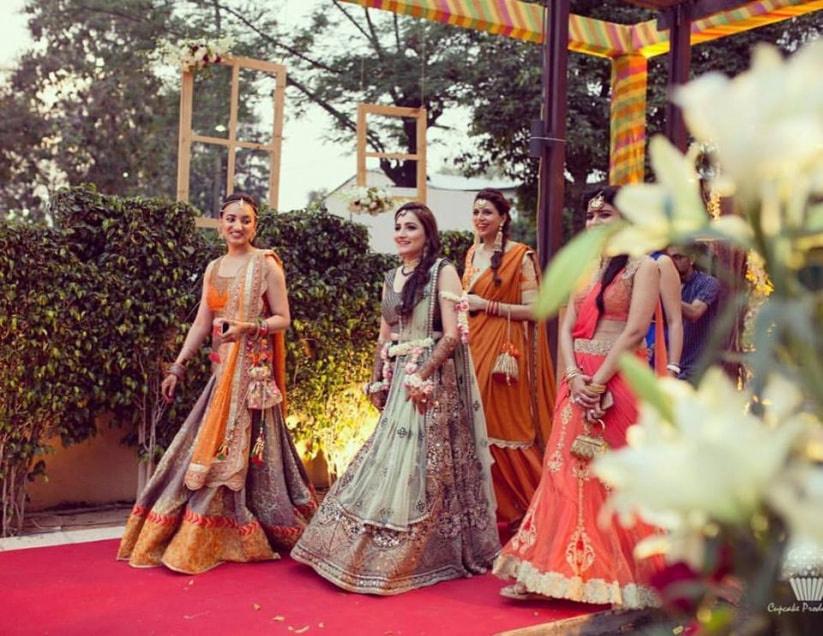 Organising a fashion show will not only make your close aunts, BFFs and cousins channel their inner divas, but will also prove to be a memorable experience for them. On a side one, put the deets of the fashion show on your mehndi invite. What an easy way to make sure everyone's dressed at their absolute best at your mehndi! ;)
6. Dumb charades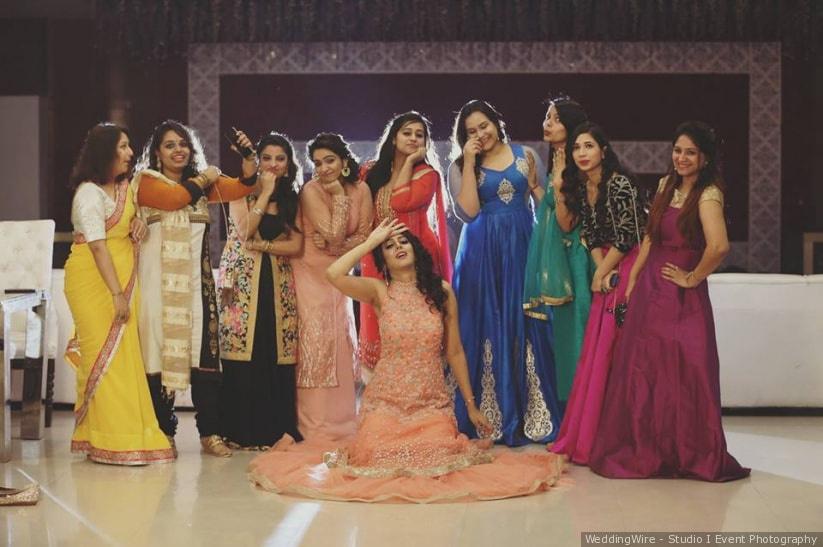 Traditional yet the best! The old school dumb charades will amplify the fun at your mehndi function. You can split the teams according to your choice. So whether it is men vs women, kids vs elders or cousins vs friends, you and your guests will definitely have oodles of fun during the game.
7. Musical tambola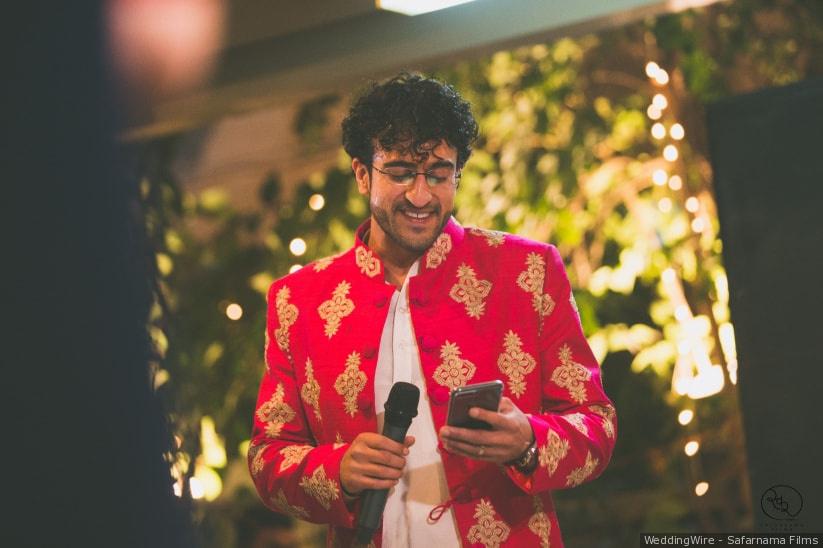 Add a little twist to your regular housie and add musical tambola to your list of mehndi games. Musical tambola is when instead of the speaker calling out numbers, he/she will sing a song and that song happens to be on your list, you have to either sing it or dance to it. What a fun way to enjoy the mehndi function, right?
8. Family awards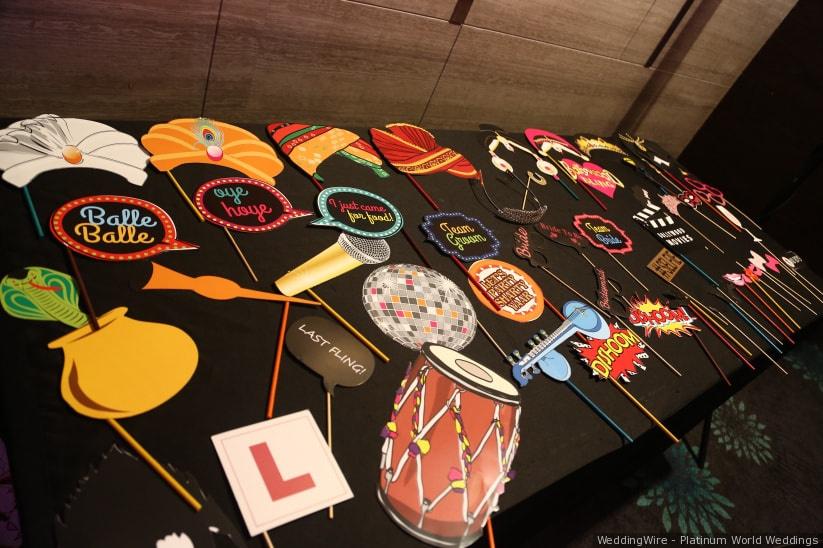 This is the best way to ensure your guests have a blast at your mehndi function. By coming up with different titles for family members and friends, you'll be surprised at how much everyone enjoys the game. Sure, there will be a few family members who'll end up "getting hurt" but isn't this the case at every wedding anyway?
9. Tug of war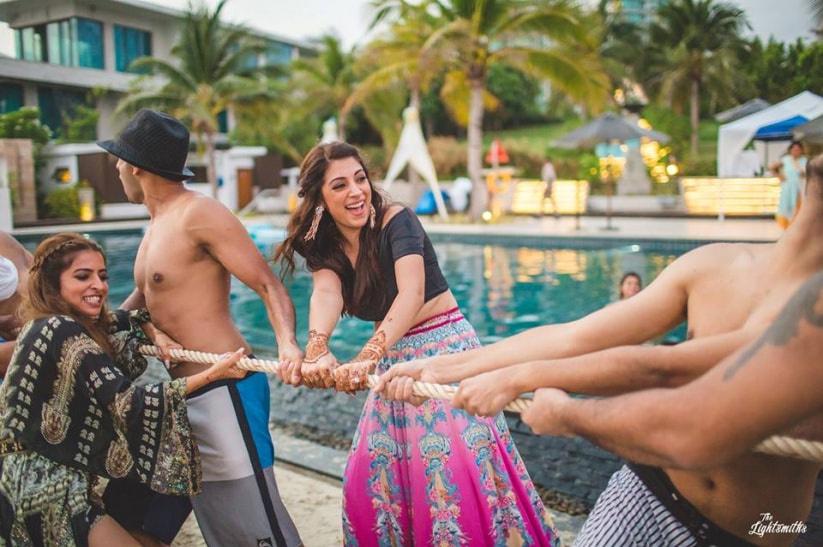 This is another amazing idea for a boys vs girls at a mehndi function. Tug of war is fun and ensures a lot of laughter, something that anyone would absolutely love at their wedding function. You can also have different rounds and keep small gifts for the winning team as well.
10. Ring the gift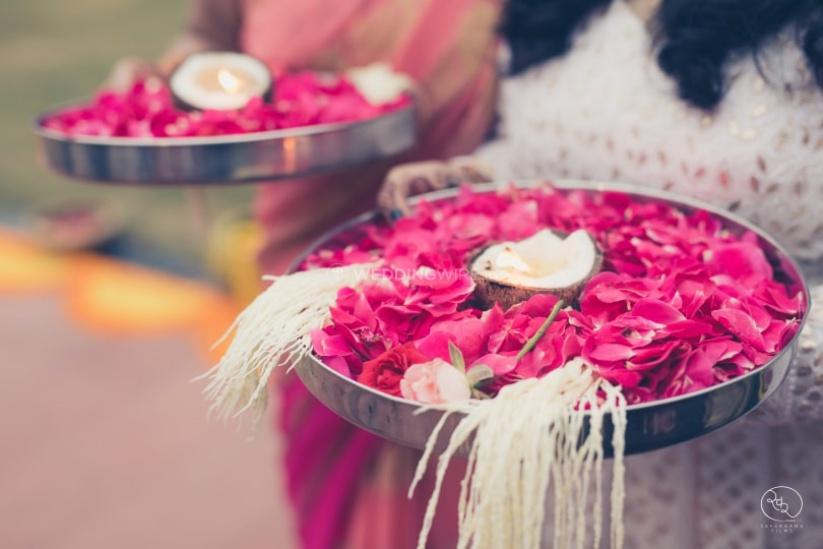 You can also have a ring the bottle or ring the gifts as one of your mehndi games. This carnival-like game will interest both elders and kids alike and they'll get a chance to have fun while winning cute gifts.
So take cues from these mehndi games listed above and make your mehndi ceremony a big hit among the people of all ages. One thing you should always keep in mind is not to keep these games a surprise till the last minute. You should plan them well in advance! Maybe even ask your guests to register for it while they're entering the venue?
What other mehndi games are you planning to keep? Let us know in the comments below.