7 Real Wedding Games That Will Break the Rules & Bend the Lines & Make Your D-day Memorable
While you may believe that all real wedding games are about love, dance, songs and family; there are some that go beyond crazy. Here are 7 games that, believe it or not, people have played at their weddings and had insane fun. Take a cue!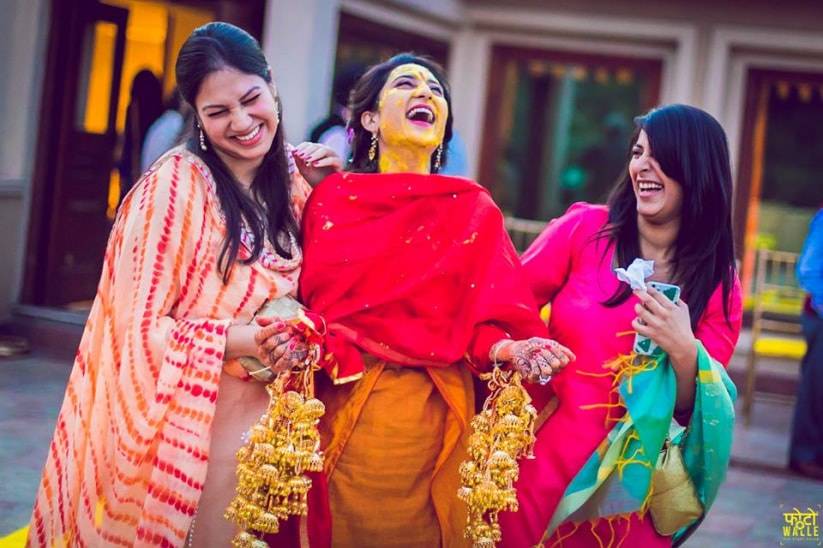 Most real wedding games that we know of are purely based on bringing the family together, dancing on favourite and classic songs, singing or acting out wedding-themed Bollywood films in a game of dumb charades. However, things can get crazy and whacky! Some real wedding games are purely based on completely losing it, bringing in a riot of fun and laughter and of course making sure that the bride and groom get a fair share of blushing embarrassment. Real wedding games are what keeps up the mood of a party and what is a wedding if not fun, right? These real wedding games are fun, upbeat, easy to play and yes totally the only thing you need in life to make your wedding frenzy a long living memory!
Be it the Haldi ceremony or the Sangeet night, or even post-wedding ceremonies; these crazy but very real wedding games are sure to add that spark of fun to the event. Here are 7 crazy real wedding games for real weddings that are sure to be remembered and bring back joyous memories for years to come:
1. Real Wedding Games - Drinking Games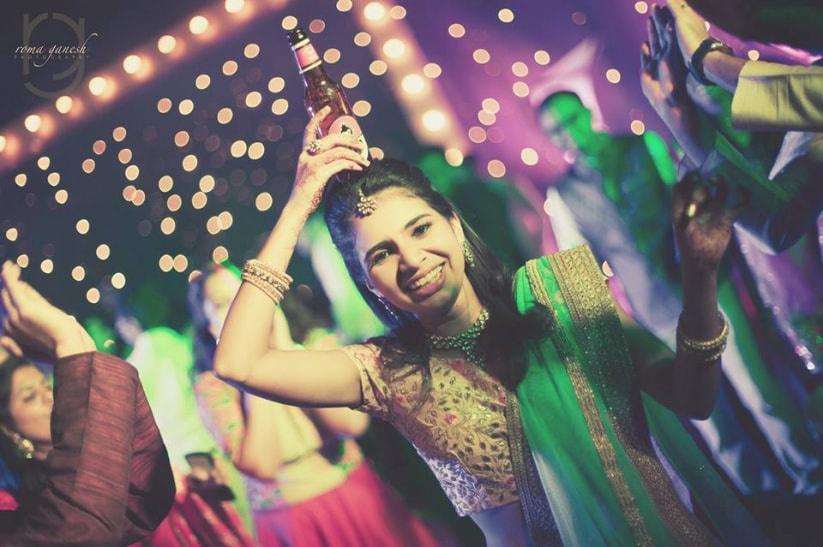 Who knows how to bring in 'high' spirits better than a wedding party? With over-the-top cocktail parties becoming the highlight of wedding functions, it's only obvious that wedding brigades are now taking drinking games to the next level. Be it a fun game of beer pong along the poolside at a bachelor/bachelorette party or the couple drinking shots while making vows to one another- drinking games are crazy fun.
Drinking games can also be combined with other games, for example, play a song and every time a specific word is repeated, the wedding party must take a shot. You can now drink and know things, because of its a party!
Best occasions to play this game during the time of the wedding festivities:
Cocktails
Sangeet
Reception
Bachelorette
2. Guess Who?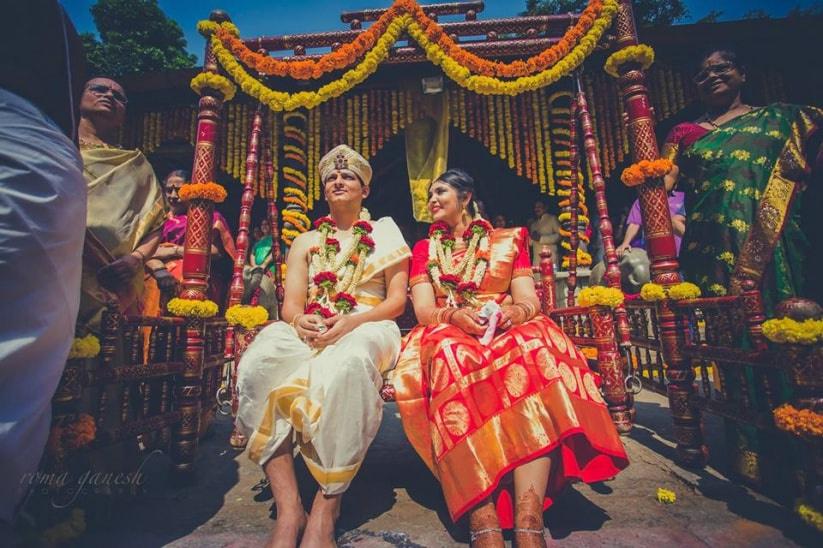 This is another real wedding game that fulfils both the purposes of bringing families together and a riot of fun. The bride and groom are made to sit together, and old/embarrassing pictures of family members are displayed on a screen, including their own, and they must guess whose picture it is. This is a great way to know your partner's family while having fun at it. Make sure you add lots and lots of embarrassing pictures of the bride and groom. However, this real wedding game is best for smaller, family functions as it is easy to manage when it is a smaller gathering trying to look at one screen and guess.
Best occasions to play this game during the time of the wedding festivities:
Engagement
Sangeet
Post Wedding (an apt ice-breaker for the bridal welcome)
3. Cinderella Story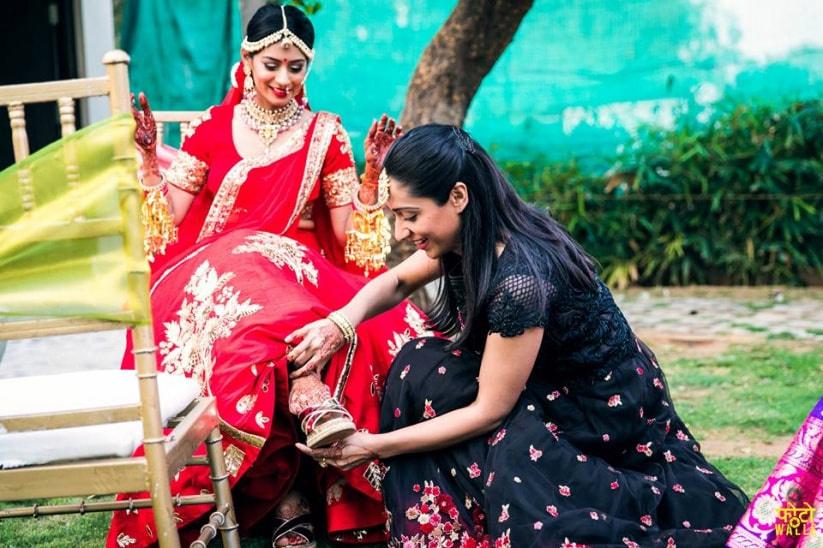 This real wedding game is inspired straight from every girl's favourite fairytale. The bride and bridesmaids form a heap of their footwear and pile them all together. The groom and groomsmen must match the shoe to the right owner. To make it more interesting, make sure these heaped shoes are different from the ones you've been wearing all along. Whoever wins, gets to challenge the loser to a dare. Ah the classic game of truth and dare with the fairytale twist? Find the glass slipper before the clock strikes 12!
Best occasions to play this game during the time of the wedding festivities:
Sundowner party
Cocktails
Sangeet
Reception
4. Girls Gone Wild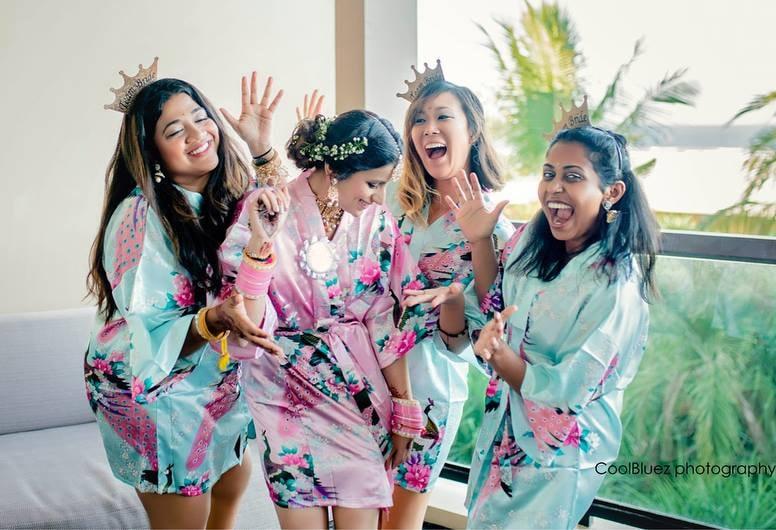 There are many crazy real wedding games that are perfect for team bride. While some of these are too insane and should remain within the confines of a bachelorette, there are some that can make their way to the Haldi or Mehndi function. For an insane bachelorette, you can play games like 'Never Have I Ever' or 'Secret Confessions' and bring out all the secrets in a fun friendly way. For more family-oriented functions, play games like 'Treasure Hunt' where the finder gets beautiful wedding-related accessories that give them clues to the final treasure; like a coupon to a day at a spa post the wedding. The treasure hunt is a game that is entertained by all age groups given the diversity that is invited to a wedding. Women and maybe men too, your treats wait at the end of the tricks this time!
Best occasions to play this game during the time of the wedding festivities:
Bachelorette Party
Mehndi
Haldi
5. Bursting Excitement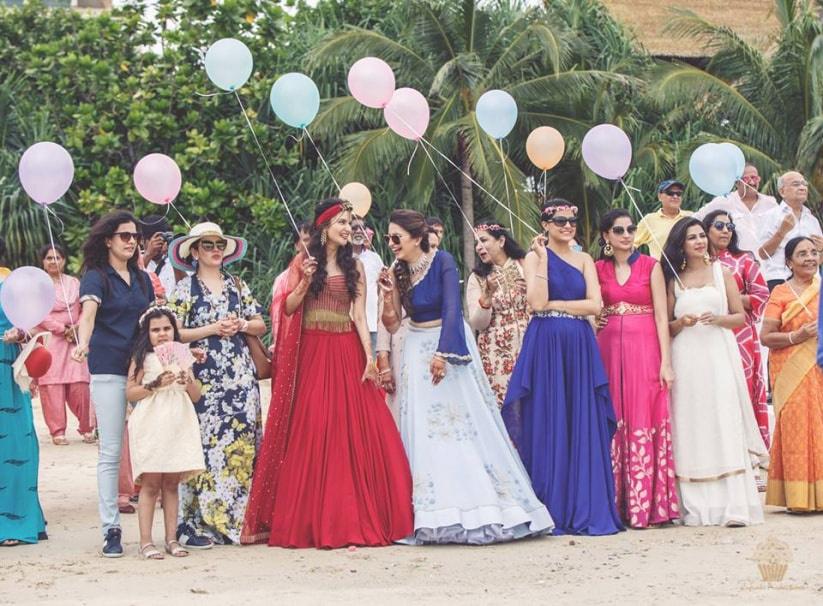 This is a fun twist to treasure hunt and can be customised in several ways. Every wedding guest is welcomed with a balloon that they must keep safe from being busted. While you keep your balloons safe, you also must burst as many balloons as possible. You can also add to the fun by adding things inside the balloon, like clues to a treasure or a numbered chit that tells how many shots the person whose balloon is busted must drink as a penalty. It doesn't matter if you are 12 years old or 25 or 50, balloons that need to be saved from bursting are a real deal to all! Ge the shields out, some ballons are gonna burst here!
Best occasions to play this game during the time of the wedding festivities:
Sundowner or Cocktails
Reception
6. Charades with a Twist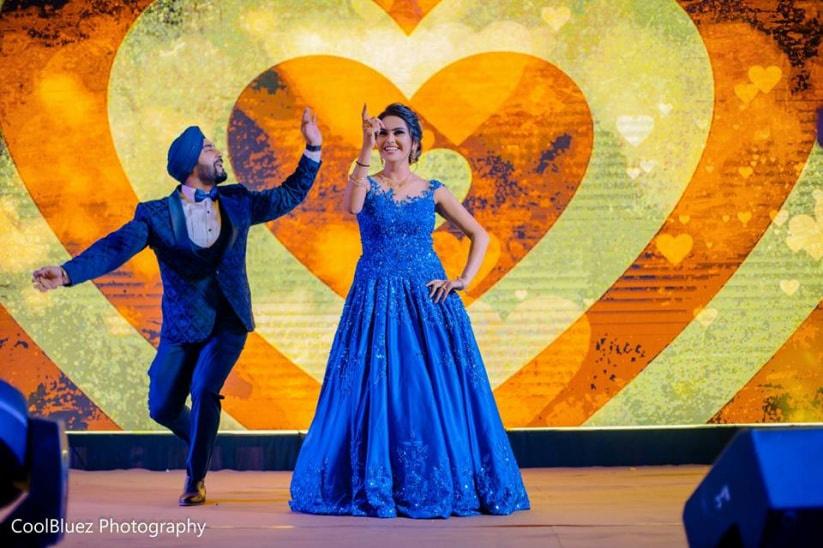 We've all played the classic game of charades, at weddings and otherwise, but this real wedding game of charades comes with a twist. Instead of acting out and guessing movies, it's about dancing to and guessing songs. The performer will get the lyrics to a song and a few minutes to prepare a dance sequence to make people understand the song. Revise all the famous moves that Dharmendra and Jitendra gave you, the fun has just begun!
Best occasions to play this game during the time of the wedding festivities:
7. Tug Of War (Wedding Edition)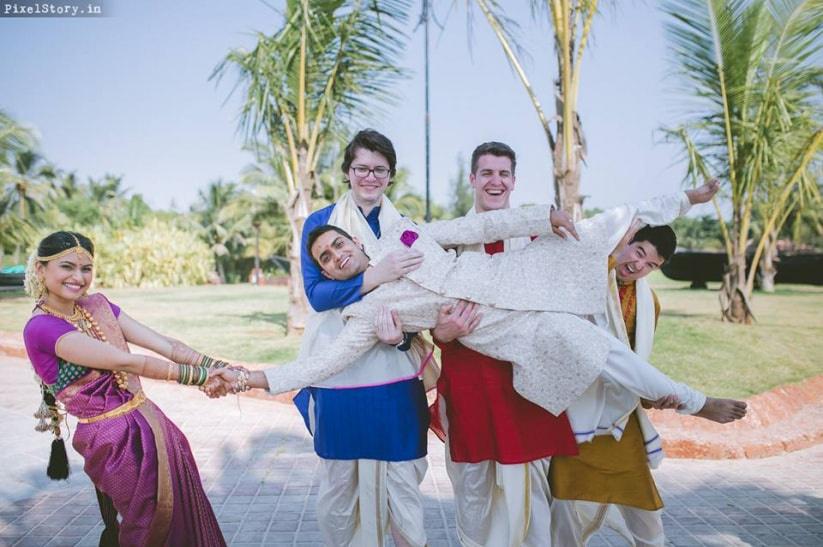 We all know how 'Tug of War' is played, right? But how about a tug of war with no object to pull? Will that be wrong? Of course not! The wedding edition of tug of war is a game played between Team Bride and Team Groom. What's at stake? The bride and groom themselves. With the bride and groom in the centre, each team must play a game of tug of war and bring the couple to their side. The winning team can challenge the losing team to anything. Winner winner chicken dinner much?
Best occasions to play this game during the time of the wedding festivities:
Don't all these real wedding games sound completely crazy but so much fun? Forget all the mush and drama and get down to going crazy at your own wedding. These real wedding games will give you and your wedding guests a fair chance to make the most of your wedding ceremonies, whilst keeping the stress at bay and fun at the centre of all things!
There are traditions that have turned into some real fun real wedding games at the wedding now, for instance, the Mala Badal (Jai Mala) in the Bengali culture requires for the groom and bride to be lifted as high as physically possible by the family members so the other struggles to put the mala.
There are no rules here, you can make any game a real wedding game if it brings everyone together, ensures a laugh and fun ride and makes memories that the wedding party will cherish for life. From childish games like musical chairs to more grownups like drinking games; it's all as real as you make it. These aren't the only set of wedding games that are out there for you to experiment with, the options are endless and they are sea deep for you to choose from. So, what games you want to include as your wedding fever kick in full swing is at your discretion completely!
What real wedding games will you add to your wedding itinerary? Talk to us through the means of comments and share these interesting games with your friends who are tying the knot anytime soon!