"My Wedding": Brides-to-be Can Rock-n-roll on the D-day Their Way
Brides tend to believe myths that exist about the D-day. Don't fret, ladies! We are here to debunk all the myths and tell you that you can do it your way.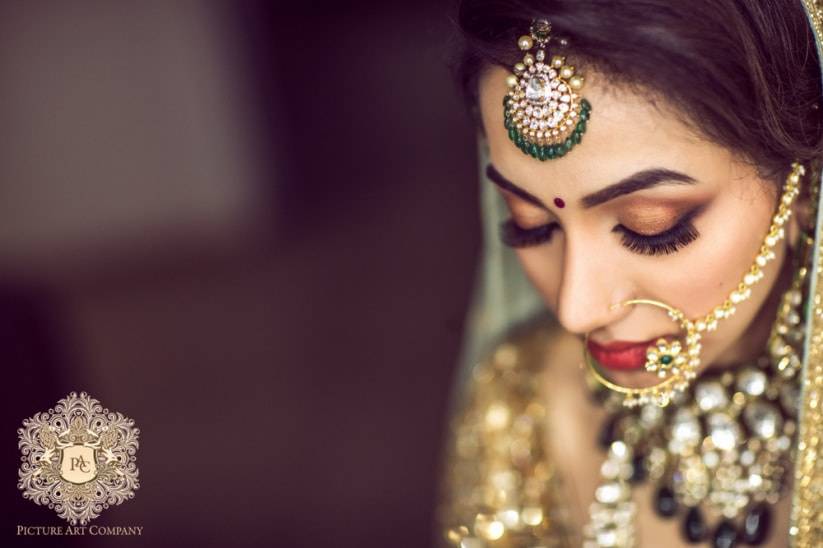 "Well, if you don't believe me then let me confess that my wedding was no piece of cake. I was the superly excited bride that wanted to get everything just perfect at her wedding. My wedding actually became memorable for two reasons; one because it was a life-changing experience and second because it became a life learning experience as well. You will never know how much that 'one –party' (as some may think of it as) can teach you.
I wish to share some of my most amazing memories and some harsh truths with you and probably bust some of the myths that every bride believes in along the way." Wedding for each and every person is an individualistic experience where you get to know how you can react to a certain level of emotion and fun at the same time. Well, it can be a bittersweet experience at best.
We have curated a list of tips and tricks that would ensure that each of your wedding festivities is transformed on a personal level as these are the days which are going to provide you with beautiful memories to cherish all your life. While busting some of the myths along the way, we hope that you can say with this personal anecdote that "My wedding was the best of all."
1. Make it Personal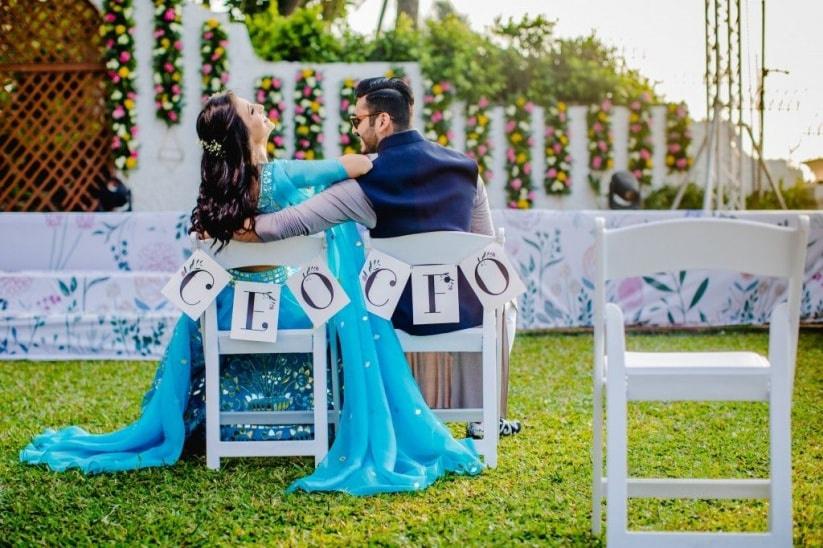 Image Courtesy: Art Leaves a Mark
The last thing that you would want as a bride is a ceremony and a reception that could have worked for any couple. My wedding was special because I decided to add as many small, personal touches to the wedding décor, the ceremonies, and even the songs at the sangeet as possible. I made my wedding uniquely mine by adding elements of our love story, our bond, and our cultures. I am extremely thankful that my husband was supportive enough and supported my craziness. As a bride you know what works best in your case, do whatever little you can to make this wedding your own.
2. The Guest List is Always a Problem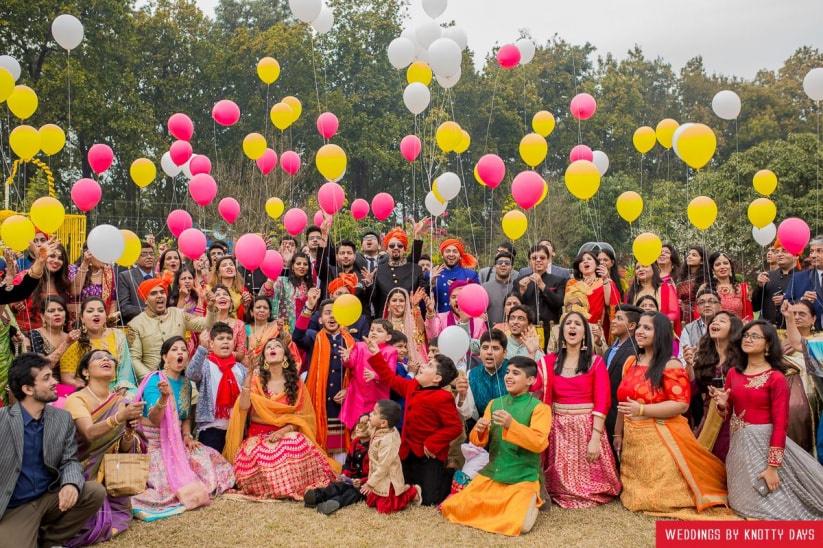 Okay, let's bust your biggest myth here. You are not the only one who is having a problem with sealing the final guest list. We live in a country where our families are huge and friend circle is even bigger. It's a mess when you have to decide on who to invite and who to miss. As a woman, I know that we are more emotional about these things. The best way to get through with this stage is to make sure that you and your fiancé are on the same page about how large you want your wedding to be. Initially, my fiancé and I debated having a small destination wedding, but then we ultimately decided on a hometown wedding with around 150 guests. We just realised that we wanted it to be more personal and less chaotic.
3. Choose your Wedding Vendors Carefully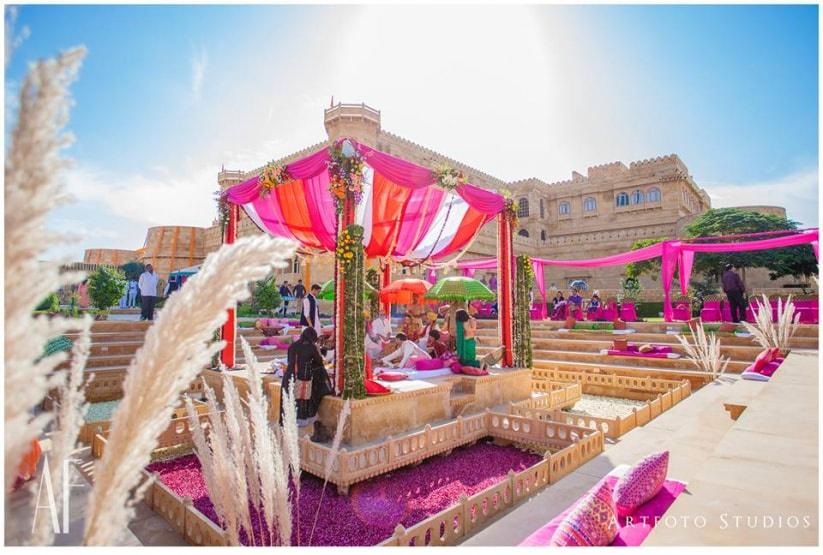 Your vendors are the experts who will bring your wedding vision to life — but with so many different options available, it can be difficult to know where to start from. My wedding made me learn the biggest lesson of all times. It is not necessary that what works for others, will work for you too. Be careful about choosing wedding vendors that blend well with your wedding style. You must have chemistry with your vendors in order to be extremely comfortable around them, discussing the minutest details of what is going to be an extremely emotional day of your life. Remember that you want someone who will be able to put you at ease, rather than stress you out even more.
4. Do Not Commit to Too Much DIY (Do-It-Yourself)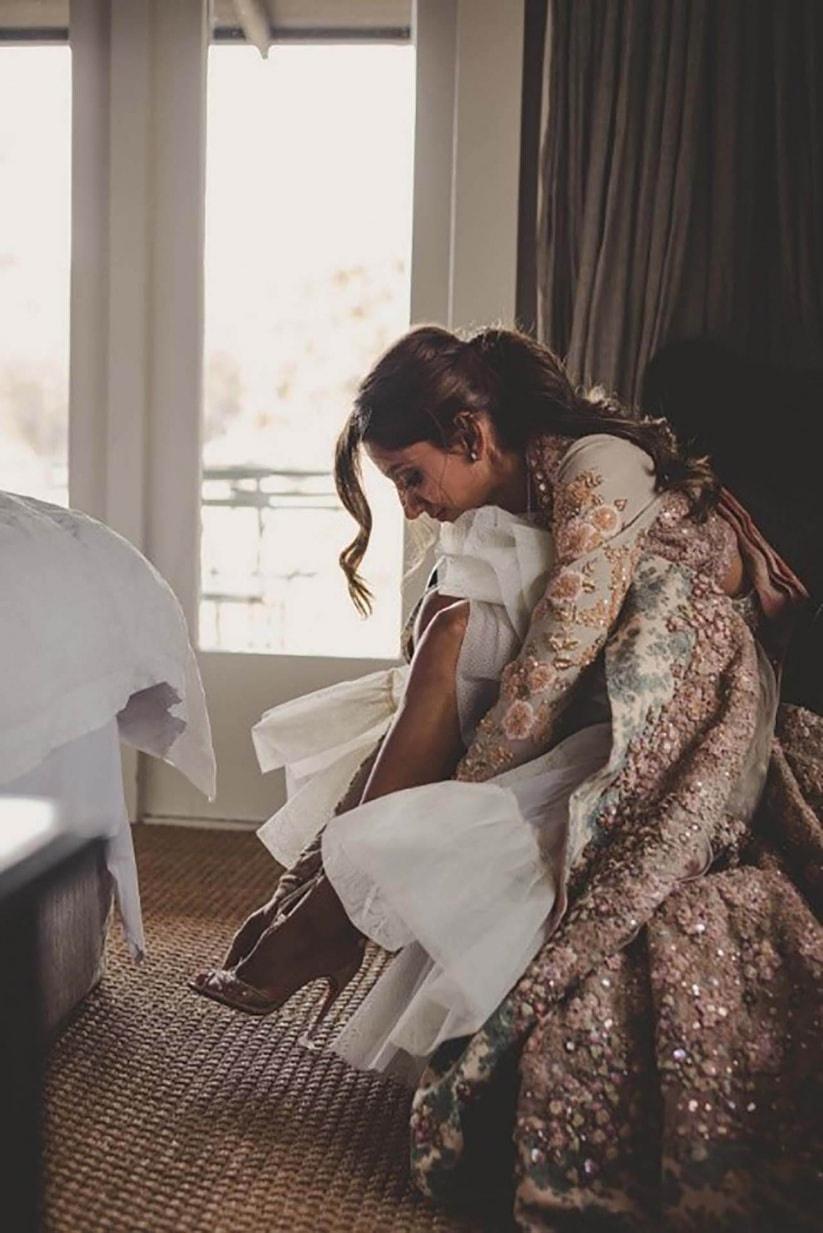 Image Courtesy: Heather Liddell
It is funny coming from someone who is almost obsessed with getting everything right herself. At my wedding, I realised that it probably isn't the right way to go for it. I would request every bride to take up as little DIY as possible. Too much DIY right before your wedding can also tire you and might show on your face. Every bride must relax, rejuvenate, and pamper herself right before the big day, instead of taking up too many responsibilities on her shoulder. Trust the experts to do their job, while you do yours! I abided by this rule for my wedding.
5. Crash Diets are a Bride's Nightmare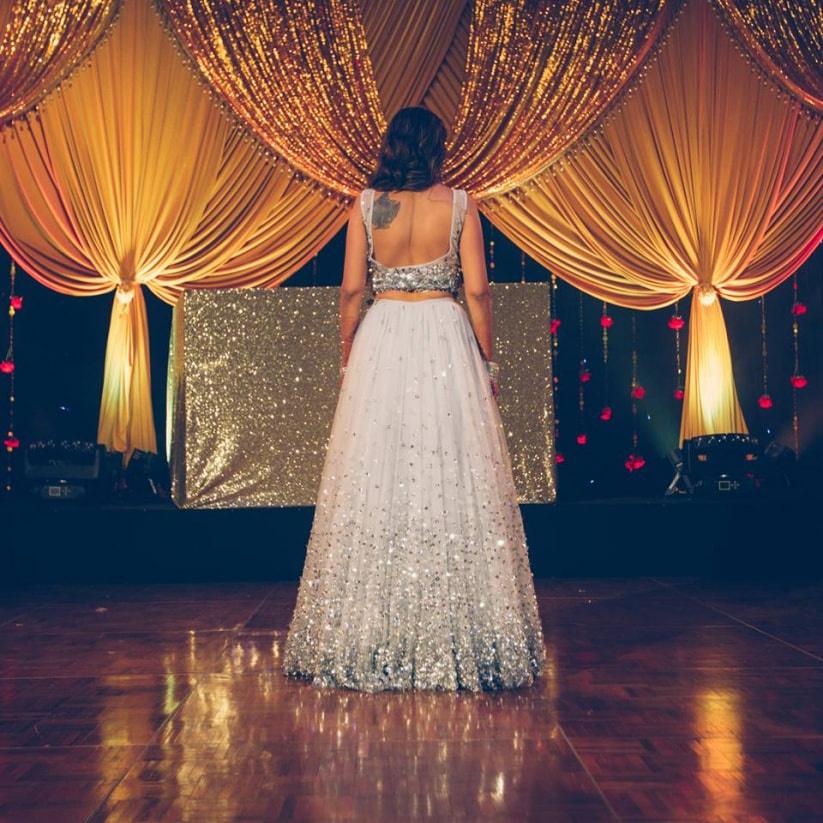 Just like every other bride, I too planned on following a crash diet and losing the extra kilos to look better on my wedding day. A fellow bride burst my bubble and I quickly realised that eating healthier and limiting portion sizes was a better choice. Going for a balanced diet was my choice as it helped me to not lose the bridal glow and also shaped me down really well. I would also personally suggest that you take out 45 minutes of time to workout or run every day before your wedding as it keeps your blood circulation going and helps you stay fit and fresh. P.S: If you still plan to go for a crash diet, ensure that you get your outfit altered right before the big day.
6. Bridal Makeup Myths are Very Common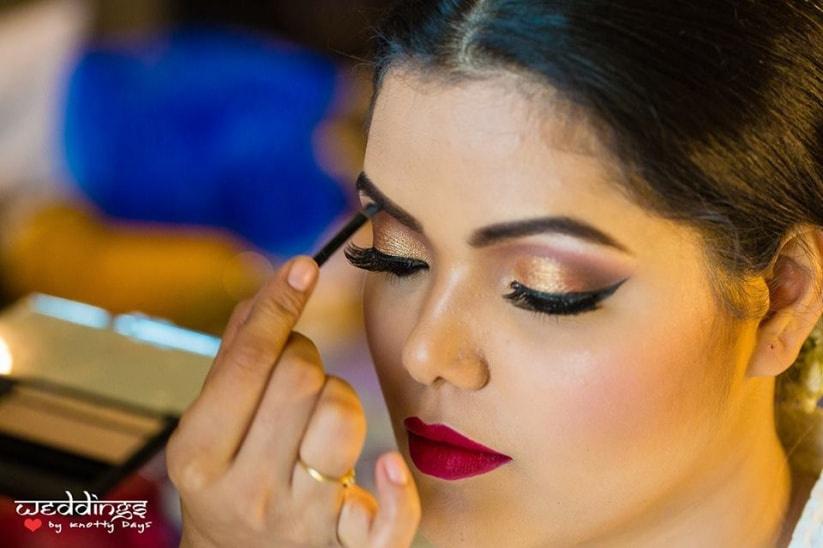 The fact is that there are a million myths associated with bridal makeup. I personally believe that makeup is an individual choice that should not be influenced. Just how we spoke about making your wedding your own, let's focus on going for the makeup that truly is you. Some of the biggest myths that must not be believed in all cases are:
Heavy makeup makes for better photos
Glitter is gaudy
Following the latest makeup trends is the only way
Apply as much makeup as you are comfortable with. There is nothing gaudy or not gaudy about shimmer if you're a shimmer person go ahead and use it for your look. For my wedding, I decided to sit together with my makeup artist and discuss my preferences and the problems that I generally faced with makeup on. I do not believe that the latest trends can better or worse your look.
7. Can You Carry Your Bridal Lehenga, or Will it Carry You?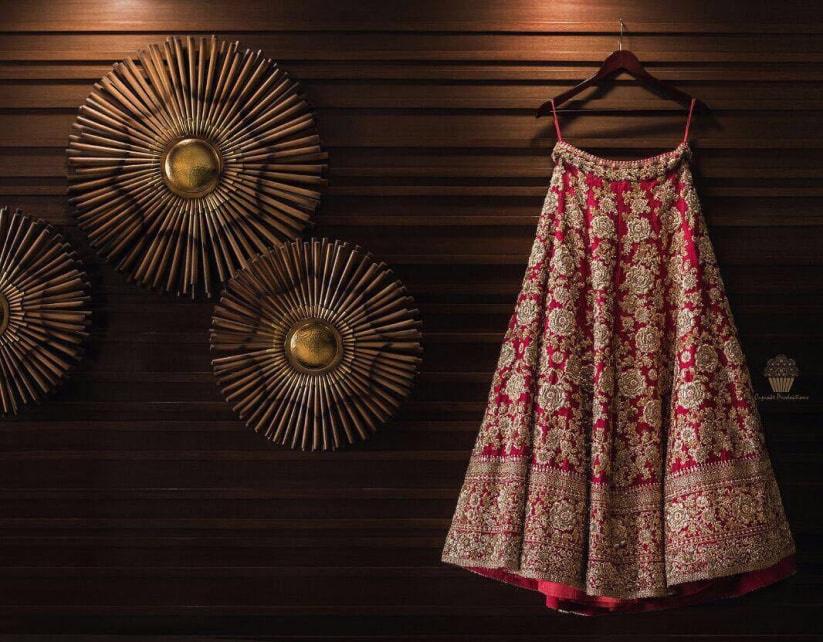 This is the most difficult to explain to a super-excited bride who wants to go all out while choosing her outfit for the big day. We know that the day holds immense importance in your life, but we also know that your comfort can add so much to your experience of this day. While all the current styles and cuts are flattering, and heavy outfits seem richer, let's remember to know ourselves better than that. Choose something that is truly you, match it with your fiancé's outfit and be comfortable in whatever you wear. I decided to go for something exclusive for my wedding, but what I didn't realise was the importance of choosing the right colour shade for it. With wedding photographers and wedding videographers taking close-ups, it is important that every bride picks up a shade that makes her face brighten up and look more appealing in the pictures. Lastly, you must always try a number of things before narrowing down to the final one.
8. Share Responsibilities with your Fiancé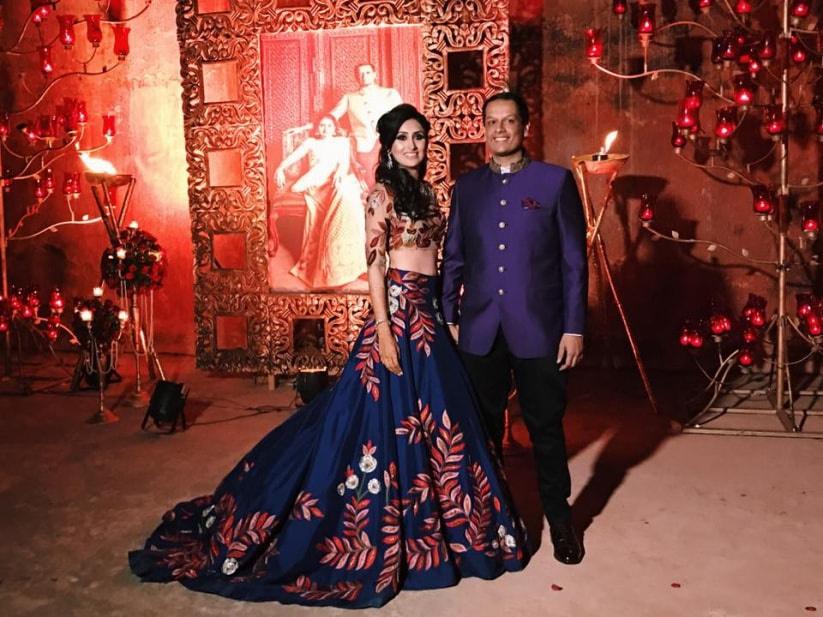 Image Courtesy: Dream Diaries
It goes without saying that this isn't just your big day but your fiancés too. At my wedding, I was much more excited than my husband but that didn't stop me from assigning tasks to him. It not only made me stress less but also gave us some beautiful memories of planning our wedding together that I will cherish all my life. Trust your fiancé to do a good job because he knows it is important to you.
9. Don't Do it For The Photograph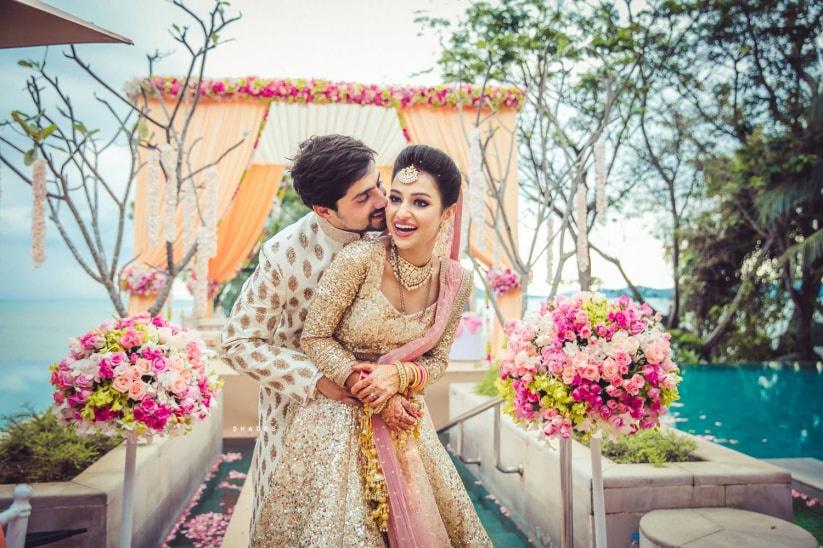 Image Courtesy: Shades Photography by Ashwin M.
These days the bride and groom are so dictated by the photographers and the pressure of getting the perfect shots, that they sometimes forget to live the moment completely. Do not forget that photographs create memories but for these memories to live on forever, it is important that you feel every emotion and live every moment completely.
At the end what matters is how you feel on your wedding day. Despite how much people try and dictate this day to you, let this experience truly be your own. Do not get bogged down by the pressure, or start to believe the myths. My wedding day was true learning, I hope yours is too.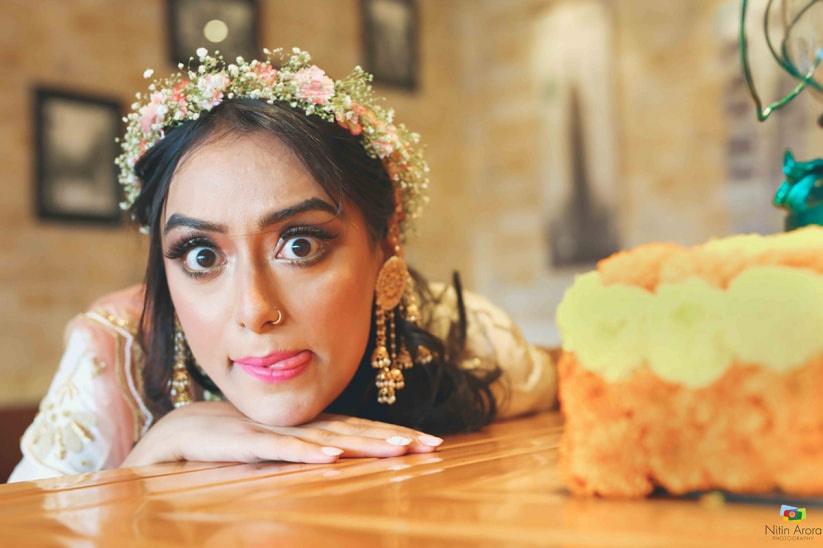 While Indian weddings can be a beautiful cultural experience, there is a lot that goes around in them. While being the rollercoaster ride of emotions to the biggest party of your life, it can mean a hundred different things to each and every person. With a vibrant array of colours to the gastronomical journey through the finest culinary delights, it is an experience that yields memories and moments which you can look back even after years and cherish everything about them.
We hope that this detailed and personal anecdote of my wedding would help you see the various aspects and myths that go around in Indian weddings and help you live each moment of it with fervour.
Do you think my wedding day experiences can help you get through yours? Comment below to let me know what makes you nervous about your big day and I promise to get you through it.