9 Funky Joota Chhupai Hacks and Tricks for Your Best Friend's Wedding to Keep the Fun Rolling on Their D-day
Can hardly wait for your sister/best friend's wedding? We couldn't either! We have curated for you a guide of 'how to' and 'where to hide' the groom's shoe. Yes, the famous 'Joota Chupai' all the sisters and the girlfriends eagerly wair for!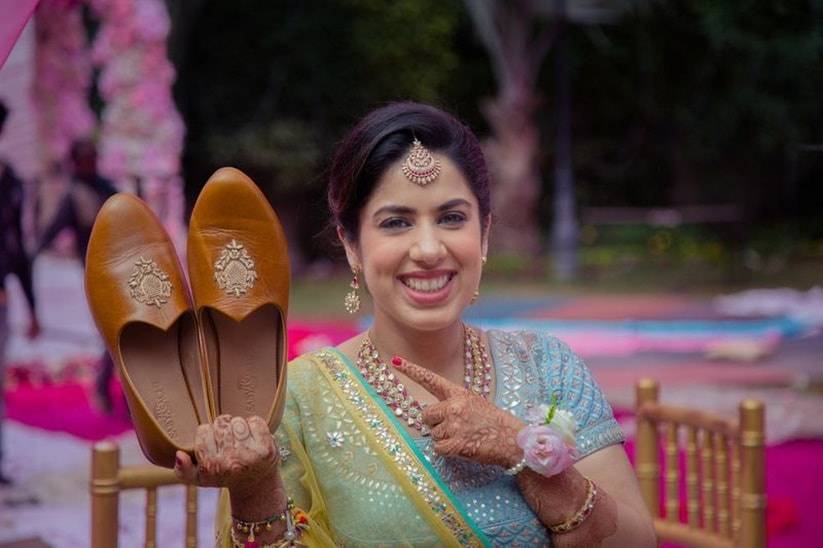 All of us wait for our best friend's wedding for obvious reasons. Having grown up with your buds, it makes them more like family than just friends. A quintessential 'big fat Indian wedding' consists of many unique traditions that give Indian wedding a reputation of being one of the best wedding festivities in the world. One of these many traditions is none other than the famous Joota Chupai ceremony. Your friend's wedding is not just a place for your guest appearance, but one celebration where you are a part of it from the beginning. From the shopping drills where you carry the bags and help your friend choose the right ensembles for their wedding ceremonies, to the ceremonies where you get your Mehndi done, have fun at Haldi and walk side by side down the aisle as the bridesmaid holding her phoolon ki chaadar, your friend's wedding is a gala that you get to be a part of majorly.
If it is your friend's wedding then it is a joy ride for you, you get to pamper yourself with her, drink with her, enjoy the bachelorette too. Why stop there? The joota chhupai is one of the most awaited evil plans that never fail to create excitement in the wedding. Let the running around begin!
The bride's side, her family, friends and sisters strategise for the possession of the groom's shoes and ask for Sagan for the shoes. You must have come across the buzz that was created when Parineeti Chopra asked Nick Jonas for a million dollars for the same. Well, that is precisely what we are talking about!
We have curated for you a list of ideas on 'how to' sneakily catch hold of your Jiju's footwear and conceal them till you get your much deserved Sagan.
How to Retrieve The Shoes
There are a lot of ways in which you can retrieve the footwear without raising suspicions. What are they? Read on to find out!
1. Edi Choti Ka Jor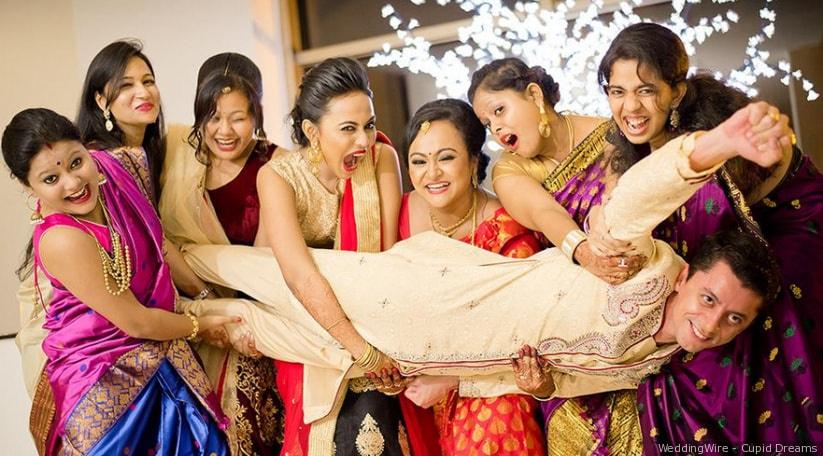 Jaan Jaye Par Shaan Na Jaye! If one of the groom's sisters or friend is wearing his footwear so you cannot grab hold of them, what you do? You pick the damn chair up! Not only will you retrieve the pair of shoes but even scare her off to even try and get them back without your much deserved Sagan. After all this Mehnat, you deserve some token of love! Don't you?
Or, perhaps pick up the groom himself? After all, these are his shoes. There is only so much he can do when up in the air!
2. In Aankhon Ki Masti Ke Mastaane Hazaaron Hain
Who runs the world? Girls! Don't underestimate the power of your Nasheeli Aankhen! If the groom gave his shoes to his groomsmen or perhaps brother, then it is up to your girlfriends to get the job done! Bat those eyelashes and flip your hair, look into their eyes and steal the pair! It's literally that easy! Nobody! We repeat, nobody can resist a charmer!
Have one of your squad members to entice the guy into a roller coaster ride of flirtation as the rest of you steal the footwear and the groom sides thunder.
3. Role Play!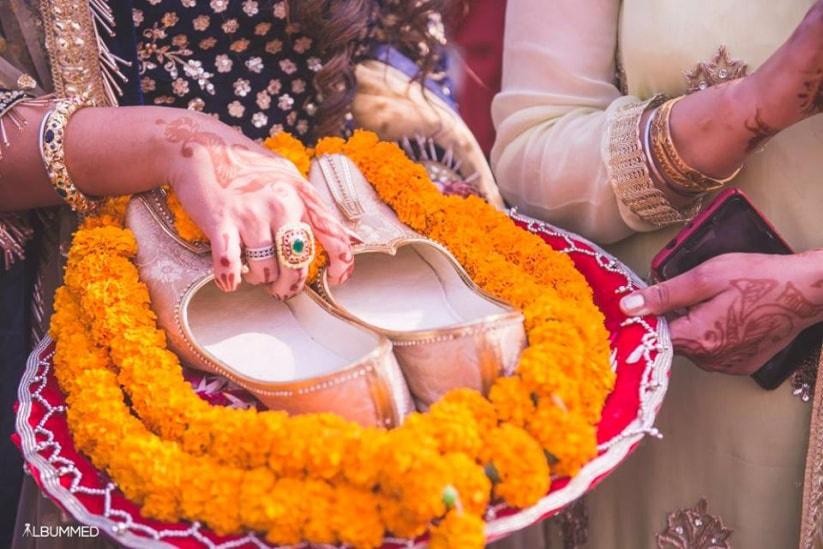 Usually, it is during the Saat Pheras that the groom takes off his footwear to sit at the wedding mandap. And, that is precisely when the groom's side of the family and friends pull up their socks to save his footwear from being stolen by the other party. One way you can trick them is by indulging in some role play. Take the Panditji on your side. And, ask him to dramatise a mock Puja session, which requires the groom to remove his footwear. Have your army of friends scattered through the wedding venue and wait for the moment. The minute the shoes come off, you fling them your way. This will take them by surprise as they won't know until later that the deed is done!
How To Conceal The Shoes Like A Pro
There are a lot of ways in which you can conceal the footwear without raising suspicions. What are they? Read on to find out!
1. Think Out-Of-The-Box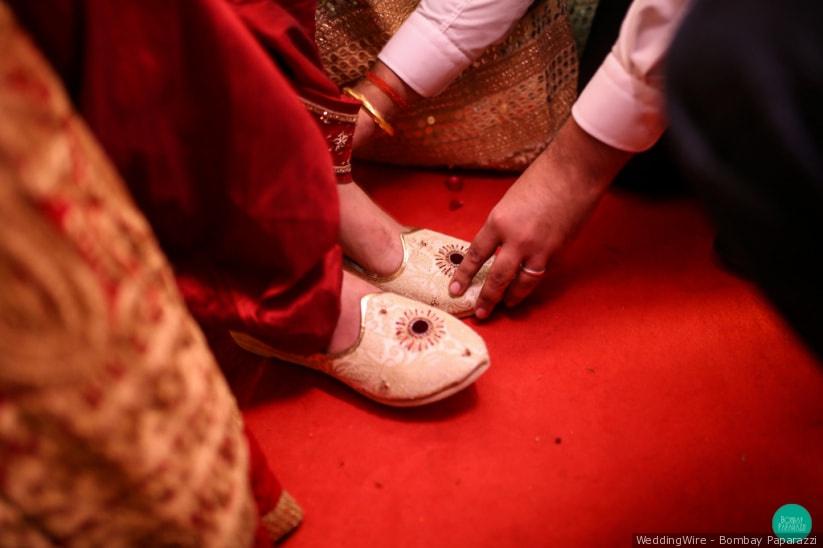 Sisters before misters! No matter how much the bride loves her husband-to-be, bridesmaids and sister of the bride always come first. Hatch a plan and ask her to wear the groom's shoes instead of her own after the Saat Pheras. With so much happening around, the groom or the groom's side won't be able to join the dots and put their head to figure out what happened. Your victory is guaranteed! Trust us!
2. Mithaai Ka Dabba (Only With Shoes Though)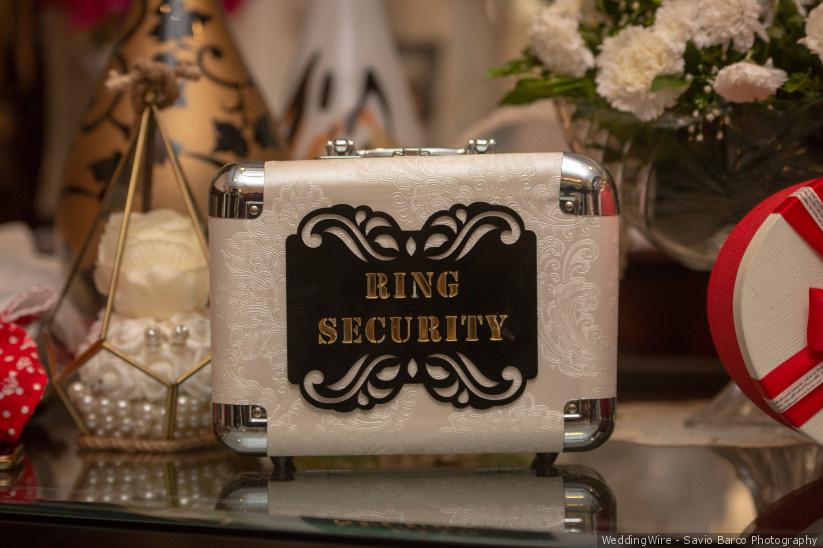 Remember seeing something similar but cannot put a finger where? Happens to the best of us! We owe this stellar idea to our favourite movie 'Hum Aapke Hai Kaun'. Indian weddings receive Mithaai boxes in bulk so it is pretty difficult for the groom's side to check every single box to retrieve the shoes. Do this and the ball will be in your court without a doubt!
Or, perhaps inside the bride's makeup vanity? How about that?
3. Can-Can It Away Your Lehenga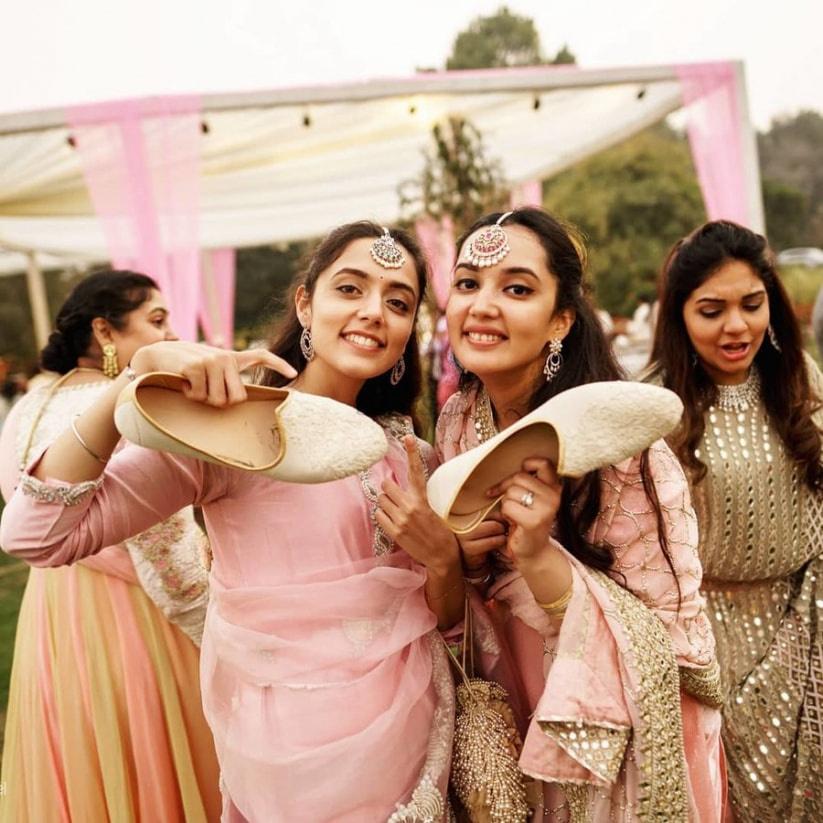 Lehengas are pretty! Sure, but they can also come in handy when you have to find a safe spot to hide those groom shoes. Once you've retrieved the shoes make a run for the restroom. Make use of your lehenga's can-can and hold each shoe in place using cloth hanging clips. Sure, it'll be difficult to walk around, but think about the Shagan that awaits you.
How To Seal The Deal Negotiating In Gangster Style
It all comes down to this final step! What's the point of retrieving and concealing the groom's footwear if you don't get your fair share of Shagan! Right? Read on to find foolproof ways which promise 100% results.
1. Hijack The Wedding By Keeping The Bride Hostage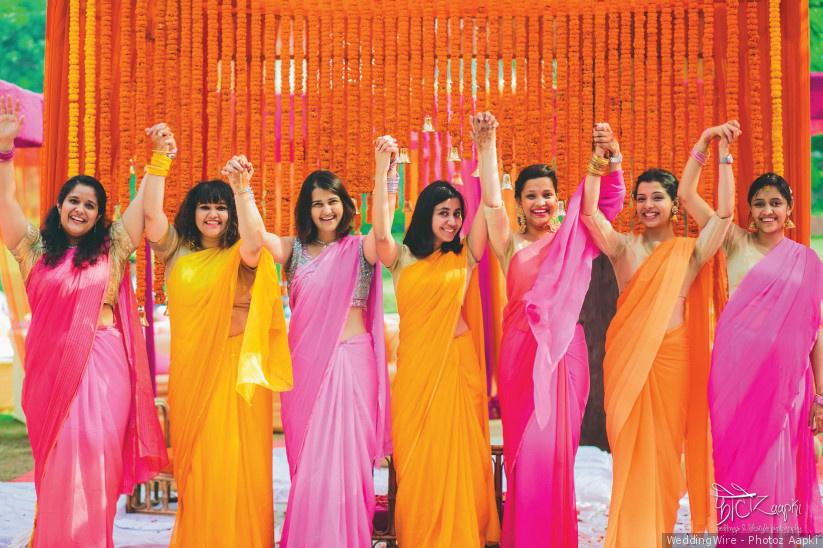 The groom won't leave without his bride. Right? So, exploit his helplessness by keeping the bride hostage until he pays the price upfront. Raise the bar, ask for a humungous amount and only then will the both side's settle on a final price.
2. Why Steal One When You Can Steal Em All!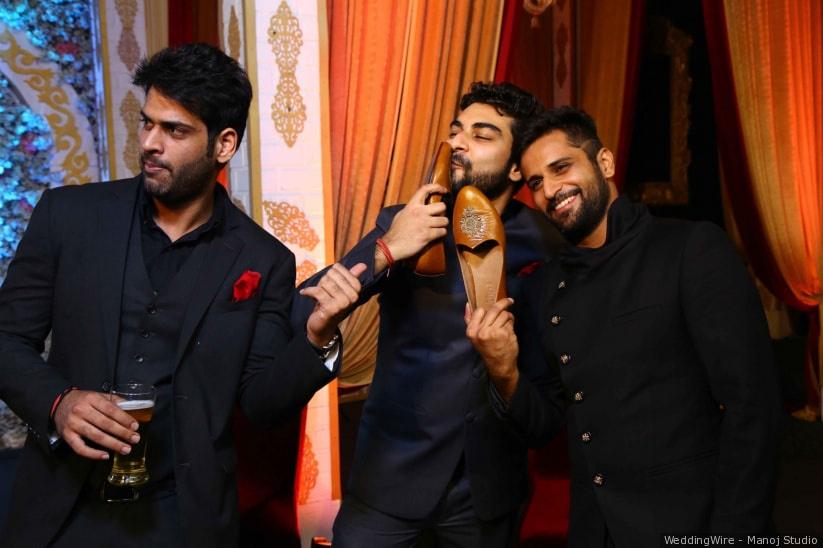 Why just steal the groom's shoes? We say you steal them all! Steal the groom, the mother-in-law and the bride's shoes as well. Once done, lay them on the table and set a retrieval price for each. Give the groom side an option, either they pay for the groom shoes(the amount that he feels comfortable with) or if he wants all three pairs, then he pays up as per your choice. It's a win-win for you! He won't be able to say no and you will make thrice the amount ;)
3. Strutting His Way On Heels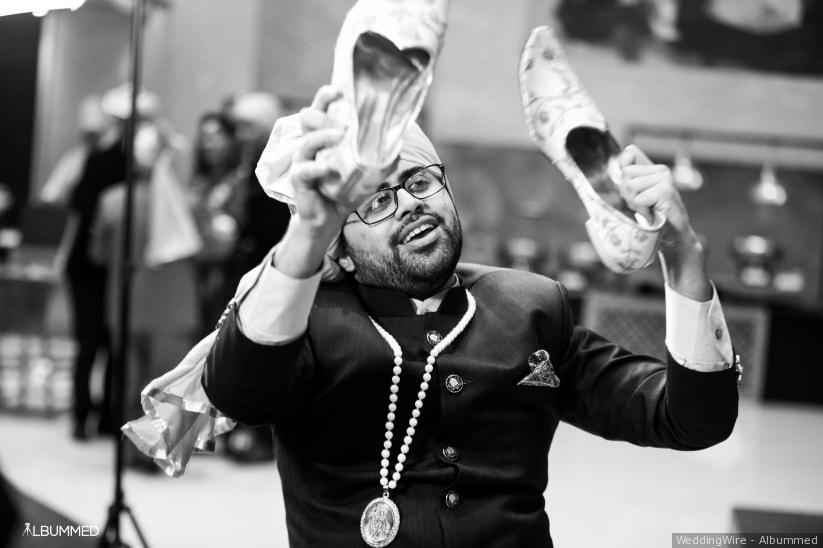 If you have successfully managed to get a hold of the groom's shoes and need a foolproof plan to get the Sagan on your friend's wedding, then this is the dealbreaker! Make him walk around in a pair of heels! This could end up being very comic. On the other hand, if the groom is really embarrassed to wear heels, he will definitely give in to your demands. So, this is a win-win situation for you no matter what!
A Joota Chupai ceremony is one of the most epic ceremonies with which you remember on your friend's wedding. We have enlisted for you some fun and quirky ways to retrieve, conceal and then negotiate the price money with 100% returns. Go ahead girls, steal those shoes and do not give them back until and unless you get what you want in exchange for them, this is the deal breaker you get on your friend's wedding! The groom won't walk out without them!
How did you steal the groom's shoes at your best friend's wedding? Tell us through comments!