Top South Indian Saree Brands That Have Our Heart
Silk Saree is an integral part of Indian trousseau and a bride can't do without it on her wedding. To make your hunt easy, we bring top south Indian saree brands here for you to choose and splurge on!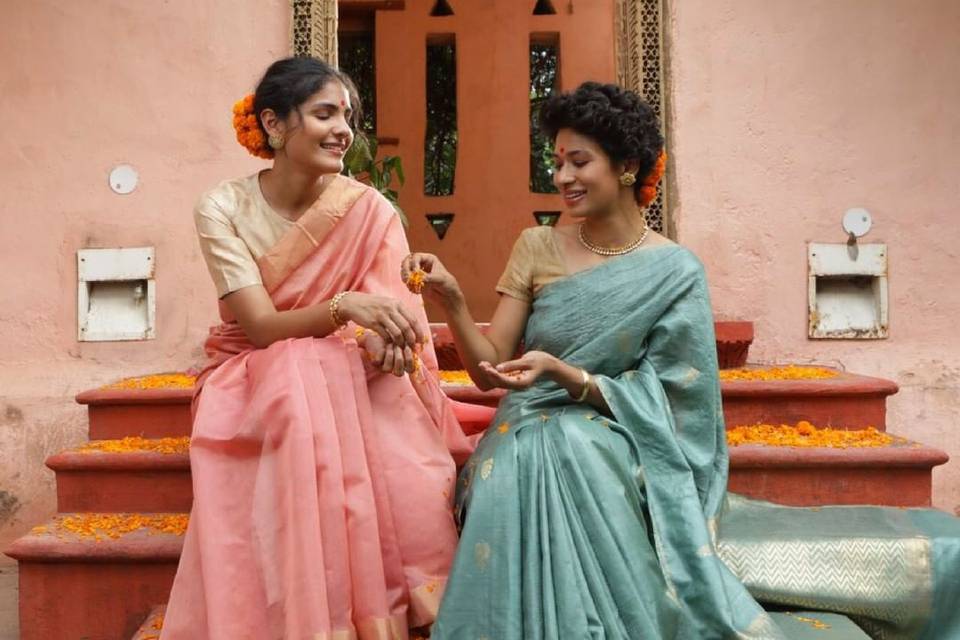 The Indian bridal trousseau encompasses things like heirloom jewelry, accessories, wardrobe essentials, dainty footwears and other million things bestowed to a daughter who is all set to tread on a new journey. However, amid all - sarees are an integral part of the bride's wedding trousseau in India. Yes, since time immemorial the six yard is an essential part of Hindu traditional wear, and silk saree is regarded as a treasured possession for a bride cause of its rich pattern and Indian ethnicity.
There is a different genre of ethnic fashion in India known as South Indian Saree. It is one of the most favourite saree type and Kanjivaram saree is the most popular in India. Some of the different types of South Indian Sarees are Arni Silk Saree, Ikkat Silk Saree, Opraa Silk Saree, etc. Indeed, owing a six yard South Indian saree is considered as a priced possession in India. Some Indian families start cherry picking while their daughter is still in teen years. This is because by the time they will be all grown up – they will already be having a myriad of silk sarees in their daughter's wedding trousseau.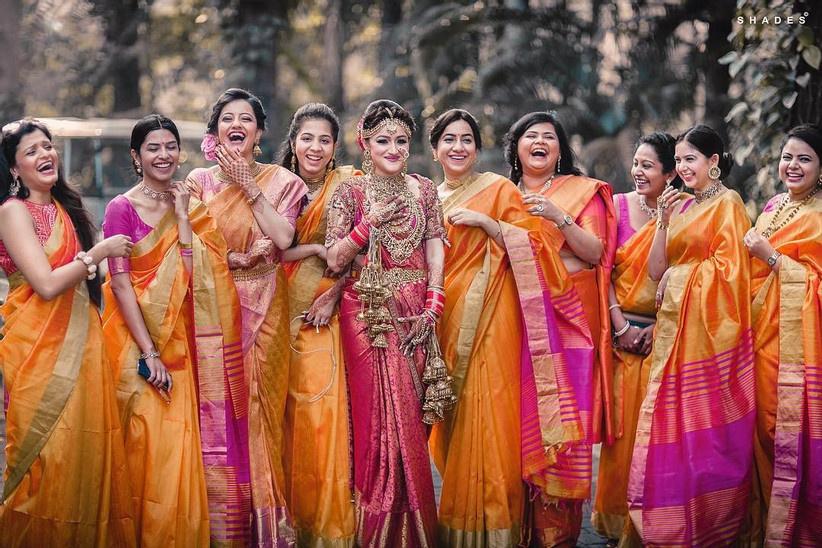 Image Credits- Pinterest
Thereby, taking cue from the importance of silk saree in India – here we bring topmost South Indian Saree brands for you all – to ensure you give best of your memories to your child/mother or sister. So, now let's check out the below South Indian Saree brands that have our heart! WWI highly recommend these brands to you all-
A Brand with an Iconic Legacy – Nalli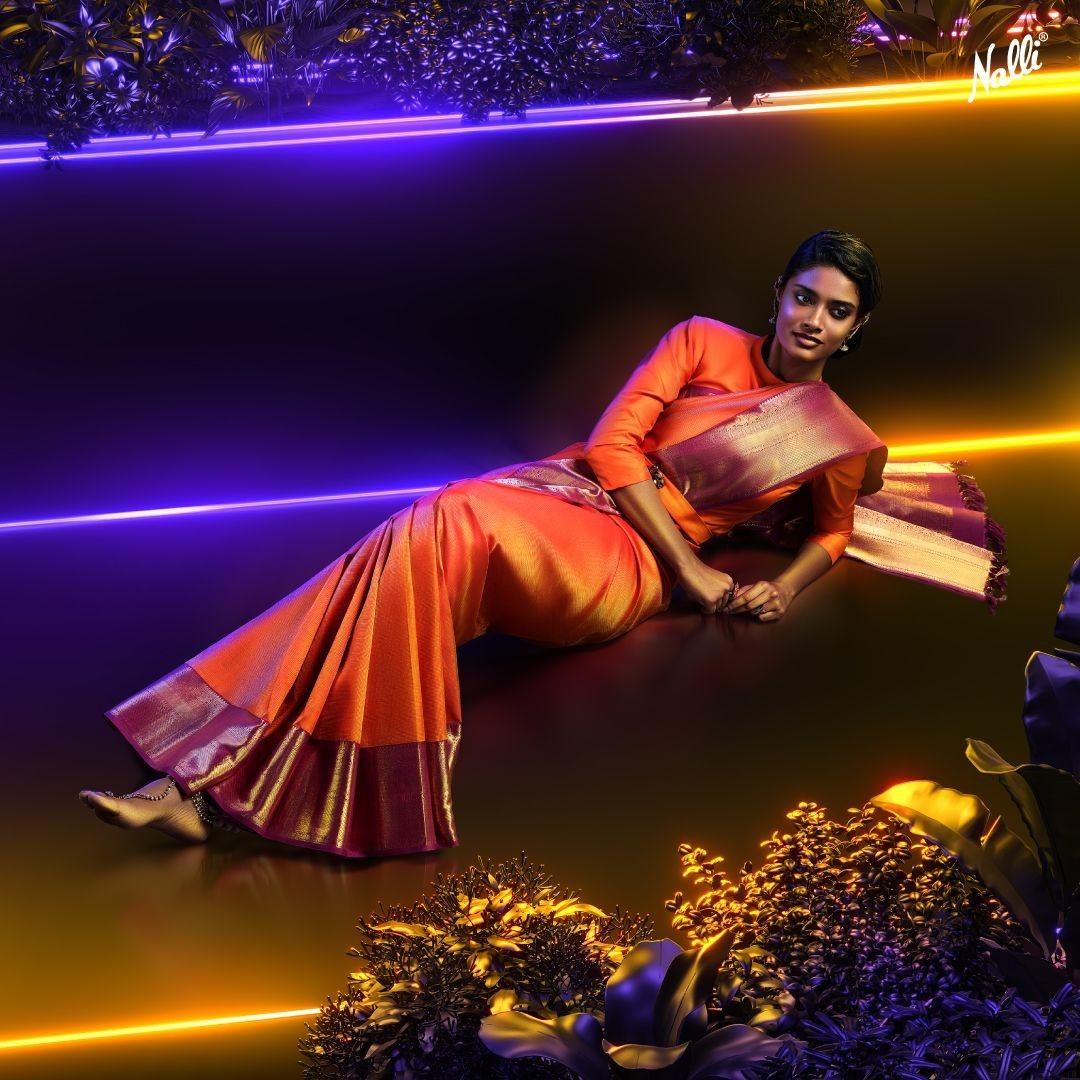 Image Credits - Nalli
Known for rich patterns, quality and richness, Nalli has been winning hearts of people from across the globe and varied generations from last nine decades and more. With 90 years of considerable brand equity, international presence and sari-stores across India, the brand Nalli is lauded across the globe for its silk saree range. Yes, Nalli is the first and finest brand who have earned the patronage of its customers across generations. Their collection of silk saree range is resplendent with convolutedly woven gold zari motifs on the body that shines on the maroon silk and a scintillating zari border that adds a touch of graceful opulence to it, making it an ideal gift or bridal attire. Thereby, we recommend you go for this brand – Nalli's silk saree range can be treasured forever by your daughter or mother.
A Sheer Authentic Brand- Ranyasarees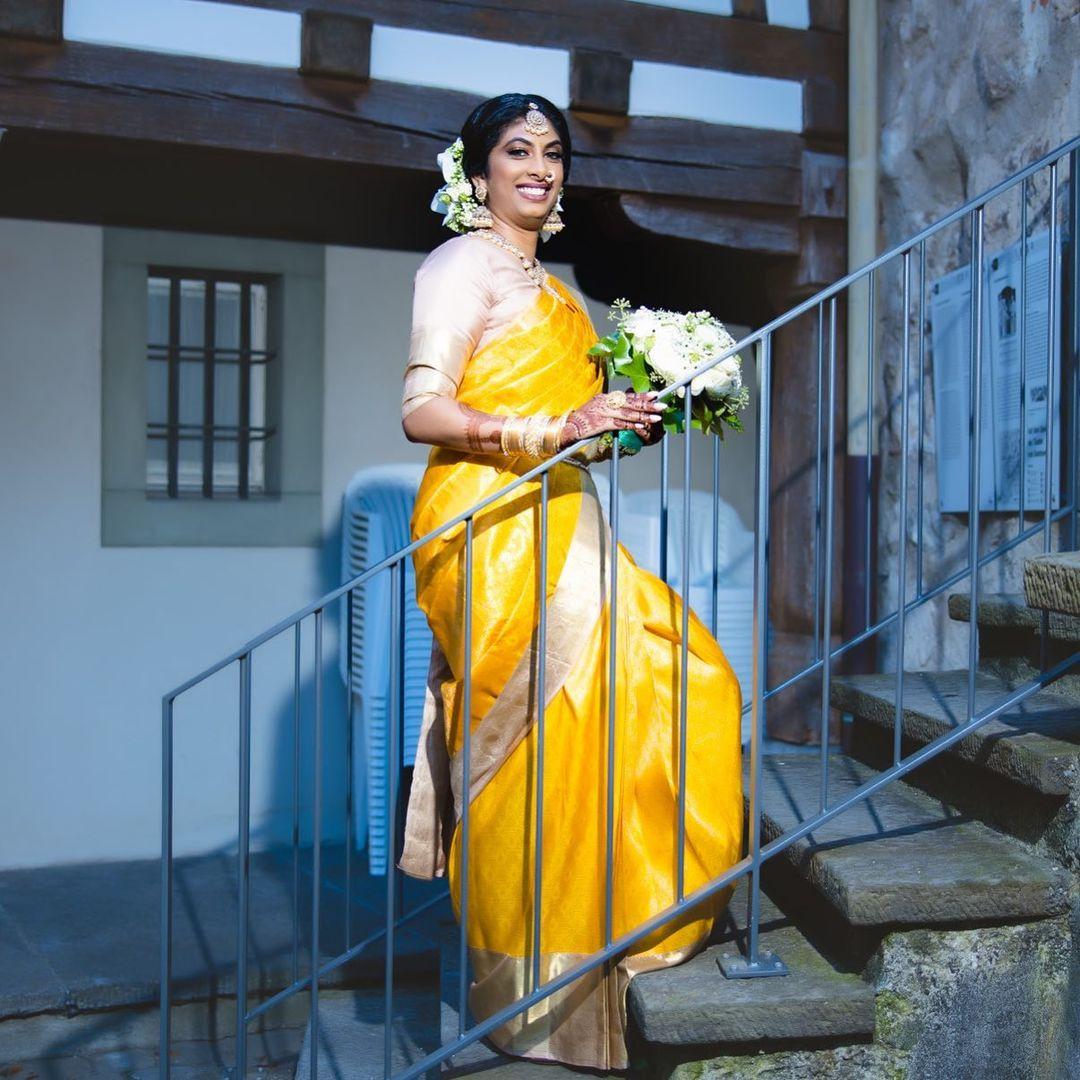 Image Credits - Ranyasarees
Ranya sarees silk sarees are among the finest sarees in India and are known for their gold and silver brocade or zari, fine silk and opulent embroidery. The sarees are made of finely woven silk and are decorated with intricate design. Also, they are good for every kind of age group - even eldest member of your family can adorn it elegantly. WWI recommends South India Saree from Ranyasarees too.
Paying Tribute to the Indian Tradition - Fabindia

Image Credits - Fabindia
Fabindia is known for its timeless fusion of the past and present. Their collection is an amalgamation of self-textured crafted fabrics, unique colour palettes and designs, inspired by India's rich textile tradition. From Kanjeevaram silk to other forms of silk sarees – Fabindia's collection is must for any bride's trousseau. So, if you want to exude royalty or if you want your mother or daughter to drape in thee luxe tradition then do cherry pick South Indian/sol saree from Fabindia.
Rejoicing in the Indian Culture – Meena Bazar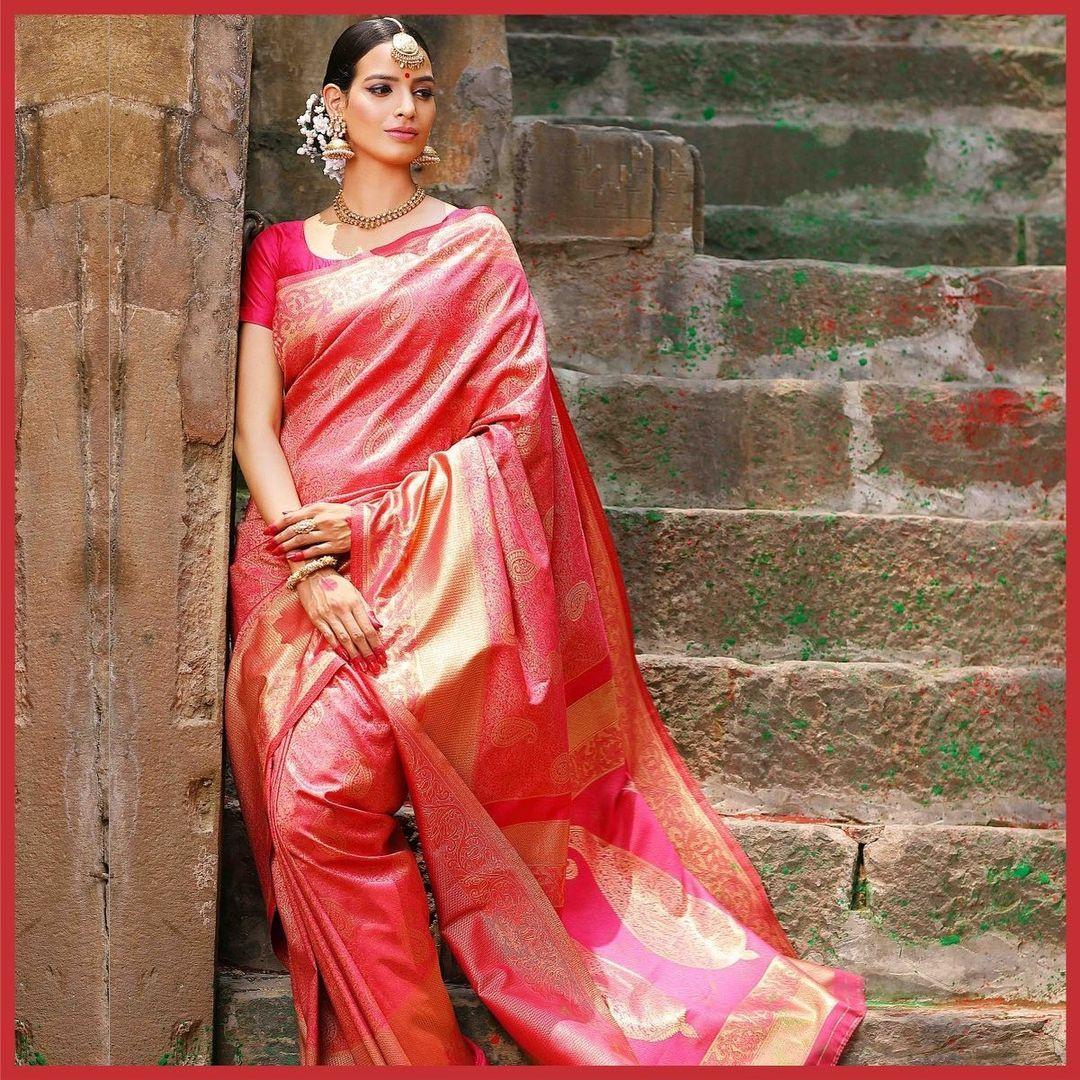 Image Credits - Meena Bazaar
With four decades of history of selling Indian sarees, Meena Bazaar, brings you premium choices in silk sarees. it has over 70 retail showrooms across the world and offers quite diversified range in sarees including kanjeevaram, banarasi, south silk, patola, jamdani and many more. The focus on the range remains on silk, brocade, and immensely embroidered sarees.
Kankatala - The Wedding Edit
Image Credits - Kankatala
This brand - Kankatala has a bridal edition that inspired by the bygone era of vintage royalty. Every saree by this Kankatala resonate an epitome of the aristocratic charm and grace of the royal women. The silk sarees in their collection are exclusive bridal sarees that are beautifully woven with pure silk, intricate zari work, and designed in royal patterns. Don't you think you will steal the show if you cherry pick these sarees for you or your daughter or mother?
Exquisite Range of Silk Saree at Archana Karthick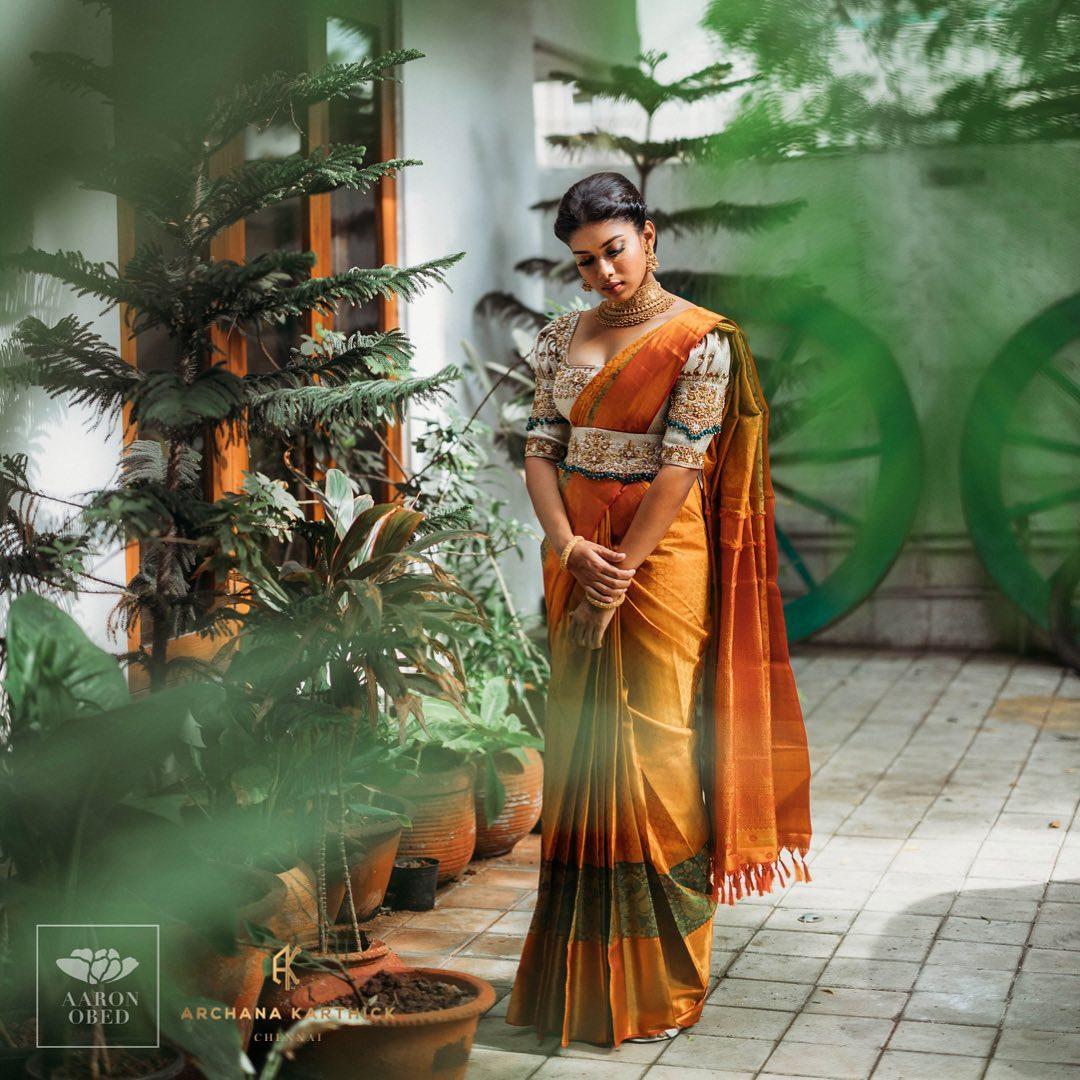 Image Credits - Archana Karthick
A bride is expected to stand out and outshine others in the wedding. That expectation becomes a way of life the moment you chose Archana Karthick for your bridal trousseau. There silk sarees are also suited for all the pre-post wedding ceremonies. Further, your mom-in-law and mother can also adorn its exquisiteness ethereally.
Drench in the Southern Authenticity - Samayakk Sarees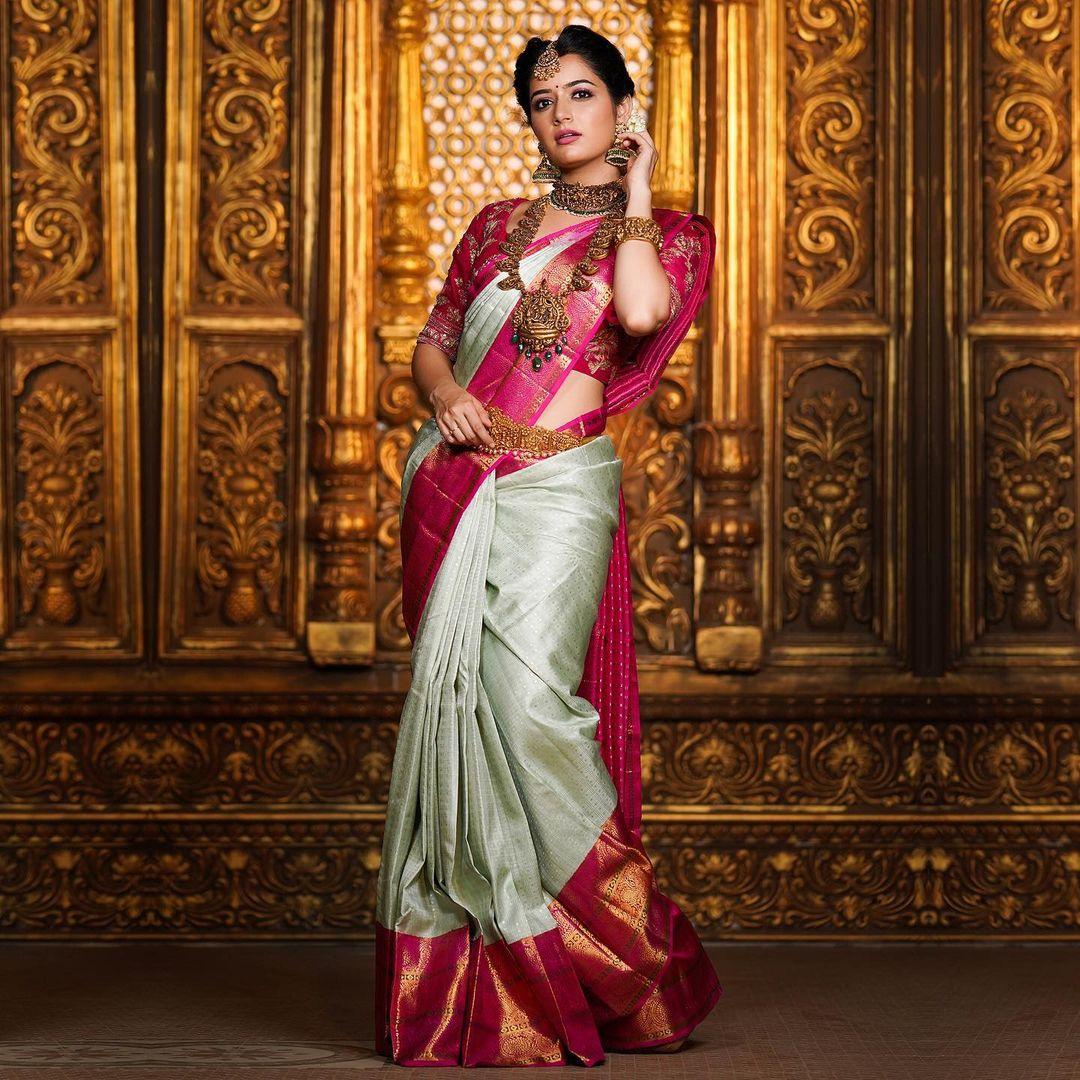 Image Credits - Samayakk Sarees
Known for its richness and elegance the Samayakk silk sarees brings grace, grandeur and a gleaming aura. Adorned with handwoven zari elements against the soothing colour palette. Post wedding functions deserve colourful celebrations and which is why Samayakk Sarees is your perfect style partner to complement your ethnic look.
These gorgeous sarees make a woman feel her femininity and complements her beauty. That is why it is one of the most admired dress for all Indian women. Let us know your favourite south Indian saree brand in the comment box. Also, we hope our curated list helps you cherry pick a perfect silk sarees for every lady in your abode. WWI hopes that this list make your saree hunting easy and thereby wedding preparations.
Let us know which one out of the above silk sarees will be your first pick for the wedding trousseau. Happy Shopping!