Brand Trisvaraa On How They Have Captured Hearts of the Millennial Brides
Trisvaraa is synonymous with timeless fashion, exquisite Indian heritage, exclusive, intricate hand embroidery, and a fashion to fall in love with for the upcoming wedding season. Explore how this brand has taken over the wedding space!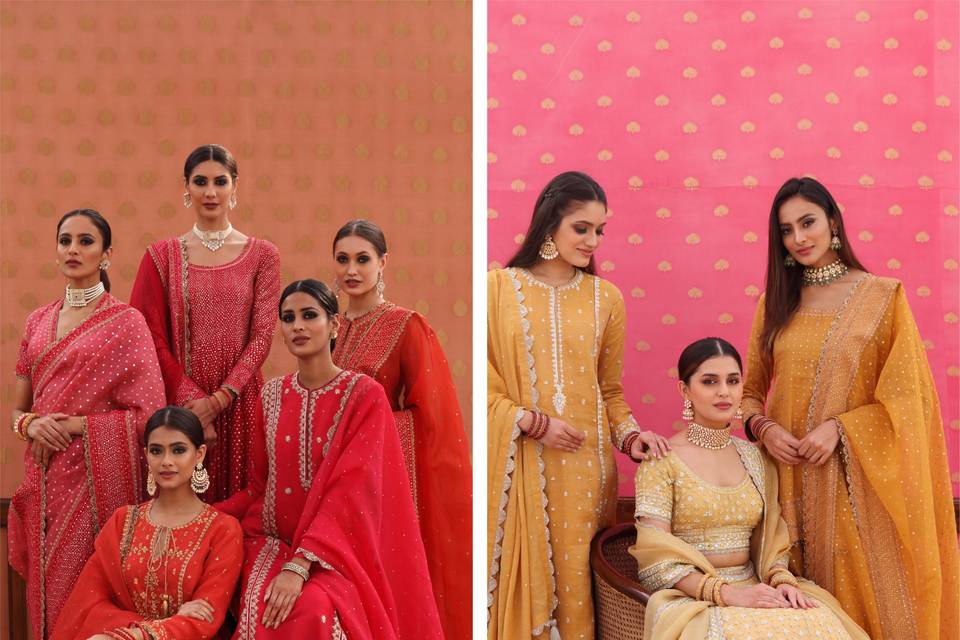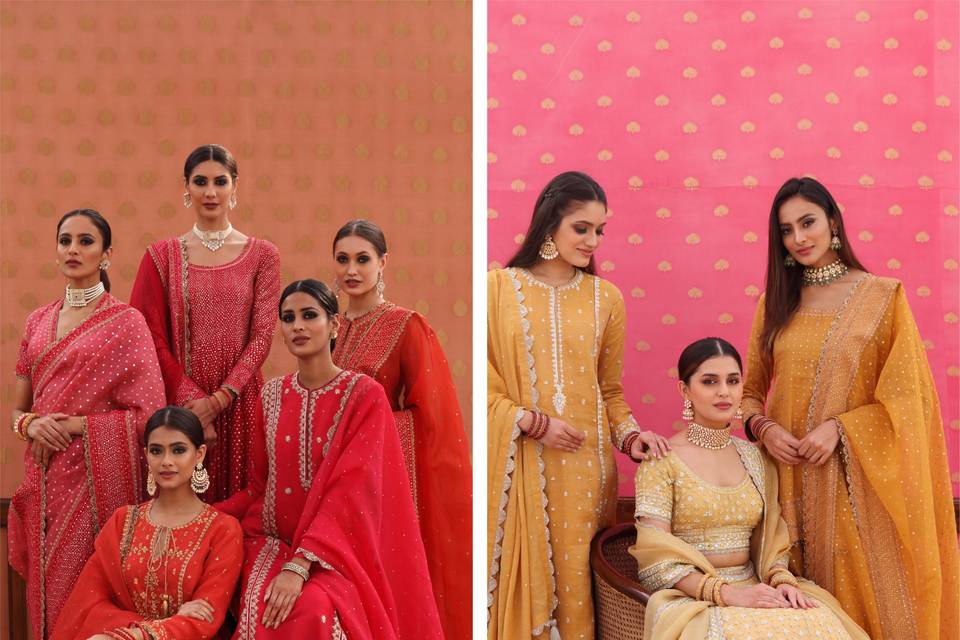 Image Credits - Trisvaraa
Since its inception in 2018, the brand Trisvaraa has been adept at incorporating nuances of Indian heritage to create a timeless fashion that is perfect for contemporary women around the world. Indian handwoven textiles and beautifully designed hand-embroidered ensembles are the trademarks of the brand. The products are captivating for every woman as the brand is quintessentially Indian in form and spirit. Further, the collection is traditional yet it has embraced the ethos of contemporary fashion taste. The brand's latest festive couture collection - celebrates the quintessential Indian bride's eternal beauty and grace. Featuring bright colors reminiscent of a traditional Indian wedding, this collection brings together not only two hearts in love, but also two different families.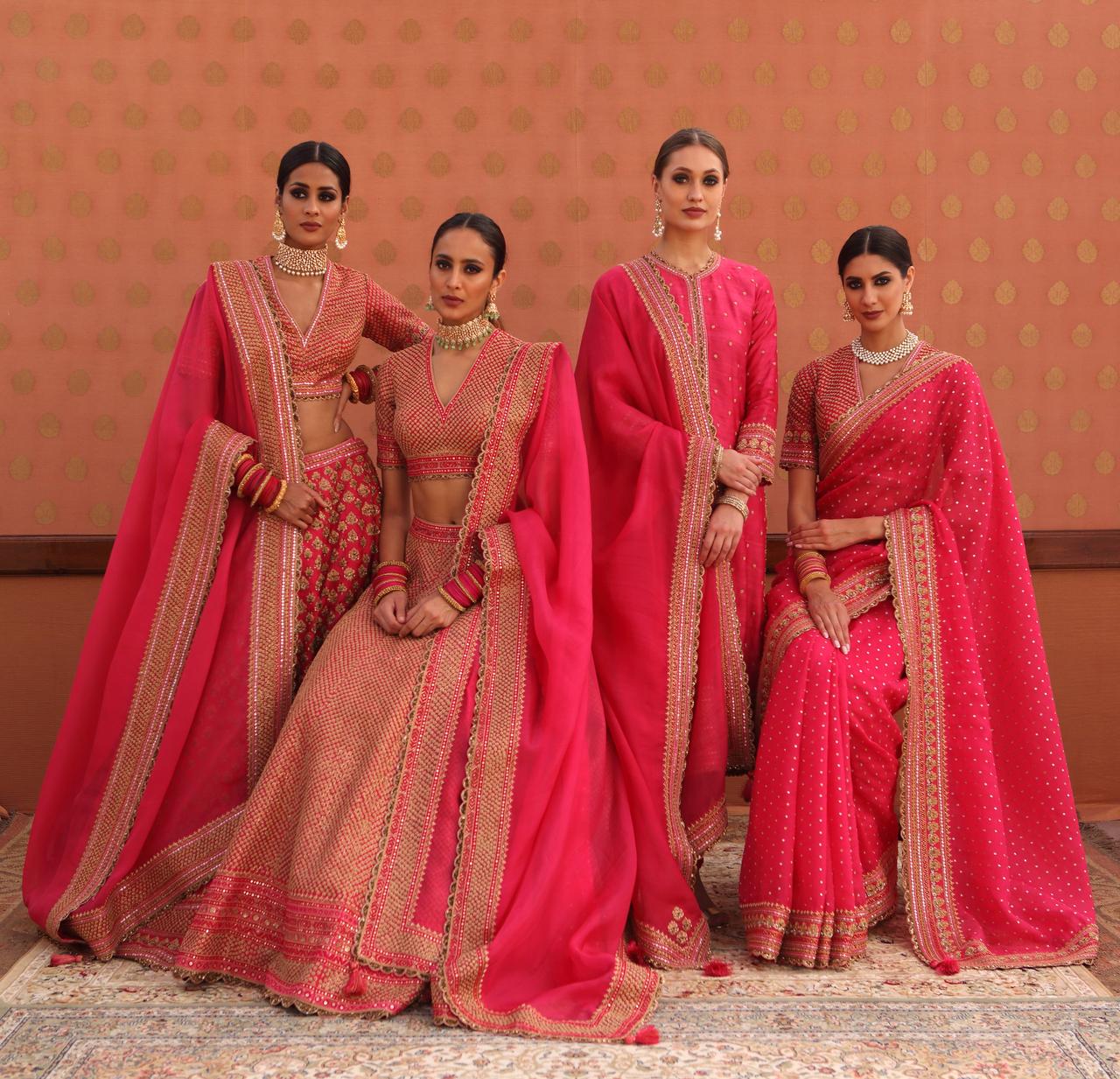 In an exclusive conversation with WeddingWire India, the founder of Trisvaraa, Aparajita Prasad reveals the inspiration behind this collection and other insights from this collection for our millennial brides and her troupe. The founder shares how she started with an innate love for fabrics, textiles, designs, and colors and an eye for detail. Scroll down to know how this brand is creating a stir!

Inspiration Behind Trisvaraa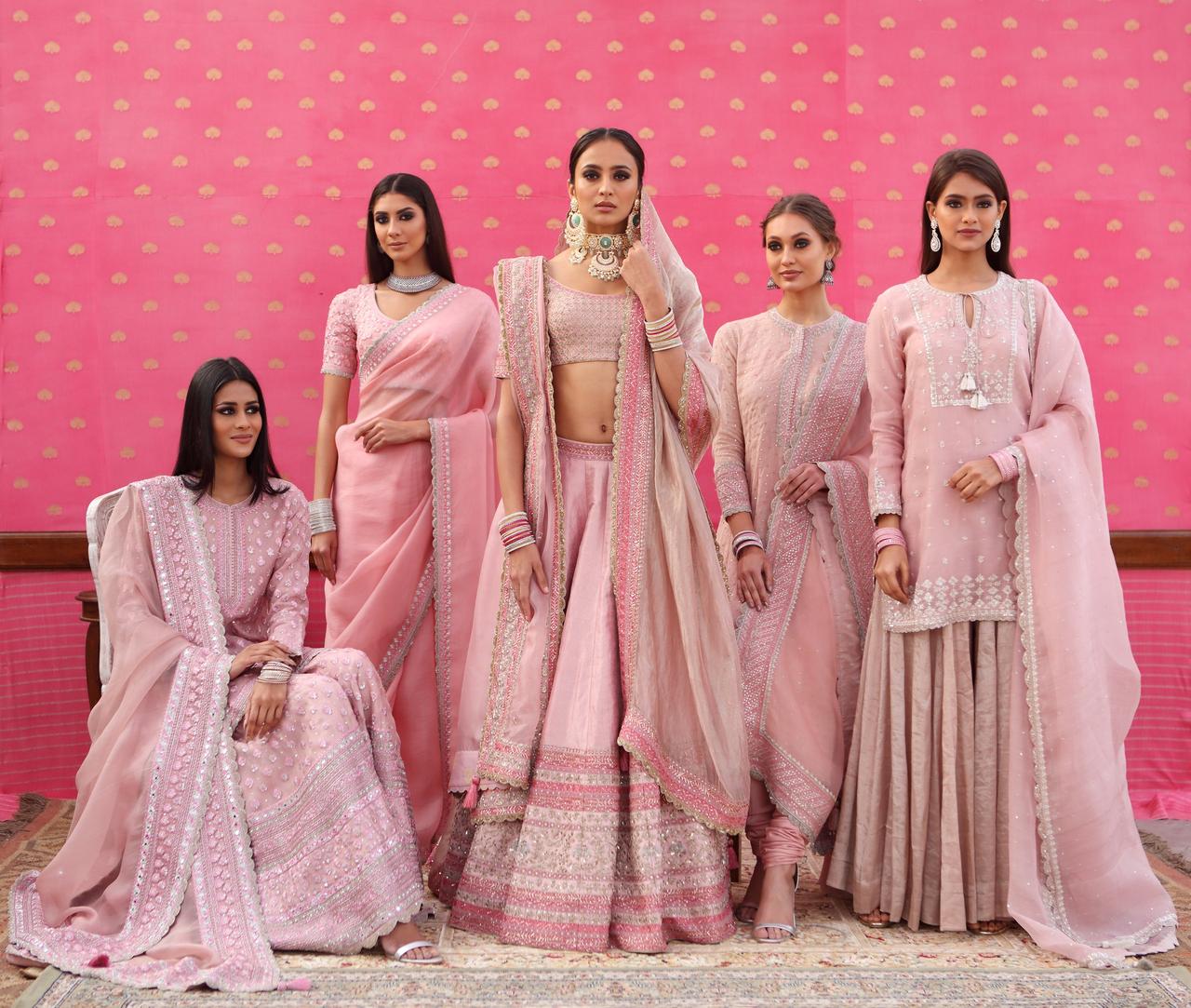 This collection is perfect for today's woman who is chic, intelligent, bold, and who wants to look her best every single day of her life. Though the label is fresh and new, its work is rooted in ancient techniques such as handloom weaving and exquisite hand embroidery. Getting awed by such scintillating work on wedding lehengas, suits, and other wedding dresses for girls, we asked the founder about their inspiration and she avers, "I draw inspiration from what I see around me. It could be a beautiful shade of any color or some random pattern I see somewhere or for that matter, it could be the abundant beauty of nature seen in its different forms. My focus has always been to use hand-woven textiles and employ age-old skills of different kinds of hand-embroidery techniques."
Also Read - 33+ Breathtaking Pastel Lehenga designs To Choose From
Paradigm Shift in Bridal Fashion Since Covid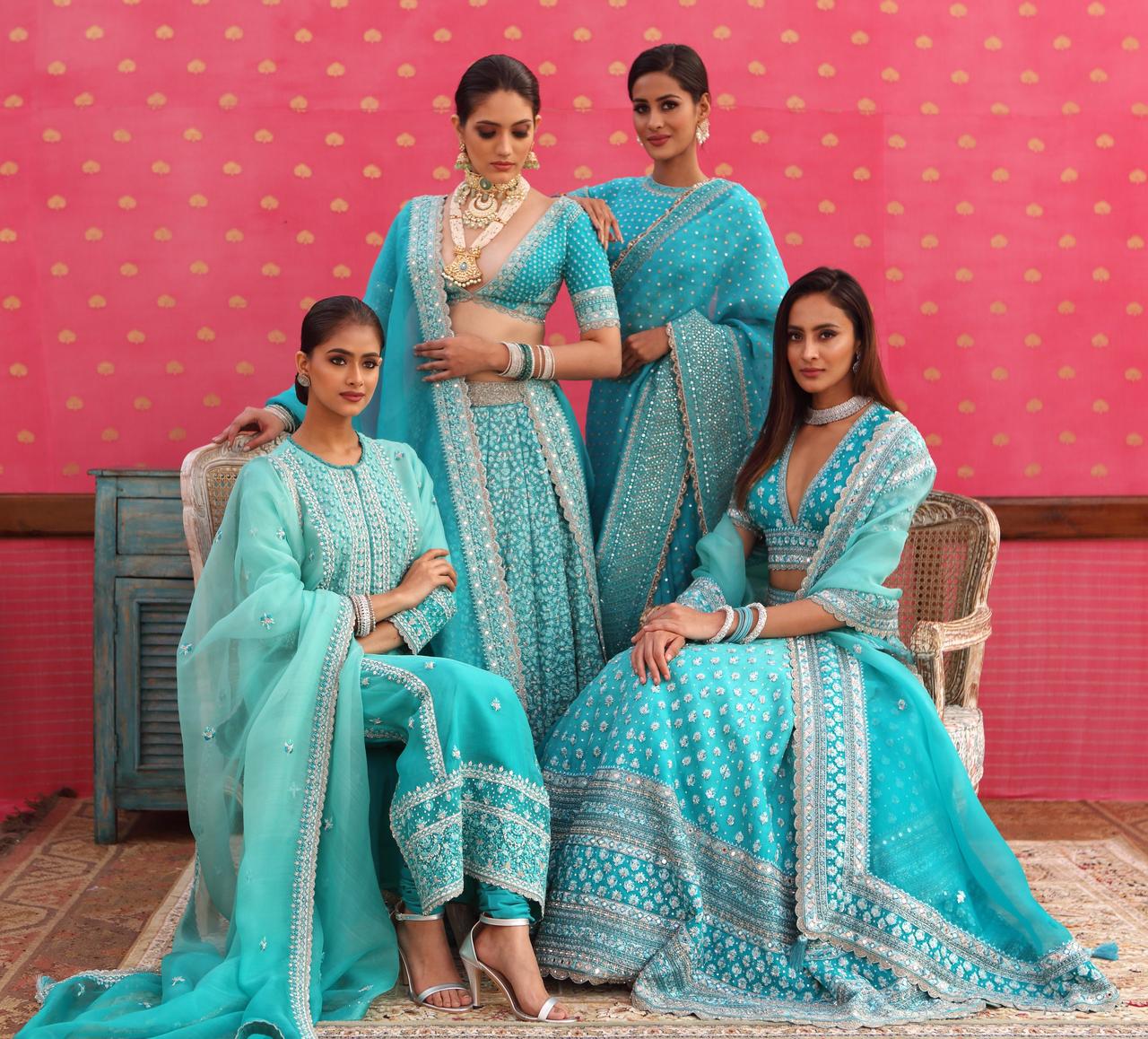 There has been a trend shift after covid. Sustainable fashion is surpassing other fashion trends and how. There is an upsurge in slow yet sustainable fashion, which is why Trisvaraa caught our attention. We asked them to explain the shift in their design style. The ace designer says, "The pandemic has had an impact on the fashion industry. The customer has become more discerning now. They would rather buy an expensive hand-crafted timeless ensemble that will be relevant years later than pick up something thoughtlessly and a one-time-wear. Sustainable and slow fashion is here to stay. Since I started my label, I have always tried to design my ensembles around the theme of different kinds of hand-embroideries on hand-woven fabrics made from pure natural yarns."
Slow and Sustainable Fashion in the Era of Fast Fashion Trends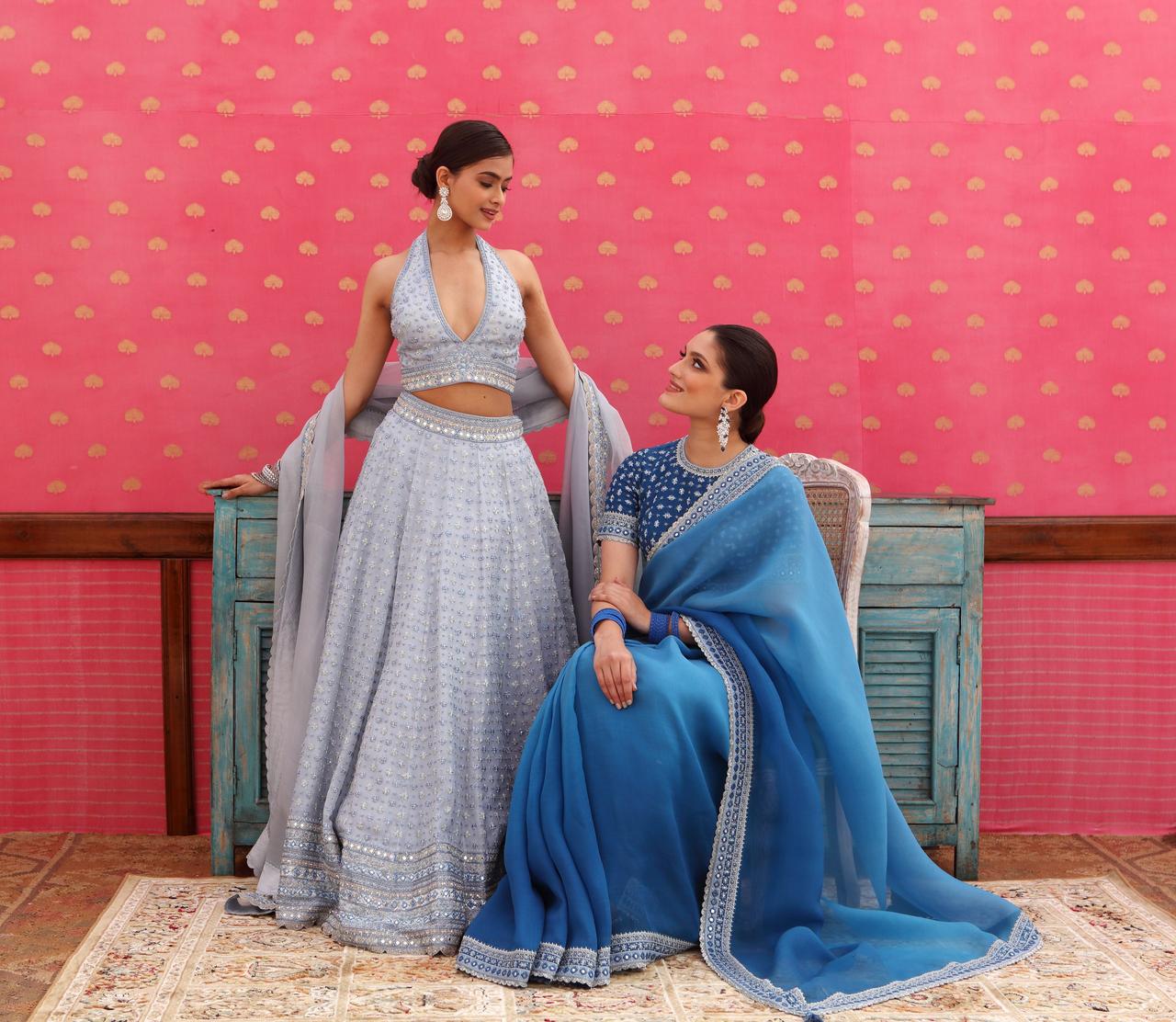 The timeless, sustainable, and hand-crafted ensembles are here to stay and we saw this brand following this in a spectacular manner. The pandemic never had subdued the beauty of artisanal handmade weaves. We asked more about how slow fashion is creating ripples in the era of fast fashion trends and Aparajita says, "Slow fashion as the name suggests is time-consuming and cannot be mass-produced especially when the ensembles are completely hand embroidered. It is a reality that hand-embroideries, in general, are on the decline due to the emergence of computer-based mechanized embellishment techniques. However, the beauty and timelessness of a hand-crafted ensemble will always remain unmatched. The philosophy behind my brand has always been to not use anything synthetic. We mostly use hand-made fabrics made from pure natural yarns. I always advise my clients to choose well and buy less; quality should always outweigh quantity. Also, I do not believe in the idea of wearing an outfit only once; if you invest in a timeless hand-crafted piece, you are sure to wear it more than once."
About Their Latest Collection 'AASHNA'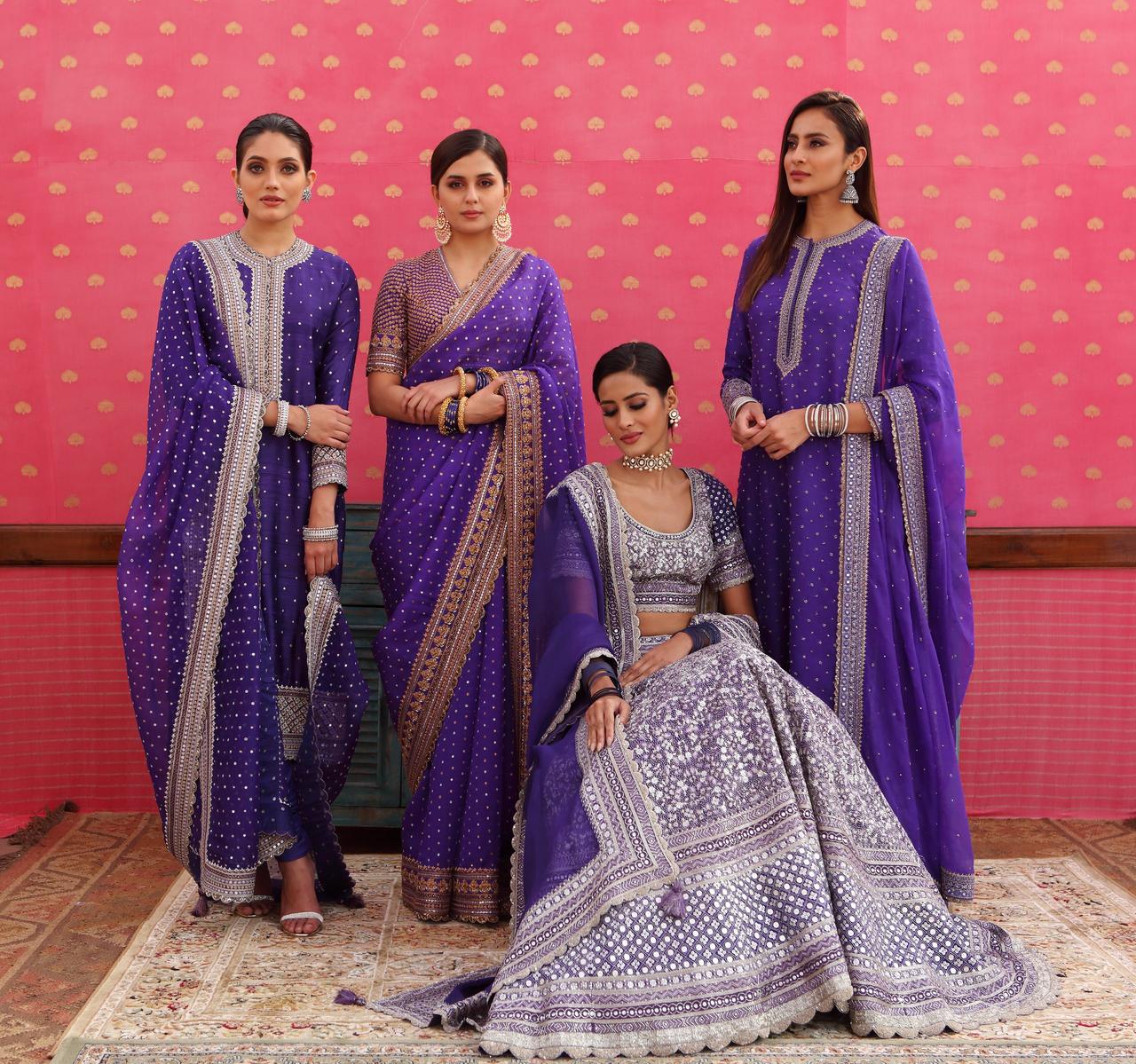 The latest festive couture collection, AASHNA emphasizes the timelessness of hand-embroidery. This authenticity is making the brand ensembles - a bride's treasured possession. The founder further shares about this new collection. She says, "Our new winter/festive couture collection 2021, AASHNA celebrates the quintessential Indian bride in her eternal beauty and grace. This collection celebrates Indian craftsmanship in its truest form. Each ensemble has been painstakingly and meticulously hand-embroidered in zardozi with metallic threads to create timeless ensembles. The color palette varies from sindoori reds, rani pinks, firozi blues, baiganis, and Mehendi greens to haldi yellows bringing to life each important ceremony that forms a part of the Indian wedding. This collection is also an endeavor to rekindle our love for exquisite heritage hand-embroidery which is unfortunately but surely on the decline."
Also Read - Check Out These Latest Purple Lehenga Designs for Inspo
Must-haves in Every Bridal Trousseau in 2022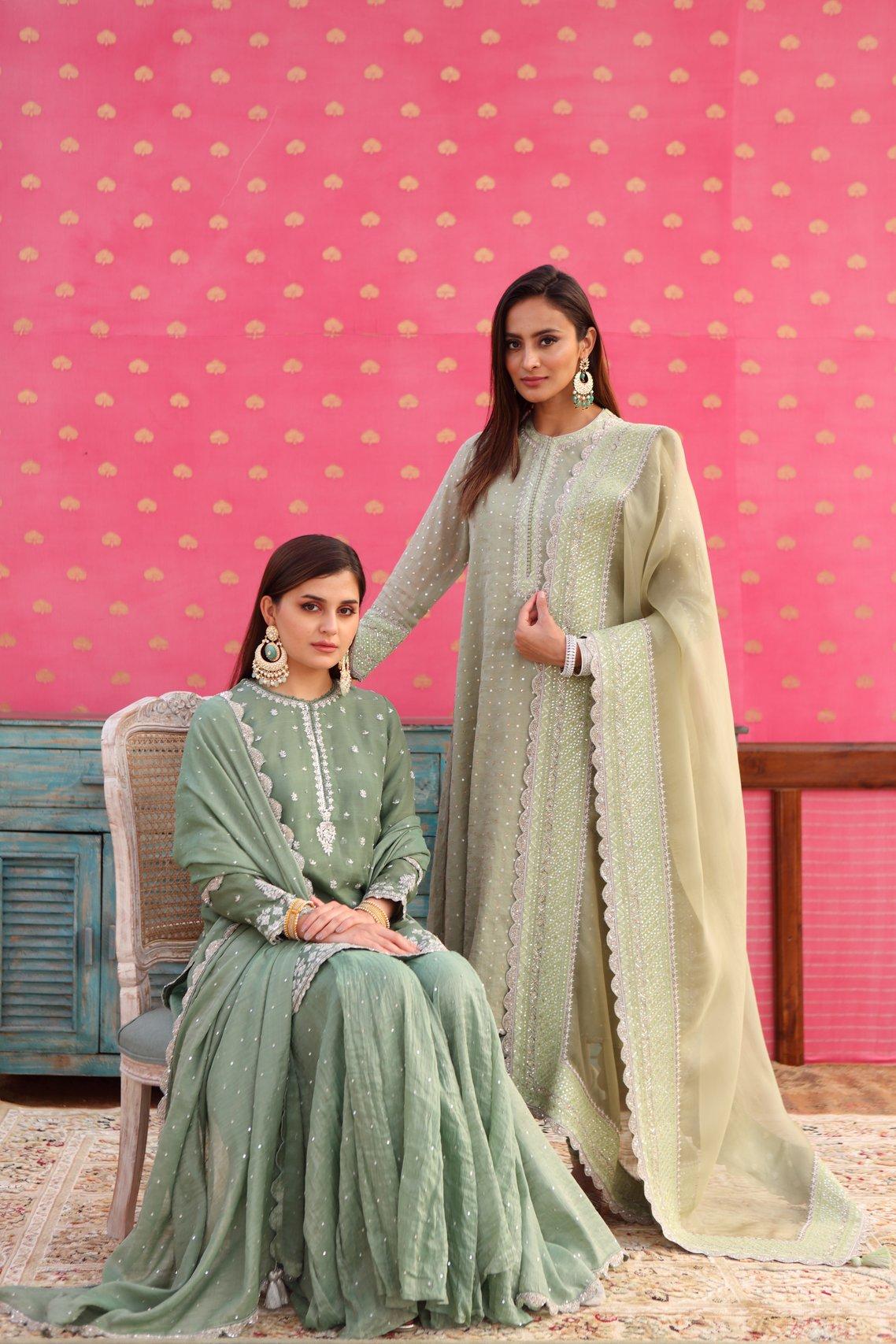 The ace designer would suggest all the brides be to have below ensembles in their wedding trousseau. Scroll below to know -
"I would recommend a mix of Indian traditional styles with some Indo-Western Fusion wear in every bridal trousseau.
Lehengas, sarees, kurta-churidars, and kurta-shararas are some of the categories of Indian traditional wear.
A bride can choose from pant-suits, gowns, and long dresses from the fusion wear."
Styling Tips For The Contemporary Brides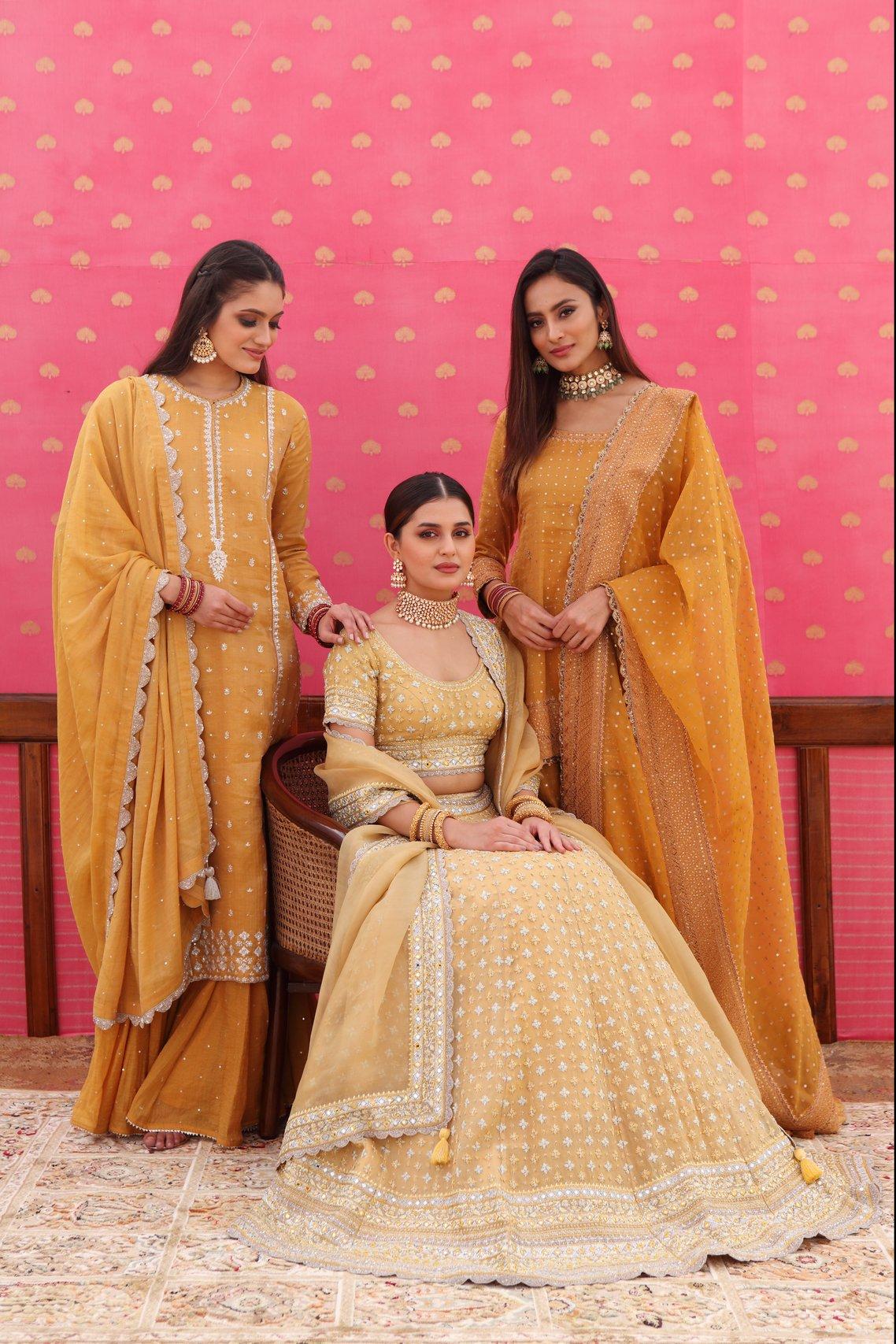 Here are some tips for contemporary brides by the founder-Aparajita. Scroll below to read and note for some note-worthy inspiration!
"I always advise brides to go for individuality and never to follow fashion trends blindly. Styling should always bring out the unique characteristics of the bride which make her different from the others.
The focus should always be on effortless style and should never give the impression of trying too hard. Many times, less is always more."
We are lured to see how Indian roots are still living in the contemporary fashion, taste, and way of life! This timelessness is certainly graced and embraced well by urban dressers. So what are you wearing for this wedding season?
Pick these graceful ensembles and get ready to attract some genuine compliments! Also, don't forget to mention your favorite pick from the pictures here!
Note: All images have been sourced from the Brand Trisvaraa
Find Top Blogs -
Mehndi Design | Proposal Lines | Simple Finger Mehndi Design | Arabic Mehndi Design | Propose Day Quotes for Boyfriend | Wedding Anniversary Wishes for Sister | Tamil Wedding Calendar | Simple Mehndi Design | Pre Wedding Quotes | Engagement Anniversary Wishes | Funny Wedding Wishes for Bestfriend | Blouse Design | Rangoli Design | First Night Tips for Bride | Wedding Anniversary Wishes