5 Simple Ways to Light up Your Wedding Decor with Candle Decoration
Want to add a tinge of romanticism in your wedding decoration, why not go for the candle decoration themes? They are cool, unique and romantic.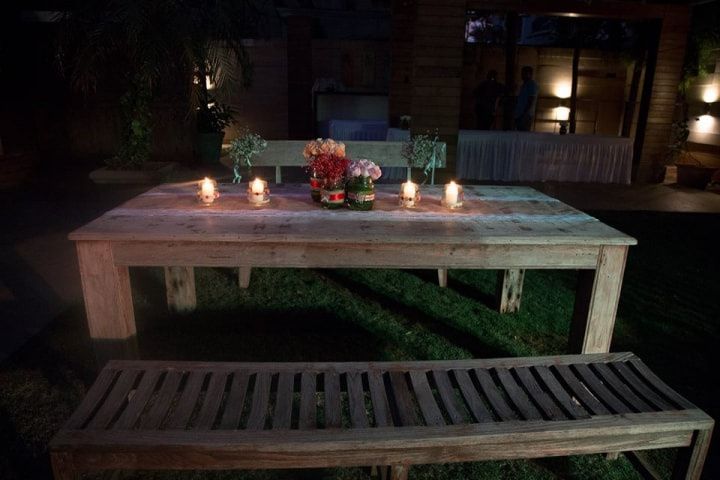 The wedding is the best day of anyone's life and it's meant to be memorable and romantic. The romantic touch can be added with flowers and decorations but romantic candle decorations will set the mood up. Who knows someone else might find his/her perfect match in this romantic atmosphere and will remember how they met under the candlelight. So make it a day for everyone to remember, with these 5 candle decoration themes.
1. The Ambient Theme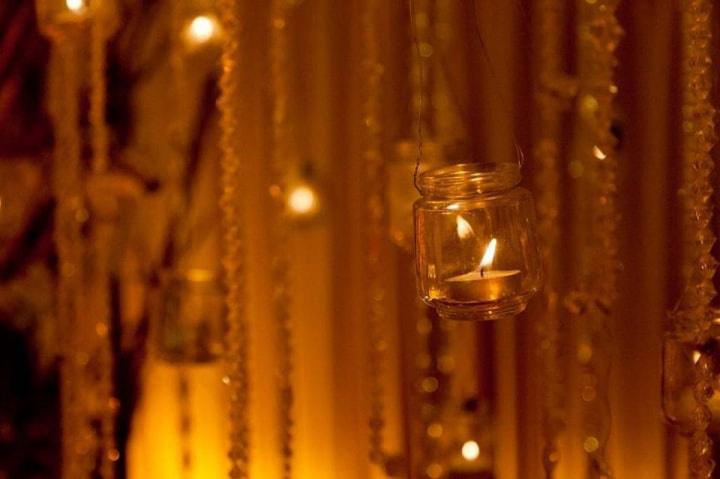 What is more beautiful than a wedding party lit by candles flickering and glimmering your day. This will surely make your day a special with the feeling of intimacy it will provide. Use taper candles to light up the lawn and the area. Use candelabras to add that beautiful elegant touch. Also, use some candles hanging and glistening your special day with an amber light.
One can also make their own brand of candles and carve out the names of the guests. This will surely add a level of warmth apart from being romantic. Like who doesn't feel in love with a beautiful perfume of the candle and their loved one nearby. This candle decoration tip will create an aura of romance on your wedding day.
2. The Romantic Centre Table theme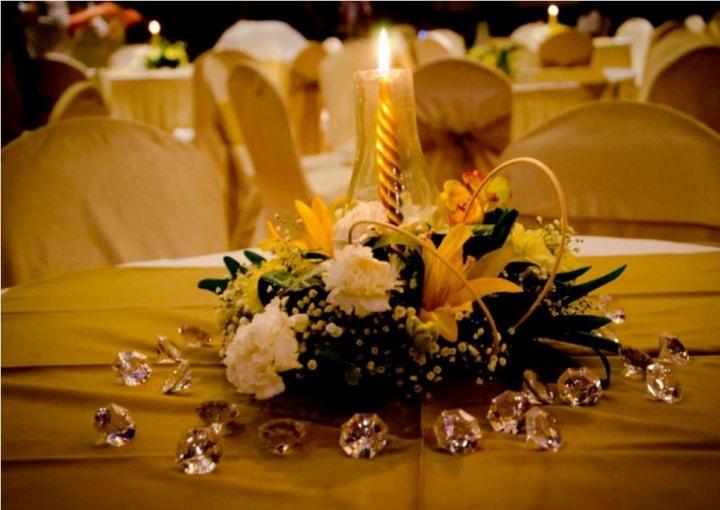 There is nothing better than candlelit tables on your wedding day. This will surely be alluring. As candles will be placed on the table, go for candles those are soft and not bright. This matters, as it will make things quite intimate and with time the bright candles will really hurt the eyes. The softer the better, it will add to the romantic essence. You can also go for candelabras to add a royal touch. Get some fragrant candles and it will be the trump card. This is the sure shot candle decoration that will make the romance bloom.
3. Light Up the Aisle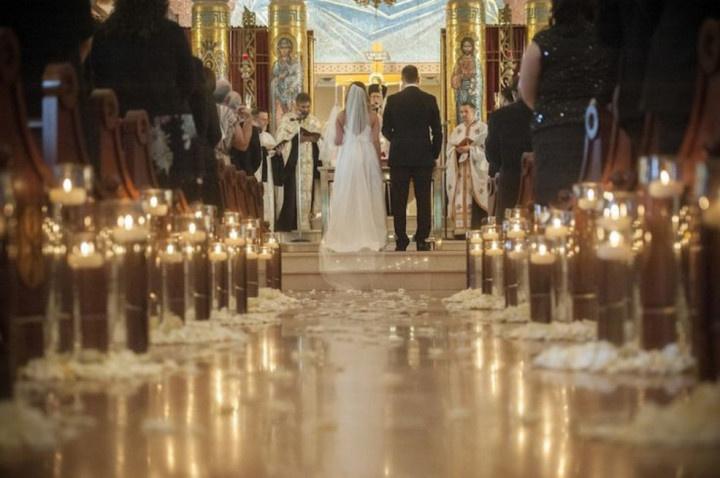 Image Courtesy: A Medium Corporation
Aisle really is not really meant for a certain religion, it's for all the way from which the bride comes to take her oaths to light that up. Place candles all over the way. If possible take some glass and inside place the candle or use metallic container. This will set the romantic mood for the wedding from the start and the bride will surely be mesmerised by your effort. This is a romantic move that can seriously sweep her of her feet.
So men give this candle decoration a shot, you won't regret it. You can hang lights from the wall on geometric hangars and really brighten up the day for her. And do guide your guests too; you don't know who will have a love story because of you. Make it a romantic memory for everyone.
4. Candle the Life of the Party Theme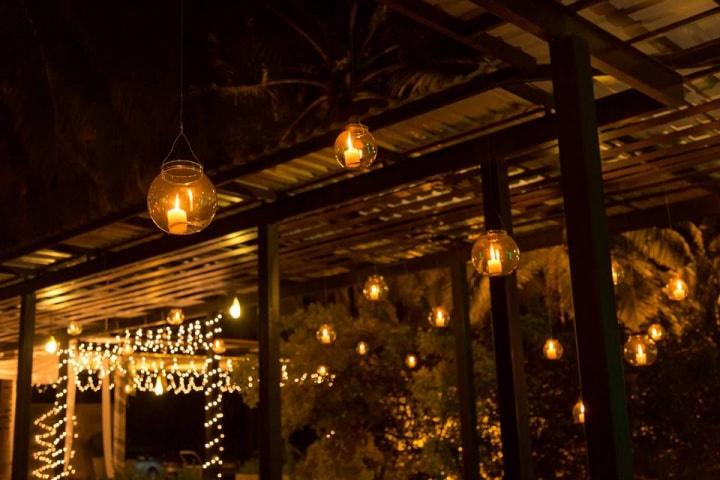 Here you will need many candles. Light up the entrance with multiple brightly coloured candles in glass orbs. This is just to set up a romantic mood for what is to come. If you have a lawn area to access, then place some really bright candles in the shape of a heart. Next is inside, when the guest comes inside have multiple fragrant candles lighted from the top of the wall and around the whole room just to make it bright and beautiful? Do keep all these candles in a glass orb, the amber light is beautiful. Then for the tables use candle stands and dim the lights so really set the candlelight mood.
This candle decoration is a mix of multiple candles to emphasize the mood and enhance the beauty of the wedding. And get yourself personalised fragrant candle with guest names and give it out. Share some love guys!
5. The Historic Theme
Candles, in the very beginning, used to light up our home why not bring that back. Not only will it be mesmerising but also romantic. Décor the candles up inside of lanterns, it gives off that elegant touch and the royal feeling. Always go for black rimmed lanterns, keeping eye on details will make you look very good in his or her books.
Then get big and bright candlesticks and fill them up with candles, another royal touch. No flowers will be needed; these candles will do all the work. Get some gold small candlestick and set it up on a table, it will look really vintage but very classic. As for the tables, use grey taper candles and a rose for a gorgeous display. Surely, this candle decoration will be royal and romantic.
Such a beautiful candle decoration ideas will surely make your wedding very romantic. And it will be painted in your memories forever. And lastly, get your bride or groom and take a picture while being surrounded by candle, one photo to cherish forever.
So, what do you think, which candle decoration theme could be ideal for your wedding?