20+ DIY Chocolate Gifting Ideas with Creative Packing Boxes
Millennials know how to gift chocolates creatively! Here are some chocolate gifting ideas for you all to check out and add oodles of sweetness to your partner's life!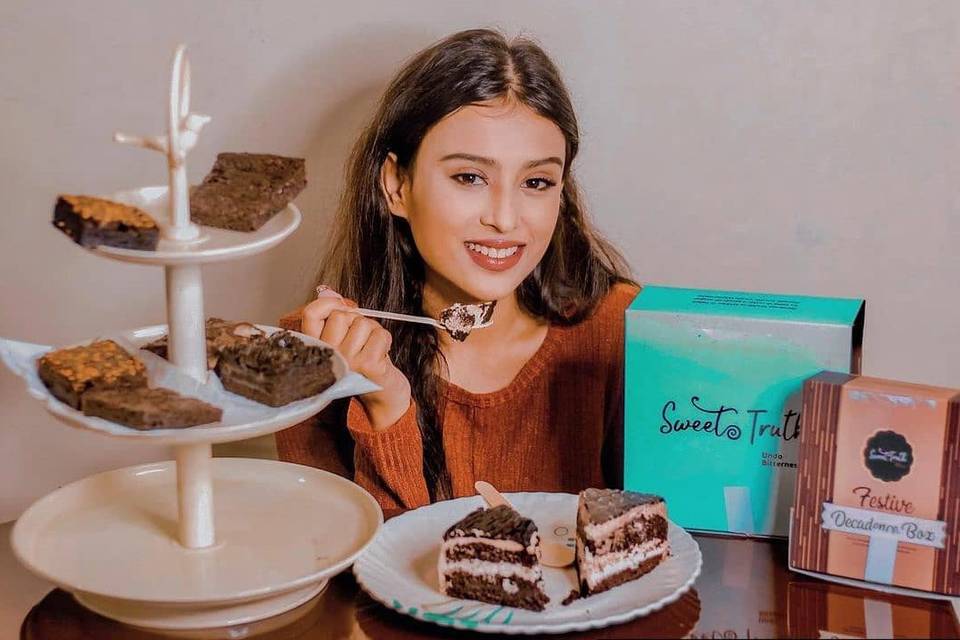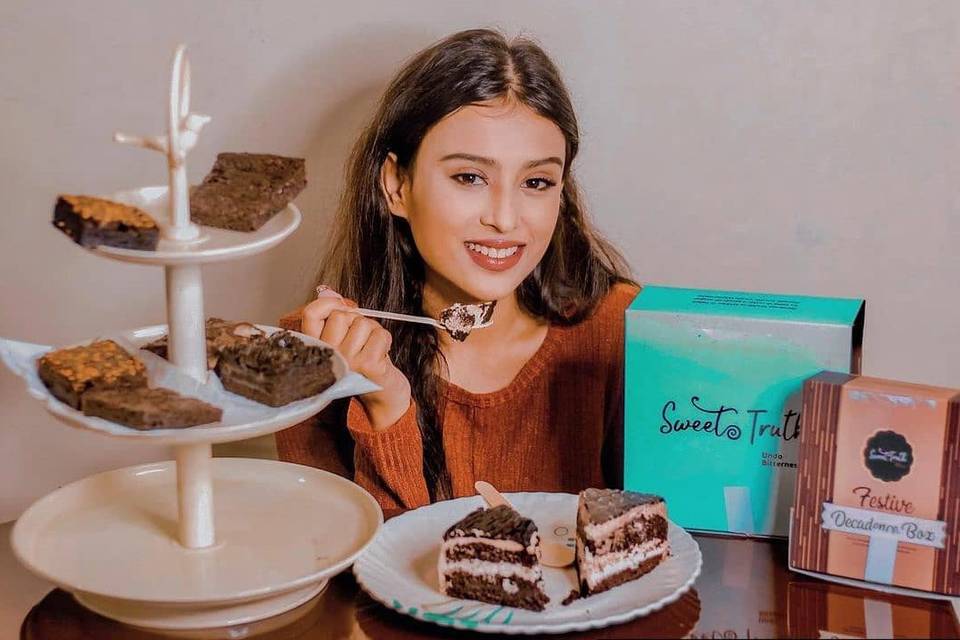 Image Credits - Sweet Truth - Alluring Udita
Do you know that chocolate is one of the most loved gifts on earth? Indeed, chocolate is not only loved by zillions but it has been known as a healing delight too. Yes, a chocolate can cast a smile on your bae's face, it can even give a glow on your face. Chocolate can help you to celebrate every sort of happiness and it can help you to pacify someone who is stressed and angry!
There is a scientific reason behind it as chocolates encompass mood elevating compounds which are good for the brain. Gifting chocolate is considered to be the best idea for many. However, let's be creative and delve into different ways to give chocolate to your valentine, friends and family. You can even plan for a choco-scented beauty product, or a delectable chocolate beverage.
Thereby, let's drift away from the monotonous gifting procedure and plan some unique chocolate gift ideas here. Scroll below to know more.
Chocolate Gift Ideas to Satiate their Sugar Craving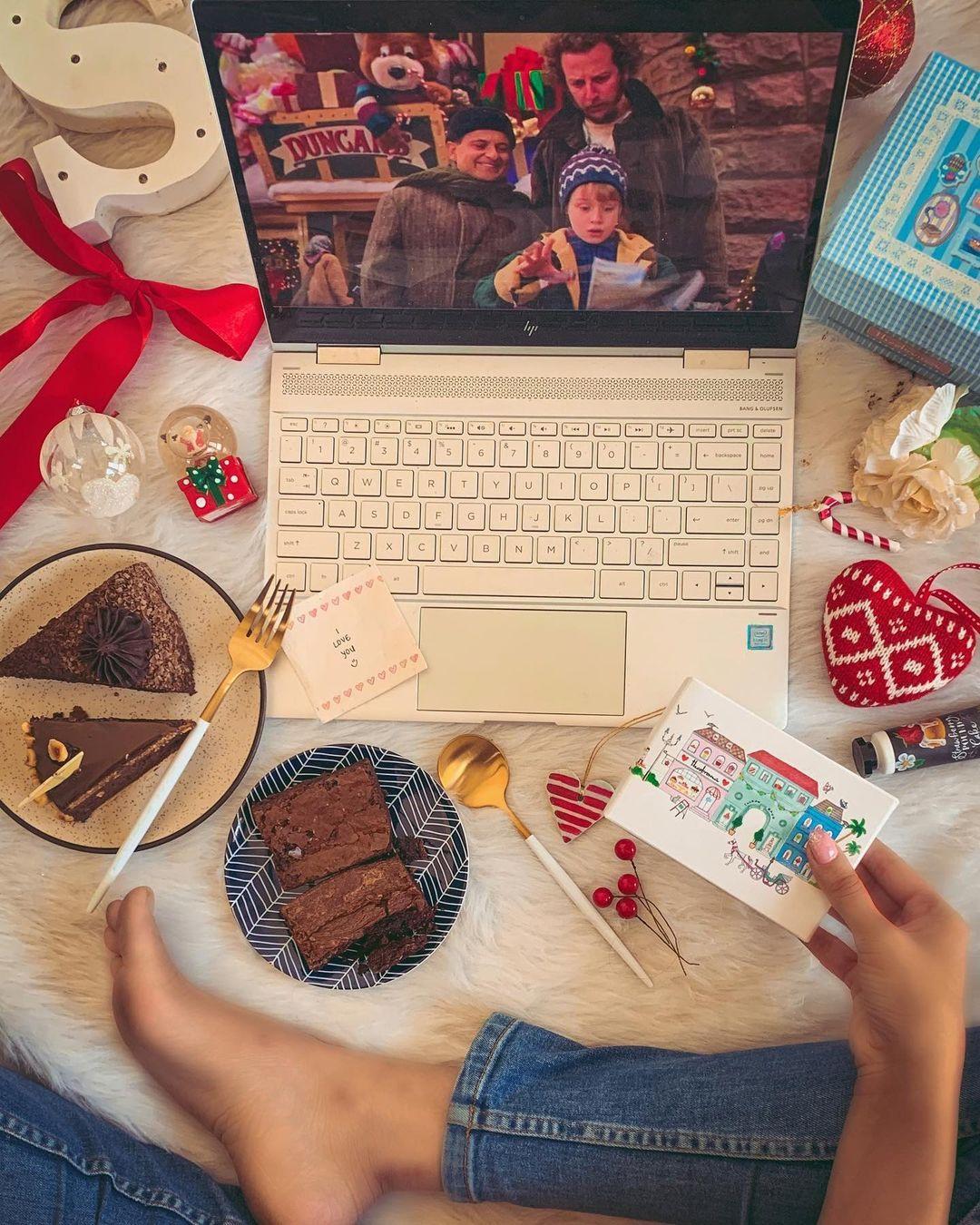 Image Credits - Theobroma Patisserie India
If your bae or boyfriend has a sweet tooth and always ends up asking for mitha- then this Chocolate Day -gift them hampers brimming with brownies, chocolate truffle pastry or other chocolate variations like chocolate eclairs, donuts, tiramisu and Choco-chips. You can check and visit famous outlets like Theobroma, Angels in the Kitchen, Sweet Truth and in fact Starbucks and Café Coffee Day.
Delectable from Cocoa Story

Image Credits - Pretty Little blog - The Cocoa Story
Pick these exotic, rich and yummy flavours from the The Cocoa Story. Apart from the chocolate flavour, they also have a bunch of other flavours like- pina colada, masala tea, mint cookie, strawberry and more! This chocolate's day gift these dainty bars to pamper your bae.
Raspberry Delight Chocolate Slabs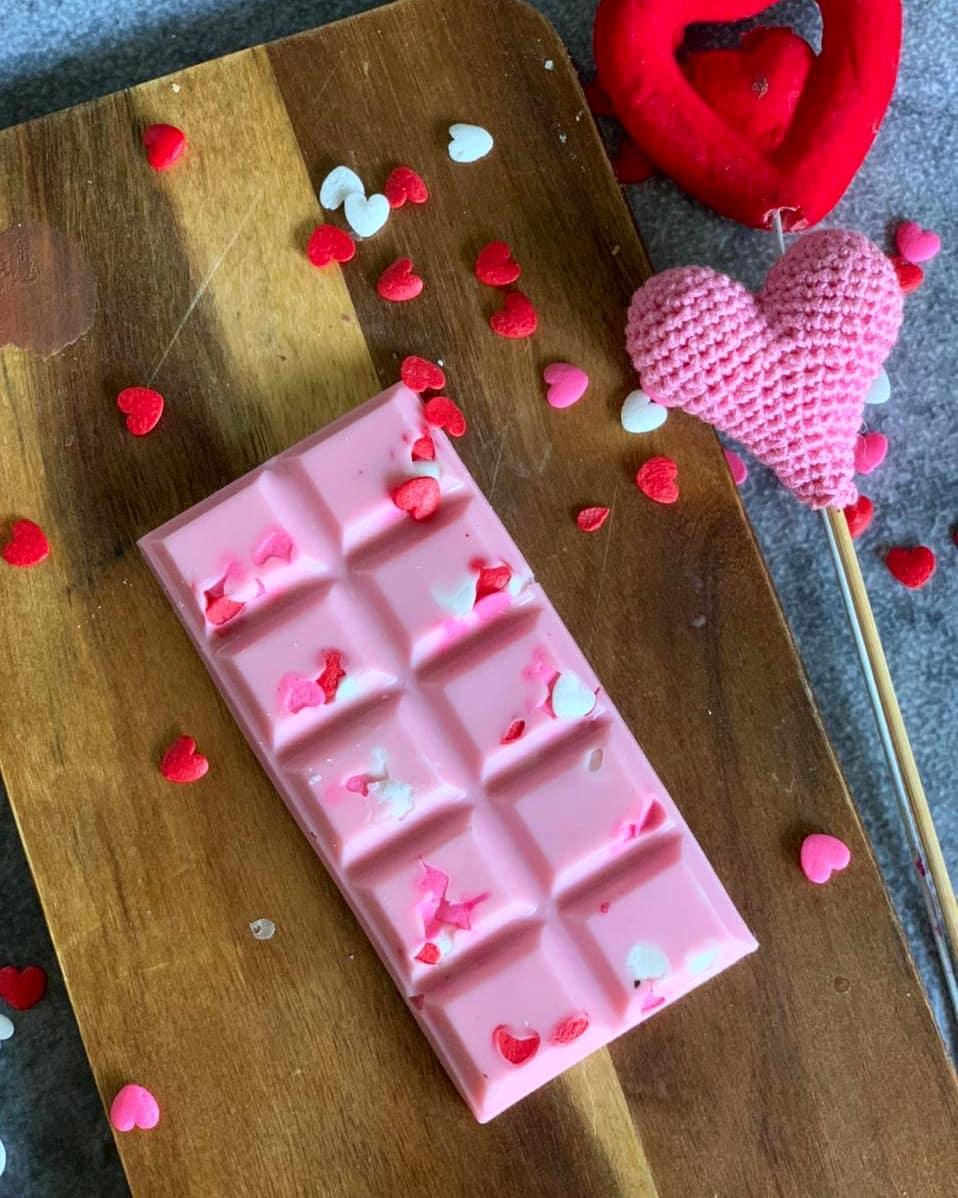 Image Credits - Chef Shikha Murarka-Mishmash Bakery
Let your mate get swayed by this pink delight from Mishmash Bakery. This slab is brimming with berries that is perfectly blended and fused with chocolate.
Chocolate Gift Ideas to Gratify their Quench for Chocolaty Drinks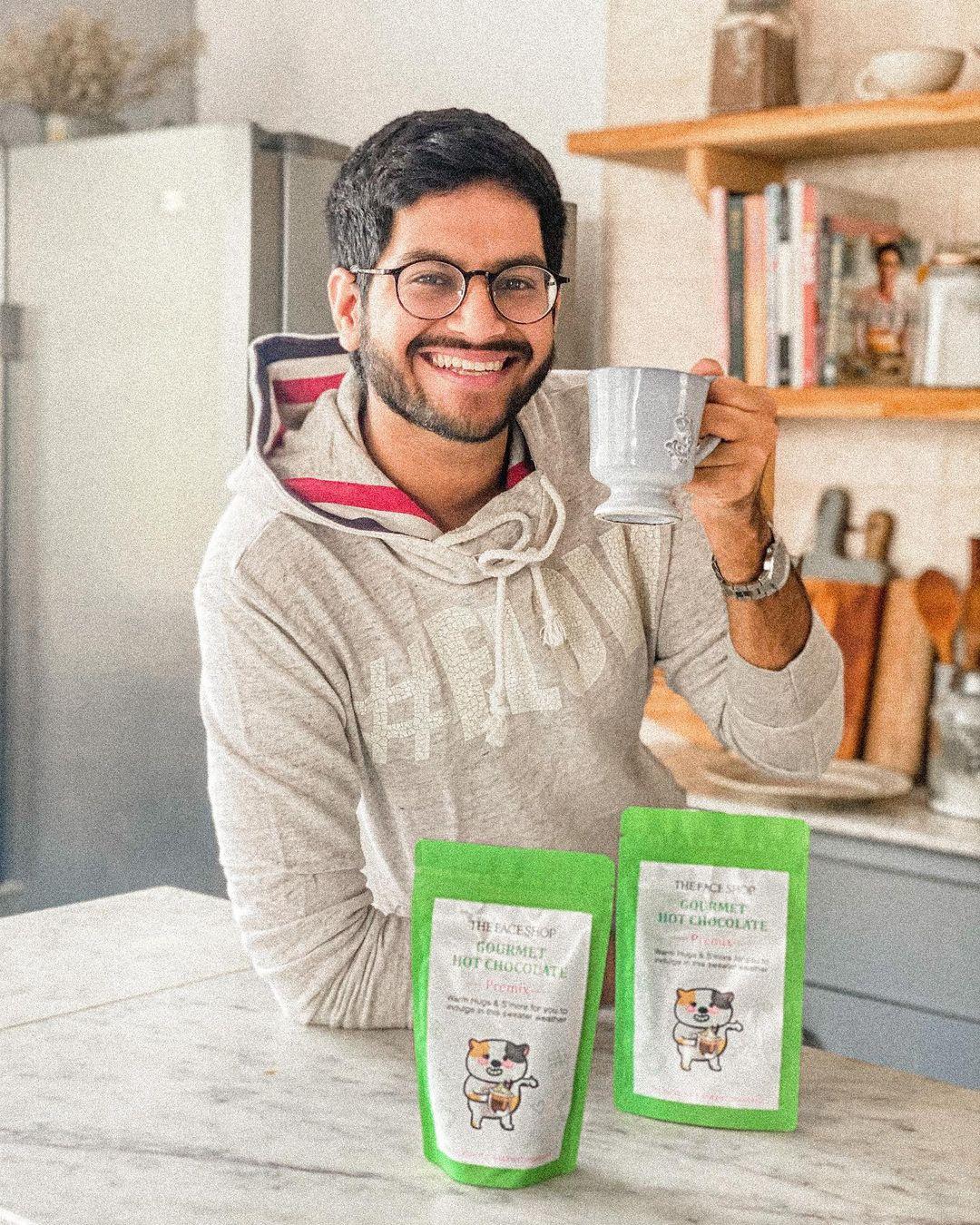 Image Credits - The Face Shop - Shivesh Bhatia
If your valentine is fond of satiating herself with ambrosia bliss and she loves slurping hot chocolate and Choco-filled cold coffee drinks engulfed with aroma, taste and delight! Then these chocolate infused drinks will definitely gratify her/his soul and elevate the hormones that will make them more gleeful, content and romantic. Try brands like Choko-La, Face Shop and Starbucks for the same! You can slurp these during the romantic date night too.
Choco Chips Infused with Crunchy Red Hat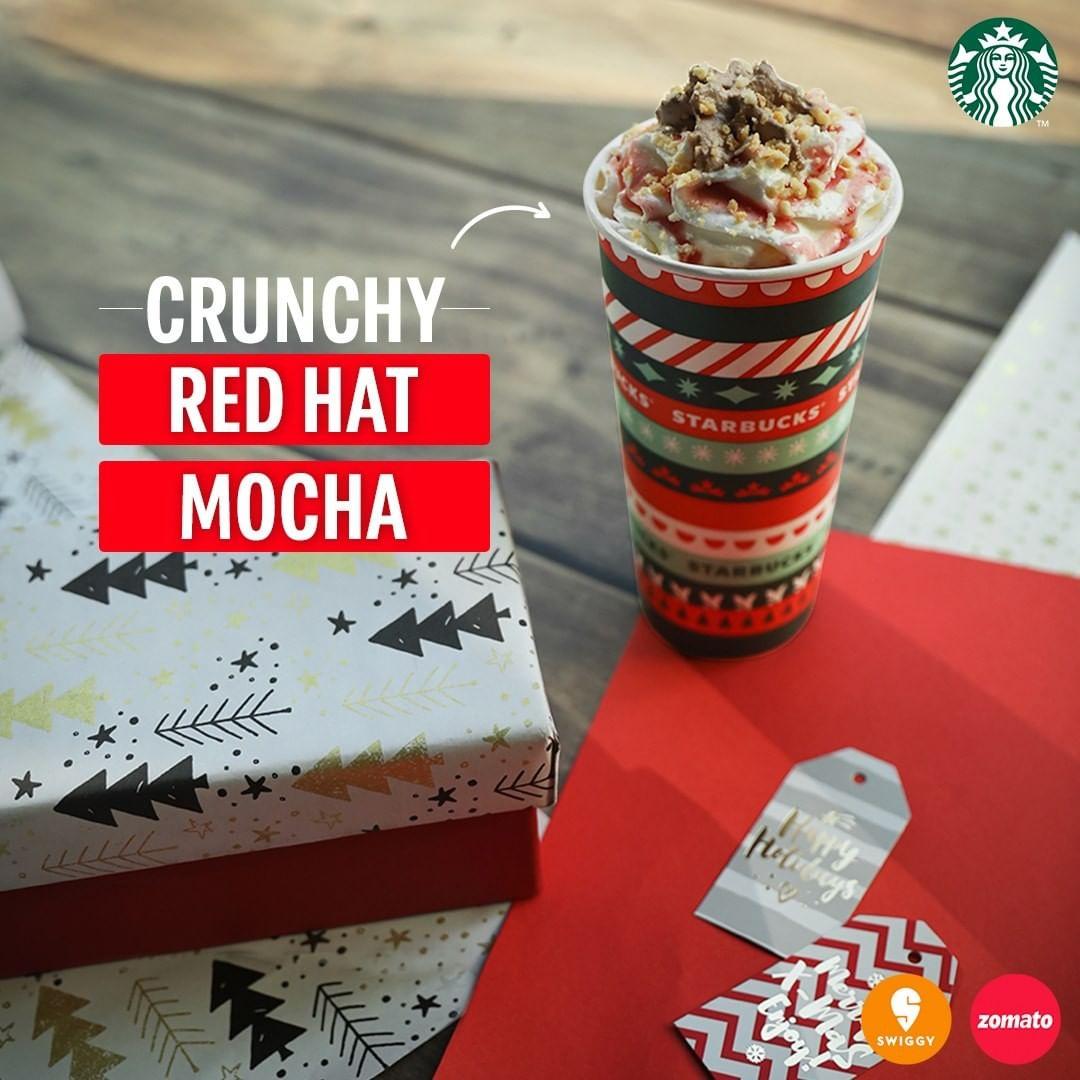 Image Credits - Starbucks
This Chocolate Day take to the nearby Starbucks cafe and order this Red Hat Mocha for that perfect ambrosial experience. We are sure that your mate will leave with all the smiles and love! You can even plan that pre-wedding shoot capture while relishing these chocolate drinks together!
Tantalize your taste buds with Choka La - Drink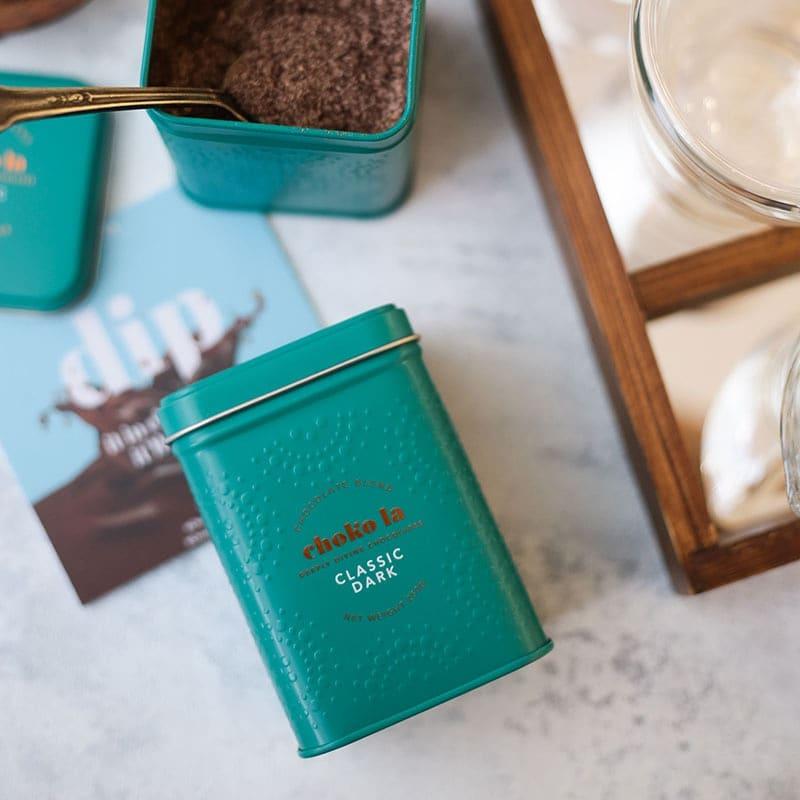 Image Credits - Choko La
There is nothing that can replace the taste of classic dark chocokate drinks! Yes, make your chilly evenings warm whilst gifting this delight to your better half!
Gift something Baked At Home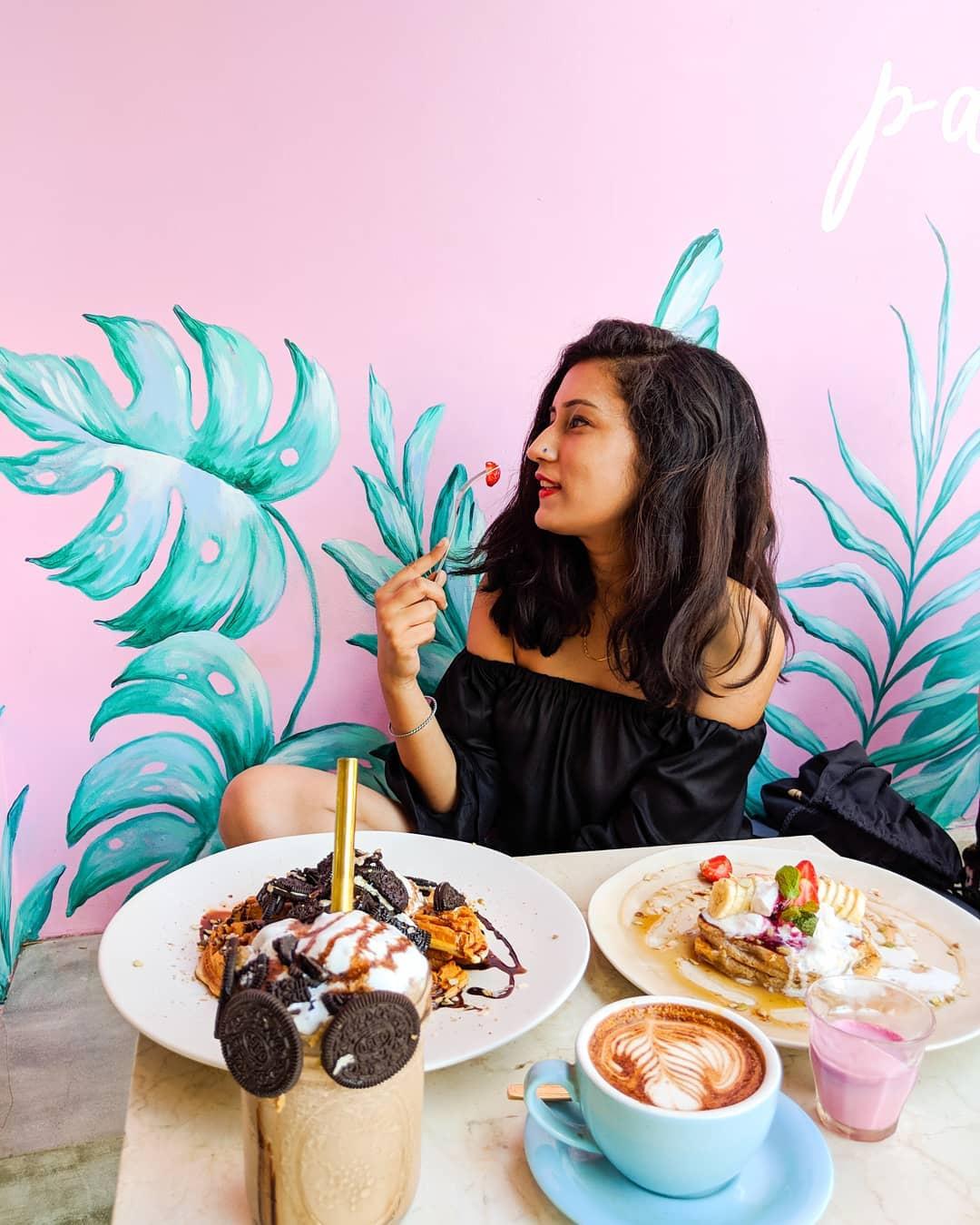 Image Credits - Gluttony Goddess
Gifting something baked with love and at home can never go wrong. Yes, handmade love is indeed a special kind of love and that is why we bring forth some popular sweet chocolatey delicacies for you all! Yes, time to bake these chocolate infused blissful sweets that are curated at home only by Gunjan - Gluttony Goddess. Prepare these for your mate and see how much gratitude they will hold for you whilst relishing these desserts.
Let them be gleeful with Naked Eggless Cakes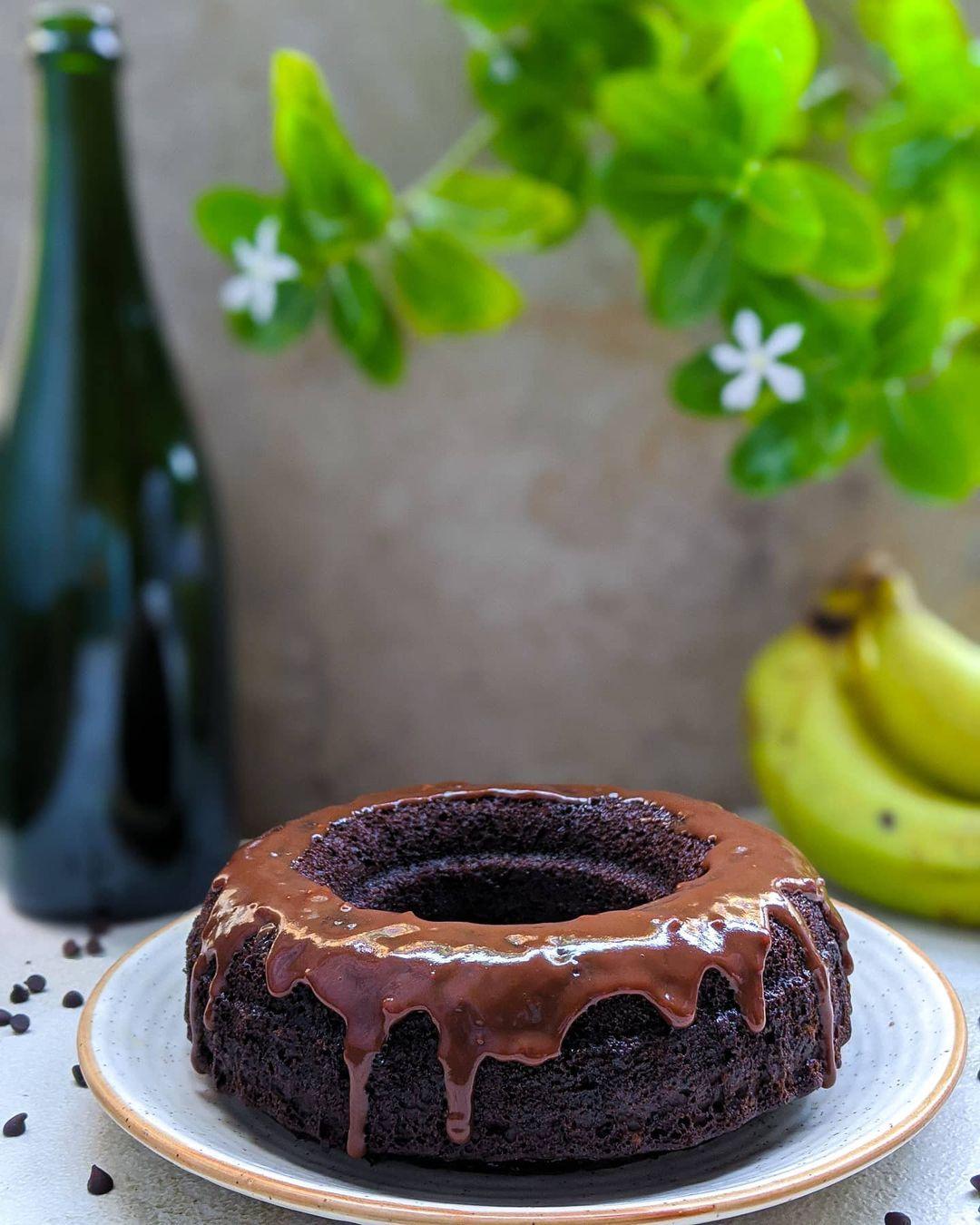 Image Credits - Gluttony Goddess
The Naked eggless chocolate cake is prepped with easy quick steps at home only with simple steps. Further, you can make exotic waffles for them and let them revel in the exoticness of melted and not so melted chocolates. These delicious desserts are kept in the weddings too.
Banana Chocolate Cake Curated For Valentine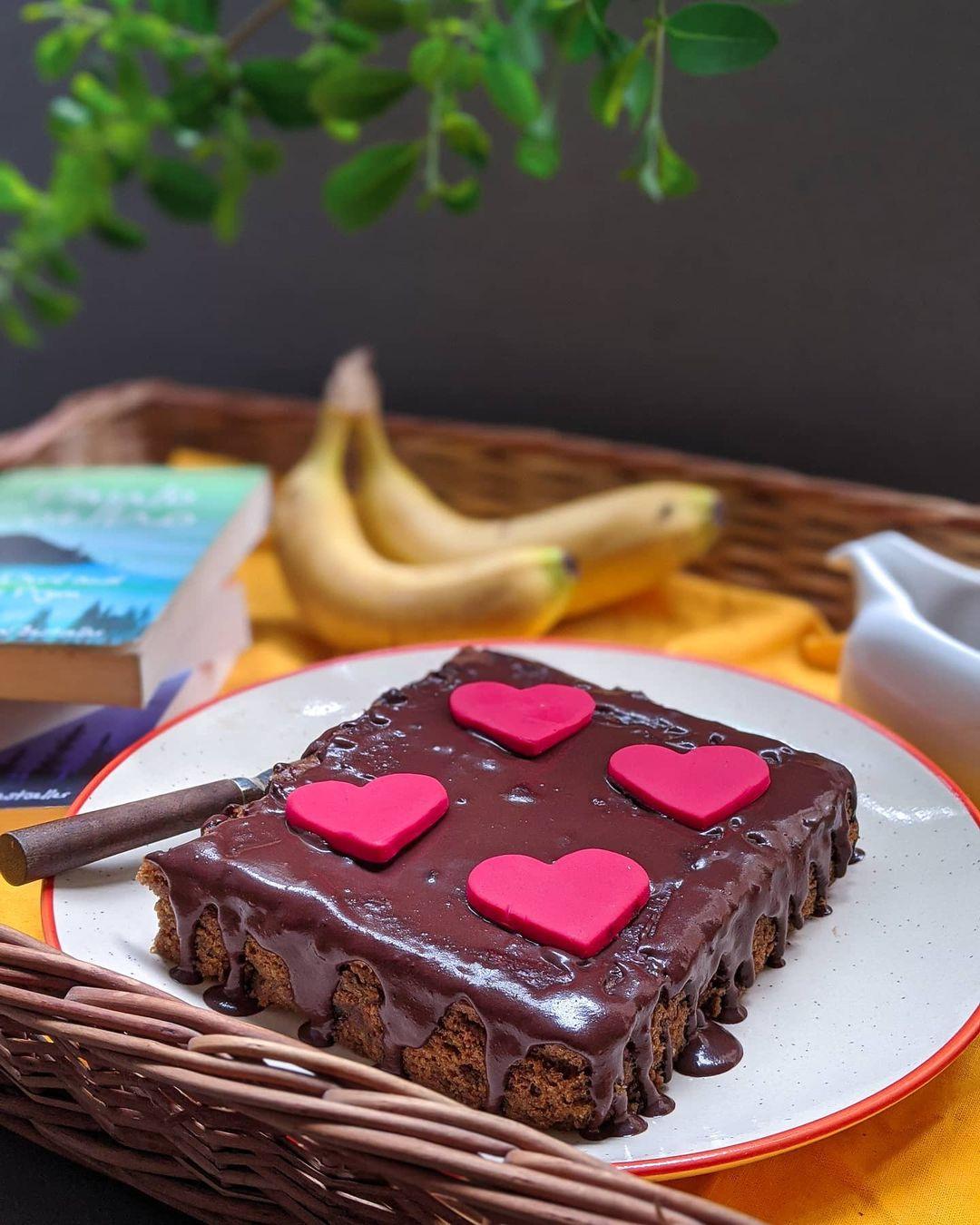 Image Credits - Gluttony Goddess
You can try Whole Wheat Sugar Free Banana Chocolate Cake where you can just pick a simple banana from your fridge with other ingredients. This chocolate's day let them drool with this sweet ecstasy!
Chocolate Gift Packing Ideas at Home
Packing Chocolates inside the mason jars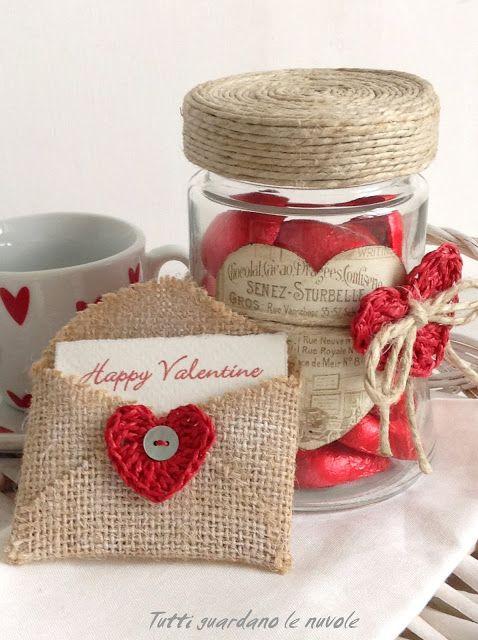 Firstly, take mason jar and pack its lid with khaki burlaps as shown in the picture. Then stick a red paper heart/jute heart on it. Further you can take jute threads and further wrap above the hearts. Isn't it easy and beautiful? You can fill in heart shaped chocolates inside it.
Trending Smash Cakes as Chocolate Gift Ideas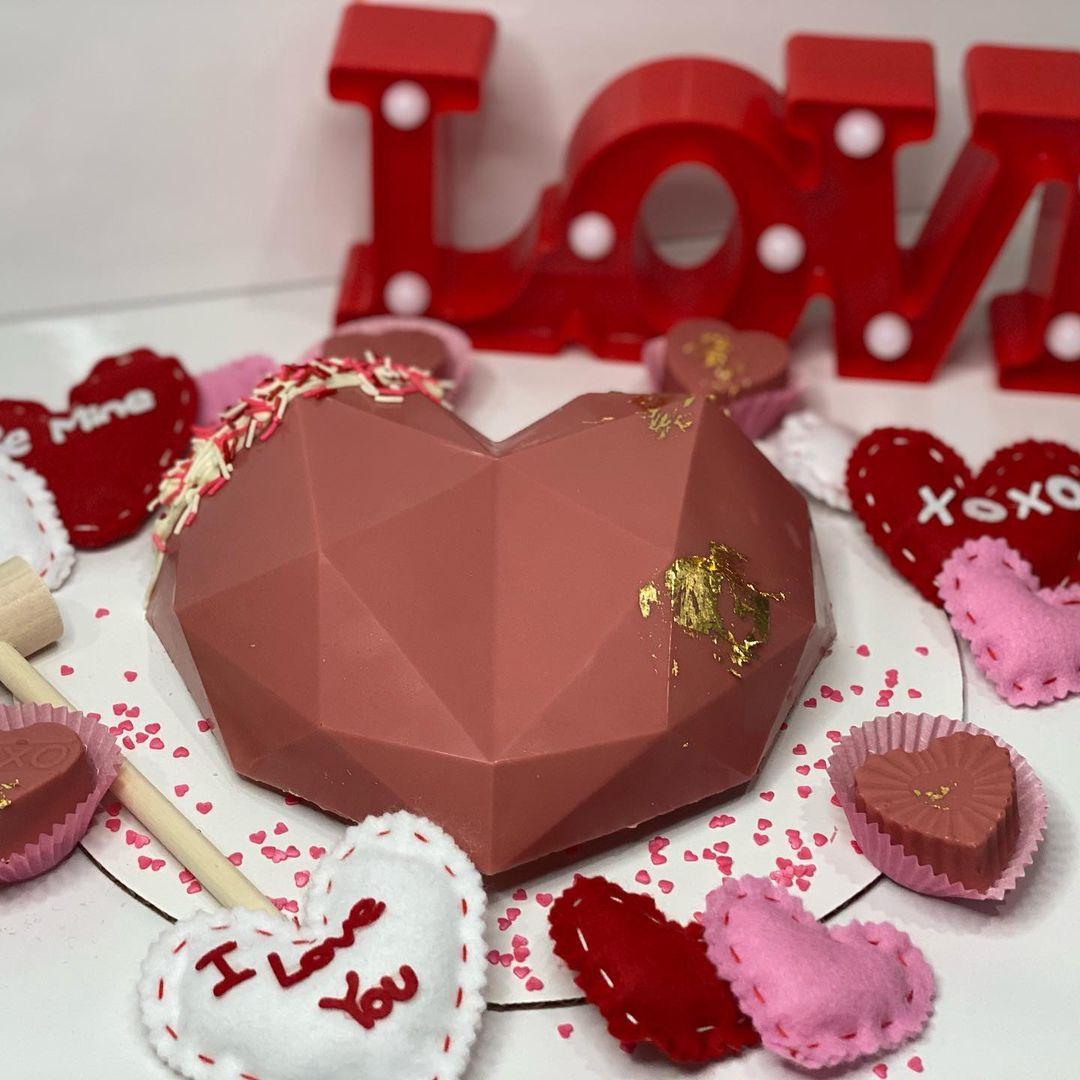 Image Credits - Pinterest
These trendy smash cakes are stirring for all right and fun reasons. It is new found love for millennials, kids and elders as the populace are having fun smashing cake brimming with oodles of different types of chocolates. See here for some variations in it.
Smash Cake For The Sake of Love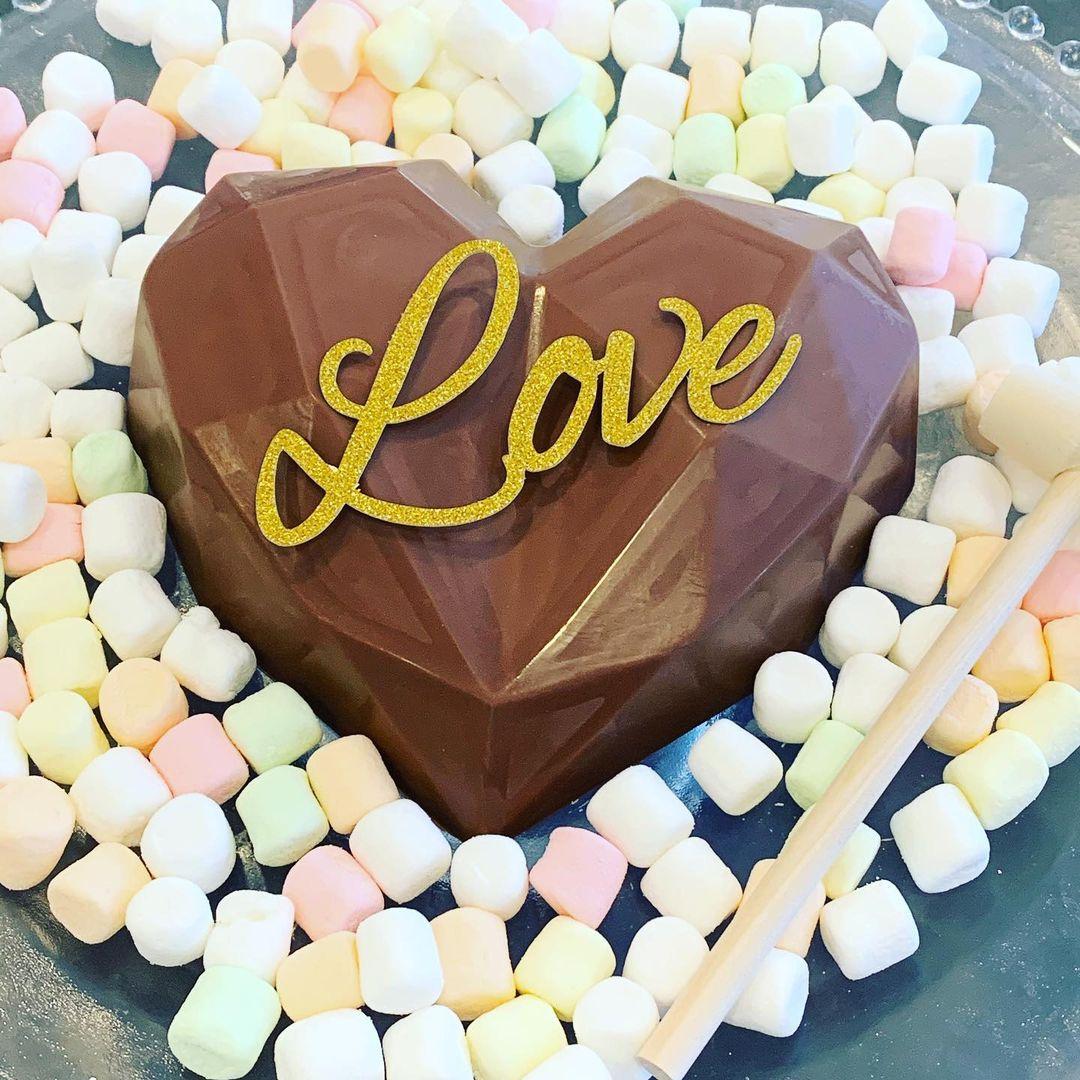 Image Credits - Pinterest
Looking to personalize your smash cake for the love of your life-then do go for this cake which is topped with love. Further, you can decorate it marshmallows for that romantic look!
Hearty Smash Cake to Brighten Up the Valentine Week
Image Credits - Pinterest
This smash cake is not only for chocolate's day but it is for all the beautiful days that fall in the month of February! Gift your mate this smash cake with a cute calendar and heart on it.
Gigt Aww-worthy Cakesicles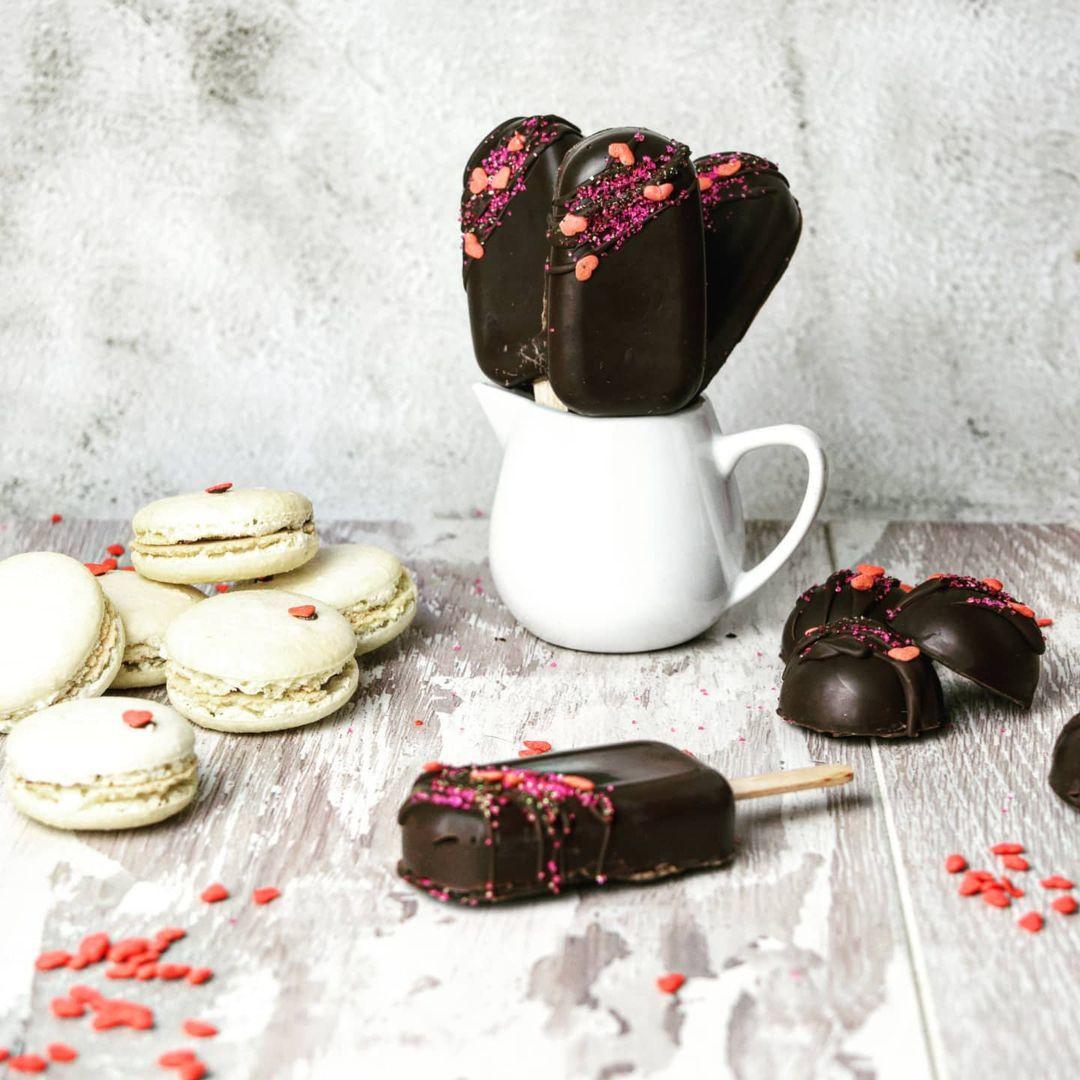 Image Credits - Pinterest
Valentine special-these cute cakesicles are perfect to express your feelings to your loved ones. So this, valentines give these amazing cakesicles and say it loud with love. These are available in a myriad of flavors. Check out this trending cakesickle/popsicle and plan your chocolate's day gift accordingly-
Exotic Lips Popsicles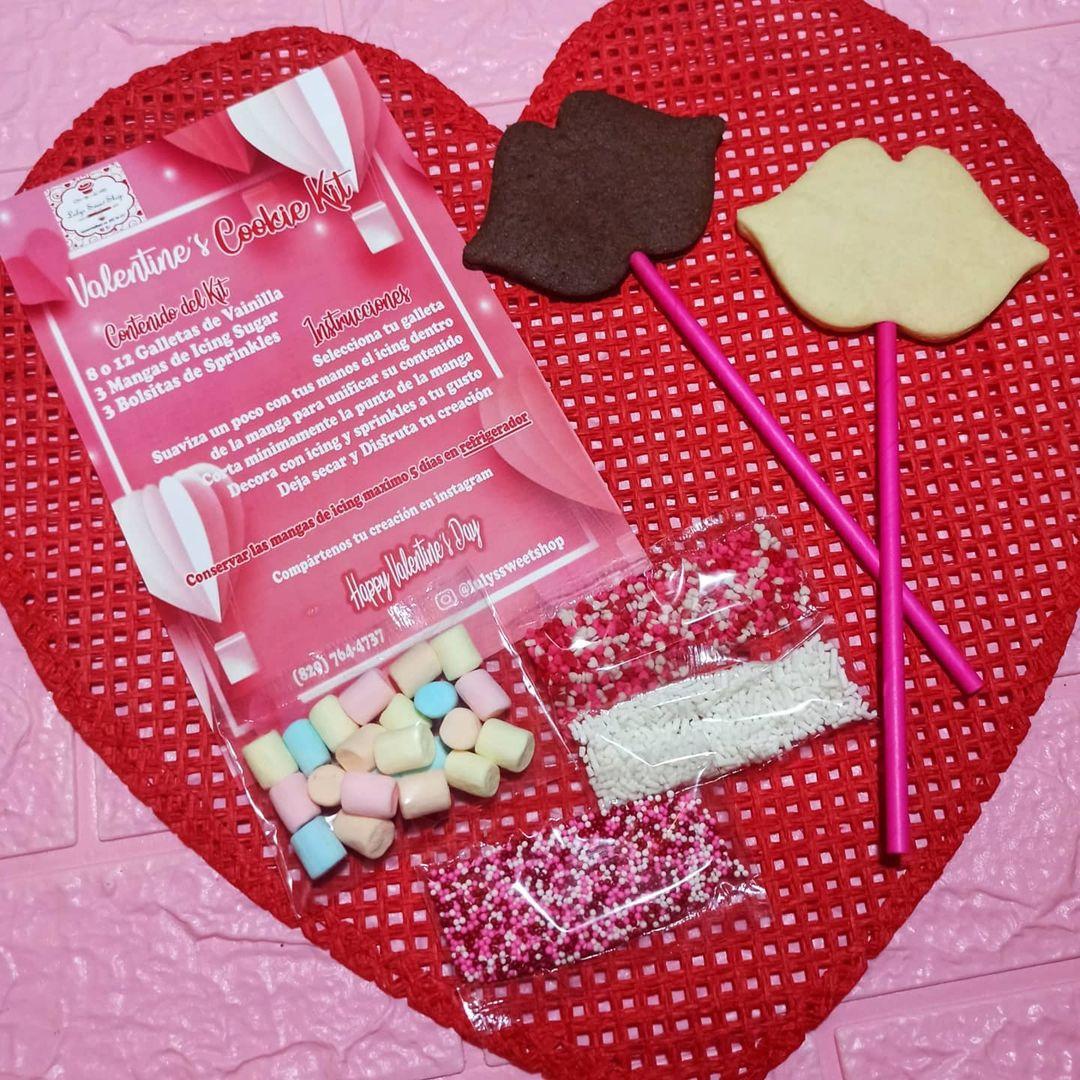 Image Credits - Pinterest
Gift your mate these lips shaped popsicles and make your chocolate's day more brighter, sweeter and delectable with such a vibrant and trendsetting gift.
Gift Scintillating Flowers & Chocolate Hampers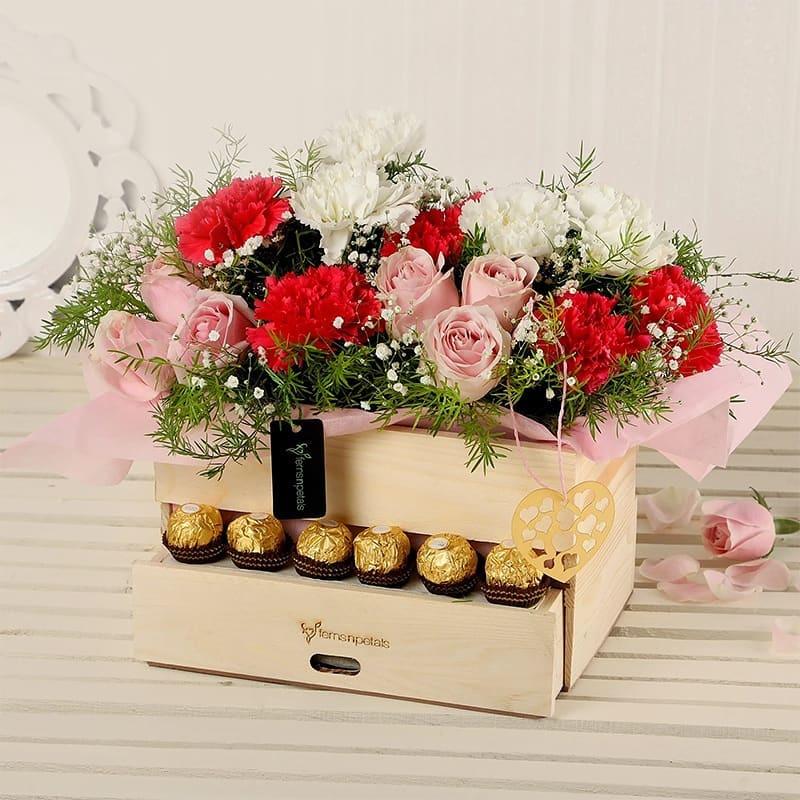 No matter where you stay or where your beloved stays, you can always share happiness, love and warmth whilst sending chocolate flower bouquets or chocolates with flowers. Also, you can pick artisan chocolate bouquet's the best combination of lip smacking delicious artisan chocolates combined with the beauty and elegance of handmade flowers
Flowers and Nutella Hamper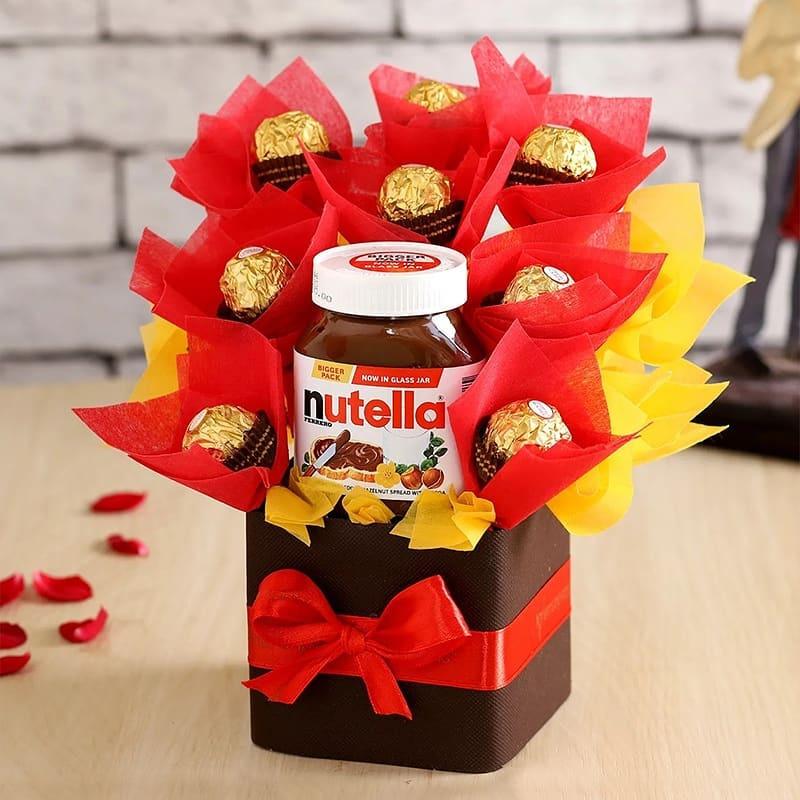 These hampers by Ferns and Petals are trending for all the good reasons! Check it out if you know that your better half has a thing for flowers and chocolate altogether!
Gift Perfume that Smells Like a Chocolate
Just like flowers and chocolates, girls are fond of exotic and chocolate dipped fragrances. Thereby we have picked the perfumes that have fragrance akin to the chocolates. Try these!
Gift Black Orchid Perfume by Tom Ford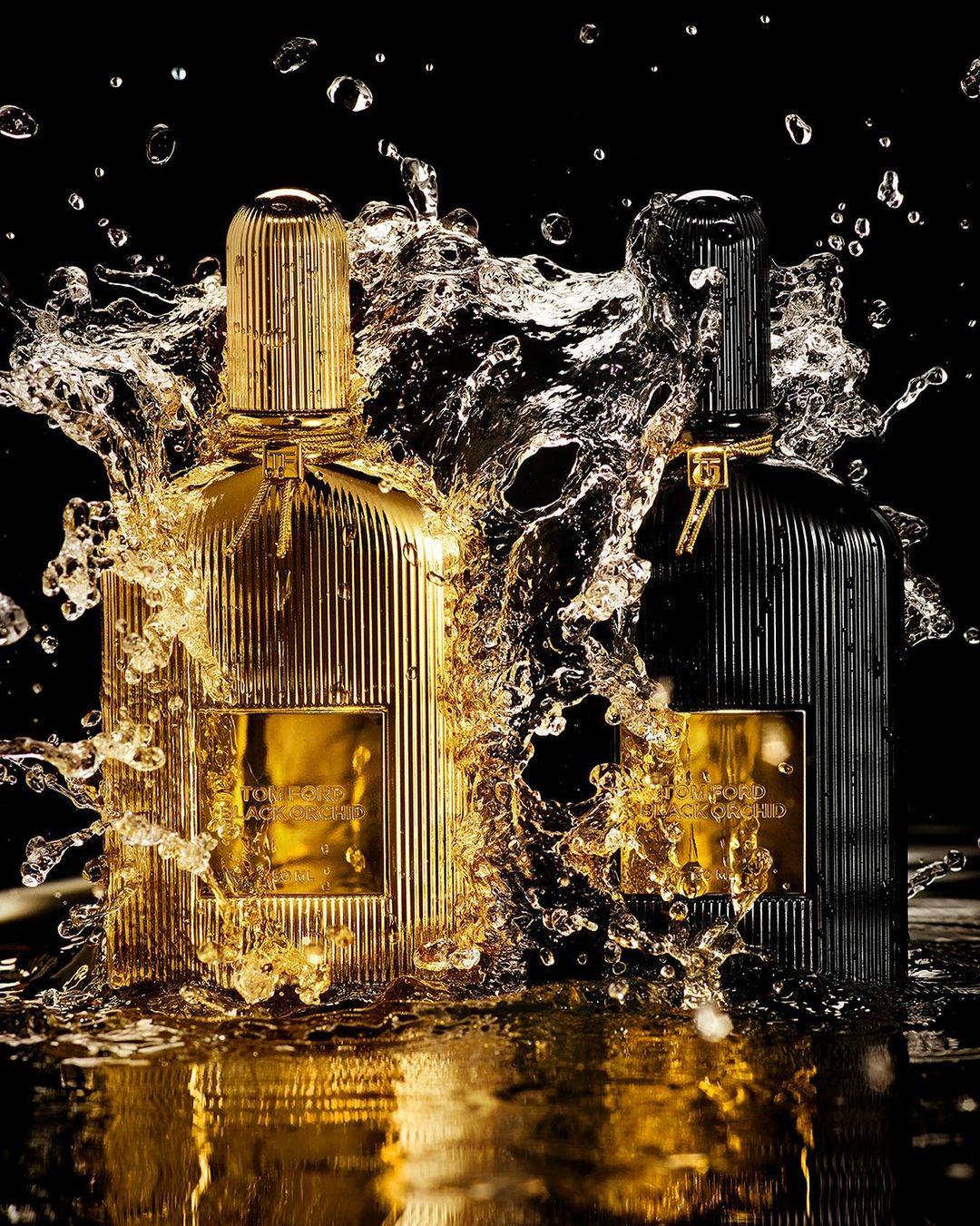 Image Credits- Tom Ford Beauty
The new Black Orchid Perfume heightens the iconic sensuality of Tom Ford's original fragrance – revealing a magnified signature of ylang-ylang flowers dipped in golden rum. This blend of flowers and rum is similar to a chocolate flavor. It has a unisex fragrance chocolate, woodsy, and floral.
Gift Chocolate Greedy Perfume by Montale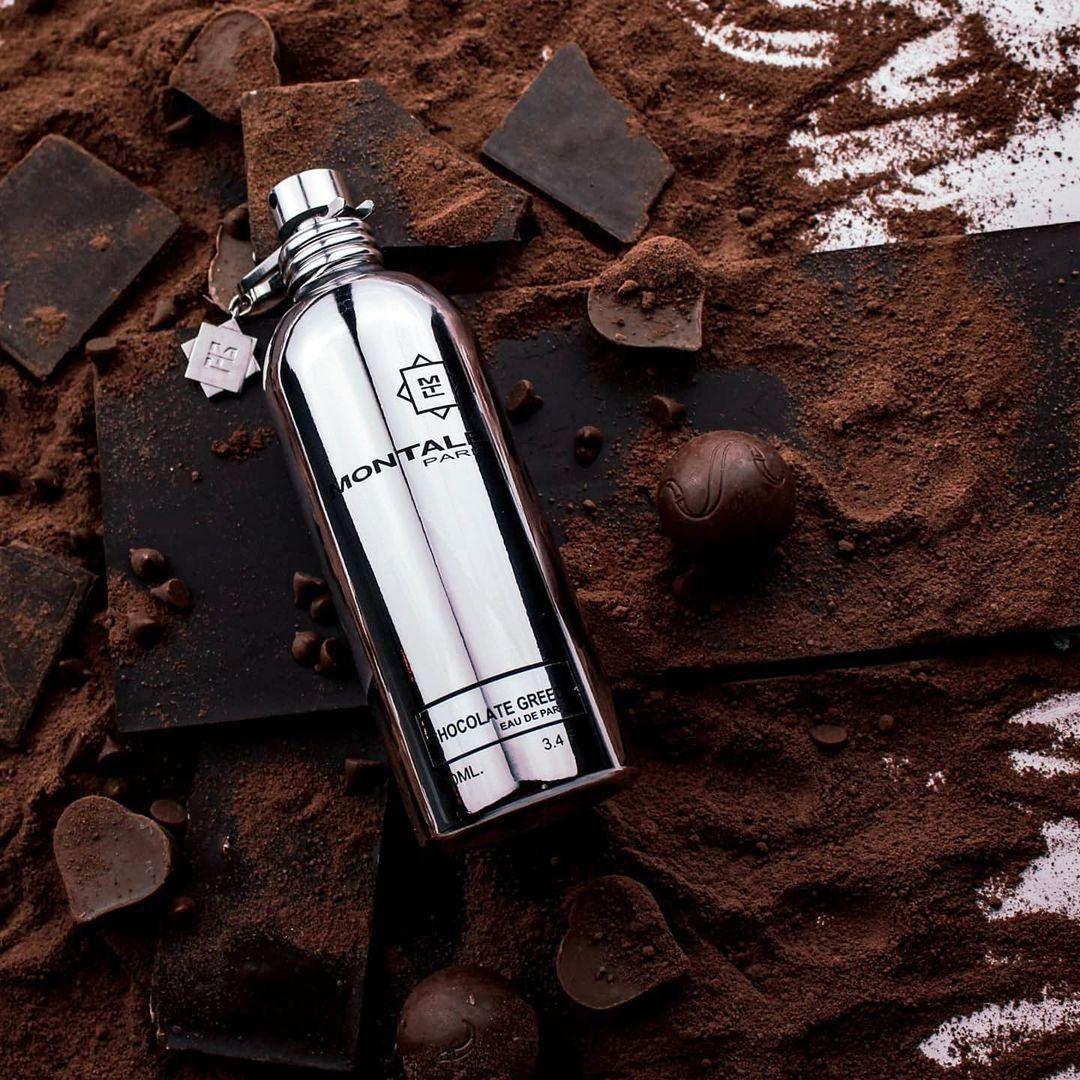 Image Credits - Montale Paris
Further, Chocolate Greedy by Montale combines the dark and the creamy aspects of chocolate. It is exquisite, subtly gourmand skin scent which is delicate, enveloping and sensual.
Gift Tea Hampers with Hints of Chocolate
Gift Gorden Smith Blend by Luxmi Teas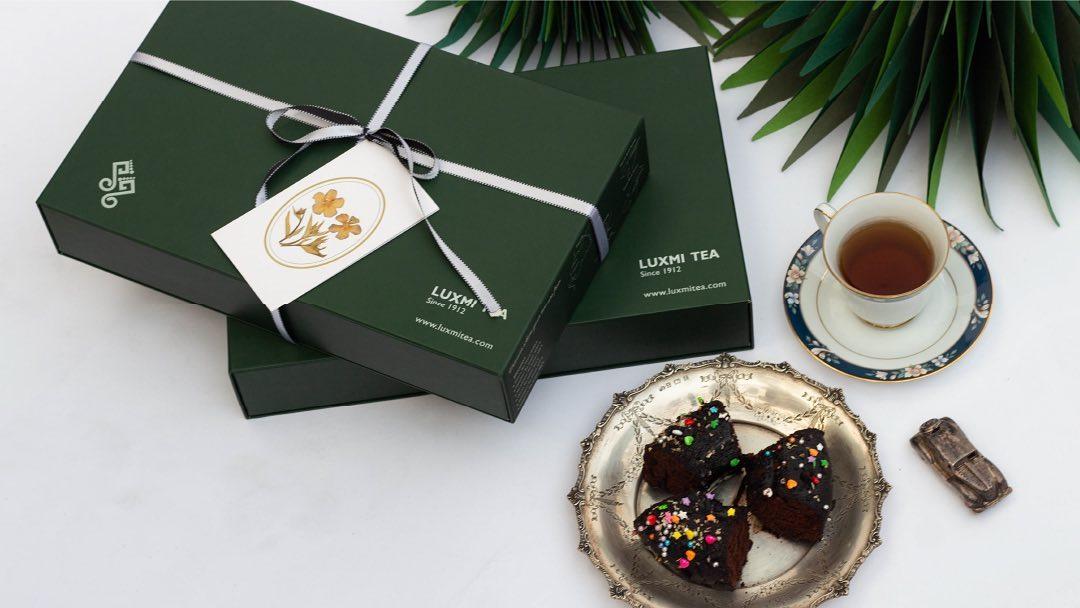 This blend is a tribute to the Smiths' legacy since 1864. This blend is a selection of finely plucked and orthodox processed long leaf tea,
giving you a dark and aromatic cup. The Tasting Notes: Bold, malty, sweet caramel with hints of chocolate.
With chocolates say 'I Love You' in a way that is remembered for years to come. We hope that you liked these uber-chic & creative ways to give chocolates. You can also gift Chocolate candles and chocolate face mask and chocolate butter cream to add variety.
Do let us know about what did you pick for your Valentine below.