20 Chocolate Wedding Cake Designs That Will Make You Crave for Some Sinful Indulgence
Joey doesn't share food. But when it comes to weddings, you will be sharing your wedding cake with all your guests. So here are different cake styles and ideas to help you pick the perfect chocolate wedding cake that impresses your guests.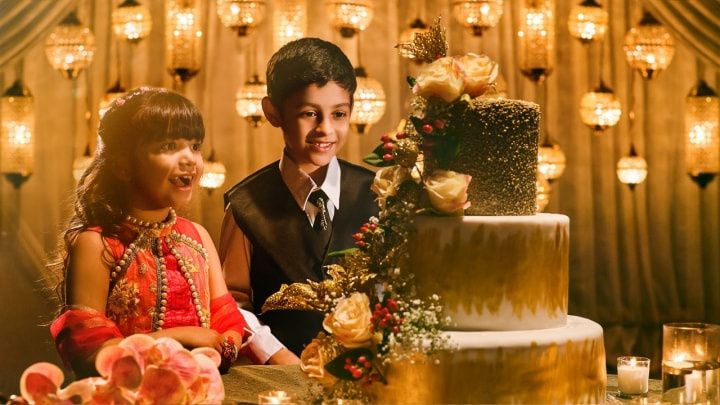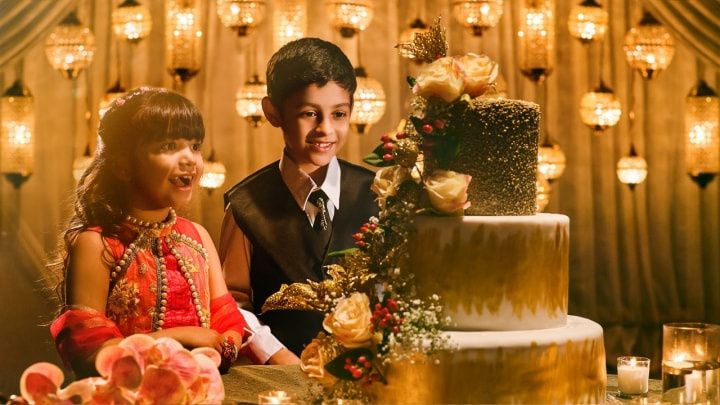 Have you popped the question already and planned your wedding during Valentine's Week? If so, why not incorporate the different celebratory days like Rose Day, Propose Day and Teddy Day into your wedding? How to do that, you might ask. Well, let's start with Chocolate Day. Get a chocolate wedding cake for your festivities. Choose one - engagement, wedding or reception - and devour in the chocolaty fun of an ooey-gooey cake. Read on to know which designs and styles you should get it in for your wedding day.
1. Semi-naked Chocolate Wedding Cake Designs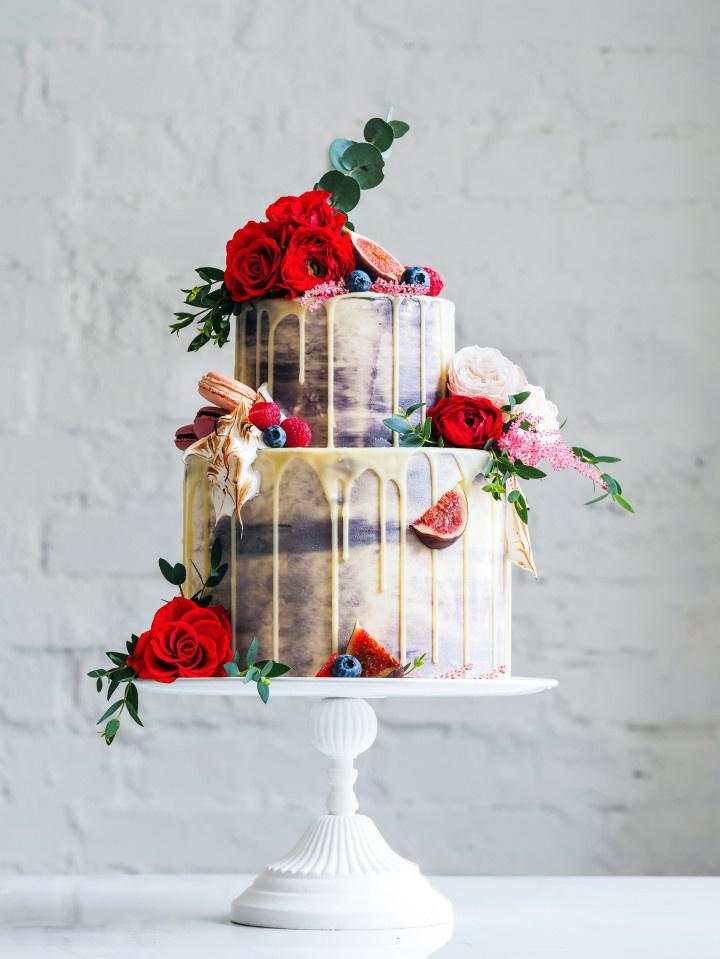 A semi-naked cake is one where the icing covers the cake in an unfinished manner. A drip cake is where the icing of the cake seems like it is dripping, even though it is set in place. This cake combines the best of both worlds with a chocolate-flavoured cake and white chocolate dripping and presents you with an irresistible creation. Fresh flowers, fruits and macaroons only heighten the visual experience. Opt for something similar for your reception party.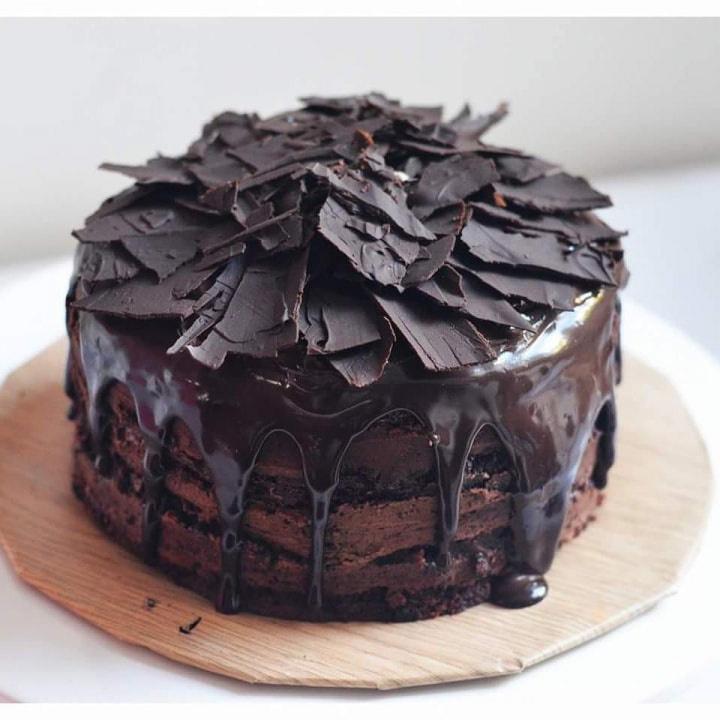 Death by chocolate - is what comes to mind the moment you lay eyes on this cake. the semi-naked impression, dripping chocolate and chocolate flakes make it a perfect selection for the chocolate-loving couples who are looking for ways to include chocolate into their wedding.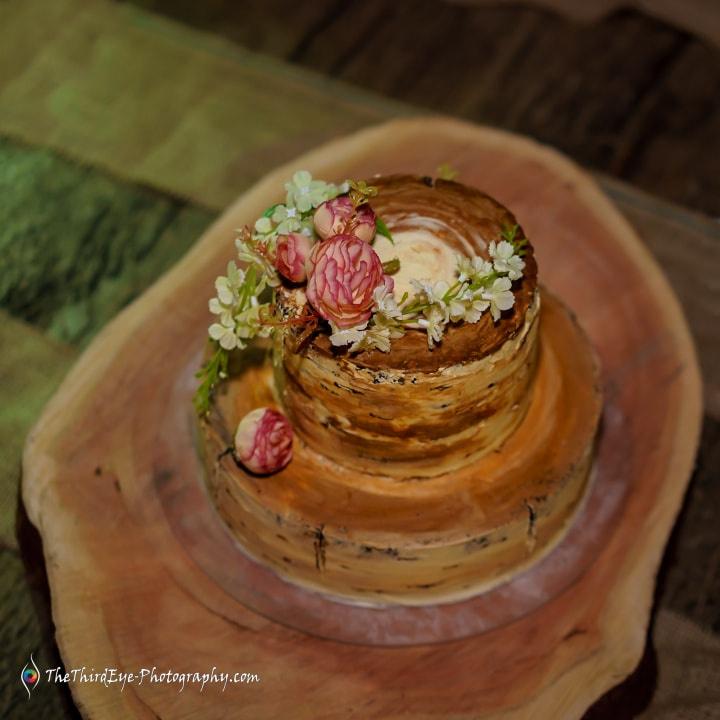 Love chocolate by don't want an overdose of it? Balance it with coffee flavoured icing. Though you can choose any flavour, opt for the tried and tested ones that go best with chocolate. The use of fresh flowers simply brings this one to life. Which chocolate cake are you betting your life on?
2. Fondant Chocolate Wedding Cake Designs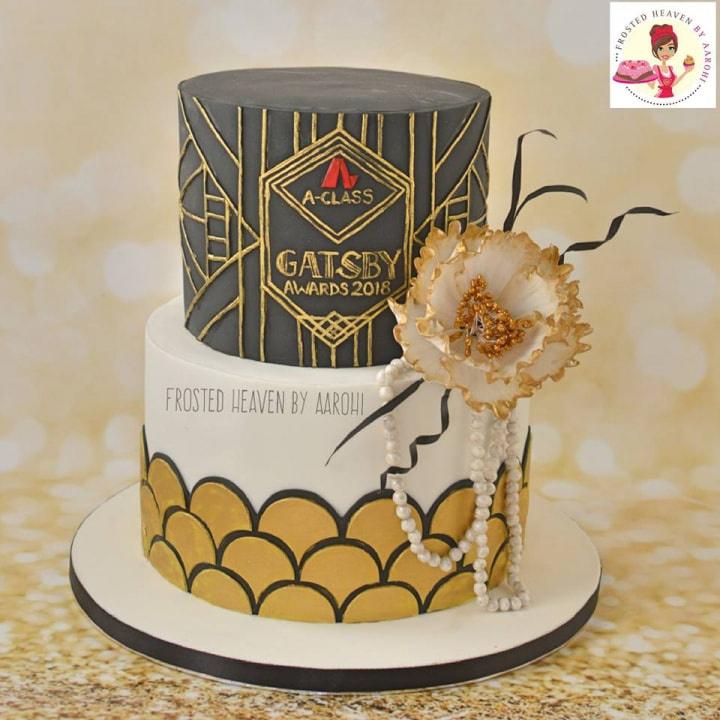 If you are having a themed wedding, you deserve a themed cake. This one here flaunts 'The Great Gatsby' theme with the Gatsby panache. You can get a custom-designed cake for your Sangeet or Mehndi ceremony.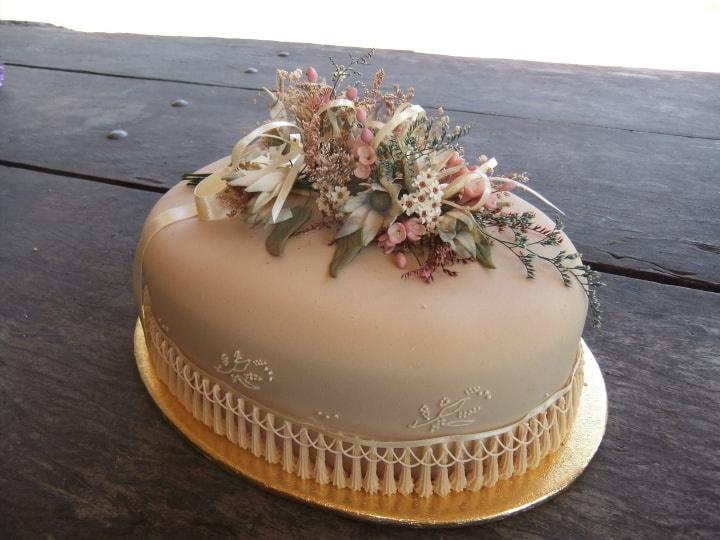 We can't begin to describe the elegance this cake carries that might even give your bridal lehenga a run for its money. The lace-like artwork on this milk chocolate looks fabulous and the addition of fresh flowers make it even posher. Bring out this delightful cake on your reception and impress your guests.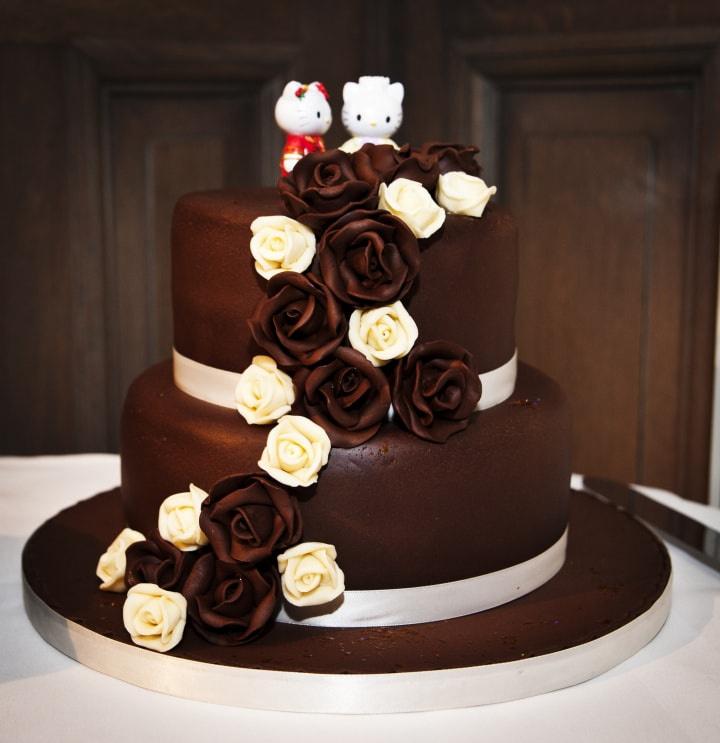 How about a multi-tiered chocolate fondant chocolate cake? Sounds a bit too much? Not for the chocolate connoisseurs. If you're also infected by the Japanese craze of Hello Kitty, you'd love such cake toppers. The best part? You can eat the flowers as they're made out of fondant. So at your wedding, dig in!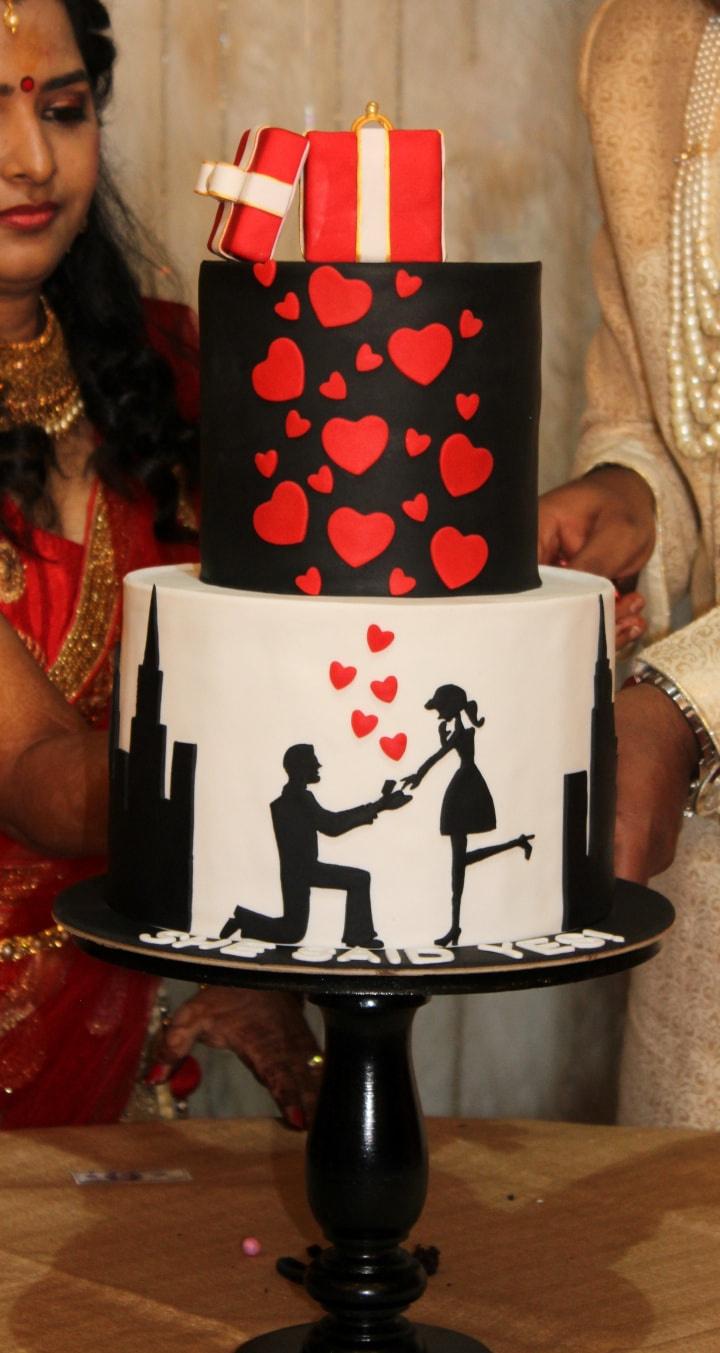 Perhaps this engagement cake will help seal the deal if it hasn't been already. Themed on a proposal, this cake is perfect for your engagement ceremony.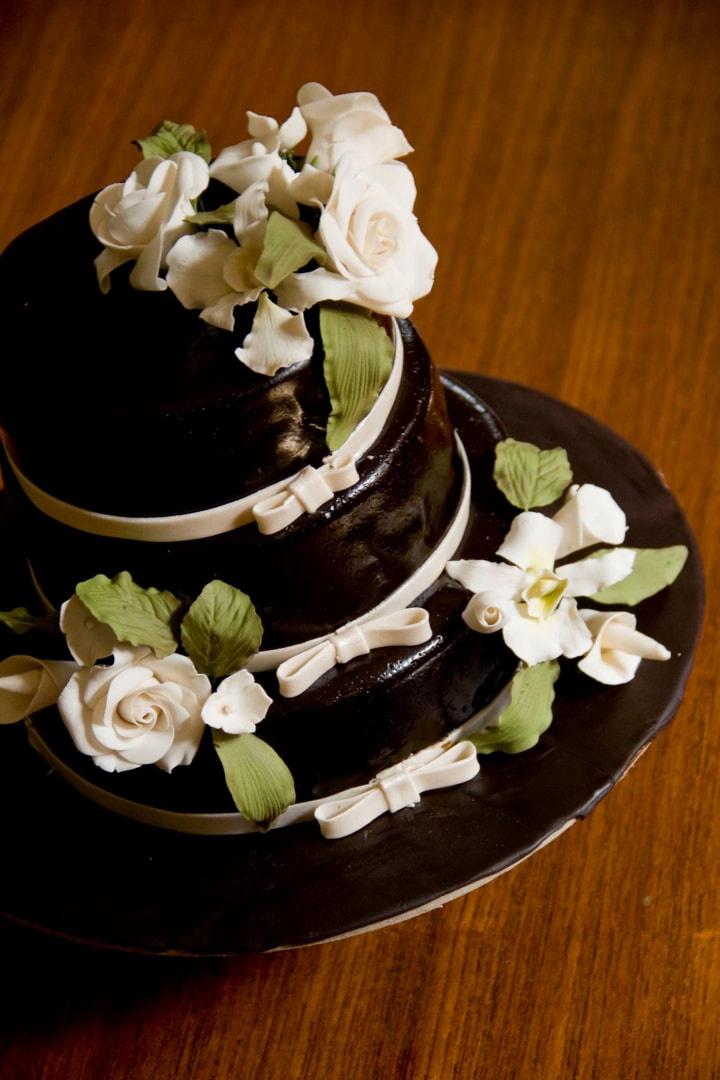 How would like to engorge a dark chocolate cake? If that's your pick, then this chocolate cake is just the one for your wedding. Imagine how many people would you be giving a sugar rush with this one.
3. Drip Chocolate Wedding Cake Designs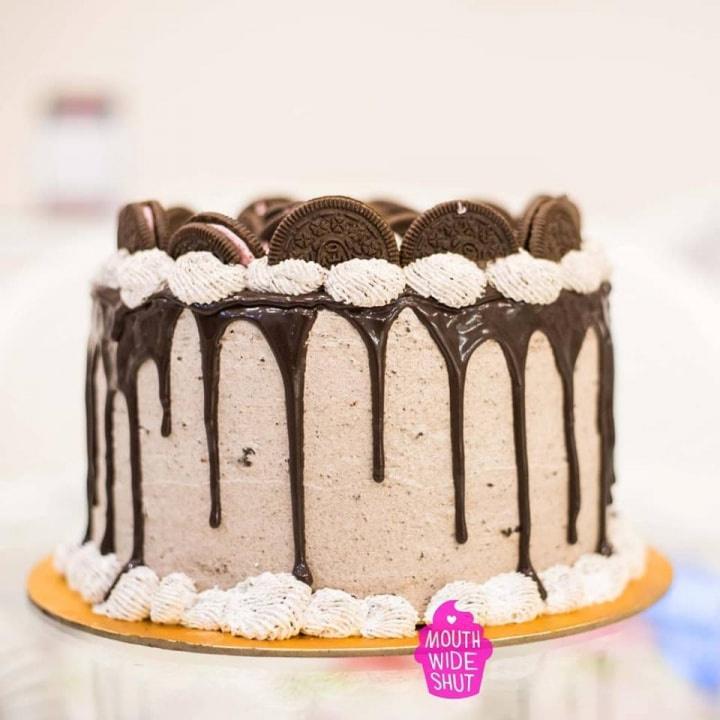 Doesn't the dripping chocolate make this oreo cake even more drool-worthy? The light flavoured icing and inviting Oreos surely look tempting. So, are you picking an Oreo chocolate wedding cake?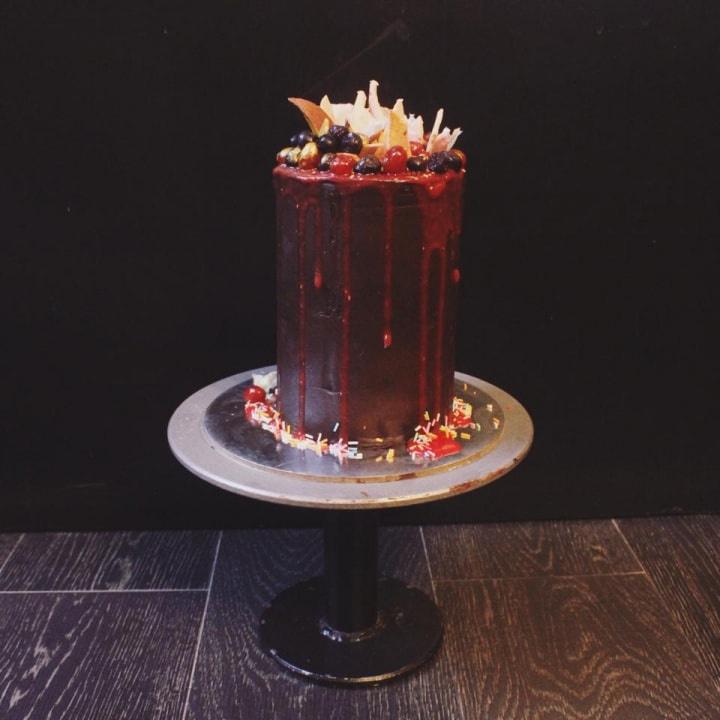 A fruity drip cake! If lots of fruits on a chocolate cake tower with sprinkles around and raspberry sauce dripping if your idea of an engagement cake, you have found the one.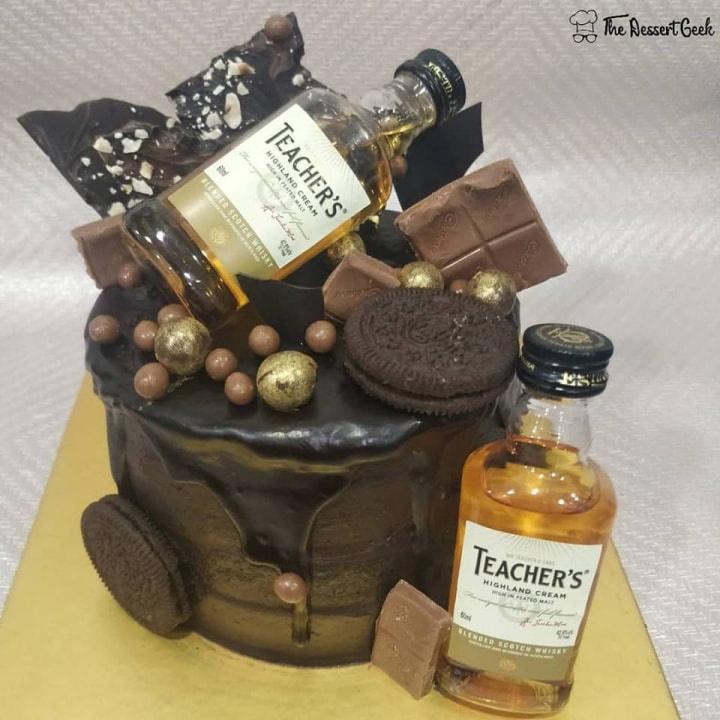 If you want to dedicate a cake to your SO on your cocktail night, do it with alcohol-infused alcohol themed chocolate wedding cake. You can even get it decorated with alcohol-infused mini chocolates.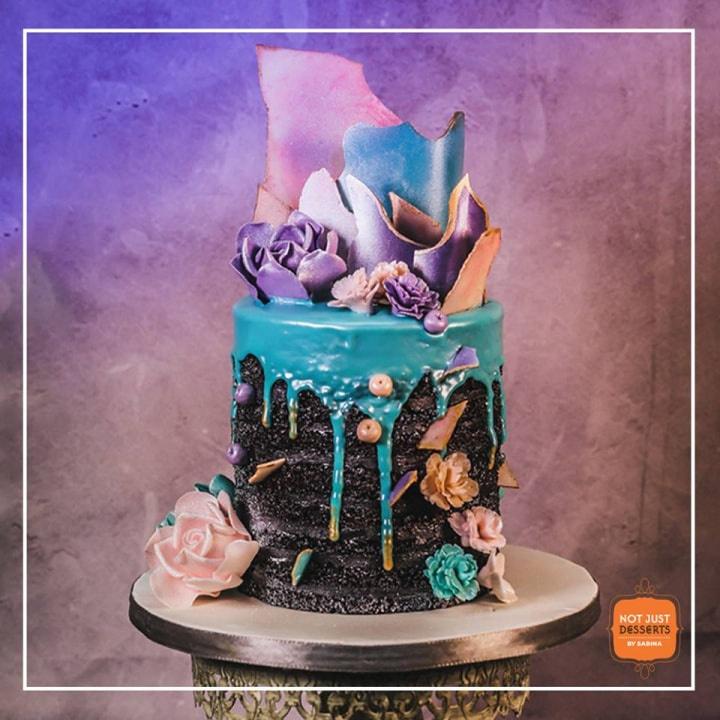 Is it getting too dark with everything chocolate? Add a pop of colour to your cake with the icing and other decoration items like coloured chocolate, berries and flowers.
4. Statement Chocolate Wedding Cake Designs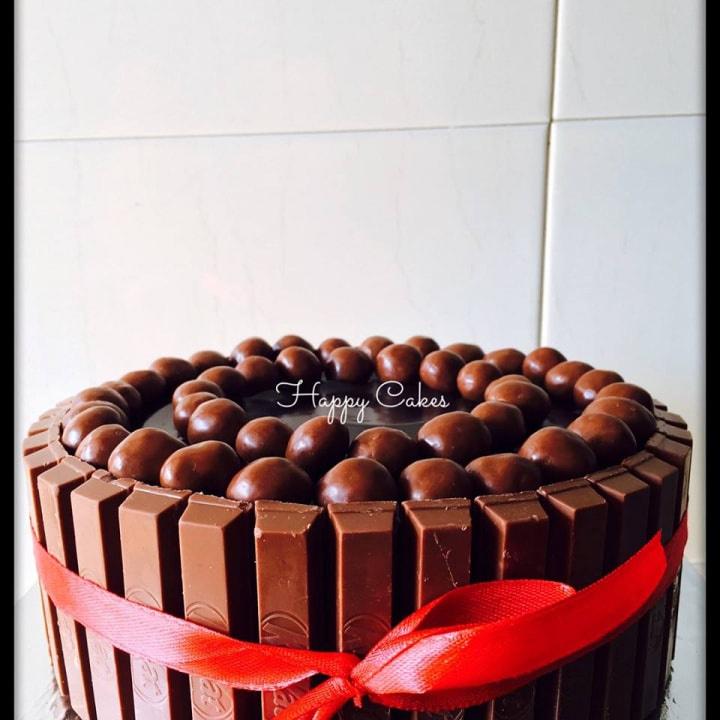 Choose KitKat cake for your first anniversary, might we suggest. Reminiscing about your chocolate wedding cake, the two of you can create new memories surrounding it.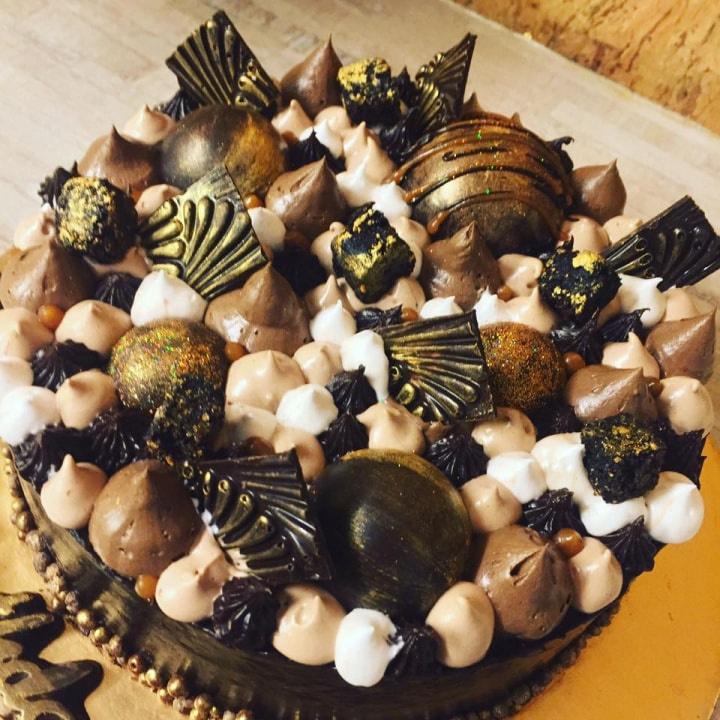 If you want to show how you're one in a million, like the perfect pearls in the ocean, you can go for such a sea-shell themed cake to symbolise that. Add oodles of cream, rum balls, broken chunks of chocolate and some edible gold paint to make it larger than life.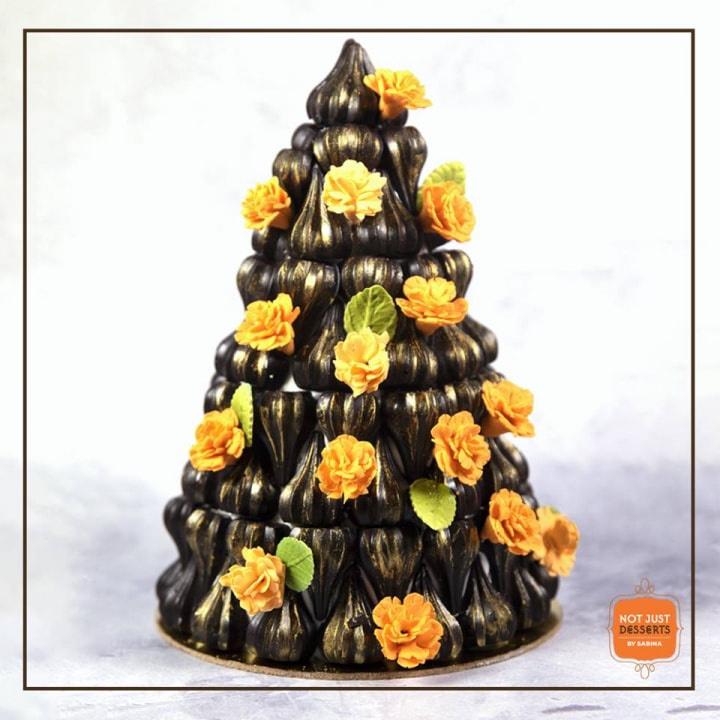 With Kiss Day, right around the corner, a Hershey's Kisses-inspired chocolate cake would be perfect for your wedding functions. You would be subtly celebrating Valentine's week with your beloved with such a cake.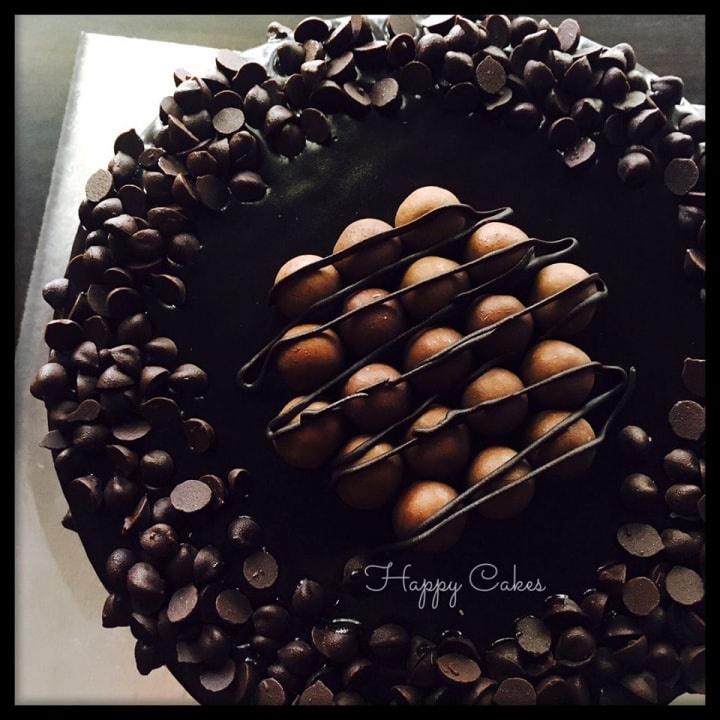 Gives you chocolate cravings, doesn't it? This choco-chip loaded cake makes for a sinful indulgence, even on a wedding function. You might have to cut back on sugar and calories with the rest of the items you consume that day.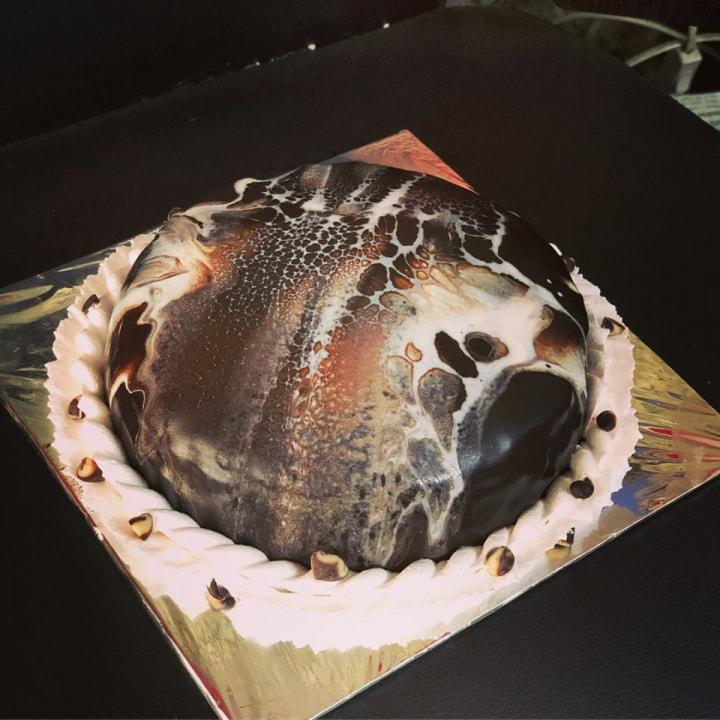 A marble icing on a chocolate cake is as heavenly as it gets. It just looks like a huge rum ball we can wait to dig our sweet tooth in. Tantalise your senses with this cake design on your reception.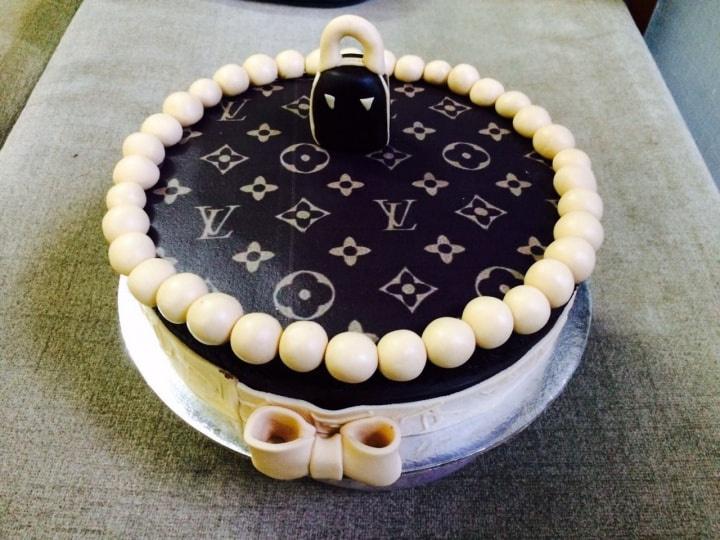 A printed cake is another fantastic idea you can opt for. You can give the bakery one of your wedding pictures and get it printed in edible ink. The result is sure to look mindblowing.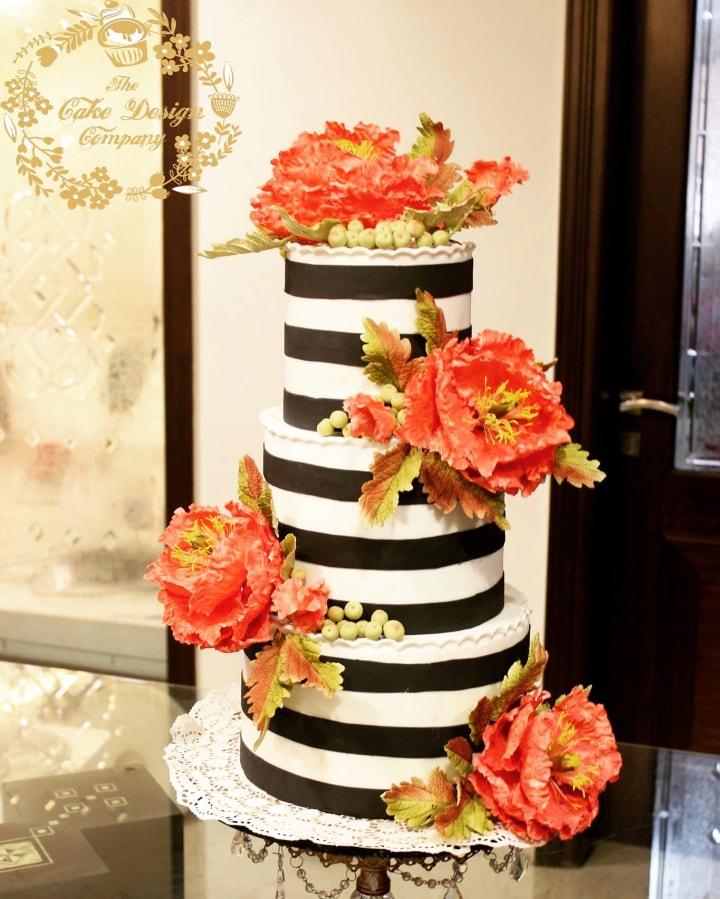 Looking for a black and white cake? Do it with strips of dark chocolate and white icing sugar, and voila! You've got yourself a cake that exudes vintage feels. Add some berries and flowers for a dose of colour.
5. Chocolate Wedding Cake...Not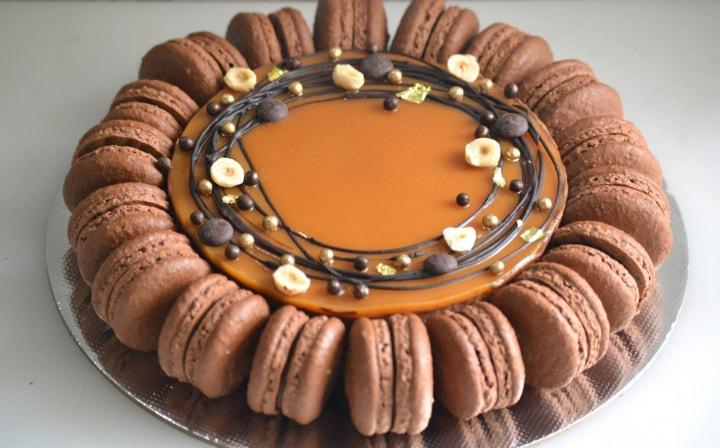 Many people might want to avoid the cake and look for alternatives instead. For them, we have the perfect option of caramel-glazed chocolate cheesecake decorated with sides of macaroons. A cake that packs minimal opulence and yet manages to look so magnificent is the kind you should have at your wedding.
After looking at all these ideas, we're sure you might feel a little overwhelmed, a little confused and looking for your baker to save you. Well, you should definitely have a sit-down with them and figure out which chocolate cake will suit your wedding.
Have questions? Write to us in the comments below.