List Of Sweets In India For Your Wedding Guests' Sweet Tooth
What is a celebration without some mithai?  We have curated this list of sweets in India that you can offer at your wedding.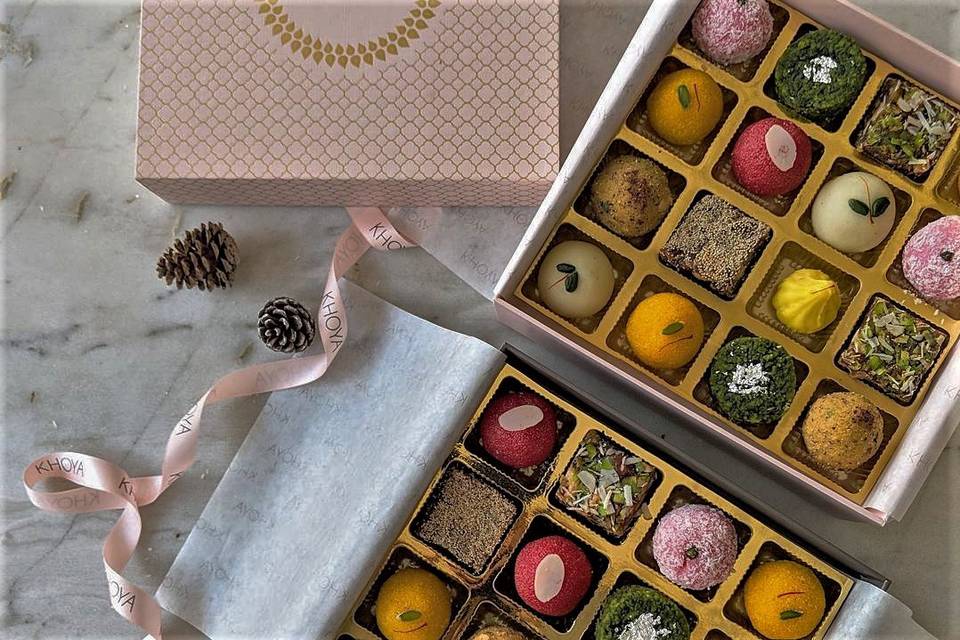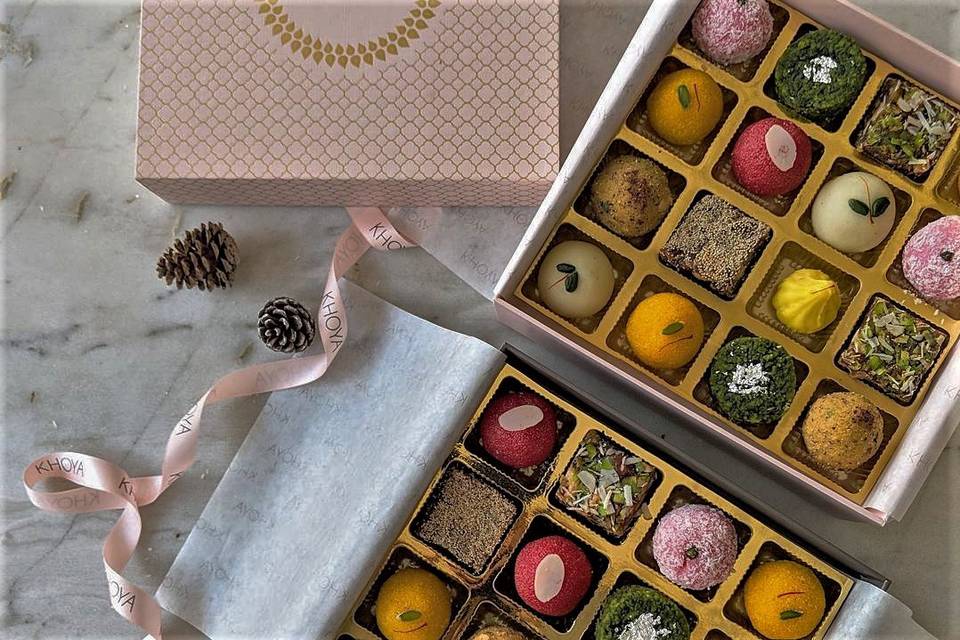 Image Courtesy: Khoya Official
No celebration in India is complete without some sweets! It is a well-known fact that us Indians have a big sweet tooth and we just need a reason to pop open a box of mithai to celebrate any occasion. Weddings, being one of the biggest celebration events in our society, have an enormous spread of sweets that are highly looked forward to by the guests. To help you cater to the guests' sweet tooth and offer them a wide variety of sweets, we have put forward a list of sweets in India that you can serve your guests during the wedding.
1. Popsicles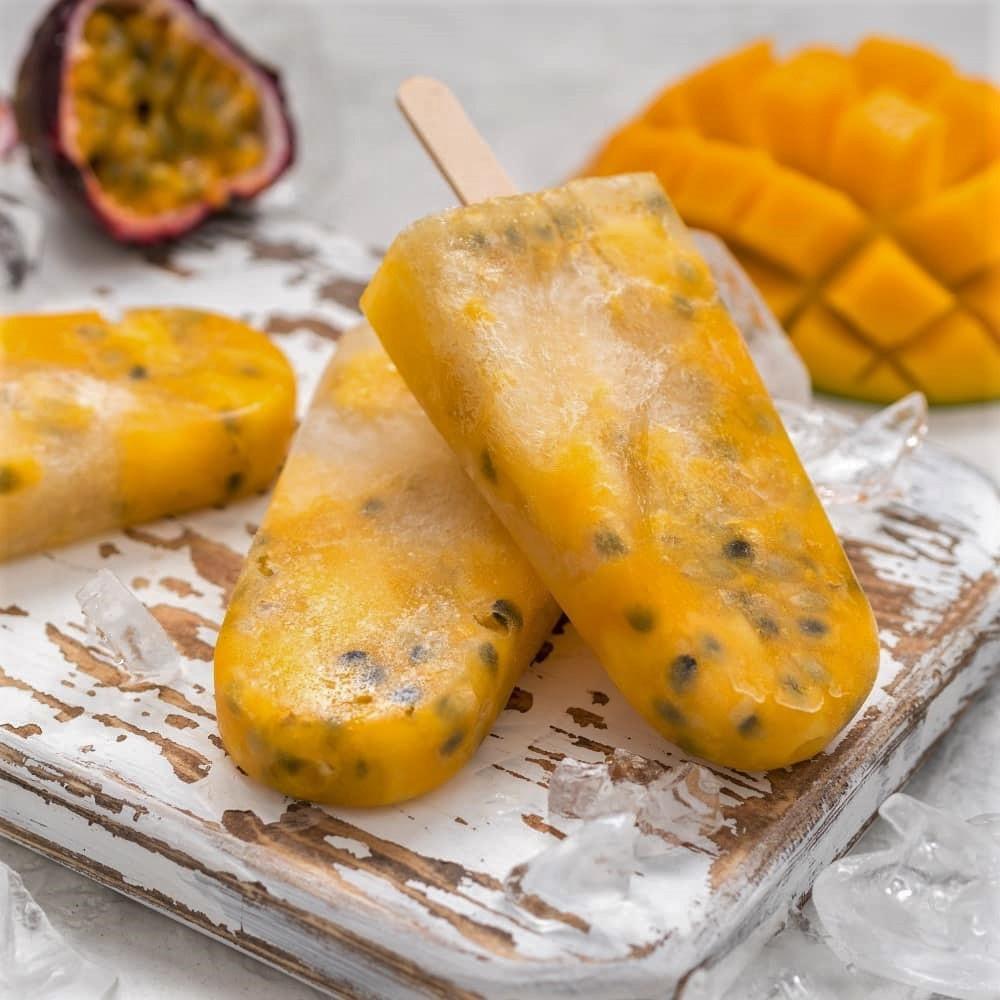 Image Courtesy: Food Hall India
Popsicles remind us of our childhood days when we would get one after a tiring day of school. They look bright and colourful and it's always fun slurping onto one. Popsicles in bright colours using different seasonal fruits are sure to bring the child out in all your guests. Ice cream, in general, falls under the list of sweets in India that all guests expect at weddings, whether in the form of a Kulfi or a popsicle.
2. Barfi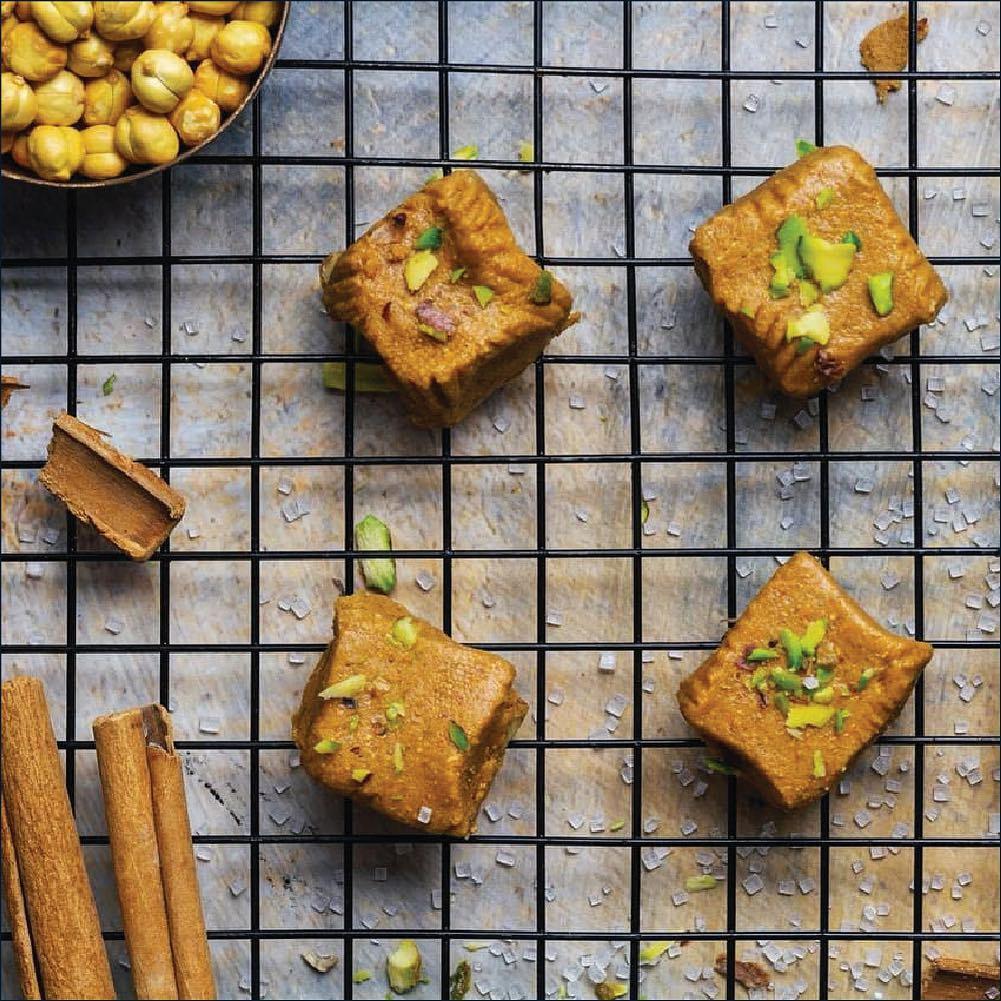 Image Courtesy: Khoya Official
Barfis made of khoya, nuts and other delicious ingredients are a quintessential mithai to keep at a wedding. A barfi is the simplest and one of the more traditional sweets that are loved for being so delicate, indulgent and easy to eat by hand. You simply cannot have a list of sweets in India without including Barfi!
3. Beetroot Laddu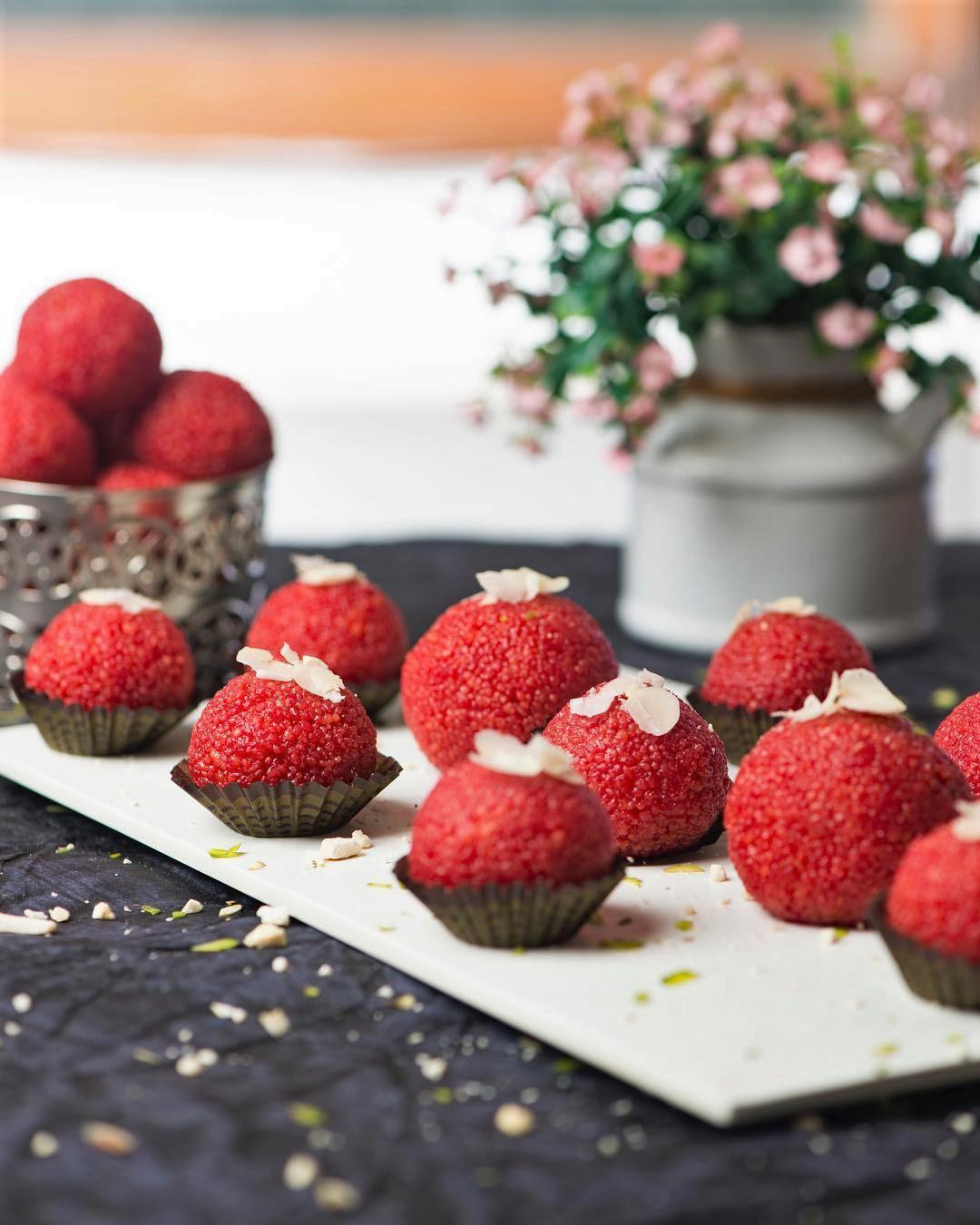 Image Courtesy: Khoya Official
To have the most extravagant and diverse spread of sweets on a wedding, you will have to include sweets that are far from the usual and have an element of uniqueness to them. You can include interesting options like this beetroot laddu that your guests will love to try and will make them appreciate your efforts to go the extra mile.
4. Chandrakala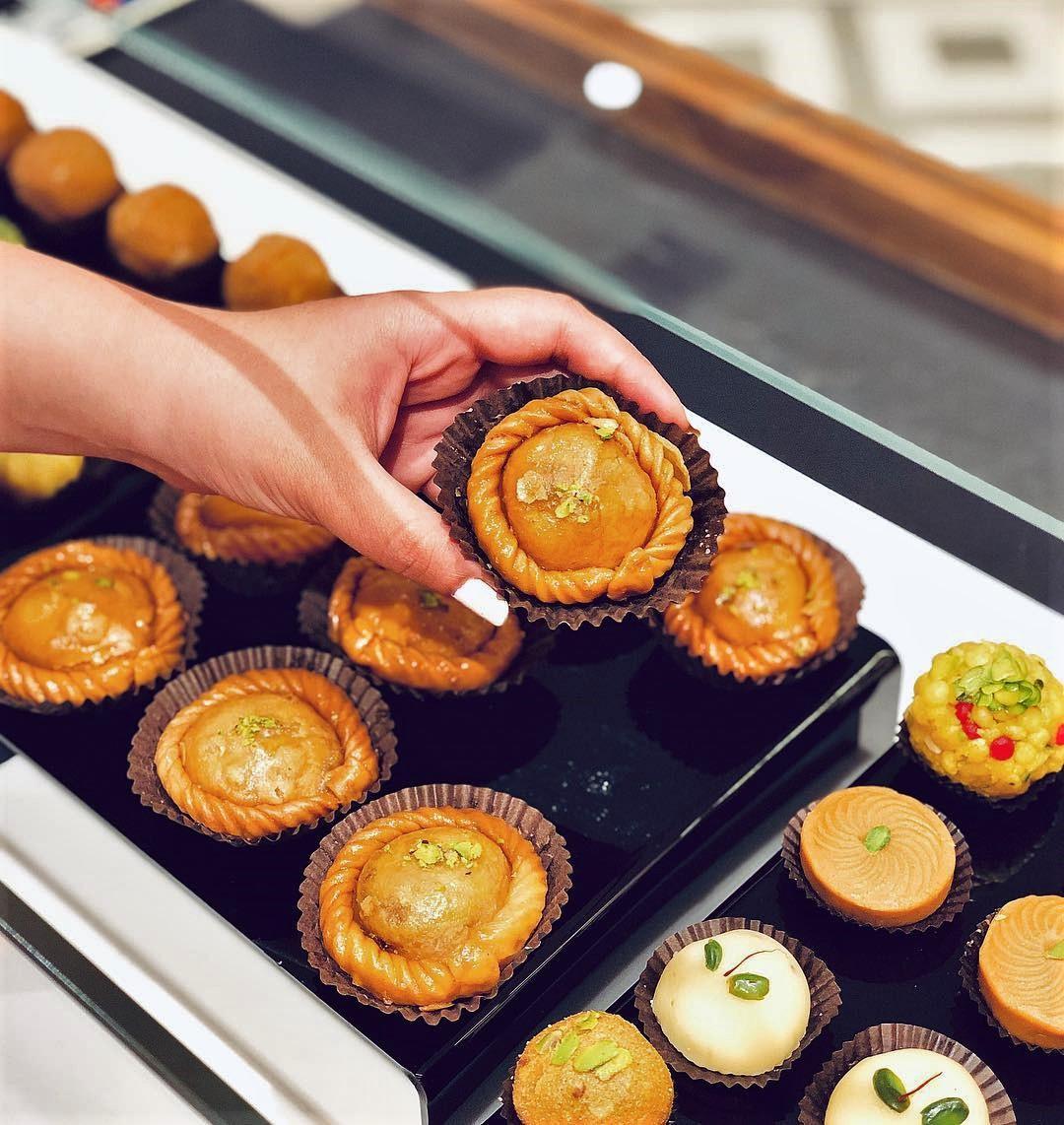 Image Courtesy: Khoya Official
Next, on our list of sweets in India, we have Chandrakala, a north Indian sweet dish with an outer layer made of dough and stuffed with nuts, khoya, coconut etc. This sweet is similar to a Gujjia and gets its name from its shape.
5. Chocolate Barfi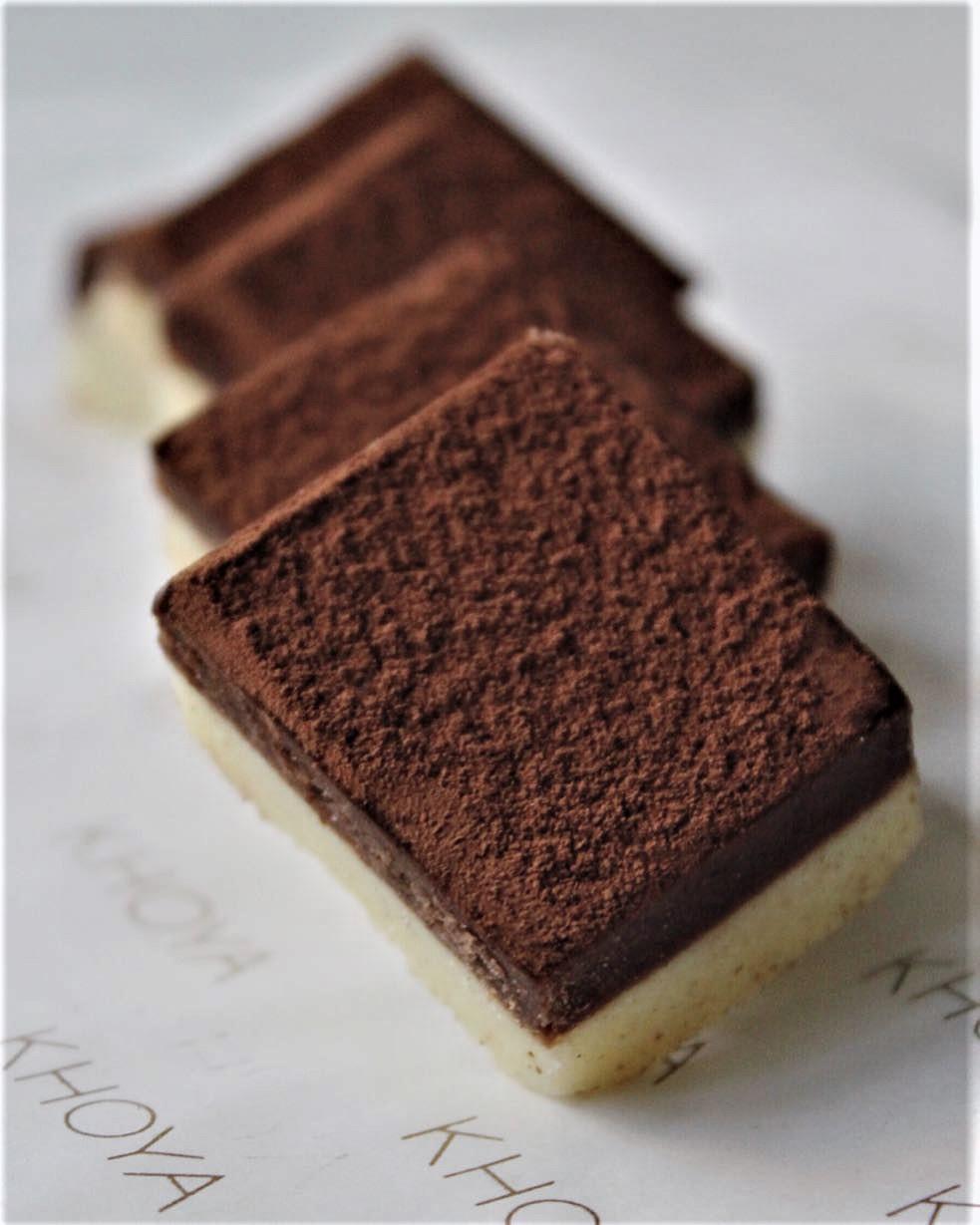 Image Courtesy: Khoya Official
Barfi is a traditional Indian sweet and chocolates are a favourite among the younger generation. Combine the two and you get chocolate barfi, we don't think there's anything else that can please people of all age groups the way a chocolate barfi can.
6. Kesar Modak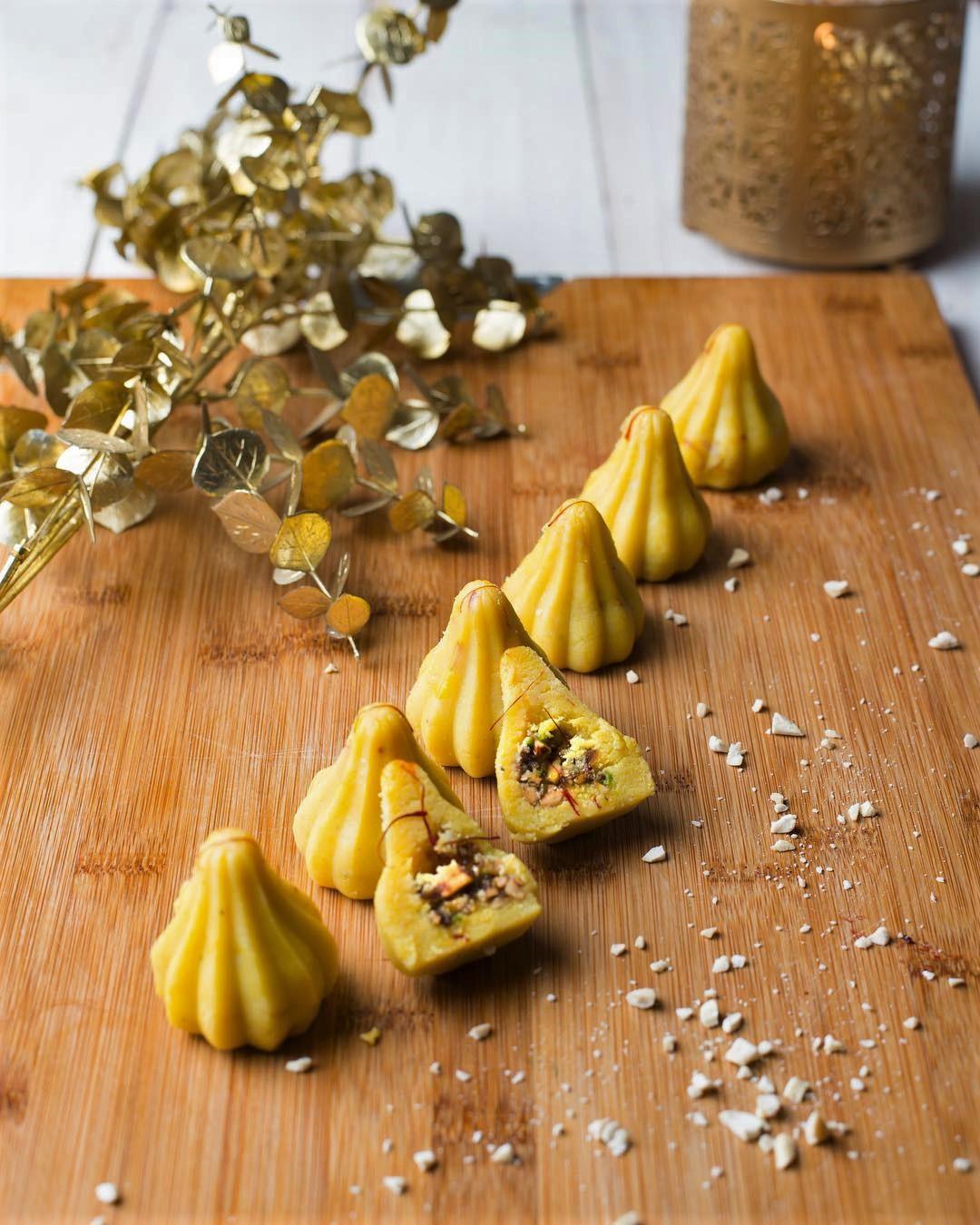 Image Courtesy: Khoya Official
Modak is the quintessential Maharashtrian sweet, which is especially popular during the festival of Ganesh Chaturthi and is also served during weddings. The use of saffron and the abundant amount of dry fruits add an element of luxury to this modak and is sure to keep your guests wanting for more.
7. Mango Barfi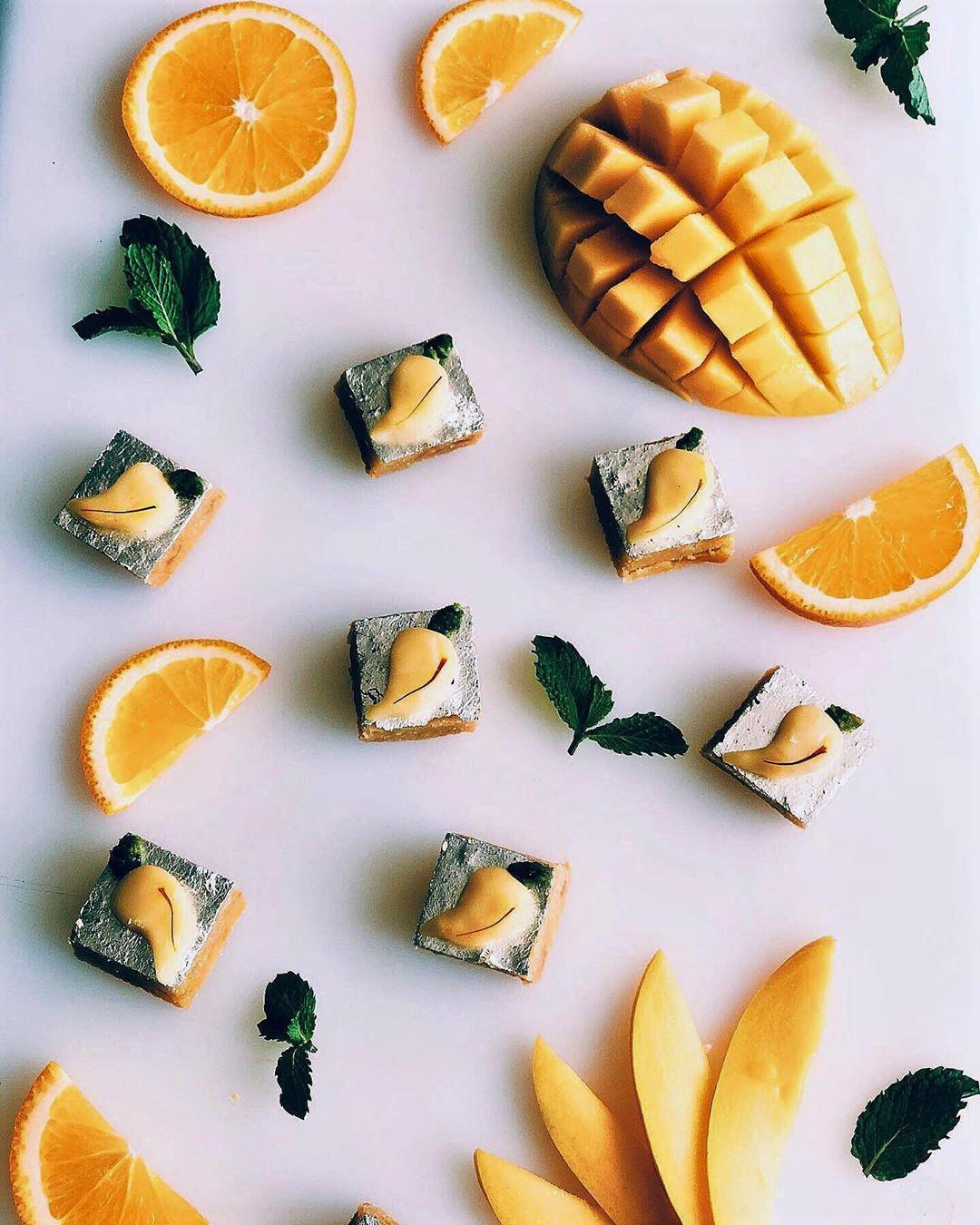 Image Courtesy: Khoya Official
The king of fruits, Mango, when in season, is another favourite of us Indians. Chefs all over the country experiment with different recipes by incorporating some mango into the meals. This mango burfi is another fine example of it and will be highly appreciated by the guests present at the wedding.
8. Milk Cake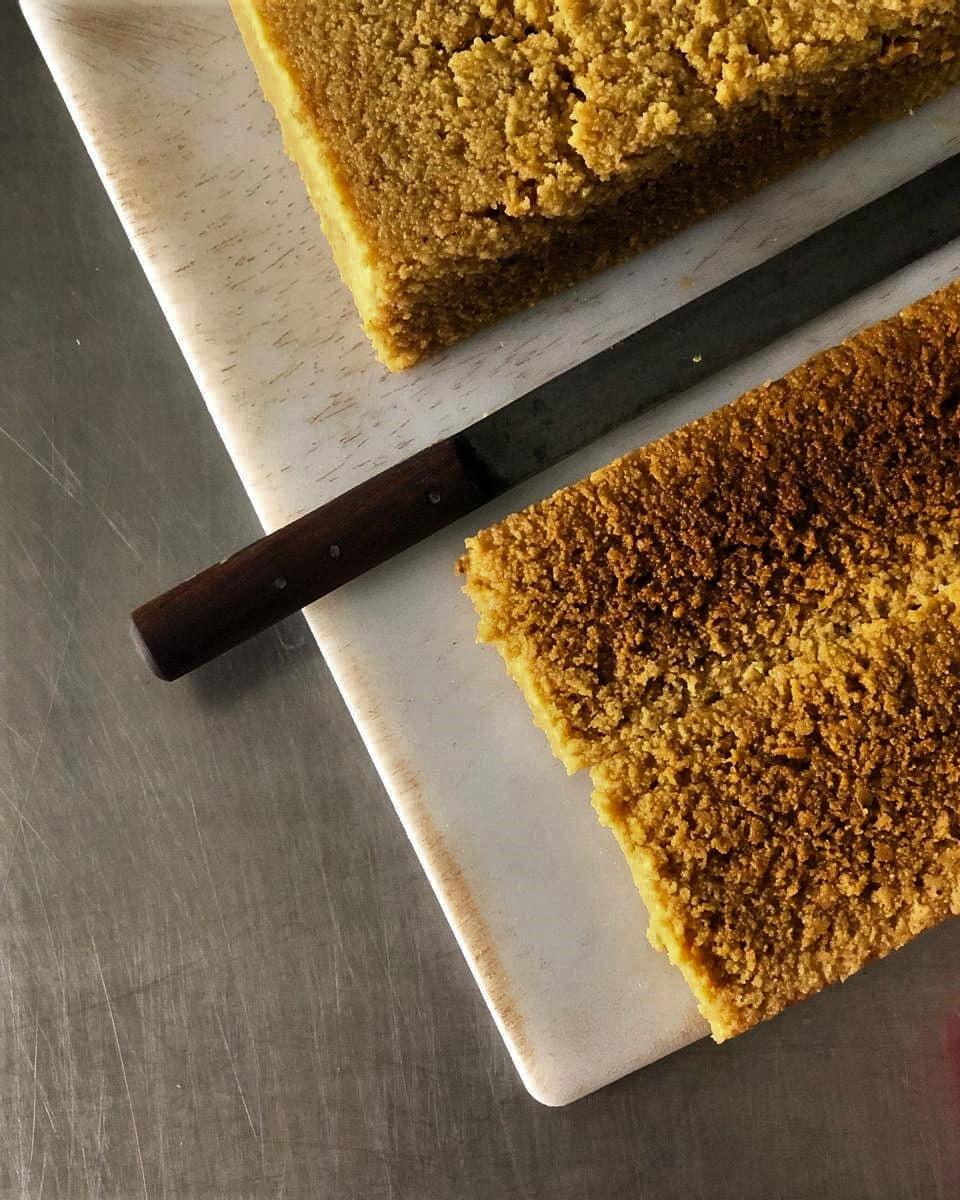 Image Courtesy: Khoya Official
Next, on this list of sweets in India, we have the traditional milk cake that is available in sweet shops all over India. It is a favourite amongst Indians for its sweet taste and a gooey and indulgent texture.
9. Peda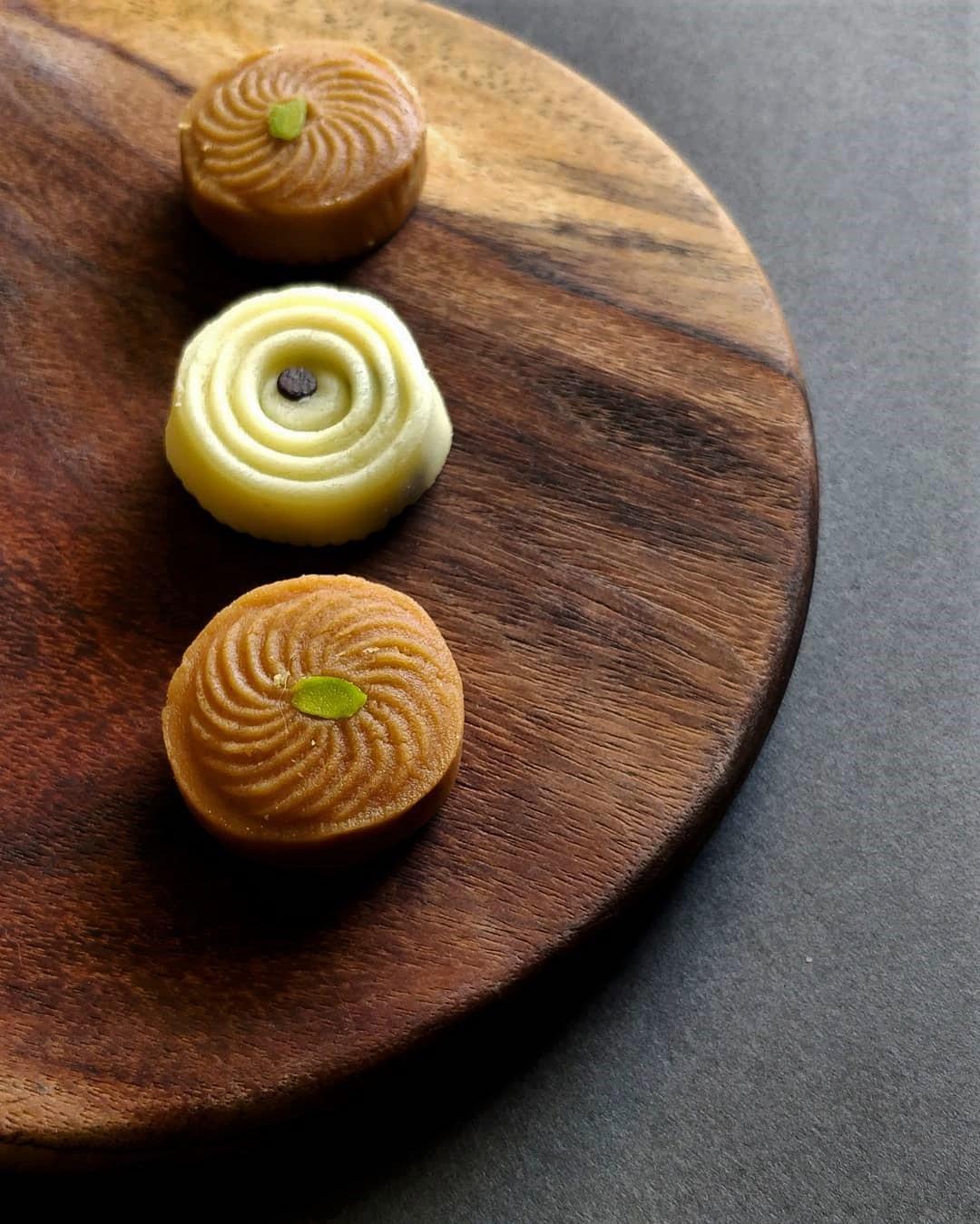 Image Courtesy: Khoya Official
The Peda is a traditional sweet dish that originated from Mathura in Uttar Pradesh and is a prominent part of sweets for any celebration. It is a thick and gooey sweet made from roasted khoya, sugar, cardamom and pistachios.
10. Besan Barfi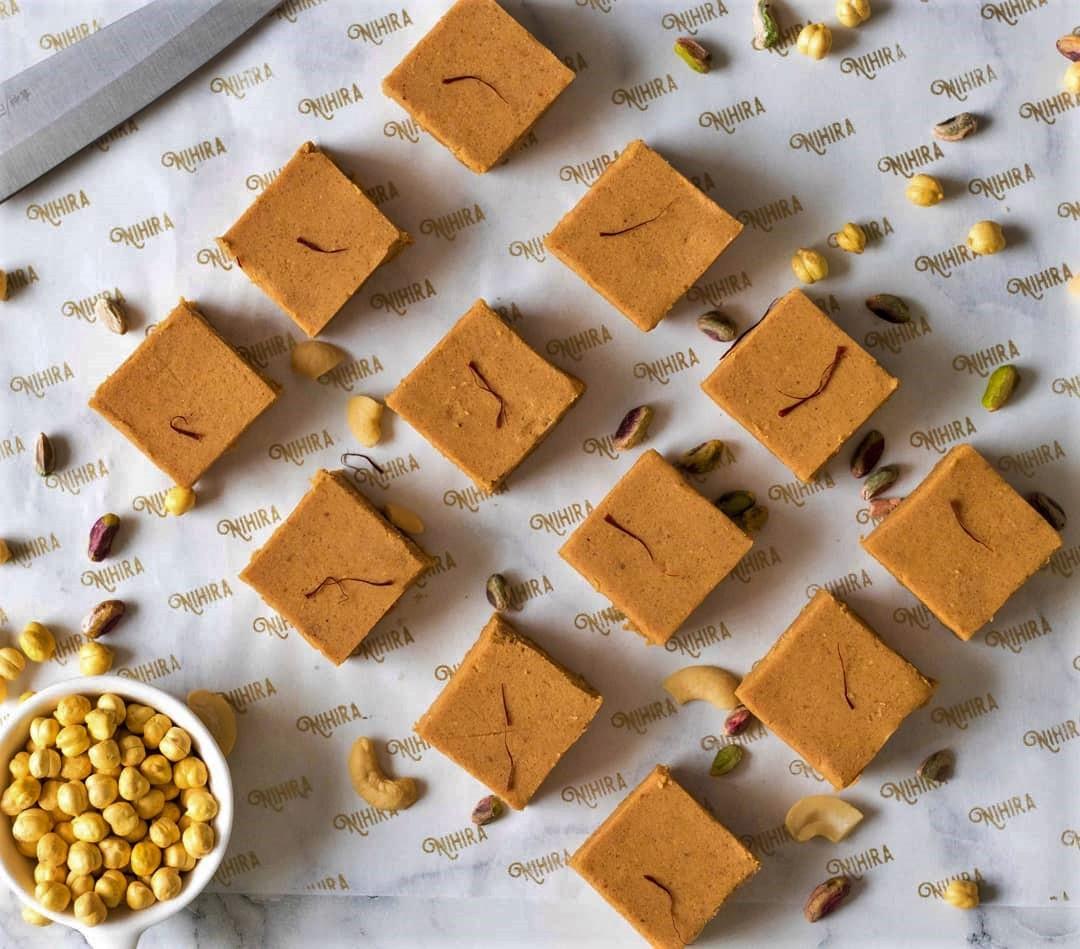 Next, on this list of sweets in India, we have the mighty besan barfi. The underlying fragrance of roasted chana dal and ghee makes this barfi irresistibly delicious and a popular option to be served during weddings.
11. Motichoor Laddoo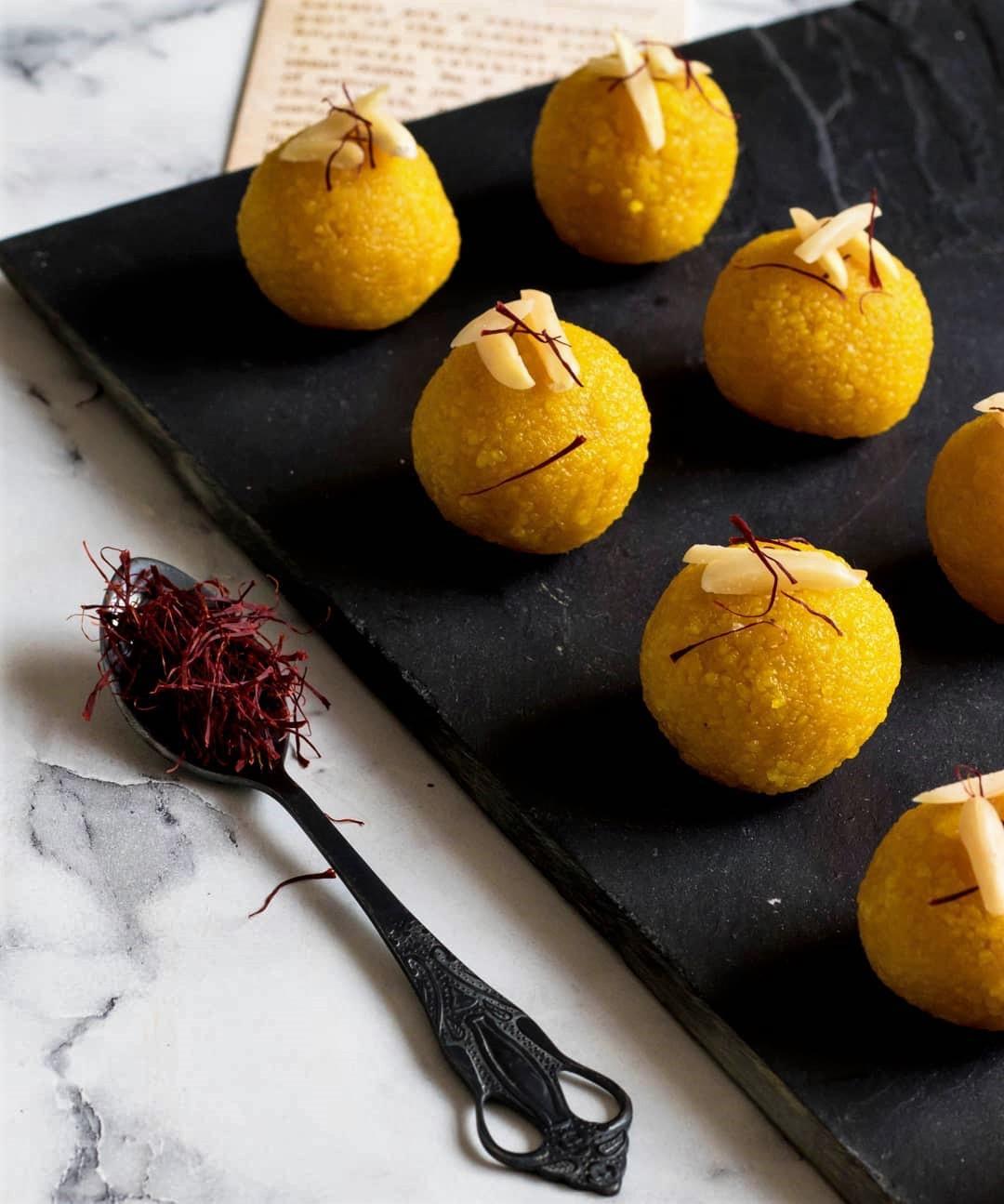 Laddoos with their funny-sounding name and big round shape is a sweet that brings happiness all around. They are super sweet, super indulgent and super cute. You've got to have laddoos to mark a celebration in India.
12. Lavender Laddoo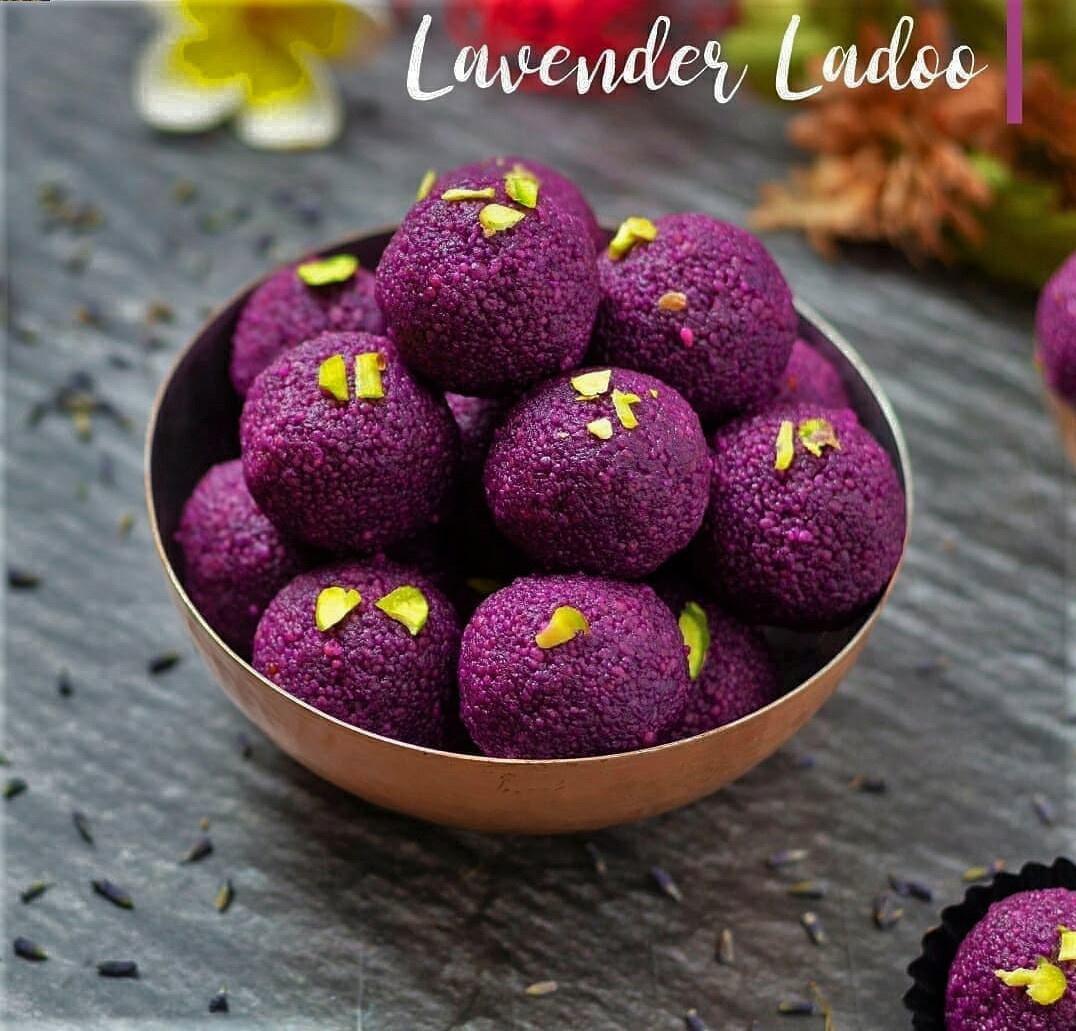 Laddoos are a big favourite when it comes to the list of sweets in India. Different fusions and different flavours blended with the traditional mithai are a big favourite amongst the guests at a wedding. Such a mithai like this lavender laddu is bound to grab the attention of the guests and people love to dry such unique creations at weddings. You can find these delectable treats and more at Nihira.
We Indians love our traditional Indian sweets and they are a big part of the wedding celebrations. To make your guests truly quench their sweet cravings, we recommend you offer these quintessential tradition sweets along with some unique options to cater to the needs of everyone. We hope this list of sweets in India leaves you with plenty of ideas and helps satisfy your guests' sweet tooth at the wedding.
Tell us about the sweets which are an absolute must-have for your wedding!