How Sweet! Delicious Maharashtrian Sweets You Must Add in Your Wedding Menu!
Can you imagine any happy occasion without sweets? From engagement to reception, every wedding event is celebrated with sweets. So, here's a list of some exquisite Maharashtrian sweets to sweeten up your wedding menu!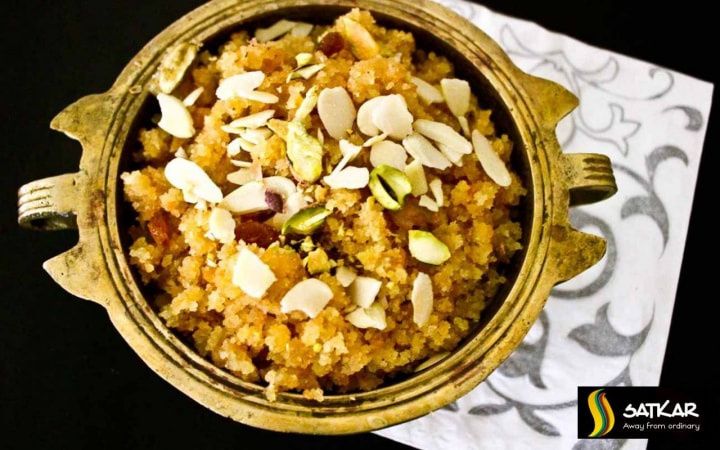 Mithai, Mishti or Madhurakillan…Indians simply love sweets and lots of them, especially at weddings! Whether it's a small homey event like "Mahuratham" in a Kerala wedding or a huge gala like the entry of Baraat at a Punjabi wedding, there is no celebration without sweets. Now that you've read about South Indian sweets and about certain sweets on a Bengali wedding menu, let us give you the list of delectable Maharashtrian sweets! Modak, Puran Poli, Shree Khand, Sandan…get ready for a sugary treat right from the land of Marathas.
1. Fried Modak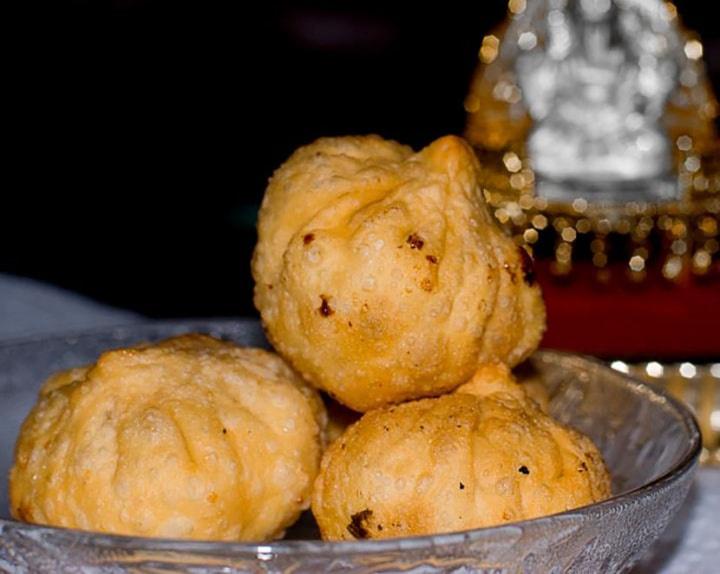 A hit delicacy during Ganesh Chaturthi, a Modak can never go wrong on any occasion especially weddings. Particularly a fried Modak is one of the favourite Maharashtrian sweets among people across ages. Deep fry small dumplings of flour stuffed with grated jaggery and coconut. You need to fry the stuffing before in oil or ghee and add a hint of cardamom for the lovely flavour. Serve Modak on your Haldi, Sakharpuda ceremony or to the Baraatis and watch your guests cheer in joy!
All you need is:
Flour
Jaggery
Coconut
Ghee or oil
Cardamom
2. Til Laddoo and Coconut Rava Laddoo

A popular phrase that people in Maharashtra say to each other while exchanging Til Laddoo is, "Tilghud ghya godd godd bola" …This means 'Let's forget the past ill-feelings and speak sweetly'. The perfect dose of sweetness to begin new relationships and start a fresh journey! Til (or sesame seeds)and Coconut Rava (or Semolina) Laddoo are the kinds of Maharashtrian sweets which are almost synonymous to festival and wedding sweets! Sauteed in ghee, an amalgamation of aromatic coconut, sugar and semolina- Coconut Rava Laddoo are mouth-watering balls of happiness that nobody would be able to resist! Similarly, when sesame seeds get married to jaggery, the resulting flavour is just a treat to every wedding guest!
Expert tip: A hint of saffron would enhance the flavours to a heavenly delight!
All you need is:
Sesame seeds
Finely grated Coconut
Jaggery
Sugar
Ghee
Rava or Semolina
Cardamom powder
Saffron.
3. Karanji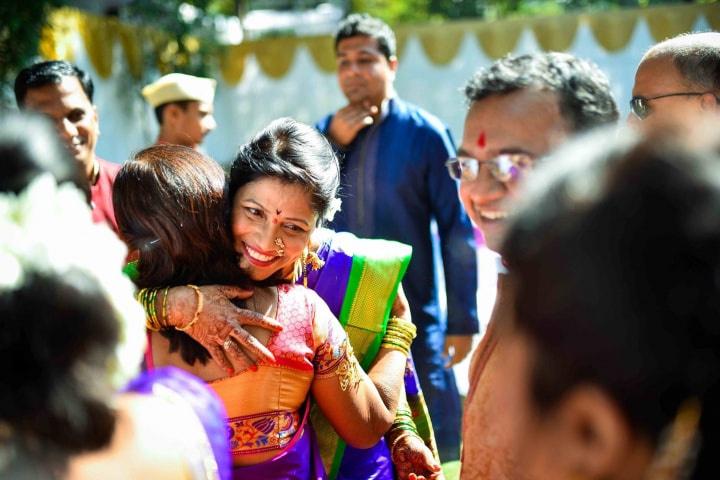 Karanji, also known as Gujiya or Ghughra is one of the traditional Maharashtrian sweets which will be an instant wedding hit! The crispy cover stuffed with succulent coconut, raisins and nuts will melt everyone's heart with the first bite! Flaky deep-fried flour shells with sweetness inside, you can store a Karanji for about 15 days in an air-tight container. Celebrate your Sangeet function or greet your out-of-town guests with this scrumptious Mithai.
All you need is:
Flour
Grated dry coconut
Raisins and nuts
Oil and ghee
Sugar
4. Shrikhand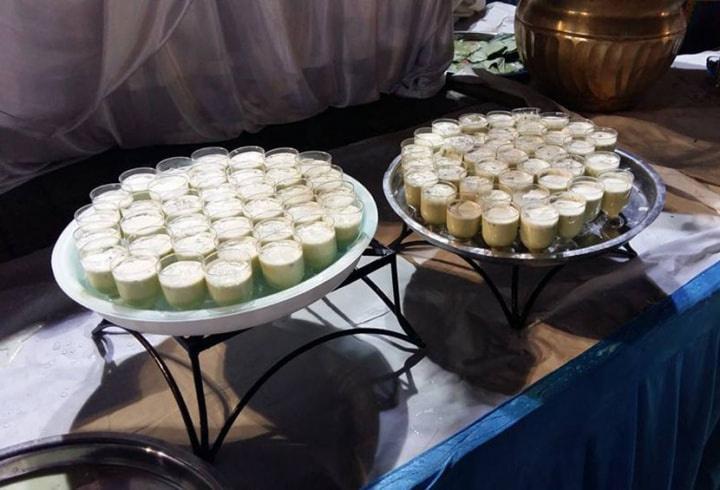 If you're planning a summer wedding this year, this is the part of Maharashtrian sweets that you absolutely need to know about! With no cooking involved, Shrikhand can be easily prepared as an ideal dessert on a sultry summer afternoon. Sugar, saffron and cardamom powder evenly mixed with chilled hung curd results in this lip-smacking sweet dish. You could hire a caterer for a big gathering or can prepare this dessert at home for a small homey event.
Expert tip: Add a few dollops of mango pulp for a delish Mango Shrikhand.
All you need is:
Hung curd
Sugar
Saffron
Cardamom powder
Crushed pistachio
Mango (for Mango Shrikhand).
5. Puran Poli & Sanjachi Poli
When we are talking about Maharashtrian sweets, Puran Poli arguably tops the chart! No Maharashtrian wedding is complete without it. The best part about Puran Poli is, this delicacy is commonly enjoyed across the country with minor variations, and hence can be prepared quite simply. Who doesn't love a stuffed Paratha smeared with ghee? Now imagine, that very paratha is stuffed with sweet elements…wouldn't that be an ultimate savoury delight? Bengal gram (Chana dal) paste and sugar are cooked to make a fine smooth stuffing. Add some aromatic touch with nutmeg powder, saffron and cardamom powder. Finally, make Paratha like structures with ghee! That's your Puran Poli! If you use Sooji halwa as the stuffing instead of Chana dal, it is known as Sanjachi Poli. They're sweet, they're filling, and you can even serve them as snacks by cutting small slices of each.
All you need is:
Bengal gram or Chana dal
Sugar
Saffron
Cardamom powder
Nutmeg powder
Whole wheat flour
Ghee
Other than these Maharashtrian sweets, there are certain sweets like "Konkani Sandan" (sweet idli), "Malvani Khaja" or a soft fudgy "Ninhaave" which are also relished in Maharashtra. In fact, if you have a sudden craving for mid-night snacks, treat yourself with these sweet little goodies! We understand you've been keeping a close watch on your weight to rock that perfectly fitting reception gown and don't want to stray away from your diet. But it's ok to break the rules once in a blue moon! After all, the sweetness is known to be the key to happiness!! So, eat healthily, but also stay happy!
If you haven't hired a baker for your wedding cake yet, do take a look at our vendor's list.