A Palette of Delectable Wedding Sweets to Make Your Function a Hit
Indian weddings are incomplete without their share of scrumptious food and heavenly sweets. Here is a list of wedding sweets you need to consider as you create a dessert menu worthy of your special occasion.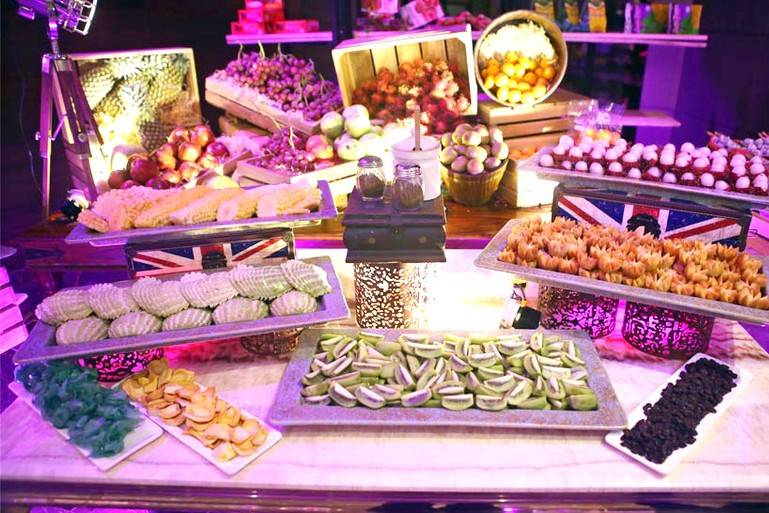 Wedding sweets! Well, what a divine way to make your wedding ceremony a smashing hit. Is it not? We love seeing how couples nowadays spend a great deal of time fixing their food menu, food bar and dessert spread. No Indian food menu will ever be complete in the absence of some lip smacking and finger licking sweets and desserts! Their delectable aroma is incomparable and will surely make your wedding guests hearts and tummy flutter with sheer happiness.
Do we ever feel fully satisfied unless we nubble on a dessert or two? We surely don't and we are pretty sure you don't either. That is why it is imperative that couples and families devote a good amount of time trying to come up with a menu that is solely dedicated to catering to the needs of our sweet tooth. Having a dedicated menu to just wedding sweets may sound like a whole lot of work, but let us remind you that it is just as important as anything else.
So, here's a list of some wedding sweets that you must try your hands on and include your wedding food menu. From traditional Indian wedding sweets to some modern desserts - this listicle will cease to be the only guide you will ever need to curate a menu that your guests will never forget. So, read on, taste a handful of wedding sweets and decide which one should or should not make their way into your wedding sweets menu.
Add the sweetness of these delectable munchies to your wedding menu and give each of your wedding attendees a reason to not forget your wedding for countless many months.
1. Kulfis to win the heart of your guests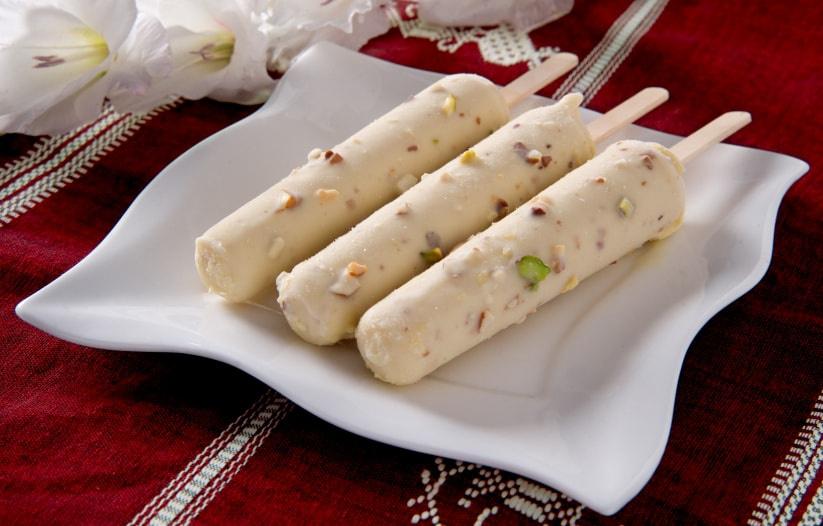 Image Courtesy: Hetal's
They are hugely popular with adults and children alike. You can choose from a variety of delicious flavours such as Mango and Kesar. Easy to order, and hard to not like, kulfis can be a perfect addition to your wedding menu.
Hunt around for the best deals and sample a few flavours of these essential wedding sweets from different vendors before making your final decision. Whoever said no to this humble dessert and is it really possible to eat just one? We guess not! So go all out on stocking these sticks of yumminess and happiness and try out some exotic and newer flavours and let your guests know that your wedding food spread is the best one there ever was.
2. Entice them with the yummy Jalebis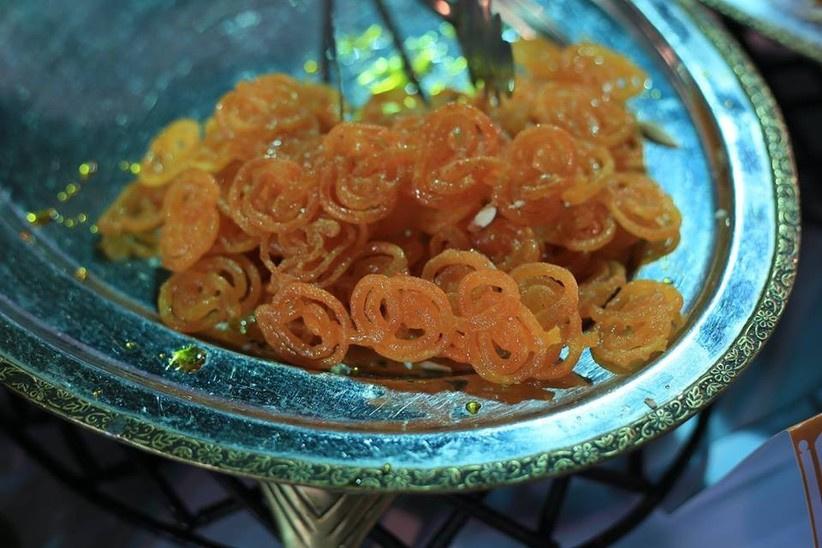 Jalebis are such a childhood dream. These wedding sweets can be served warm or even at room temperature with a scoop of vanilla ice-cream. You can offer them to your guests for breakfast or later in the evening; they act as a perfect accompaniment to your meals at any time. Ordering them in large batches isn't cumbersome at all. A win-win.
An Indian sweet we are all too familiar with and been eating for our heart's delight. By default, you will be including these to your wedding sweets menu but this time around try a newer flavour - maybe your guests will be surprised as will you!
3. Halwa to win em all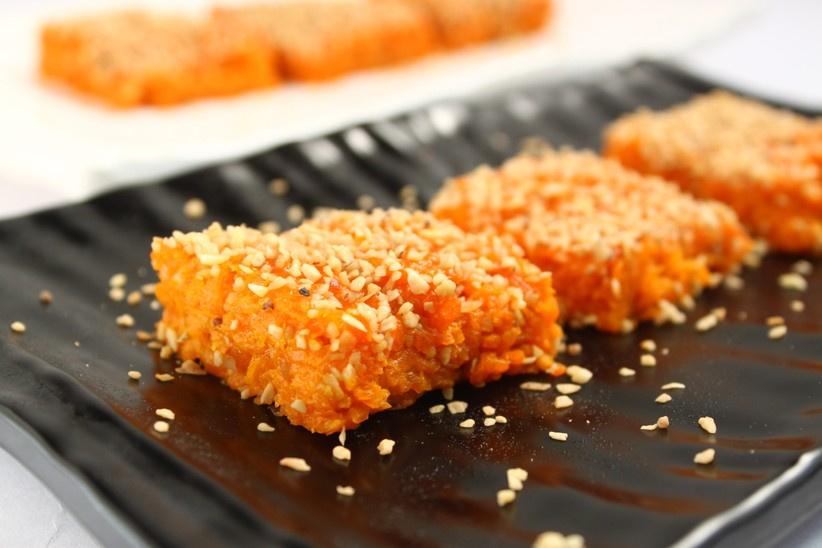 Ubiquitous and much-loved in Indian households, there are several kinds of halwas to choose from. They define a celebration like no other. You could opt for the largely successful Gajar halwa or opt for other options like Badam. It's a satisfying dessert pick; you can't go wrong with it. Trust us, your guests will talk about it for some wedding seasons to come. There is nothing better than an authentic Gajjar or Badam Ka Halwa.
4. Kaju Katli is the Queen quite literally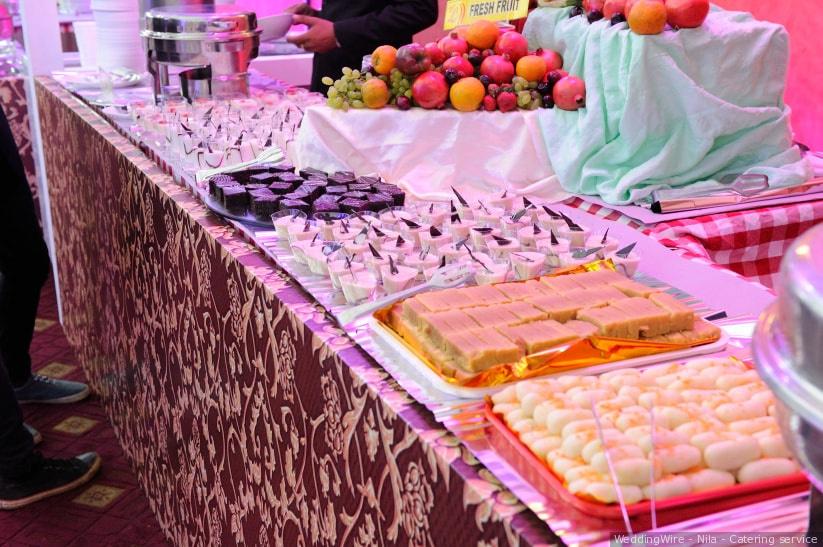 You absolutely cannot have just one of these. Kaju Katlis as wedding sweets can complement the rest of your dessert selection really well since it is so light and easy to eat. A must-have if you're a fan of dry fruits. You can even order a batch for one of the pre-wedding parties at home and serve it with savoury snacks and tea. Also, give some thought in the way you present your food to your guests. Make it innovative and more inviting, we are sure they will appreciate the effort and be more than thankful for being hosted so well and pleasantly.
5. The Majestic Kheer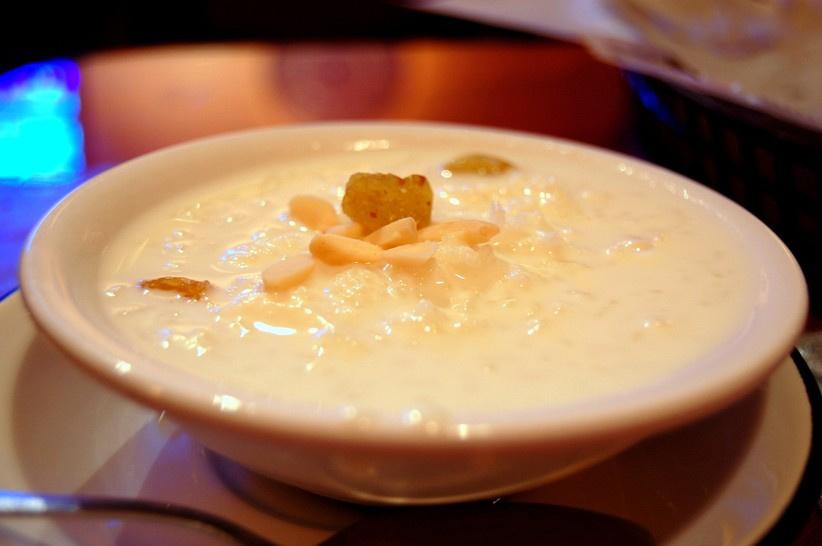 Kheer reminds us of warm hugs from our mothers and memorable evenings with the family. Its rich flavours with rice noodles, milk and sugar are bound to be a hit among your guests.
It's meant to be relished slowly and is very satiating for most taste-buds. A Quintessential set of wedding sweets, the bowls of Kheer will sing sweet nothings into your ears.
6. Nobody can have just one Rasgulla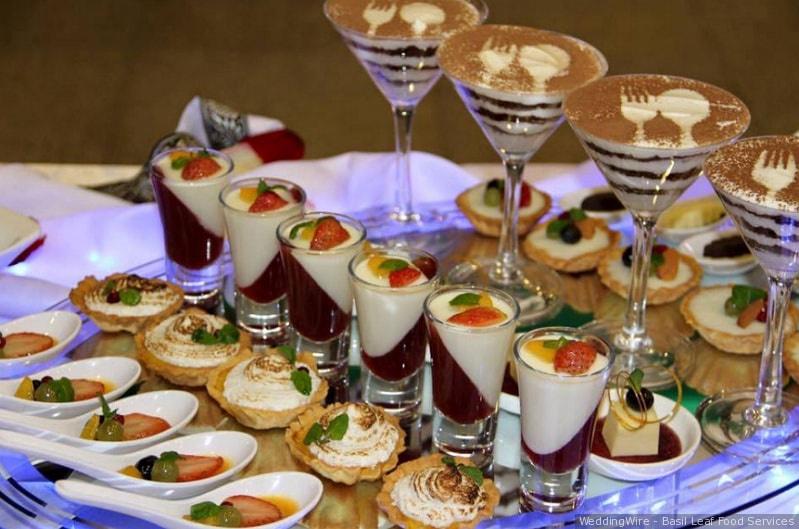 The Rasgulla is a hot favourite and adored for its unique flavour and taste. It melts in your mouth and is very soft and crumbly. Consider including a couple of safe options like Rasgullas on the menu and you'll know you're covered; your guests will leave the venue very happy and content.
7. Gulab Jamun - The King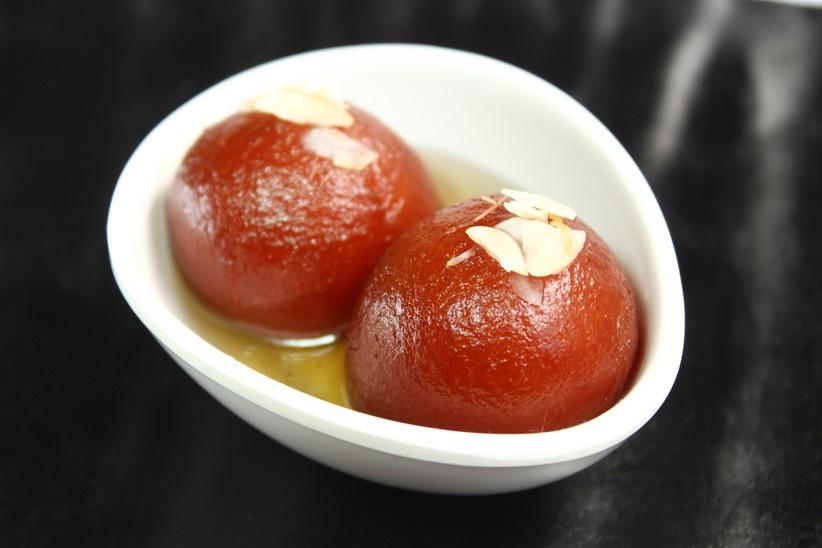 Warm, syrupy, and a slice of heaven really. The Gulab Jamun should most definitely be considered for your menu. Best served hot with vanilla ice cream, the dough balls are absolutely sinful. You can combine a few options with your fiancé(e) to create the perfect dessert selection for a mouth-watering finish!
8. Ice cream, We Scream, We all Want Ice Cream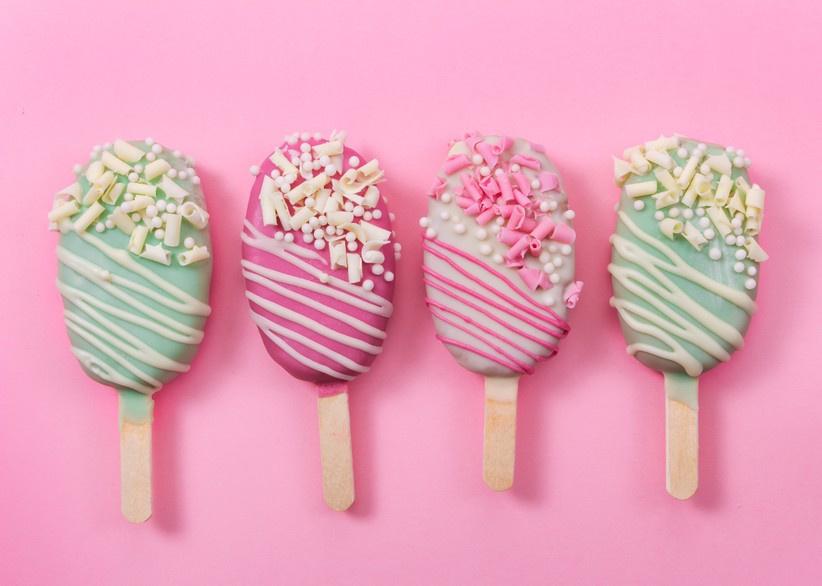 Classic goodness on a stick. While ice cream is a no-brainer when it comes to wedding sweets, take the edge over others with individual ice cream sticks for all of your guests in unconventional flavours and forms. Believe us, this is where you'll see everyone licking their fingers and hoping for more and more.
9. Souffles and cakes for the win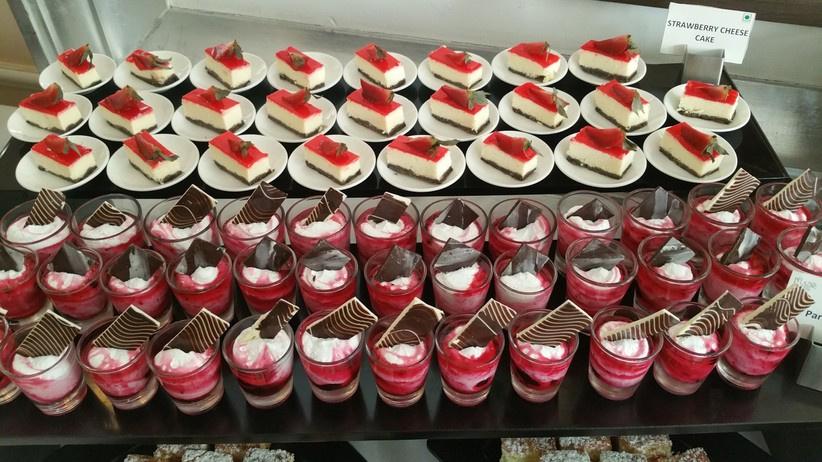 Add to your table of desserts with a set of individual delights of western origin. Add souffles, cheesecakes, pastries and tarts to your selection of wedding sweets and provide a delectable delight that works with children and elderly guests alike.
We can't help ourselves from looking at these delectables without having our mouths water. These are but some of the finest wedding sweets that rule the hearts of an Indian gathering. Without a doubt, these wedding sweets will help you turn your wedding into a memorable experience and perhaps an extremely sweet one too. All of these yumilicious desserts will find a sweet entry to your heart and make your merriment all the more joyous. And, if there is one thing we know for sure, then it is that nobody will eat just one!
What are some of your favourite wedding sweets? Tell us through comments.