Mishti Time! Mandatory Items You Must Add on Your Bengali Sweets Menu for Some Sweet Memories!
Can you imagine a wedding without sweets? And that too a  Bengali wedding! Bengalis all over the world are famously known for their incredible sweet tooth! So let's tell you the must-add names on a Bengali Sweets Menu!

When we talk about a Bengali wedding menu, there is one section that calls for special attention. The Sweets, of course! From Ashirbad, Paka Katha till Phera Jatra, every event, big or small is concluded with Mishti a.k.a. Bengali sweets! In fact, the custom of serving sweets to guests is quite a common practice in Bengali households- with or without any celebratory reason. So what are the names and kinds of authentic Bengali sweets? That's exactly what today's topic is all about. From the world-famous Roshogolla to the innovative fusion Aam Doi, know all the names that are almost compulsory to add on your Bengali sweets menu. Check them out!
Traditional Bengali Sweets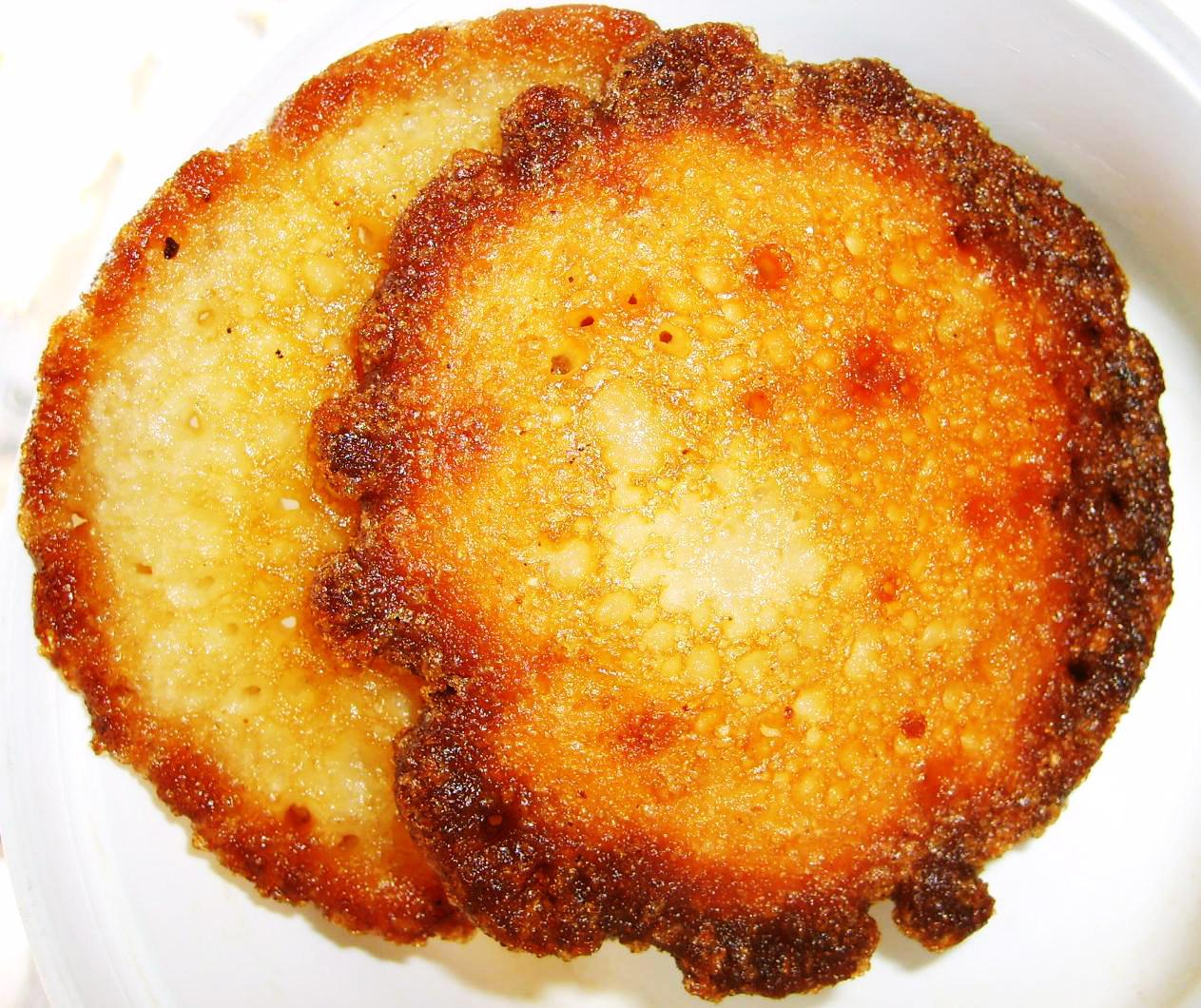 There is no such thing as "too much sweets" in a Bengali wedding! And if it's a Wedding in Kolkata, the options in the sheer variety of sweets for wedding are just unbelievable. So what are the traditional Mishti options you must include on your Bengali sweets menu?
1. Roshogolla
No, it's never a cliché, if that's what you're concerned about! Rashogolla is synonymous to any happy occasion. Spongy balls of split milk drowned in sugary syrup! Is there really anyone who can claim not to like this?
2. Sandesh
Soft little patties of different shapes made with reduced milk and sugar, Sandesh are little chunks of heavenly bliss.
3. Kheer Kodombo
A traditional sugary syrupy Bengali sweet with a small milk cake filled at the centre. An instant favourite among sweet fanatics!
4. Laingcha or Cylindrical Gulabjamun
The only difference between a Gulabjamun and a Laingcha is the shape. Also, Laingcha is sometimes filled with cardamom seeds for aroma.
Contemporary & Fusion Bengali Sweets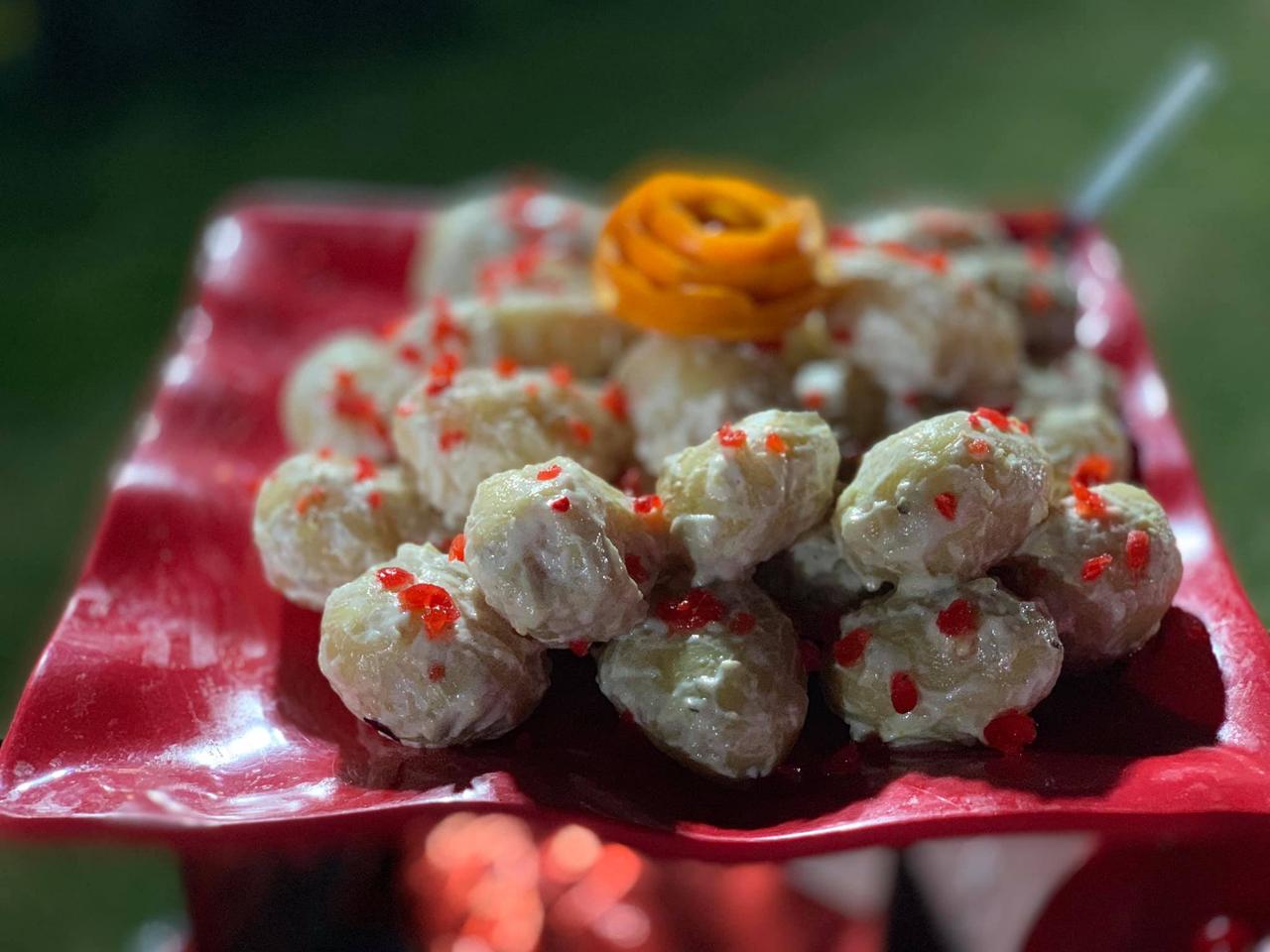 When it comes to desserts, a Bengali sweets menu probably covers the widest range possible. In addition to the gold old Rashogollas and Sandeshs, wedding caterers are equally enthused to explore the modern and fusion versions of Bengali sweets as well. Here are some of the Bengali food names of contemporary sweets that are raging these days:
5. Baked Roshogolla
Succulent cottage cheese balls filled with syrup of happiness. The unique baked part in this Rashogolla is what adds to the overall flavour!
6. Blueberry topped on Rabri
The sheer combination is the formula of pure delight! The richness of creamy Rabri allied with the crunchy freshness of blueberries...what's there not to like?
7. Nolen Gur Ice cream
Date juice is one of the most loved ingredients on a Bengali sweets menu. Especially in winter weddings. Now, this particular dessert is basically date syrup flavoured ice-cream which is a raging fusion sweet item found on a Bengali food menu!
Low-Calories Diabetes-friendly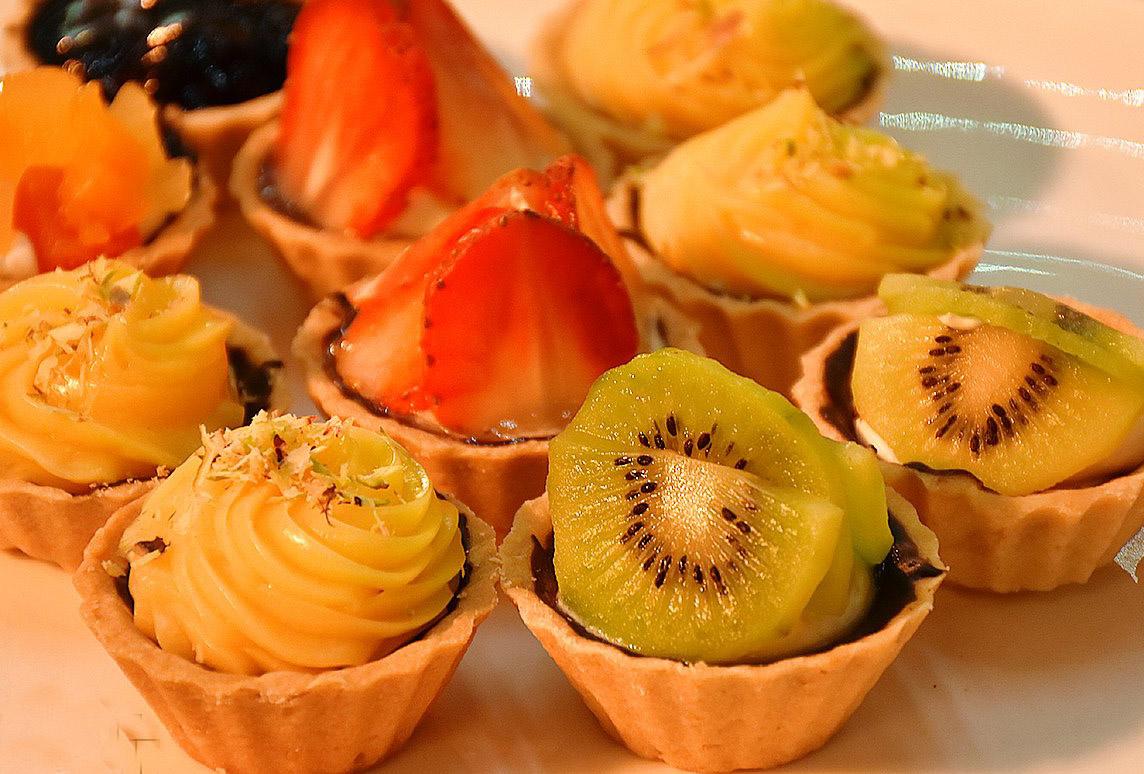 When you design your Bengali sweets menu, you need to keep all kinds of guests in mind. Including the health-conscious, calorie-counters and diabetic guests too, who shouldn't miss out on the sweet-endings of their meals! So, here are some smart & healthy Bengali food options you should consider adding on the dessert section:
8. Aam Doi or Mango Yoghurt
Imagine the heavenly Mishti Doi with the extra punch of mangoes! How can you go wrong? A mango flavoured yoghurt is definitely good news! Especially if you're crafting a summer wedding food menu, you can't skip this item. It's healthy, delicious and incredibly refreshing after a meal!
9. Apple Rabri or Apple pies
Since apples are a great source of iron and fibre, this would be a great addition to your Bengali sweets menu, especially for the diabetics.
10. Dates and nuts Shondesh
Using date and nuts will not only make your dessert healthier but also add great flavour and crunch to it. Replace the sugar in your traditional Sandesh with date juice jaggery to make it a hit among the health-conscious guests!
11. Fruit custard
Another great way to end your meal is with a little bowl of fresh seasonal fruits dipped in thick custard. Do not add any sugar and let the natural sweetness of the fruits do all the work.
Whom to Call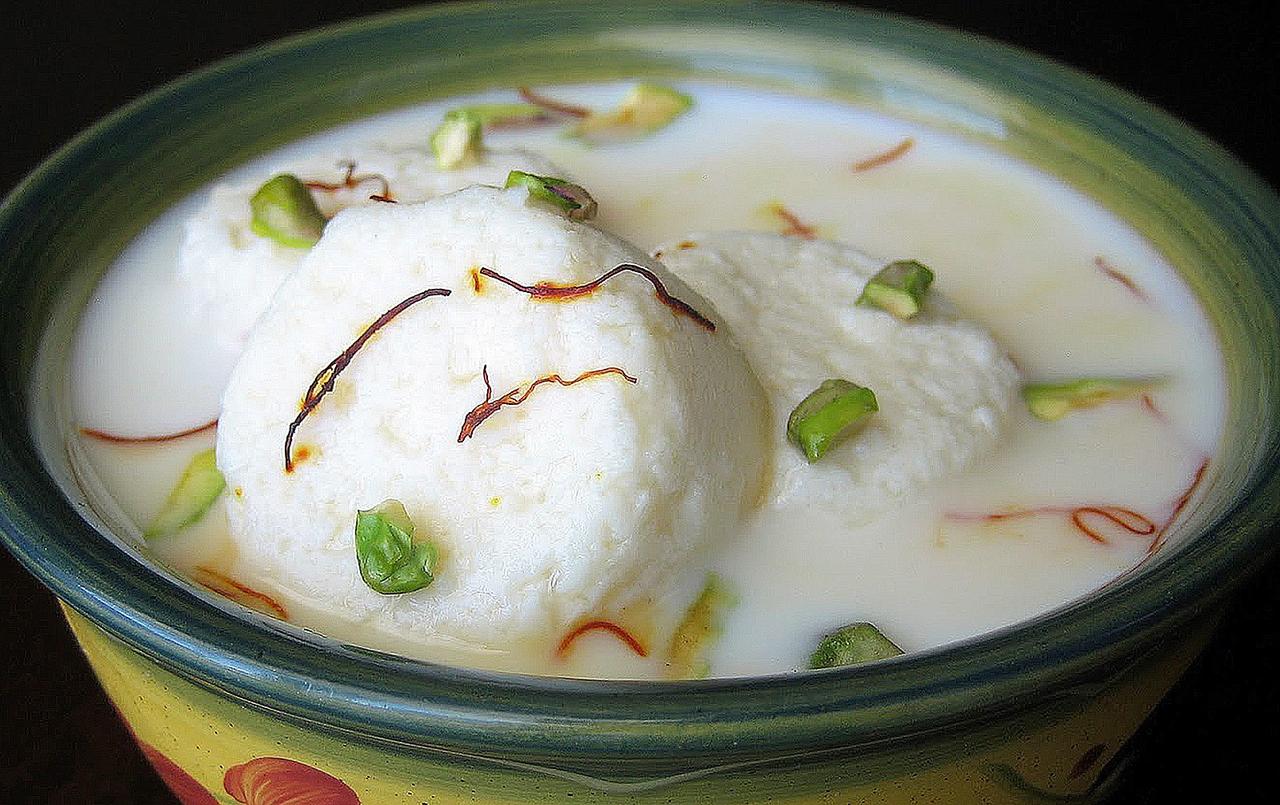 Now you must be eager to know some names who could do justice to an authentic Bengali sweets menu, right? Here are a few names in Kolkata you could check out:
Shammos Kitchen (Starting price ₹850), Kabita Caterer (Starting price ₹400), New Ruby Caterer (Starting price ₹500), Organizare (Starting price ₹1000), Biush Catering (Starting price ₹500).
Sweets have become such an integral part of Bengali culture, that there are even Bengali wedding games dedicated only to sweet eating! So you can imagine how much thought and care has to be invested while building a Bengali sweets menu! Consult food experts who have experience in specific Bengali catering and discuss the options. Keep a wide spread of variety to choose from that would cover all kinds of guests. Ask your wedding planner about food decorating options and designs to enhance the presentation. Once you've hired your sweet caterer, just relax and pop a Sandesh for a sweet beginning!
What do you prefer? Traditional sweets or fusion desserts? Share your sweet thoughts with us in the comment section below.