Sweets for Wedding: You Must Add These Indian Sweets with a Contemporary Twist Dessert into Your Wedding Menu
Any wedding in unimaginable without sweets! These traditional Indian sweets with a contemporary spin in terms of taste & look must be included in your sweets for wedding spread. A fusion of perfection & eye candy delight, you must try them at once!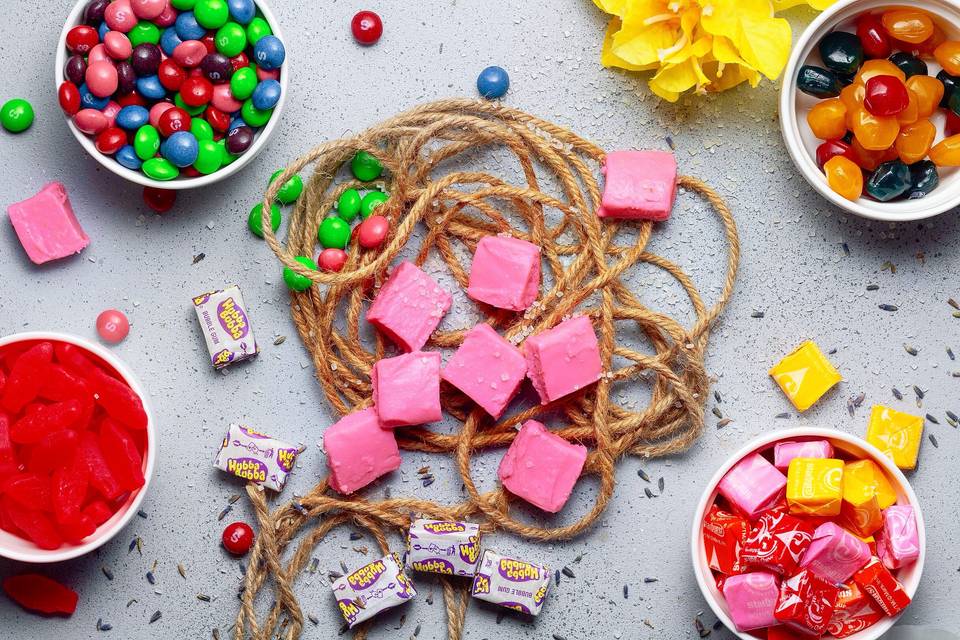 Have had your fair share of Gajjar Ka Halwa and Jalebi's at miscellaneous dessert counters at weddings and related festivities? Great, so have we! We feel with the resurgence of so many new and quirky ways that couples are incorporating nowadays to make their weddings more personalised and trying to break away from the long-lived conventions - having a dessert bar of contemporary sweets for wedding actually seems like the ultimate choice!
If you happen to be a couple who wants more than just Gulab Jamuns and Rasgullahs for your big day - then you are not alone, because it is okay to want more when considering the food stall serving as your dessert table!
Sweets for wedding: Check This Tipsy Variety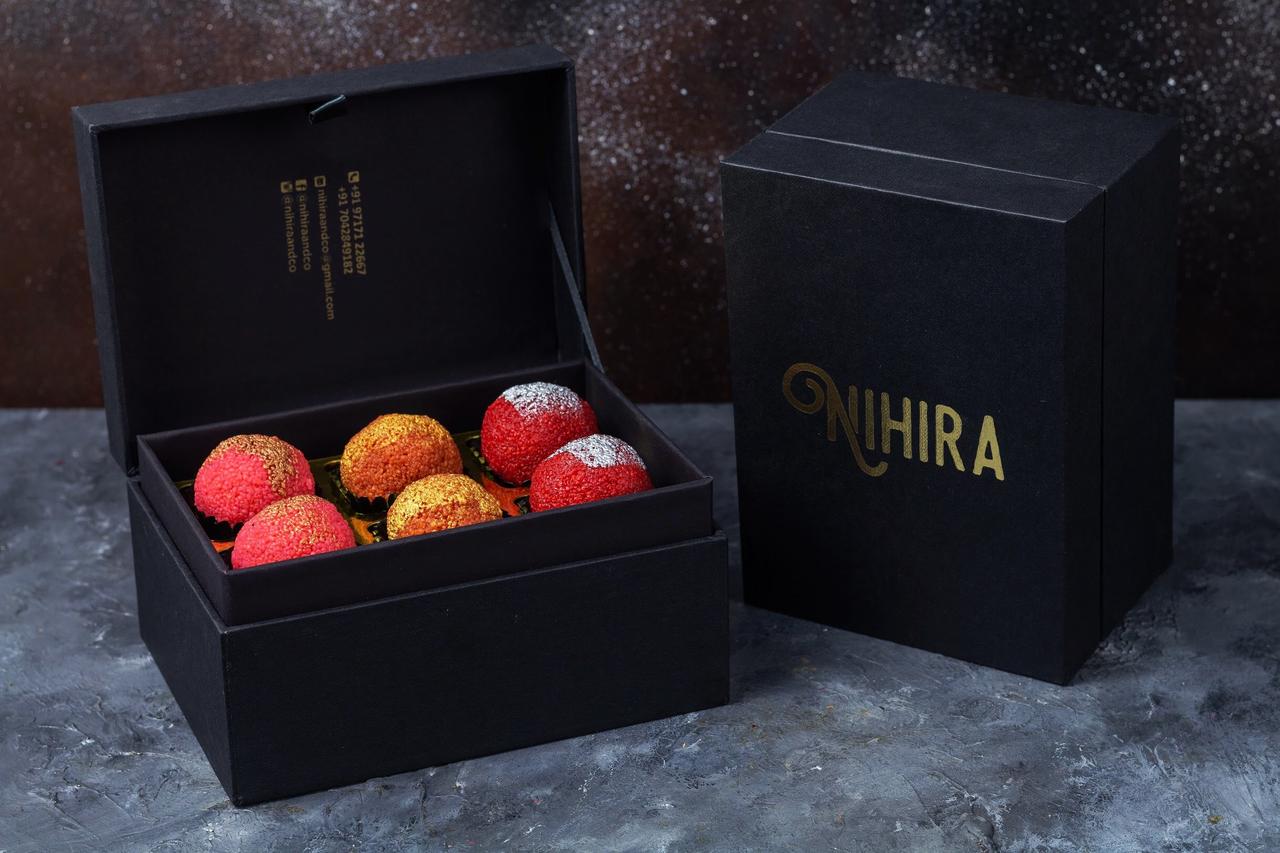 Read in details about these 6 impeccable combinations of sweet delights, which might we add are a little hard to imagine but seems like all is possible in today's world. These sweets for wedding ideas are a fusion of perfection in terms of taste and appearance & eye candy delight and you must try them at once!
Check out these contemporary and spiked sweets for weddings to make your wedding a little sweeter and a hell lot tipsier:
A dash of sweeteners and a bolt of alcohol, these traditional Indian sweets with a contemporary spin is the right mix of sugar and spice for your wedding festivities to kick in! Check them out, taste a few and add them all into your to-do list of sweets for wedding!
1. Blueberry Barfi
We were always thrown up in the sky with the unforgettable flavour of blueberry, and there have been times wherein we wished if the whole world could be dipped into the flavour of blueberry. Well, with this fusion Barfi - all your dreams will come to life
2. Bubble Gum Barfi
Remember your childhood and the bubble gum we all loved to chew? This flavour Barfi is an amalgamation of that long-lived memory and taste - a blend of perfection for you to chew on this wedding season
3. Chocolate Oreo Barfi
Why stop at Oreo cookies when you can have a fusion of two of world's most favourite things - Chocolates + Oreos
4. Lavender Ladoo
Well, turns out lavender is no longer just essential oil and you can surprise your guests with a little bit of lavender - both in the form of floral decor and guess what, DESSERTS.
5. Liquor Ladoo
Why just drink alcohol when you can have a mouthful of it in the form of a dessert? Is there anything more interesting than a liquor based sweet?
6. Mojito Ladoo
Your favourite drink, on a summer afternoon, but this time, you get to take a bite of it than taking a sip! Quite interesting.
'How to' & 'Where to' Include These Sweets for Wedding as You Plan the Wedding of Your Dreams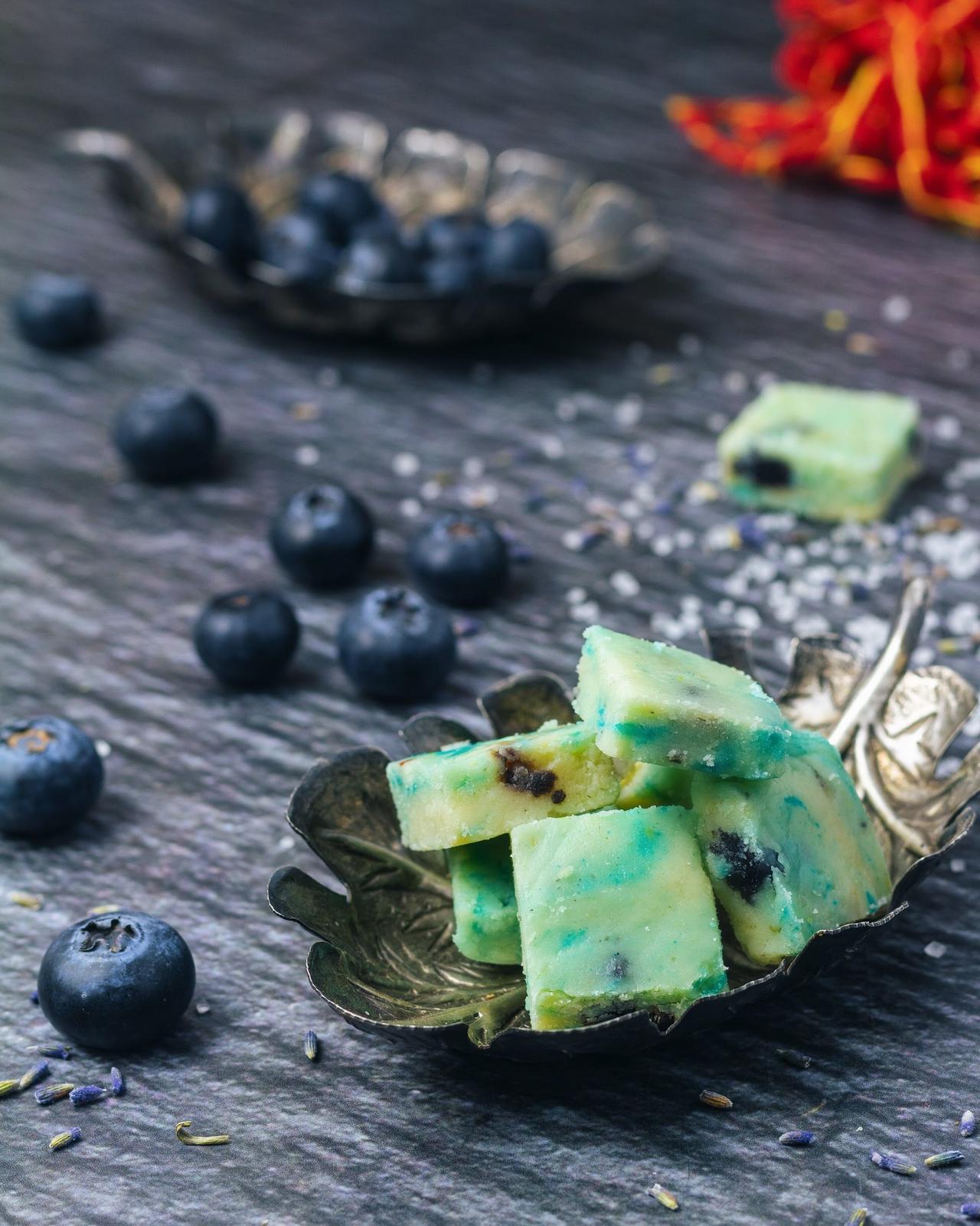 Now that you have found the correct recipe to make your wedding 'not so ordinary' and a culinary delight for each of your wedding guests, its time you learn of those various ways in which you can make these contemporary sweets for wedding a part of your wedding invitation, bachelor/bachelorette parties and let them find their way into becoming a part of your wedding food menu.
A) Add These Sweets for Wedding as You Send Your Save-The-Date Invites
As you pave the way to send your wedding invitations, curate a personalised box alongside and fill them up with one of these sugary delights. This one is super easy - get your hands on a vendor who specialises in curating personalised gift boxes. Add these not so common sweets as the unexpected turn of flavours with a little bit of spike will make your invitee's mouth water at the mere look of it.
Some Trouseou Packers for You to Consider: Aesthetic Designs by Priyanka Thukral, Regaalo by Karishma Mirchandani, The Crafting Happiness
B) Add These Sweets for Wedding in Your Bachelor/Bachelorette Party Food Spread
What's a bachelor/bachelorette party without some sweets for wedding which have a zest of alcohol in it? Bring to life the mantra of 'what happens at a bachelor/bachelorette party stays at a bachelor/bachelorette party! So, start by going for a few pre-party tastings at some of the bakeries which are famous for having out of the box desserts and curate a food spread that tantalises your taste buds with a little bit of high! Also, take into consideration the presentation of your food - incorporate some wacky setups and have your decorators come up with a list of funky food set up ideas.
Some Decorators for You to Consider: Elements Decor, Sajdhaj Marriage Decorator Pvt.ltd, Red Letter Day
C) Add These Sweets for Wedding in Your Indian Wedding Food Menu
This one is a no brainer! 'Shaadi Mein Kuch Meetha Nahin Khayaa...Tou kya Khaaya' So have a dedicated dessert part at your wedding and bring the sweetness of sweets into your life as well.
Some Bakers/Bakeries for You to Consider: Nihira,Cake Design Company, Incredible Art, Flying Cakes
Apart from relying on what people tell you, taste desserts before your big day yourself. You might be surprised by what the bakers in town have to offer! Hit a couple of bakeries and let the cake tasting begin!
Which one of these fusion sweets for wedding would you include in your wedding menu? Tell us through the comments!