A Delectable Vegan Wedding Food Menu for Your Guests That Will Ensure a Gastronomical Ride on Your D-day
Eat! Drink! Repeat! Haven't yet finalised your wedding food menu? We'll help you come up with a wedding cuisine full of some vegan and gluten-free food and beverage options. So, keep a check on your hearty appetite, feed your soul & stay in shape!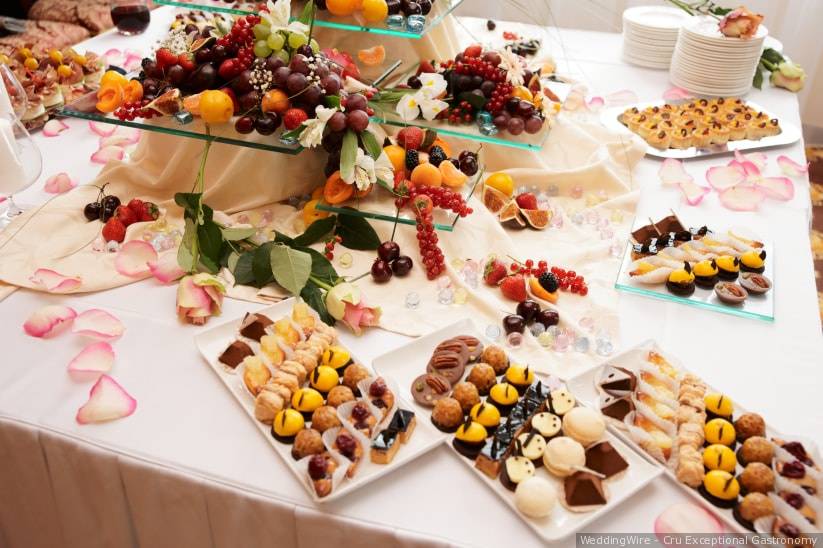 If you're hosting your wedding soon, you must be aware that building up your wedding food menu is a top priority. A lavish and lip-smacking food spread is one thing your guests will talk about for years to come. You have to decide the food menu keeping in mind the number of people you are inviting over and what will they prefer or what will you prefer serving on the plates when they come over to bless you and participate in the joyous celebrations on your big day as you take your vows. The food plays a vital role in the whole occasion and your guests need to go back with a happy head and a well-served appetite.
So, make sure that they have all the good things to say. With the surge of healthier snack options and easy bites, it is a taxing task to build up a wedding food menu which is tasty yet healthy. So, let us make your life easier with some lip-smacking vegan and gluten-free food and beverage options to save your day!
Vegan Wedding Food Menu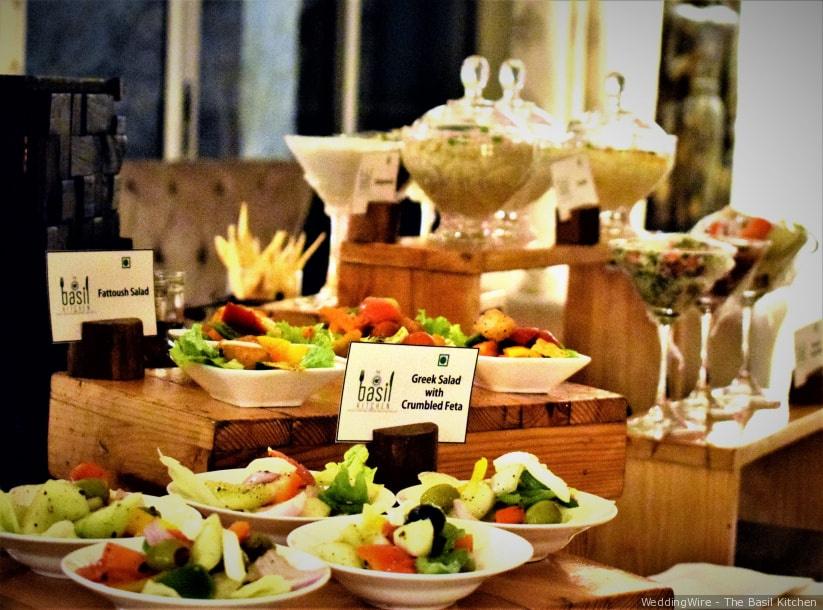 From vegan mac n cheese to vegan noodles, even the proudest meat eaters will be impressed by the flavours you are planning to serve at your wedding. With a lot of people taking the vegan road, it is a good option to have a food fix for them as well. Apart from having a lavish roast of India and multi-cuisine food spread, invest time in sourcing and serving optimum quality vegan food. When we say vegan food and many of us who are not aware of the idea, might restrict to thinking "there aren't many options" in the vegan menu. But this misinterpreted image of vegan food needs to change and you can try out the full course vegan menu for your wedding dinner.
1. Thirst Quenching Beverages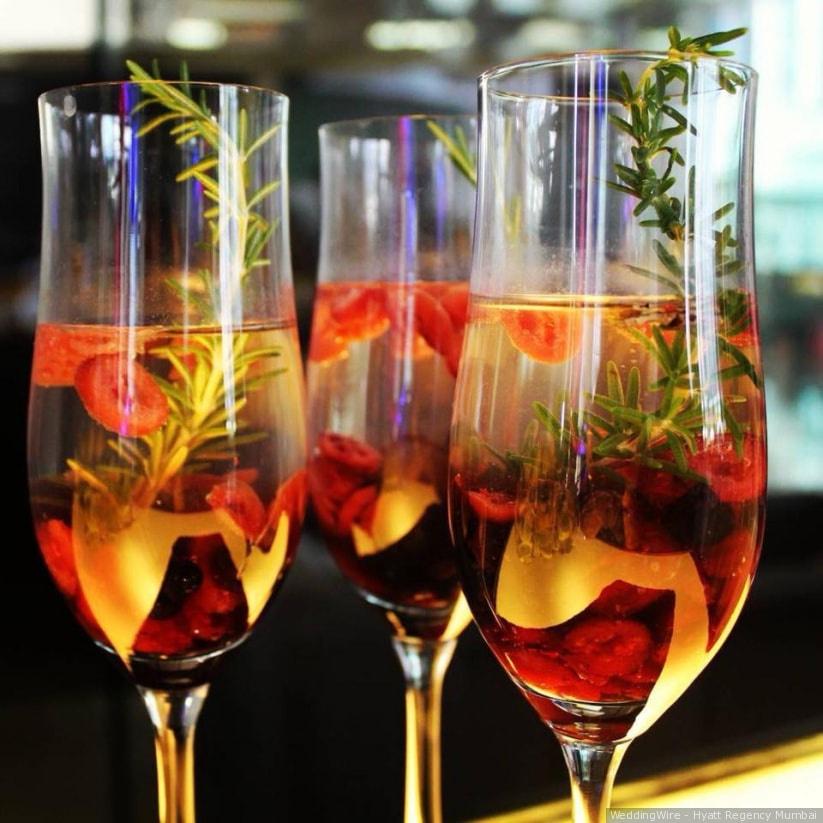 You cannot miss out on stocking some stellar beverages to keep your wedding guests on the brighter side. A little tangy and a little sweet, ensure that your food bar has a variety of drinks both cocktails and mocktails to win the heart of your guests. Go for a few tastings, talk to some friends and come up with an unforgettable spread for your wedding and related functions. The fresh and delicious drinks will make it a good start for the rest of the night.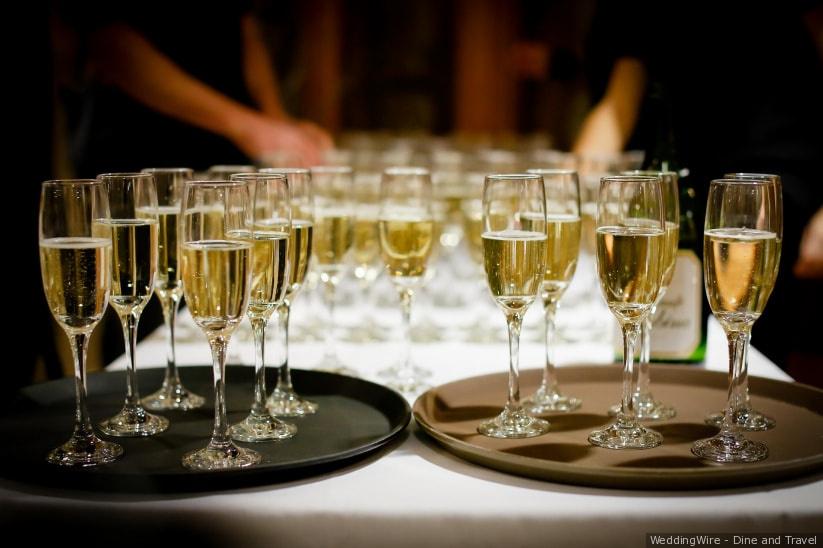 Some Stellar Mocktails:
Fruit Infused Water
Vegan Shakes (Chocolate, strawberry, blackcurrant etc)
Smoothies
Non-alcoholic Sangria
Vegan Beer Options:
Budweiser
Corona
Foster's India
Haywards 500

Carlsberg

Heineken
Vegan Wine Options:
Sauvignon Blanc
Bellissima Prosecco
Vegan Spirits Options:
Bacardi

Smirnoff

Jagermeister

Captain Morgan Rum

Jack Daniels

Don Julio Tequila
Vegan Liquor Options:
Bourbon
Gin
Irish Whiskey
Rum
Schnapps
Scotch Whiskey
Tennessee Whiskey
Tequila
Vodka
2. Appetisers To Get The Tummy Rumbling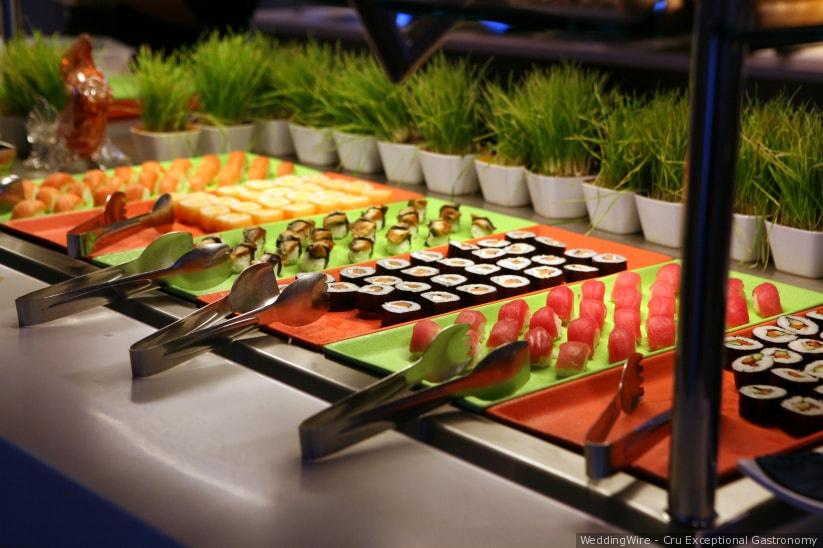 Now that you have fixed your beverage woes, it is time you build up your wedding food menu with some sumptuous appetisers. Appetisers are one of the most looked up to food items at a wedding. Give your guests an idea of what awaits them in the final course of their meal. Let your appetisers be the tingling sensation or nudge they need to wait for the final surprise. The flavours of your appetisers should be the beginning of the gastronomical journey that leaves them wanting for.
Some Vegan Appetisers For Your Wedding Guests: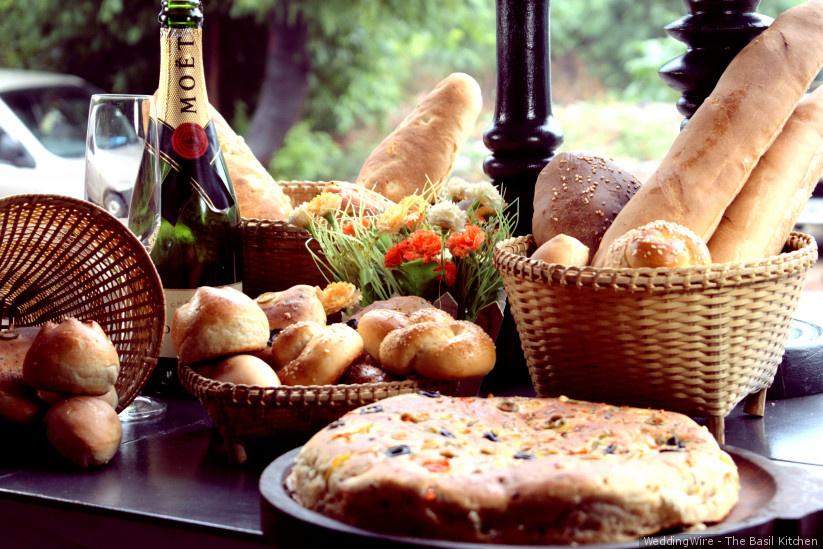 Pakoras
Hara Bhara Kebab
Misal Pav
Pani Puri
Samosas
Kachori
Dal Baati Churma
Pav Bhaji
Seasonal fruit salad and veggies
Roasted Potato Chips
Vegetable Fritters
Cauliflower Poppers
Medhu Vada
Skewers with grilled artichoke, cherry tomatoes, cauliflower
3. The Final Course: Main Course
From their mouth-watering aroma to the burst of flavour you get in a mouthful, the main course of any wedding food menu is what every guest attends the wedding for(at least we certainly do). Served piping hot with a dollop of tantalising mint Chutney, no wedding food menu will ever be at par without some tantalising food items. Prepare a list and get in touch with your food caterer now!
Some Vegan Main Course Food Items For Your Wedding Guests: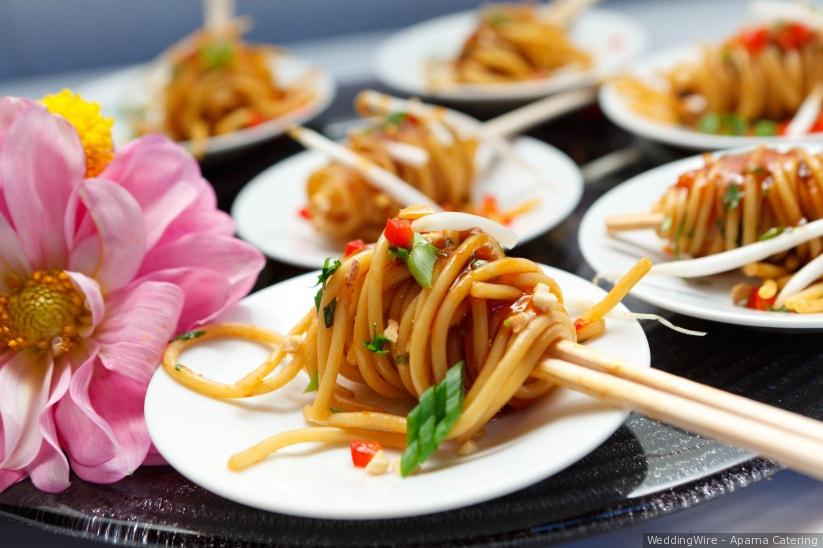 Veg Biryani
Masala Aloo Gobi
Masala Dosa
Malai Kofta
Punjabi Chana Masala
Palak Paneer
Paneer Tikka Masala
Aloo Puri
Lentils
Chole Bhature
4. Satiate The Sweet Tooth Of Your Guests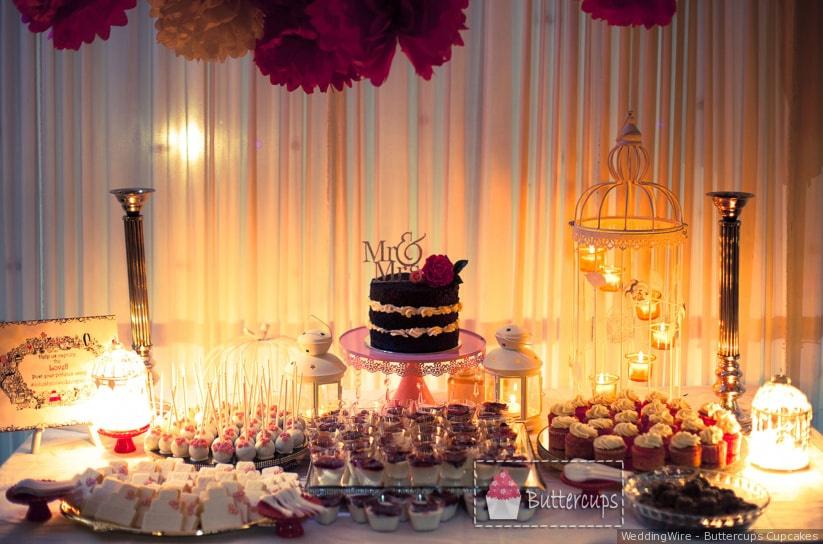 Your guests won't have an appetite anymore. That's one thing we know for sure. After such a hearty meal, we can understand the reason why. But, they still must have this one last thing. In fact, they will definitely have a little space somewhere for some sweet sugar rush after the dinner and you might as well fill it up with finger-licking good options. An array of flavoursome desserts. Eggless cakes, macarons, and other options are all available in the vegan menu and you can customise the flavours too to make sure you have it all in place when the table spread is done. The desserts will be the finishing touch to the joyride for the tastebuds.
Some Vegan Desserts For Your Vegan Food Menu: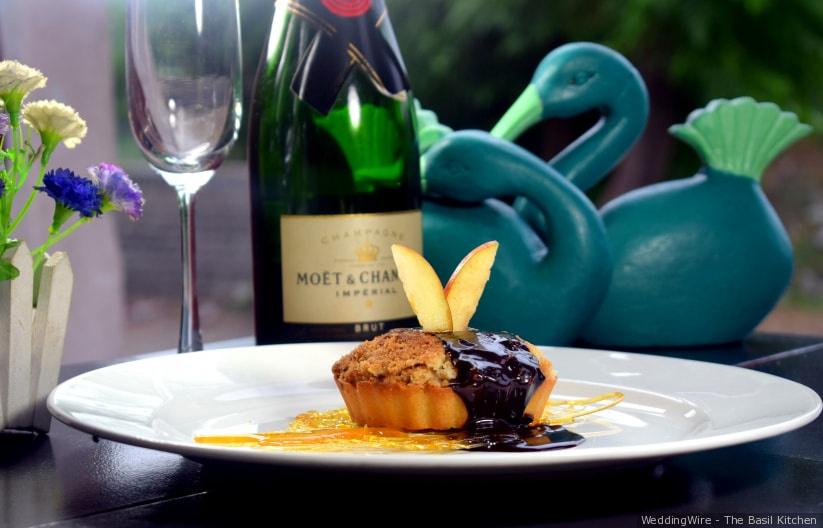 Gajjar Ka Halwa
Jalebi
Imarti
Vegan Ice Cream
Vegan Chocolate Mousse
Chocolate Cake Pops
Chocolate Cake Jars
Coconut Milk and Mango Panna Cotta
You can go as creative as you want while deciding your wedding food menu. Talk to your wedding caterer now and schedule a few food tastings to finalise the best food spread. A tasty food spread is what the guests remember the most, even months after your big day. So, ensure that you don't compromise on this. Building on an all-vegan menu is an eco-friendly way in which you can give back to mother nature as much as you can. Considering the scenario these days, if you wish to do a philanthropic deed as you tie the knot, going vegan in your wedding food menu is a good start.
Which is your favourite dish? Tell us through comments.