Salad Decoration Tips That Can Make Them Crowd Pleasers At Any Wedding
The salad bar is usually the least visited counter at any Indian wedding. But with these amazing salad decoration tips, you can make it a big hit at your wedding.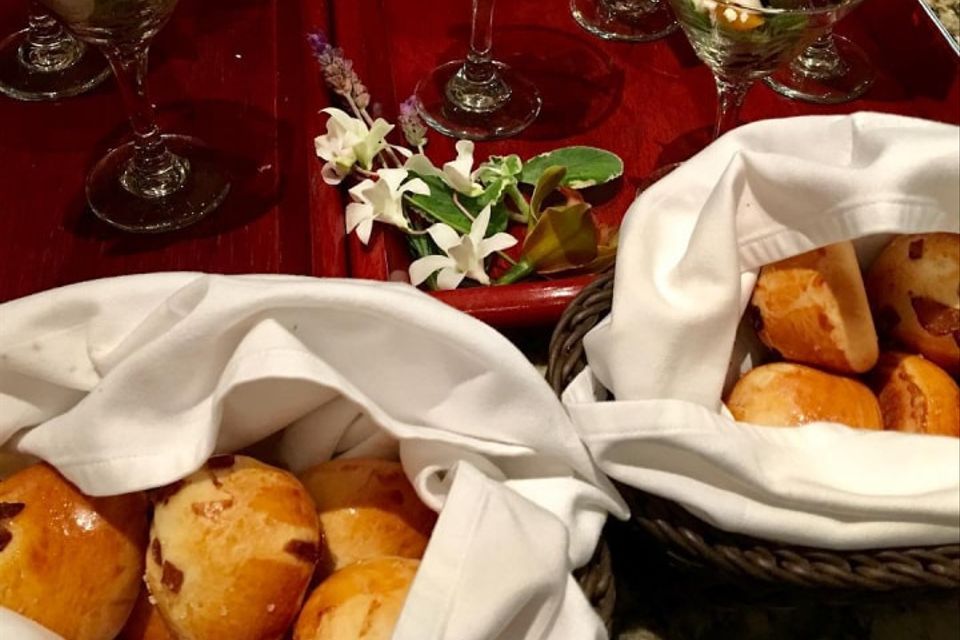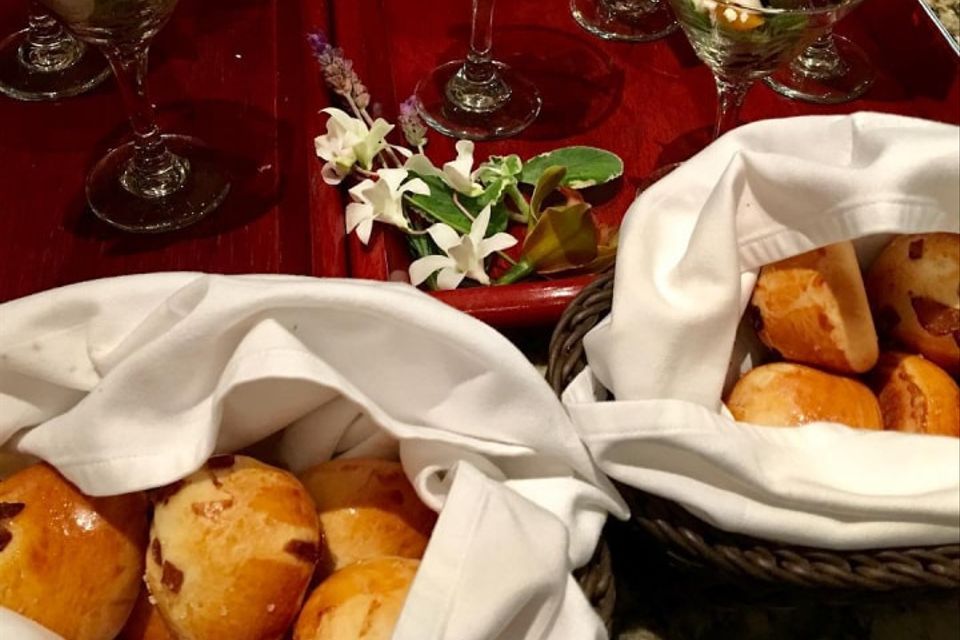 Image Courtesy: Outrageous Gourmet
There was a time when Indian weddings were all about fried delicacies, sweets and heavily-spiced food. With time, the concept of new dishes from not just around the country, but around the globe was introduced into wedding menus. And thus, along with plates of pasta, pizzas, Manchurian and noodles there also came salad bars.
Salad bars at weddings now no longer consist of a plate of tomatoes, cucumbers and carrots cut up and decorated in circles. Now there are cold pasta salads, sprouts, fruits and what not. But the fact still remains that the salad counter remains the least exciting counter at any wedding.
To make sure that this is not the case at your wedding, here are some amazing salad decoration tips that will make the salad bar a hit at your wedding. And oh, your guests will love the unique dose of healthy food along with all the yummy snacks. Check them out.
1. Pep it up with the presentation
As we all know, the presentation is key to everything nowadays, salad decoration included. If something looks pretty, people automatically assume it might taste good. Human nature, you know? Well, now you do. Focus on serving the salad in a unique and fresh manner. It could be the same ol' mixed green salad, but by serving it in cocktail glasses or empty coconut shells, you can spice up the way it looks and people will flock to taste it.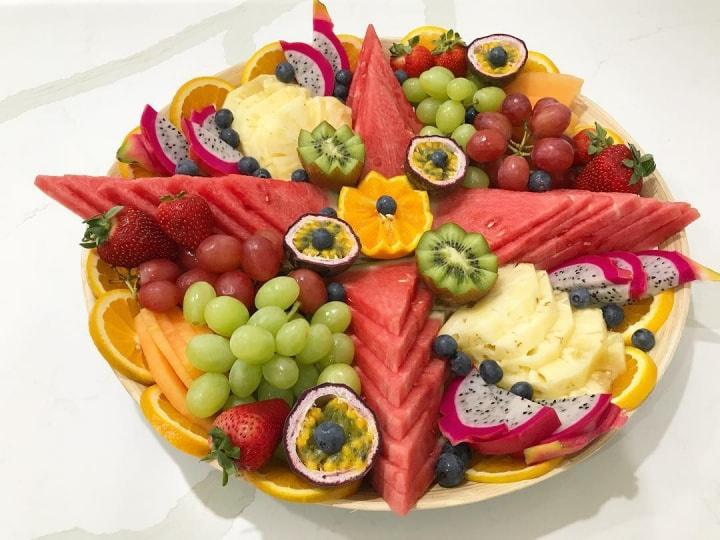 Image Courtesy: Fancy Fresh Platter
2. Of all shapes and sizes
Another way to attract attention to the salad bar is by presenting the salad in different shapes. This has been a regular practice for many years at weddings - cutting a fish out of cucumbers and a snowman out of radishes, but you need to think out of the box. Disney characters for kids and some other special things like that can be a good start. Caterers have access to salad art experts who can give a new and fresh look to your salad counter. Get in touch with some and give the plain looking salad bar a funky makeover.
3. Let's sprout it
Apart from fresh vegetables, what also makes perfect sense at a salad counter are sprouts. People are slowly turning into health freaks these days so it's a great idea to give them as many healthy eating options as you can. Along with sprouts, you can also serve cold pasta salad, chicken or tofu salad etc, just to add a little variety and excitement.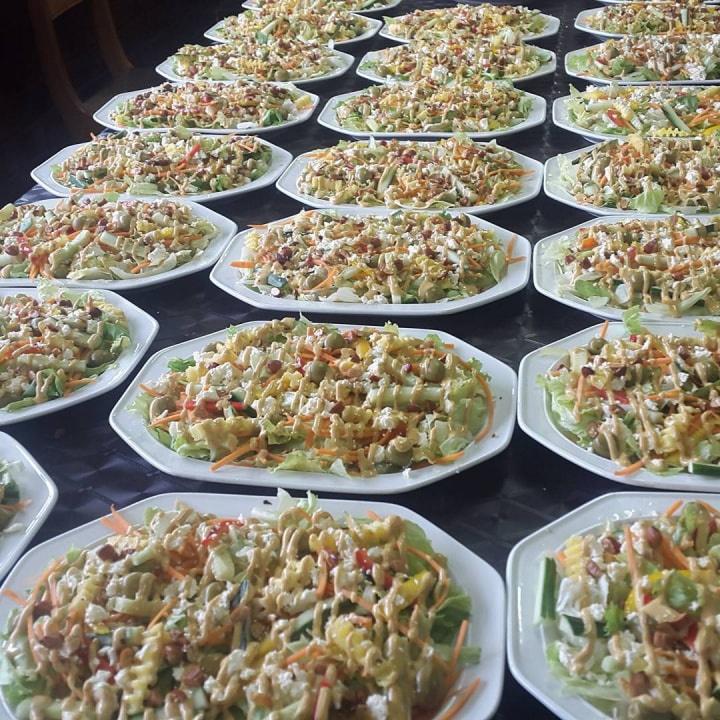 Image Courtesy: Freshly Ground
4. Toss in the sauces
Well well, just because salads focus on the healthy bit of eating, it doesn't mean that we cannot pep them up with a few sauces and dressings to make them taste even better. A very vital part of salad decoration is salad dressings. Make sure you have a great selection of dressings and sauces available, along with croutons and healthy loaves of bread, and rest assured your salad counter will be a huge success.
5. Bring out those fresh fruits
Why just have veggies at the salad counter, right? You can throw in some juicy fresh fruits like strawberries, watermelon, kiwis, etc in and your guests will love it. It will add some colour to the otherwise primarily green counter and therefore is a great salad decoration tip too. Also, merging the fruits and salad counter seems like a practical and convenient thing to do, both for you and your healthy guests.
Image Courtesy: Lezar Opstal
6. Seasonal is best
This is a very important tip and even though it doesn't have anything to do with salad decoration in particular, it still goes a long way in setting up a healthy salad counter. You should make sure that the focus at the salad counter is on seasonal vegetables and fruits. Most people these days, at least the ones who are actually health conscious, are not very keen on eating stuff out of the cold storage. So, this is something you need to pay attention to. When it comes to salads, seasonal and fresh is best.
7. Get your guests high on salad
We have all seen live pasta and omelette stations at events, so why not experiment with a live salad bar where your guests can get their salads customised. You can even add a healthy sandwich counter right there, and see your healthy eaters flock to the salad bar like there is no tomorrow.
We bet that after reading these fun salad decoration tips even you feel like devouring a juicy bowl of fresh veggies and fruits. Well, if you do, then you can only imagine what a hit the salad counter at your wedding will be after you apply these tips there. Oh no no, you don't have to thank us! Get your caterer on board now and get going! Check some other food menu, perhaps a Punjabi food spread or a Vegan one to incorporate some fun dishes!
If you have any more salad decoration tips that you would like to share with us, then drop them in the comments section below.