A Drool-Worthy List of Maharashtrian Food that You Need to Add to your Wedding Menu Right Now
If you want to add a Maharashtrian touch to your wedding food menu, take a look at this list of Maharashtrian food that you must include.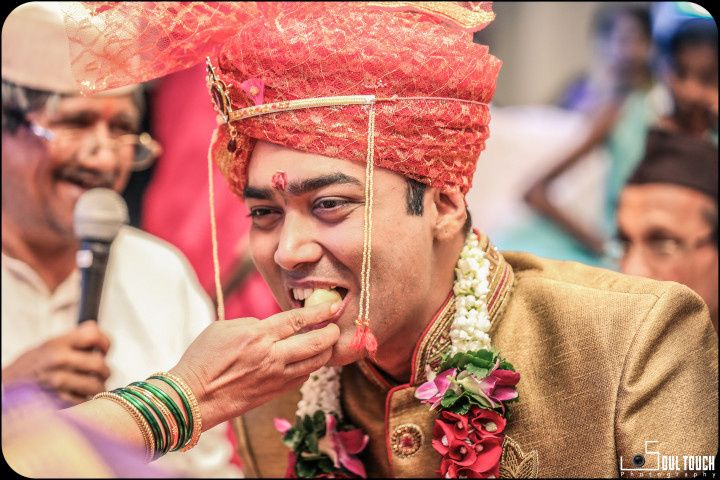 Maharashtra is a state rich in culture and they pride themselves for all the delicacies that they have bestowed upon us. The Maharashtrian cuisine is packed with wildly flavoured delicacies and offers an endless variety of dishes that you can enjoy. This listicle is a curation of dishes that you must add to your wedding menu for your guests to devour.
1. Pav Bhaji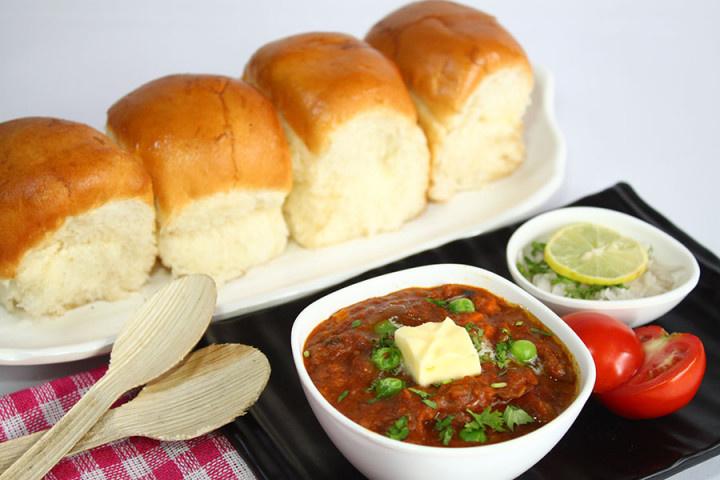 Another delicacy from the state of Maharashtra is Pav Bhaji. Any chaat or starter counter needs a Pav Bhaji station. A spicy curry of mixed vegetables cooked with blended Indian spices and herbs accompanied with a piece of bread shallow fried with butter is every Indian street food lover's dream come true. This is hands down the best street food from Mumbai and we couldn't have been more thankful for blessing us with this delicacy. Add this to the list of Maharashtrian food that you want at your wedding and we're sure everybody will be pleased.
2. Bharli Vangi (Stuffed Eggplant)
This dish tops the ranks when it comes to deciding a Maharashtrian food menu. You can add this dish to your main course selection and we promise it will leave your guests licking their fingers. It is a well-liked delicacy all over Maharashtra and the dish is made with a stuffing of tomatoes, onions, Indian spices and herbs filled in brinjals. Your list of Maharashtrian food will be incomplete without this dish.
3. Pandhara Rassa
Pandhara Rassa in Marathi translates to white curry. It is a dish that non-veg lovers savour a lot. This dish isn't too spicy and is a dish made with mutton and gravy which is slowly cooked with the special ingredient of Kolhapuri masala along with other Indian spices and herbs. If you plan to have non-veg dishes in your wedding menu, this dish a great pick from the list of Maharashtrian food.
4. Masala Bhaat
Masala Bhaat is the Maharashtrian version of Pulao and is widely eaten all over the state. Add this to the rice section of your wedding food menu and you won't be disappointed. It is a dish cooked with veggies and spices. The main ingredient that does the magic is the Garam Masala and gives it a smoky flavour. Need we convince you more to add this mouthwatering dish to your list of Maharashtrian food that you need to have in your wedding menu?
5. Tambda Rassa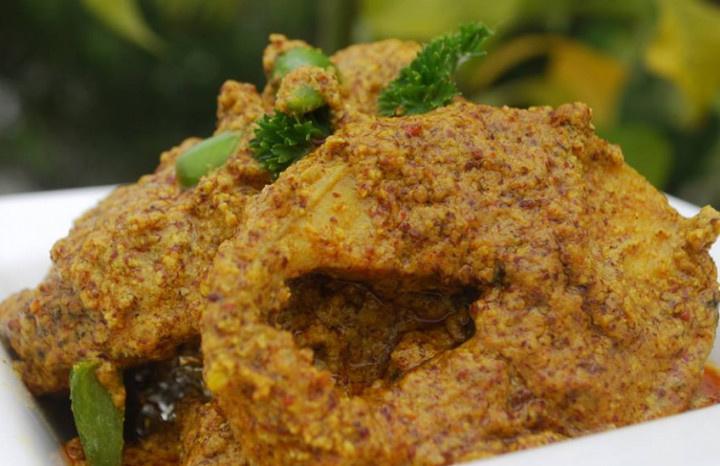 Tambda Rassa is another non-veg dish that you must include in your wedding food menu. This dish is mildly spicier than Pandhra Rassa. It is a variant of mutton gravy and can be eaten with rice as well as flatbread. We're sure there'll be a long queue of people waiting to get a taste of this Maharashtrian delicacy.
6. Puran Poli
Puran Poli is a traditional dessert from Maharashtra and is served on festivals as well as weddings. It is a flatbread stuffed with a sweet paste made from lentils. It is loved by one and all and can be eaten with ice cream. And you can never have too many desserts, right?
7. Modak
Modak was the favourite dish of Lord Ganesha and now we know why. Modak is made with a filling of jaggery and coconut and is finally baked. This will make a great dessert option and you can make it sugar-free for the elders as well so they have something sweet to savour.
8. Amrakhand
Amrakhand is a must have dessert. It is a dessert made with curd, sugar, almonds, pistachios, saffron and green cardamom. Another variant that you can choose from is the Mango Amrakhand. Mango Amrakhand is the perfect summer dessert that you need to include in your list of Maharashtrian food, right now.
9. Sol Kadhi
This is a drink which is popular in Maharashtra and Goa as well. It is usually eaten with rice or drunk after meals. It is made with coconut milk and kokum (a plant which is used as a spice). This drink will be among your guests and give them a flavour of Maharashtra as well.
10. Aluvadi
Aluvadi is a deep fried dish made from spinach or fresh taro leaves. It is a perfect snack to nibble on before your guests dive into the main course. It has a sweet and tangy taste to it.
11. Kothimbir Vadi
Kothimbir Vadi in Marathi translates to coriander and is one of the most famous dishes of Maharashtra. You can add this dish to your chaat counter and serve it with a dollop of green chutney. All the aunties in your wedding will go gaga over this dish and the gossip will be endless.
12. Vada Pav
We saved the best for last, Vada Pav is a national food treasure. This is no doubt a staple snack for all Maharashtrians. It is an Indian version of a burger and is widely enjoyed by all the people.
Doesn't this list of Maharashtrian food make your mouth water and make you want to go grab a snack? We know it does. What're you waiting for, get in touch with your caterer and add these mouthwatering dishes to your wedding menu.
Which is your favourite dish from this list of Maharashtrian food? Tell us in the comments below.