Quick Guide on Making Your Wedding Dessert Menu the Talk of the Town
Spoil your guests with wedding dessert options they can't resist! Need help in planning the dessert menu? Here is a handy guide.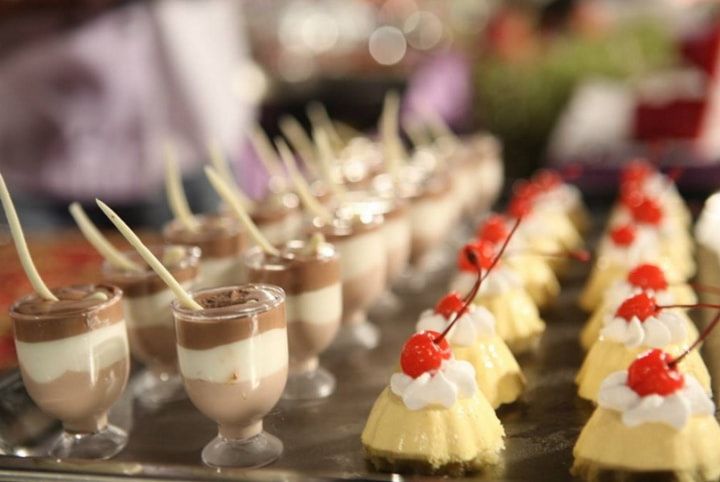 Accept it or not, but the most important aspect for the guests at any wedding is the food. And everyone loves delicious wedding desserts on the menu. If yours is a summer wedding, your guests will be looking forward to the ice-cream and rasmalai counters. Give them a delightful surprise by getting creative with cool and tasty treats that are guaranteed to win over them. The key is to keep the weather in mind and allow yourself to experiment a little while retaining the most popular options for a balanced dessert menu. Here's a list of useful ideas definitely worth sampling and adding to your wishlist this season!
Things to Remember When You Zero down on Options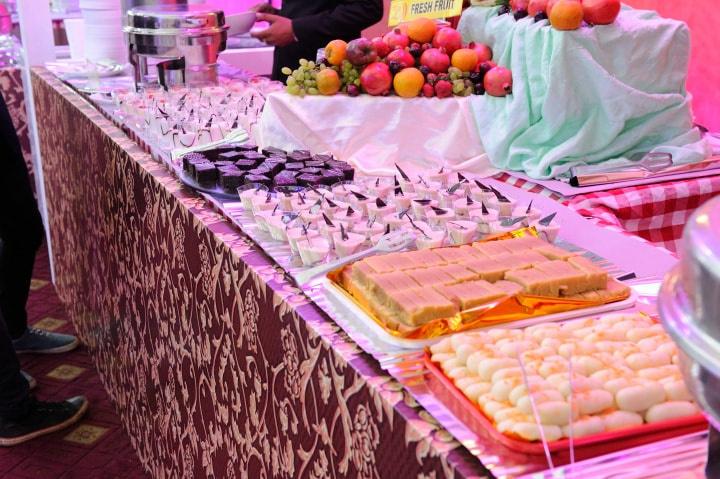 A great summer wedding menu has a bit of everything - the old favourites and the new trends! Plan the dessert menu keeping the age group of your guests and their preferences in mind. You want to be able to cater to all of them, including the kids and the health-conscious guests. So, choose a variety of wedding dessert selections to leave them spoilt for choice.
If you're feeling up to it, opt for a quirky flavour such as paan ice cream for bonus points and plenty of appreciation from everyone at the wedding! Yet do keep in mind your budget and the flexibility in selection it allows.
It is also crucial to remember that the presentation is everything. For your wedding dessert menu, think of lovely add-ons such as an ice-cream truck, a 'baraf ka gola' counter or special milkshake/frozen yoghurt counter that offers you the choicest of toppings. (We're thinking of Oreos…)
Which Desserts Should You Opt For?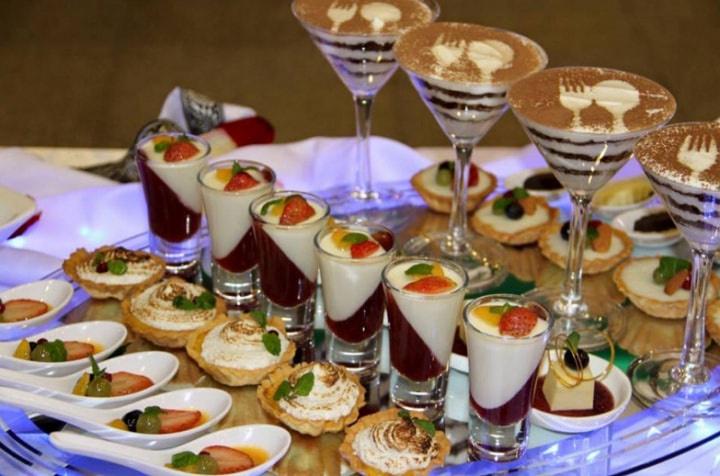 The All-Time Favourite: I Scream!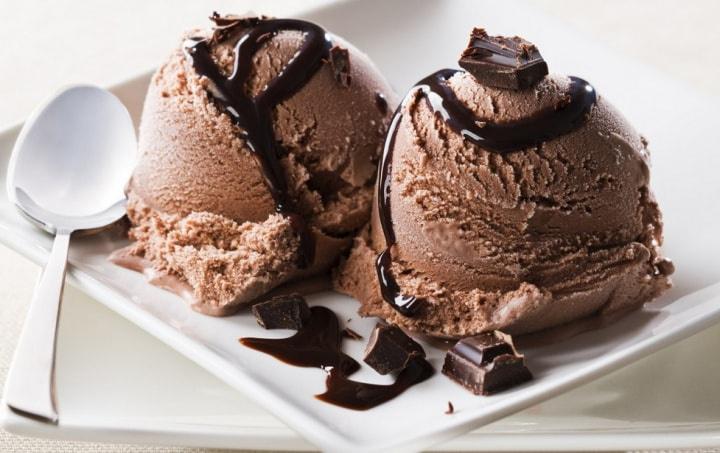 You can't go wrong with a generous helping of chocolate chip ice-cream with other wildly popular flavours such as mango and vanilla. Kulfis are always a good idea too! You can get them customised based on a host of colours to keep things exciting and fresh. A few recommended options include pista, malai, almond, paan, fig and more. Ice-cream is a crowd-favourite and guaranteed to please everyone at your summer Indian wedding!
The Delightful Frozen Dessert Cups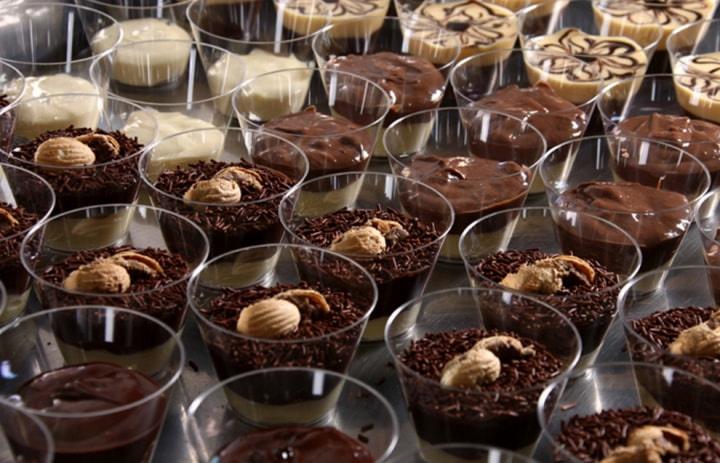 Why not offer a generous spread of irresistible dessert cups to your guests? They look absolutely beautiful as a part of your wedding menu and can incorporate several flavours and palettes, including the sugar-free versions. Some of the popular ones are mango yoghurt topped with macadamia crumbs, frozen lemon cheesecake, strawberry sorbet and more. Including different flavours and options on your wedding dessert menu will ensure that there is something in there for each guest!
The Creamy Milkshakes
For your more discerning guests who may simply be looking for a cold sweet treat to sip on, you could set up a colourful milkshake van. The possibilities here are endless and you can include lots of different flavours as well as add-ons. Recommended options include cookie and cream, coffee, chocolate, strawberry, mango, banana and peanut butter. It's a great idea to offer sugar-free options for your health-conscious guests.
The Gorgeous Cakes in Mason Jars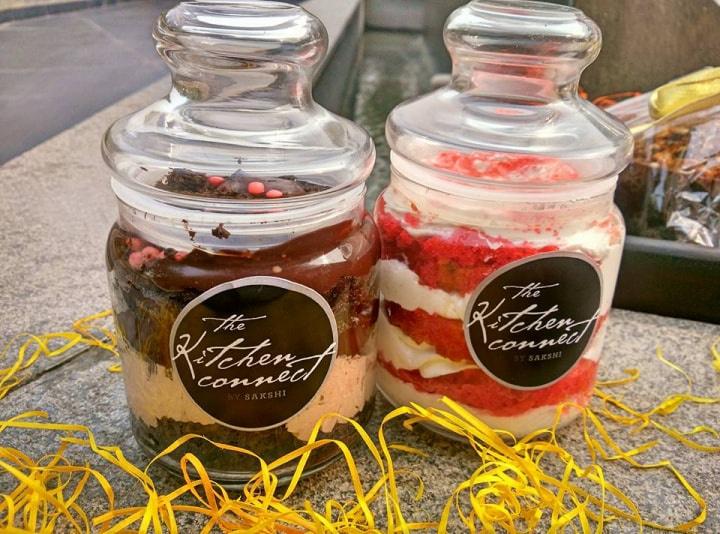 For a truly dreamy effect, ask your caterer to serve cake in mason jars. Black forest, pineapple, chocolate, butterscotch, red velvet, caramel cakes are a hit and worth considering for the wedding dessert menu. You could even include cute messages for the guests and stick them onto the jars. And if you can, consider adding a giant ice-cream cake to your summer wedding.
The Evergreen Indian Desserts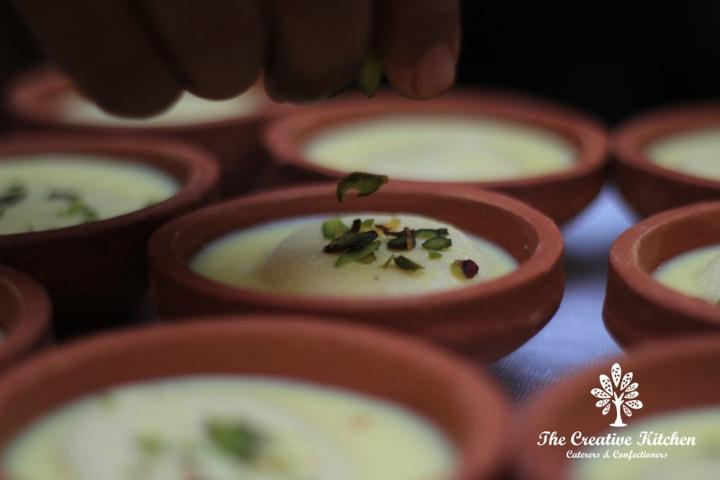 Your wedding guests will love traditional Indian options such as barfis and rasgullas. Rasmalai is also a delicious wedding dessert option that tastes great when served cold. Balancing flavours and options, and paying special attention to the presentation and cutlery will go a long way in satiating your guests!
An Indian summer wedding is incomplete without desserts. Make sure that you listen to your instincts and ask your caterer for recommendations especially while zeroing down on the crowd favourites. Freshly made desserts are hard to resist, and a little care and attention will make your wedding a successful, much-loved affair! If you have any suggestions or ideas for summer wedding desserts that deserve a spot on this list, feel free to leave a comment below.