30+ Irresistible Engagement Cake Ideas You Need to Sample Before Finalising Yours
Are you planning to celebrate your engagement with a cake? Here are some fabulous engagement cake ideas to make your day!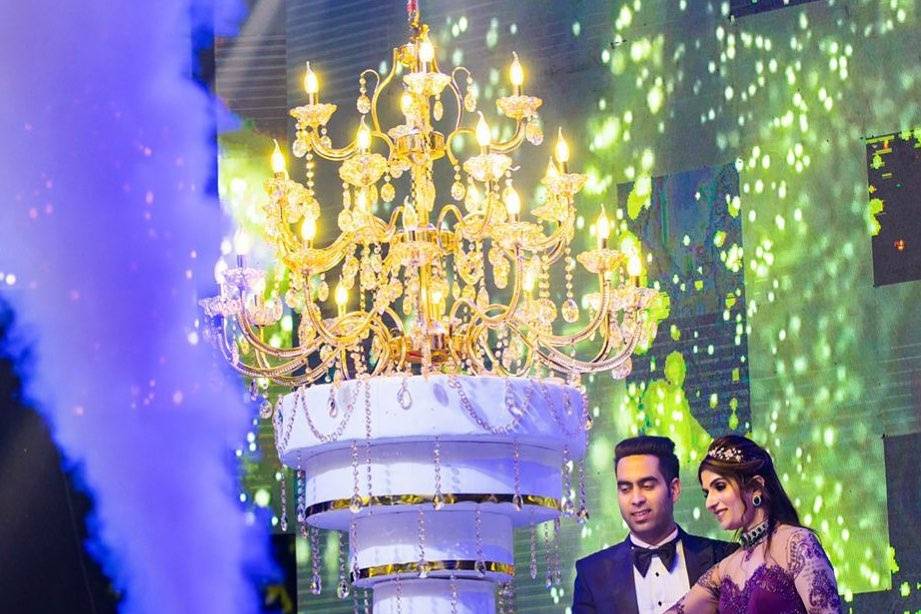 When you're finally all set to 'put a ring on it, celebrate the moment with full vigor. Don the best of engagement dresses, make sure your decor displays your engagement theme brilliantly, and have a cake-cutting ceremony. Yes, an engagement cake is a must. Even though it is a recent addition to Indian weddings, it is a trend that is spreading rapidly.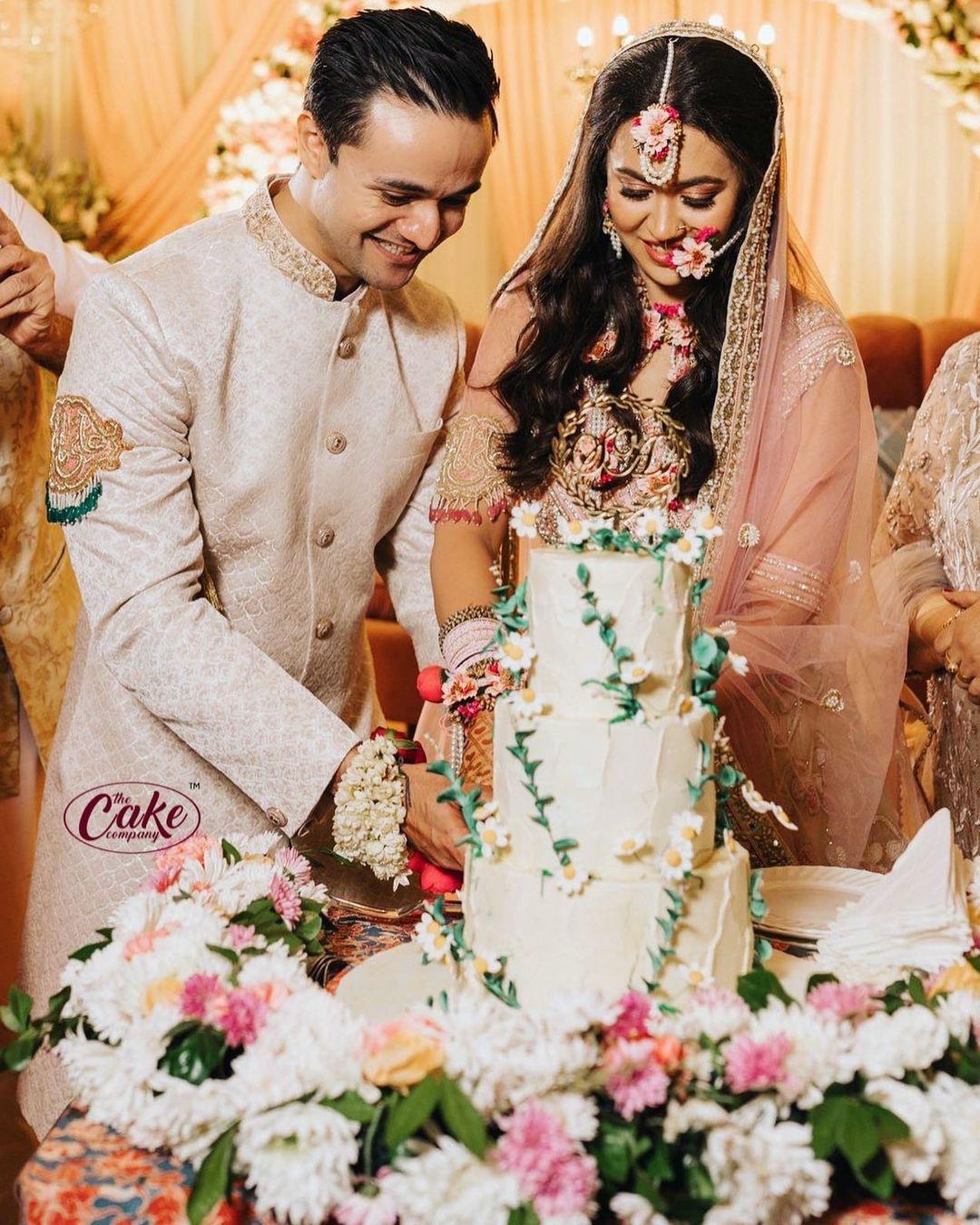 Image Credits - The Cake Company
The cake should reflect your story or personality, even if not that, at least, your taste in cakes. We've come up with some real-life engagement cake ideas that couples chose to go ahead with. Browse through this inspiration gallery and bookmark the ones you like.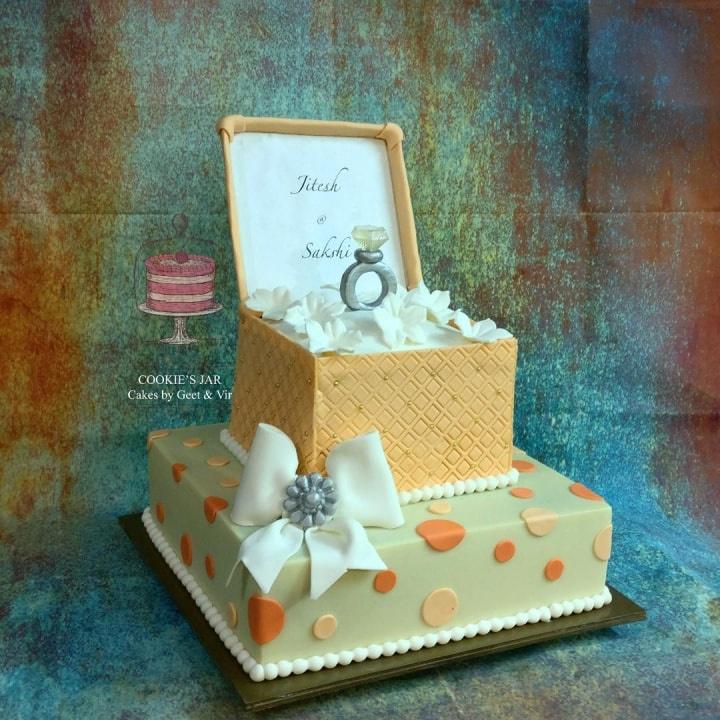 In this Article -
4. Ring Ceremony Engagement Cakes

Unique Engagement cakes
Destination Engagement Cakes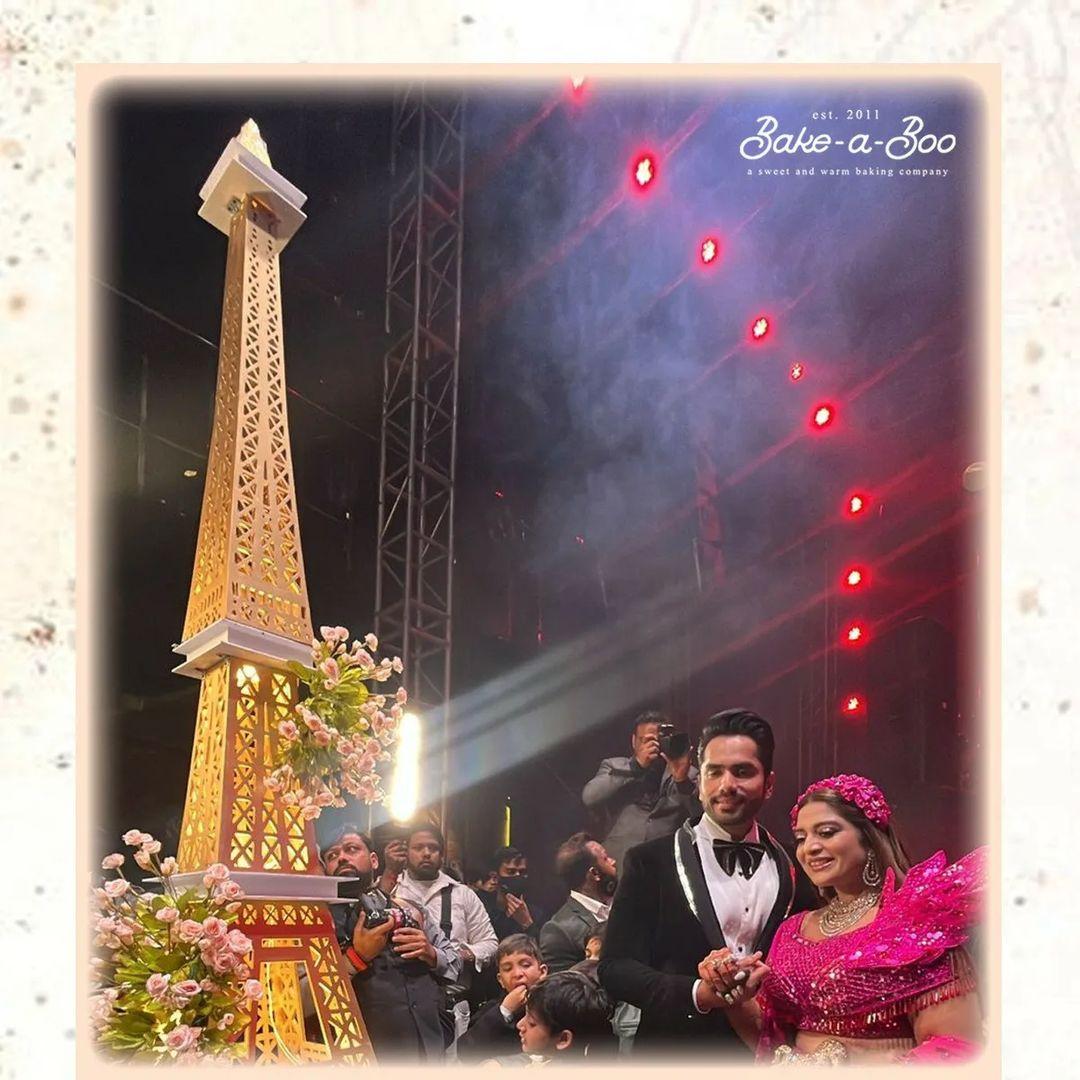 Image Credits - Bake-a-boo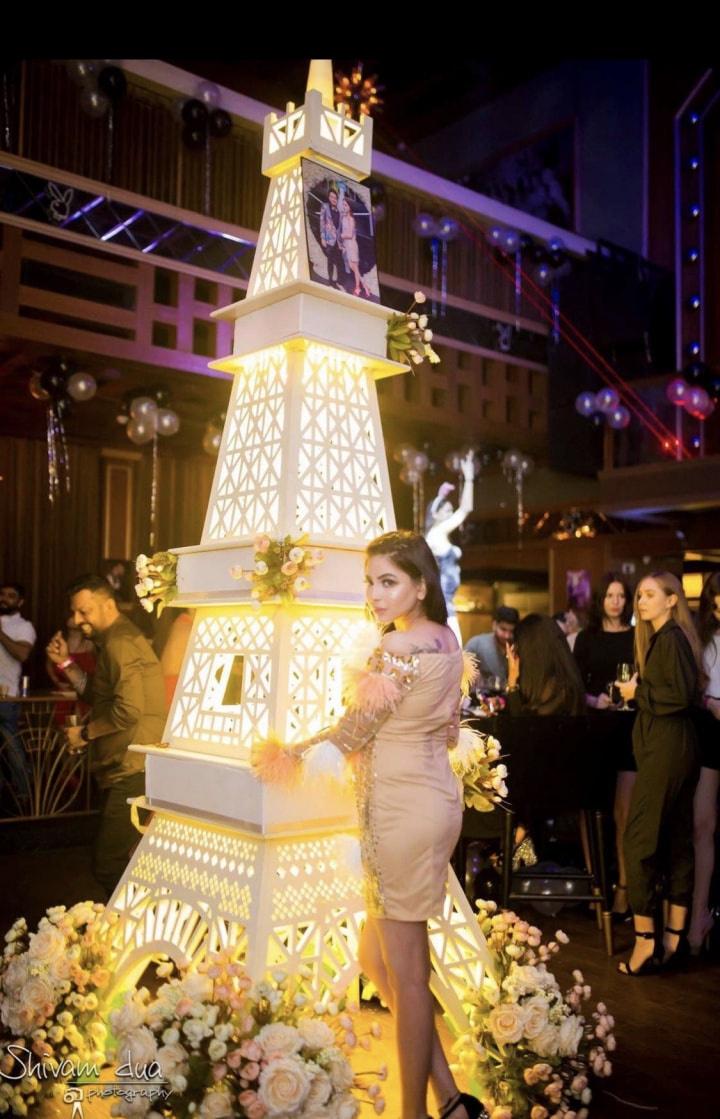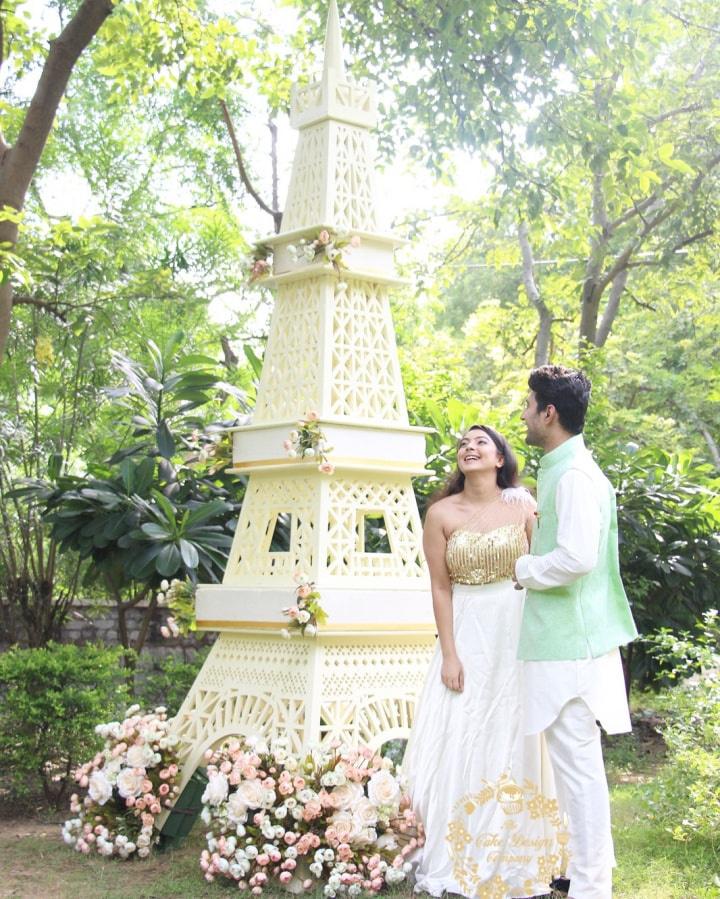 You can even have an engagement photoshoot around the cake. Now, this is a stunning engagement cake. Kudos to the baker for such engagement cake ideas. If your venue allows it, by all means, go all out and opt for a lavish Eiffel Tower for a ring ceremony cake.
Ikat Cakes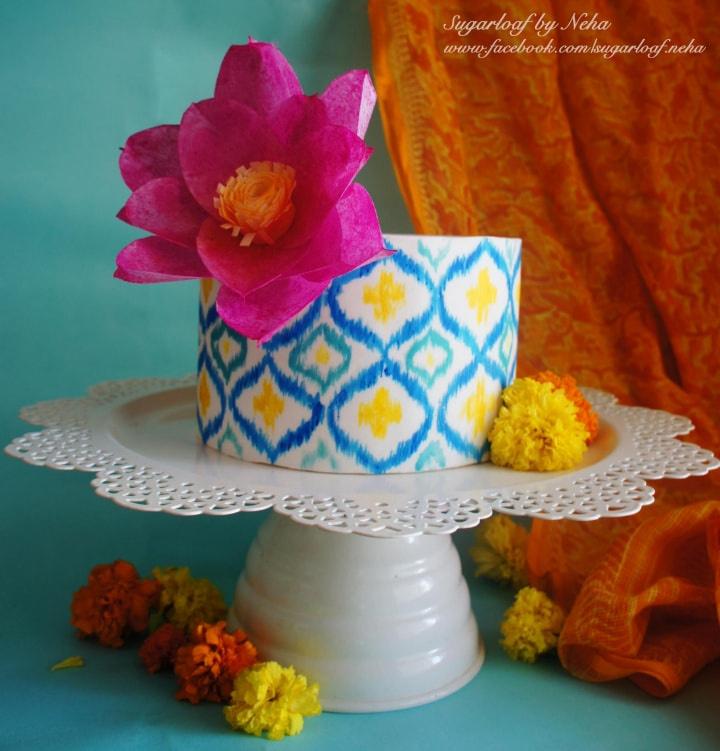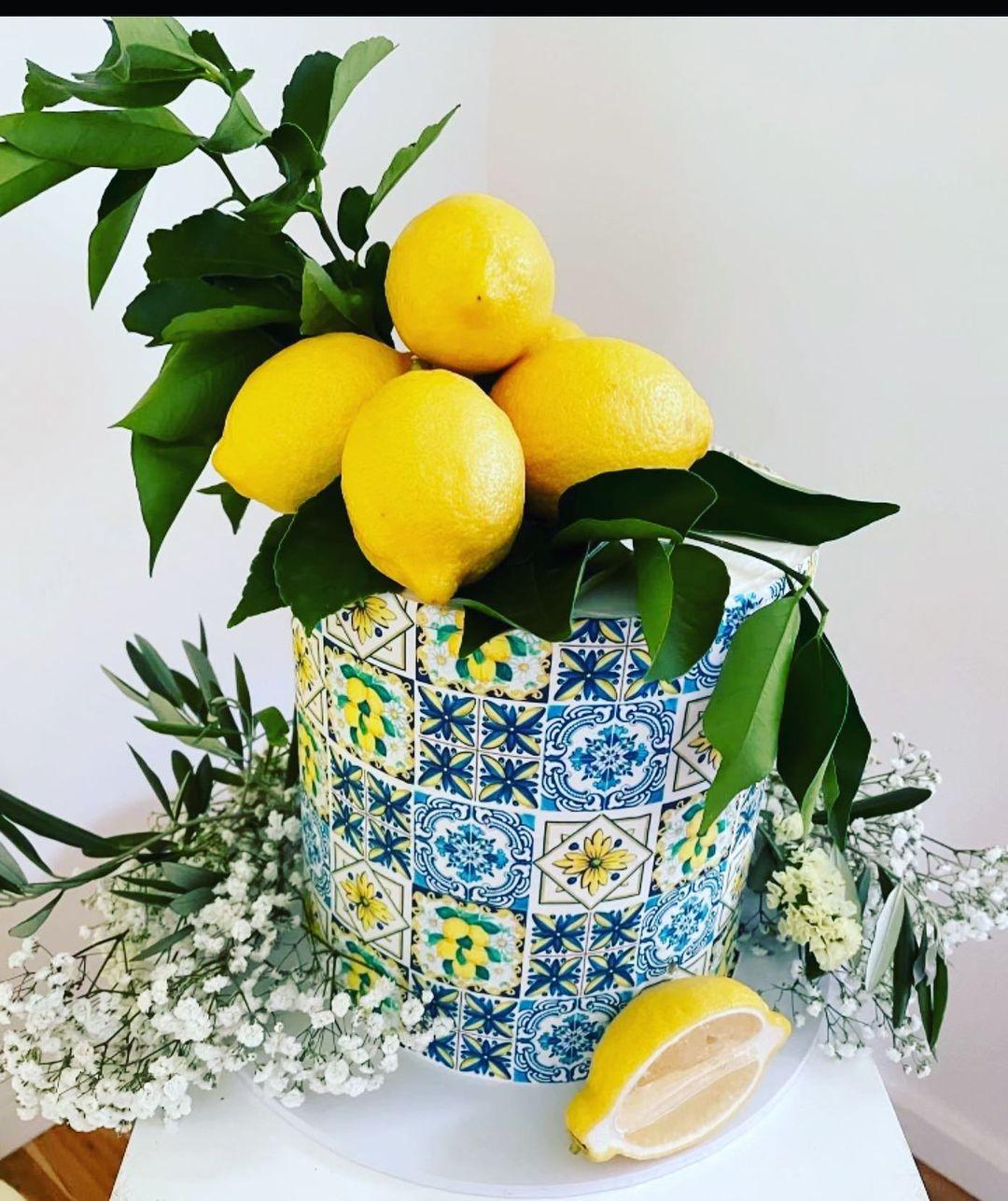 Image Credits - Cakes By Katie
You're familiar with these designs but can't remember where you've seen them? Maybe on some canvas bags or kurtas? Seeing an ikat print on engagement cakes is a welcome and pleasant surprise. If your decor is done with marigold flowers, it will seamlessly blend into your engagement theme because of complementing colors.
Cuteness Overloaded Engagement Cake Ideas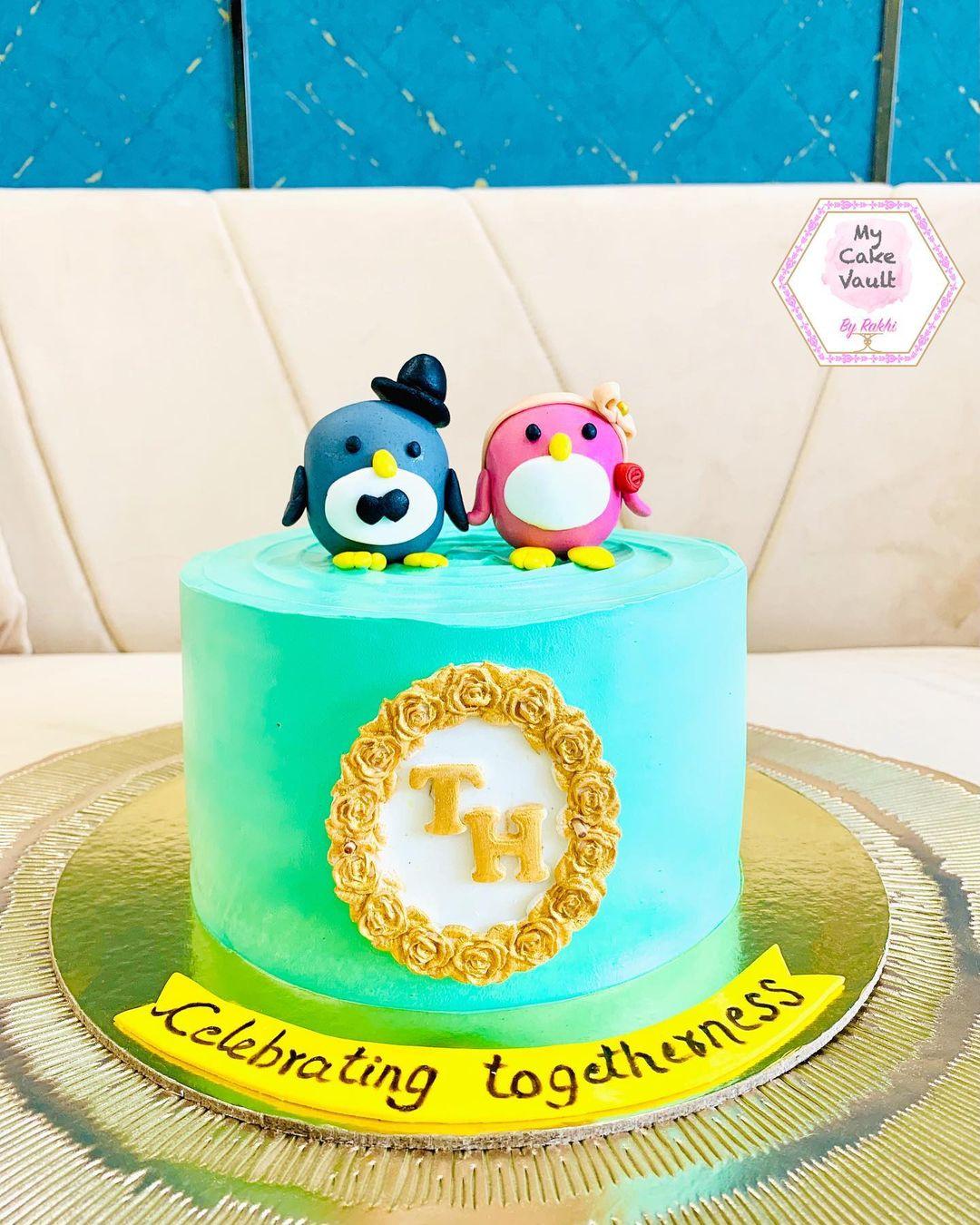 Image Credits - My Vault Cake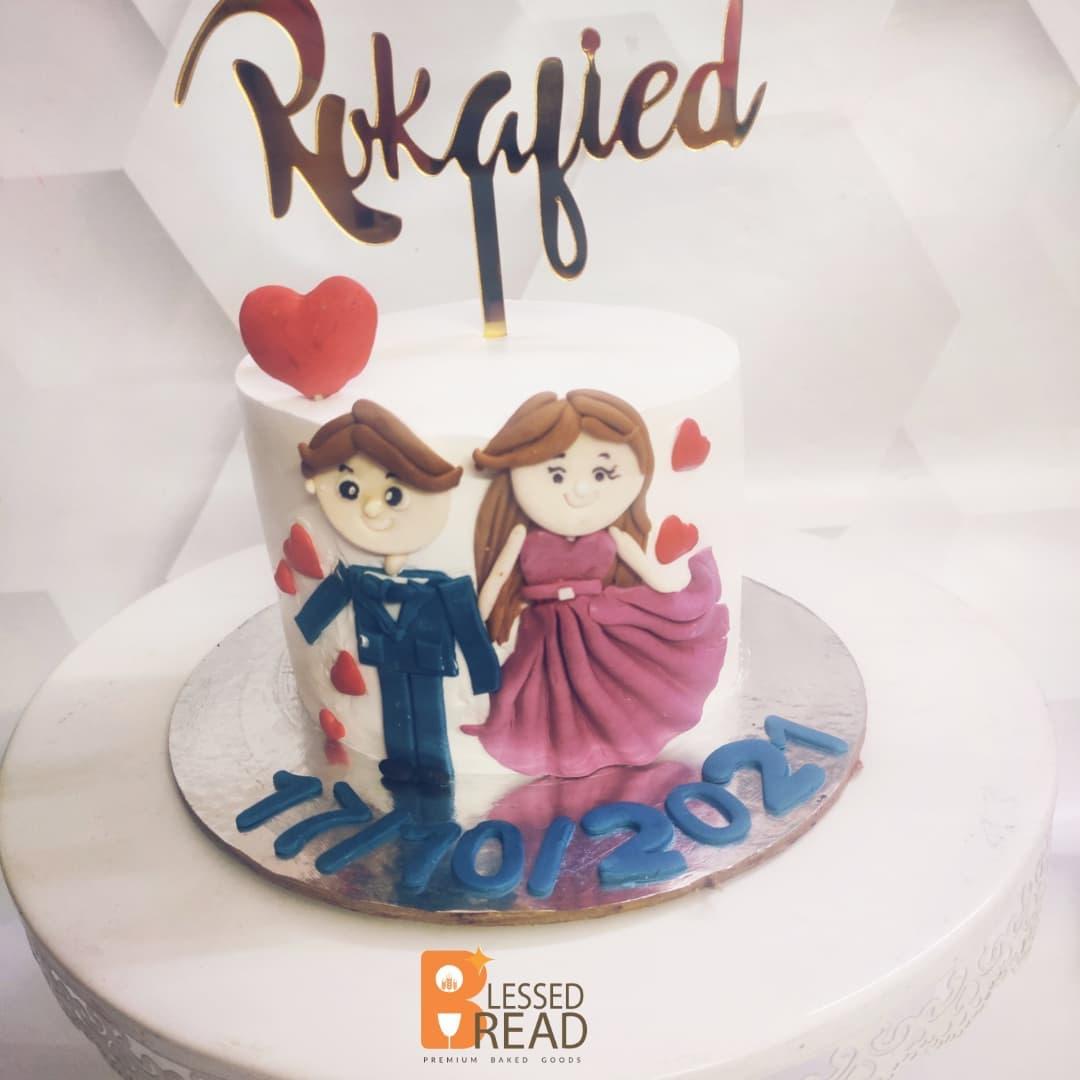 Image Credits - Blessed Bread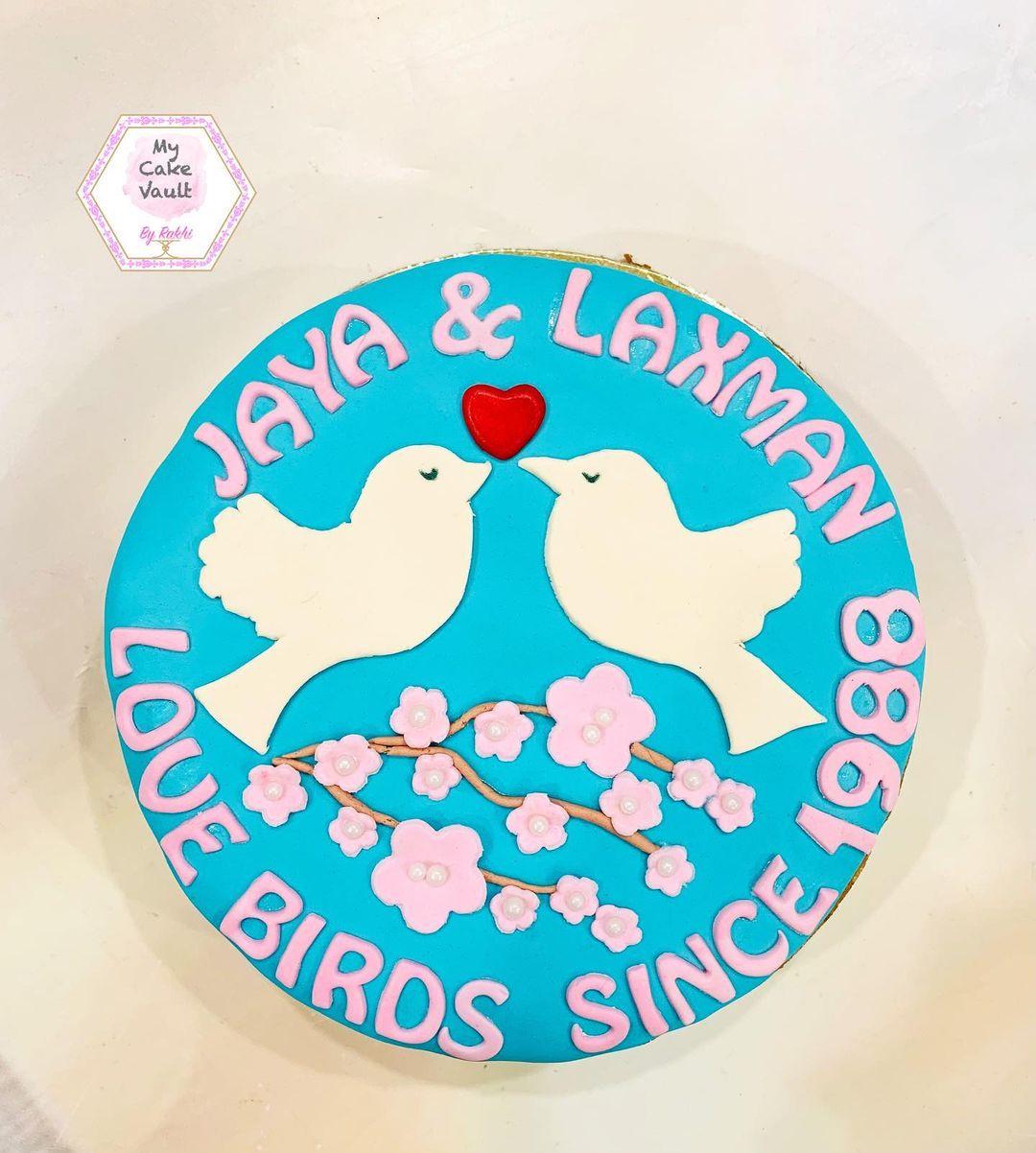 Image Credits - My Cake Vault
You don't even need an eye-catching cake topper for such a cake as it in itself is captivating enough for all wedding guests. With such a cake, you don't even need a cake topper as its own captivating features will be sufficient for wedding guests.
Tier Engagement Cakes
Cake with White and Red Roses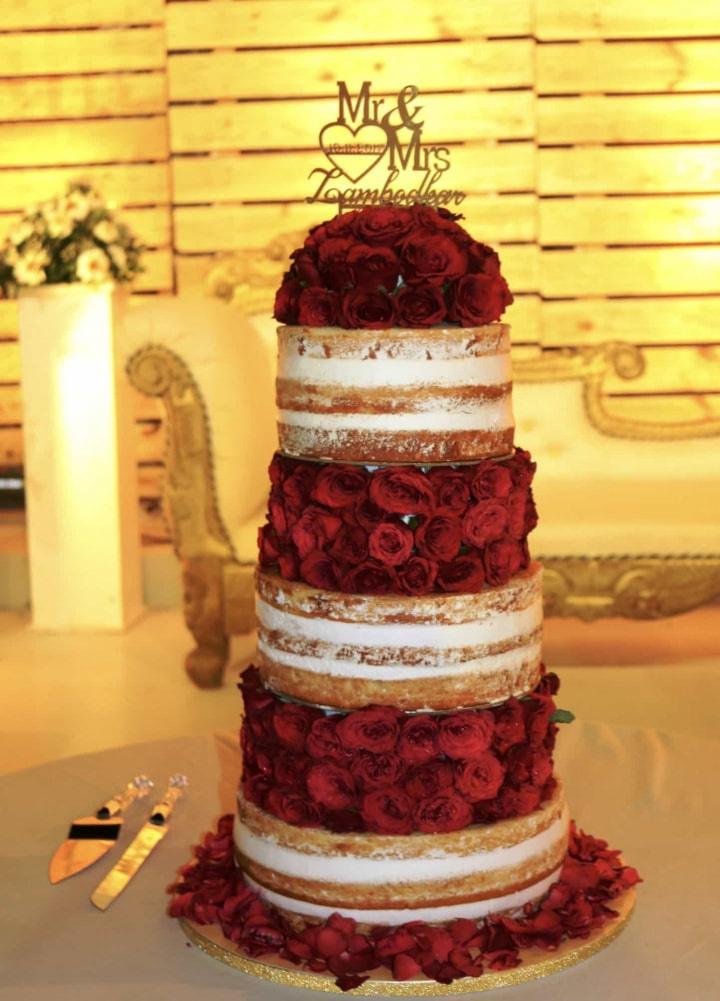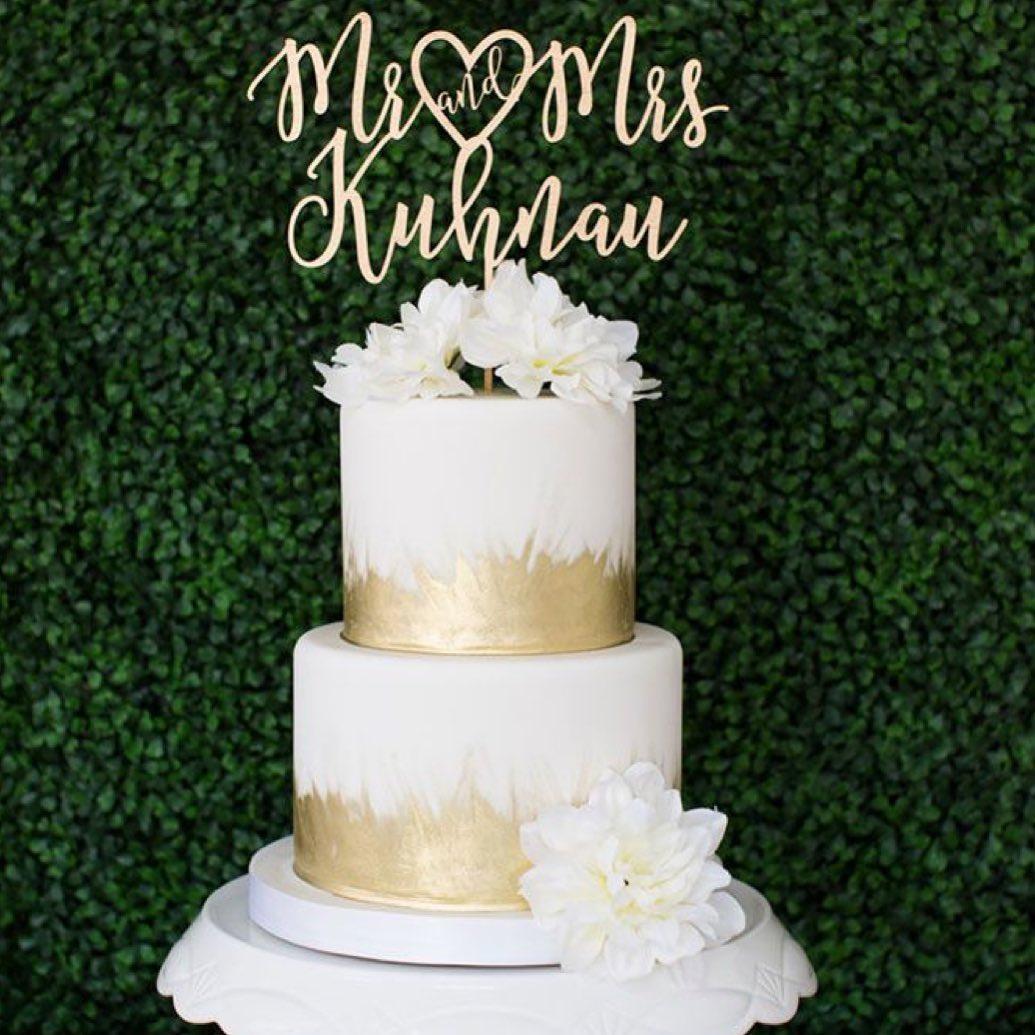 Have you ever seen a naked cake look so glorious as this one here? Adorned only with red roses, this is one of the smartest engagement cake ideas out there. The three tiers of cake are supported by a cardboard setting which is completely covered with the flowers. The combination makes it look even more pleasing to the eyes. A lovey-dovey couple should go for it because it exudes romance.
The Designer Engagement Cake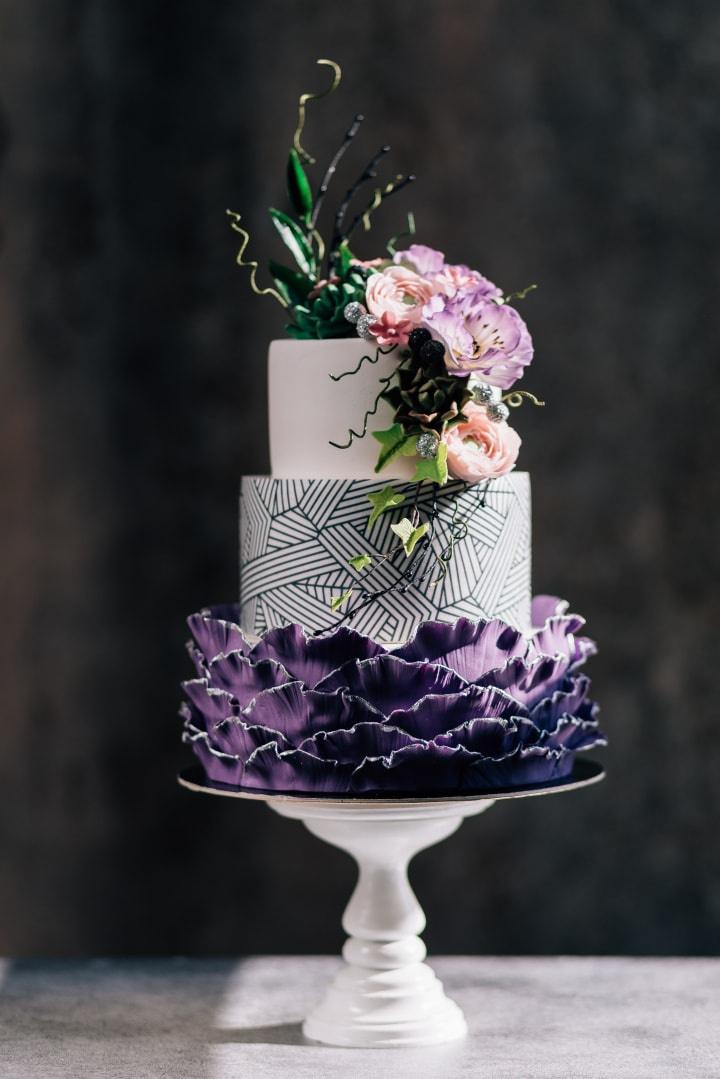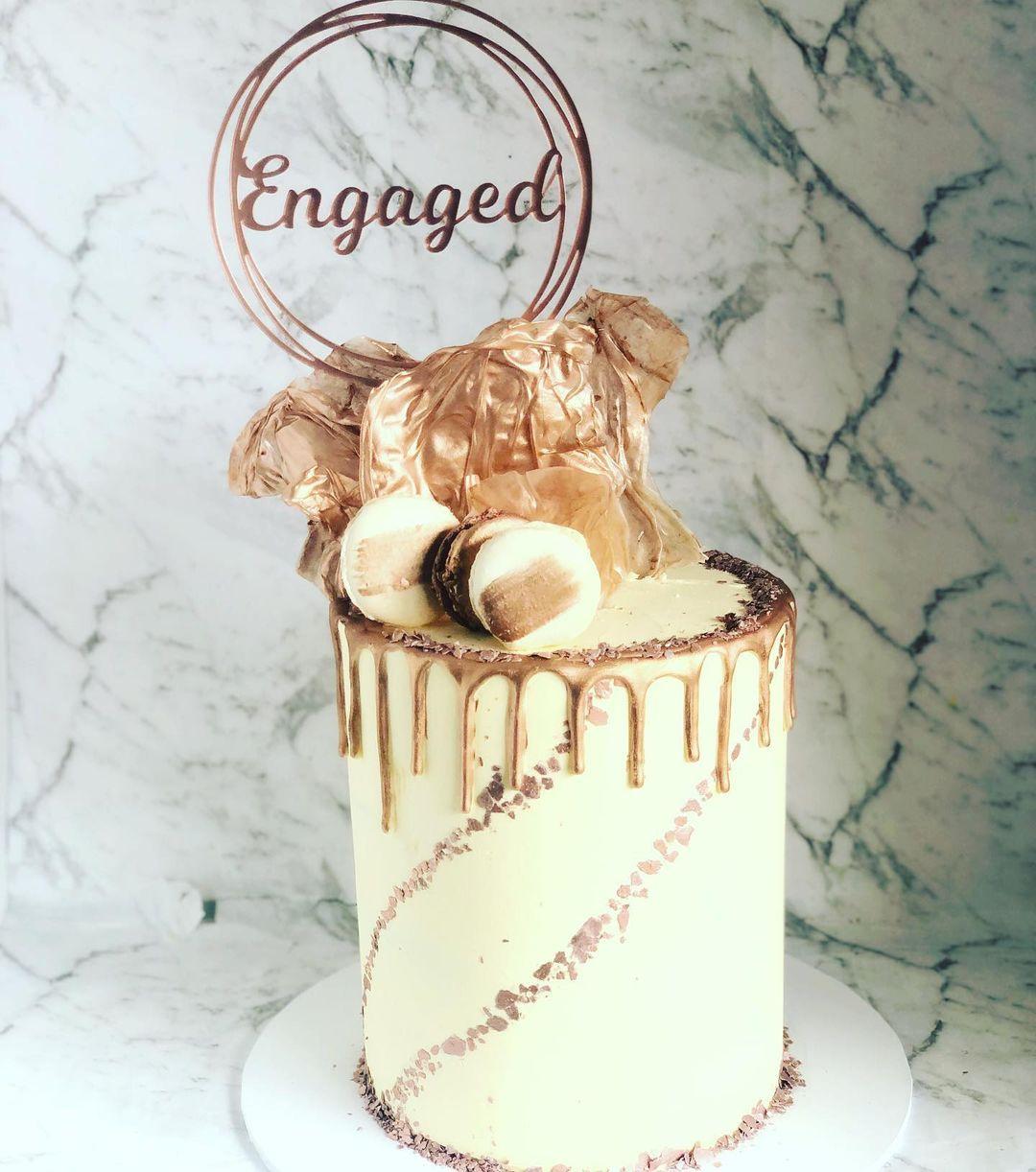 Image Credits - Cakes By Katie
For a fashionista couple, we say yes to such designer engagement cake ideas. Every tier sporting a different look, evoking a different emotion, can be a complete representation of any couple's personality. Plus, it looks so amazing and gorgeous. Who wouldn't want a petal-inspired, geometric design-covered fresh floral engagement cake?
The "She Said Yes" Engagement Cake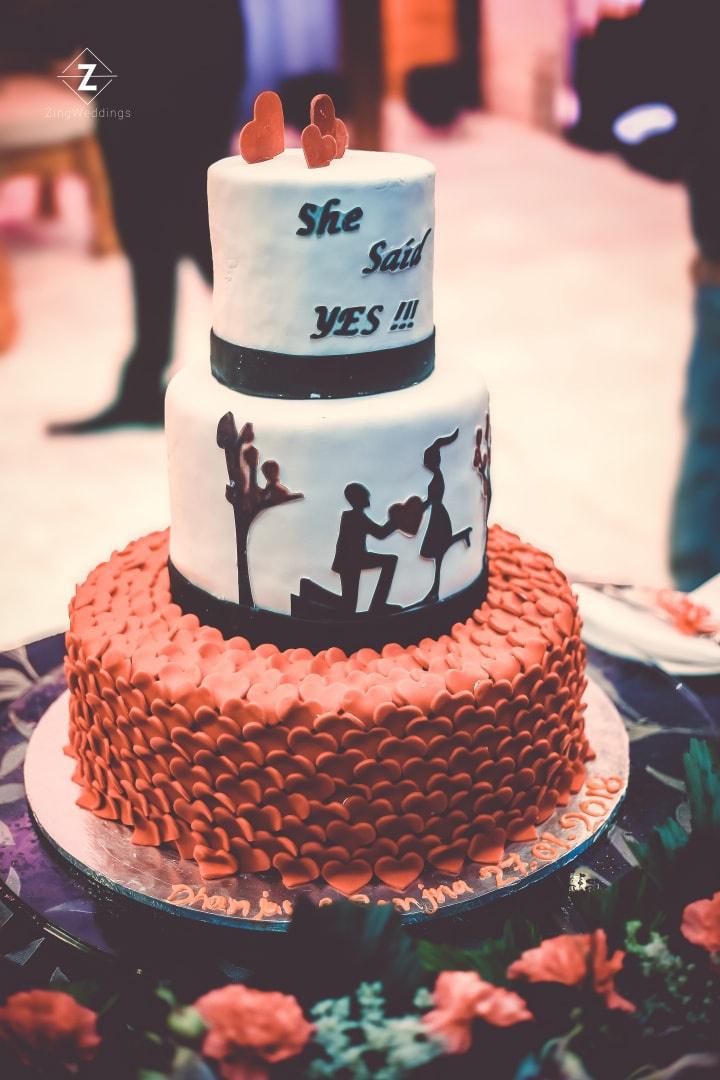 It is your engagement after all. Then why not top it off with a proposal cake? One that celebrates your engagement quite literally by saying "she said yes" written and drawn on it.
Pristine White Engagement Cake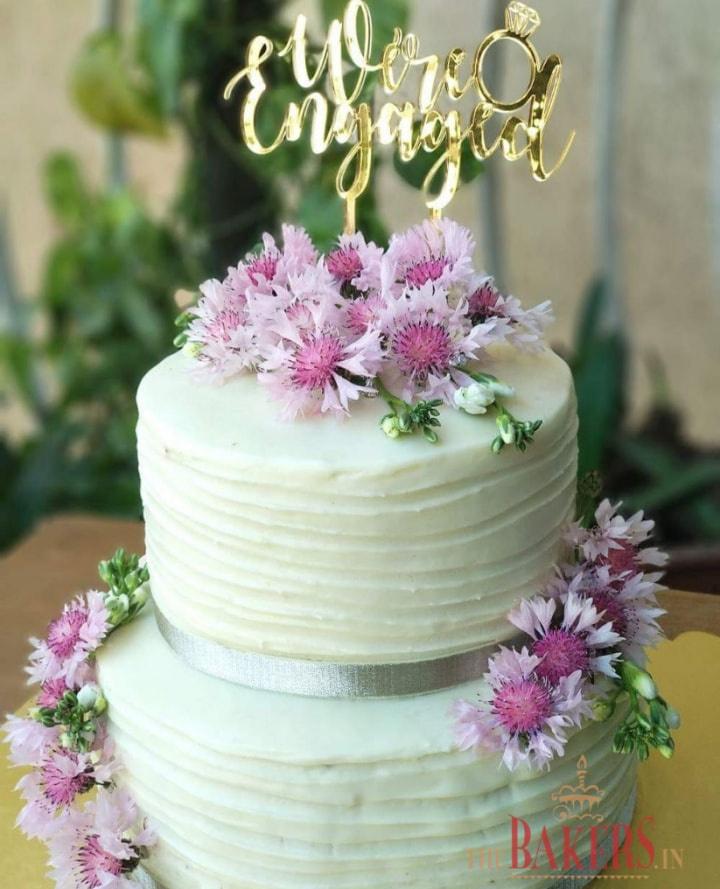 This simple white engagement cake can be an ideal choice for minimalism lovers. Topping it up with fresh flowers brings out the pristine factor even more. For a coy couple, so in love, this could be a perfect choice.
Frozen Naked Engagement Cake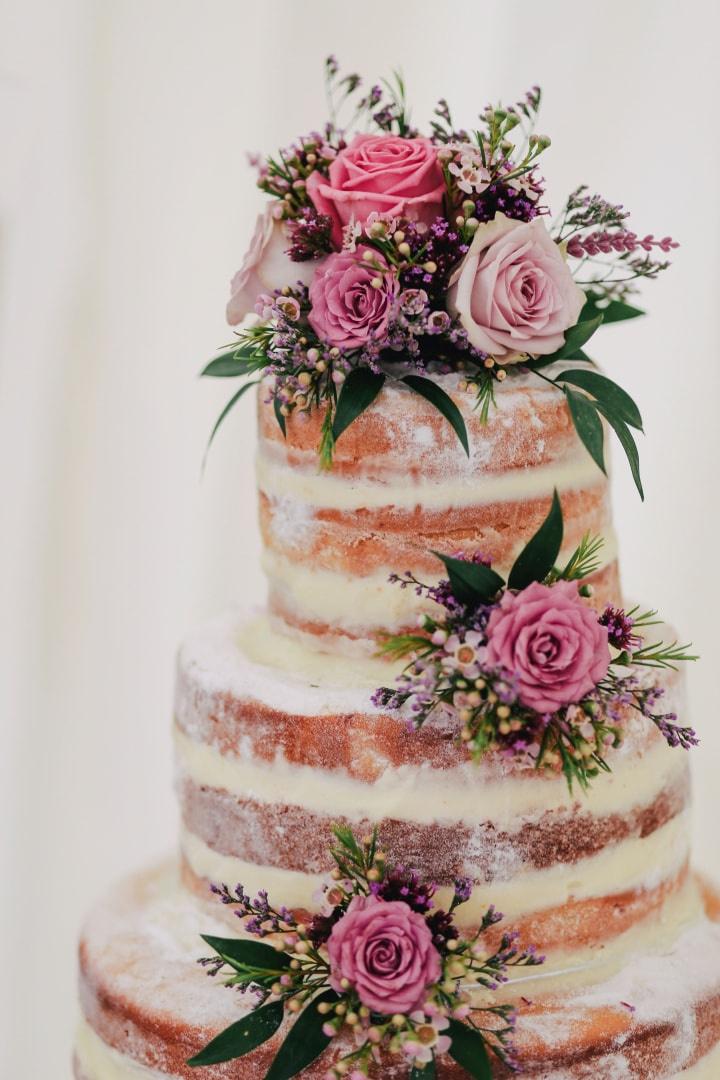 What's special about this naked cake is its frozen look. If you're hosting a rustic wedding, such engagement cake ideas will be a good option to have at the engagement party. The icing sugar sprinkled all over gives it the frozen frosting look. Isn't it amazing to look at? Surely, your wedding guests too will be in awe of this engagement cake.
Layer Engagement Cakes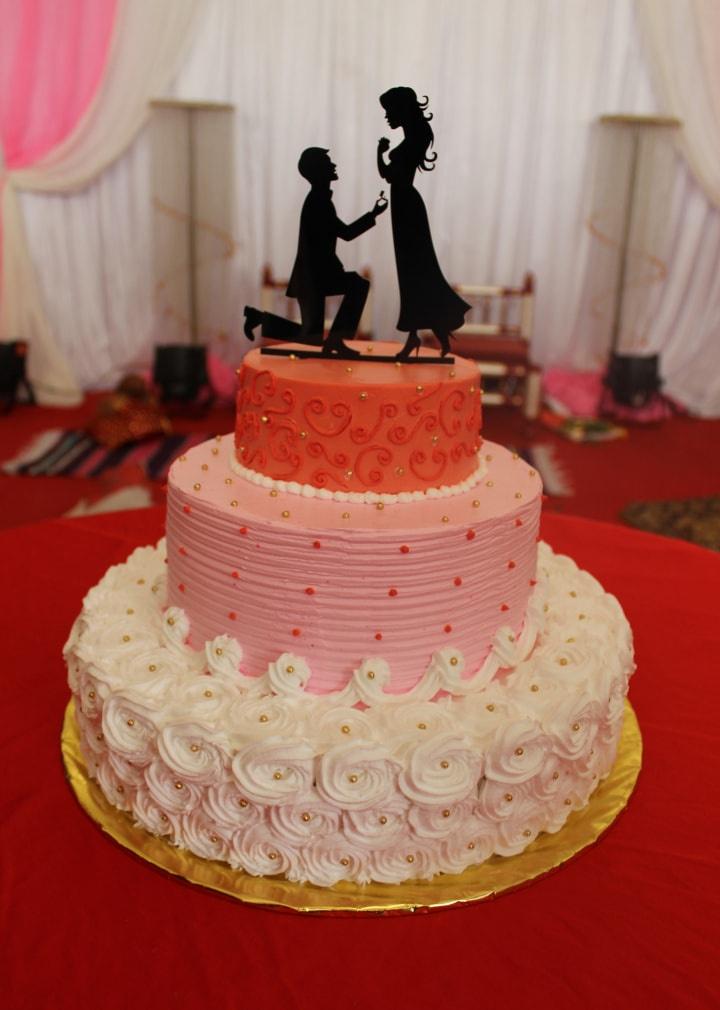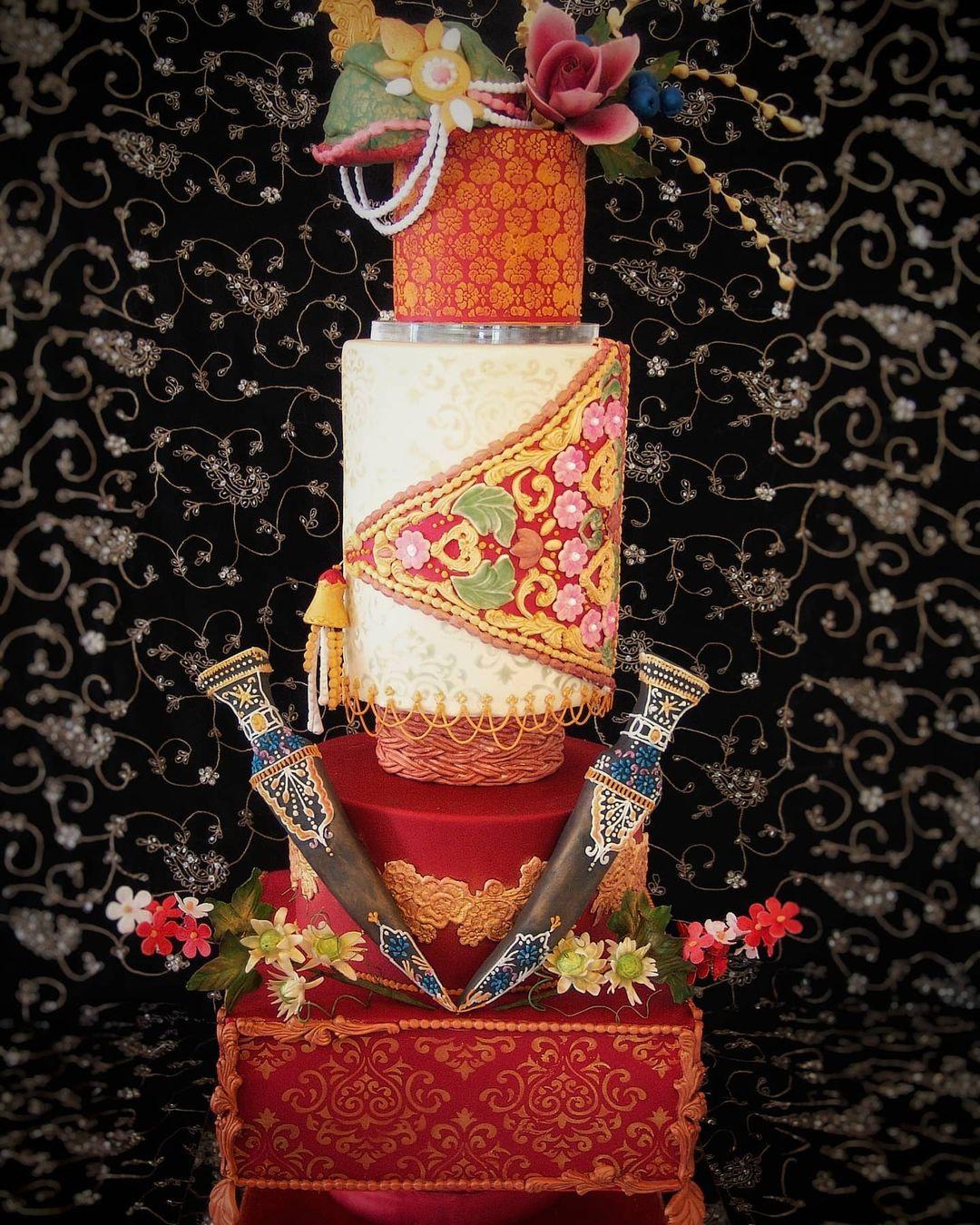 These cake toppers and royal designs say it all. It is quite a smart idea to jazz up any simple cake with this cake topper and turn it into a stunning engagement cake. The pink and white frosting combo makes for a delightful appeal. You can even consider getting some romantic quotes written on the sides.
Floral Cakes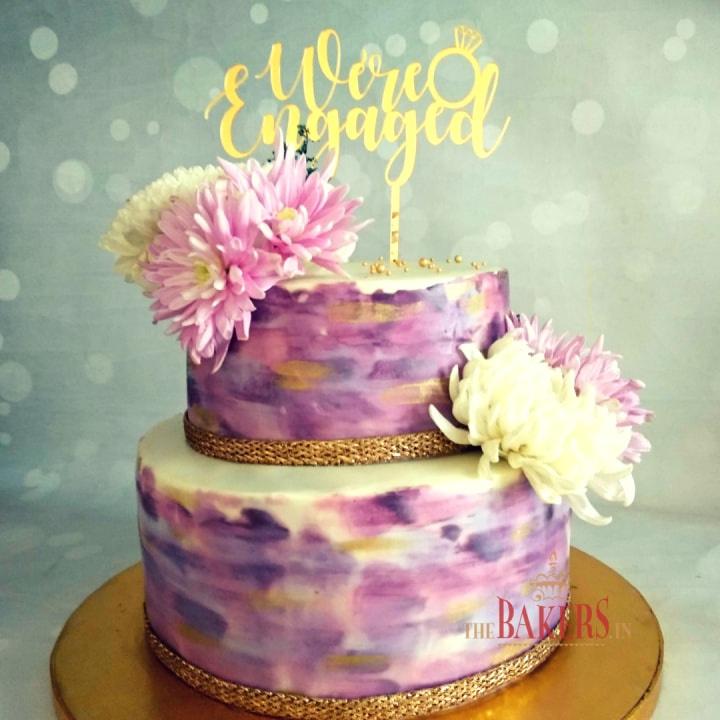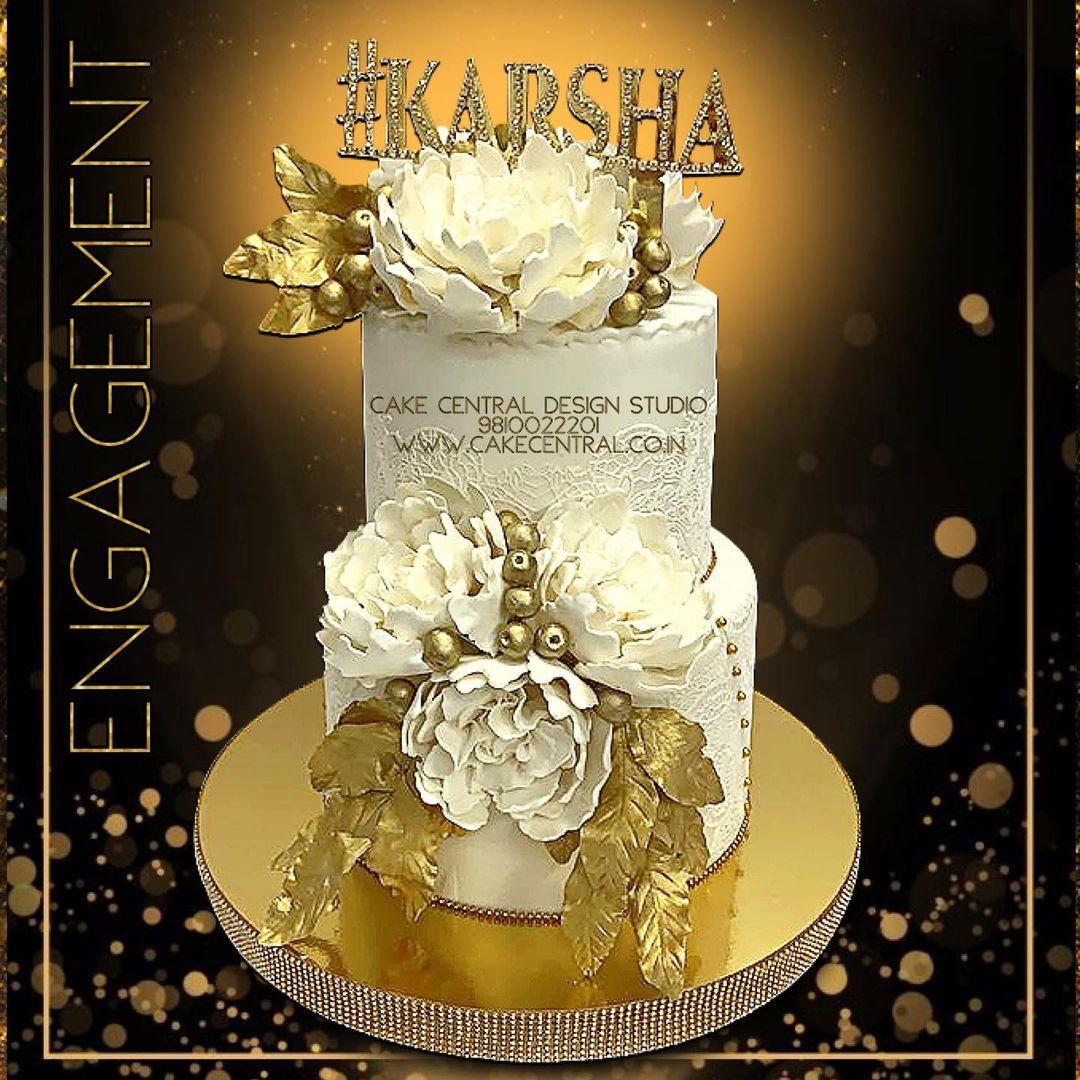 Image Credits - Cakes Central Design Studio
These lilac and golden white shades cakes make it to our list of engagement cake ideas because of their unique appeal. Uneven colors make it appear even more interesting than it already is. The golden detailing at the bottom of both tiers and the top is a stroke of genius. Purple and white dahlias give it a fresh look just ready for your cake cutting ceremony.
Hanging cake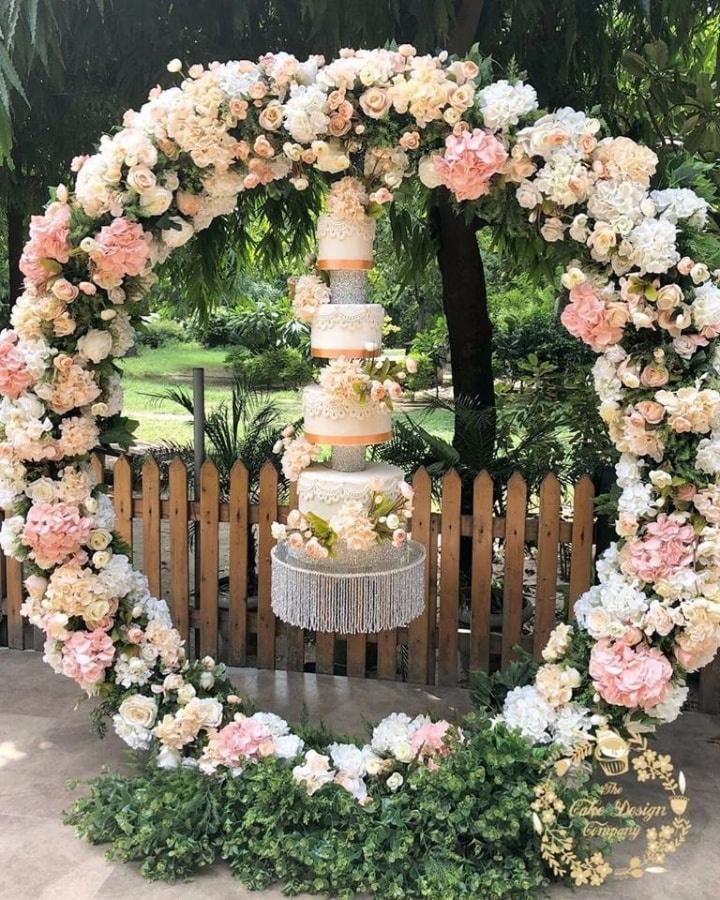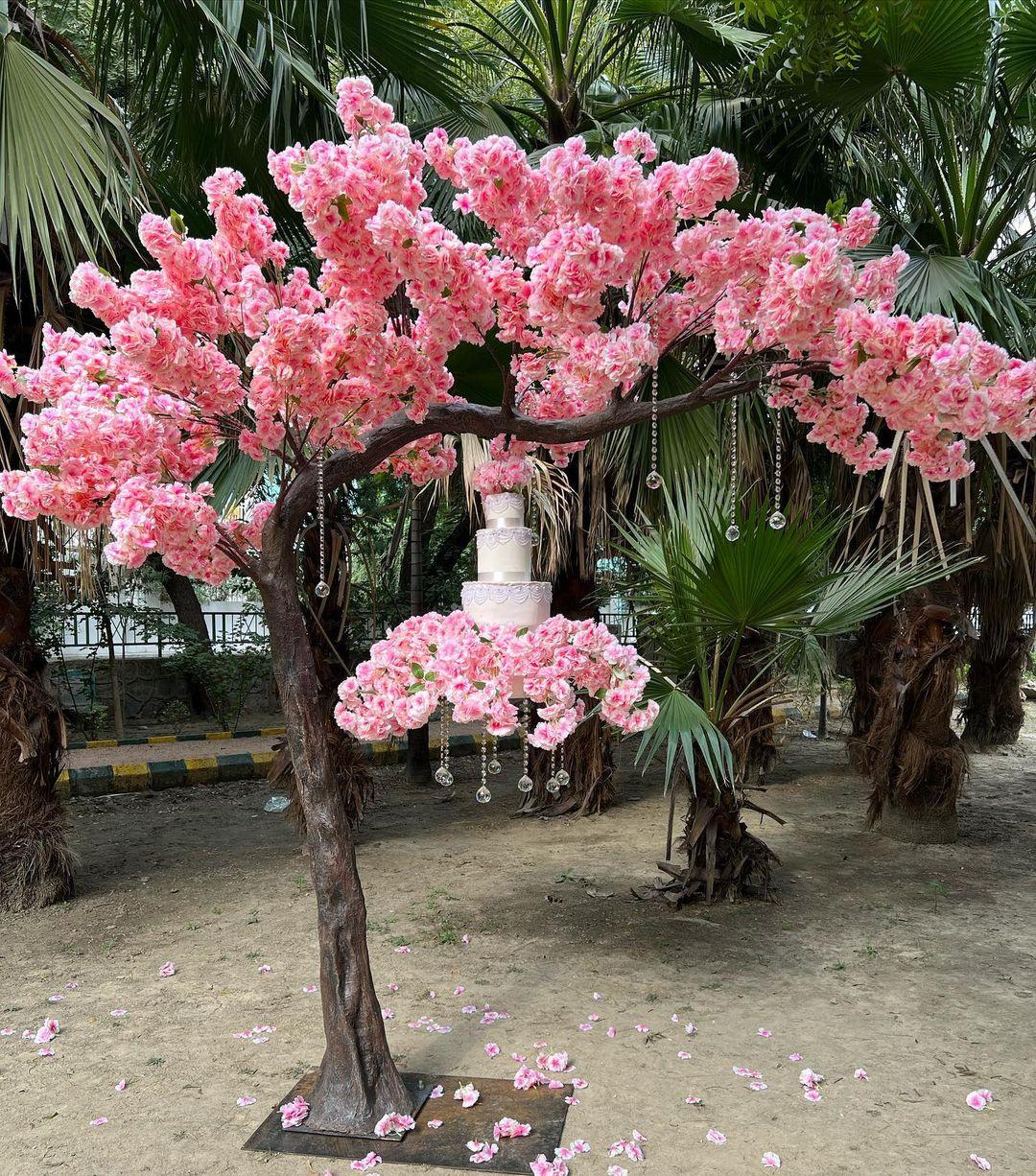 Image Credits - Pinterest
Amaze your wedding guests with a hanging engagement cake. As one of the lesser-known trends, it is impressive and stunning. If your engagement follows a vintage theme or a floral one, you know what choice to make.
Ring Ceremony Engagement Cakes
Rings and Pearls Cake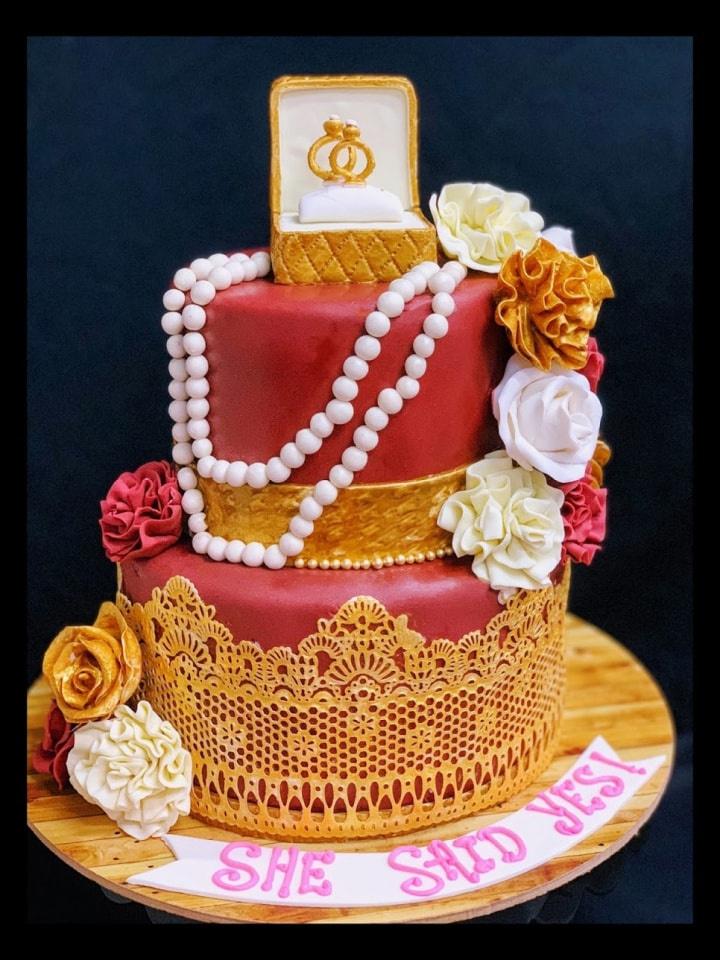 Let the engagement cake be as opulent as possible like this one here. The ring box serving as a cake topper, the pearls and golden lacework all along make for quite a stunner.
Storytelling Cakes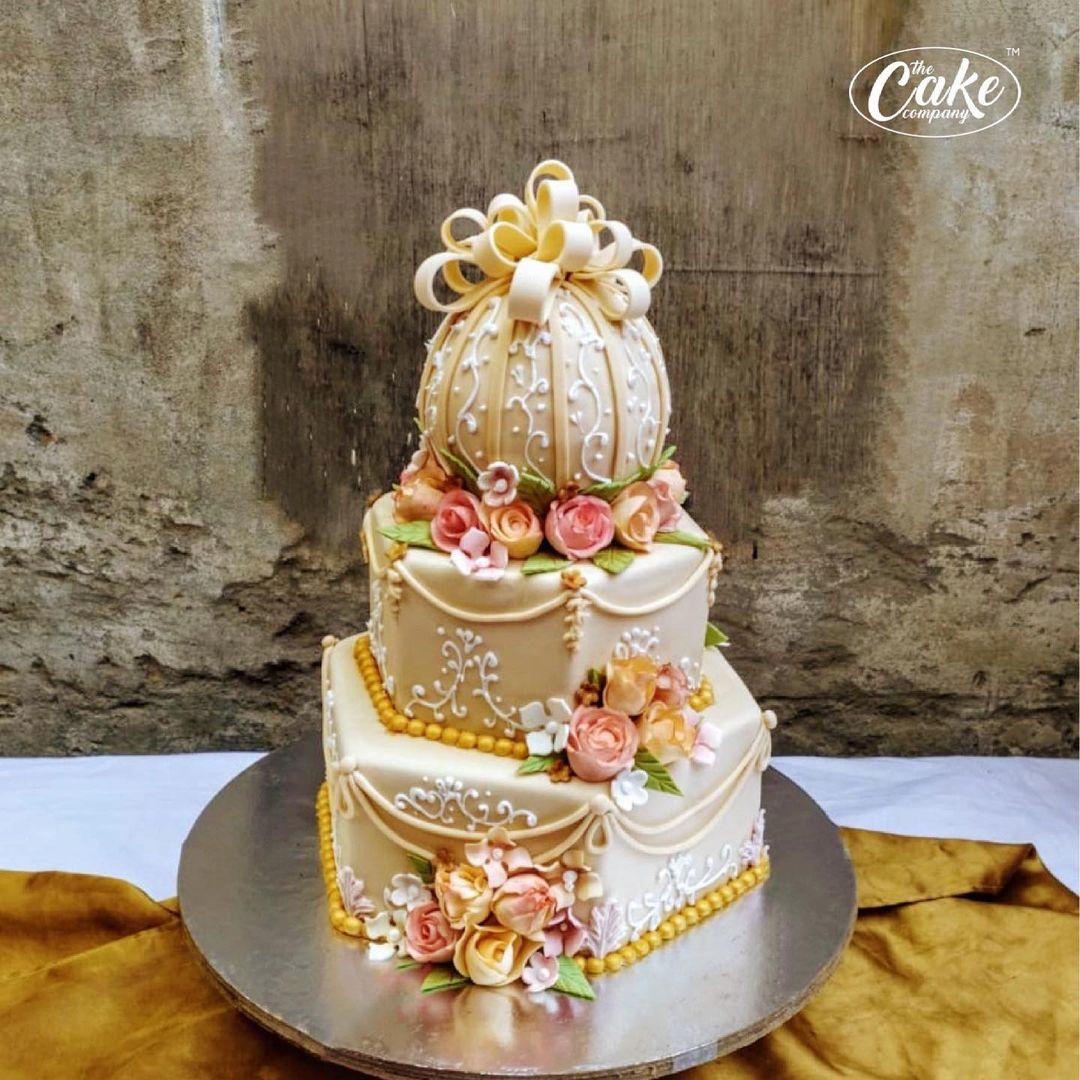 Image Credits - The Cake Company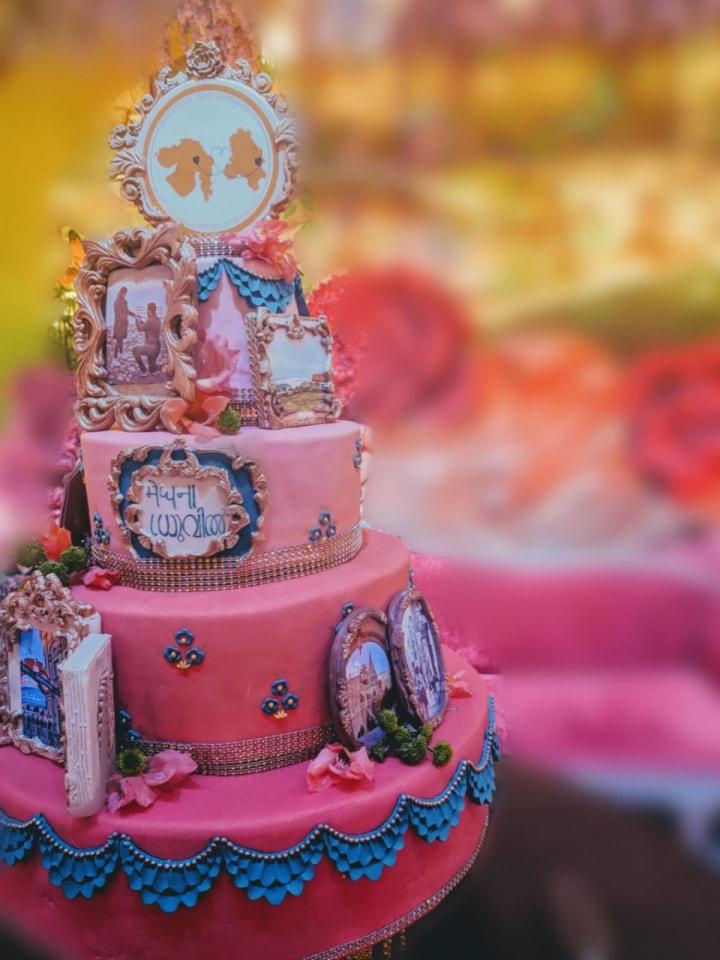 If you want your engagement cake to tell the world your story, this is the way to do it. Covered with pictures of the couple and their names in native languages amplify the personalization on this one. We're swooning over this storytelling cake.
Gold and Silver Plated Cake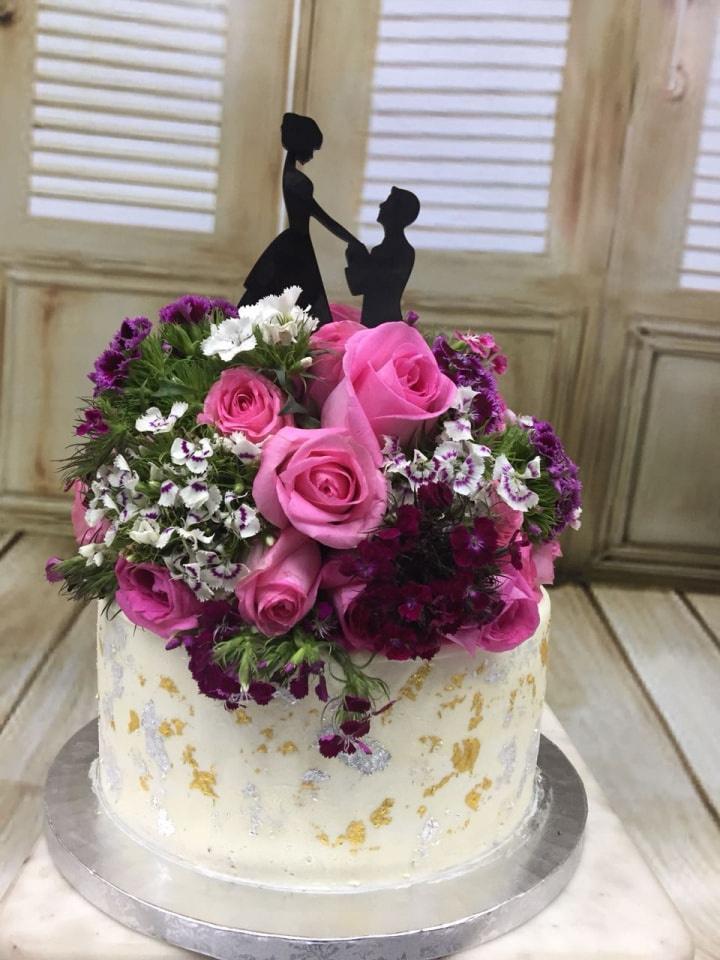 When you have a garden for a cake topper, the rest of the cake does not need that much bling. But it does need some. That is where gold and silver foils come in. They are not too distracting but give the cake a distinct character.
We're sure these engagement cake ideas might have led you into temptation but you have to focus on the job of finalizing the cake design. You can trust your baker to show you some options for flavors and icings. Of course, customizations will be required to make the design as personalized as possible. Wreck your brains for engagement cake ideas as much as you would for your bridal lehenga. Trust us, it will all be worth it on the celebration day.
Which engagement cakes ideas did you like best? Tell us in the comments below.
With words by Shrennya Kalyani
Read More -
Mehndi Design | Proposal Lines | Simple Finger Mehndi Design | Arabic Mehndi Design | Propose Day Quotes for Boyfriend | Wedding Anniversary Wishes for Sister | Change Aadhar Card Name after Marriage | Tamil Wedding Calendar | Simple Mehndi Design | Pre Wedding Quotes | Engagement Anniversary Wishes | Funny Wedding Wishes for Bestfriend | Blouse Design | Rangoli Design | First Night Tips for Bride | Wedding Anniversary Wishes