Ways to Include Chocolate in Your Wedding
If you love chocolate, you can include it in several ways during your wedding celebrations to make things sweeter and memorable. Here are a few ideas: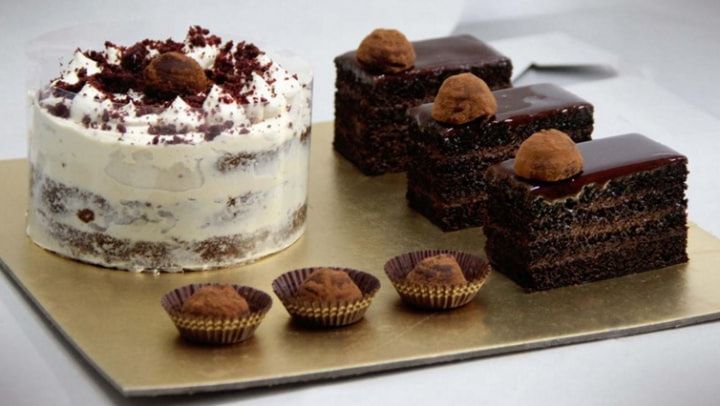 The Wedding Cake
This one may be obvious but if you love chocolate opt for a sinful and delectable chocolate masterpiece as your wedding cake. You can sample several flavours before settling on the one that tastes exactly right. You'll get bonus points for your pick as chocolate will most definitely attract several guests for its popularity.
A Chocolate Fountain
This one will be especially delightful for your youngest wedding guests. Adults will be fascinated too and what's more, it'll make for an extremely pleasing sight. You can opt for a chocolate fountain for the wedding reception instead of having too many conventional dessert options. This will also be a lot more memorable for many wedding guests.
Pretty Chocolate Boxes
Consider gifting your guests elegant boxes full of chocolate instead of opting for traditional sweets. You can even send these out with your wedding invites. This will give you flexibility on including several varieties of chocolate too – instead of sticking to one option. You could arrange to send them out as thank-you gifts later as well.
A Chocolate Bar
If you want to go all out and get a little crazy, consider including a separate section dedicated to just chocolate. Play around with this and include a huge variety coupled with a pretty display that your guests won't be able to take their eyes off from. You can talk to local gourmet chefs for ideas and settle on something that works really well for your plans. This is another idea that will be a major hit among guests for its mass appeal.
Cocktails
There are other subtle ways to make chocolate a part of your celebrations. At your cocktail party, serve a variety of drinks and include a chocolate cocktail as one of the major attractions. Your guests will be impressed that you chose to stay away from only traditional choices to offer them something sweeter and more special.
Churros
If you love an unconventional option, include churros and comforting hot chocolate options for your guests when it's time for dessert. It's a lovely little twist and works especially well if your wedding is on a cold winter night. You'll make many guests very happy!