WeddingWire India's App Helps You Contact Top Wedding Vendors Directly
In a first of its kind attempt to make the wedding planning journey easier for couples online, WeddingWire India's app now allows couples and their top preferred wedding vendors to contact each other directly.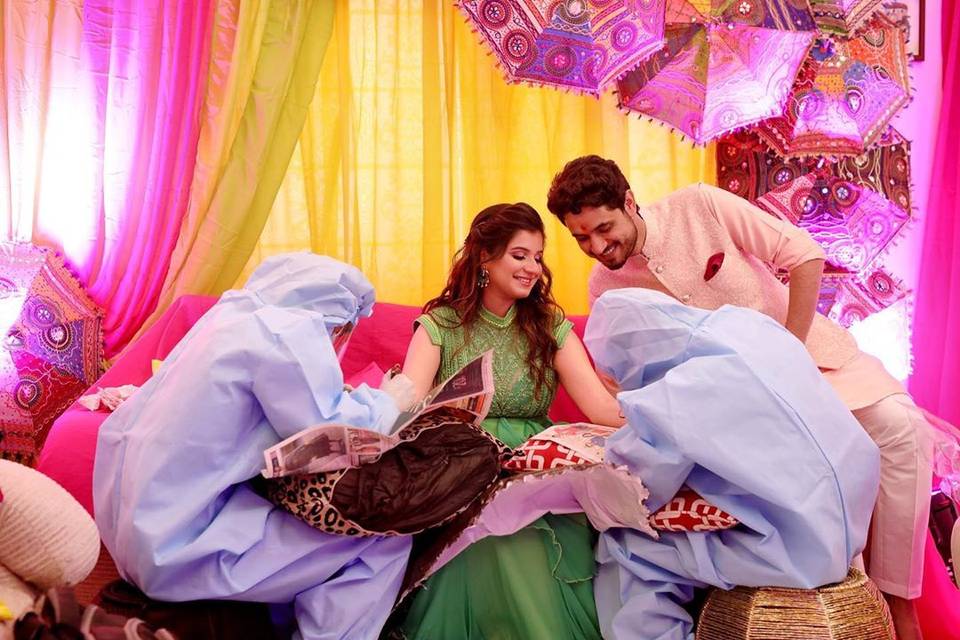 On a lookout for the best and most trusted wedding professionals in your city? Don't look further. The WeddingWire India Business App has been specifically designed as an online platform to meet all your wedding needs. Your dream wedding could be just a few clicks away if you have downloaded our app. With WeddingWire India's #PehleApp approach, you can now contact the wedding planners/venues/decorators/mehndi artists/makeup artists/choreographers/trousseau designers easily.
Ahead, we have curated a list of 'how-to's' for your reference.
Access Direct Contact with Your Dream Wedding Vendors
Send Direct Enquiries to the Vendors You Love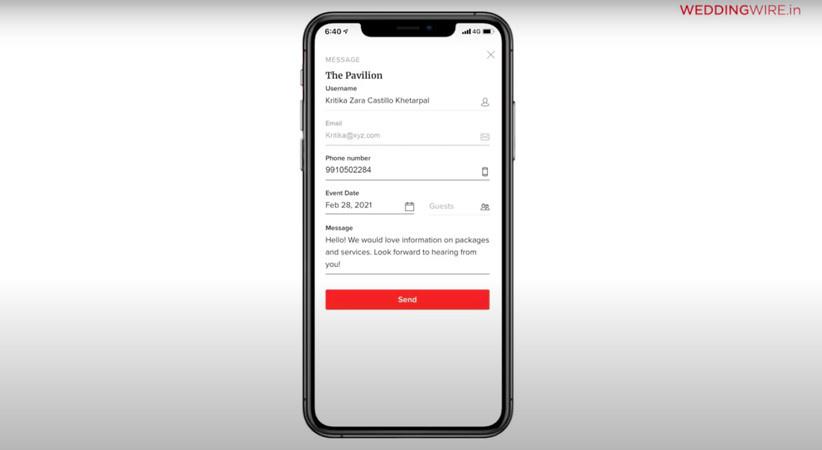 Want to quickly chat with the top wedding vendors you had bookmarked? All you have to do is download the WeddingWire app and send a query on the vendors page. Don't worry if you do not have a bookmarked list of favourites yet. You can browse images, videos and reviews from couples and send queries to the wedding businesses that best fit into your wedding idea and budget.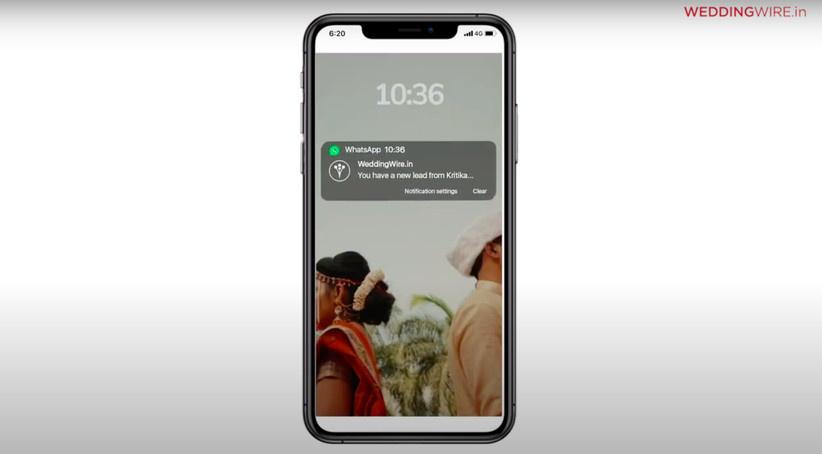 When you send a query to the wedding business, WeddingWire India instantly shares a whatsapp notification to the business owner/team notifying them about your query.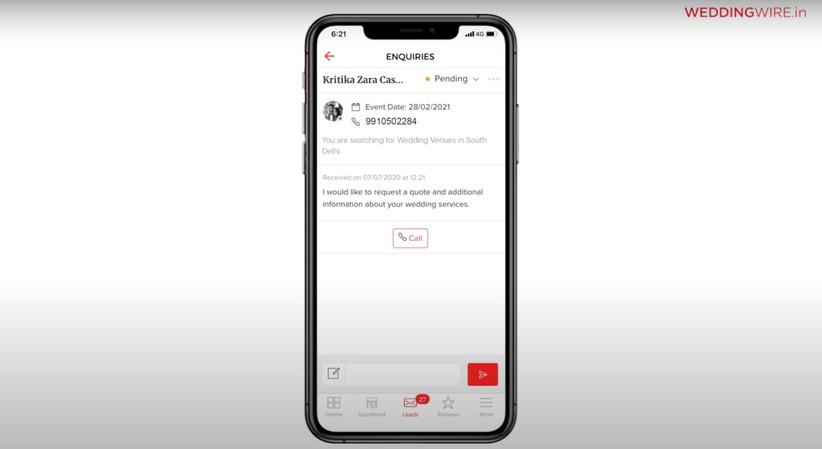 The Whatsapp notification comprise of your name and a link that will directly lead the wedding vendor/service partner to the app, where they can respond to your questions and fix a call time with you to take the discussion further.
Phone no. Visibility Feature
Yes, you read that right. When the vendor visits our app to read your query, we share your direct contact no. along with other required details like the date of your wedding, and the information you have requested for in the enquiry message.
Your contact is shared only with the wedding businesses that you expressed your interest in. This makes the communication easier and more convenient between you and the wedding business owner and leaves no communication gaps in between that communicating through messages can otherwise create.
Advantages of using the WeddingWire India App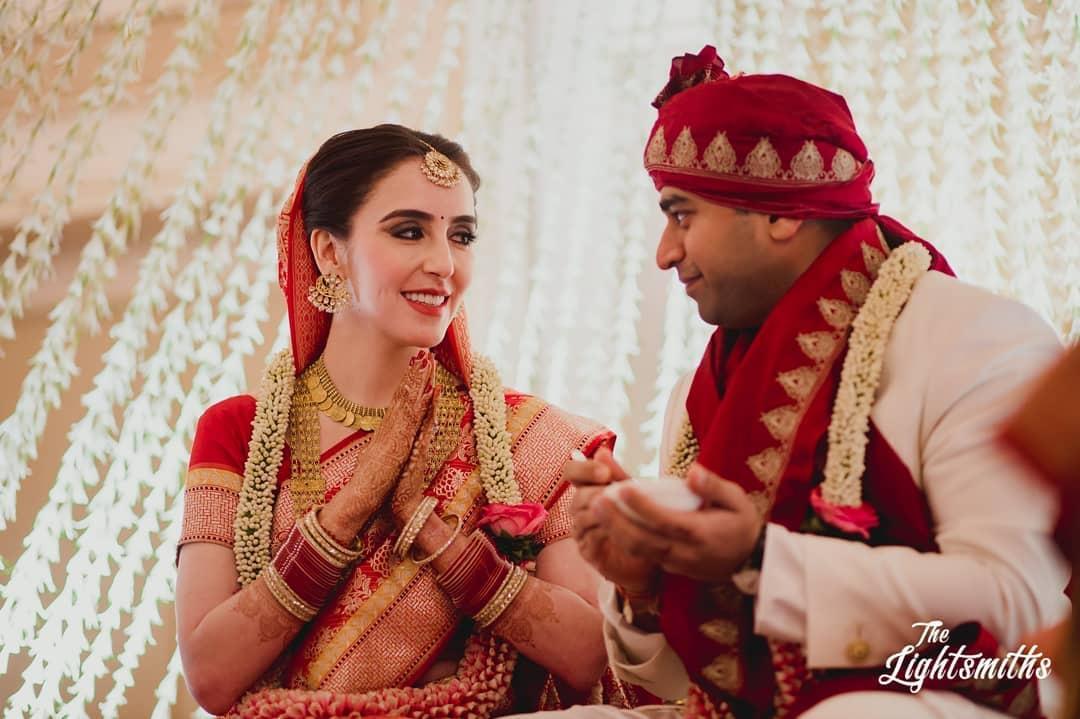 Allow us to Connect you with the Best Wedding Businesses
Joining the WeddingWire India family, by downloading the app has its own limitless perks. There's no communication gap left to bridge when your favourite wedding businesses can access your contact and discuss your wedding details, directly. Plan your wedding with a free mind, without much ado or limitations as well as dependencies.
Access our Free Wedding Planning Tools
From Wedding planning checklists to budget calculators, guest list managing tools and a customised FREE wedding website, joining the WeddingWire app gives you direct access to all of this and more. Here are a few steps to follow when planning -
Before you send the query to a wedding business, complete your and your partner's profile on WeddingWire apps. Update the wedding date on your mind for sure, to get the right information about the availability of the wedding businesses on your wedding date.
Update your wedding budget and help us serve you better. Our wedding budget calculator tool automatically segregates the amount you need to distribute amongst different wedding businesses and events. We further suggest businesses under each of your wedding planning category - like wedding venue booking, booking a planner & decorator, booking caterers etc as per your mentioned budget. So your journey of finding the right wedding business and saving time becomes easier, because we will lead you to the wedding businesses that are available in your budget.
Access reviews of couples like you who have recently tried the services of the wedding businesses you are interested in. The real reviews can help you shortlist the right business.
The WeddingWire India Community page is also an amazing platform to ask real questions about wedding planning, booking businesses etc and start a conversation with brides and grooms who have either already tied the knot, or are planning to. You could be on the same boat, or someone might have reached the destination, regardless, you can all help each other out.
Read expert interviews from the top brands and names of the industry and draw inspirations for your upcoming wedding from the 'Idea' page of the website.
You know now that the WeddingWire India app is the place to be to plan your wedding effortlessly.
If you have recently planned your wedding with us, please share the wonderful images at social@weddingwire.in and stand a chance to be featured. Don't miss out writing reviews for the wedding businesses that made your wedding dream come true.